Walker Wilkerson 2010 Season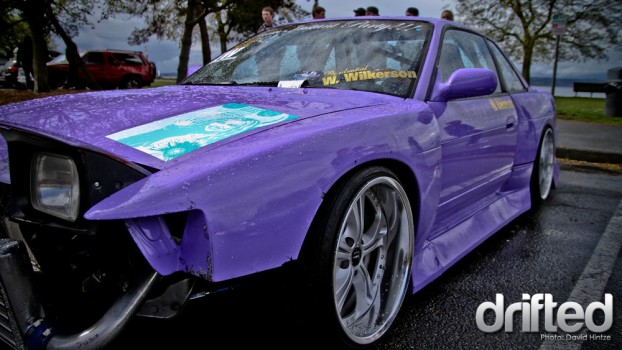 2010 was an intense year for drifting here in Washington, and as we start to look towards 2011, it's a good idea to look back on the previous year's accomplishments. This article is dedicated to one of Washingtons latest drifters to receive an Formula Drift license: Walker Wilkerson. Armed with his Fatlace sponsored Nissan 240sx, Walker dished it out during the Pro Am competition at Formula Drift Irwindale and left with his FD license. Check below for the 2010 recap video.
The 2011 season will be an exciting year for Walker as he continues to attend local drift events at Evergreen Speedway and Pacific Grand Prix, and with Formula Drift coming around the corner again, Walker will be competing with the big boys. Here's some juicy photos and video for you all to drool over.
Check out this sick video shot by Walker's bro, Abbitt Wilkerson: a recap of his 2010 drifting season.

Walker Wilkerson | 2010 Season from Abbitt Wilkerson on Vimeo.
Show this guy some love! check out his page on FaceBook
For more pictures of this purple machine, check out my favorite shots from last year in his driver gallery.