Hugo from SeventeenBySeven invited me to take some pictures of him drifting as his friends own personal go-kart track. It was alot of fun to shoot at, and Hugo's car sounds amazing.
Hugo's car is an AE85, with a turbocharged F20c making 230rwkw. I took a few videos, So I'll chuck them up on Vimeo or YouTube a bit later.
SSR Longchamps in 15×8.5 -30 (F) and 15×9 -35 (R)
The DMAX front bumper and fiberglass bonnet were removed to try and help keep the engine from getting too hot on the small track.
Yes, That is a Justin Bieber sticker. He's awesome.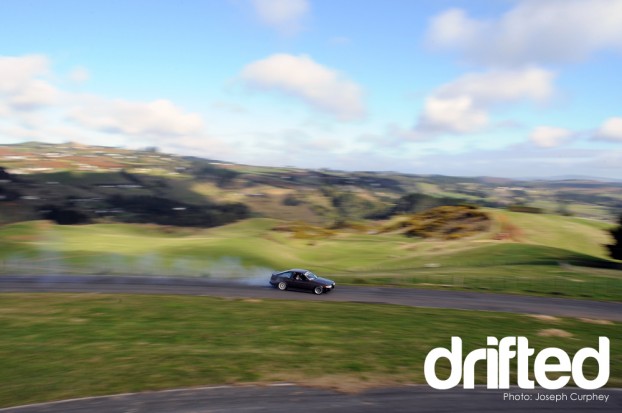 Such a good view from up here. Video to come soon!
More pictures can be found on my blog, so-cash.net