CAR FEATURE: 'Scuse me while I kiss the sky
Hugo from SeventeenBySeven invited me to take some pictures of him drifting as his friends own personal go-kart track. It was alot of fun to shoot at, and Hugo's car sounds amazing.
Hugo's car is an AE85, with a turbocharged F20c making 230rwkw. I took a few videos, So I'll chuck them up on Vimeo or YouTube a bit later.
SSR Longchamps in 15×8.5 -30 (F) and 15×9 -35 (R)
The DMAX front bumper and fiberglass bonnet were removed to try and help keep the engine from getting too hot on the small track.
Yes, That is a Justin Bieber sticker. He's awesome.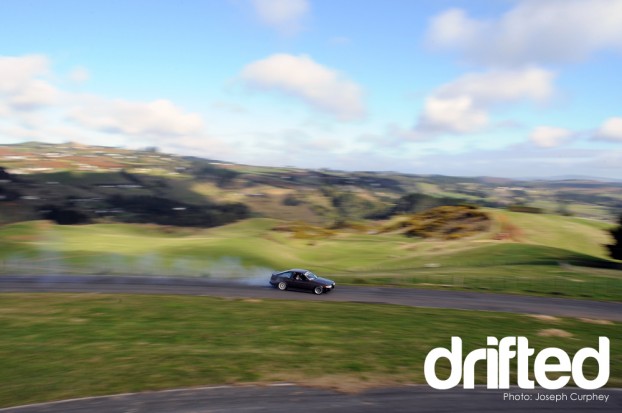 Such a good view from up here. Video to come soon!
More pictures can be found on my blog, so-cash.net
Tags: AE86, Corolla, F20C, Go Kart, Honda, Joseph Curphey, Levin, New Zealand, Panoramic, s2000, Toyota, Turbo
Subscribe to Drifted
If you like this article why not subscribe to Drifted and we will email you our freshest content for free!