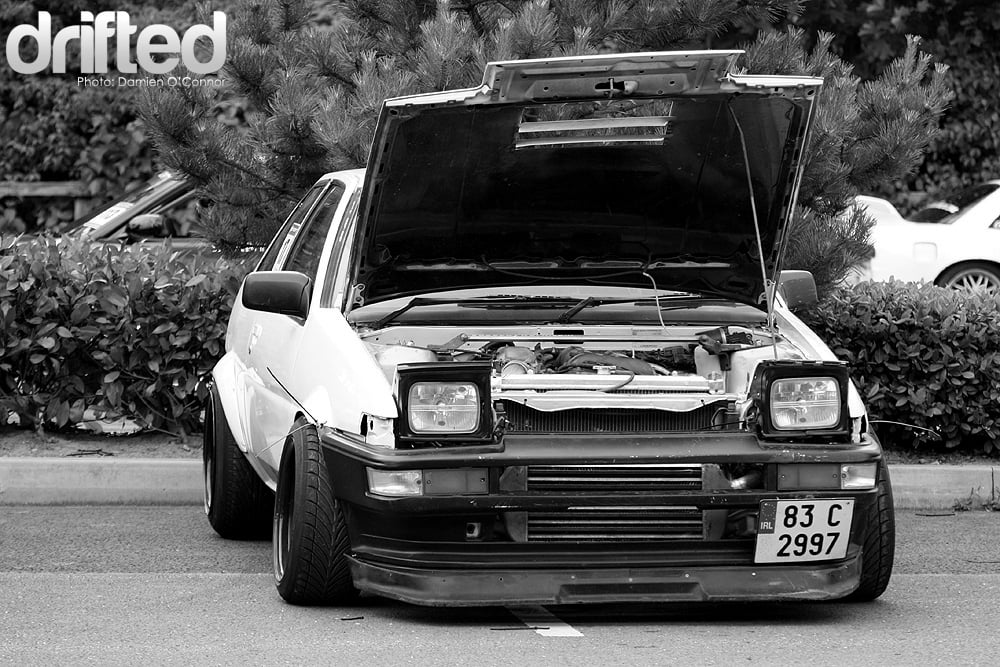 Not that we need much of an excuse to celebrate the mighty Toyota Corolla AE86, but today being the 8/6 (in American date format anyway) it's the ideal opportunity to post up some of the awesome AE86 we've shot over the past years!
Like the AE86? Why check out some more AE86 features on Drifted!
Denis Healy's SR20-swapped AE86 sits low and wide, as all Corollas should be.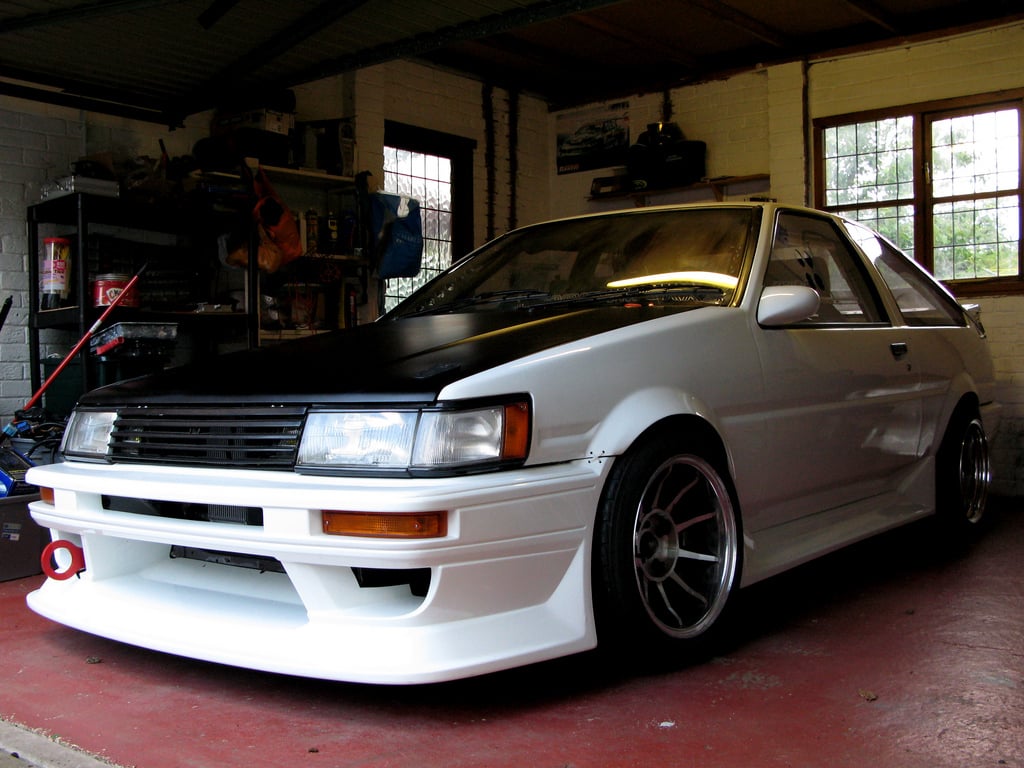 A little known fact, our own photographer Ian Gratton has a rather special AE86 soon to be returning to his possession.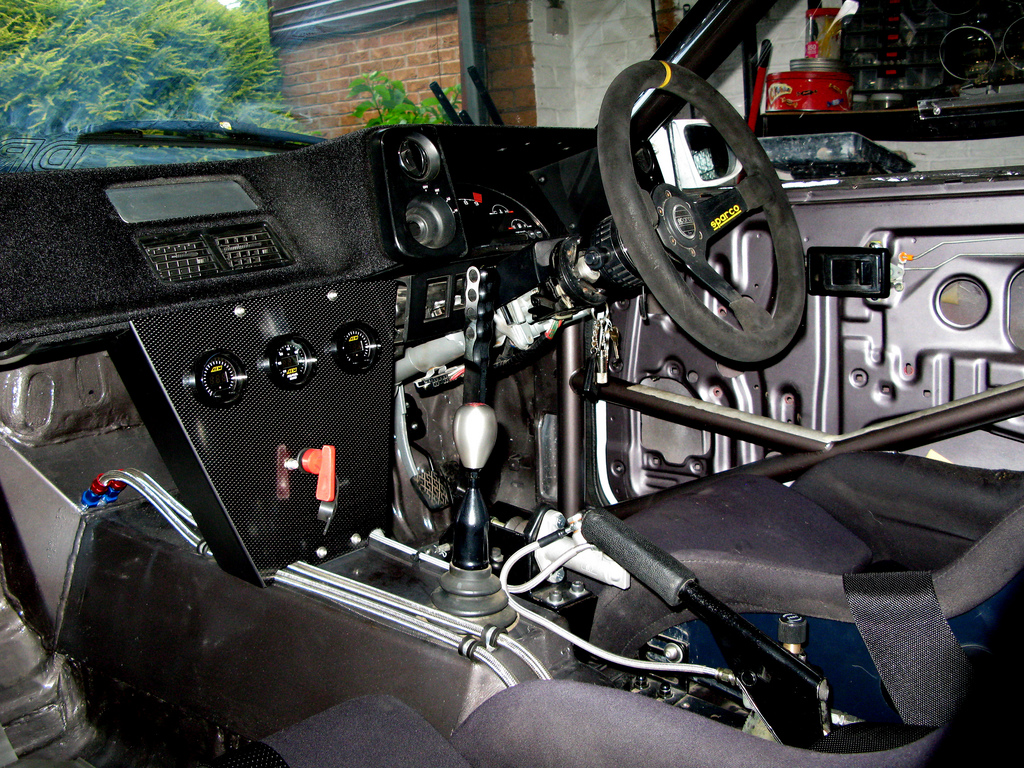 The car having been away for far too long receiving the most meticulous of rebuilds from the ground up.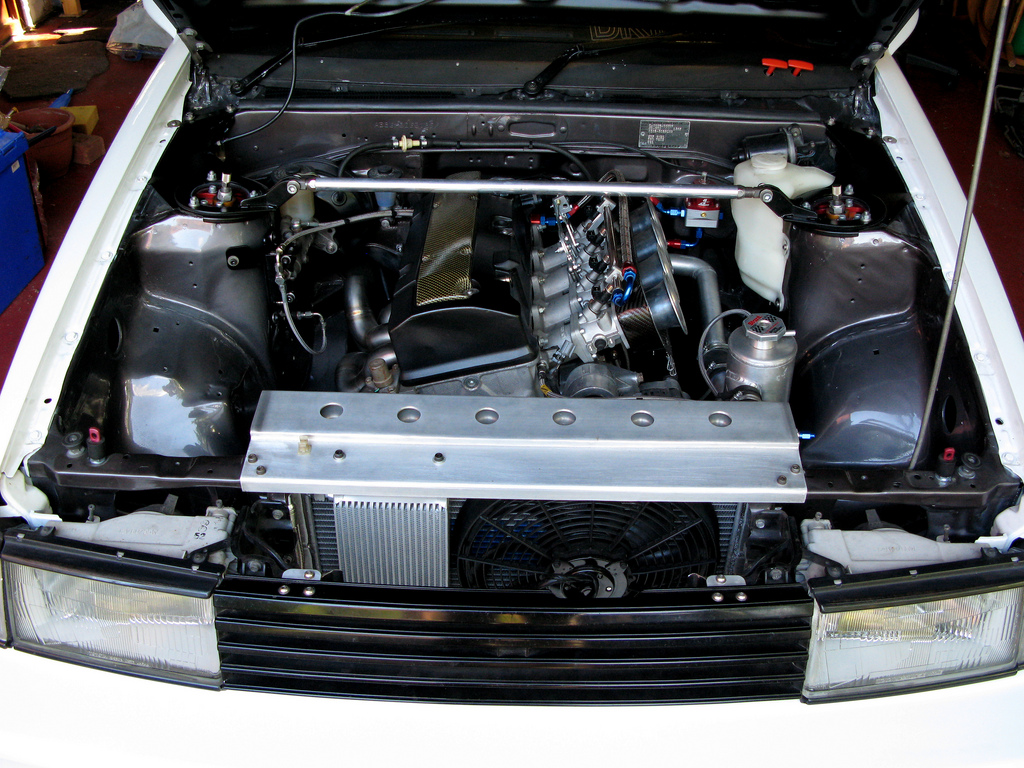 Including a factory-looking S2000 engine swap on ITBs. I'm sure Ian can't wait to get this back out on track! If you see a sudden lack of photographs from him, it's because his much loved AE86 has returned and he's too busy enjoying twisty B-roads in it.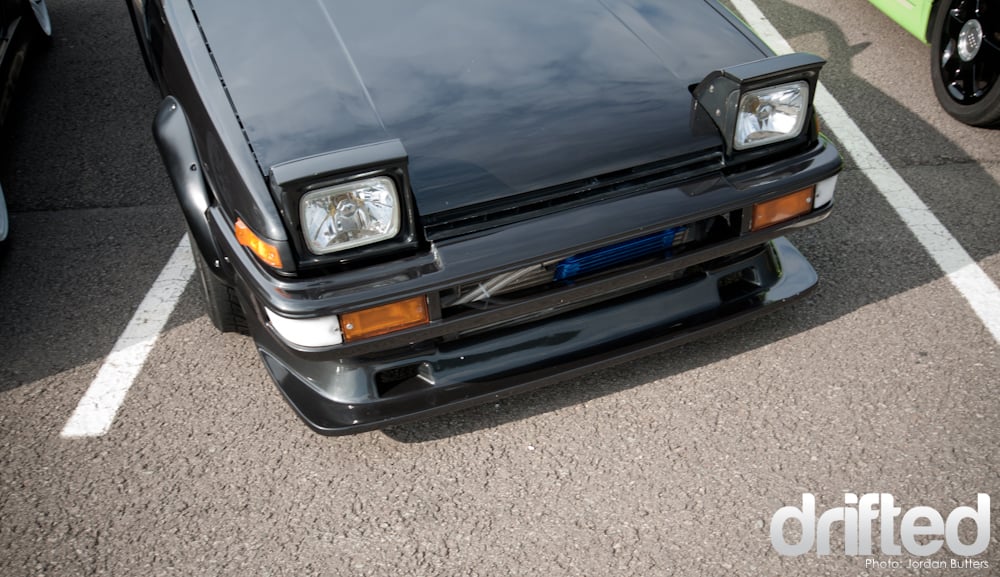 Another SR20 swapped chassis, we spotted this tidy Trueno at the TRAX event here in the UK last season.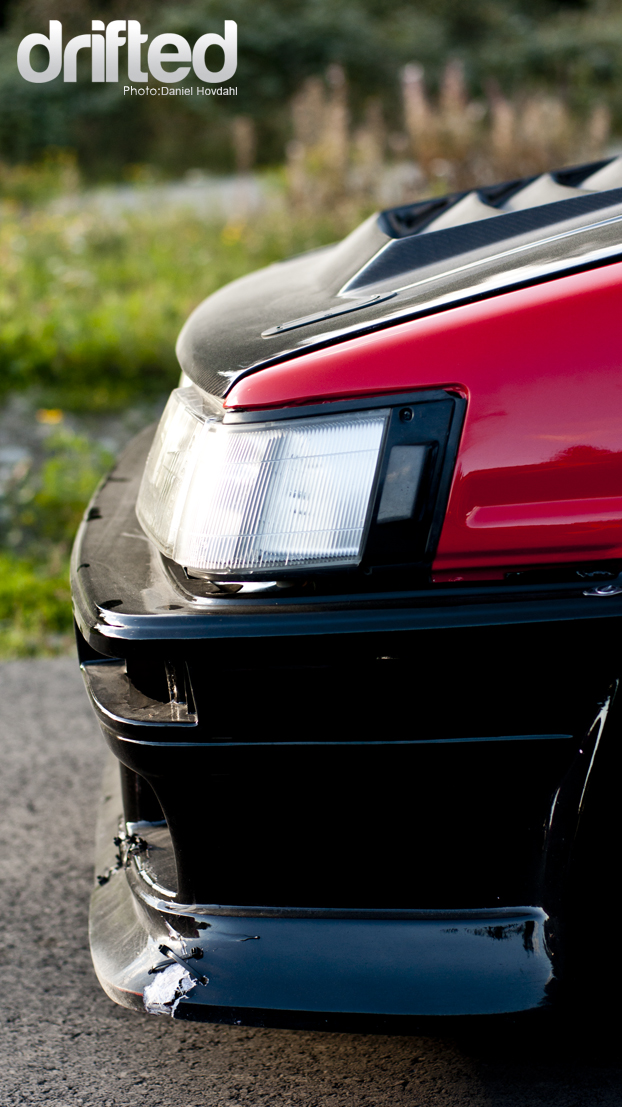 Which do you prefer, Levin or Trueno? Coupe or Hatch?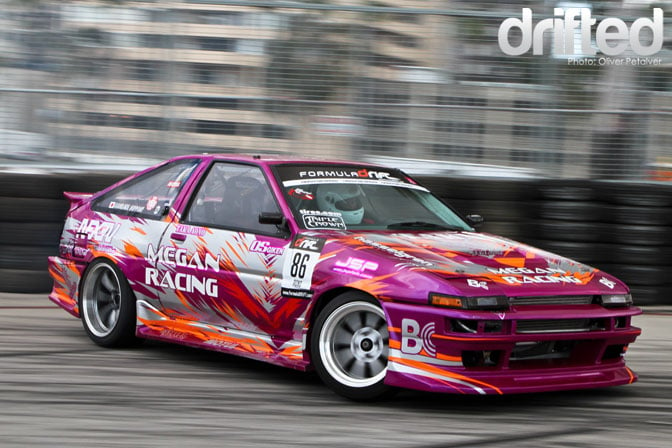 Taka Aono's Megan Racing AE86 is one of the few Corollas still used in Formula D. The progression to bigger cars and V8 engine swaps has seen the humble Hachi's numbers in competitive drifting diminish.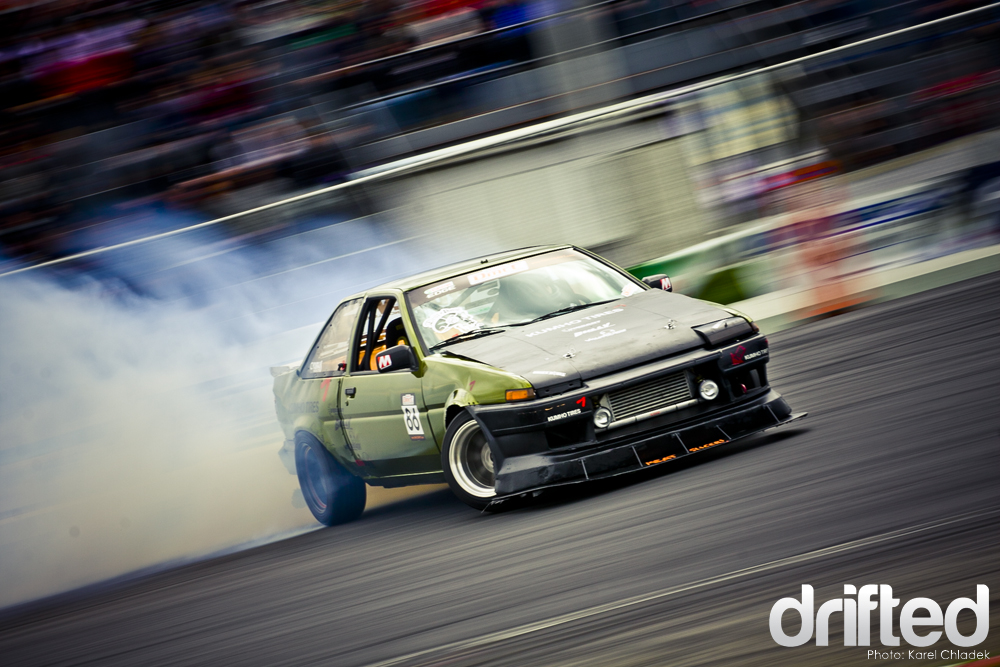 This shouldn't be taken as a negative however, it gives the AE86 an 'underdog' status against the big money modern machines. Everyone loves an underdog. Pat Cyr's F20C engined Coupe rocking battle scars and a huge 'home depot' front lip.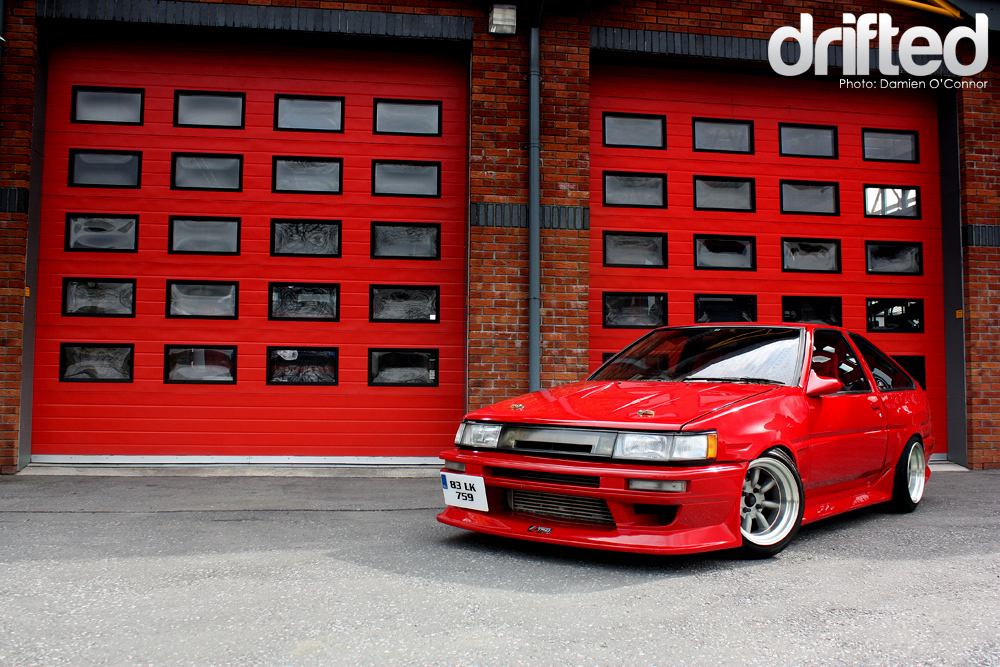 A cult following in Ireland sees a surprisingly high number of the car residing on the Emerald Isle.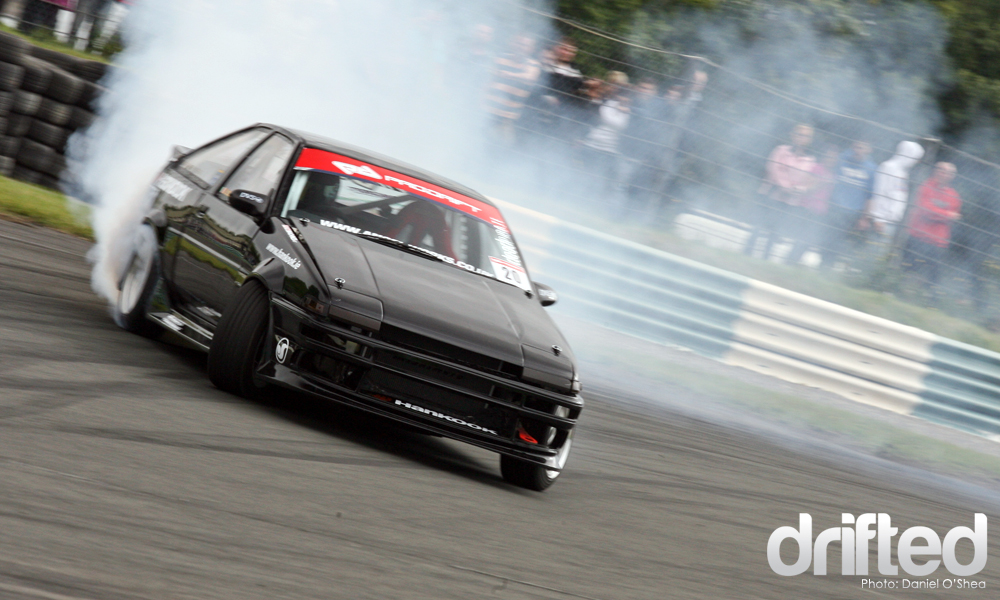 And quite a few still used in competition on their fair shores too, Formula D driver Eric O'Sullivan's roots are firmly planted in 86-culture.
The car has gone through several guises, including being used as a promotional tool for the Need For Speed Hot Pursuit computer game series. Lets just think of the police using an AE86 in pursuits!
Alan Sinnott's Levin lays down some smoke  during a Prodrift round at Mondello Park, Ireland.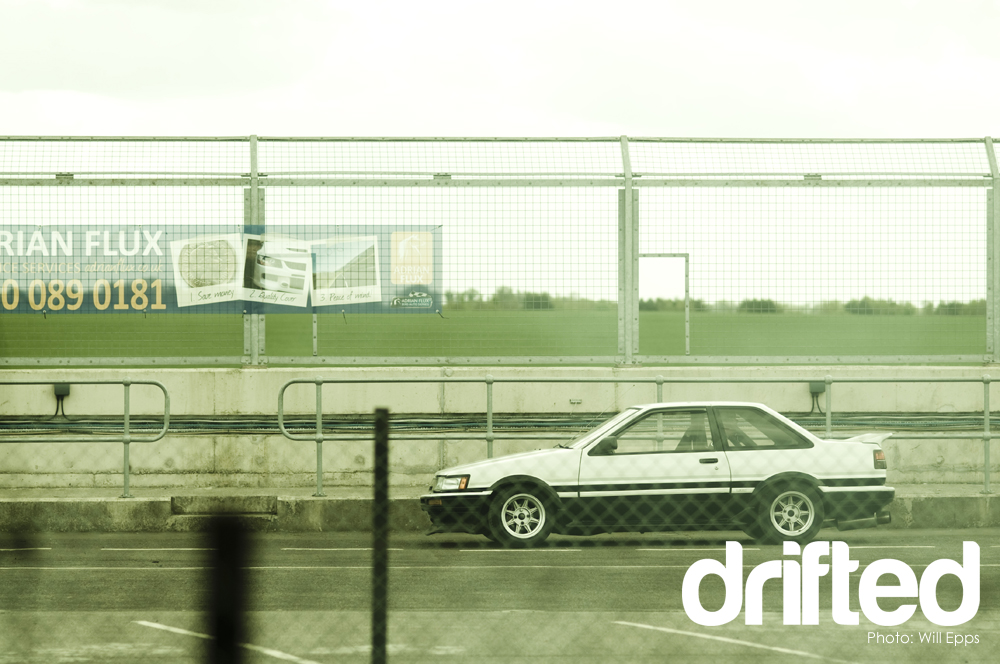 The classic panda colourway. In my opinion AE86 should always be two-tone. It just 'fits' with the era.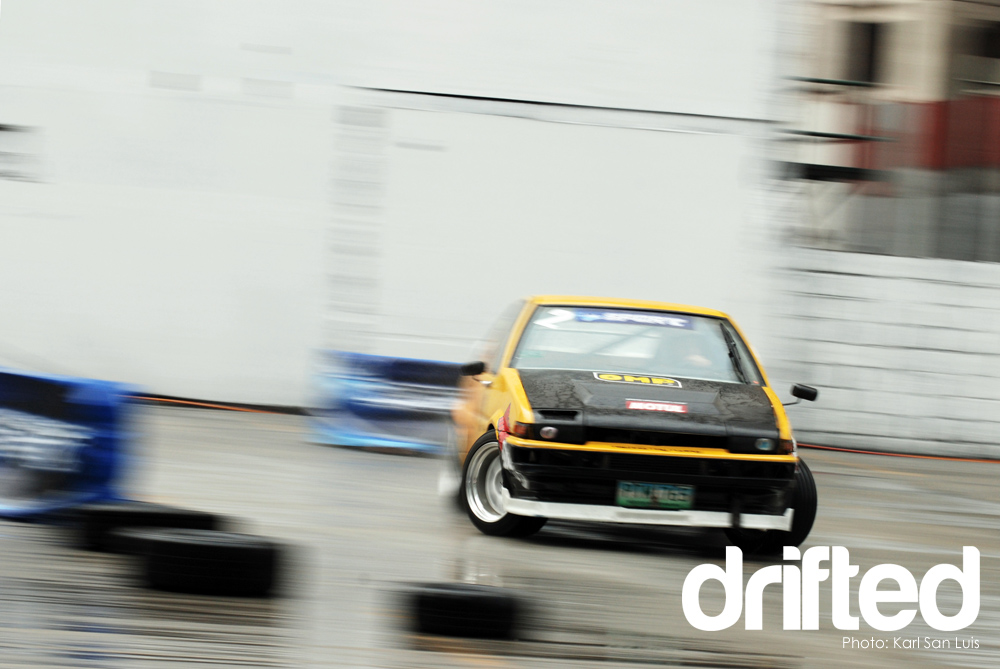 Cult status isn't just confined to the usual markets, above Kevin Tayao's SR20DET Corolla is used in the Lateral Drift Championship, Philippines.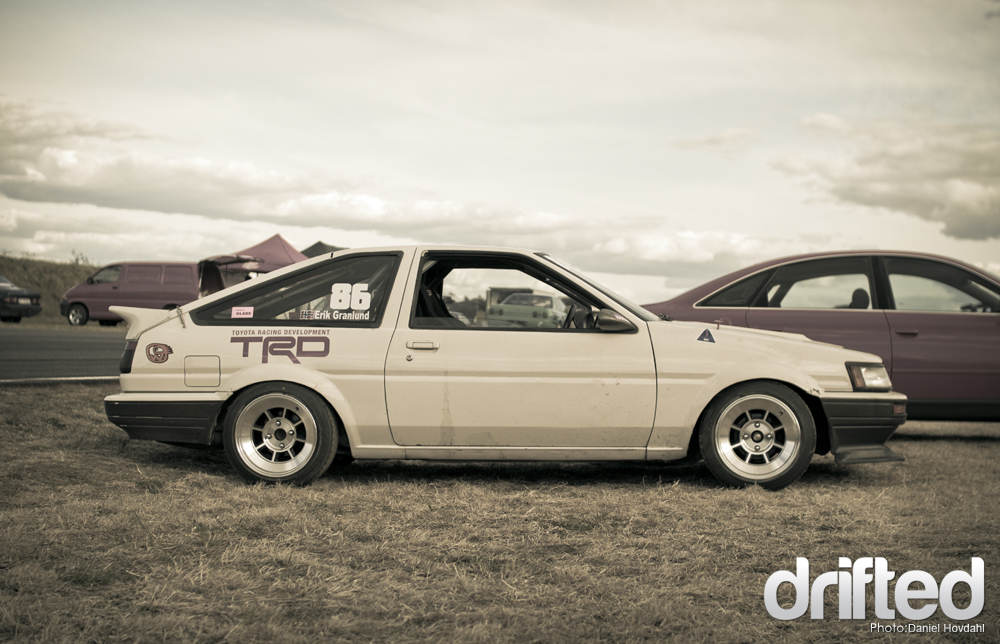 A popular candidate for engine swaps. It's becoming more and more rare to find an example with the original engine.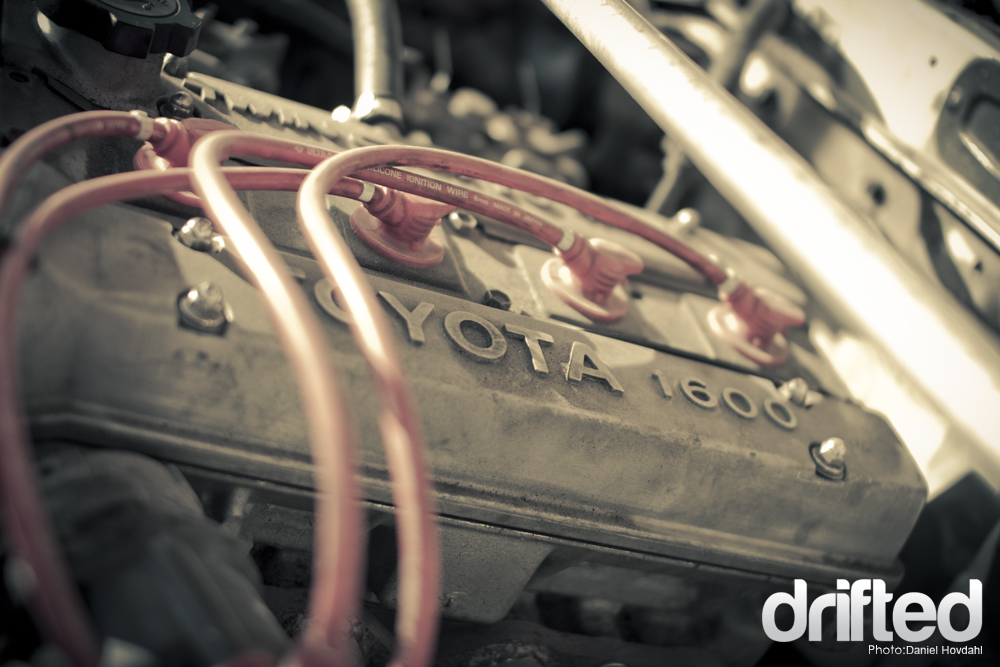 The awesome 1600cc 4AGE.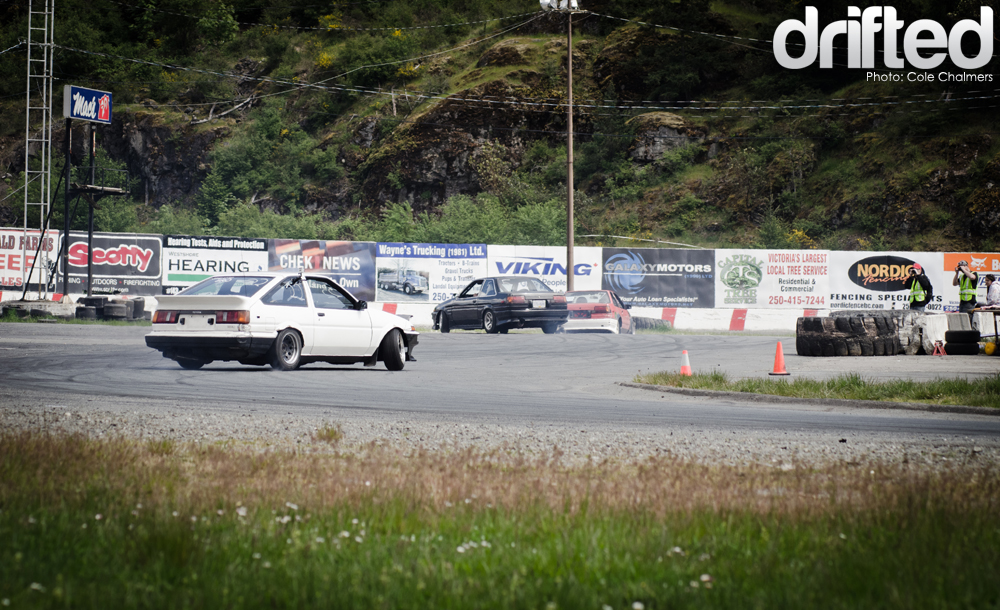 A scene not so common anymore, a track full of Corollas. A recent drift event on Vancouver Island, Canada was overrun with awesome Toyotas. Imagine how GOOD this event sounded!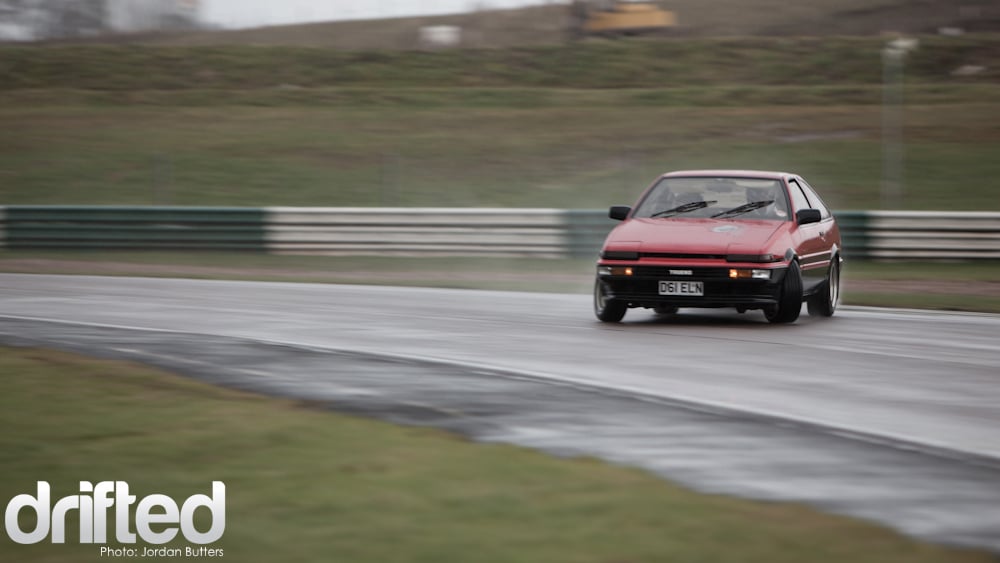 Happy 86 day everyone, be sure to join up to our Facebook Page and post up your favourite AE86 photos!