EVENT: AE86 Festival and Skyline Owners Battle
I dropped by Tsukuba Circuit last Sunday for a quick look at the AE86 Festival and the Skyline Owners Battle. There was also a one-make Silvia race and a classic Mitsubishi club meeting on the same day, so the paddock was fully packed with cars of all sorts. There was so much to take in, it was pretty much impossible to point the camera and not capture something interesting.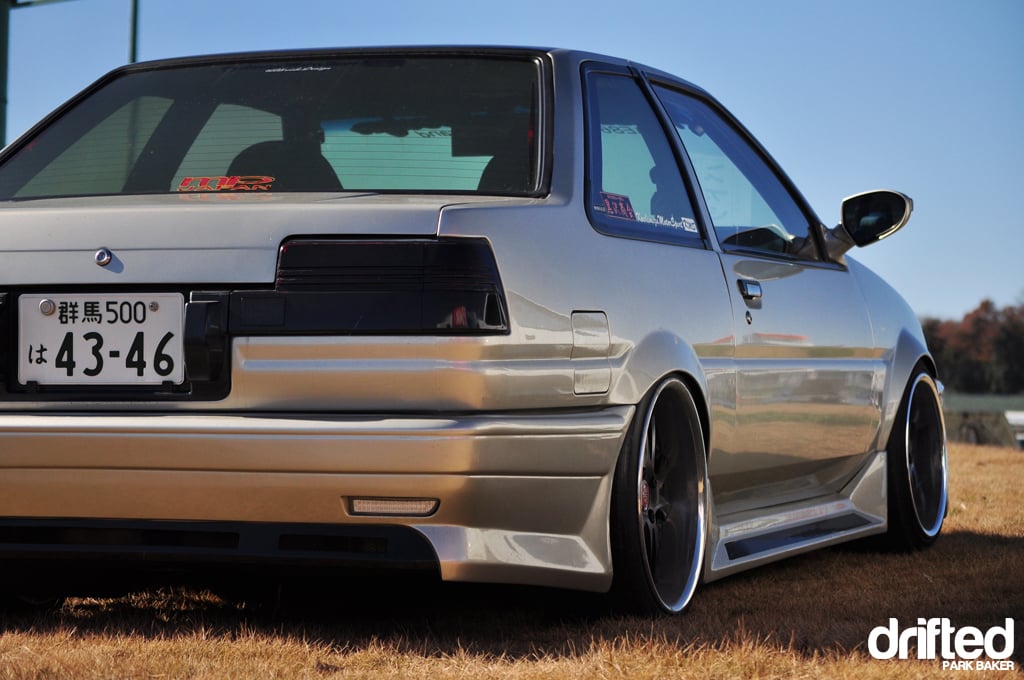 From clean Hachi's…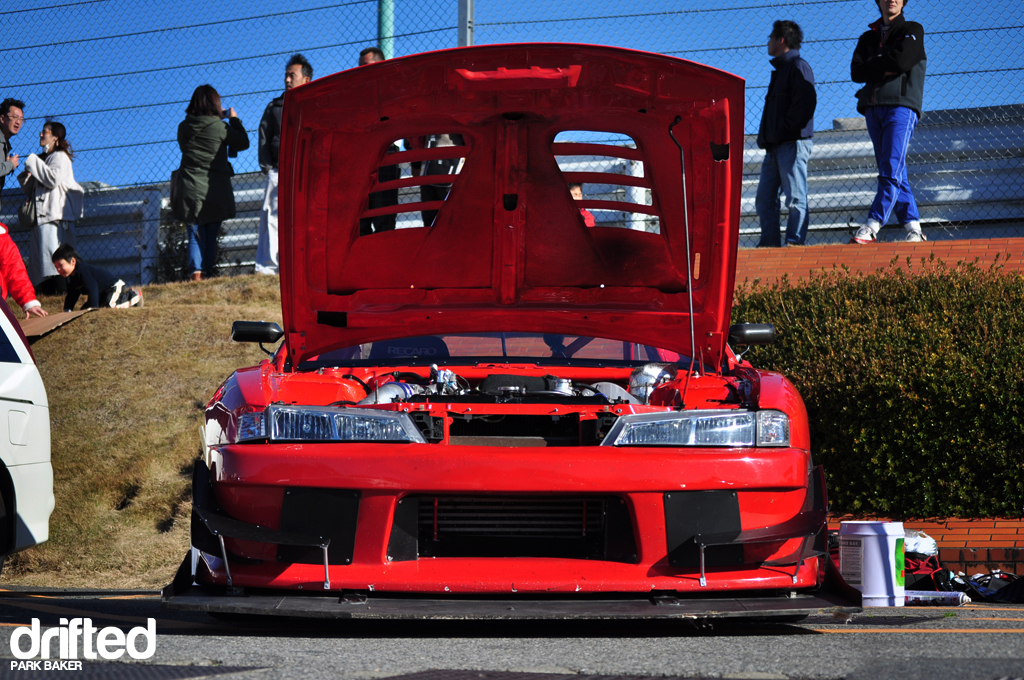 …to the infamous Exceed Moat Silvia track monster, there were no complaints in the variety department.
Although most everyone was there for time attack, there's always room for a bit of drift action to work its way into the schedule.
Can't have a Skyline battle without full representation from the classics, can we?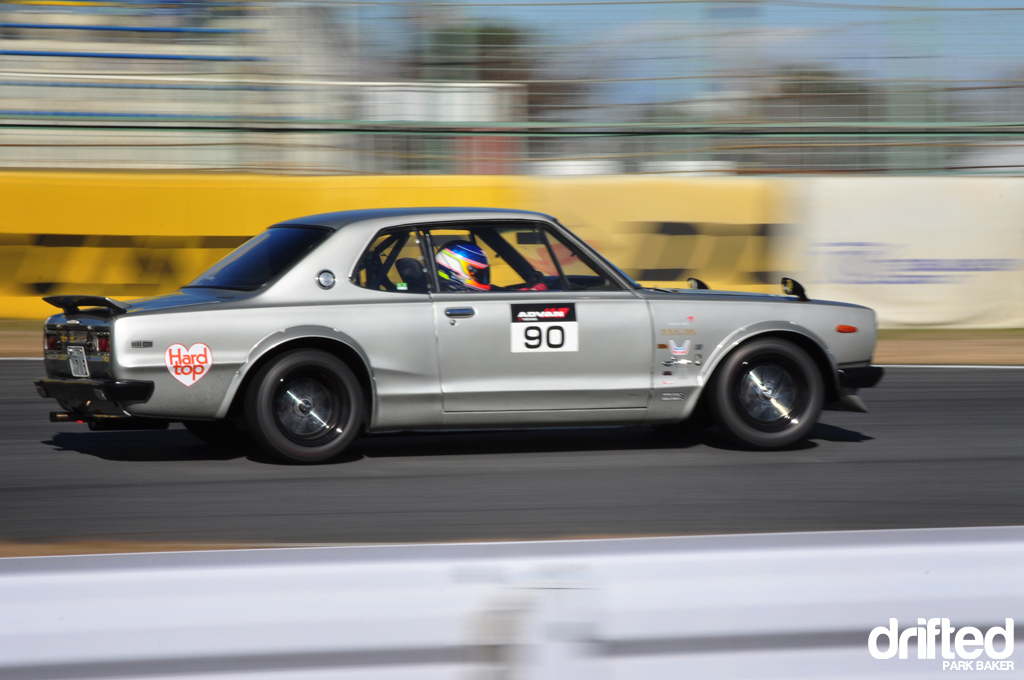 Not ones to sit around the paddock looking nice, they were all out in full force on Tsukuba's tight twisting corners.
Off the track, things were a bit more laid back, but no less interesting. Gold Panasports look great here.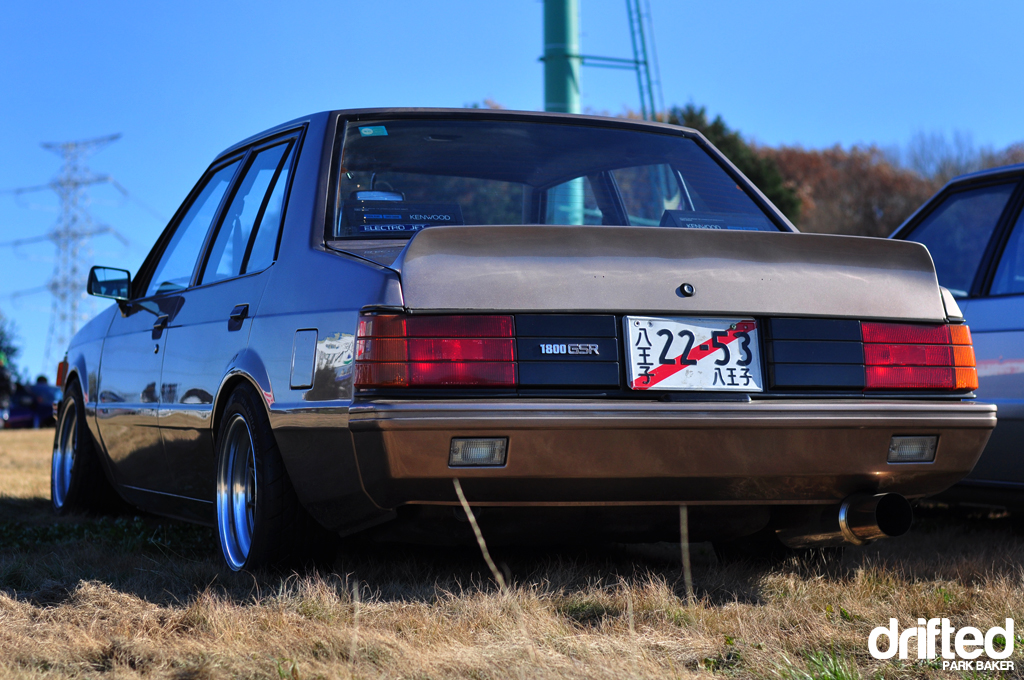 A group of Mitsubishi owners were there for a meet as well. I was really drawn to this classic 2nd-gen Lancer 1800 GSR.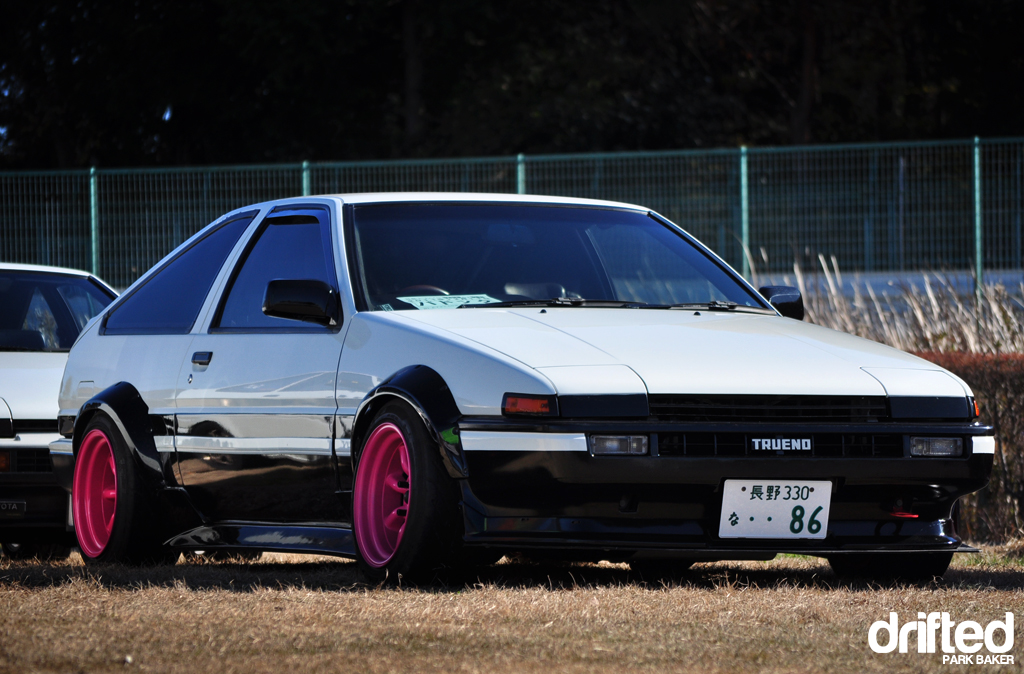 One car that sounds ridiculous on paper, but actually works quite well (at least in my opinion) is this Panda Trueno on pink Watanabe's.
Or perhaps this low Levin notch-back is more your style?
The latest Bee-R R34 drift car made an appearance in preparation for its upcoming season.
Lurking nearby was its R34-nosed R32 brother, looking just a bit more thrashed and battered.
Making sure all Skyline generations were well represented, some aggressive DR30's were in attendance as well.
Another "Iron Mask" making the rounds out on the track…
While a group of GC10's waited their turn in the paddock.
The paddock was more crowded than I had ever seen at Tsukuba. With four separate events on the same day, it was bustling with constant activity.
As with any automotive event here at Tsukuba, the organizers kept everything running smoothly so that everyone had a chance to stretch their legs out on the track.
Not sure what to make of this, but it looks like Lightning McQueen has transformed into a drift-ready S15.
Most of the Silvia's on hand were set up for time attack.
Looking lovely from any angle.
There was plenty more action to be had, but unfortunately, I had to cut out early.
A bit light on the drift coverage from Tsukuba this time, but I hope you enjoyed a short look at one of the most interesting track days I've seen in recent times. I'll have some drift content on the way from Japan in the coming weeks!
::Park