Tsukuba Circuit – Everything You Need To Know
Japanese tuning enthusiasts will undoubtedly be familiar with the legendary Tsukuba Circuit. We're taking an in-depth look at the legendary track.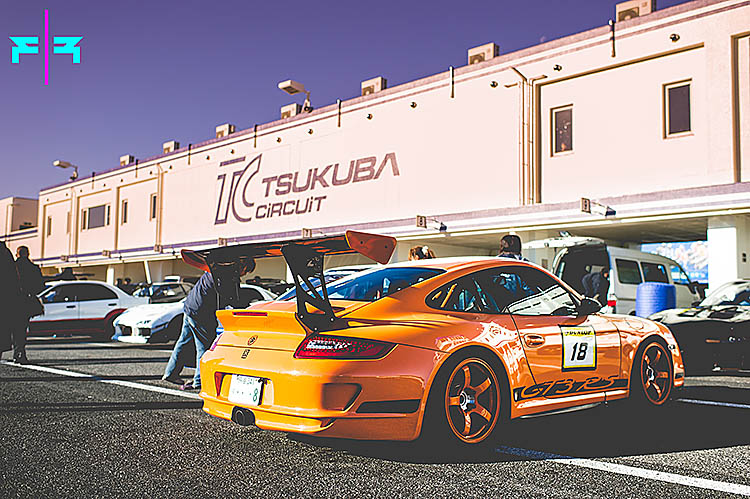 ---
Introduction
If you're a fan of anything to do with drifting, you'll undoubtedly be familiar with one of Japan's most exciting circuits – Tsukuba.
Pronounced 'Soo-Koo-Bah', and known to the locals as '筑波サーキット' or 'Tsukuba Sа̄kitto', Tsukuba Circuit resides in the heart of Shimotsuma, a neighboring city of Tsukuba itself, within the Ibaraki Prefecture in Japan.
Although Tsukuba doesn't feature in the likes of the Formula 1 or Super GT calendars, partly down to its small size, it's known as the birthplace of Time Attack, with drifters also regarding the circuit as one of the most exciting venues for sideways action.
Despite being one of the shorter tracks in the country, Tsukuba benefits from year-round popularity thanks to its convenient location close to Tokyo and acceptance of grassroots motorsports, making a trip to the circuit an incredible day out for any motoring enthusiast.
With the stunning double peaks of Mount Tsukuba overlooking the incredible JDM weaponry as it ventures under the iconic Dunlop Tire footbridge on a daily basis, it's easy to see why Tsukuba holds a special place in the hearts of many.
---
The history of Tsukuba Circuit
Laying down the foundations for Tsukuba Circuit began in 1966 before the opening to the public in 1970.
The initial aim was to attract youngsters from Tokyo and the surrounding areas to the exciting world of motorsports. It quickly soared in popularity, becoming a world-famous proving ground for tuners and car magazines such as Best Motoring.
In the present day, Tsukuba Circuit hosts an event every week, with various on-track action to check out daily.
The circuit is capable of accomodating over 8,500 spectators – 3,000 in the stands, 5,000 on lawn seats, and an additional 500+ standing over the infamous pit area.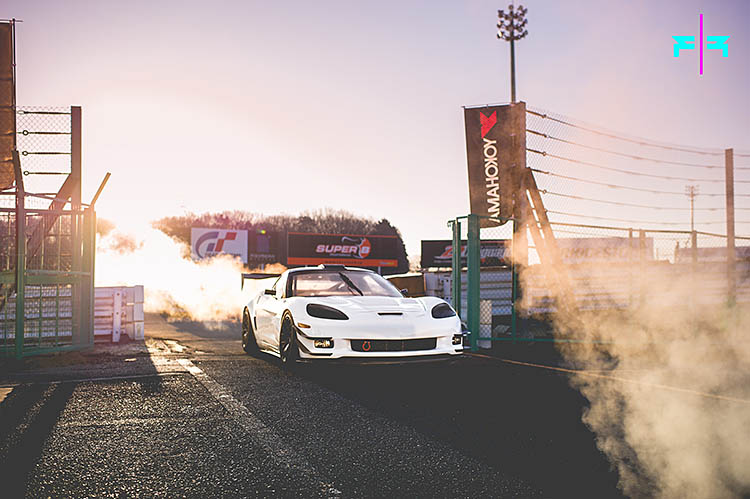 In its early days, Tsukuba hosted Group A racing, the All-Japan F3 Championship, and the Japanese Touring Car Series. In the modern-day, it's returned to its original grassroots intentions, once again attracting the younger generation of racers and drifters.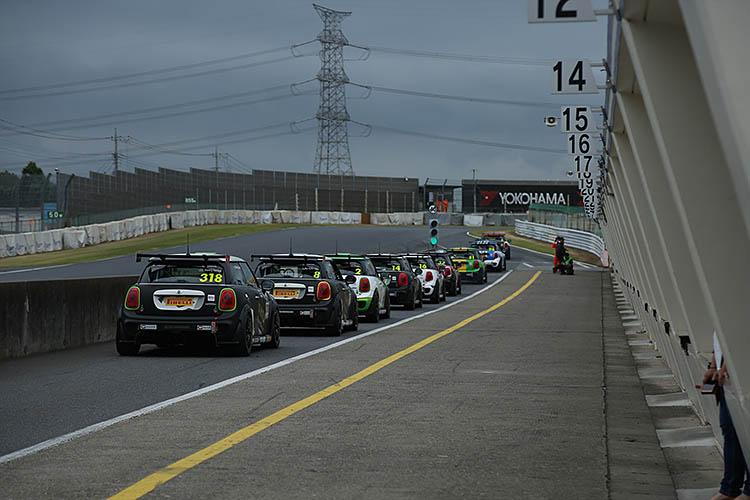 If you intend to head to Tsukuba to catch some on-track action, you can count on there being on-track days almost every day of the week, with the likes of car testing, time trials, and various car and bike events.
Although drift events are less common at Tsukuba than the likes of Ebisu, Nikko Circuit, and Meihan, there's still a good chance that you may get lucky with catching some tail-happy action.
Although you'll be able to see just about every motorsport discipline imaginable throughout the year at Tsukuba Circuit, it has earned the status of the Japanese home of Time Attack.
---
Time Attack at Tsukuba Circuit
Known for their crazy designs, with gigantic splitters and insane engines, Time Attack sees highly tuned cars go up against the clock in a time-trial style race.
Following a warm-up lap, the competitors are given a rolling start before racing against the clock to achieve the best time of the day.
Typically, all cars within the Time Attack race must use the same tires or ones specifically made for road use.
The first Time Attack to take place at the track was the Rev Speed Super Lap battle in 1990, with the likes of the Attack Tsukuba series continuing the tradition in the present day.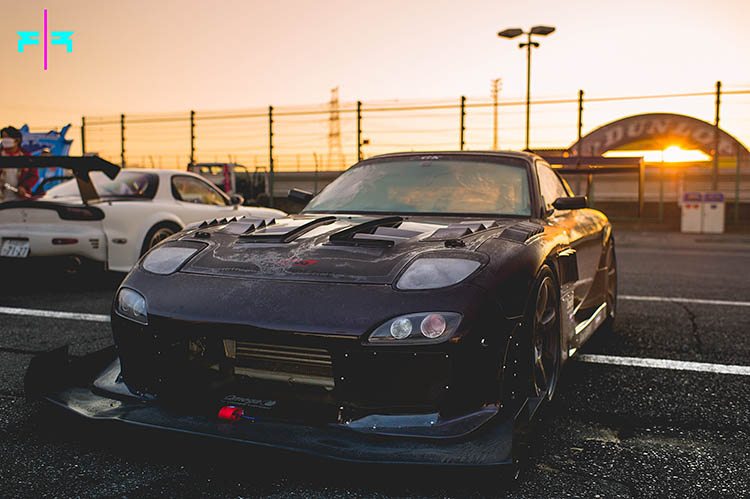 As time progressed, some of the most influential Japanese and world tuning brands were eager to set the best times around the circuit, with Tsukuba becoming the ultimate proving ground for tuners to show their worth.
With a distance of under 1.3 miles long, every millisecond counts here – nailing every apex with pinpoint precision is vital.
One of the most memorable lap times came from Under Suzuki in the ADVAN Nissan Silvia S15, with an incredible time of 50.366 seconds, set back in 2016.
Although the HKS TRB-03 GT86 later beat the record, it came in at just 49.445 seconds, but with slick tires. We're eager to see what Under Suzuki could achieve with the same level of grip in the ADVAN S15.
---
How long is Tsukuba Circuit?
Despite having fourteen corners to navigate, Tsukuba Circuit is just 2.045 kilometers (1.271 miles) long, with 437m (0.272 miles) on the long back straight.
For motorcycle racing, they often include an additional chicane, which extends the track length to 2.070 kilometers (1.286 miles.)
The layout features a U-shaped design, with various medium speed bends alongside hairpins, with a high-speed curve approaching the finish line.
In previous years, Tsukuba also provided a shorter alternative without the final hairpin. When the new chicane was added for motorbike use in 1990, this was no longer used.
A second circuit was provided alongside the main layout in 2001, known as the 1000 course, due to its 1km length, with the original track becoming the 2000 course.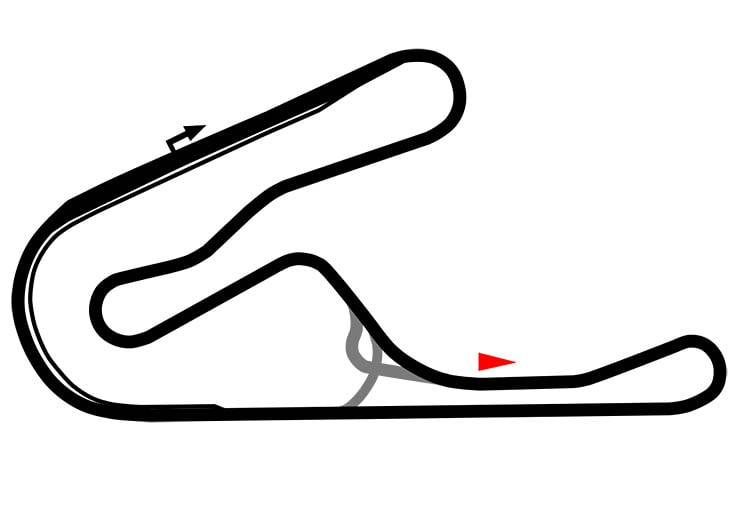 The shorter alternative is mostly for club racing and driver training, with lower-powered racers, such as Miata's (or Eunos'), often using the new course to maximize their handling opportunities.
There has also been an inclusion of a gymkhana course on the back straight of the track.
---
Spectating at Tsukuba Circuit
It's easy to see why so many locals, as well as tourists, opt to flock to Tsukuba Circuit every year without having to deal with the huge crowds that come with Japan's bigger tracks.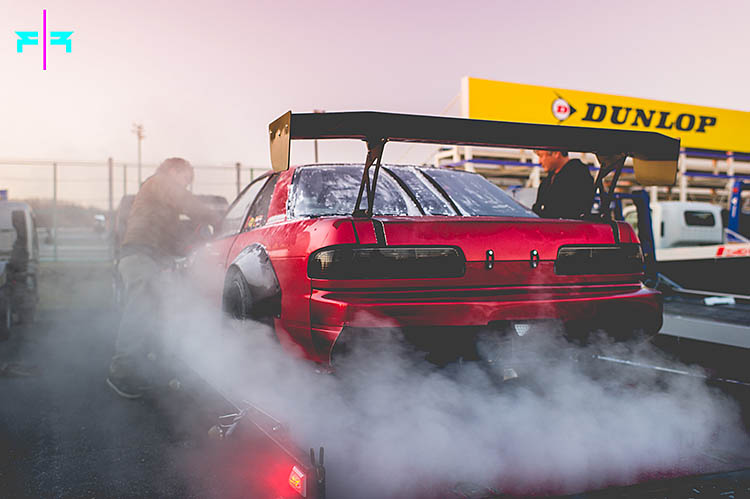 As with many of Japan's tracks, the gates are open for anyone to join, and it's entirely free entry to spectate during the week, with an entry price of ¥500 (under $5) at weekends. There's a larger fee for the more significant events, as you'd expect.
---
Where is Tsukuba Circuit?
You'd be forgiven for assuming that the circuit resides in Tsukuba city, but it's located in the rural area of Shimotsuma city, among the quiet farmland - around 35 miles from Tokyo.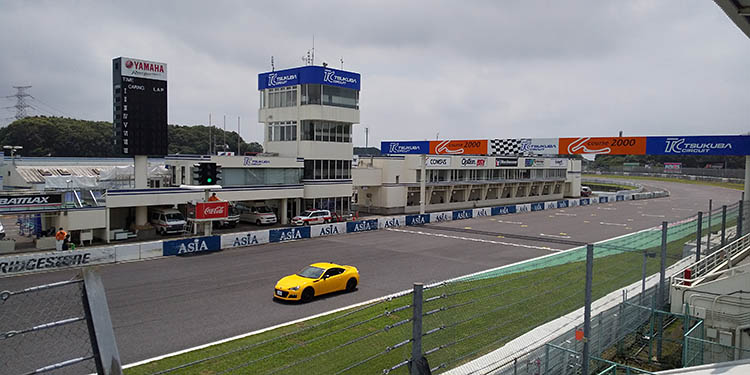 Unfortunately, there's no conveniently accessible public transport to get to the circuit, and your best option would be to get a taxi from the JR Utsunomiya Line's Koga (Ibaraki) Station from Tokyo.
We'd personally recommend getting a rental car to appreciate the true beauty of Japan, though, as there are endless opportunities for incredible things to see.
---
Getting to Tsukuba Circuit
When flying to Japan to visit Tsukuba Circuit, your best options will be Tokyo Narita and Haneda, both international airports.
We advise renting a car during your trip, and since the signage can be tricky to read unless you're capable of reading Kanji, we would recommend using a sat nav or pre-planning the route on the likes of Google Maps beforehand to get you there.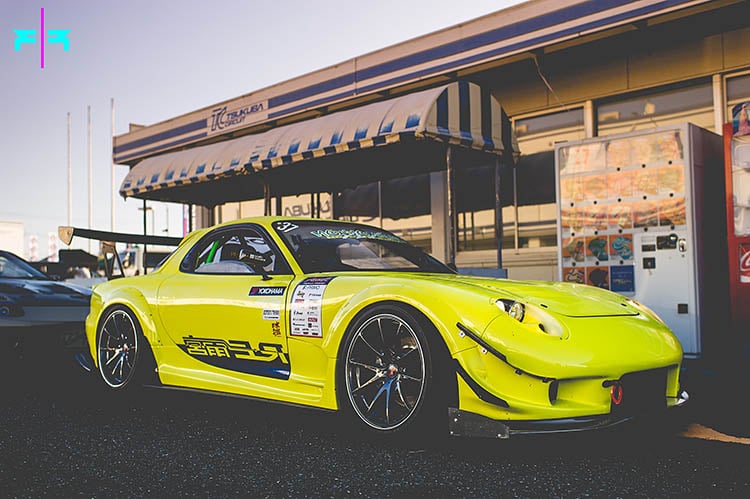 If you wish to take public transport, there are various ways of getting there by train, with some being more affordable than others.
The quickest train journey uses the JR Utsunomiya Line to Koga (Ibaraki) Station for just over an hour. Still, you'll then need to factor in the 50-minute taxi ride to Tsukuba Circuit, which is likely to cost around $80 (¥8,500) each way.
An alternative is to head to Sodo Station, which means switching trains several times. From Tokyo, you'll take the JR Keihin-Tohoku/Negishi Line Rapid to Akihabara before switching onto the Tsukuba Local Express to Moriya, and then the Kanto Railway Joso Line to Sodo Station. Total journey time would be around 80 minutes, with a 15-minute taxi ride to the circuit at the end, at approximately $23 (¥2,500) each way.
Although this is the cheaper option, it can sometimes become confusing when navigating the various trains. We feel it's more beneficial to use the quicker route on the JR Utsunomiya line, especially with a larger group, to split the taxi fare.
---
Tsukuba circuit lap records
Given Tsukuba Circuit's Time Attack roots, it'll come as no surprise that lap times at the circuit are of enormous significance, with many manufacturers and tuning houses desperate to clinch the top spots.
FF (Front-engine, front-wheel drive) lap record
The FWD record is the most recent lap time to have been smashed, and to the surprise of many, it was a North American that managed to do so.
William Au-Yeung piloted the Vibrant Civic FG4 at Attack Tsukuba in 2019, conquering a time of 53.071 seconds, with many believing that he could've continued to go lower with additional laps.
What's highly impressive is that this is the fifth-fastest ever recorded lap at Tsukuba Circuit, which is insane for an FF car.
Production car lap record
When it comes to production cars, it's the Nissan R35 GT-R Nismo that proudly sits at the top spot, clocking the record time of 59.36 seconds.
That should put into perspective just how impressive the Civic lap above is!
In second place is the previous record, set by the Porsche 911 GT3, which achieved 1:00.20, and the Radical SR4 1.2 in third with a time of 1:00.29.
Surprisingly, given its age, the Nissan R34 Z-Tune Nismo is still sitting proudly in sixth place after all this time, clocking 1:01.15.
Time Attack lap records
Drifting legend Nobuteru Taniguchi occupies the top spot in the Time Attack rankings, powering the Toyota 86 TRB-03 on slick tires to a record time of 49.445 seconds.
In second place is the Scorch Racing Under Suzuki Nissan Silvia S15, with a time of 50.366 seconds, clocking a top speed of 245.622 km/h.
It's worth noting that this is still the fastest car to go around Tsukuba Circuit on DOT-rated road tires.
Third place goes to the Escort Drag Racing Service Mitsubishi Lancer Evo VIII, at 50.491 seconds, and fourth to the Top Fuel Drag & Street Shop Honda S2000 (AP1) at 51.762 seconds.
Overall fastest lap record
Despite all these records, the official fastest vehicle to ever make its way around Tsukuba Circuit is the Super Formula Dallara SF14, piloted by Kamui Kobayashi, who achieved an unthinkable 44.008 seconds.
Think you've got what it takes to beat these lap records? Our next section will provide the perfect opportunity to put your skills to the test.
---
Which games feature Tsukuba Circuit?
Gran Turismo's early years would've been the initial introduction to Tsukuba Circuit long before the internet for many motorsport enthusiasts.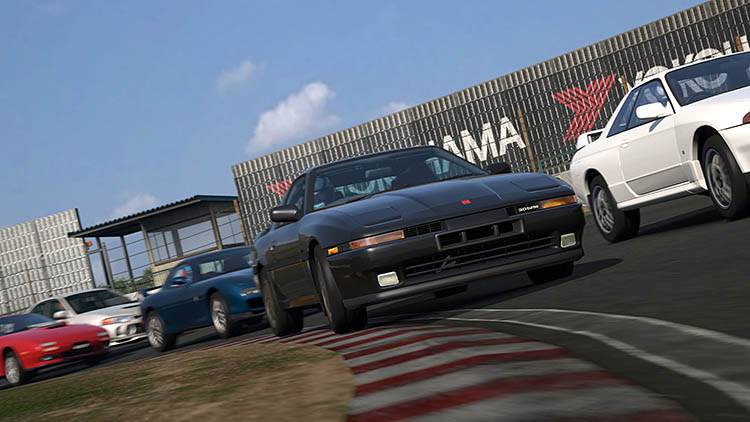 With the popularity of Time Attack, it was the ultimate chance to lay down your best lap times to brag about your new record to your rival buddies via SMS. Internet? What's that?
Thankfully, despite being neglected by the more significant events on the motorsport calendar over the years, Tsukuba Circuit's Time Attack heritage has undoubtedly helped it remain at the forefront of the gaming world.
Over the years, we've witnessed the circuit appear in games such as Assetto Corsa, Forza Motorsport, Gran Turismo, iRacing, rFactor, Project CARS 2, and even in the fully-licensed D1 Grand Prix drifting games.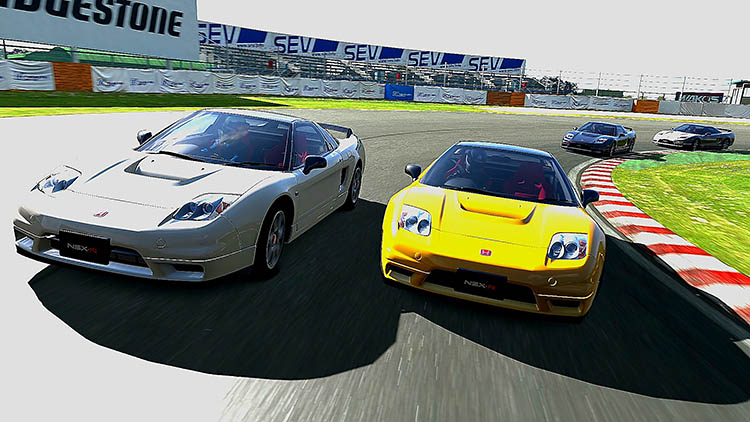 Here's a glimpse at what Tsukuba Circuit has to offer in Assetto Corsa when it comes to drifting.
Since this is a third-party mod, we recommend installing using content manager for the most convenient integration into the game.
Suppose you're looking to enjoy what Tsukuba Circuit has to offer in iRacing. In that case, this fantastic tutorial will help you nail the ultimate racing lines to achieve the best possible lap times.
---
Tsukuba Circuit events
Although many of the large-scale events in the motoring calendar are no longer including Tsukuba Circuit, there's still plenty to see throughout the year.
Whether you're looking to rent a car and attend a track day or simply looking to spectate, there's no shortage of awesomely exciting things going down just about every day.
Thankfully, D1 Grand Prix still features Tsukuba on the calendar, so it may well be worth trying to arrange your visit to Japan to fit this into your stay – we highly recommend doing so!
Although there's track action almost every day of the week, we advise heading over to Racing Calendar to look at the upcoming events that you may wish to visit.
It may not feature in some of the most significant motorsport events across the globe anymore, but who cares when you can witness insane driving like this at Tsukuba just about every day?
Long live Tsukuba Circuit!
So, there we have it. We hope that we've covered everything you could want to know about Tsukuba Circuit in this guide.
Thank you for reading our Tsukuba Circuit guide.
If you enjoyed this article, please share it with the buttons at the bottom of your screen. If you've found this information useful, then please take a moment to share it with other JDM motorsport enthusiasts. We appreciate your support.
---
Photography credits
We thank the following entities for the use of their photography in this article: