The Drift League – Irwindale 2019
Kris Szczepaniec brings us the freshest photos from The Drift League's 2019 kickoff Irwindale event.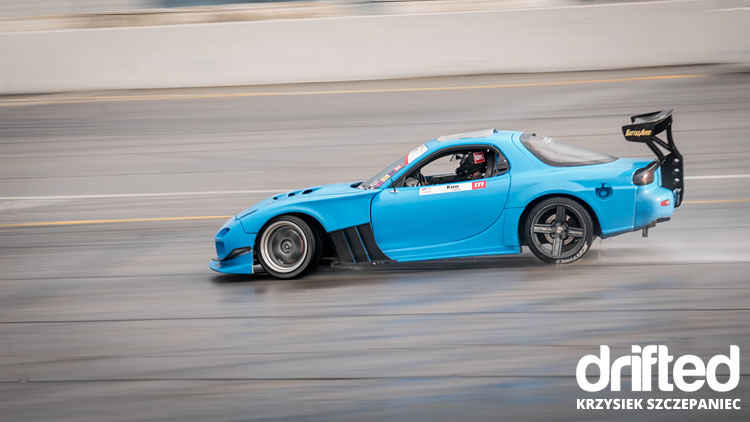 Irwindale, CA 3/2/2019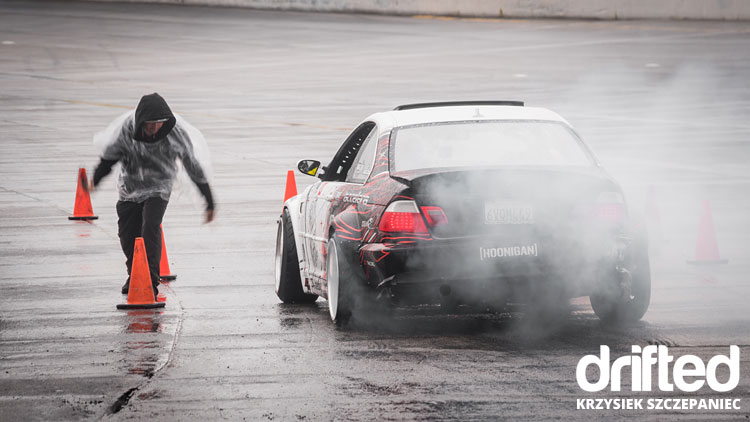 'Rain or shine!' – this phrase had been repeated like a mantra for over a week before the new season of The Drift League kickoff.
The weather forecast wasn't giving a lot of hope though. 100% chance of rain on Saturday…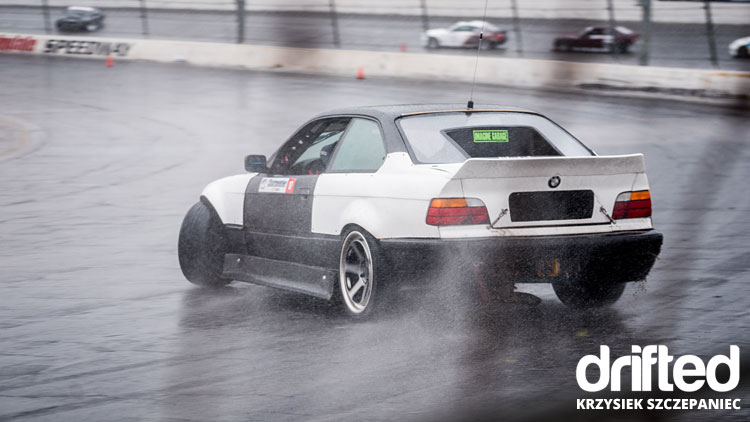 Irwindale Speedway, better know in drifting community as The House of Drift, welcomed us with a lot of rain early in the morning.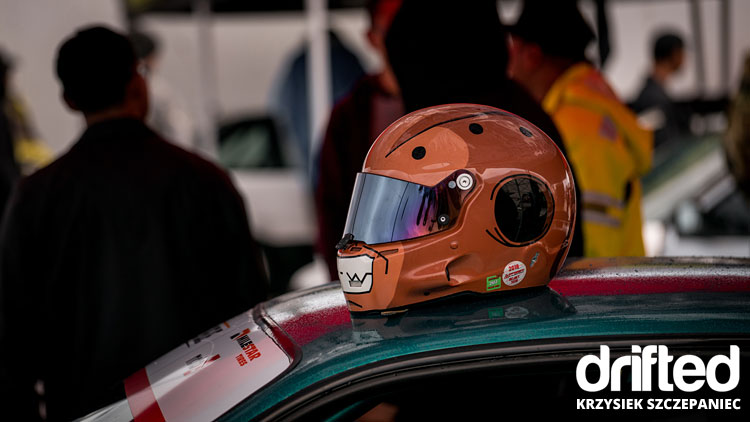 No surprise here… Drivers and vendors started rolling in after 7 am.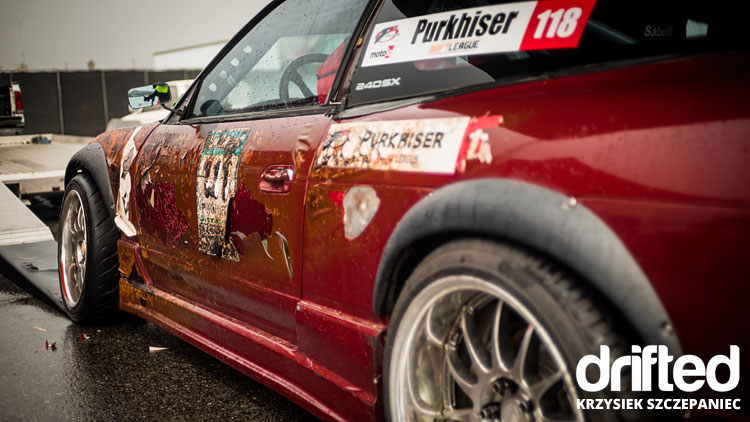 First driver's meeting followed media briefing after 9:30 am and shortly after 10 am we heard first engines revving.
A loud mix of JZ's, RB's, LS's and rotary engines woke up sleepy Irwindale.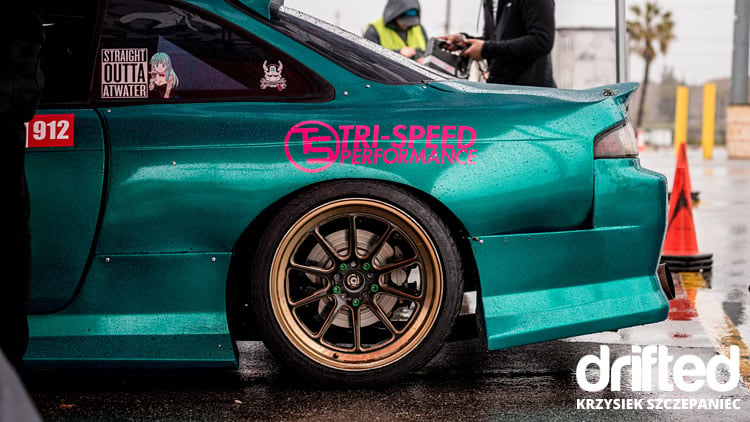 Official training went as expected. Not a lot of smoke, a lot of spinning and splashing. The first victim of the rain/wall combo turned out to be RJ Contreras and his BMW e36.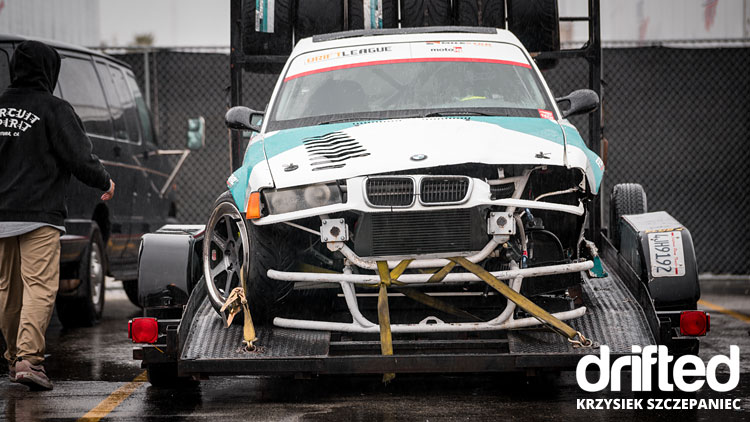 Ripped off the control arm with the driver's side front wheel meant his day was over.
The tandem training started around 1 pm and again – no smoke and a lot of spinning.
Few drivers still went full send, including Micah Diaz, Josh Mason, Rome Charpentier and Tony Cisneros.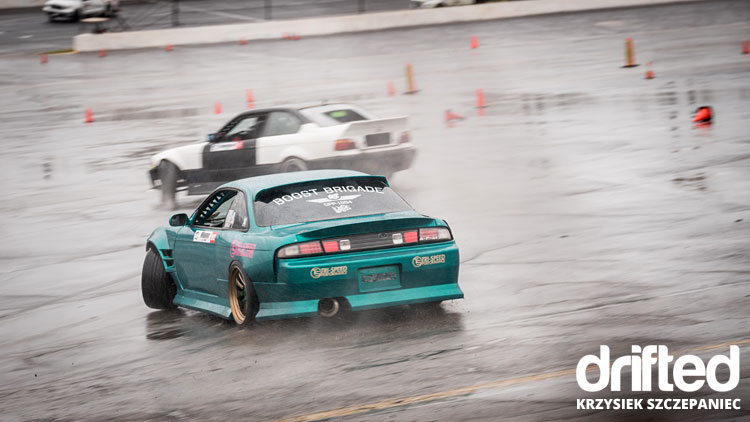 Qualifying started after 3:30 pm and literally brought us some light. First rays of the sun felt like a blessing. Even the best rain protection will not help you if you're standing in the pouring rain for 6h.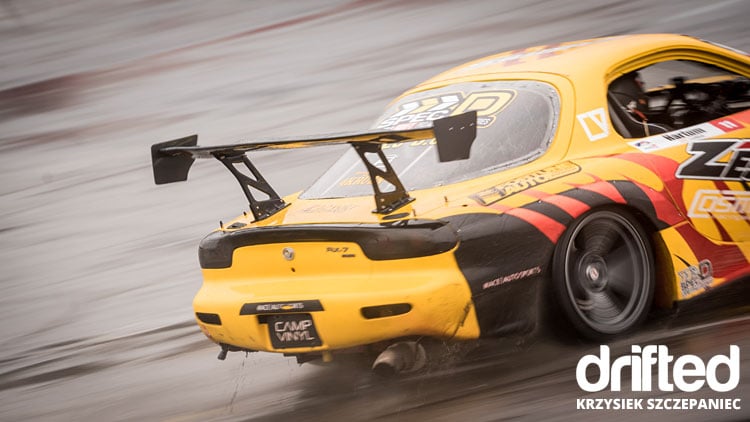 We took down some of our DIY camera protection and got ready for some real drifting!
I'm sure every driver tried to push as hard as possible and not lift but in those conditions, you had to be at the top of your game.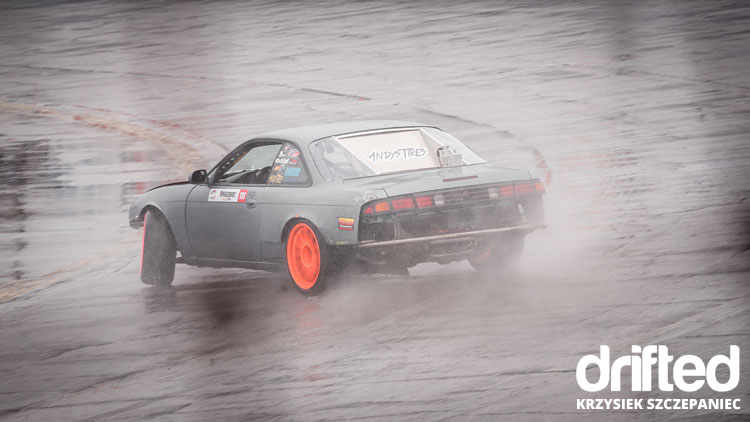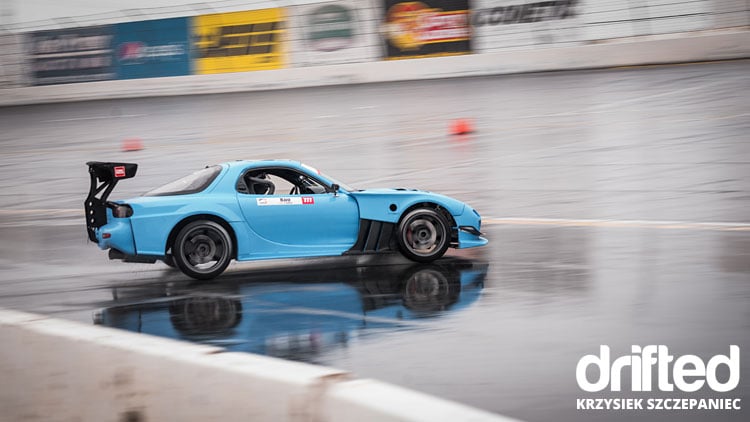 Micah "Man-Line King" Diaz qualified with a no.1 score of 77 points. The result of rough conditions was TOP 16 with 5 bye runs! That's how many cars crashed and was not able to compete for any more.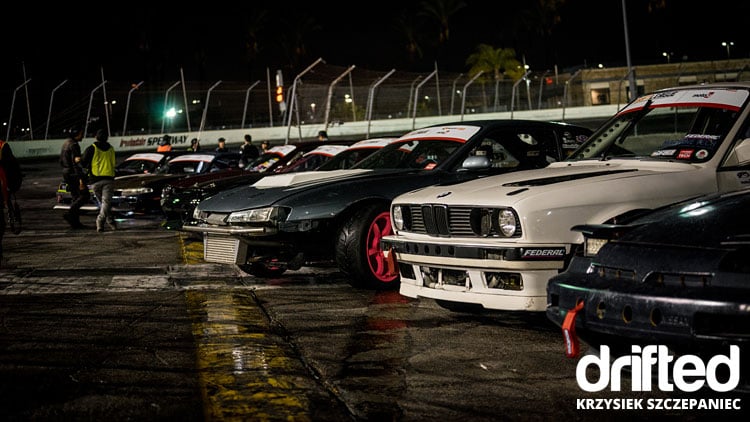 After the sunset light rain appeared again but the competition went smooth with fewer crashes and uncontrolled skids until the end.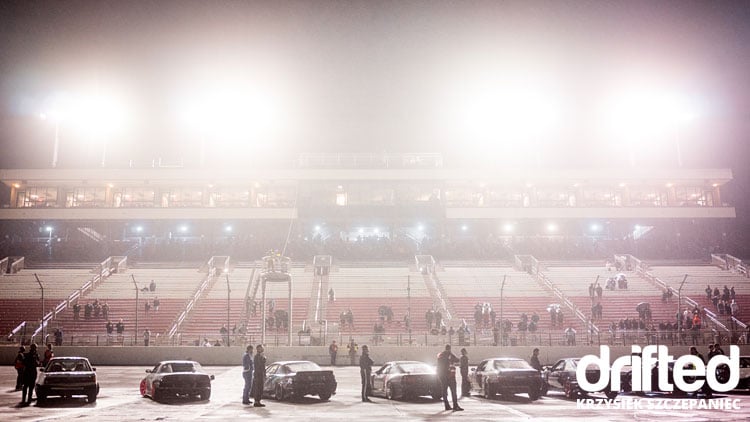 Josh Mason (Ford Mustang) ended 3rd after the event though he hit the wall pretty hard. 2nd place went to Rome Charpentier (BMW e36) and Tony Cisneros and his Nissan 240SX s14 took the 1st place.
Full gallery