EVENT: Formula Drift Round 7 – Toyota Speedway IRWINDALE, CA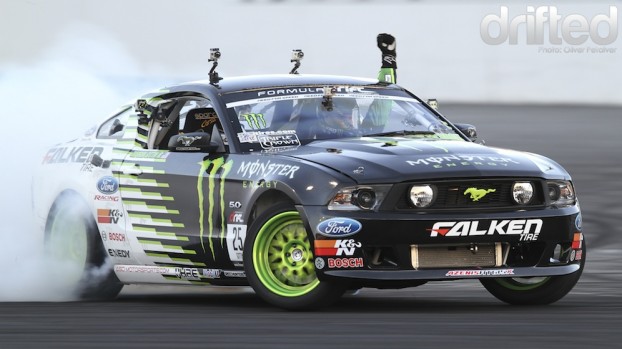 Formula DRIFT Round 7: Title Fight was hosted by Toyota Speedway (a.k.a House of Drift) in Irwindale, CA to a sold out crowd. This event was action packed featuring the Fatlace One/One Showcase car show, Formula DRIFT Pro-Am championship, and the Formula DRIFT Championship. This was also the first drifting event filmed in 3D by DirecTV.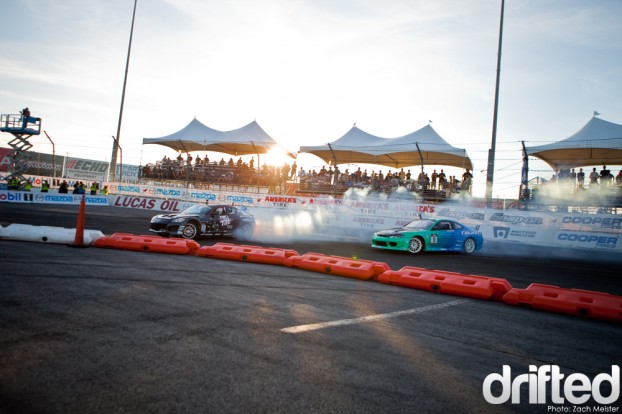 Vaughn Gittin, Jr. (Monster Energy / Falken Tire Ford Mustang) entered Toyota Speedway with 540 points and two victories of the season. Behind him in second place by a mere 58 points was Daijiro Yoshihara (Discount Tire / Falken Tire Nissan S13).
Following on his heels were Tanner Foust (Rockstar Energy Scion TC) with 464.50 points and Ryan Tuerck (Mobil 1 / Maxxis Tires / Gardella Pontiac Solstice) with 455 points.
Tyler McQuarrie (Falken Tire Nissan 350Z convertible), who placed third overall last year, was in 8th place with 341.50 points. In order to win the 2010 Formula DRIFT crown, Gittin, Jr. had to place in the Top 16.
The Top 4 competition consisted of a battle between Darren McNamara (Falken Tire Saturn Sky) against Michiro Takatori (BF Goodrich / Exedy Nissan S13). During this fierce competition, McNamara crashed against the wall handing Takatori third place. The final battle pitted point leader Vaughn Gittin, Jr. versus 2007 & 2008 Formula DRIFT champion Tanner Foust. The battle was so close it boiled down to a One More Time matchup.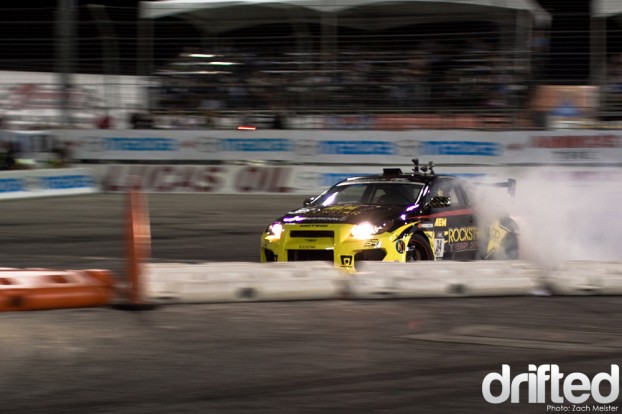 Foust took the event victory and won the Tires.com Triple Crown.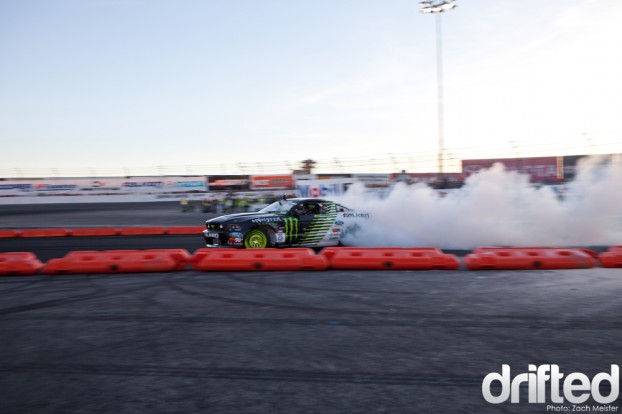 Despite the fact Gittin was ousted by Foust, Gittin, Jr. was crowned the 2010 Formula Drift champion.
Some additional pictures of the event: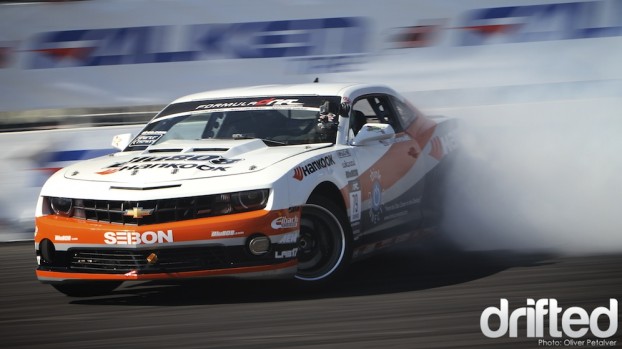 One of the newer cars that debuted at the beginning of the season: Conrad Grunewald (Hankook Tire Chevy Camaro SS)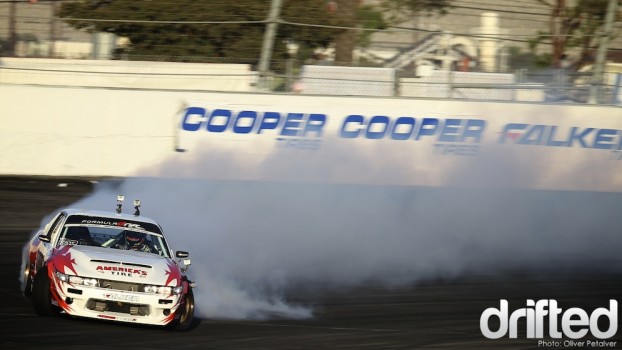 Daijiro Yoshihara (Discount Tire / Falken Tire Nissan S13) spun and crashed out of the competition during his run with Matt Field. It appeared his wheel got jammed after the crash.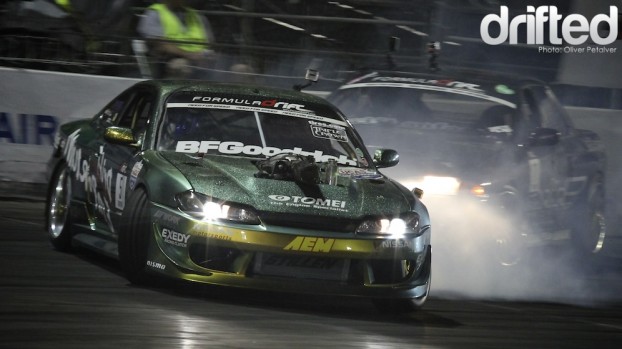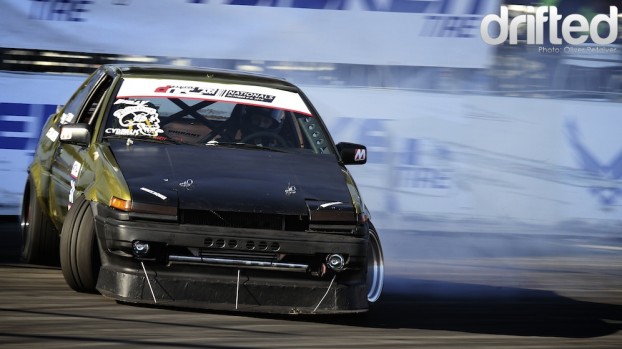 Pat Cyr has been tearing up the track in his F20C powered AE86! Be on the lookout as this guy is coming up!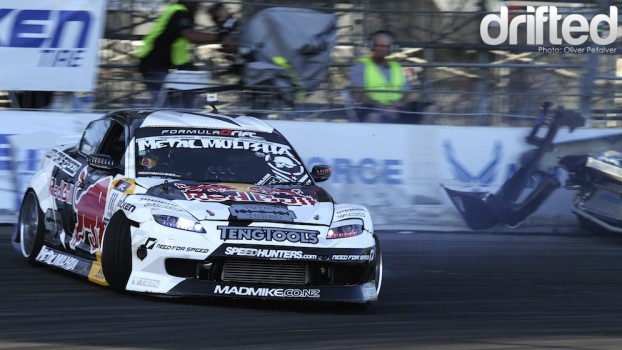 Made Mike screams around the bank in his 'Red Bull/Need For Speed/Speedhunters' RX8.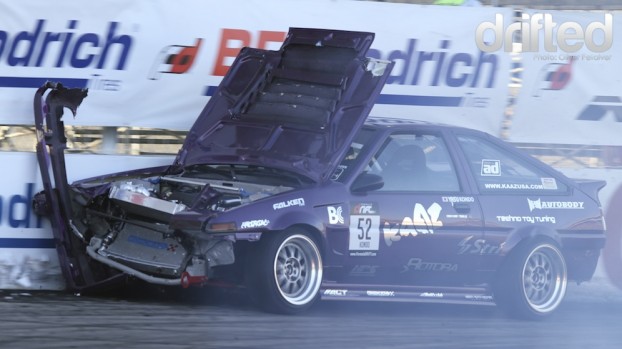 Kondo crashes slamming against the wall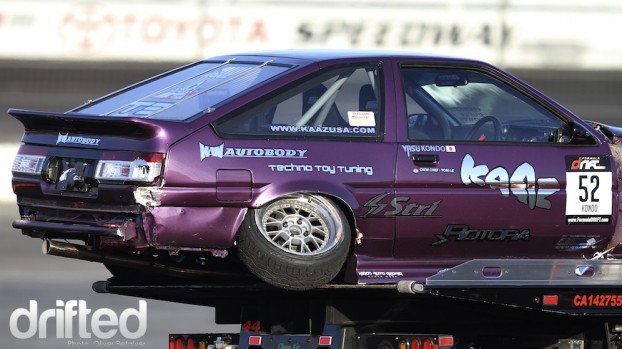 Ryan Tuerck (Mobil 1 / Maxxis Tire / Gardella Pontiac Solstice) was on form all day.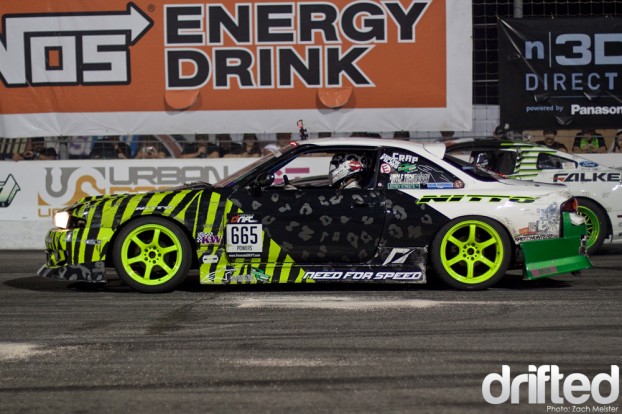 Matt Power awaiting his run with champion Vaughn Gitten Jr.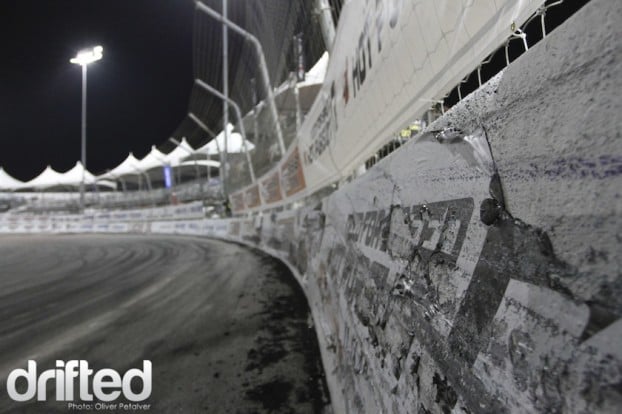 Run the Wall.
Overall this event was AMAZING. I was very grateful to Drifted.com for letting this happen, and for Oliver to be such a good person to work with. Thank you all so much for supporting us for what we do!
For more information and details, visit the Formula DRIFT website: www.formuladrift.com
For additional and higher resolution pictures of the event, visit: www.sidewaysphotography.com