BEHIND THE SCENES: D1NZ Round 3, Taupo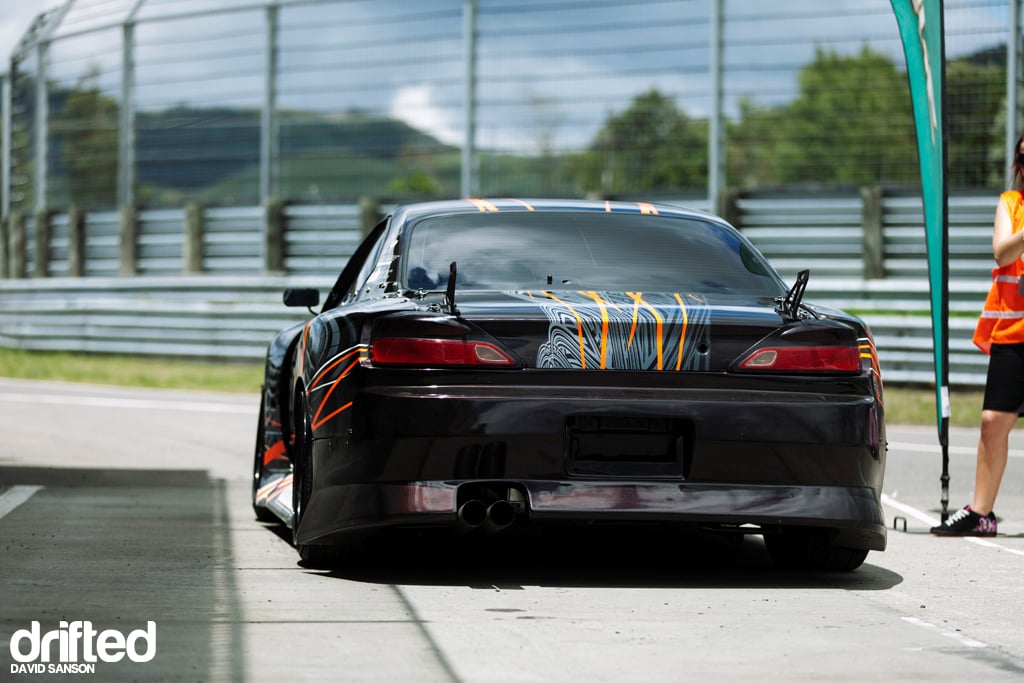 My only other experience at the Taupo Motorsport Park was a track day for a local club, where I somehow managed to be tricked into flag marshalling for the majority of the day.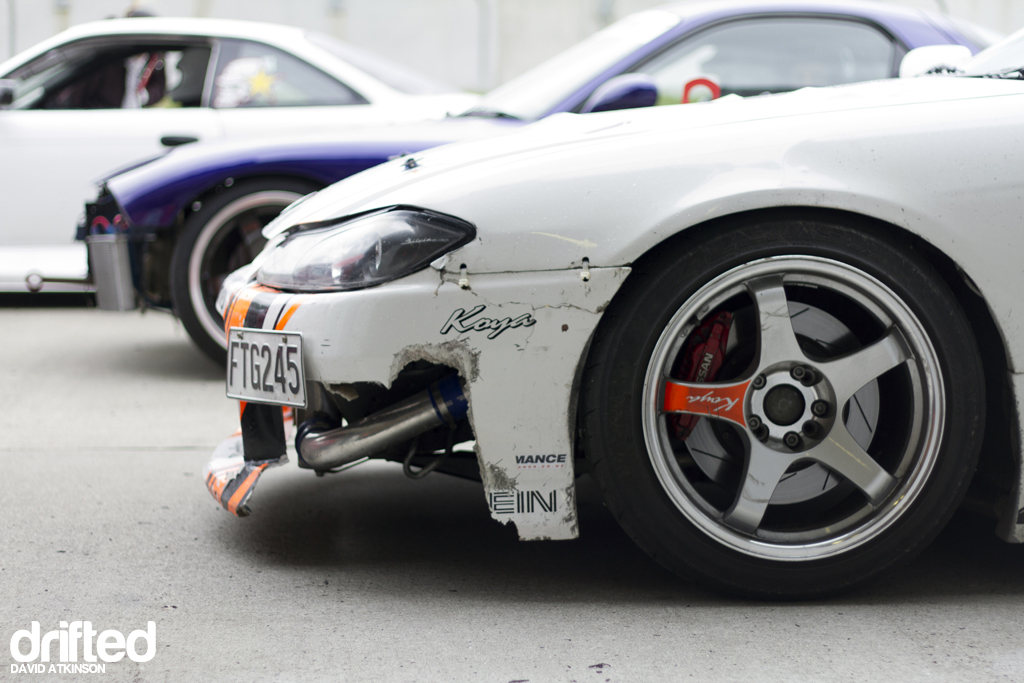 I had never seen drifting on this track before either, so suffice to say I didn't really know what to expect.
After driving down from Hamilton and arriving at the track it was straight into the Friday practice round sessions.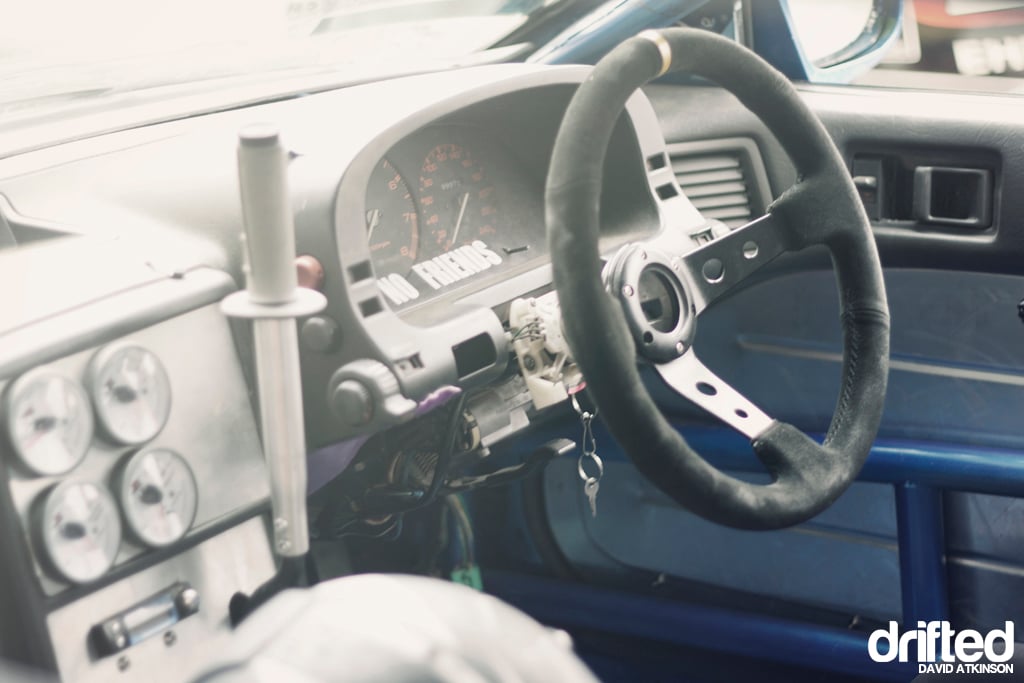 The pit-lane and garages at Taupo are a lot more scenic and spacious than Pukekohe, which I appreciated from a photographers point of view.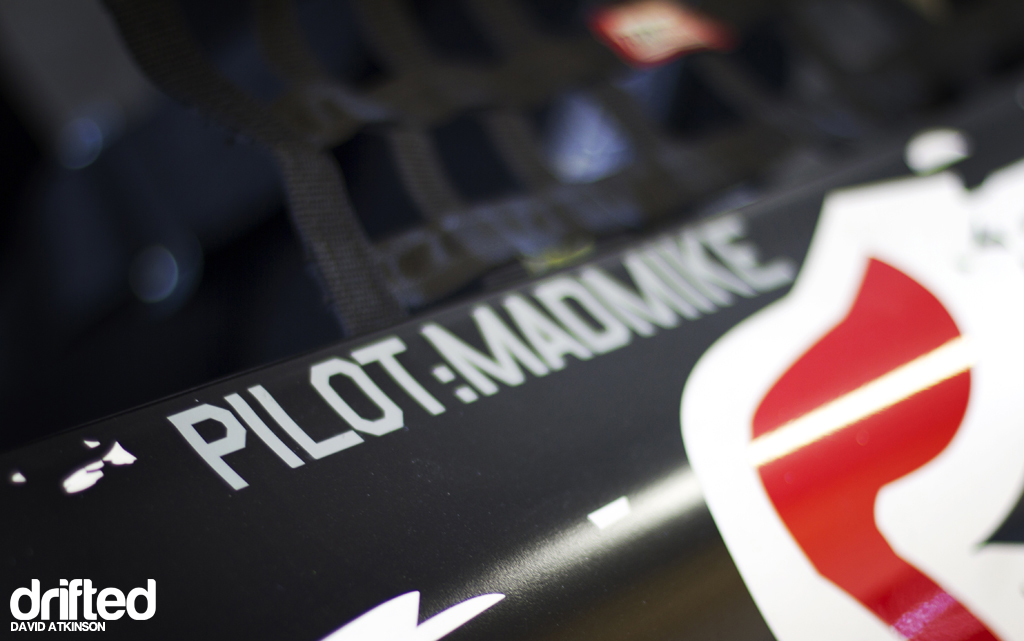 The drivers and teams probably found this space useful too after put- ting in hours fixing car issues after Friday's practice run.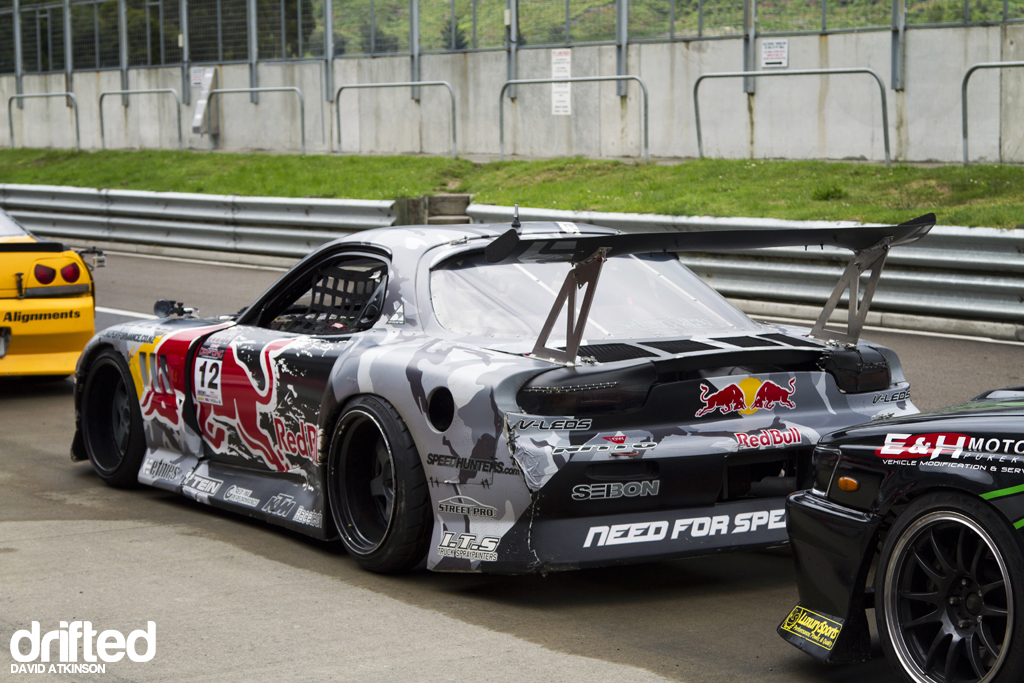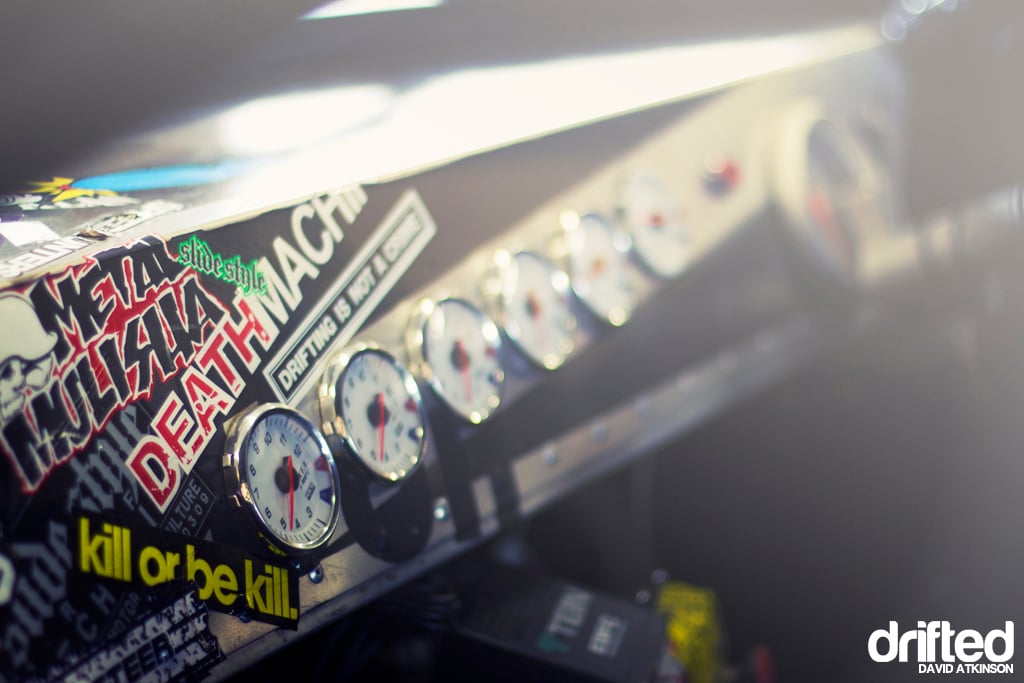 Red Bull driver Mad Mike's car always makes an impact on the track, but it looks just as good sitting in the garage.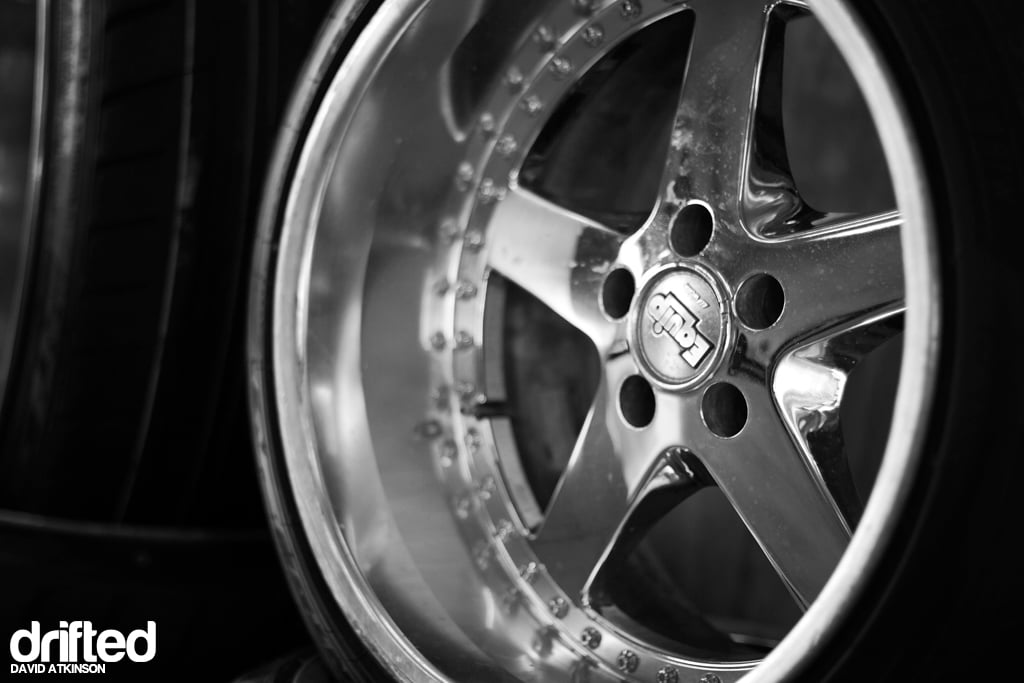 Friday saw Mike testing out his new Nitto NT05 tires on the Madbul RX7.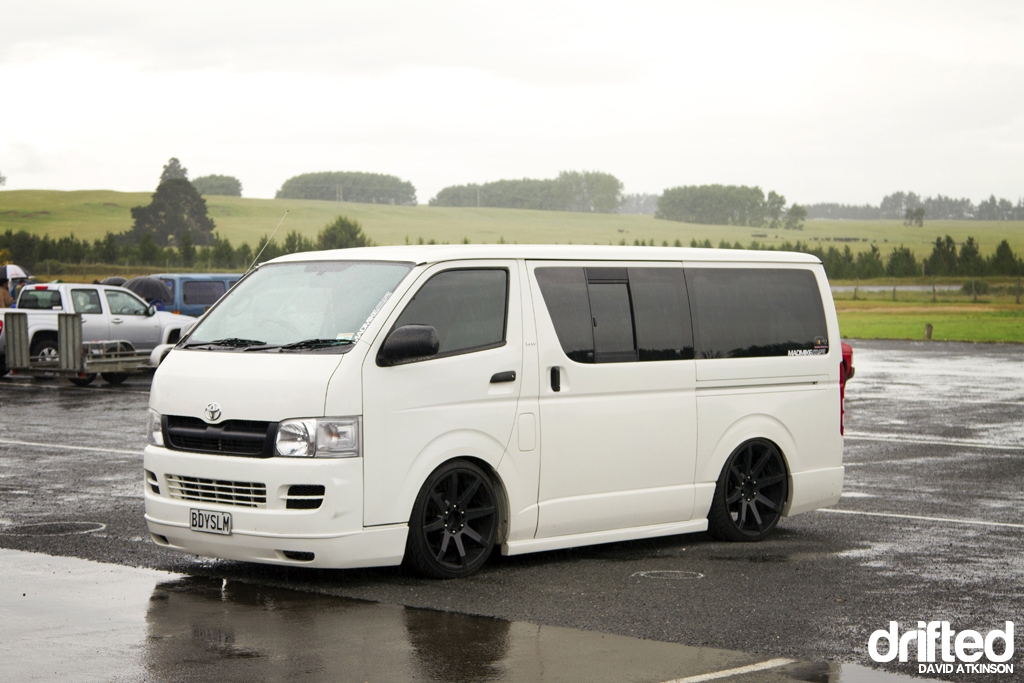 Above is Mike's slammed Hiace – a popular trackday transport amongst the teams.
Photo bomber and promo girl hunter extraordinaire Cole Armstrong doing his thing.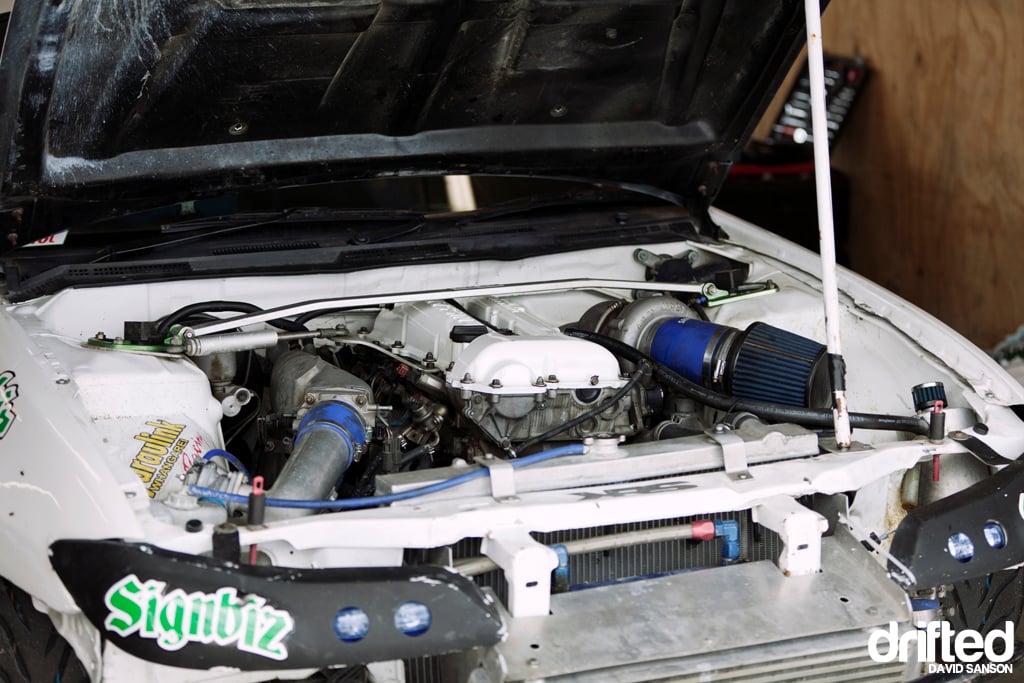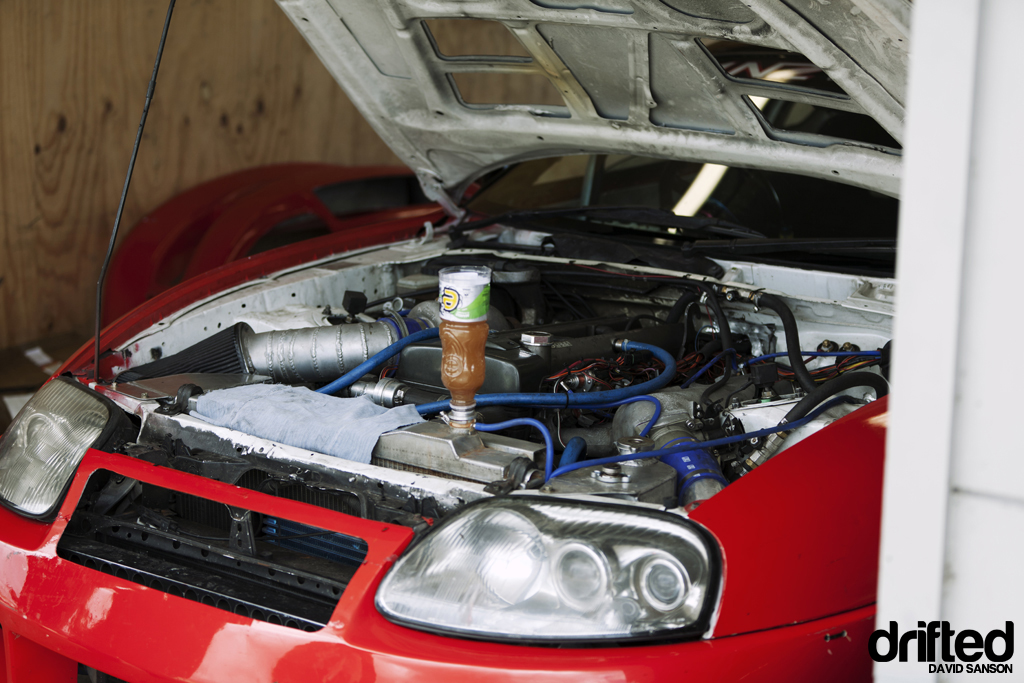 It's great to see these cars up close and take a look at how much work goes in to them.
Above is Hugo MaClean's new JDM looking Grabatool livery on his AE86 Levin. Hugo recently switched from the F20C setup to a 13b rotary engine. The new purple tones make this car look even better in my opinion.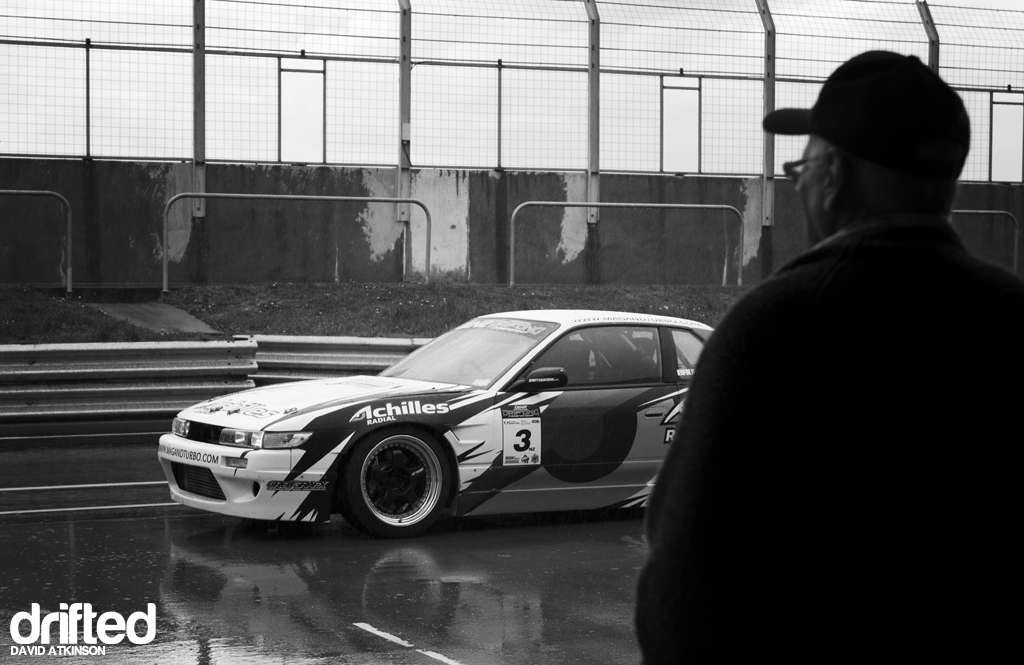 There's something about Bruce Tannock's Achilles S13 that makes it look amazing in black and white.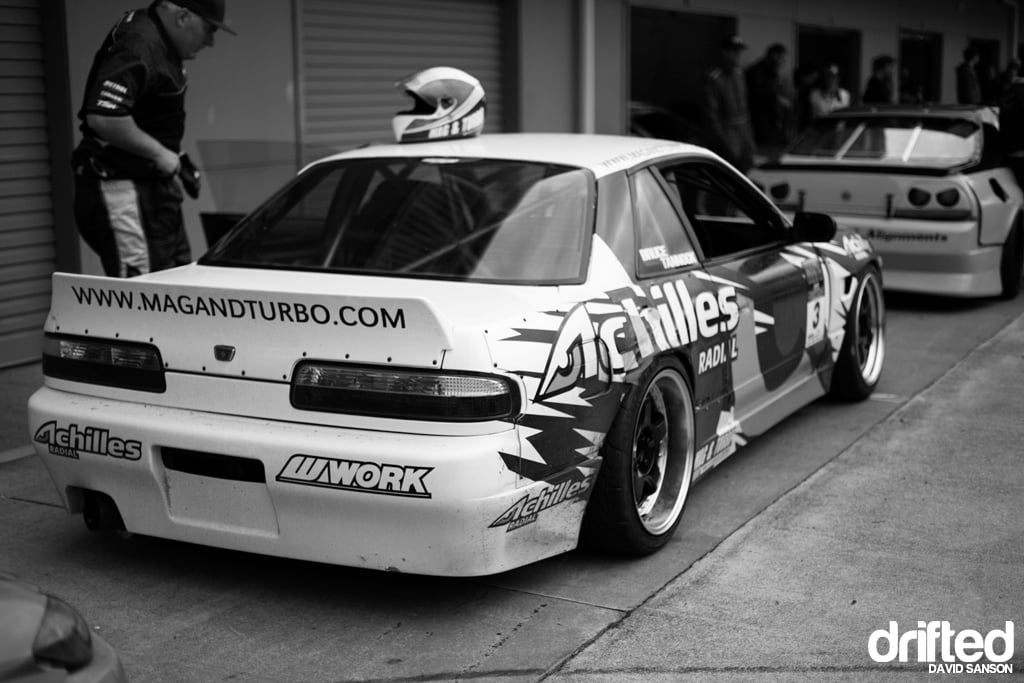 It has such a classic style, and I'm sure it would look right at home on any Japanese track.
Got to love the Rocketbunny rear wing!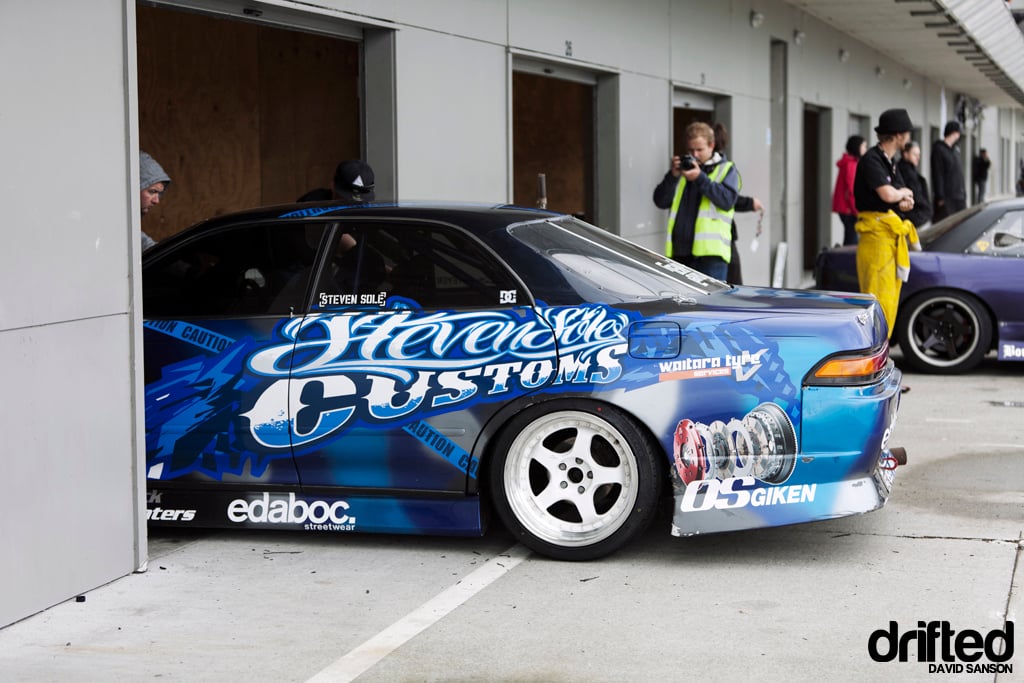 The cars of Carlos Walters and Steven Sole both stood out in the pit lane too.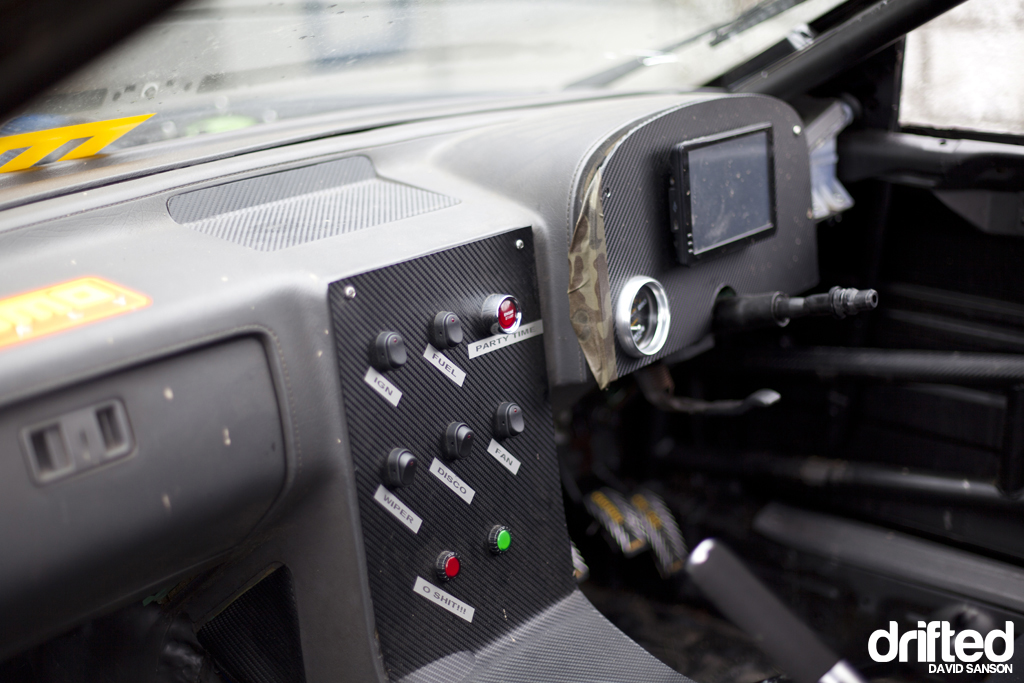 Here's a shot inside the D1NZ RX7 FC in which rides are being auctioned off for charities. It's great to see D1NZ supporting a good cause!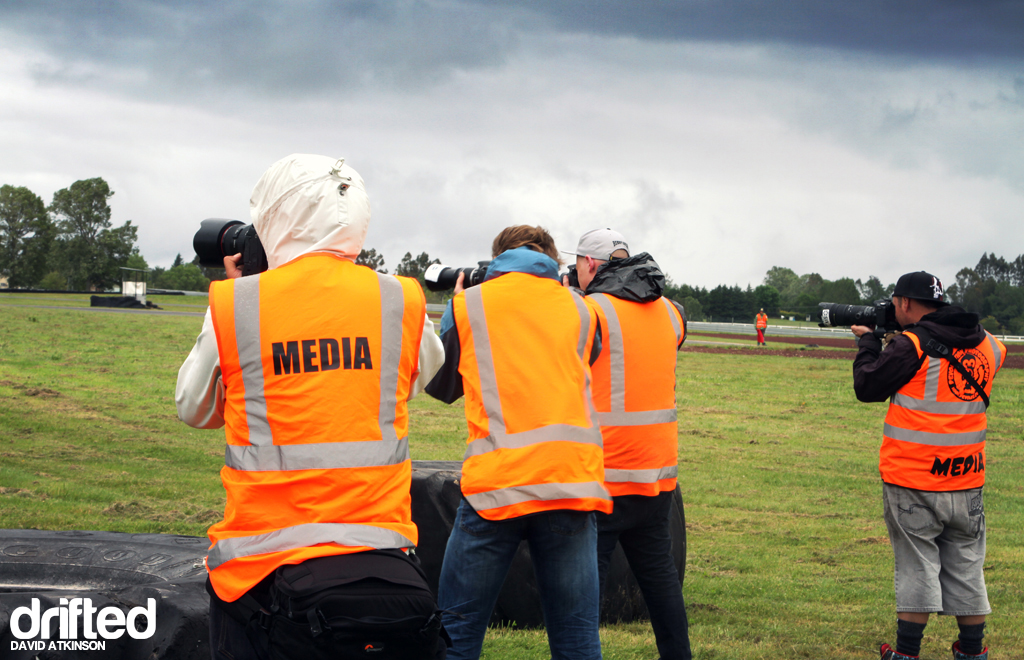 Above are a few of the other media photographers shooting near one of the clipping points. Well done for surviving the rain guys.


The D1GP insipired S15 of Sky Zhao is getting an updated look very shortly, and will also have a twin brother in the form of a 350z.
I can't wait to photograph these new cars very soon.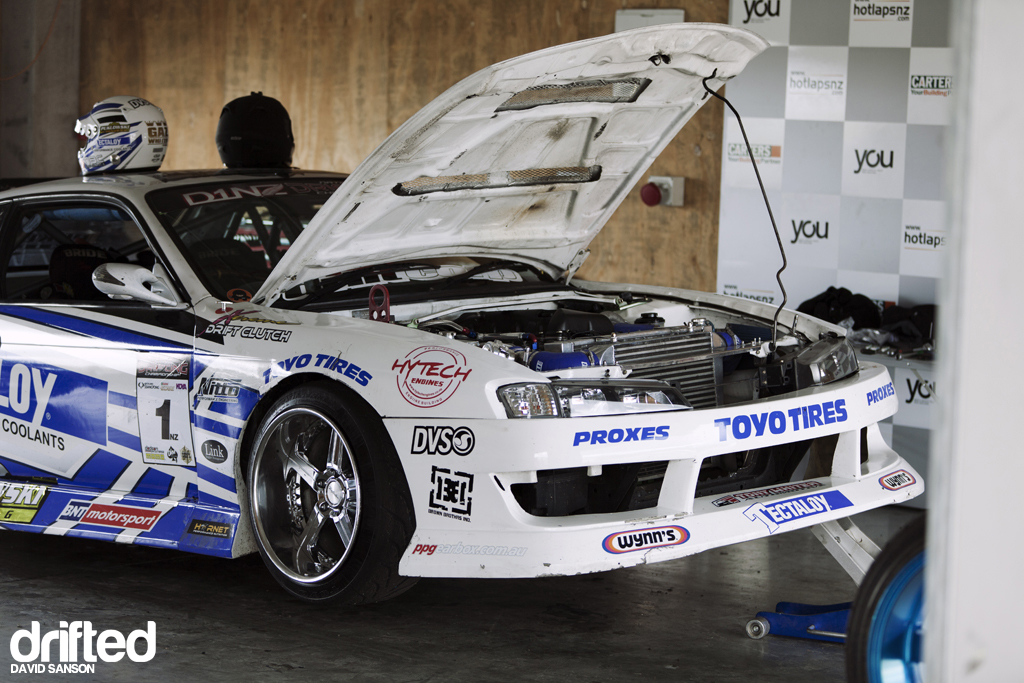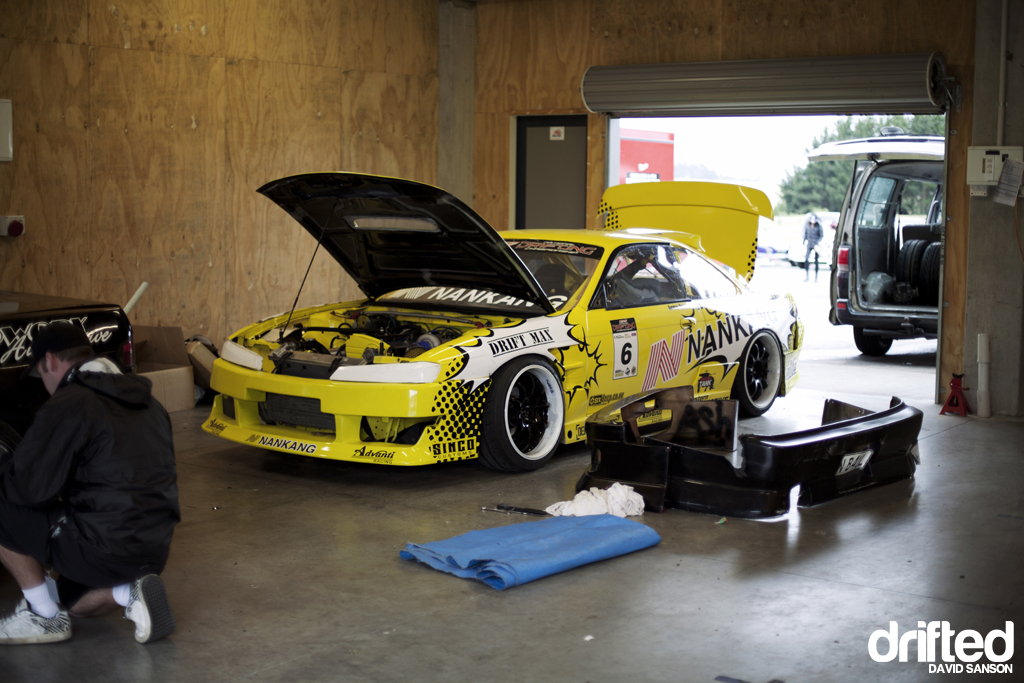 The S-Chassis is still one of the most popular choices in D1NZ and any mechanical issues with them seem to be sorted out very quickly!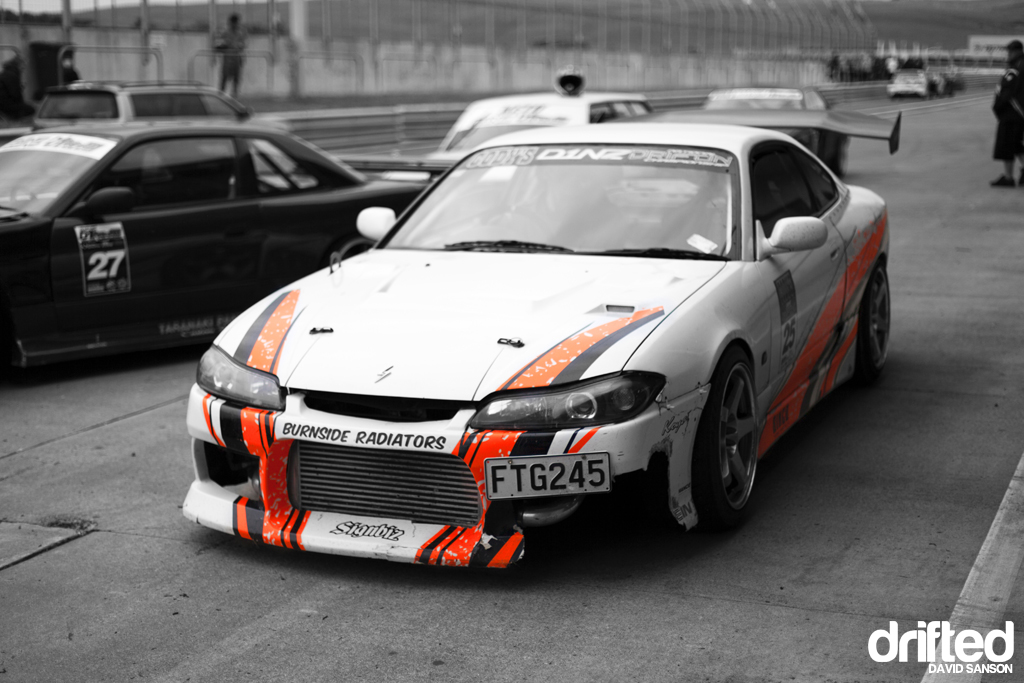 Even with the unfavourable patches of weather it's been great to shoot this round of D1NZ in Taupo.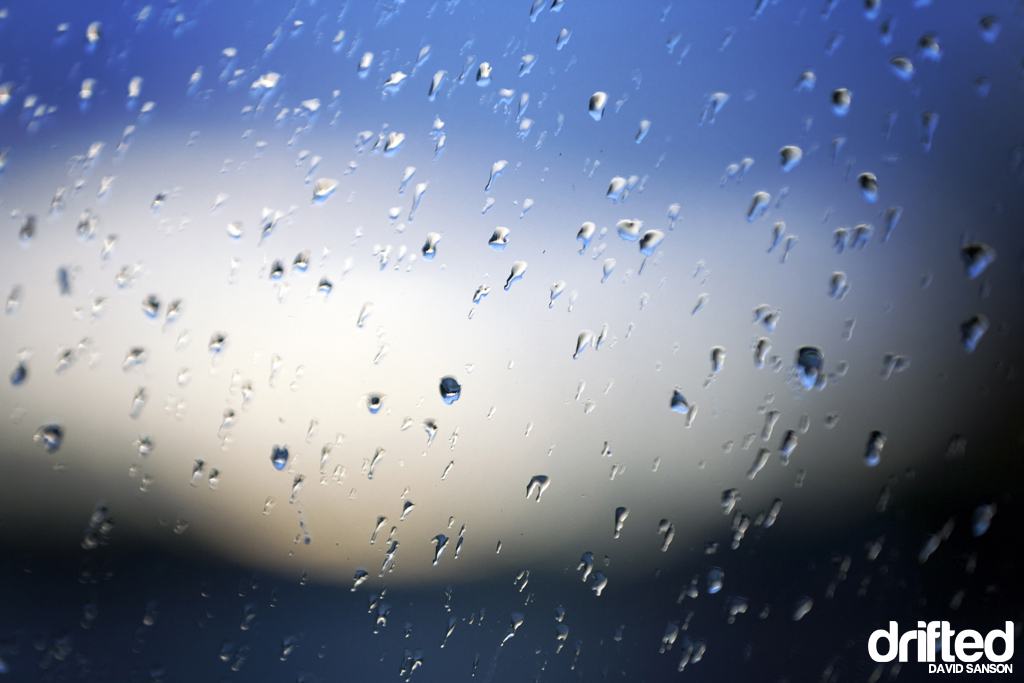 Thanks to Brendon White and the other D1 officials for inviting us and for organising another successful event.

I'm looking forward to the Mount Smart night round which is coming up soon. This crowd favourite round is a smaller circuit under lights with lots of wall tapping action. Stay tuned!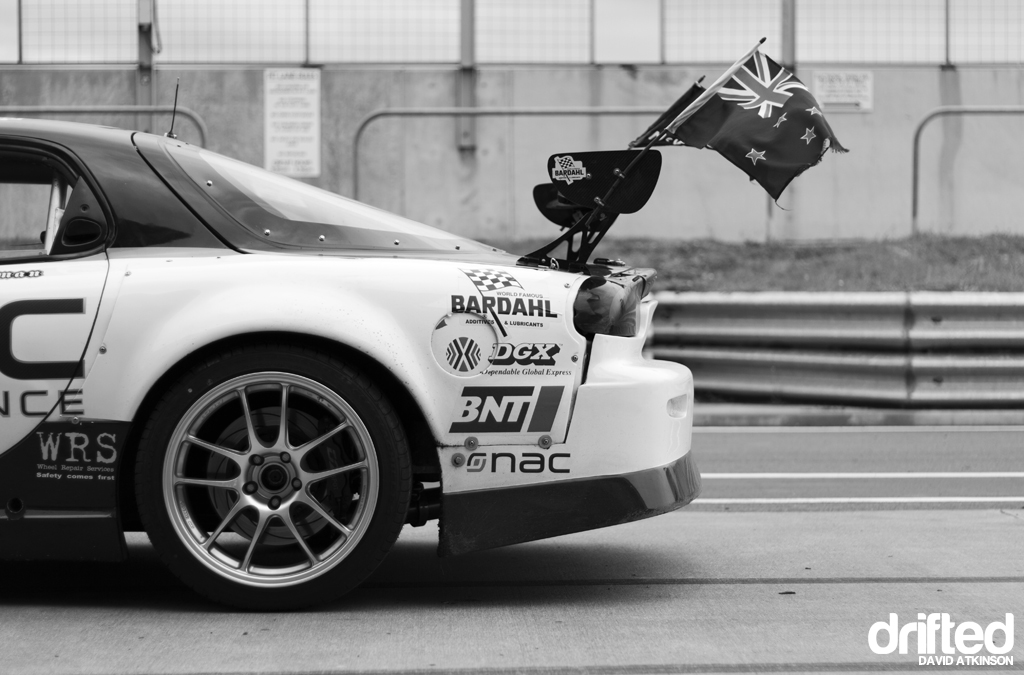 Words: David Atkinson
Photographs: David Atkinson & David Sanson