EVENT: D1NZ Round 3: Taupo
In true Kiwi summer fashion it decided to bucket down during Round 3 of the Cody's D1NZ National Drift Championship at Taupo. What was a sunny Friday practice day quickly turned into the heaviest rain and wind we've seen in a long time.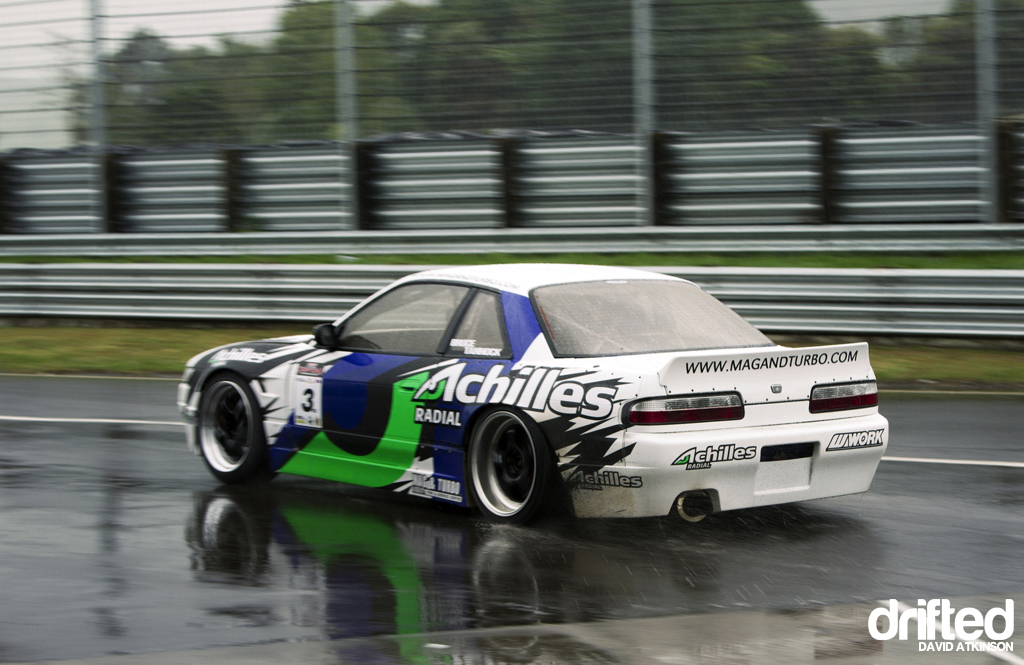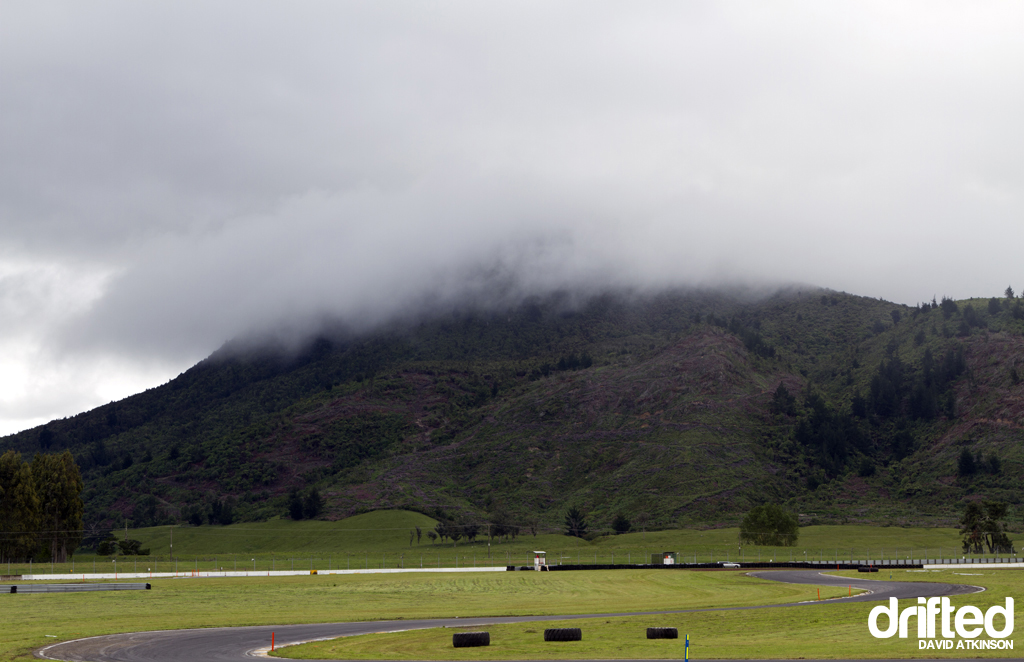 On top of the bad weather Day 1 dealt the drivers a series of mechanical issues across the field. This didn't seem to matter too much though because the competition was strong throughout the day with several battles being too close to call.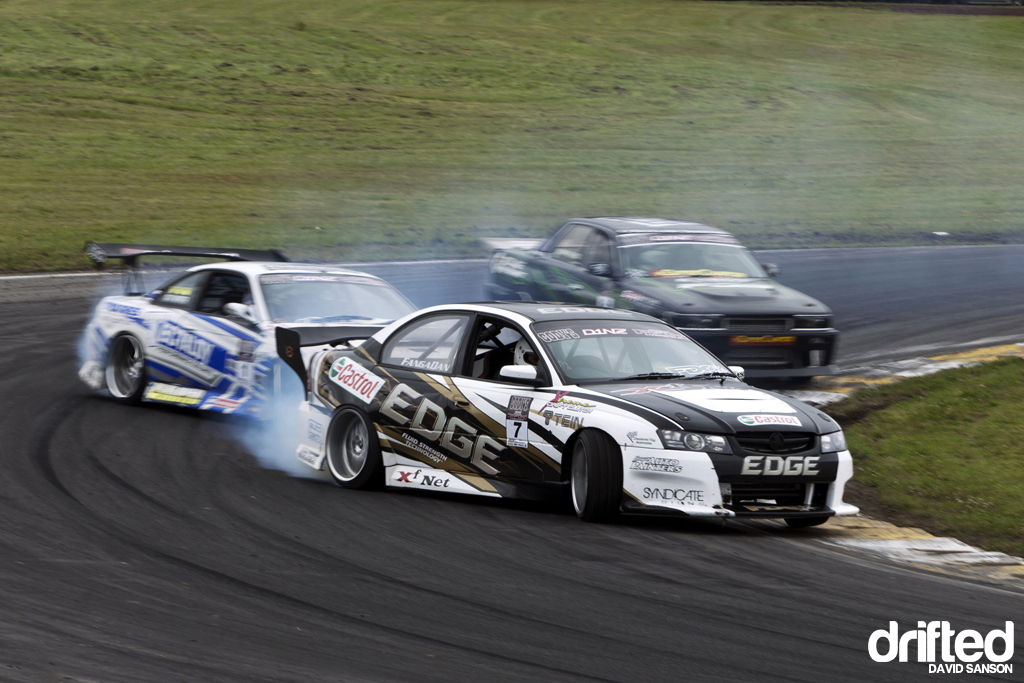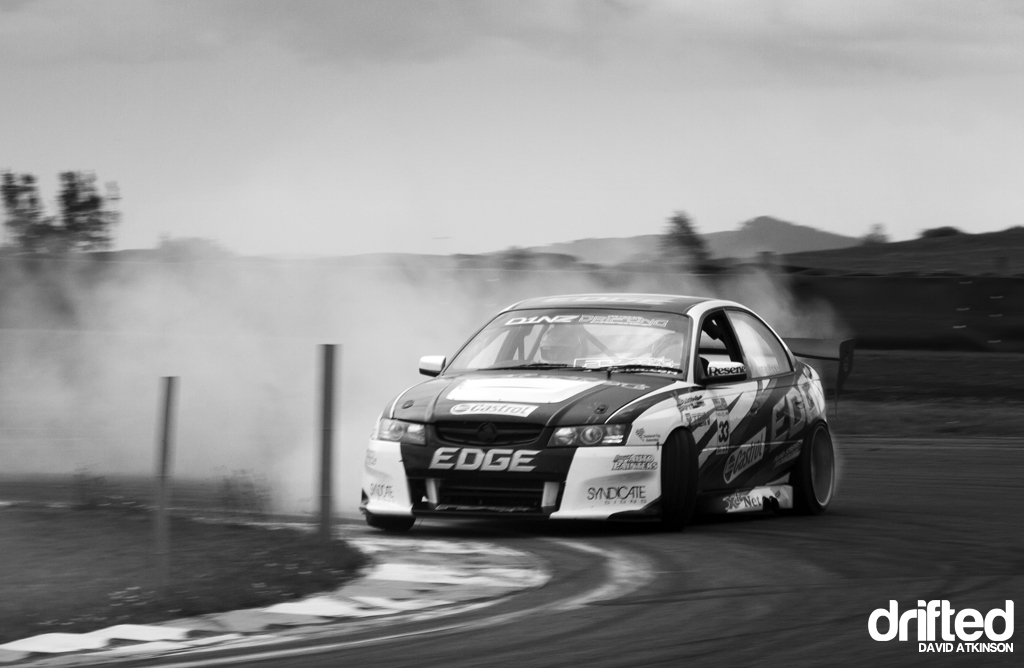 The reverse layout of the Taupo track hosted one of the longest judged sections in the season, so tire changes were more frequent.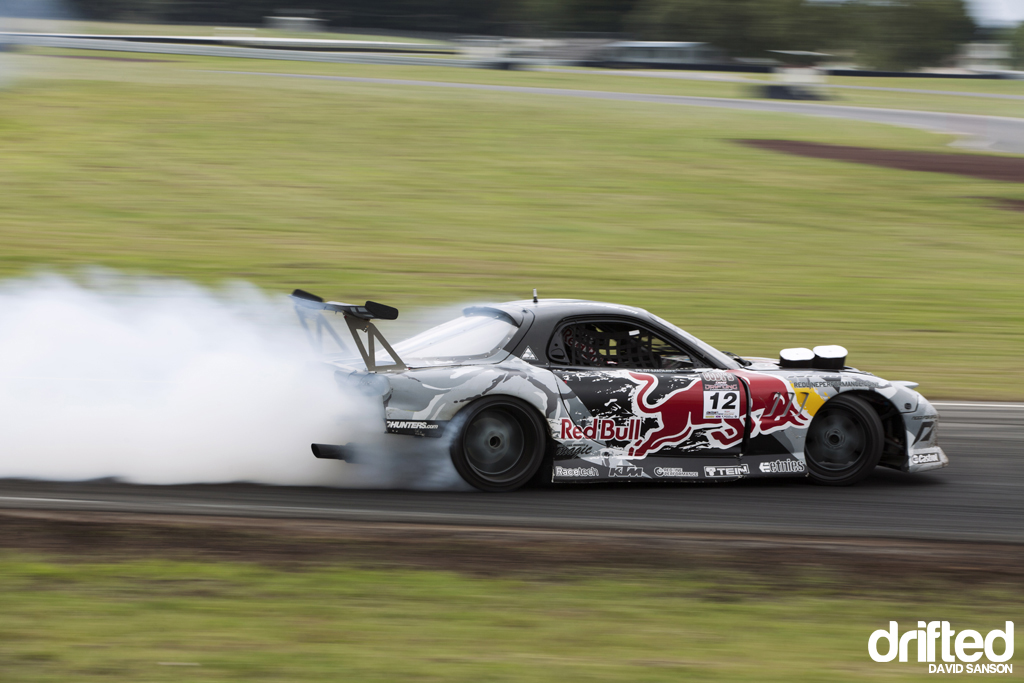 Even in the wet the drivers seemed to be enjoying the elevation changes and cambered hills of the track. Driver Mad Mike Whiddett powers through the rear section of the track above.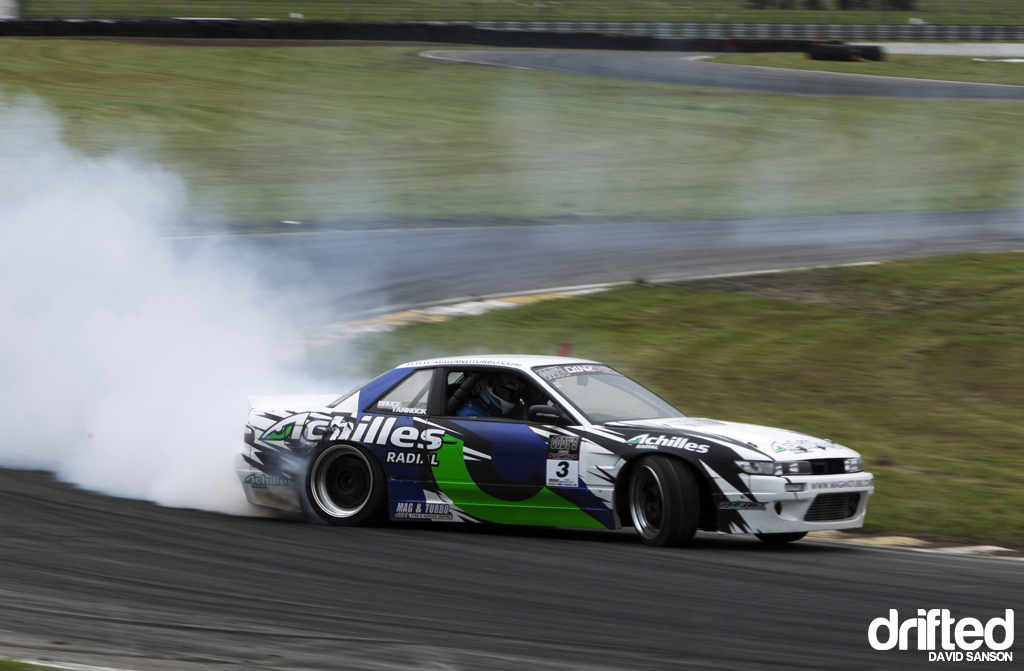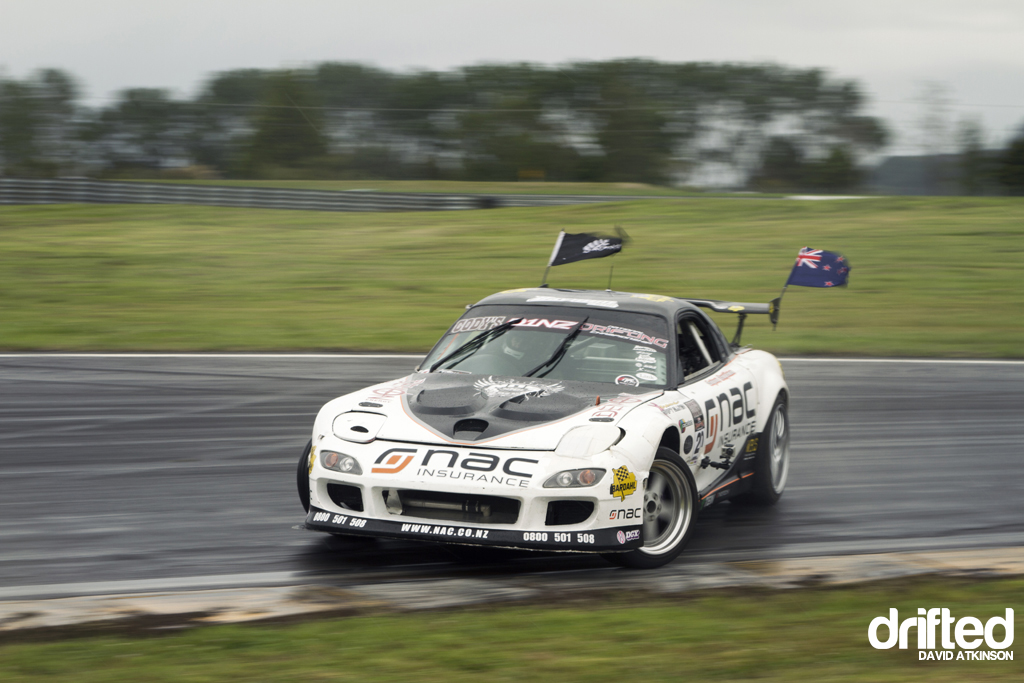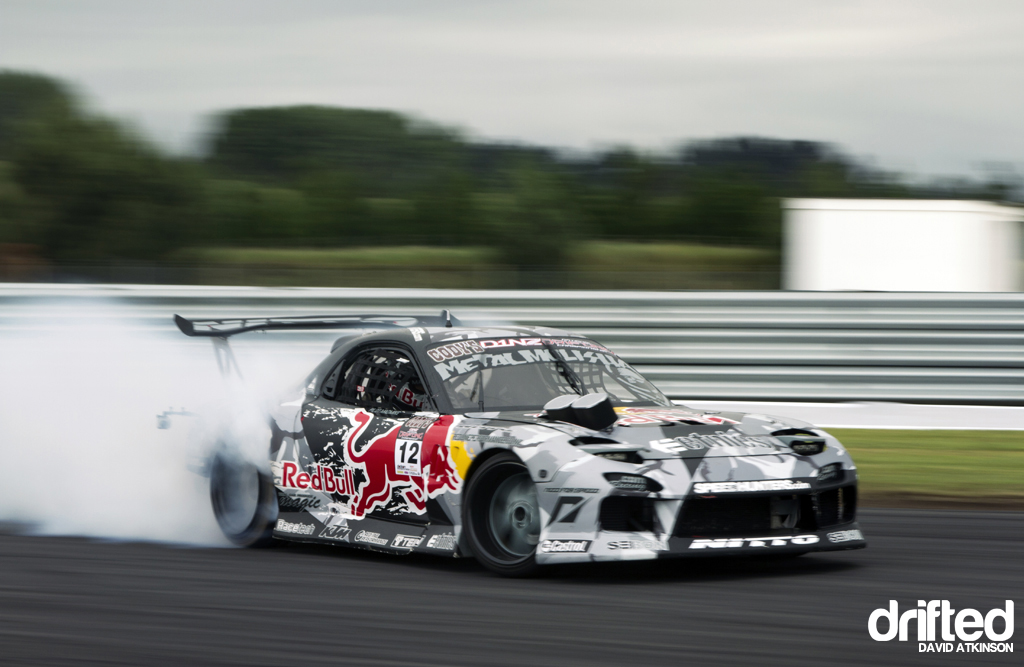 Top qualifiers included Daynom Templeman, Andrew Redward, Gaz Whiter, Mad Mike Whiddett, Bruce Tannock and Fanga Dan. The rain made an unfortunate return half way through qualifying sending many drivers spinning.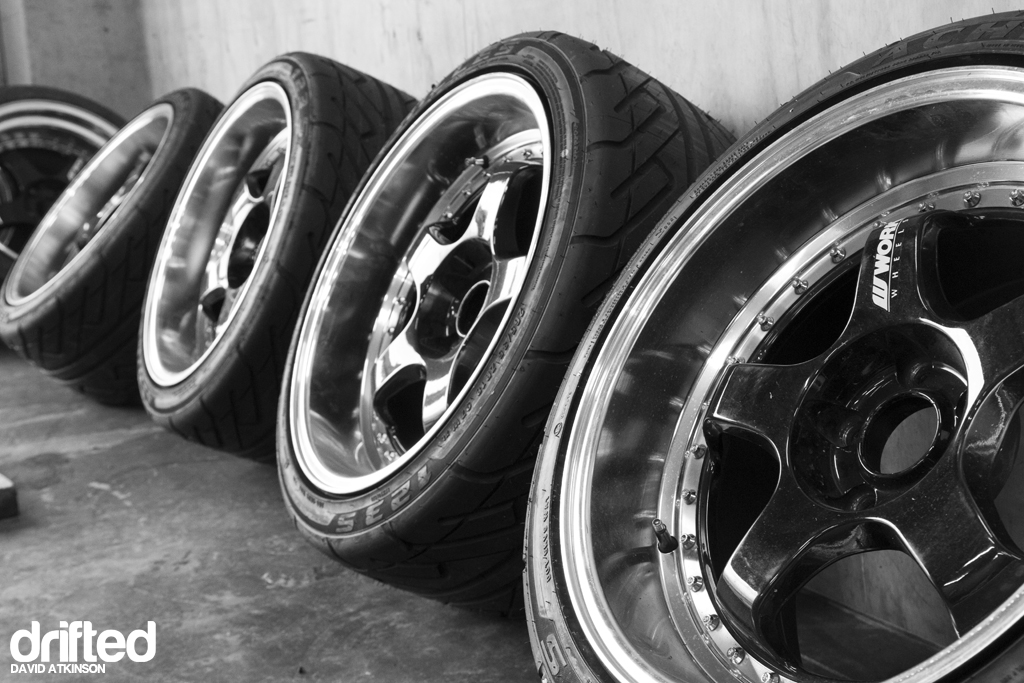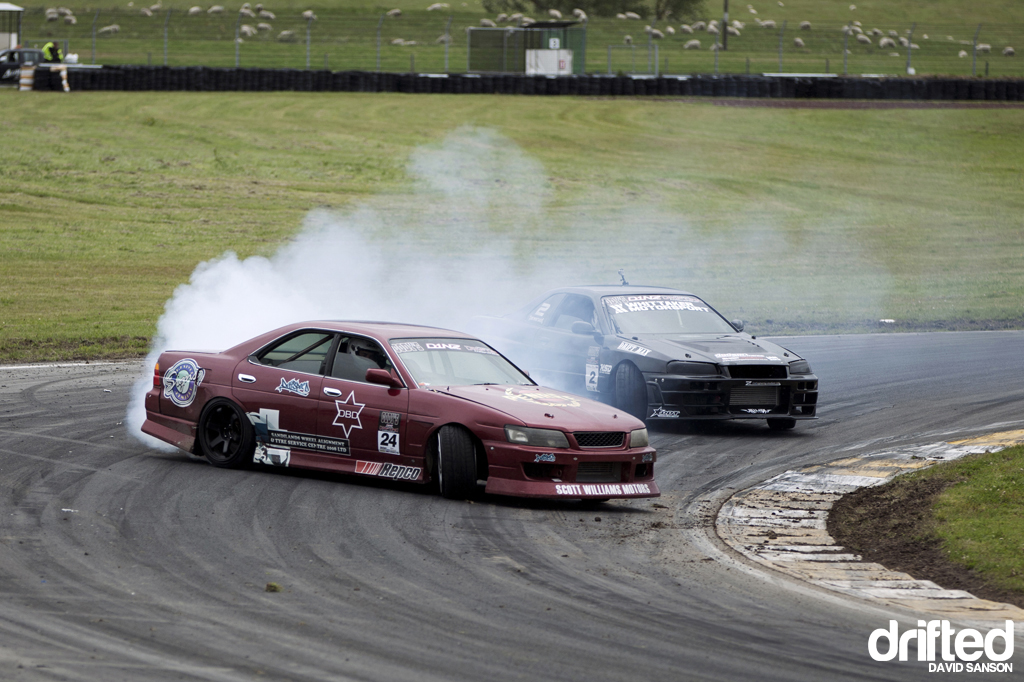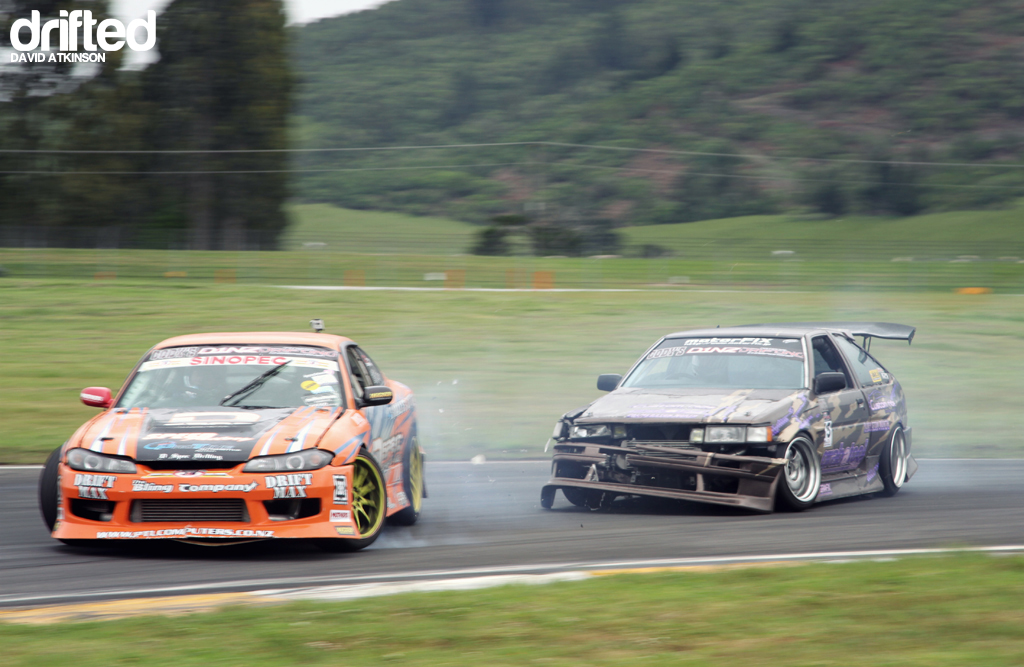 The top 32 battles saw some very close driving with a few hair raising moments. Hugo Maclean in the Grabatool AE86 got a bit too close to Sky Zhao's D-Spec S15 resulting in a broken radiator for Hugo.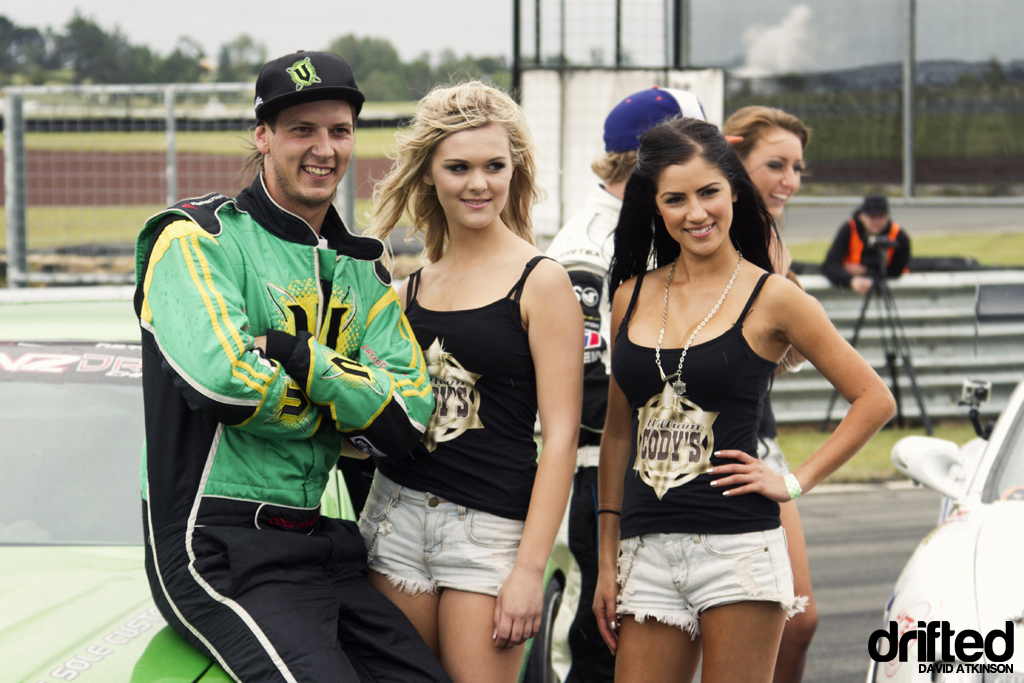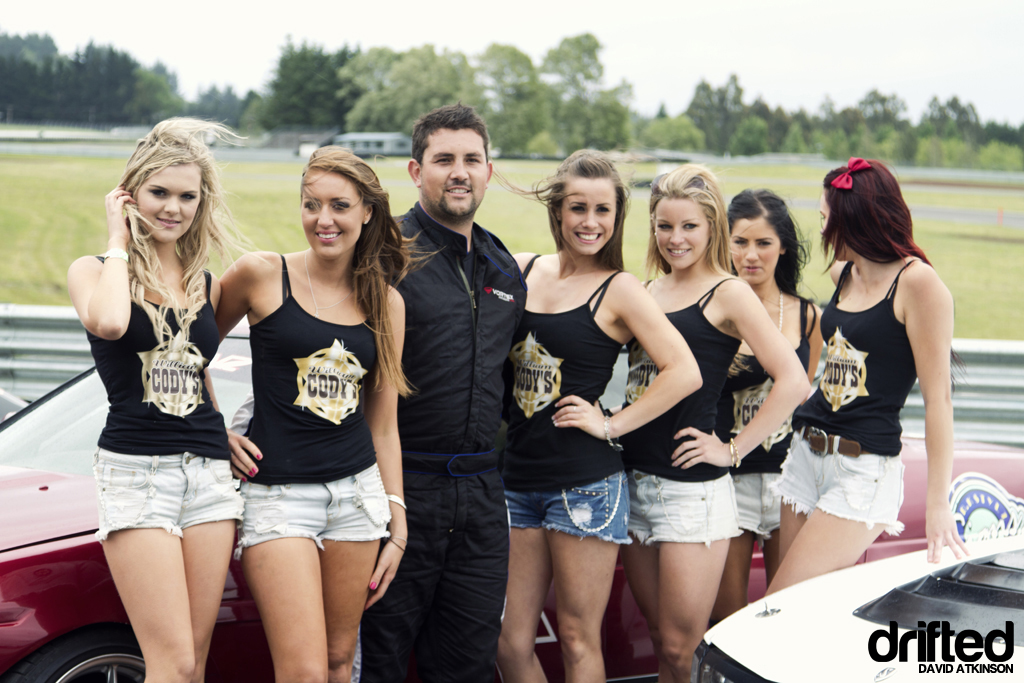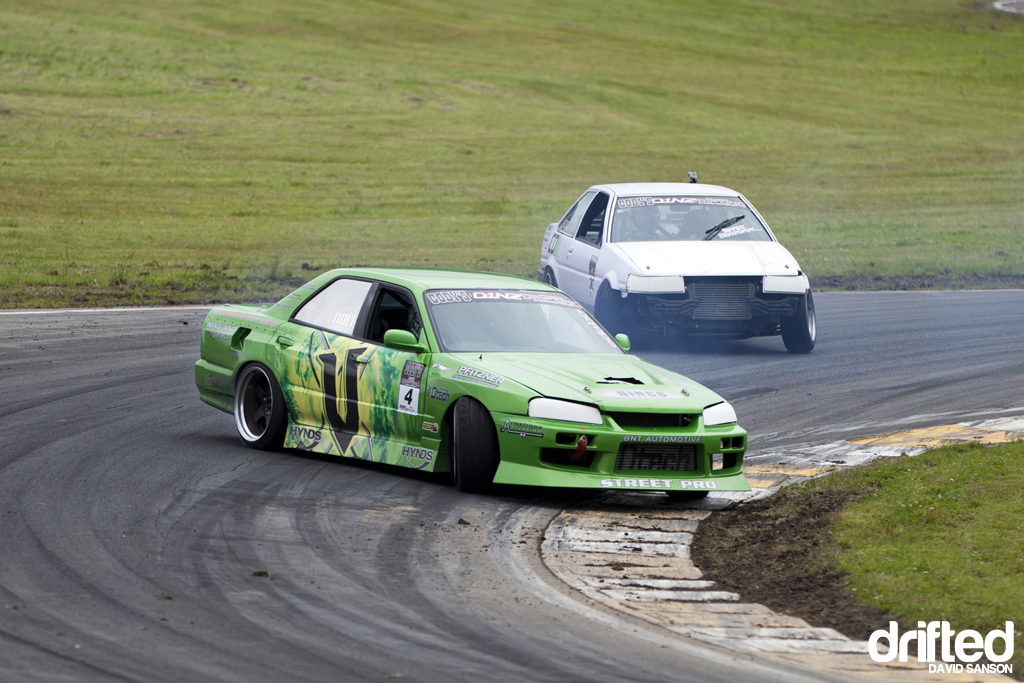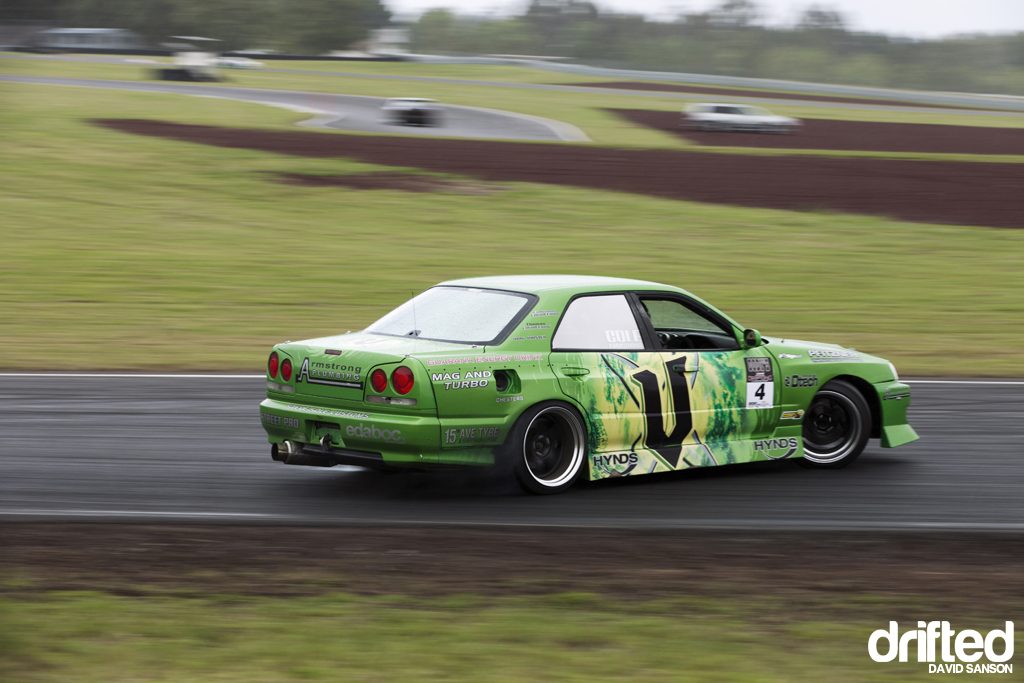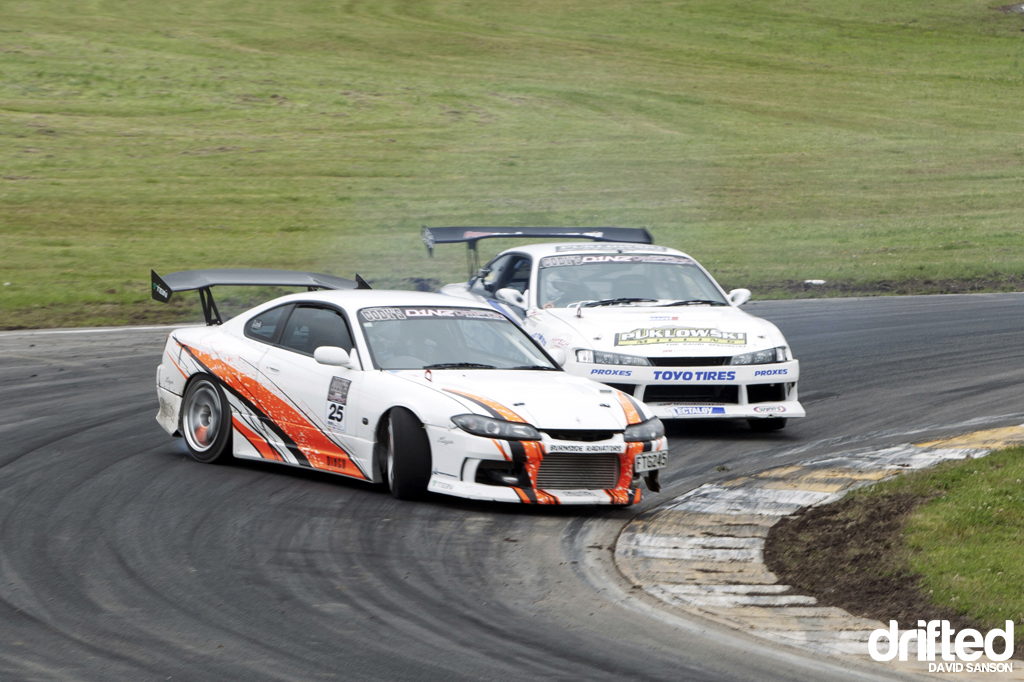 Onto the top 16 we went, seeing even more rain and battles that were decided by only 1 or 2 points. Jock Bennett beats Cole Armstrong in the V R34. Consistent driving from Daynom Templeman in the NAC RX7 put him through to the Top 8 after beating Carlos Walters. Another OMT round saw Gaz Whiter go through after winning against Mark Burling in his S15 Silvia.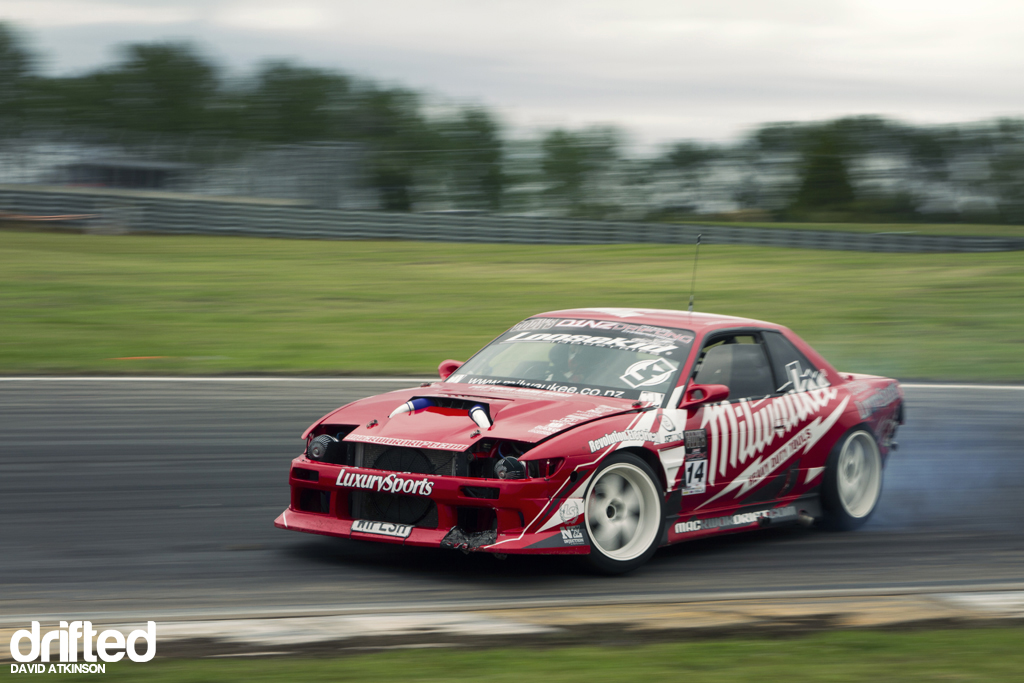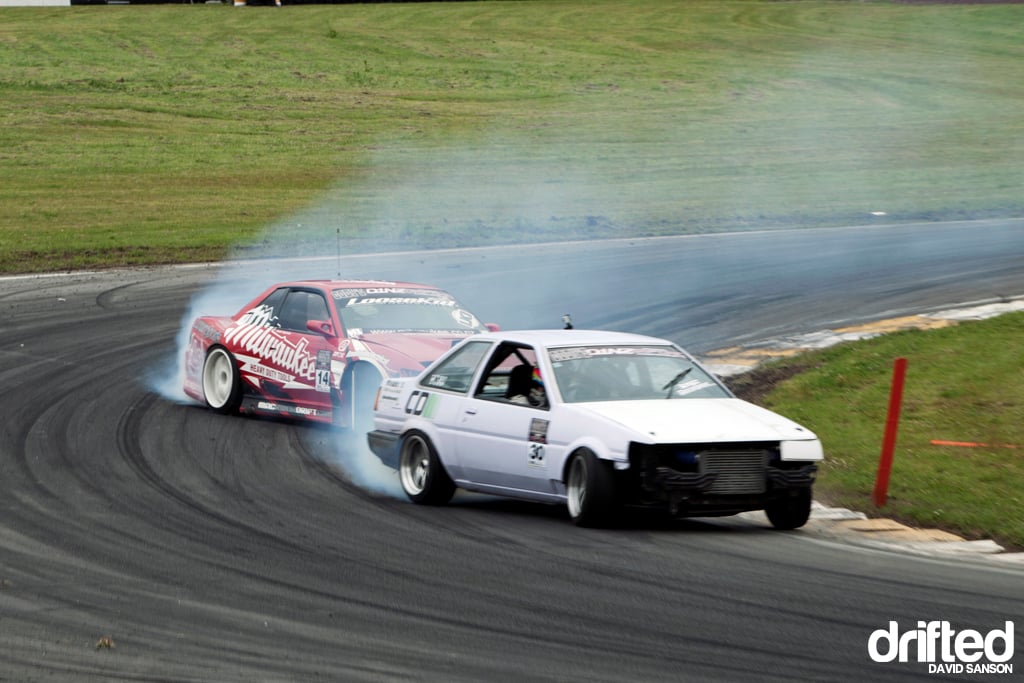 Reaching the top 8 battles was Mac Kwok in the Milwaukee S13 coming up against Jock Bennett in his AE85 Levin. Regardless of who won, this would be the best result for either driver so far and they were both showing great talent. Bennett moved through after the pair collided due to Kwok's car suffering gear issues.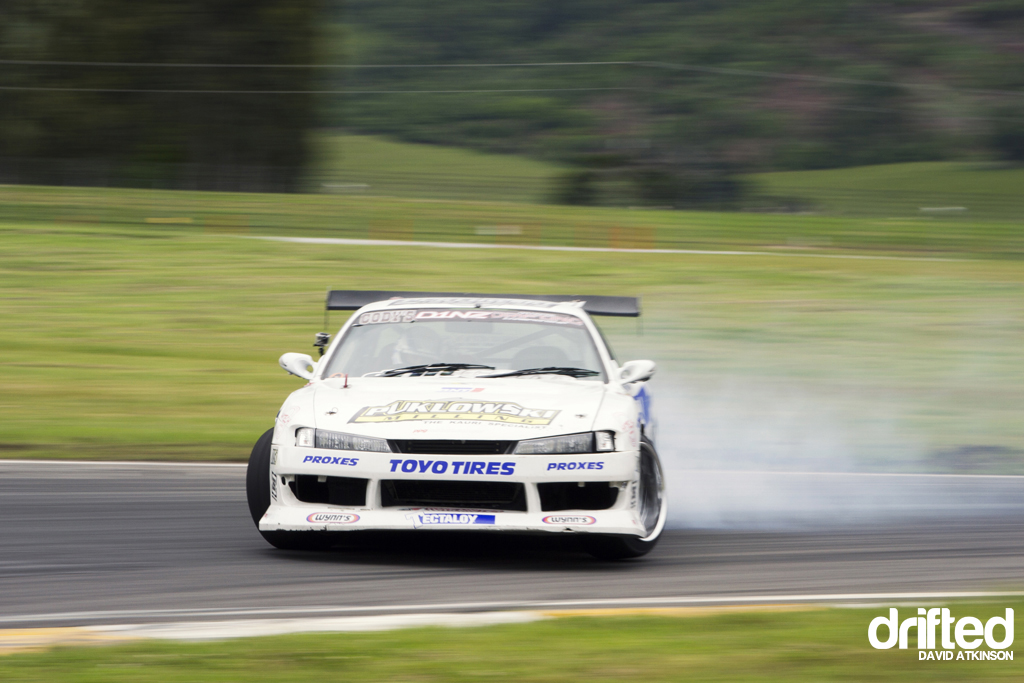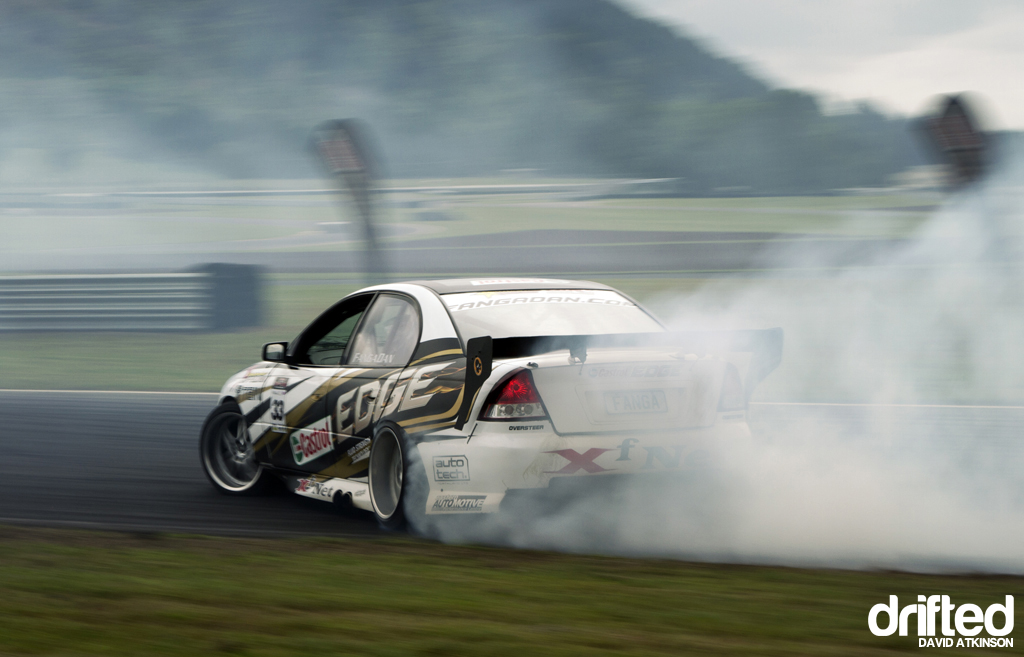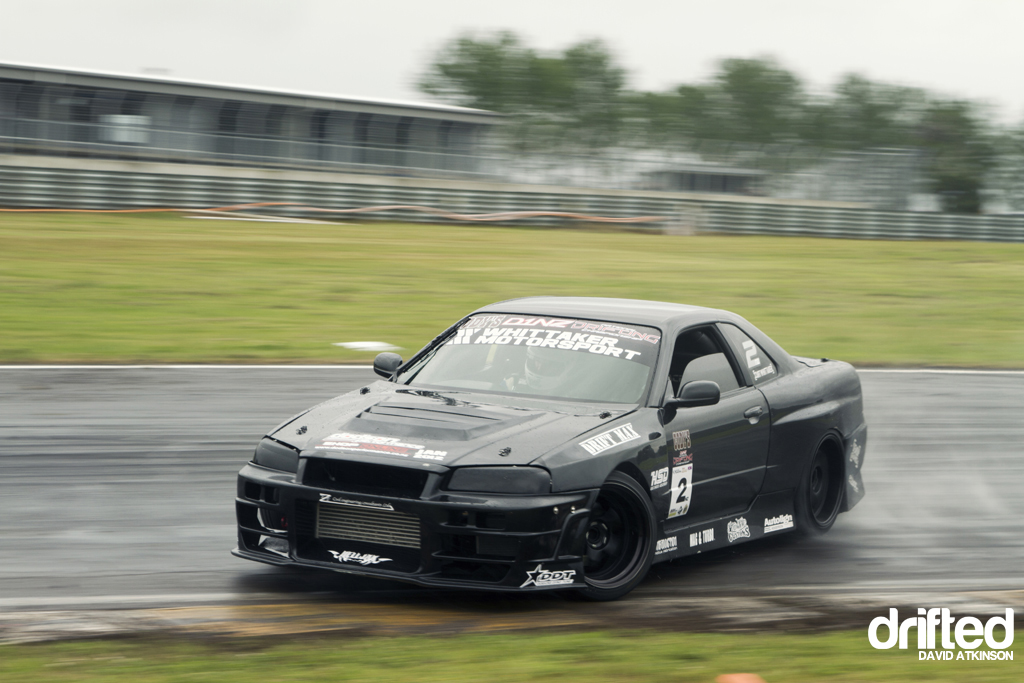 Gaz Whiter ascends to the top 4 after beating familiar and friendly rival Fanga Dan Woolhouse. Round 2 winner Curt Whittaker falls victim to Daynom Templeman.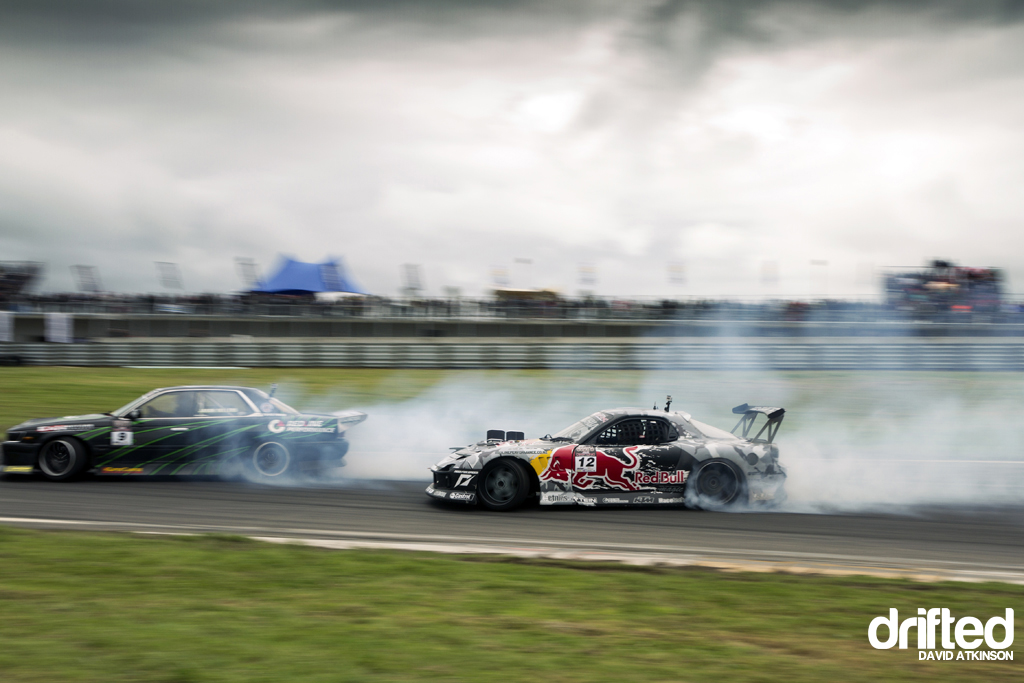 The other top 8 battle was Mad Mike Whiddett versus Jason Sellers in Redline Performance Laurel. This was perhaps one of the best battles of the day with a ridiculously close chase run from Mad Mike. Some skilled driving from Jason Sellers put him through to the top 4.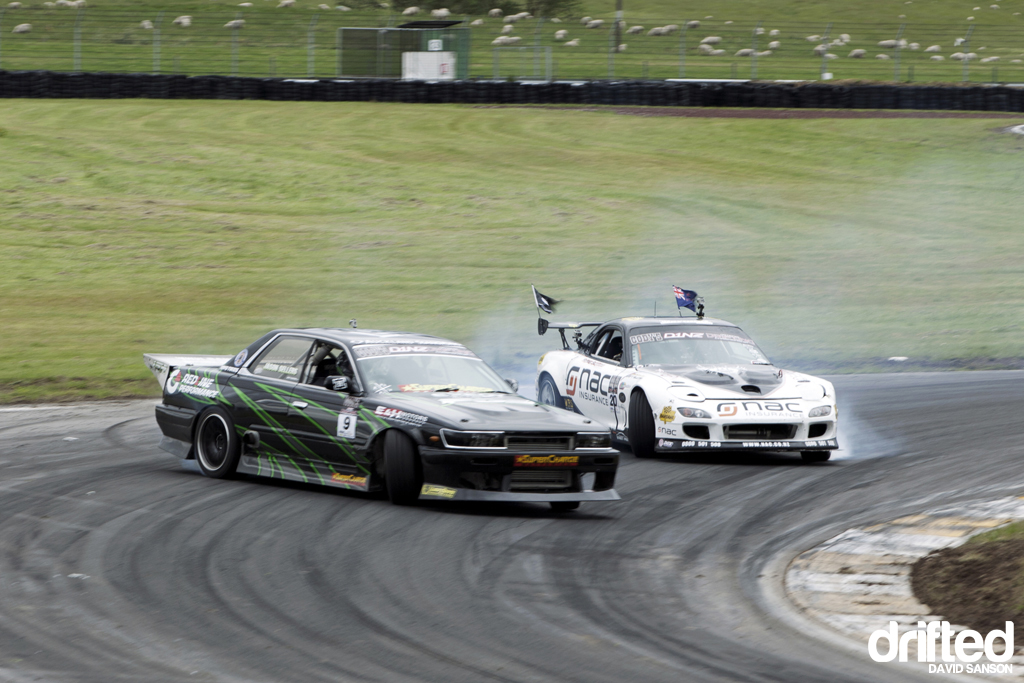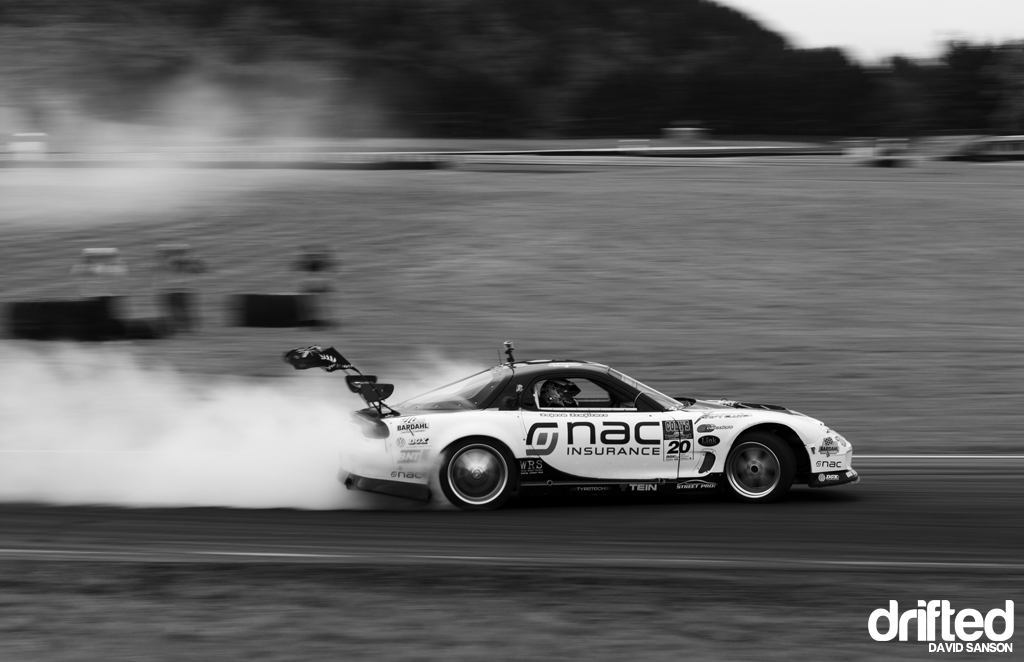 By now everyone had well and truly had enough of the rain and I had a newfound appreciation for the weather sealing on my DSLR. The weather was no problem for Daynom Templeman though, winning out over Jason Sellers.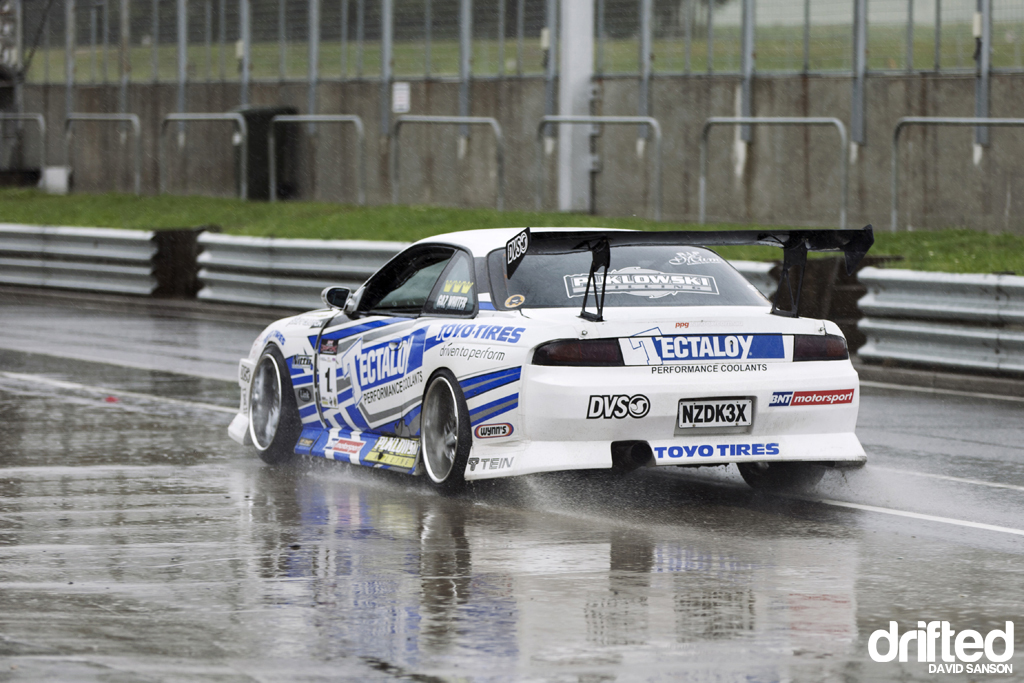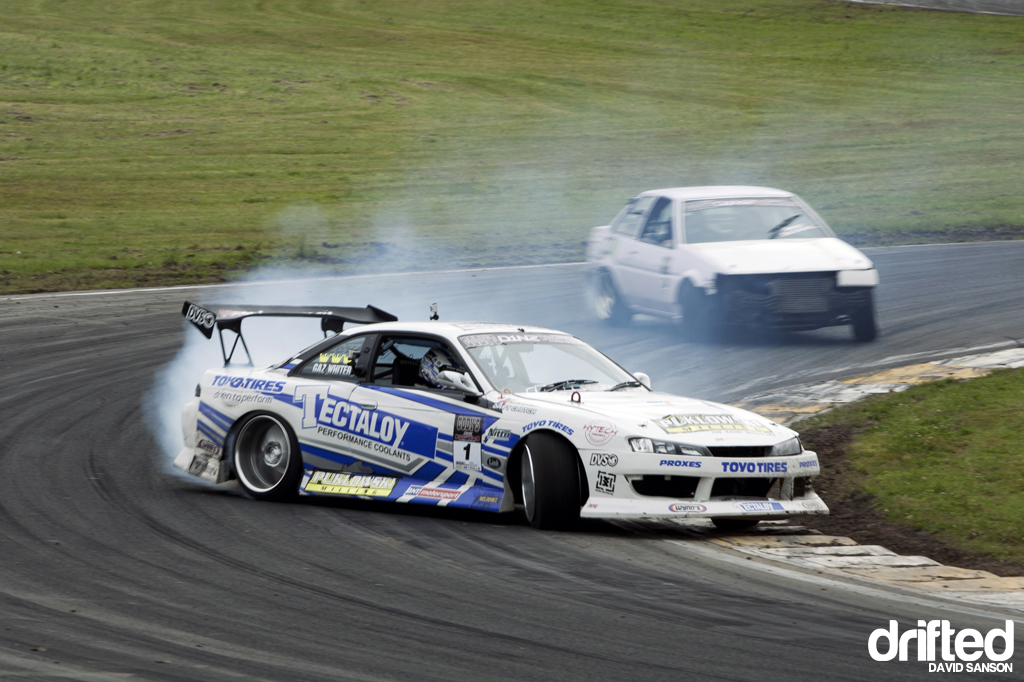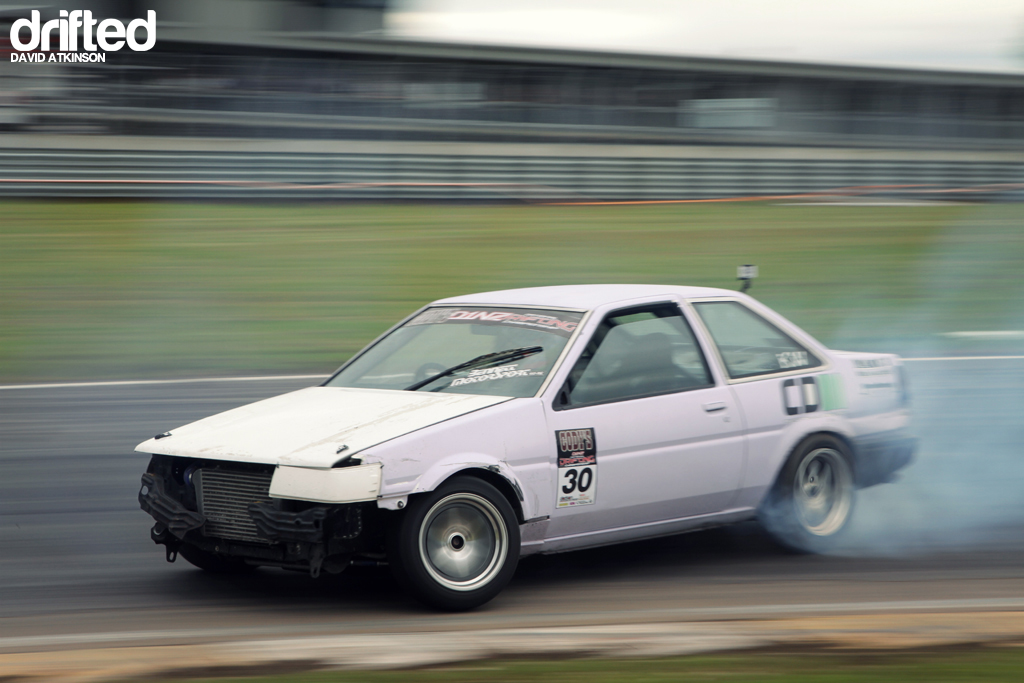 Gaz Whiter battles Jock Bennett going OMT until the win is given to Gaz in his Tectaloy S14. Bennett was then competing for 3rd/4th place with Jason Sellers who spun giving Bennett the win.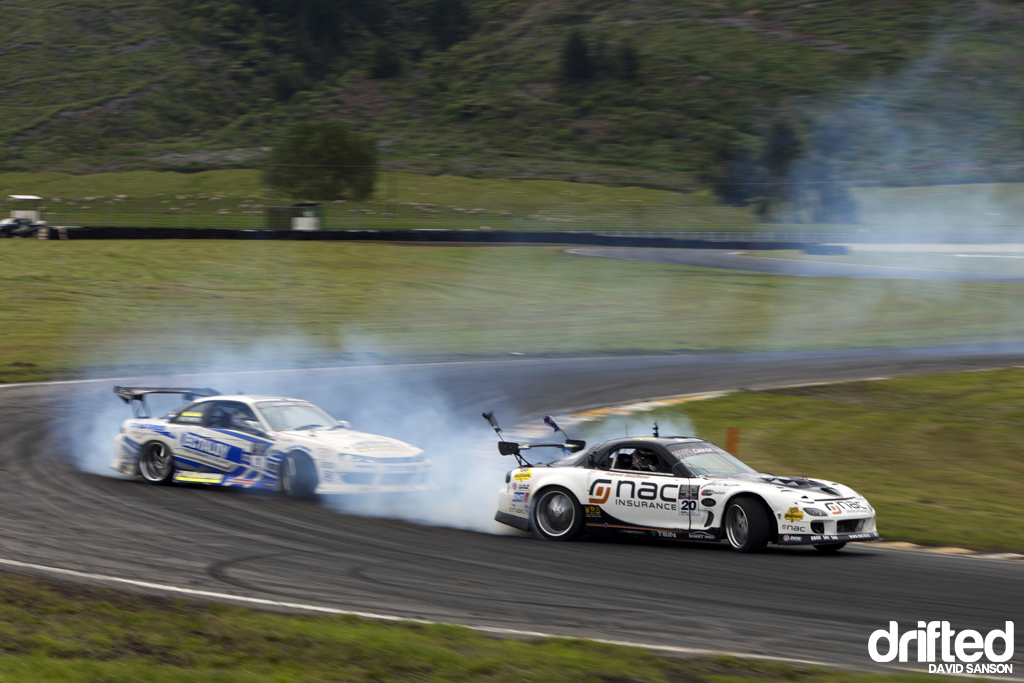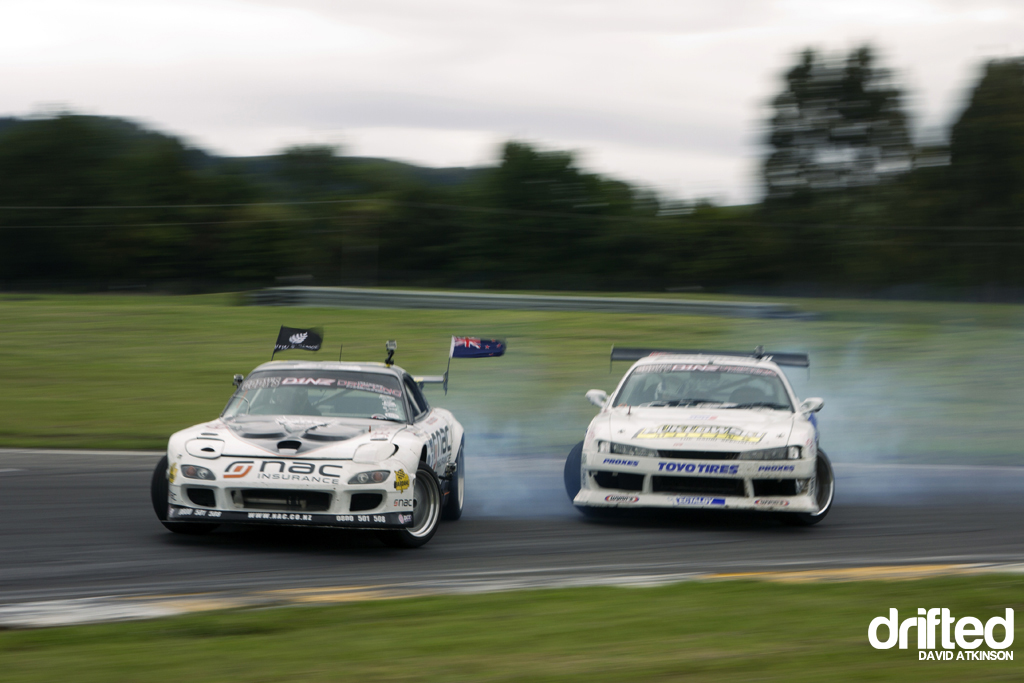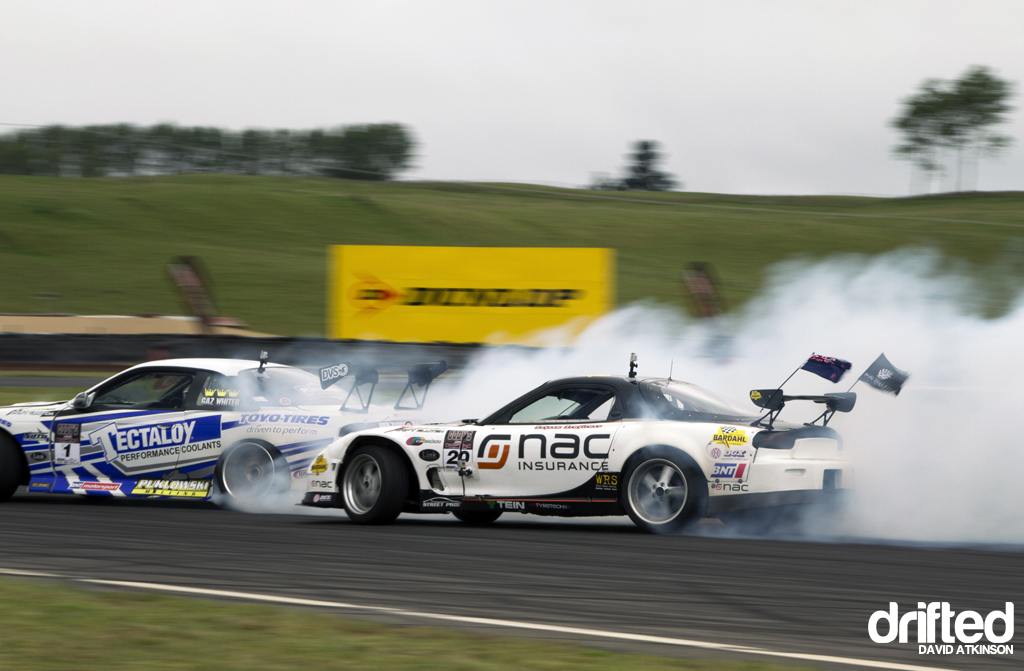 After a long day the final battle began with Gaz Whiter and Daynom Templeman both getting great speed and angle through the clipping points. The chase run was even closer and Templeman was right on Whiter's door.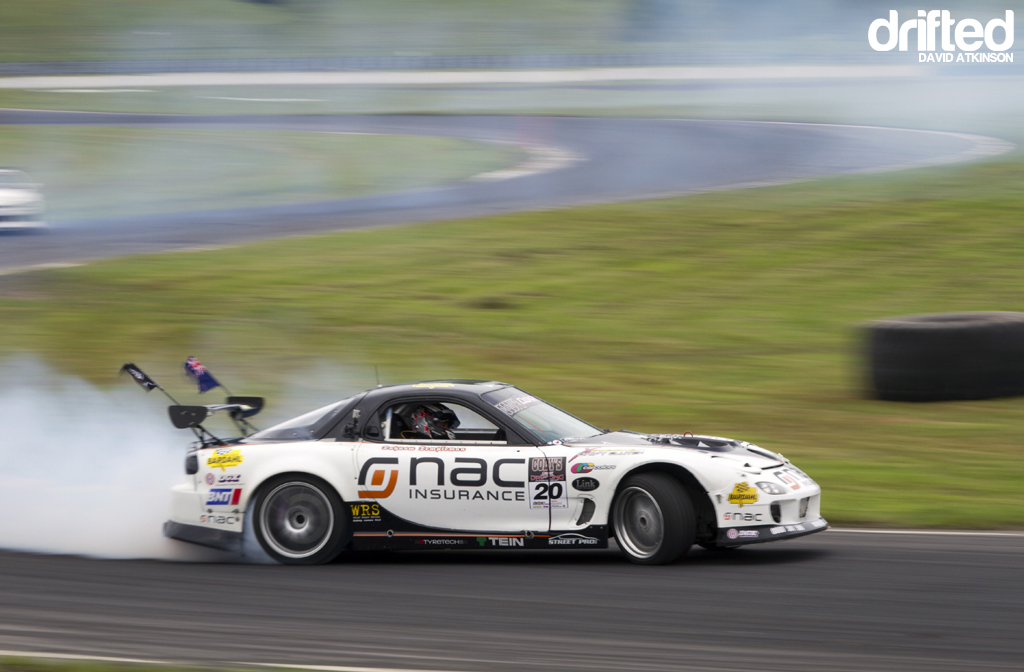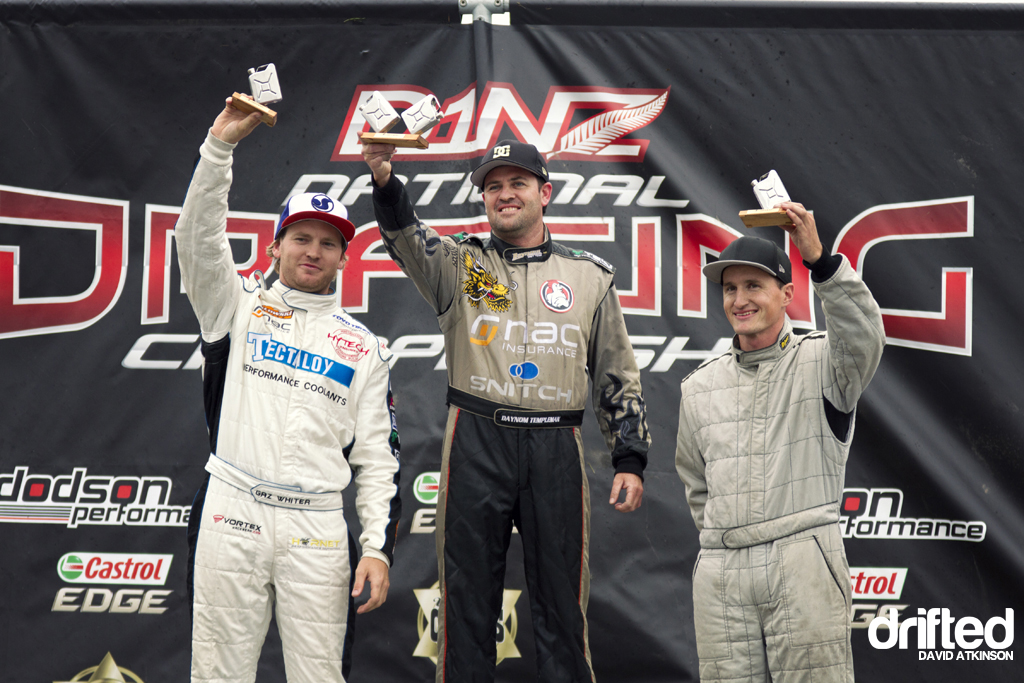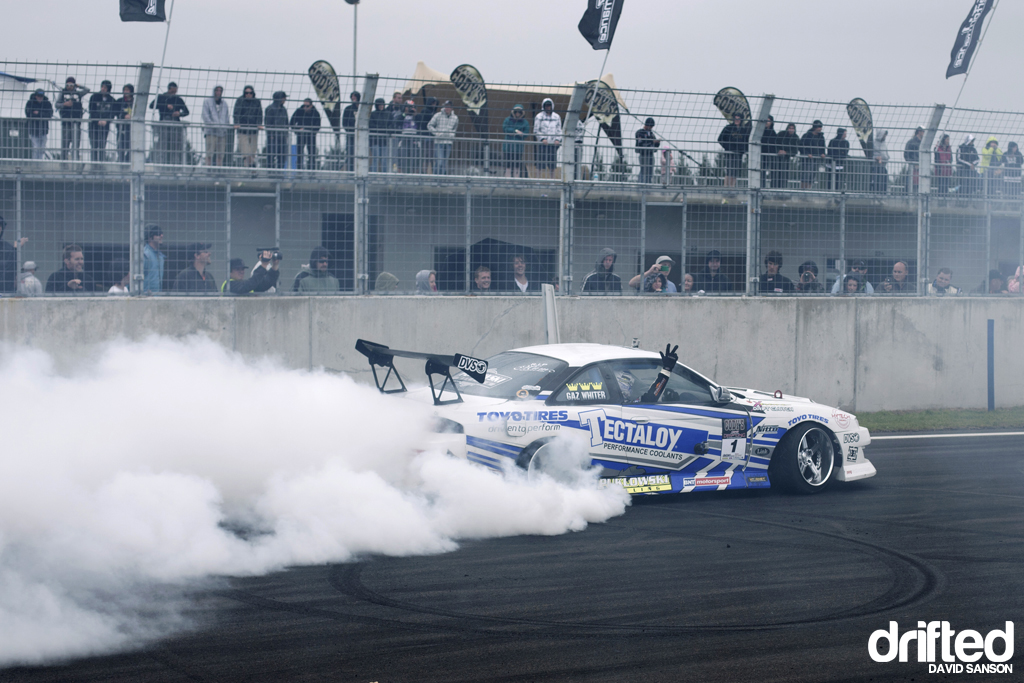 After the judges deliberation the round win went to Daynom Templeman in his NAC Mazda RX7. 2nd place was Gaz Whiter and in 3rd place was Jock Bennett.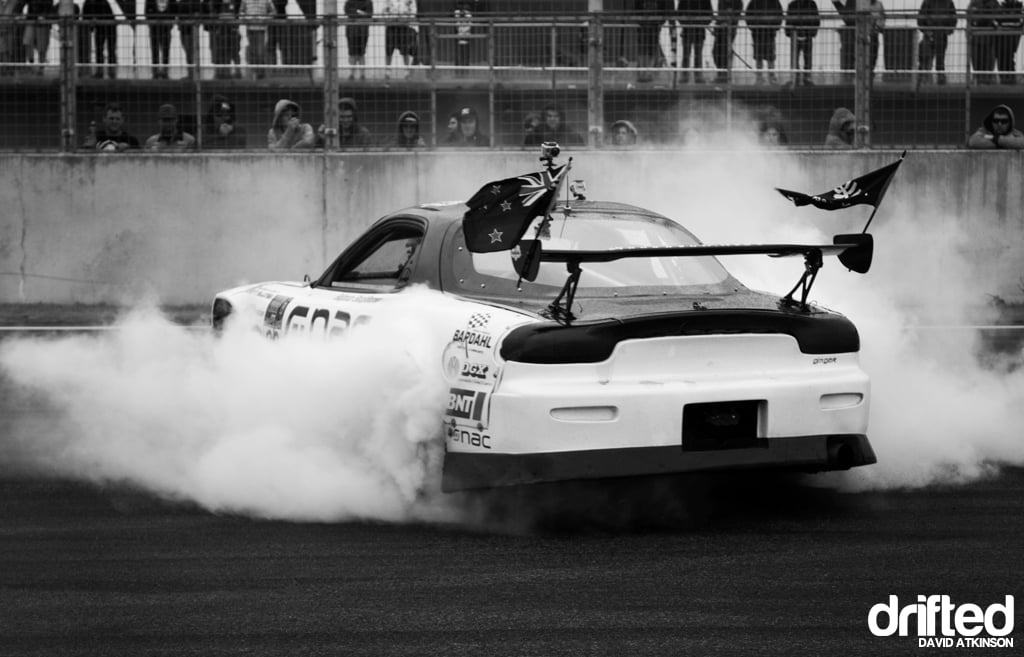 Templeman drove like a machine all day and didn't seem to mind the wet weather. His team grabs their first D1NZ round win and the $5000 prize. After an unpredictable round here's what the current season table looks like:
Cole Armstrong 235
Mike Whiddett 234
Gaz Whiter 229
Curt Whittaker 226
Daniel Woolhouse 218
Darren Benjamin 210
Daynom Templeman 199.5
Andrew Redward 183
Mark Burling 166
Sky Zhao 165.5
Steve Sole 152
Brad Lauder 151.5
Mac Kwok 149
Bruce Tannock 141
Jason Sellers 127.5
Nico Reid 121
Dimitri Amos 109.5
Jock Bennett 107
Matt Jackson 104.5
Dave Steedman 104.5
Robee Nelson 104.5
Chris Trundle 94.5
Carlos Walters 79.5
Randal Luipihi 79
Drew Donovan 48.5
Will Cook 48.5
Shane Rutland 24.5
Gary Tenana 24.5
Brandon Rogerson 12
Stay tuned for another behind the scenes look coming up soon!
Words: David Atkinson
Photos: David Atkinson & David Sanson