FEATURE: 2011 in Pictures: Damien O'Connor
It's hard to believe I've securely put my first year of blogging behind me with Drifted, I've tried to include as many images as possible from the year which perhaps I didn't necessarily publish in my blogs and features, so I hope you enjoy.
This time last year the camera bag was dusted off when I visited an old friend to actually snap some shots of the awsome four wheel drive vehicle you see above, I think we'll let this one slide as the eagle eyed viewers among you will surely have noted that Cruise Power S15 Silvia neatly parked to the right.
We captured two completely unique S15's for you in 2011 owned by brothers, this was the first of the Kane family double, and we were lucky enough to find this redundant sawmill to capture this amazing example, even some time after it's import to Ireland from Brian Moore of MadCap Imports .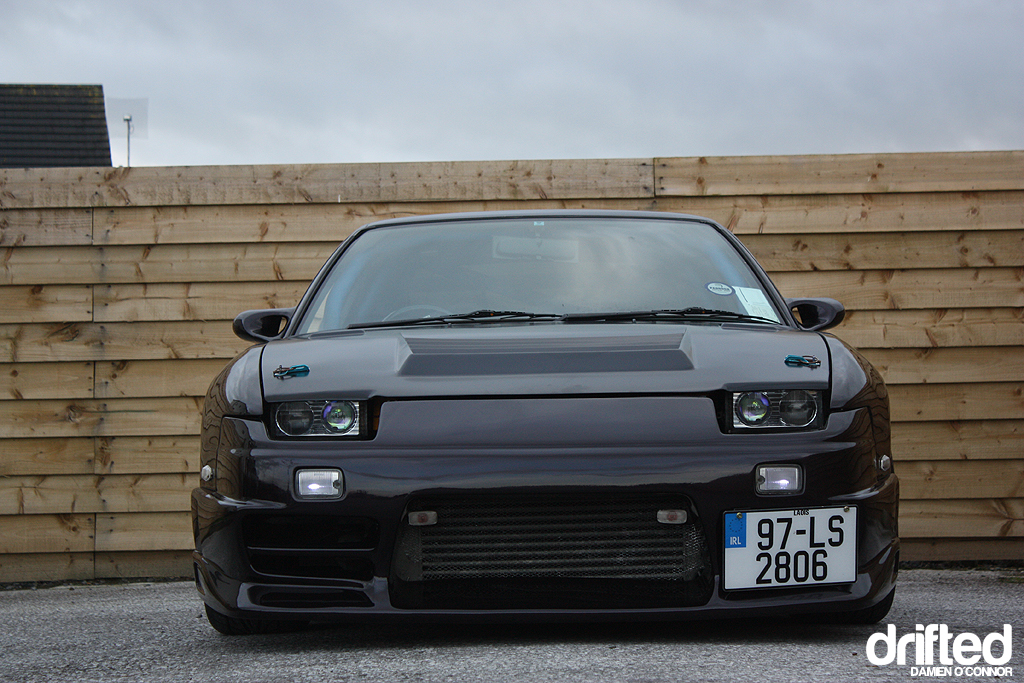 Winter had gone, drift season was among us and my own newly acquired motor was fresh out of the paint shop, my RPS13 which has since moved on to a new home, how I do miss the constant pothole dodging, bumper scraping and general clunking of a two-way in the morning, yeah right ! Wow I'm seriously getting old.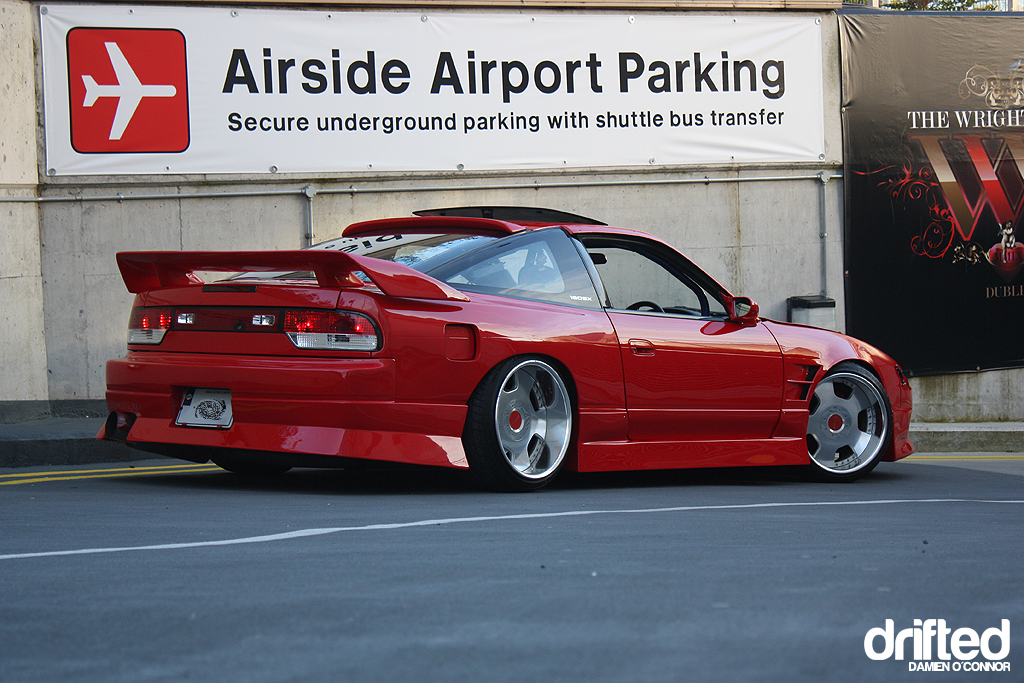 Just before the drift season kicked off, we had a chance to catch up with Keith Weldon in this really slick 180sx. Keith applied all of the 79 billion layers* of fresh paint by himself, good work Keith! (*approximate)
Prodrift Series Rd 1 came around and Christy Carpenter set the standard early on home soil in Ennis Co.Clare in his newly Yokohama sponsored 1JZ powered S15 Nissan Silvia.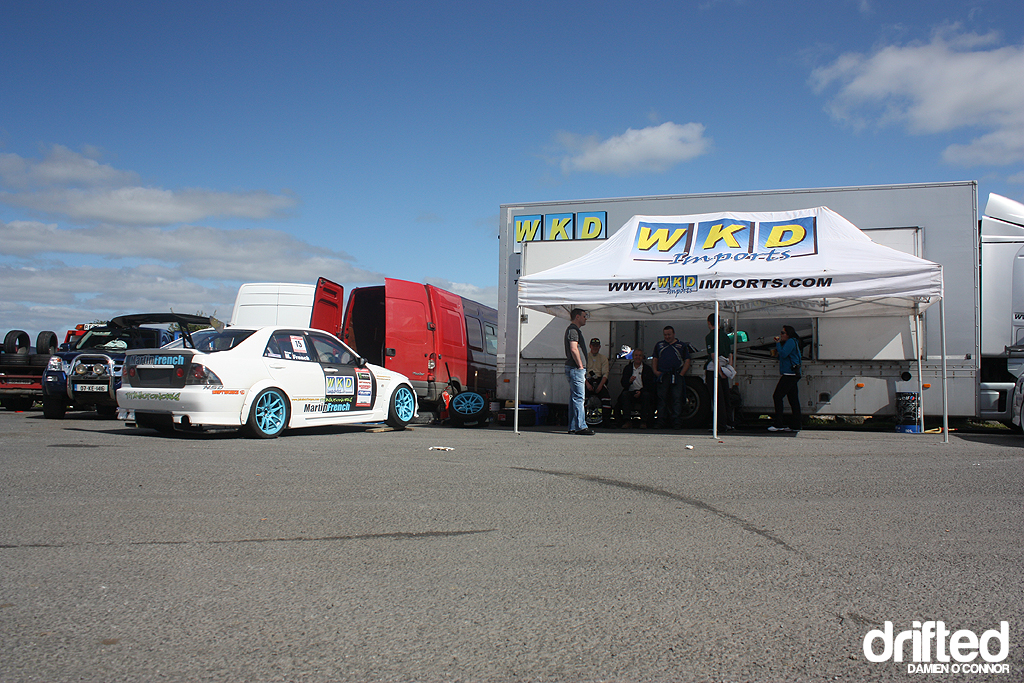 It was great to see some sun greeting us for the opening event of the year, we'll take what we can get here on the Emerald Isle, it's even all the better with some old faces to enjoy it with.
Fan favourite Georgie Tracey was back to show the Prodrift girls exactly how its done, less is more is what we always say 😉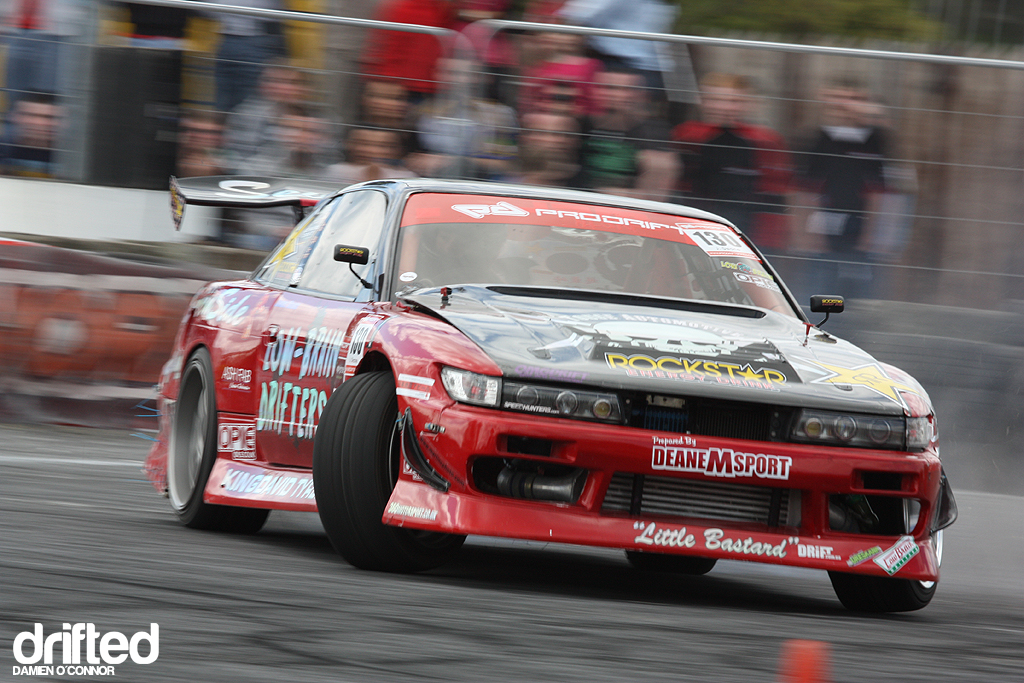 We also got our first glimpse of James Deane driving the Low Brain Drifters S13 Nissan Silvia.
We just about managed to find some time before Prodrift Rd 2 in Fermoy to catch some shots of Rick Weldon's sleek RX7, Rick is the more obsessive brother of Keith Weldon who's 180sx is pictured above.
We roll on to the site of Fermoy Co.Cork  for the second round of Prodrift's 2011 championship only to be greeted by this super clean AE86 Trueno.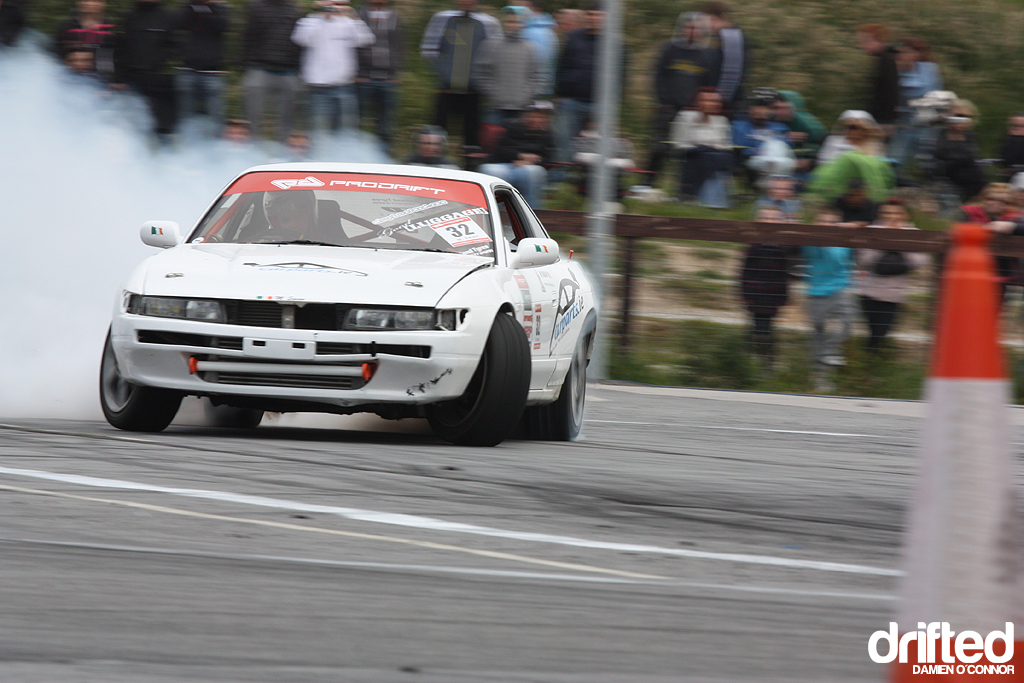 Michael Swan had ditched he glossy painted bodykit and flash rims and was back sporting an OEM looking S13 which he was obviously more comfortable in as we saw him show signs of the form which had recently catapulted the Co.Kildare based driver to the Pro Class division.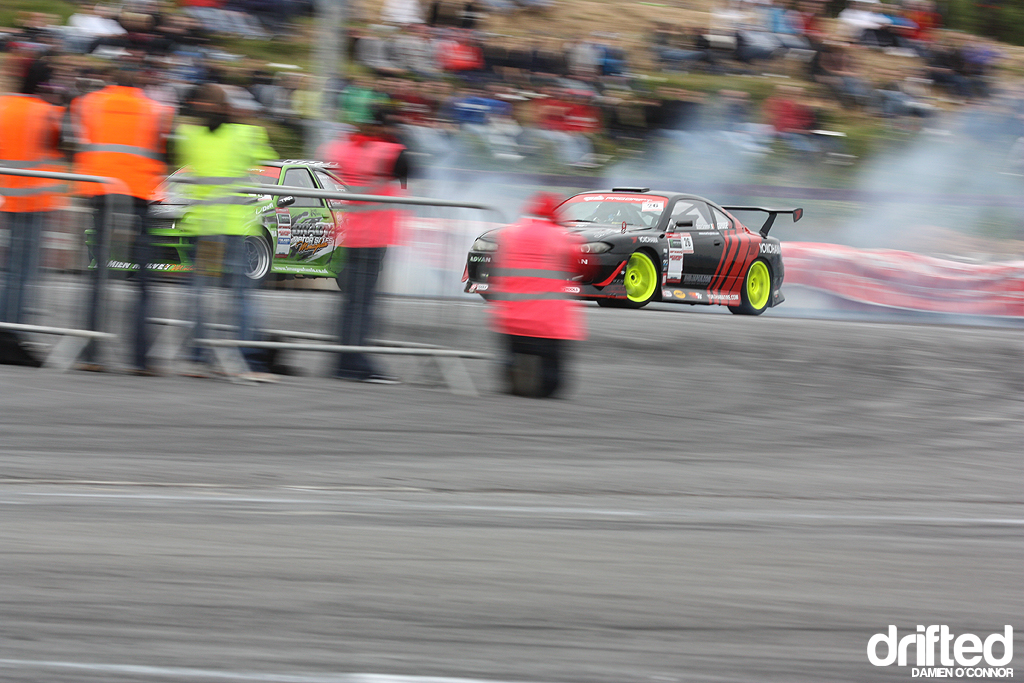 As odd as it may sound, as a photographer you can actually feel like your missing alot of the drifting at these events, your constantly beaming down the lens waiting for the car to come into your frame, well in my case then I immediately try ditch the out the blurry shots (of which are a lot) to avoid a massive build up at the end of the day. Usually when I peak my head back up the battle is finished, on this occasion I took up a position further outfield than my colleagues to view a couple of battles, but I couldn't  help picking up the camera for a shot of Chris Brady battling Christy Carpenter behind a blur of other photographers on this occasion.
The rounds are now coming at us thick and fast, it took us until Round 3 of Prodrift to see a virtually unknown Aloe Farrell enter at some awesome angles, certainly an individual we'll be keeping a close eye on in 2012.
Team WKD boss Wesley Keating was confident his car was reliable, with this confidence Wesley performed consistently to go on and win the Non Seeded Pro Championship in 2011, a huge result for the team who have now picked up the same accolade with separate drivers for two years running, can Team WKD make it three in a row for 2012 ?
If the Punchestown venue in Co.Kildare has thought us anything, it has thought us that clipping cones will be committed to 110% !!!
Having missed Prodrift's Round 4 in Mondello Park in Mid-July, we had an opportunity to shoot the second of our unique S15's owned by Mark and Paul Kane. This Kazama built special an ex-Import of WKD Imports.
When I heard a Adrian Walsh was building an AE86 Booted Levin for the track , I knew I was in for a treat, having previously done a photoshoot on a charged red Corolla for Adrian in previous times, the same one that flourished the banner of this site for several months. Adrian certainly did not disappoint, in fact this shoot gave me one of my favourite shots of 2011.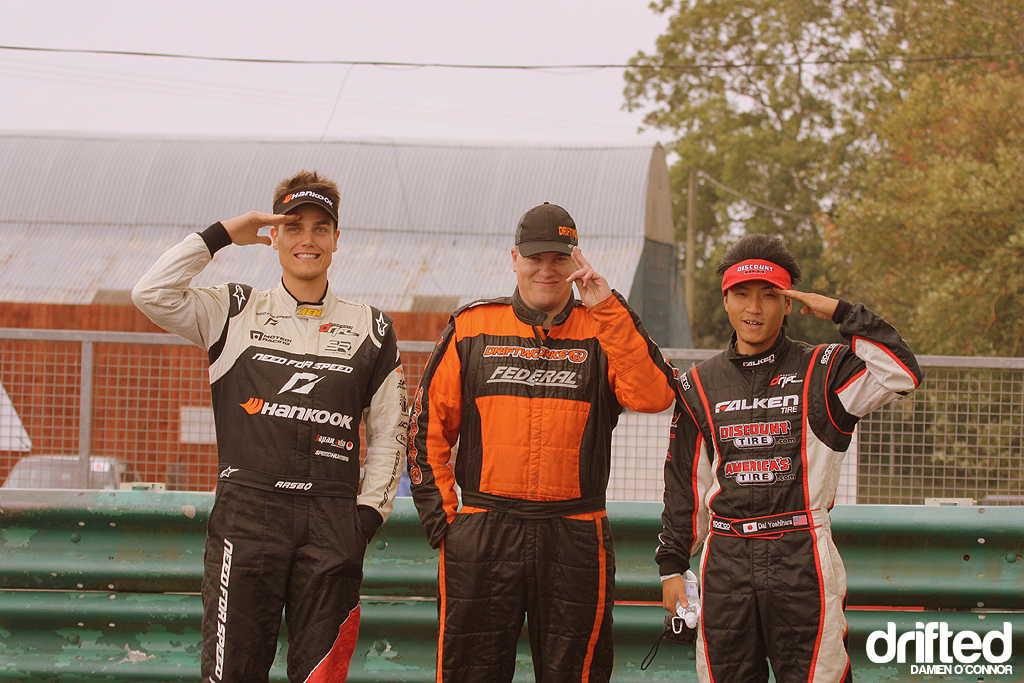 It was our final round of the Irish Prodrift Series, September 11th, Mondello Park held premise to one of the most memorable drifting competition or days ever held in Ireland with International stars all turning out to compete against the best of home grown talent.
Duane McKeever was keen to show Formula D driver Dai Yoshihara the Ireland's youngster have the talent to compete anywhere in the world.
Freddy Aasbo thrilled the crowd all day with some mega angle and surreal smoke trails.
We managed to see Mike Fitz gain what can only be valuable seat time in his newly built FC3S, we hope to see alot more of Mike in 2012 !
Alan Sinnott unveiled his new look Hachiroku just in time to bring home the coveted Pro Championship trophy.
Shane O'Sullivan completed his first season under Team Japspeed, we will be hoping to see a presence for  Team Japspeed on Irish soil for 2012 for sure.
Phil Morrison of Driftworks doing what he does best, why making smoke of course 😉
With 2011 in the bag, a new season of exciting competition and cars await us for 2o12. Thank you all for your support and following through 2011, we hope to bring you even bigger and better for the year ahead.
::Damien