British Drift Championship Round 1 @ Rockingham
Graham reports from round one of the British Drifting Championship, held at Rockingham Raceway.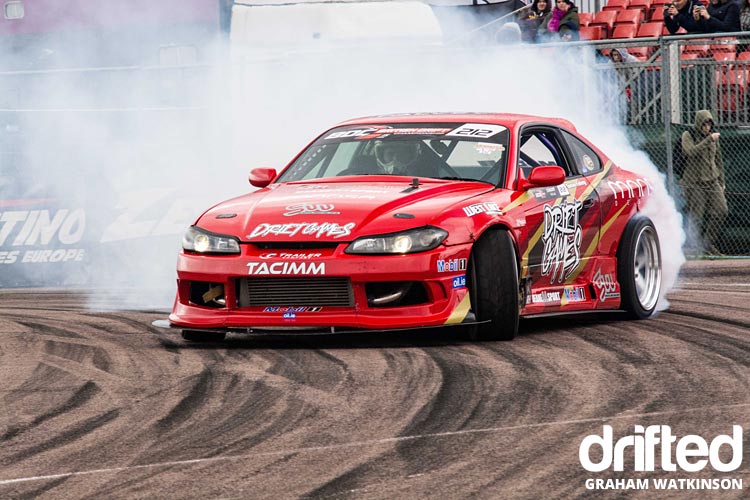 Hit play on the video to catch the highlights, or read the full event report below.
Here we are again, a winter season of plans, builds and changes. Whether they were cars, drivers or sponsors a fair deal of changes has occurred. One of the major changes has to be is the ideology of the championship once again.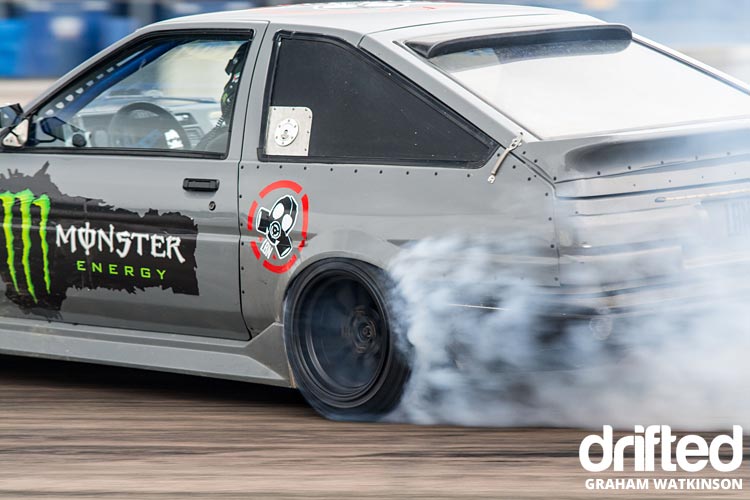 It seems that during the down season for event promotors it's a battle to analyse and improve on the previous year. What stays, what goes and what comes in. It's quite easy to sit in an office and say hey if it ain't broke why fix it, but from what has happened in the past for Zigen Promotions that certainly doesn't or won'tever happen. As I understand it was a simple question that underlined all their decisions this offseason, do people care?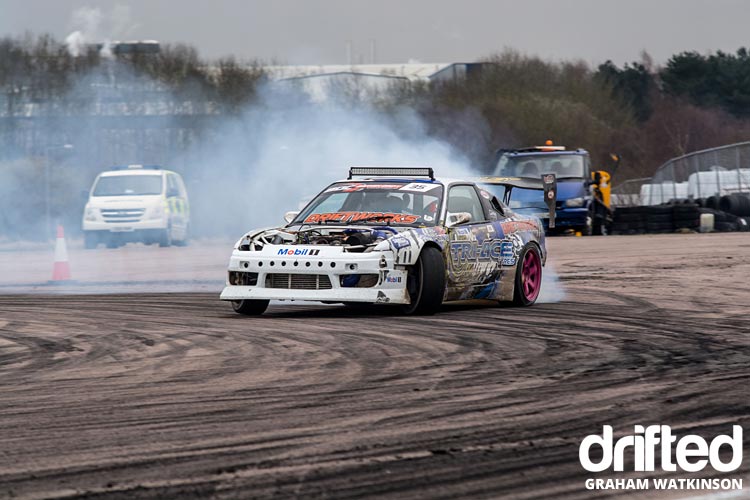 It's a deep philosophical question and one you could say has no place in the drifting community, but in order for a sport to be widely accepted by the masses, it has to be something they can relate to. We all know that this version of motorsport has grown so fast worldwide in its different formats and to look at the fan base first is quite a bold leap.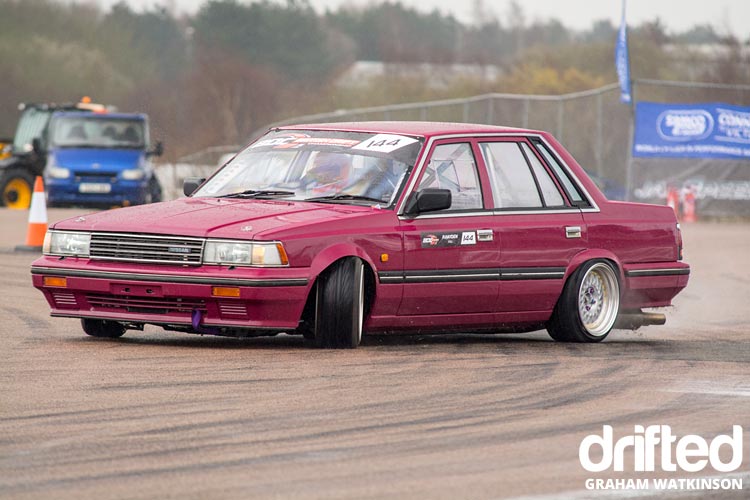 I would think the drifting community cares a great deal, but as David Egan says "Do the general public care, probably not." Take it or leave it in their case. For the fanbase, as it stands now they can categorically name drivers, cars and teams but show the average person in the street a shot of a Japspeed driver the answer would be not the slightest clue.
As individuals we all aspire to be the greatest of our chosen paths, it's an inbuilt human desire to be better, but at what cost. The casual observer would look at this spectacle and not realise the passion, commitment and absolute bankruptcy the teams go through to make peoples dreams a reality.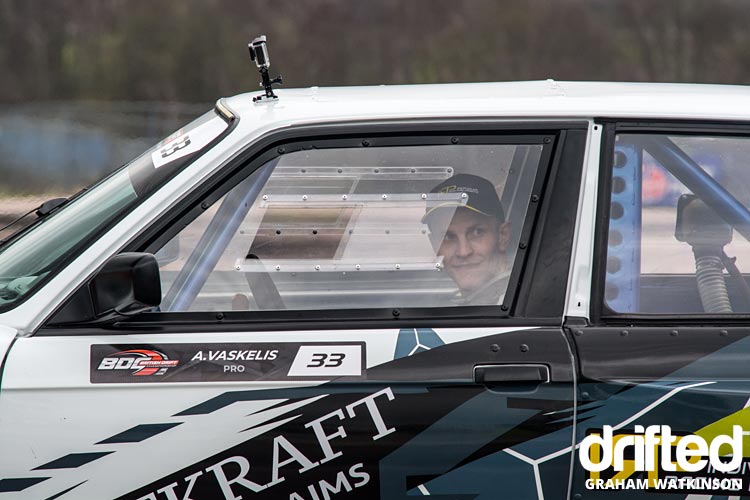 We often see drivers and their cars paint a picture of the ideal professional image but what lines their pockets, what drives them to break their backs metaphorically and physically. It's a very good con of most teams to show their professionalism, but that doesn't deny the fact that they are professional, skilled and well versed in their chosen sport.
We as casual observers can all label drivers as good, bad or indifferent but it is once again that base desire to be good at what they do.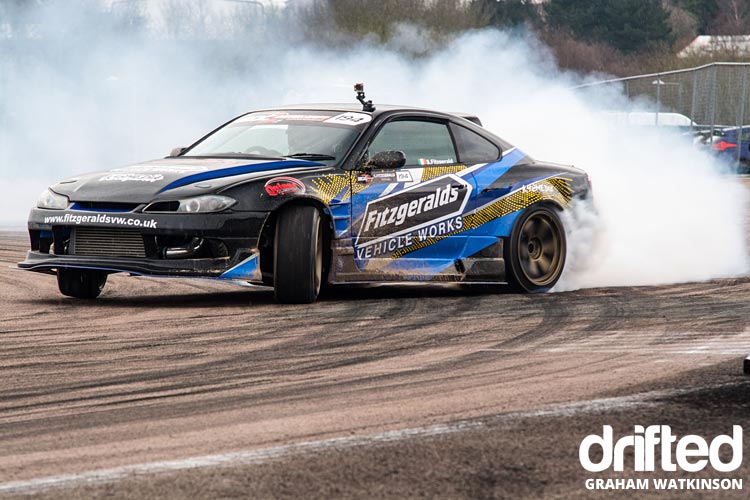 We as true fans want to be there, be part of it, and support the event mostly by attending events. Wanting to cheer for their favourites where their team colours and get that personal connection. The drivers become heroes to both young and old, and in time heroes become legends and that really is all they want is to be accepted.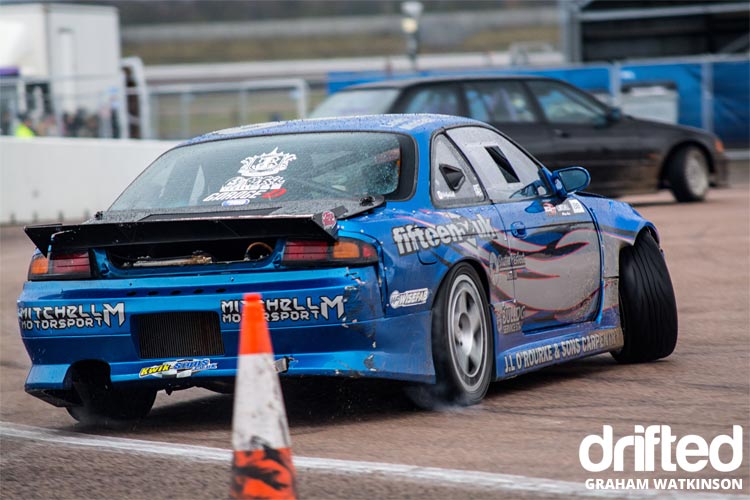 Take the first round of the 2018 season. A revisit to an old stomping ground that has rapidly become a mecca for grassroots drifting which over the past years has grown beyond most people's wildest dreams.
The BDC has generally tried to separate itself from those levels of driving because it has always wanted to be the pinnacle of the drifting fraternity. One important question still remains is that without these entry-level practice and competition style events who could say if the BDC would even exist.
It's also excepted that's where the fan base is created and Rockingham certainly has crafted a new generation of drifter.
The weekend although weather wise was not the best it always makes for a thrilling spectacle. It's with these challenging conditions that make for good viewing.
We all root for our favourites and the desire to see them win drives the individuals on. Last season we hinted at the aim for 2017 was reliability, to keep the crowd gripped throughout the day, to enthuse the drivers with the ethos of David Egan. His thoughts and desires for the series to be accepted by all the teams so they could deliver a product that all could be proud of.
Whereas I hinted in a past report that it wasn't quite there but this winter he has as I have said thought long and hard about the final product as well as the timetable of the day's events.
Back to the weekend in hand, Saturday was Pro-Am day and to say it was one the worst days for a competition, although not top of the list it was in the top ten.
Inconsistent weather patterns, technology fails and unknown cars and drivers it was a baptism of fire for all. When we talk about the crowd experience of live events this was high on the list of testing their limits as well as the shifting weather. For the crowds to stay loyal in such harsh conditions it does reinforce the "do they care" element.
New cars and drivers certainly did step up the competition for the grid with international visitors bringing their A game and the usual suspects from the IDC.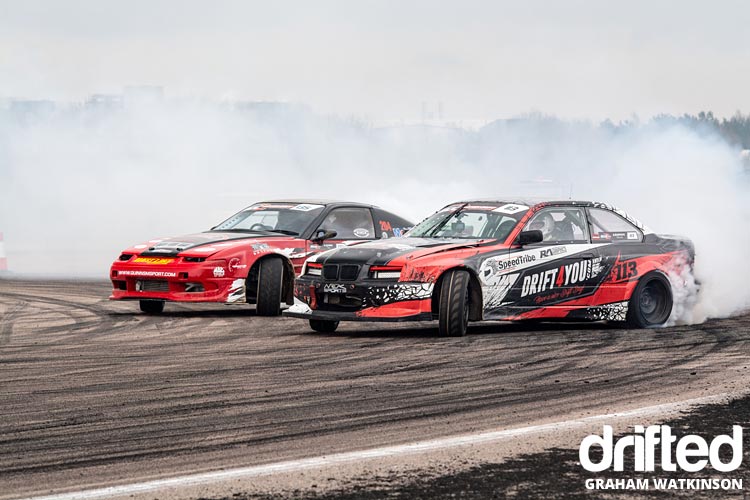 A win from Lee Scott did show that his game was certainly on point the best I've seen for a long time, he was at least fifteen points clear of the opposition in qualifying. His easy driving skill in the car showed that he is a force to contended with this year. Let's move to Sunday and the pro day.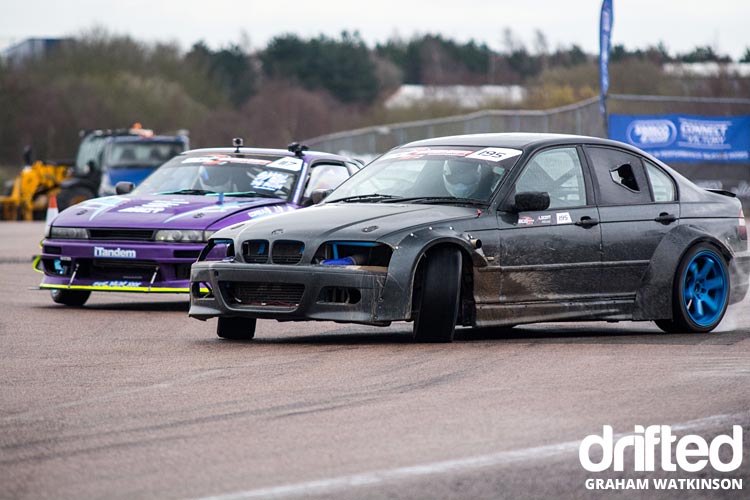 International visitors welcomed again to the class along with our friends from Ireland but made all the more prominent by the absence of the Shanahans. Their choice to compete in the Drift Masters series this year has left it open for promoted drivers and others to step up and show their worth.
Duane Mckeever made up the numbers well and truly and no different to Lee Scott was just on another level all be it in second gear only, yes you read right one gear only!
The major leap was the judging system although still the same as ever the display on screen was more akin to Formula D. Funnily enough designed by the same guy who designed Formula D's graphics system, Geoff from Adrenalin Garage. Although Saturday's antics did test it to the limit Sunday it seemed that it had ironed out its own bugs.
Reading David Egans own write up from the event he hints to the fact that they broke records for attendance and viewership for the BDC but that is a quote that they don't certainly feel satisfied by. He and his team believe there is still work to do and I'm sure that he in his own mind is a hundred miles away from where he needs to be.
That remains to be seen and time will only tell. The best-laid plans are definitely in full effect.
Once again here we go.