DESKTOP: Nissan 180sx Kouki
New Zealand has a vibrant and passionate Japanese car scene, with some of the most impressive and authentic JDM builds over the last decade having come out of the country. No doubt being so close to Japan and also sharing the right hand drive road structure must help car enthusiasts lean towards the JDM styles. Our friend David Atkinson has been capturing the drifting part of this scene for many years and while events are very cool sometimes just walking around the car park with your camera at the ready can unearth some real gems.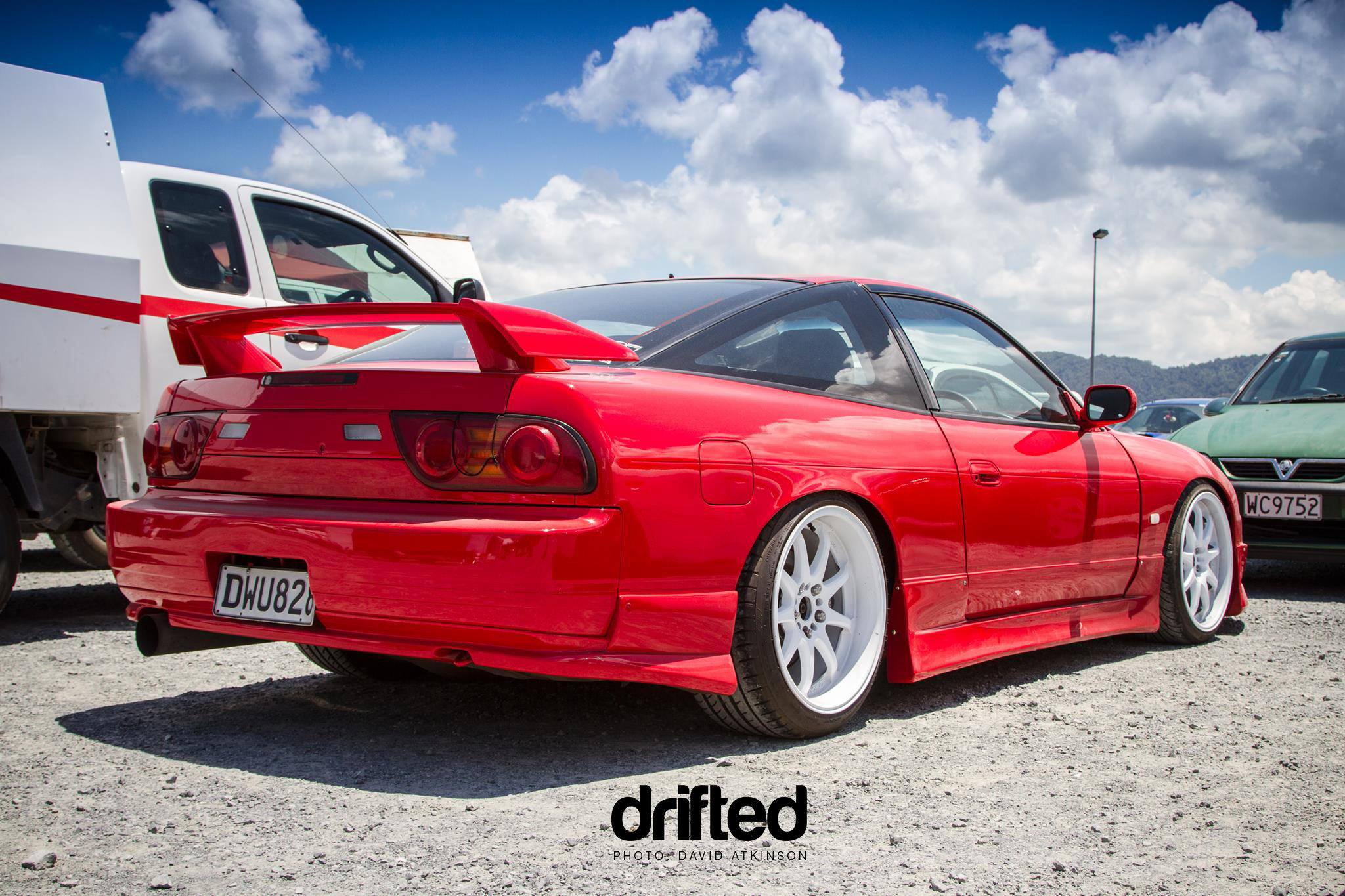 Enter this immaculate Nissan 180sx kouki. The car was parked up in the D1NZ car park and David could not resist taking a snap to share with you. This particular s-chassis is the RPS13 model, it wears a complete kouki (late model) aero kit, kouki tail lights, clear lenses, flared rear arches, coilovers, WORK Emotion wheels and a straight through exhaust. The red paint on the car looks immaculate and the whole subtle package looks so right.
You can download the free desktop of this car here:
– Download Nissan 180sx kouki wallpaper 2048×1365