EVENT: D1NZ 2015: Round Two
The Demon Energy D1NZ Championship would stop by at Mt Smart Stadium in Auckland City for round two of the series, with another custom built circuit and lots of concrete walls to play with. After a wild and unpredictable first round nobody was expecting anything less than an amazing show again here in Auckland. With the new car setups properly shaken down and the drivers perhaps better prepared we were in for a great day of drifting. Add to this the Pro battles running late into the night making for an awesome atmosphere under lights.
The track configuration was another technical circuit with one large sweeping turn lined with concrete, tightening into several short switches before looping back around onto the first sweeper. I think this has to be my favourite setup we've seen at Mt Smart over the years. Making good use of the tarmac available and an abundance of nice spots to shoot from, everyone was happy. After a relaxing afternoon in the sun watching practice it was time for qualifying. Using the correct line was crucial going into the track as it meant any mistakes were very obvious for the judges. Going too shallow would mess up the following clips and going too deep often results in hitting a wall and wrecking the car. Taking out the #1 spot with a score of 83.5 on his first run was Cole Armstrong, looking like a great contender with his new V8 250GT. Followed up by Gaz Whiter back in his Silvia for second place and rounding out the top three was Curt Whittaker.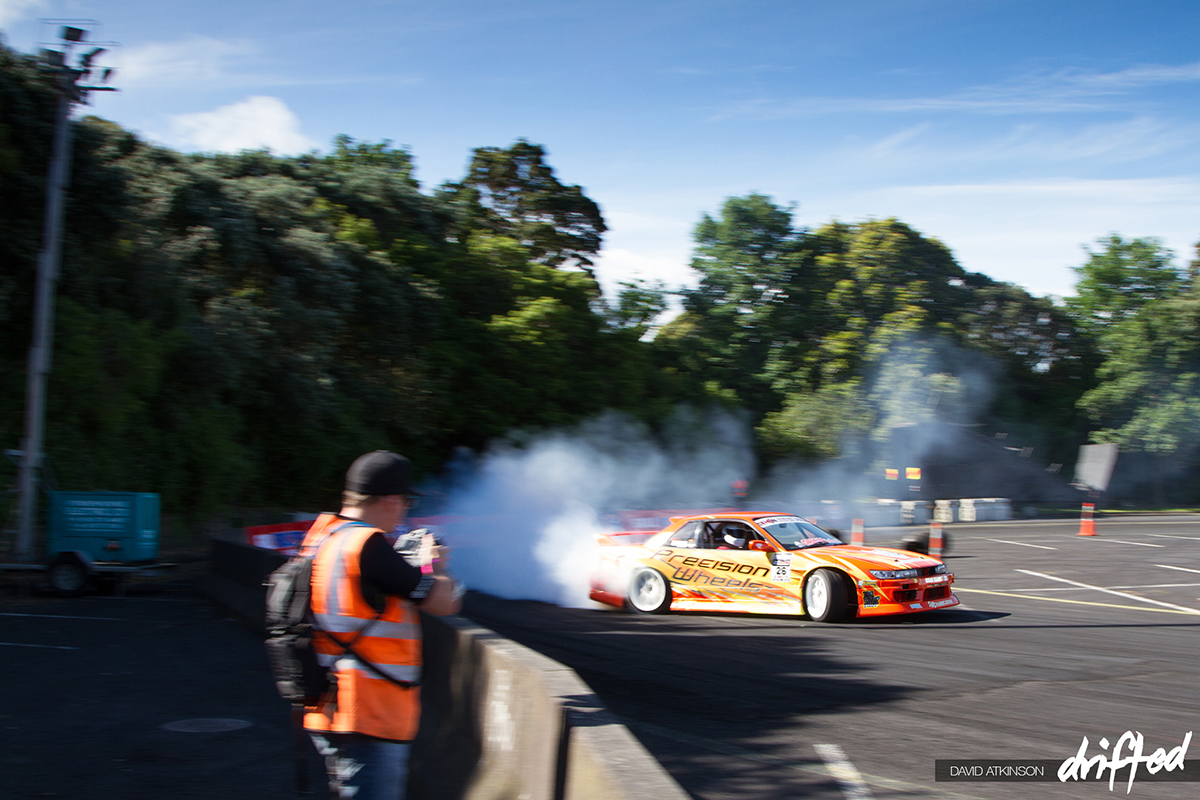 As the night went on the concrete walls would unfortunately start claiming cars without mercy. Both Kyle Jackways and Drew Donovan ended up in the wall with big damage to their cars, luckily nobody was injured. Later into the top 16 in his battle with Steven Sole, Phil Sutherland hit the wall and rolled his Cefiro completely over in a spectacular crash. Once again it was great to see nobody harmed but it's still scary to see how quickly things can go wrong and the amount of damage that these walls can inflict.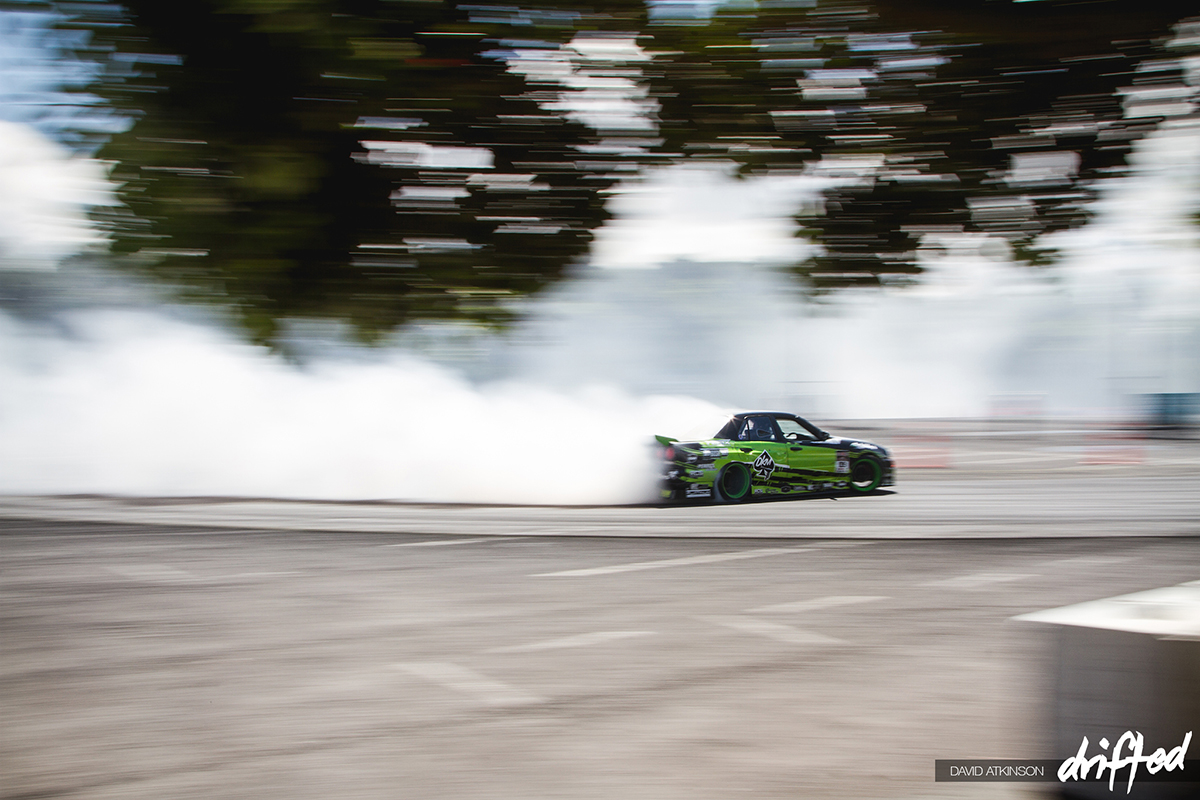 The top eight was full of familiar faces with the likes of Fanga Dan Woolhouse, Gaz Whiter, Curt Whittaker, Darren Kelly, Daynom Templeman, Andrew Redward, Bruce Tannock and Steven Sole. As usual there were lots of well fought battles and great drifting throughout the night. It all culminated into the final between Fanga Dan and Curt Whittaker in a matchup that was set to be as close as ever. After a phenomenal first run with Curt leading the pair switched over. Unfortunately for Fanga he spun out on his lead run and handed Curt the win. With both cars still on track, the pair kicked into victory burnout mode and slowly lapped the track, filling the arena with smoke.
Below is a short gallery of photos from Mt Smart. Round three begins this weekend at Baypark, Tauranga for more wall hugging action!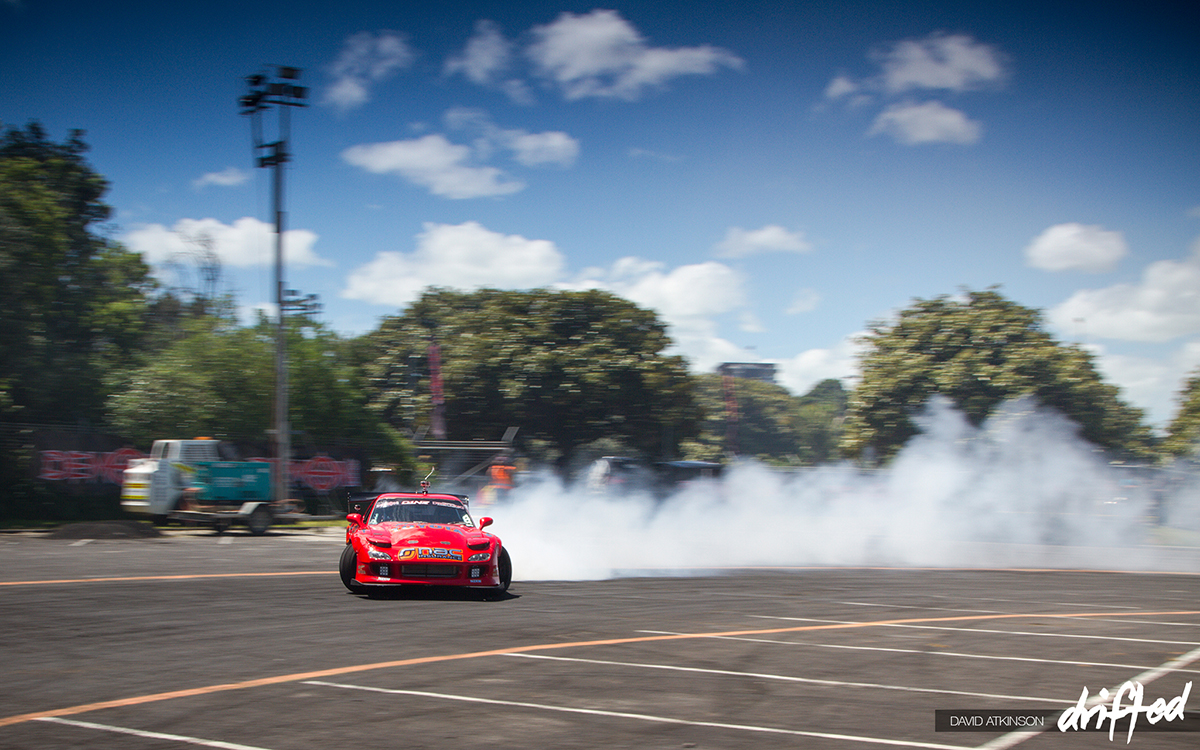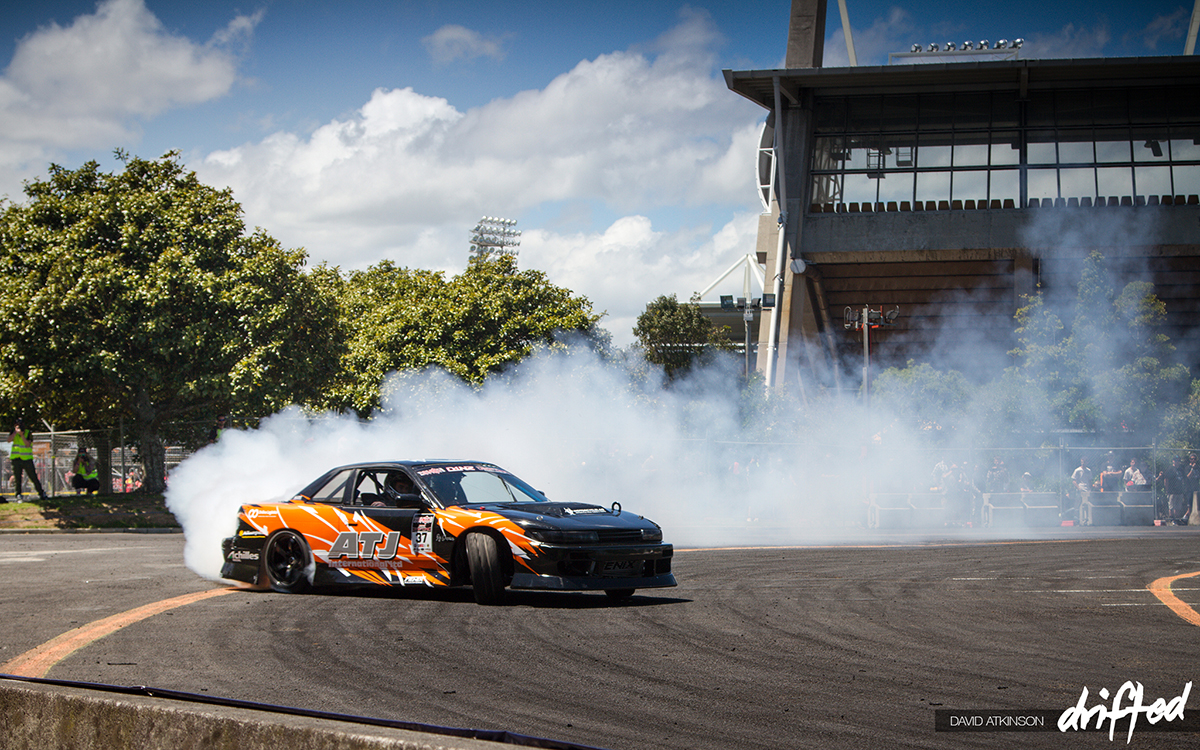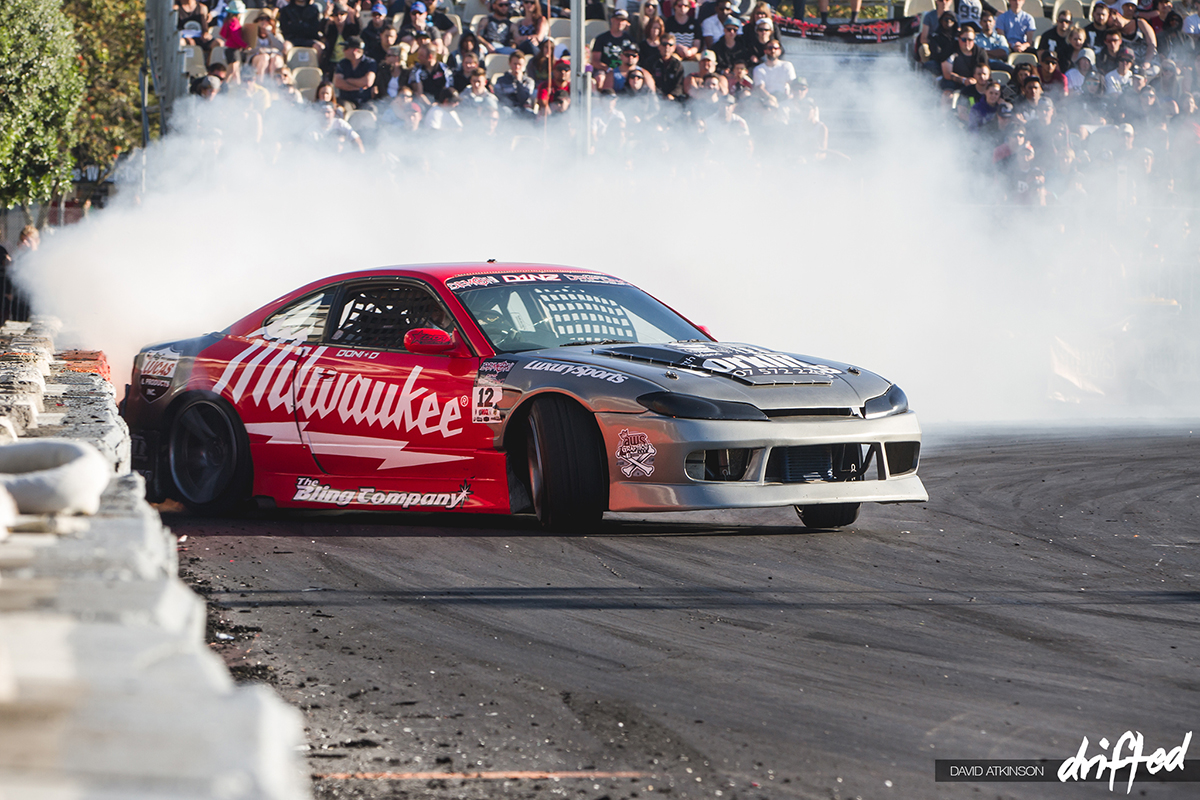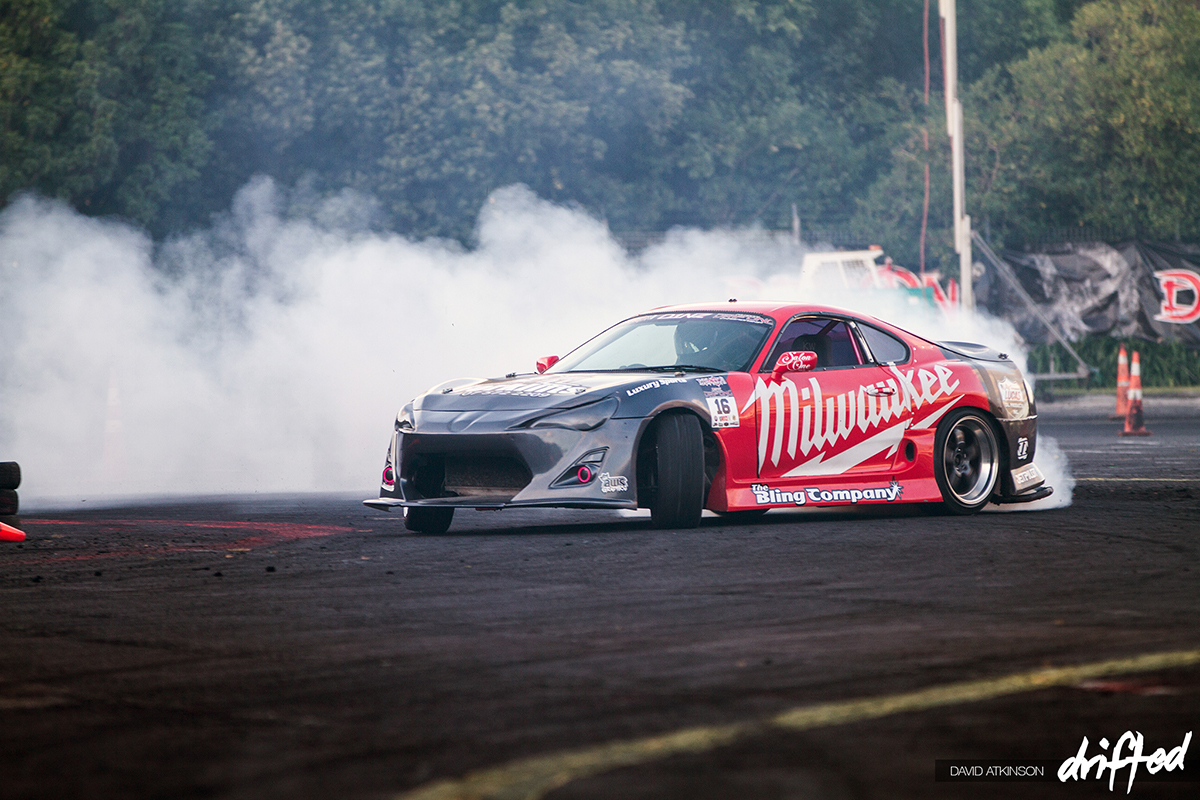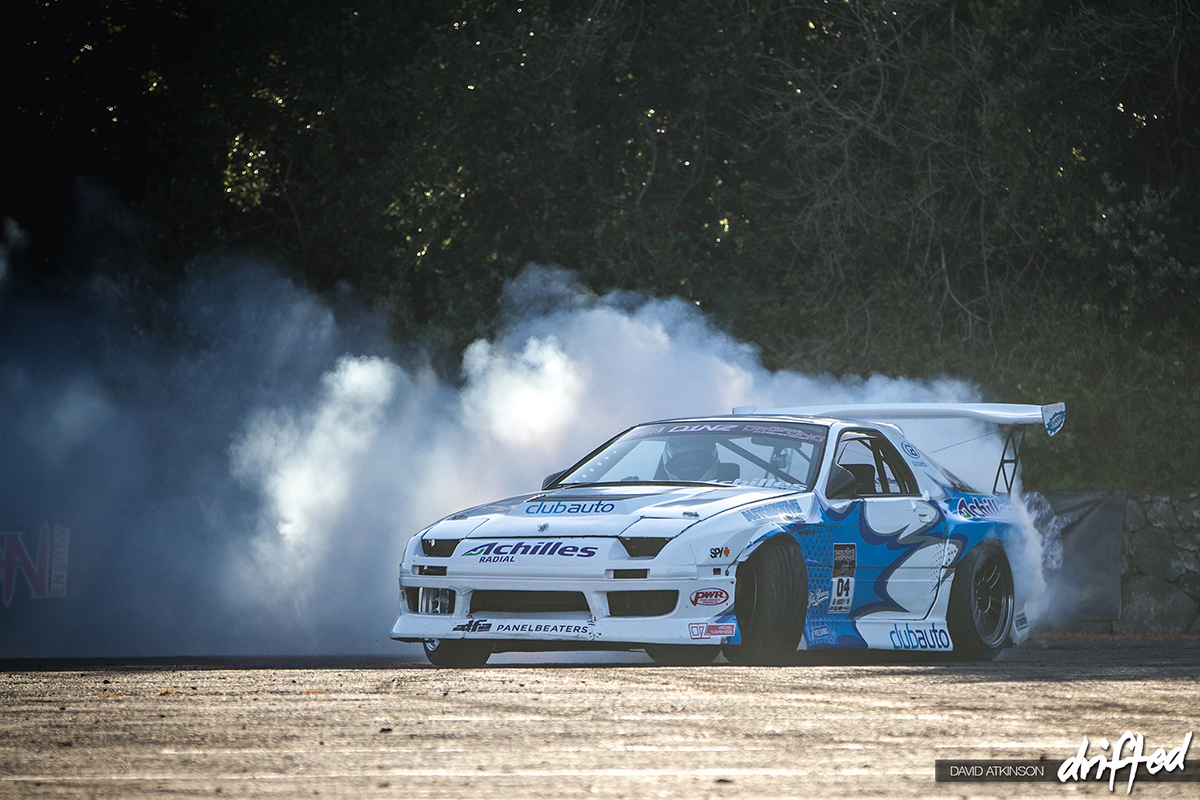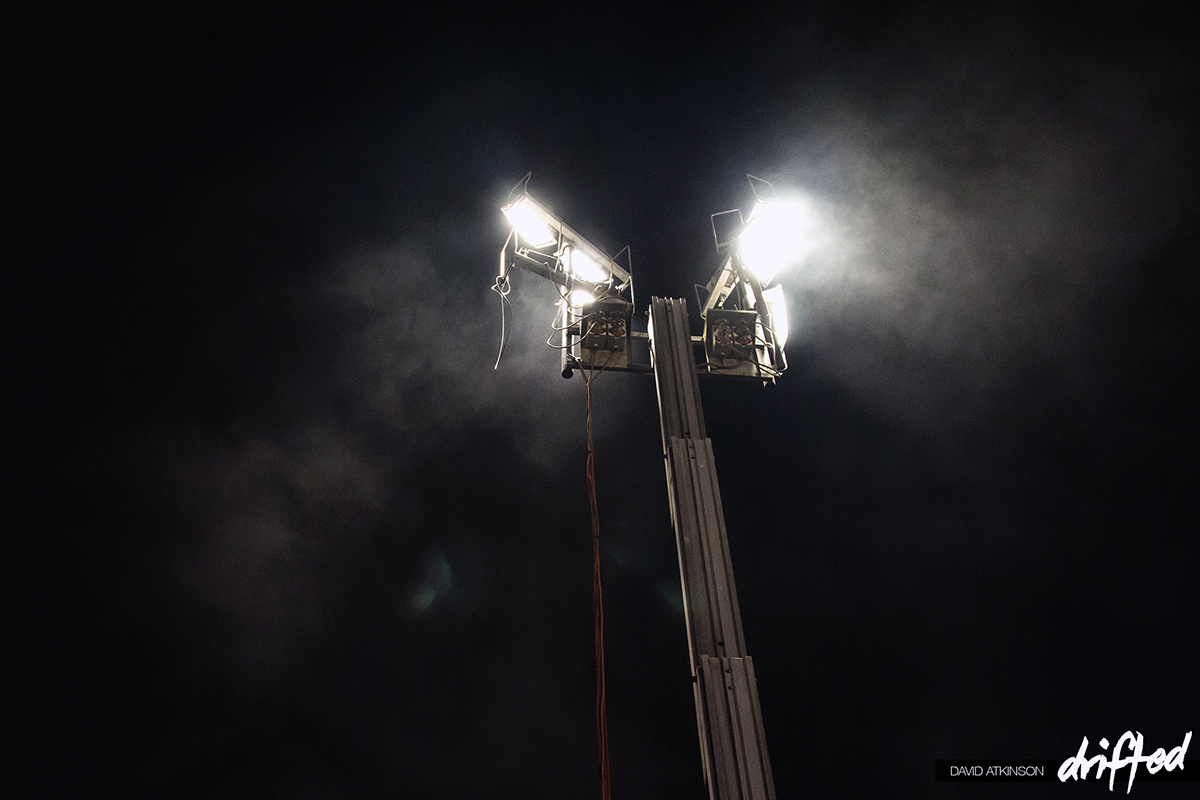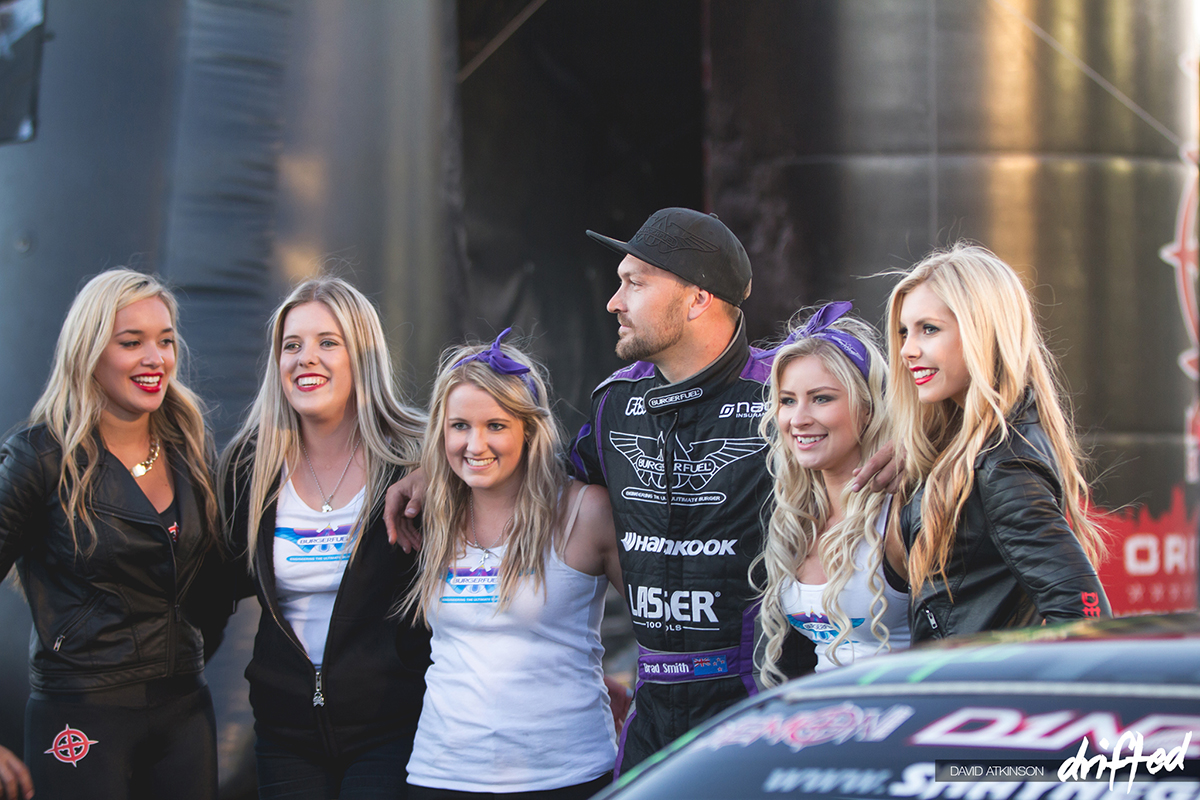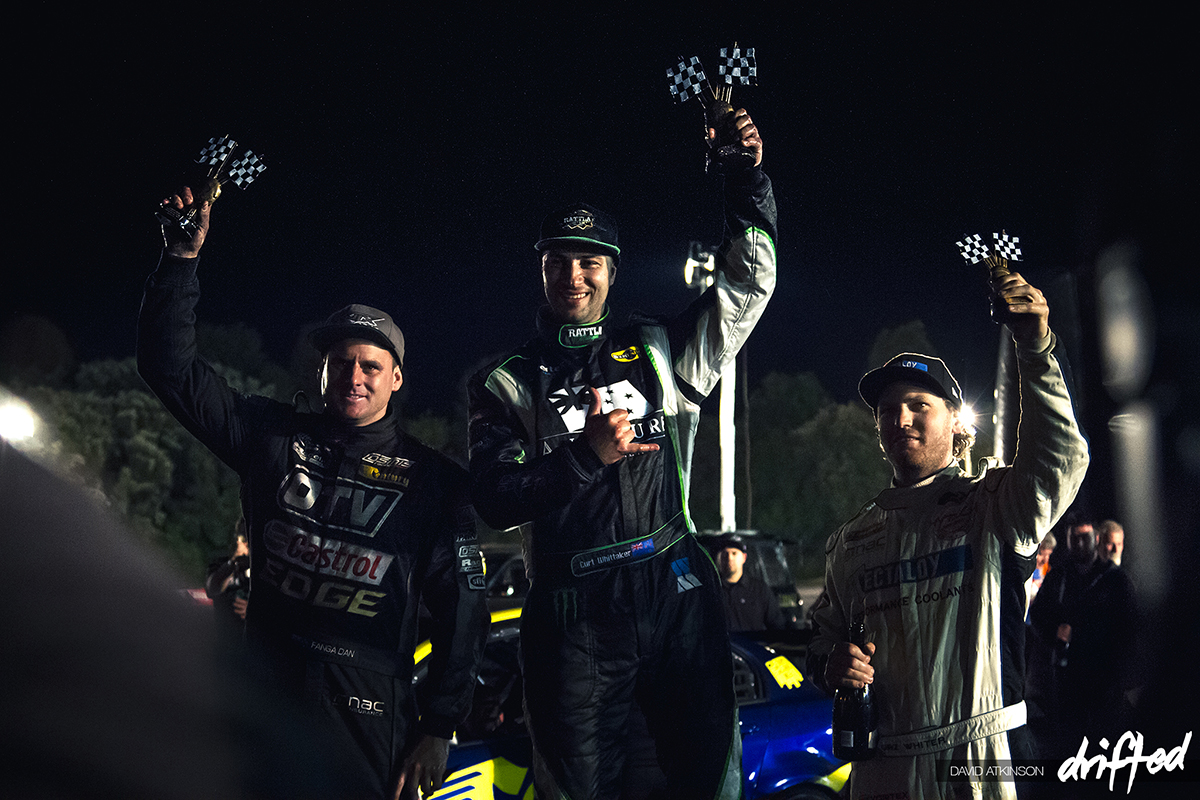 Photos & Words: David Atkinson