EVENT: D1NZ Invades the Streets of Hamilton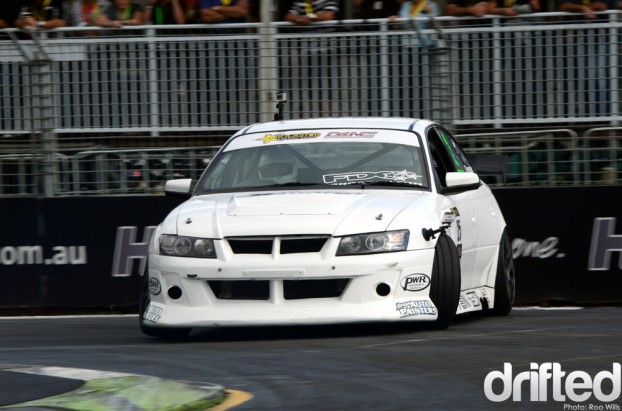 Hamilton, located in the North Island of NZ, played host to one of our largest automotive events over the weekend. The V8 Supercars ITM400.  The street race takes place over 3 days and draws a huge number of spectators each year. This year, the organizers invited 9 of NZ's top drifters to do demonstrations throughout the weekend.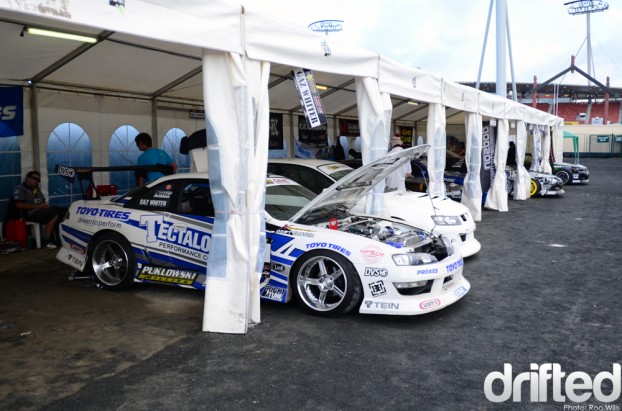 Unfortunately the weekend was plagued with a fair amount of rain, but that didn't stop the D1 boys putting on a great show.
It was great exposure for drivers, sponsors and the D1NZ series itself, which has its final round for the season in a couple of days!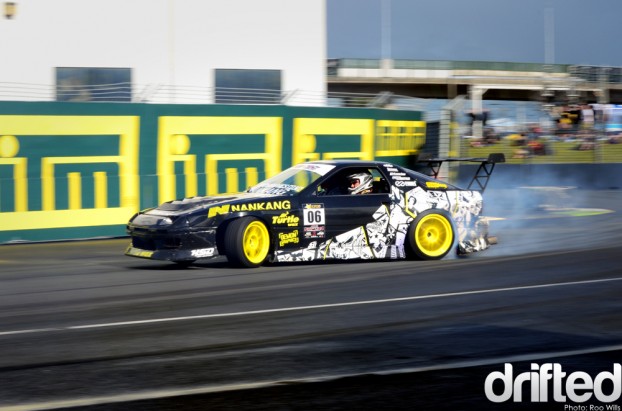 Here is Andrew Redward tearing up the 'ITM' corner in his LS6 powered FC RX7. I wonder what the V8-loving crowd thought of this combination?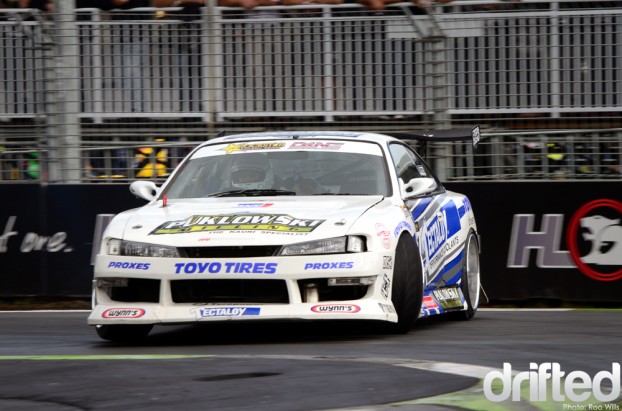 2 x D1NZ defending champion Gaz Whiter put on a great show as usual, he is also at the top of the table leading into next weekend's D1NZ Grand Final.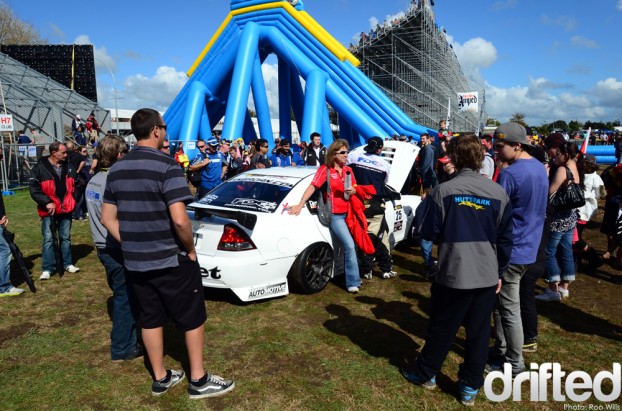 It was great to see how supportive the crowd were of a sport that not many of them would be overly familiar with. We even saw a few standing ovations after some of the drift demo's!
Mad Mike Whiddett navigates the first corner after the front straight in absolute style.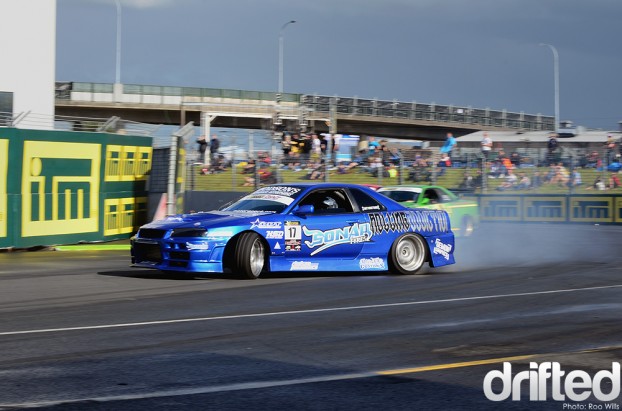 Curt Whittaker in the Sonar Tyres R34 has also been driving very well this season and is currently placed second in the D1NZ Championship standings. The green blur behind Curt is another R34, driven by Cole Armstrong.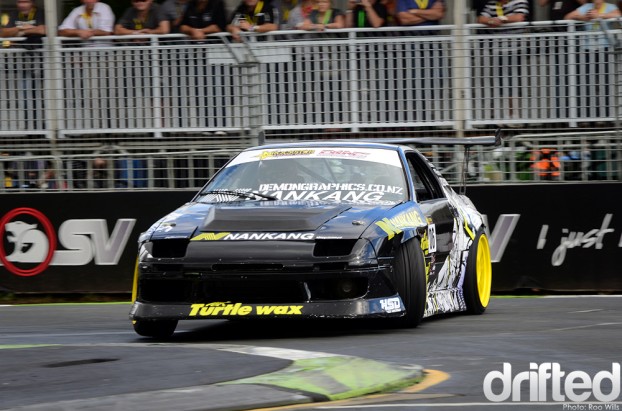 I will leave you with another shot of Andrew's angry FC3S and this on-board video from Gaz Whiter's S14.
I'd like to say a huge thanks to Brendon, Teeboon and the Sellers family for making this weekend possible, it was an amazing experience. Check out StayClassy for a few photos of the V8 Supercars if you're interested.