EVENT: JDM AllStars Wembley Video + Pictures
JDM AllStars – The Big Smoke from Daniel Hovdahl on Vimeo.
Better late than never, eh? Click the jump to read more and a couple'O pictures!
I don't have a lot to report from Wembley to be honest, since the rest of the crew have covered the event perfectly…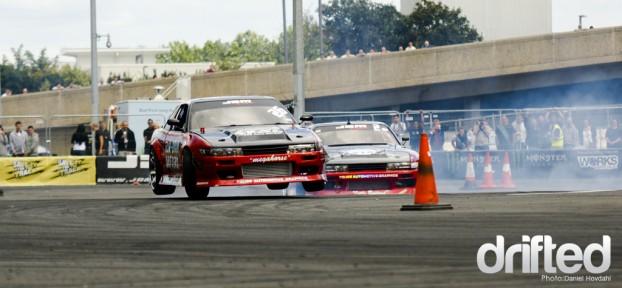 … But hopefully some of you will like my photos. The few I took inbetween filming sessions.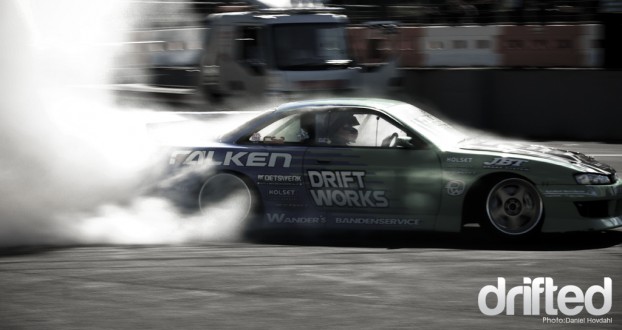 Wanders in the Falken livery S14a, one of my favorite drivers was unfortunately knocked out early in the Top 32. Which was a bit of a shame for me personally, because he produced insane amounts of smoke and ran consistently close to the wall on every run! Big props for traveling so far for this event.
Dan Chapman was in poor shape this weekend, struggling with what seemed like a bad cold or throat infection. This may also be his last season with his trusty S13! As it's maybe being put up for sale.
Maybe the brightest car in the series, Brad Hacker's Dragon FD. Truly an awesome sounding machine and with a competent driver to boot!
I'll Leave you with a picture of the youngest professional drifter in Britain at merely 14, Dwaine McKeever who qualified first that weekend. I was well impressed with how he managed to keep up and even beat a lot of the drivers twice his age! Expect big things from this kid in the future.
You can check out the rest of my pictures on my Flickr here:
Or you can find me elsewhere here:
I'll be back soon with some new, cool stuff. So keep an eye out for it!