EVENT: Portuguese Drift Championship Round 4
The Portuguese Drift Championship is in it's 4th round of 2011. With 14 drivers, 8 in the Pro Class and 6 in the Amateur Class, make a lot of smoke in the Portuguese coast line go-kart track of Bombarral.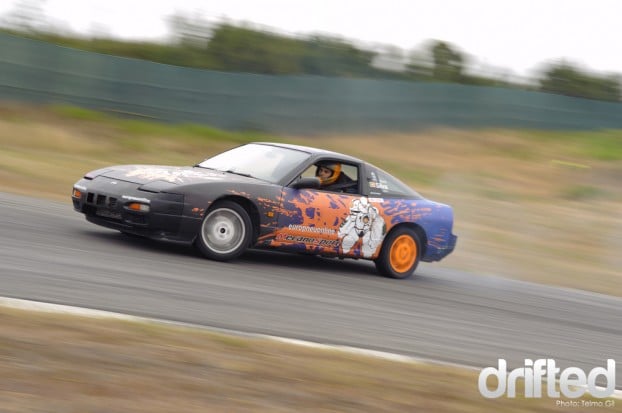 New drivers, new cars and more skills too. Nuno Silva on his Nissan made it to the second place in the qualification, making it in a smooth run.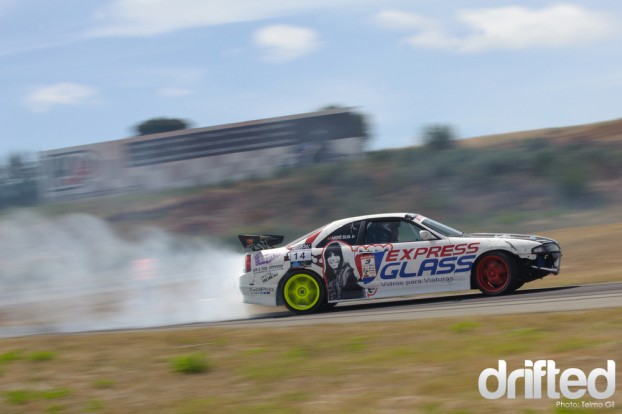 The youngest driver is André Silva with only 16 years old. He's driving a Skyline GTS RB33 and smoking the old guys…
He managed to make nice angles and some great clipping points as well, that lead him to a 1st place qualification in the round on the Pro class.
Despite the crisis in the Portugal and all the lack of Money, this BMW M5 is a example of the complete opposite.
A huge compressor, and the 600HP with a lot of torque make the entire track on smoke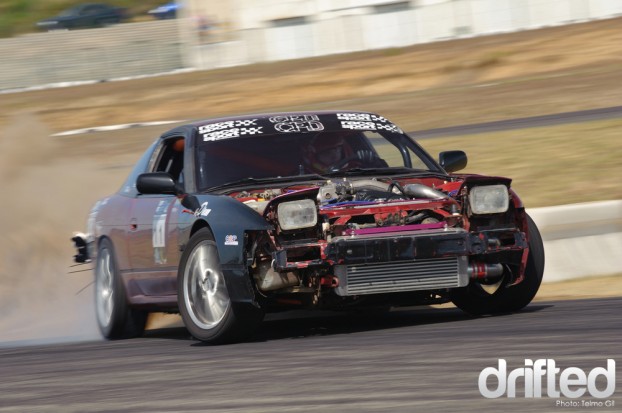 Sandro Dias make it to the top of the podium in the amateur class. His s13 with a RB25 under the hood, or should I say hoodless. His now on the top of the championship among Nuno Silva with the same score, that's a HOT battle don't you think?
Pedro Mota is making some great progress with his blue s13, making nice angles and smooth and smoky drifts, always with a big smile on his face and that's the way drift should be…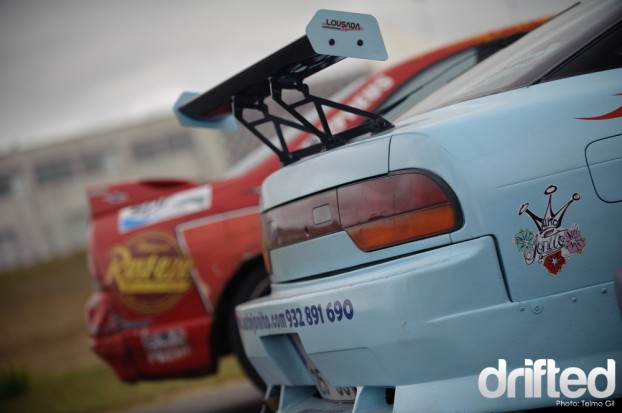 ….and let the battles begin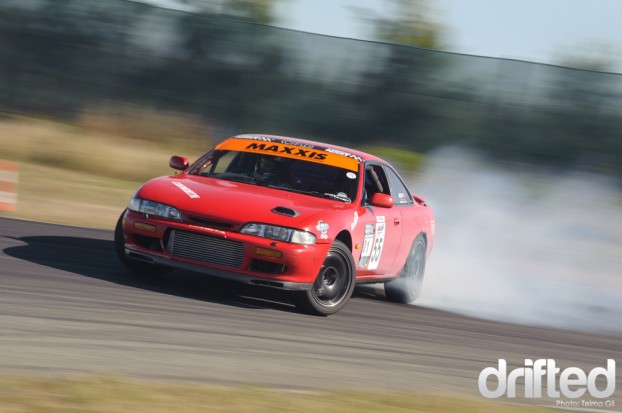 The last year champion, José Lopes now drives a 200SX s14.
He's on the British Drift Championship too, the updating skills are just in front of us. Fantastic angles and lots of smoke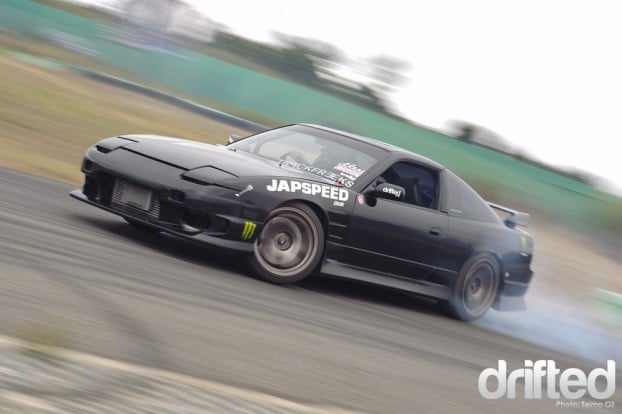 The 200SX S13 of Bruno Fernandes was driven by his brother Hugo, since the Toyota Soarer that he drives is stopped waiting for some major updates and fixing some issues as well…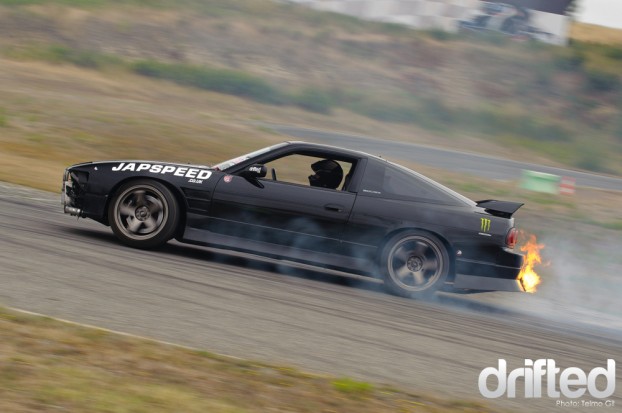 …and Bruno's s13 was HOT, literally
The car had some problems with the heat, the engine fan smashed the radiator and he had to stopped several times in the box.
But everything was solved, with no front bumper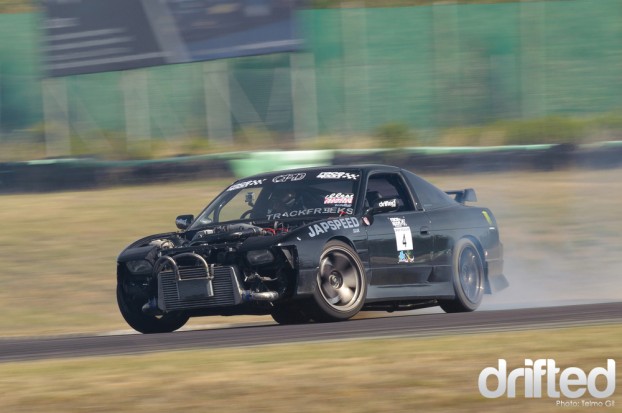 A new problem was found with the radiator fan smashing it and back to the box….again. Now back to the track for the battles and now with no hood.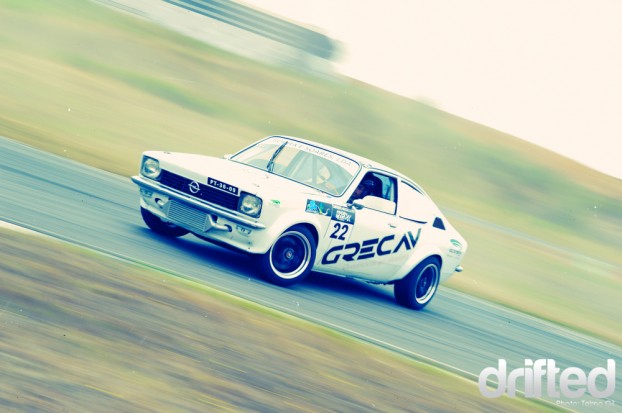 I love to see this Opel Kadett with a Opel Calibra engine drifting and "smoking" the competition.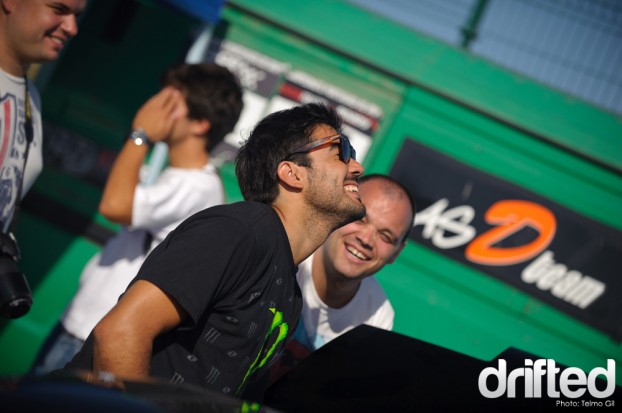 But in the end, everyone was happy, including Hugo Fernandes that had so many problems with his brother's s13. With one more round finish and already burning some rubber for the next to come.
Thanks for reading!
Words and photos by Telmo Gil @ http://www.flickr.com/dj_edob