EVENT: Round 2 – Dominican Drift Series
As expected, Round 2 of the Dominican Drift Series showed us that every day our drifters grow more and more in terms of technique and as professionals. They show this clearly both on and off the track.
One of the main attractions of the event was the RC Drifters of the Dominican RC Drifters Club. They had so much attention that at one point the stands were almost empty because everyone was watching them drift in a custom made track, in the "Skybox" of the Autodromo Mobil 1.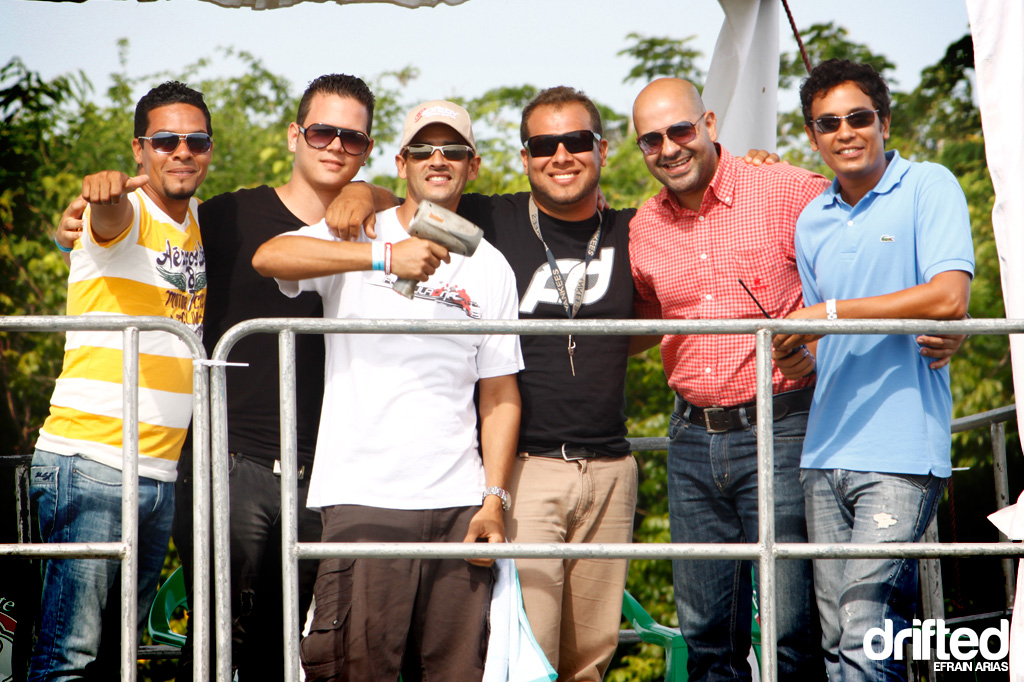 The Judge team, led by Creilin Arias, put a lot of emphasis on speed and proximity. Creilin traveled to FD's Round 3 Palm Beach and had a chat with Formula D judges to gain some experience on what they look for from the drivers.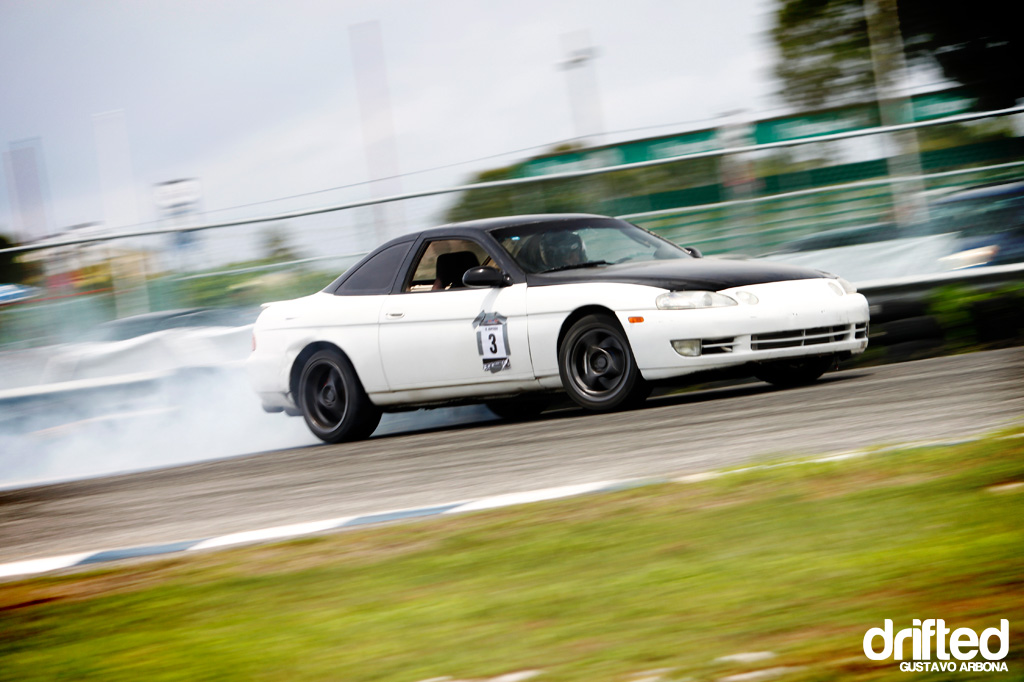 We're used to seeing Ricardo Hurtado behind the wheel of his BMW E36, but it's new turbo engine wasn't ready and he had to borrow Gustavo Sanchez's Soarer to gain some valueable points in the championship standings.
Fan favorite, Nathael Jimenez and his Mighty Charmant SR20 were having clutch issues all weekend, but somehow he managed to make his way to the Top 8, only to be defeated by Round 1 winner Juan Almonte.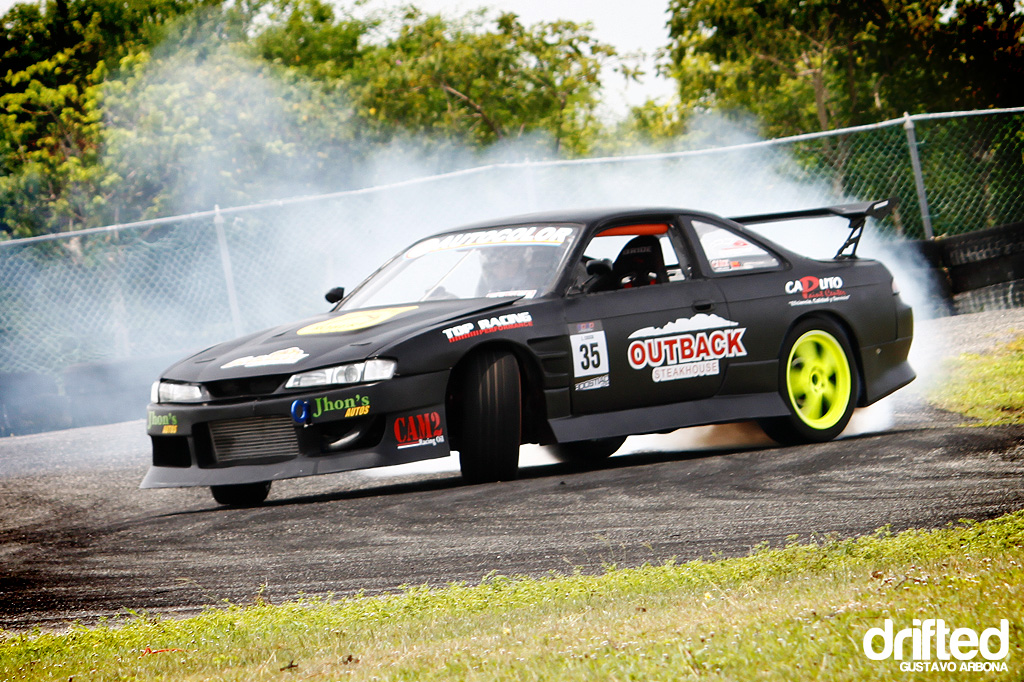 From Cuba, Leo Cusco debuted his new ride for the 2012 season; a lightweight SR20 powered S14. He did surprise some of the current drivers by taking 3rd in qualifying.
Judges established a minimum entry speed of 70 km/h for qualifying; Jose Sobrino and his S15 had always been one of the quickest in the series. Here he shows us how it's done.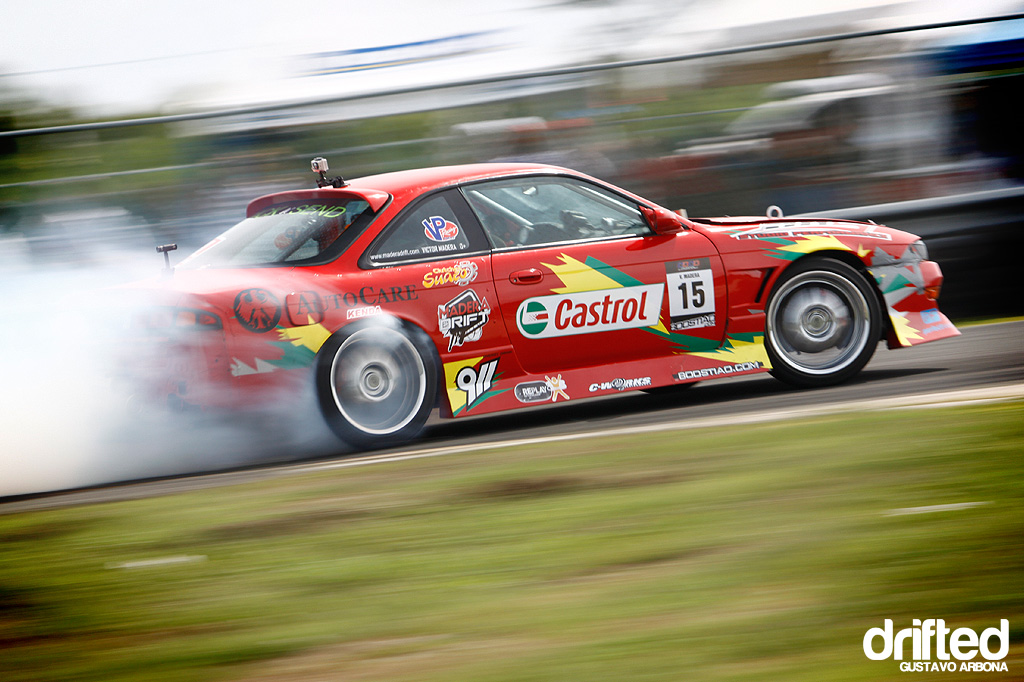 But the quickest in qualifying was Victor Madera in his Castrol RB25 S14; getting the fastest entry speed allowed him to take 1st spot in qualifying after a tie in points with Jose Sobrino.
Getting 1st in qualifying was very rewarding for Victor and the whole team. After a few months of hard work on the new setup, finally the car is dialled in and ready to battle for some podium spots.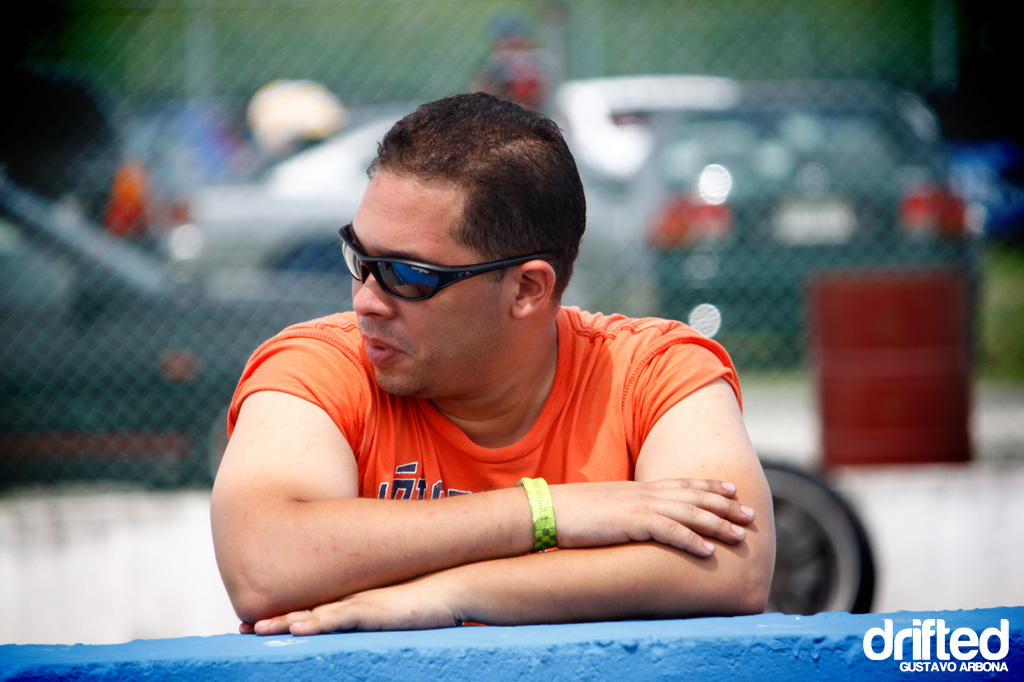 Just before the top 16, all the teams and drivers were getting ready in the hot pits; some of the crew members even took their time to catch some sun and get "their colors even".
It's usual to see drivers chatting just before tandems; in this case Lucas and Eugenio were talking about their battle in the top 16.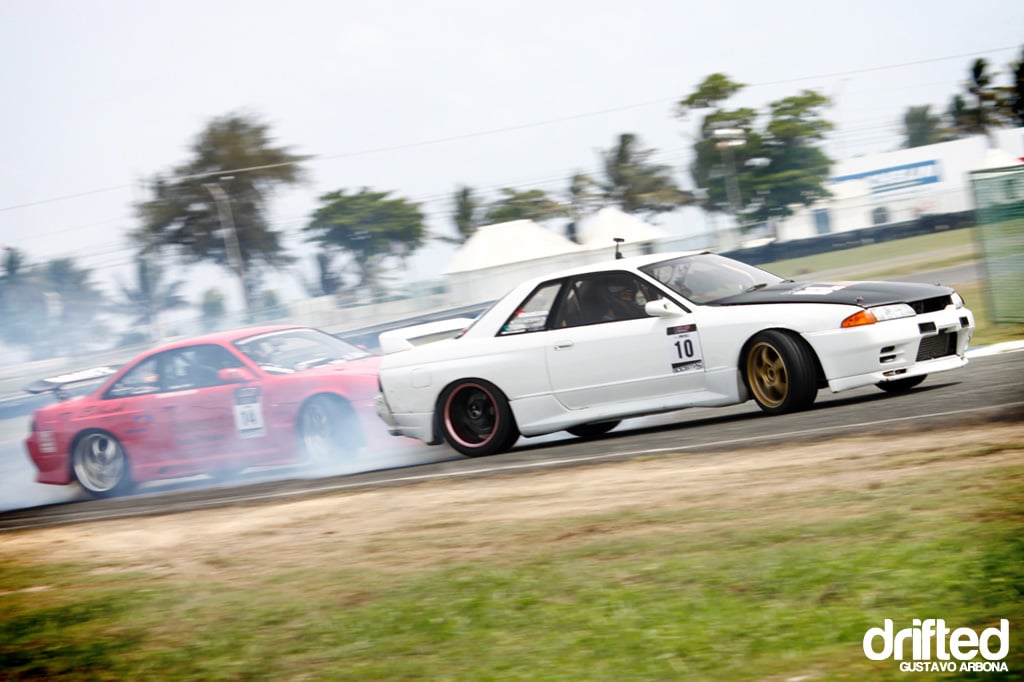 But their tandem quickly came to an end after Lucas in his R32 spun in front of the main stands and Eugenio in the pink S14 barely avoided him.
Eugenio advanced to Top 8.
Juan "Balita" Rodriguez is currently leading the Rookie of the Year race; at every round more new faces keep showing!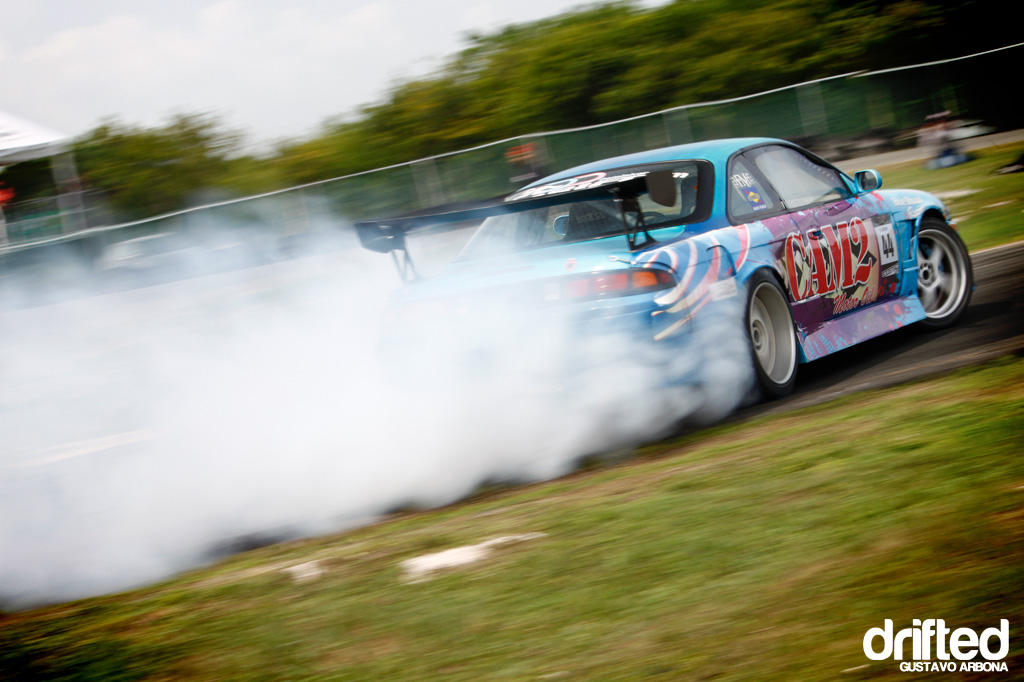 In the Top 8, Riandys Helena turned up the boost in his Cam2 S14 SR22 to catch Jose Sobrino off guard and create a nice gap between them; this was enough for the jugdes to hand Riandys the win.
Victor Madera knocked himself out by going off course when leading against Eugenio Alfau after a One More Time.
The S14 suffered some rear suspension problems and could not keep going; Eugenio advanced to top 4.
The Top 8 would gave us one long awaited battle; 2011 rookie of the year Luis Guerrero vs almost 2011 rookie of the year Leo Cusco, both of them in new cars for this season.
The pair made mistakes on their follow runs and after 2 OMTs, Luis got the win and avanced to Top 4.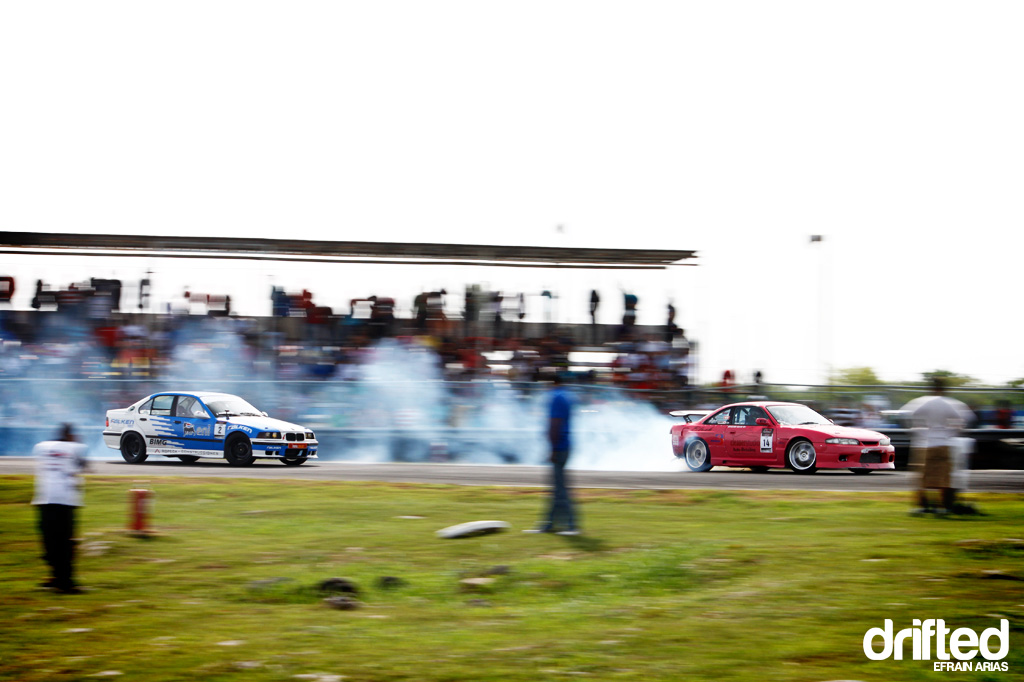 In the other side of the Top 4, we had Juan Almonte vs Eugenio Alfau; this proceeded to be a fantastic battle that had to go into a OMT.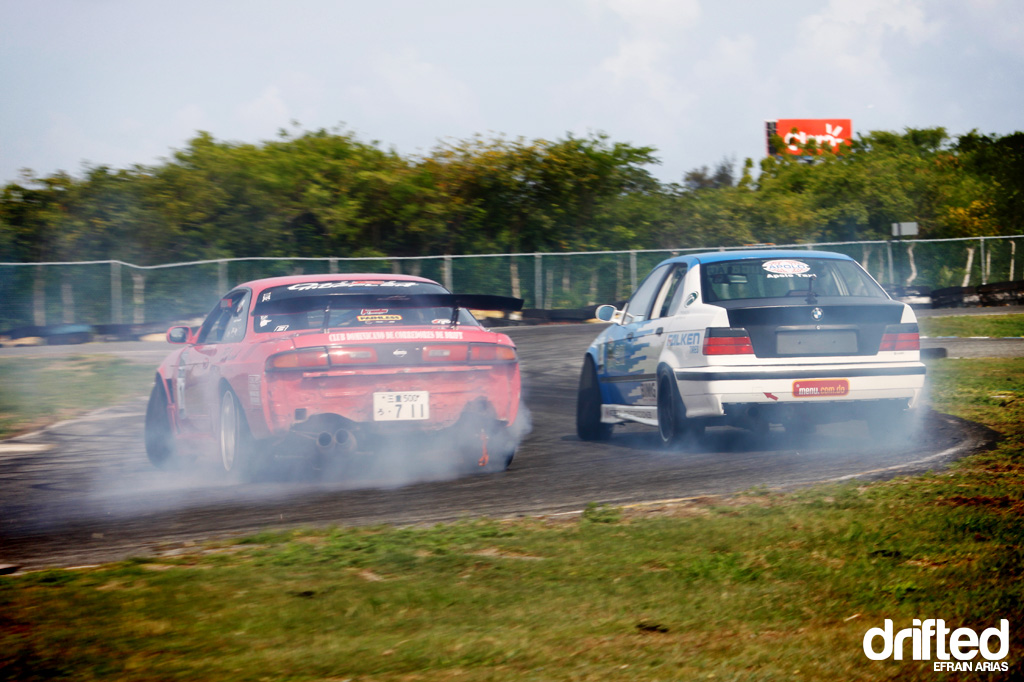 In the OMT battle, Eugenio had big understeer issues and Juan used this to his advantage to get the win and go on into the finals.
Luis Guerrero got into his first finals after Riandys S14 had problems and handed him the win.
In the finals, Juan and Luis, the best two of the day had a great battle, but the judges made their decision.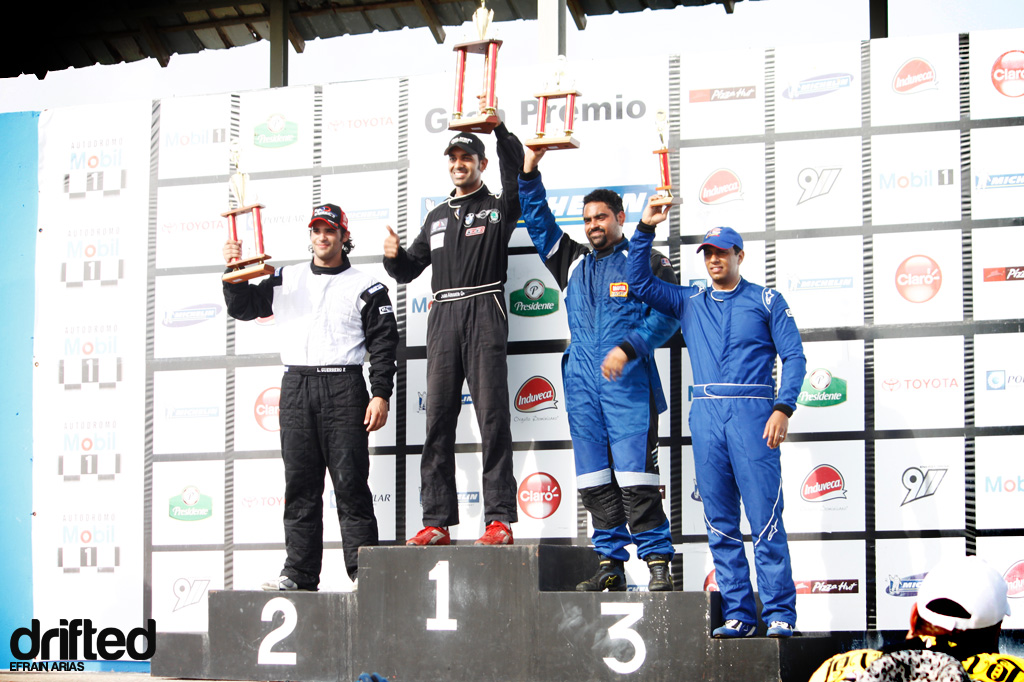 Juan Almonte and his BMW E36 made its way for the second time in a row to the top of the podium!
Luis Guerrero finished 2nd, Eugenio Alfau 3rd and Riandys Helena 4th.
Round 3 is on August 19th, and seems to be the best of the year since Mario Brenes from Costa Rica and 3 time champion Jhonnattan Castro (who is currently competing in FD) are ready to compete. Also two new BMW Turbos are joining the series!
As always, we will keep you guys updated on the only Drift Series in the whole Caribbean; the Dominican Drift Series!
– Efra
Tags: autodromo mobil 1, balita, creilin arias, dds, dominican drift series, eugenio alfau, jose sobrino, juan almonte, juan rodriguez, leo cusco, lucas jimenez, luis guerrero, nathael jimenez, rc drift, riandys helena, ricardo hurtado, Round 2, victor madera
Subscribe to Drifted
If you like this article why not subscribe to Drifted and we will email you our freshest content for free!