DRIFTING EVENT: Street Driven Tour Virginia
Back for its second year, the Street Driven Tour, in collaboration with U.S. Drift and HyperFest ( the latter celebrating its 15th annual event) returned to Virginia International Raceway (VIR) to usher in the 2016 season with three days of bash-style drifting, NASA-sanctioned road racing and Rally Sport competition, car show, vendor support, live music and entertainment, Drift Mini Games, and lots more.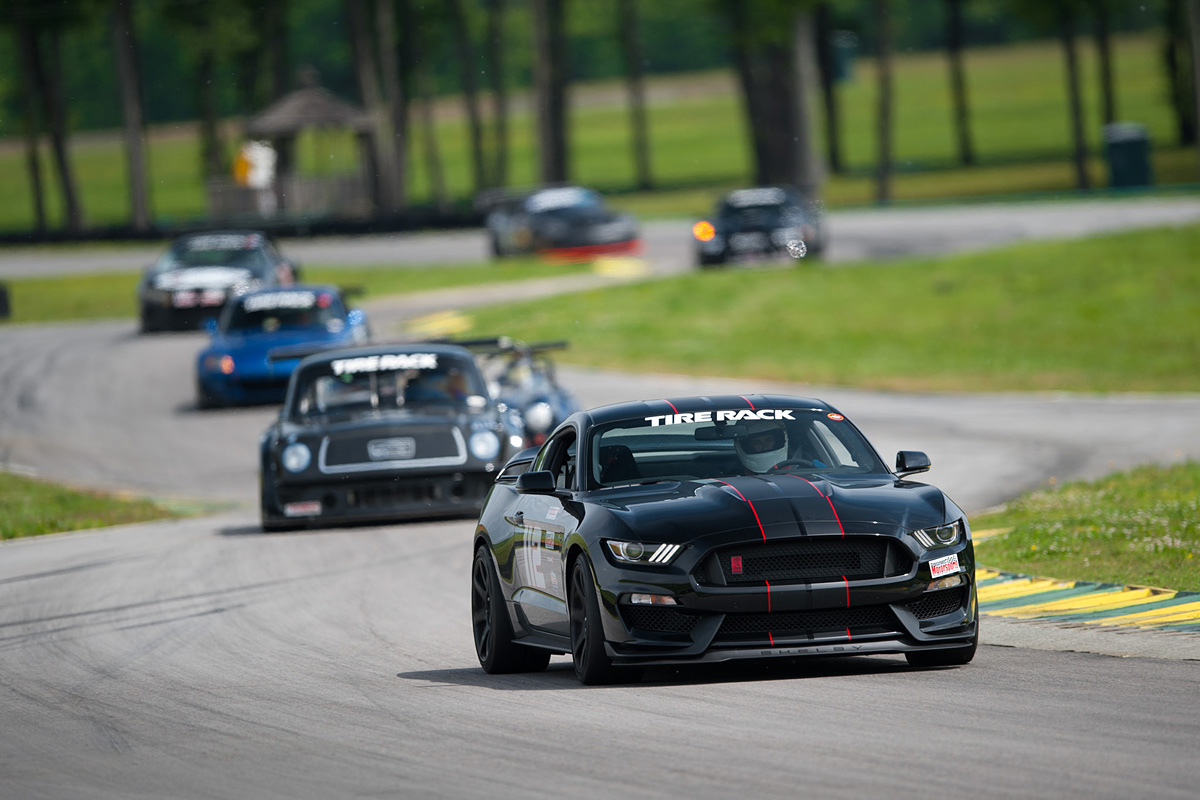 NASA-sanctioned road racing and time trials occurred all weekend on VIR's 3.27-mile, 18-turn Full Course. Filling one of the run groups were a diverse field of 38 entrants of the 2016 Tire Rack® Ultimate Track Car Challenge (UTCC)—a fastest-lap event that invited basically anything competitive out to play.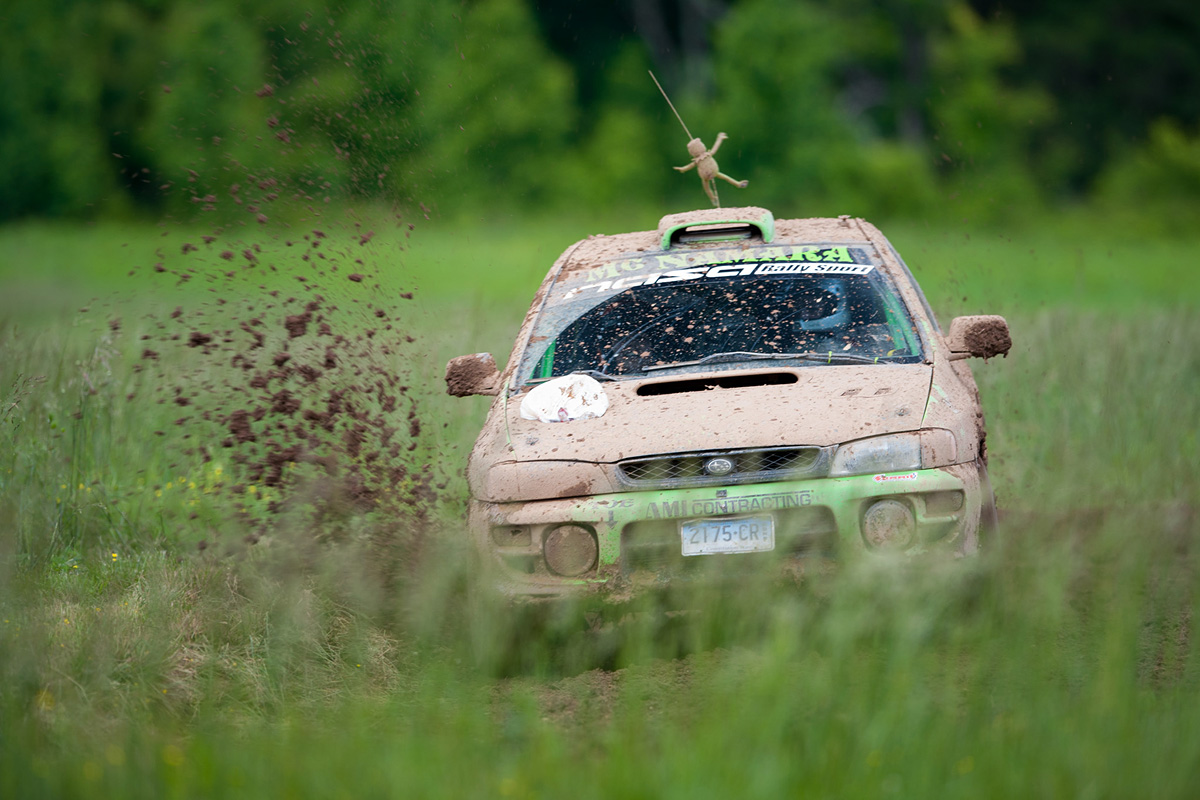 NASA Rally Sport competition and ride-alongs occurred on VIR's rally area (this event called the HyperFest RallySprint) throughout the weekend, as well.
A brief pause Friday night for the first HyperFest / Street Driven event of the weekend: the first-annual "Barbie Car Race," in which NASA and Street Driven drivers battled each other through three elimination rounds of plastic, motorless, wheel-to-wheel racing down VIR's turns 14-16. Modifications encouraged, cheating mildly tolerated, and in the end Captain Jack Sparrow doppelganger Jay West edged out U.S. Drift organizer and FD judge Brian Eggert, employing a not-so-subtle shove technique for the win.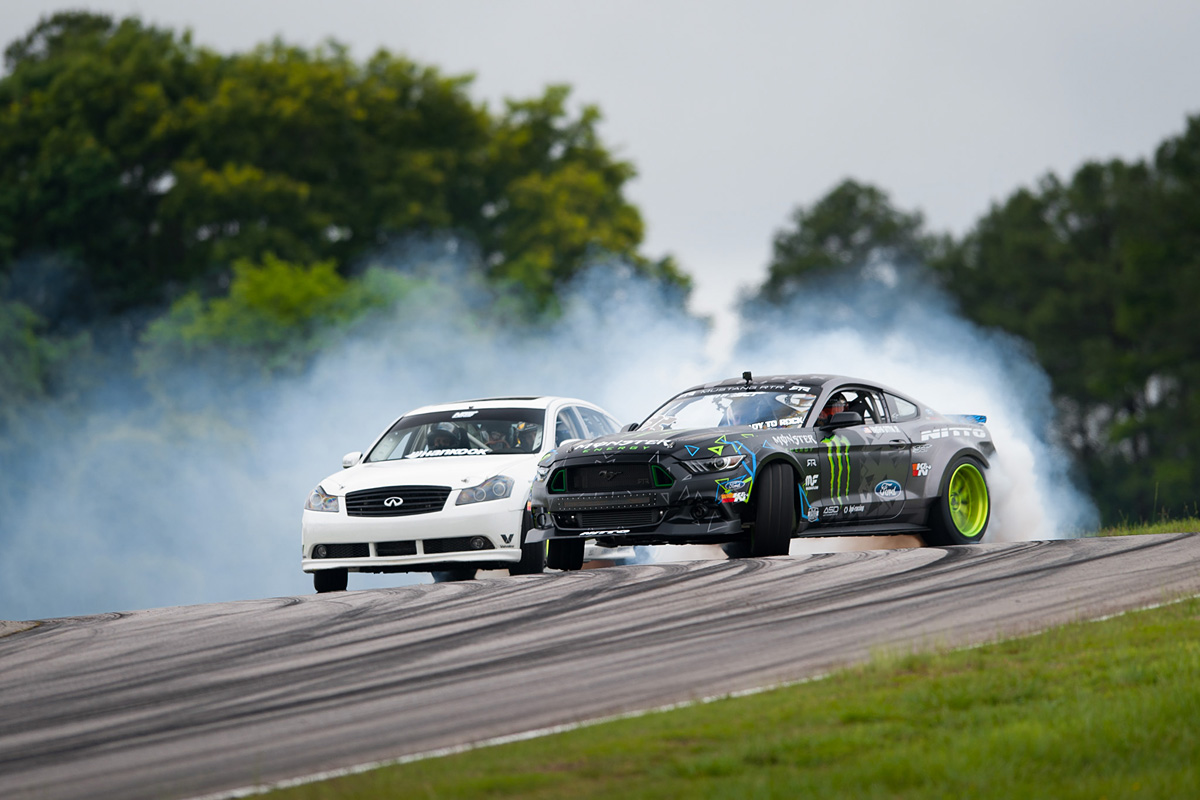 Drifting took place Saturday (the main day of Street Driven Tour festivities) and Sunday on VIR's Patriot Course, which is a smaller circuit within the perimeter of the Full Course. This included "bash-style" drifting in three run groups for intermediate to pro-level drifters, as well as drift ride-alongs for purchase with several FD pros: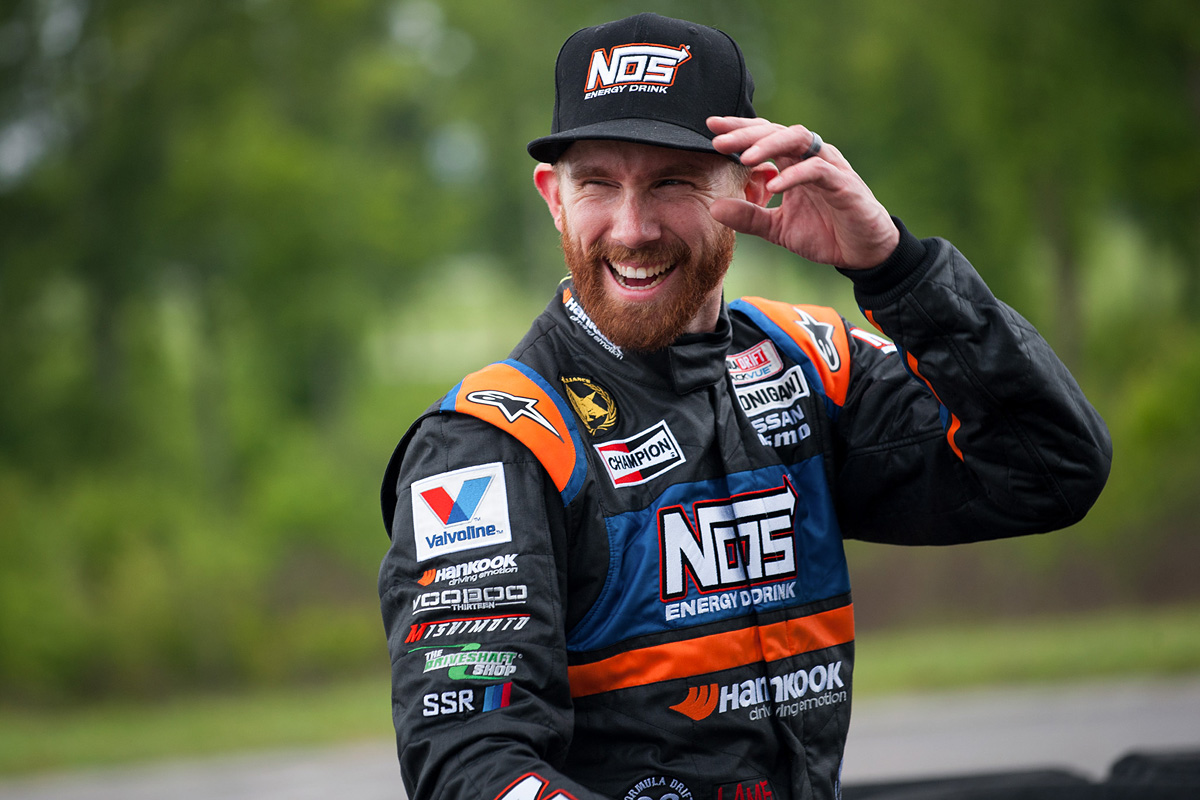 Vaughn Gittin Jr., in his Ford Mustang RTR Formula D Competition car
Chris Forsberg, in his Infiniti "Drift Sedan" and all-new twin-turbo Nissan 370Z
Ryan Tuerck, in his 2JZGTE-powered FR-S "Street Car."
Geoff Stoneback, in his supercharged, V8-powered S14 Nissan 240SX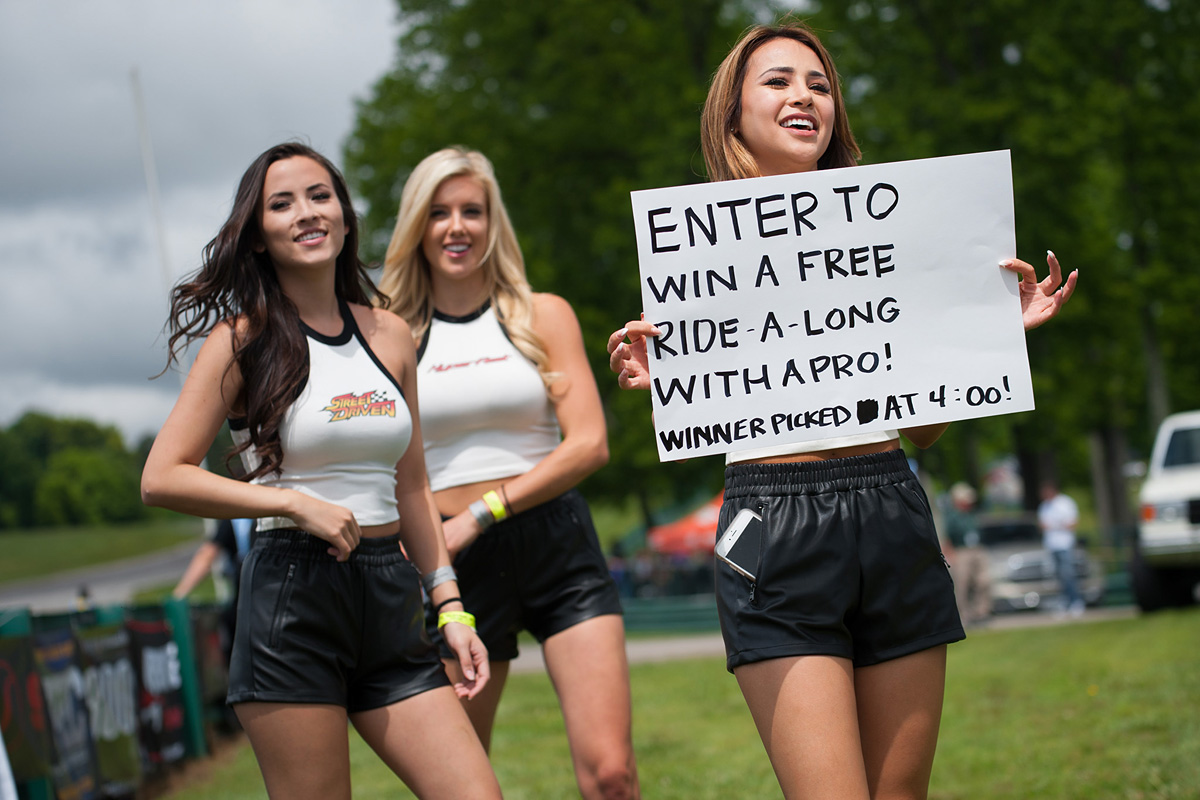 Plenty of talented East Coast and Mid-Atlantic drifters turned out for to tackle Patriot's technical turns and elevation, and impressive performances were witnessed from: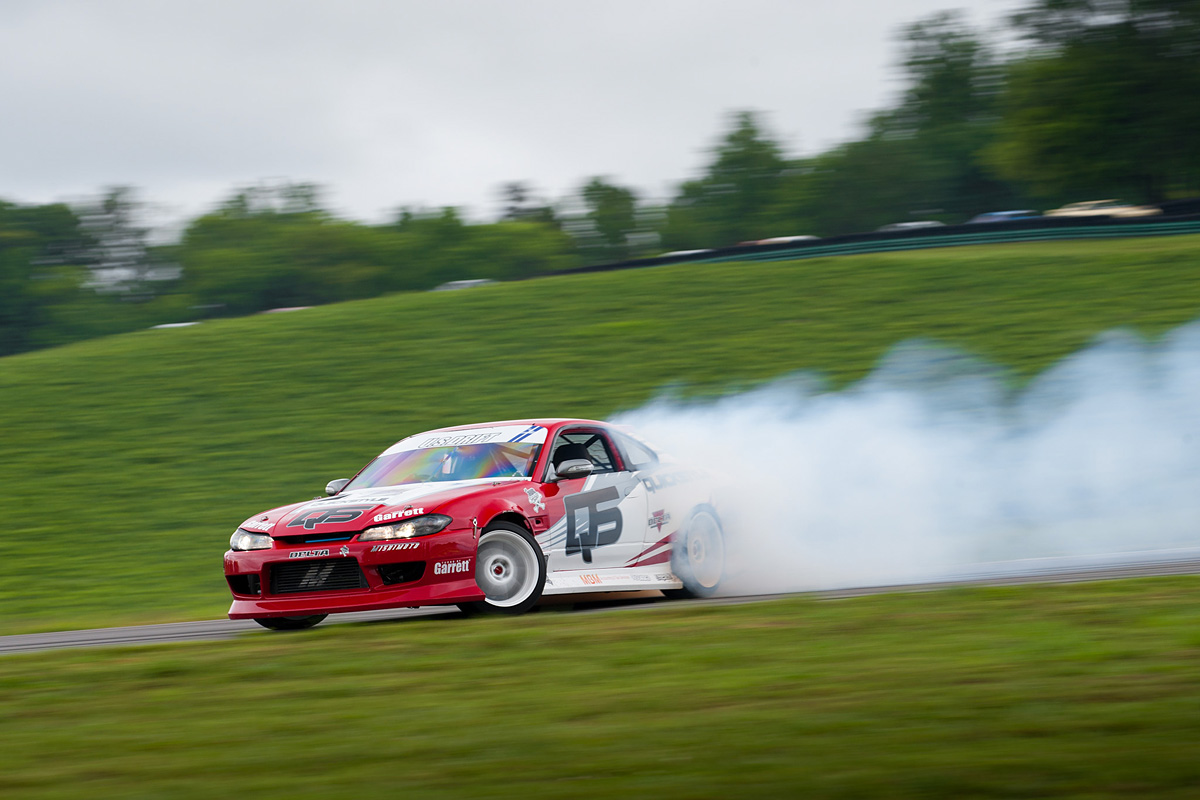 Enjuku Racing's Nate Hamilton and Kevin Lawrence
Austin Meeks
Tommy Van Cleef
Rapper Dan Savage
Doug Van Den Brink
Faruk Kugay (who performed as event M.C.!)
Street Driven Tour's "Drift Mini Games" also returned to usher out the weekend, with three crowd-favorites taking place on the Full Course after NASA racing had ended for the day:
Hard Parking Challenge, where entrants drift toward a wall of boxes and compete with who can come to rest the closest, without contact. Ryan Tuerck won here, coming to rest just inches from the wall.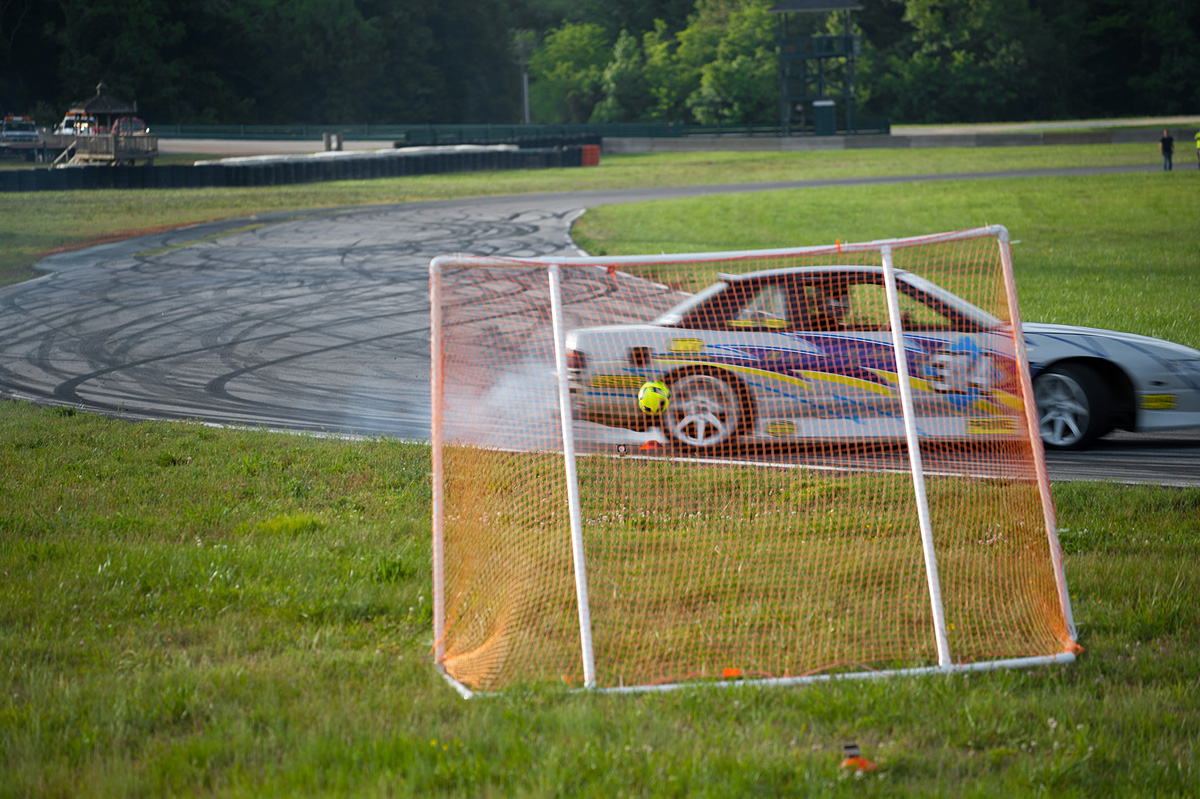 Drift Soccer, in which competitors drift into a soccer ball resting on a tee and attempt to knock it into a goal (won by Rapper Dan Savage, the only competitor to score repeat goals).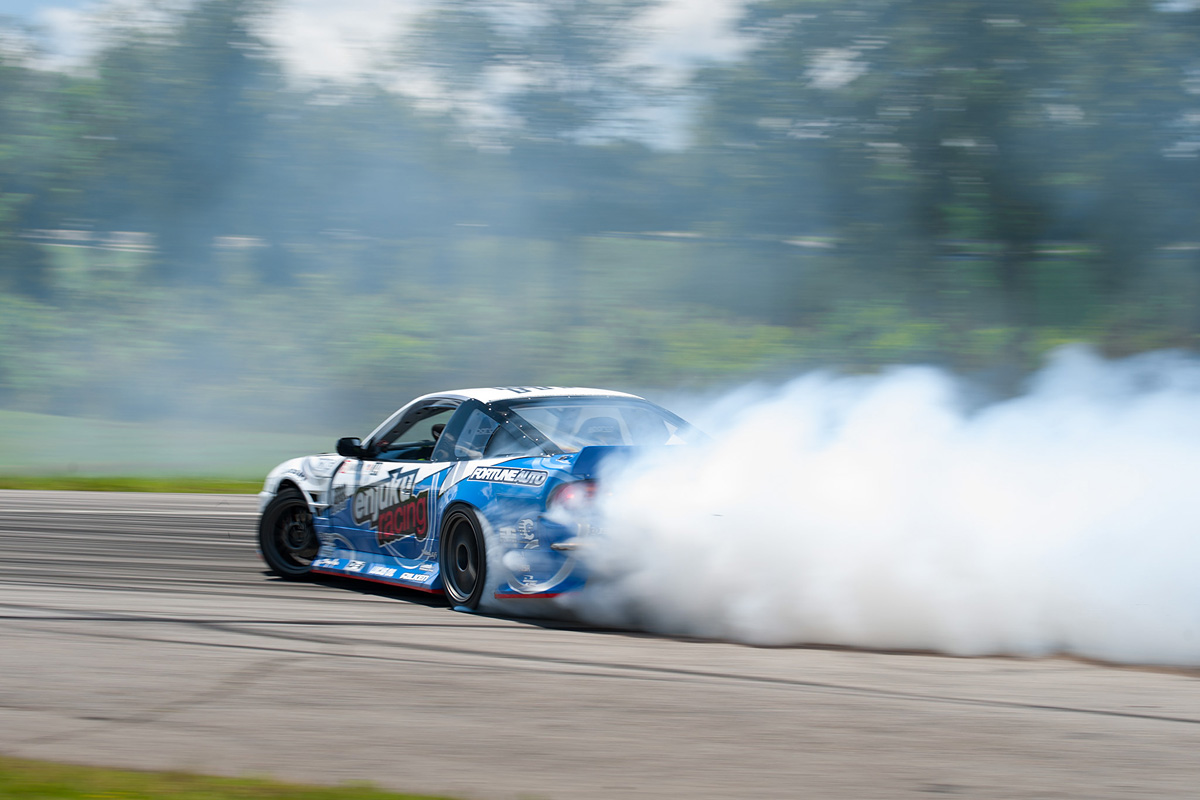 360 Drift, in which competitors connected two turns of the VIR Full Course with 360-degree drifts. Chris Forsberg, Ryan Tuerck, and Tommy Van Cleef all put on great performances, but Kevin Lawrence's 360 was deemed the cleanest, earning the win.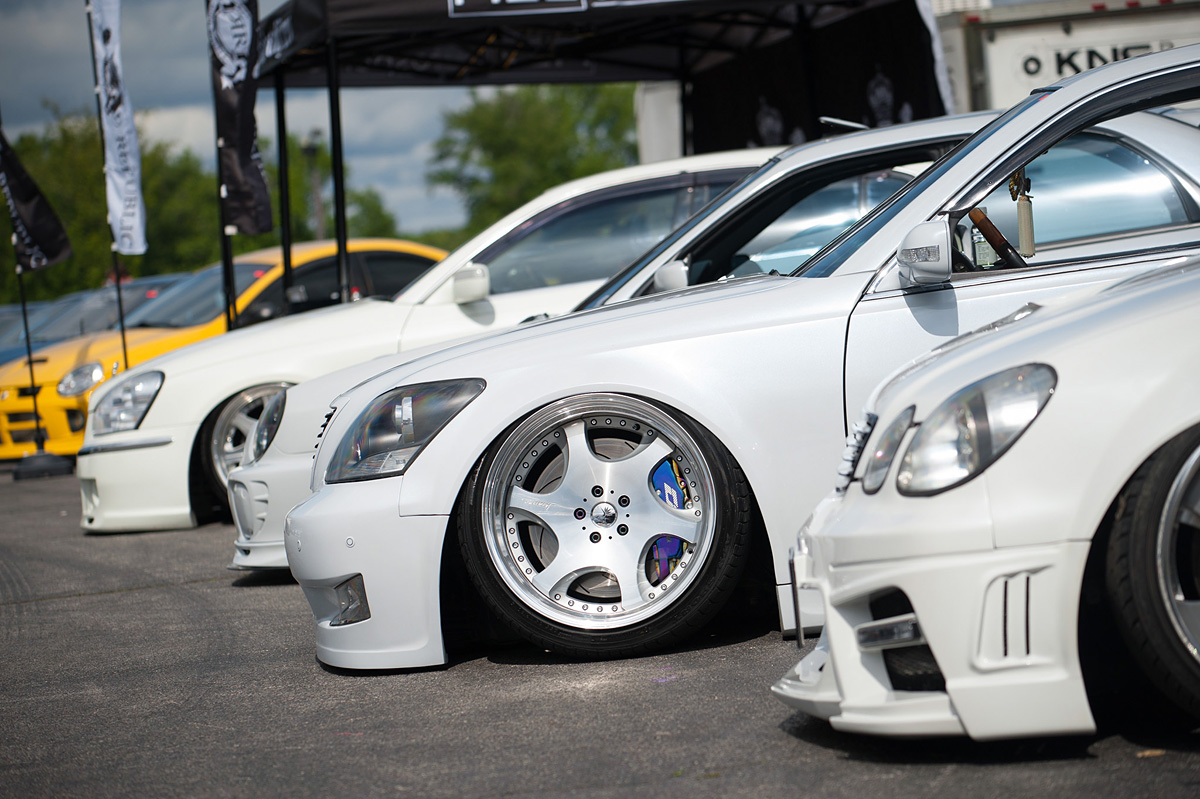 HyperFest may be over (until next year!), but the Street Driven Tour continues all summer, inviting drifters and showgoers to its three remaining U.S. bashes:
Atlanta Motor Speedway on August 20th (in cooperation with SOUTHRNFRESH)
July 30th at Gateway Motorsports Park in St. Louis
Sept. 24th at Las Vegas Motor Speedway.