EVENT: Xtreme Drift Circuit: Seattle – Pacific Grand Prix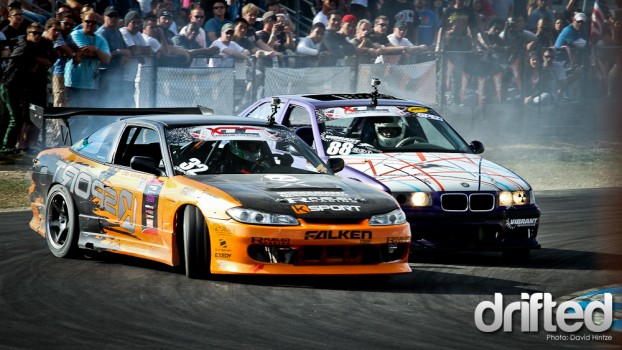 XDC was new to me and had no idea what to expect. The fancy fliers promoted cars and girls, and that was enough to get any guy to attend. It was a combination drift event and car show, both being hosted on track and the more popular than ever Pacific Grand Prix Motorsports Park. Once again this million dollar go kart track sees more than just karts, turning this turn filled course into a rubber burning playpen for drifters local, and out of state.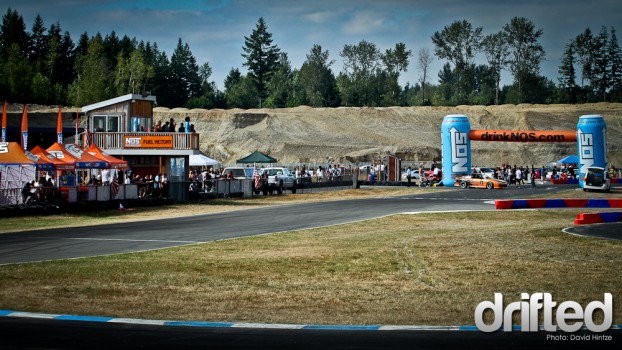 Pacific Grand Prix is a 0.82 mile asphalt track with a main straight approaching 800 feet in length and 30 feet in width. With up to 15 turns the track was sliced in half with the main event taking place on the first 3 turns, and the car show being parked on the oposite end of the track, also where the staging area was moved.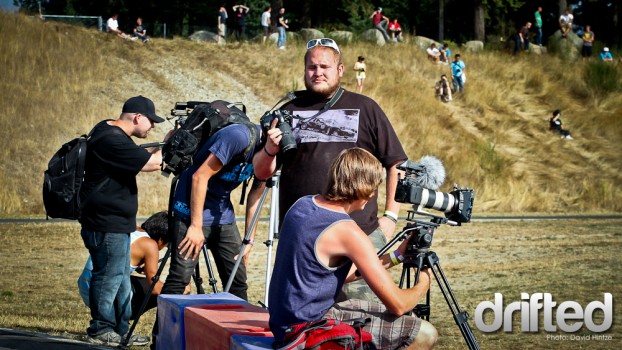 Limited media access to the track itself was something new, but with all the dirt drops, spins, etc, track officials decided last minute to keep media on the outskirts of the track, creating these media clumps at the best locations. You can see though how the design of the track allows for spectators to sit on the hillside overlooking the track. Part of what makes this track fun is how close to the cars you can get, just as a spectator.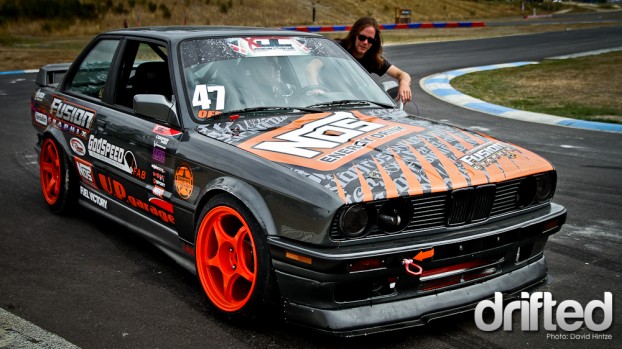 Local Pacific Northwest drivers had the upper hand as they've practiced on this track for over a year, while the other competitors were left with practice runs to get used to the track.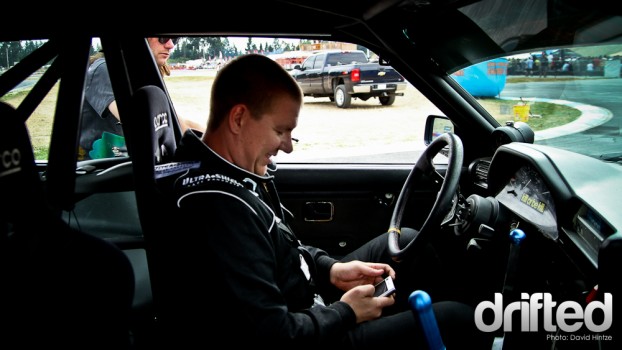 Erich Hagen making last minute tweets before his practice run. A quick turn around from his crash at Formula Drift Round 5 at Evergreen Speedway, apart from a few scratches his car is looking clean again.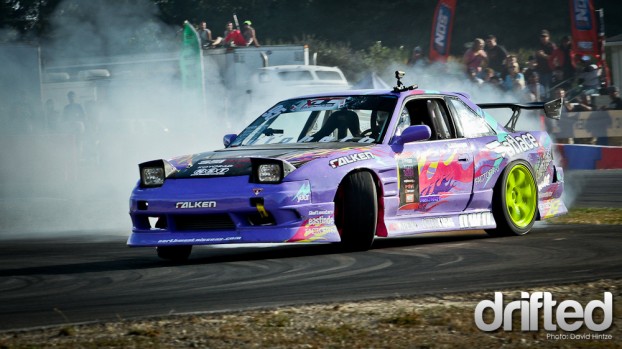 Local legend Walker Wilkerson was competing as well, getting as much track time as he could before round 6 of Formula Drift at Las Vegas MotorSpeedway.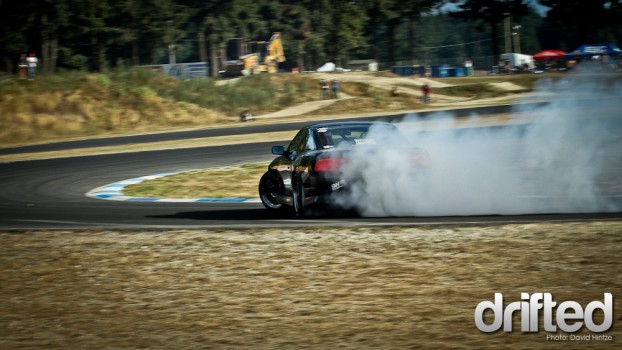 Northwest driver Victor Moore during one of his practice runs. His initial runs were solid and on point, leading his well into the competition. Unfortunately, a problem with his tranny meant he was done.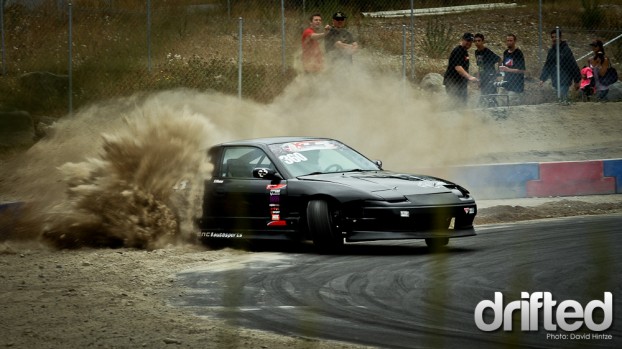 Victore Moore playing in the sand on the last part of turn 3, I was standing right behind that barrier at the last event.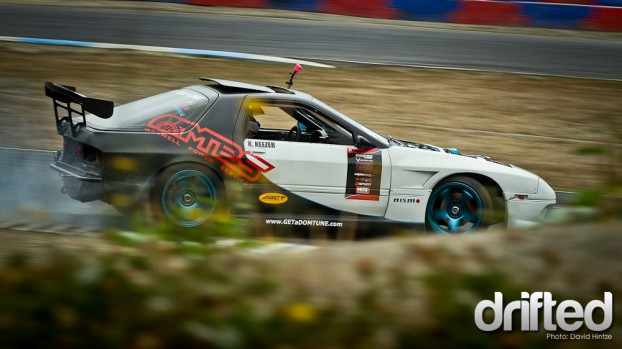 Another NW driver Kory Keezer. The popularity of this guy jumped after putting out this video.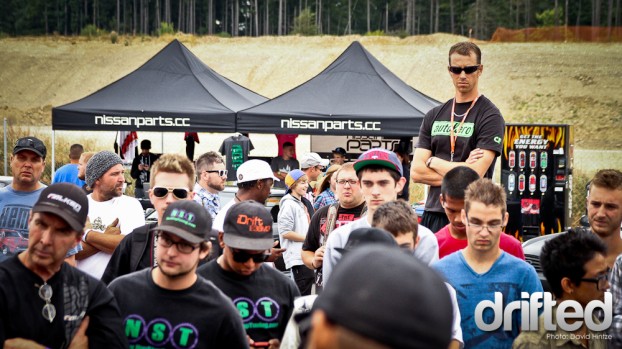 12 foot tall driver Rob Primo at the drivers meeting. He is seriously at least 19 feet tall, and towers above his car.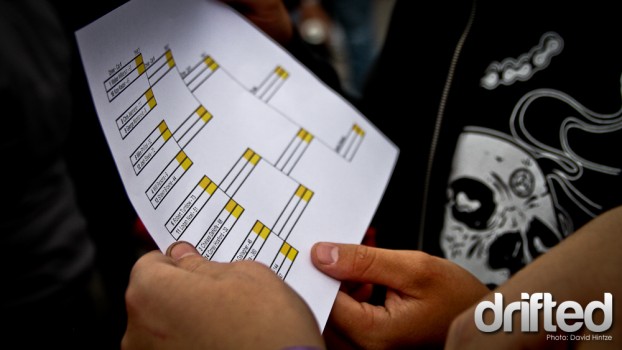 Drivers were told who they would be going up against, the start of what would lead up to the final battle.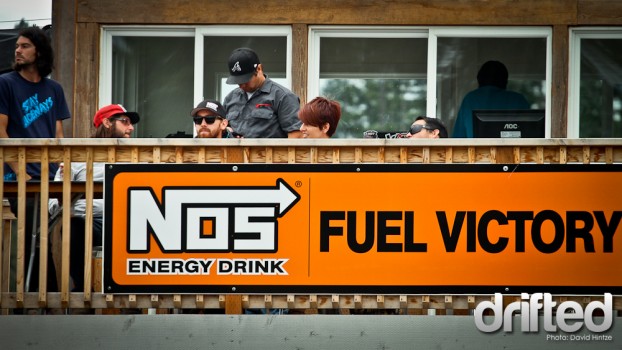 Chris Forsberg was in attendance supporting NOS and also being an active judge during the day. This event in general was not as strict as the standards seen in Formula Drift, and drivers got more applause for dirt drops and crazy angles. XDC also had Jarod DeAnda as their announcer, who is known as the voice of Formula Drift. Send it! #LTGTR (@JarodCapitalA on Twitter)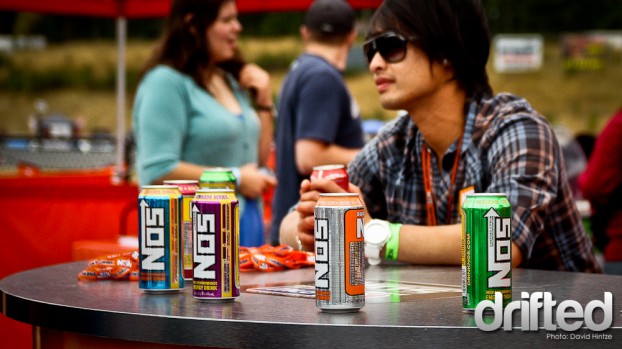 And what's a drift event without one of the best tasting energy drinks, NOS!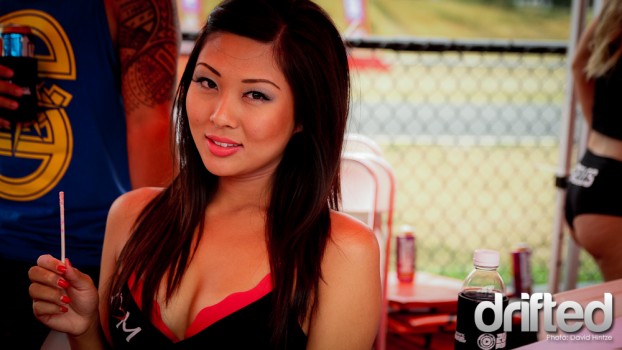 There was a chance between the practise runs and the main event to catch the rest of the event, plenty of booths, models, and other car related awesomry to check out. That lolly-pop didn't stand a chance. *Shudder*.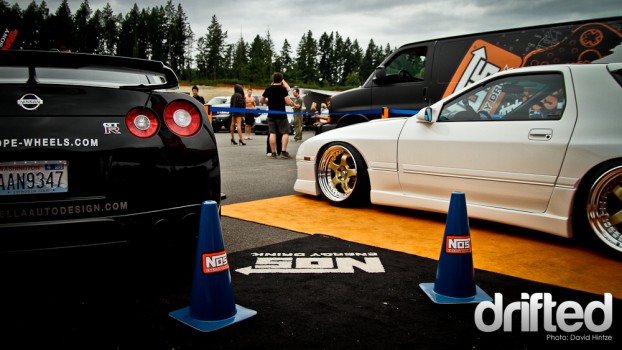 NOS has a few sweet cars at their booth, while the rest of the car show resided on the unused portion of the track. Check out the photos from that at NWMotiv.com
CooperTires brough their huge stage semi truck, and was the location of several dance competitions. This is the way to get a huge crowd.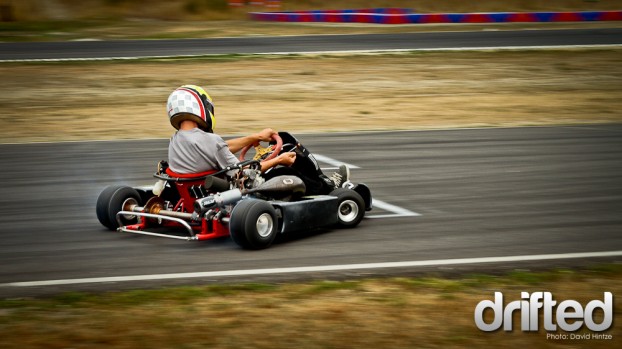 Kyle Zalud in his custom drift cart. It's surprisingly easy to get these things sideways as I found out for myself later when I tried my hand with some of the regular karts, the one above is a special shifter kart.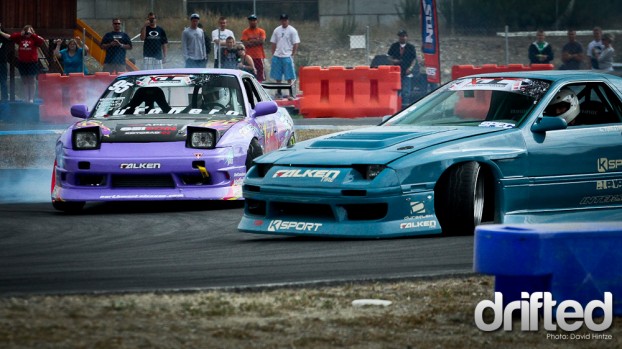 Walker Wilkerson during the main competition. He qualified first in the event, and made it all the way to the very end and took second place.
Kory Keezer and Drift Union's Logan Noël coming around turn 1 getting a super close line worked out.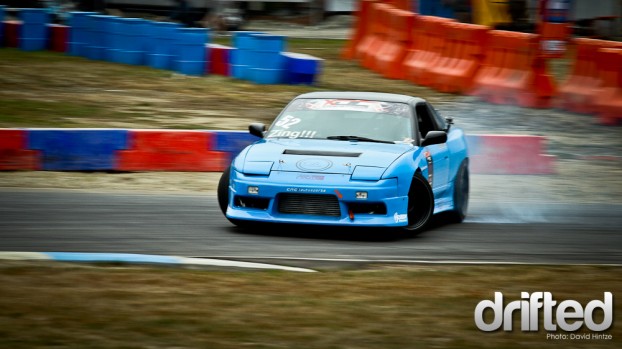 Mike Philips, another driver out of the northwest also did very well, taking 3rd place.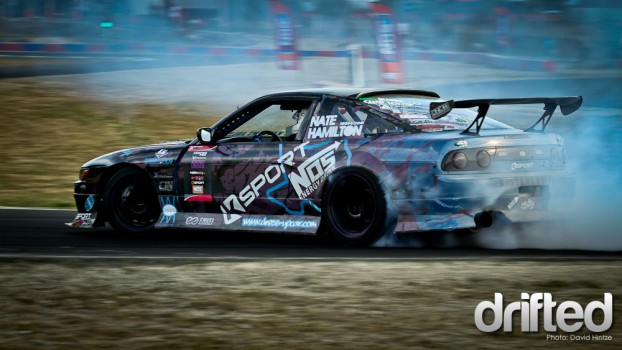 Nate Hamilton in one of his final runs. He ended up taking first after Walker Wilkerson had a failure of his rear differential.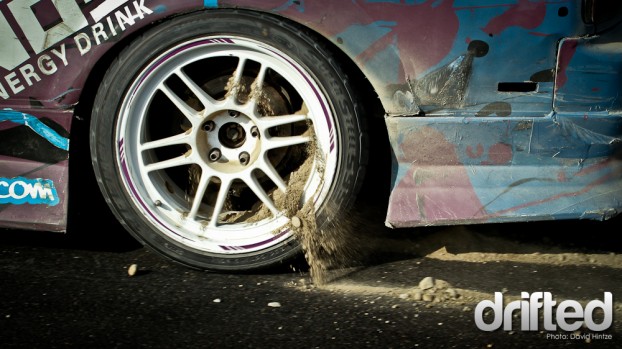 Countless dirt drops = drift shovel!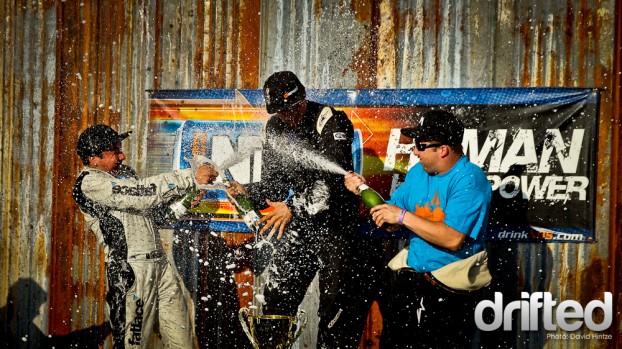 1.Nate Hamilton
2.Walker Wilkerson
3.Mike Phillips
Full Gallery:
www.GwagDesigns.com/xdcseattle2011