FEATURE: Countdown to Road Atlanta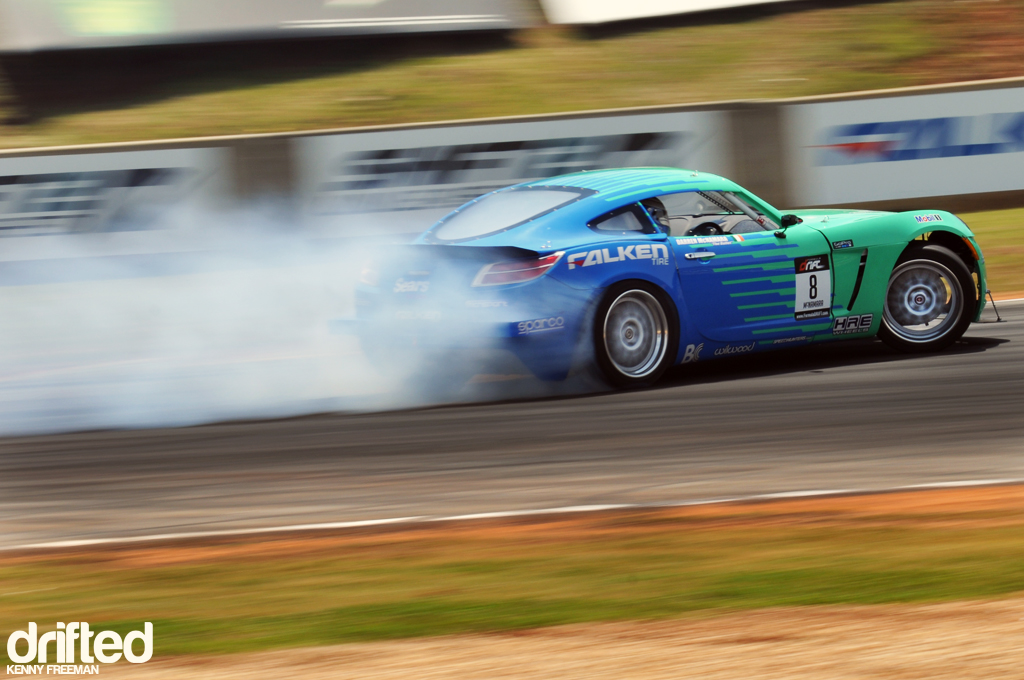 Just so you know this will not be a formal write up on  FD Round 2 2011 in Atlanta, Ga. The reason is because well, everyone already knows what happened in Atlanta. The Road to the Championship is what they call it and oh how it is a perfect name for this event. Atlanta brings the most energetic crowd, drivers and even media. From 2010 media guys dressing up in banana suits to 2011 human tower of media, Round 2 is a must for anyone loving the Formula Drift Series. The crowd gets so wild sometimes even a fight breaks out for no reason. Even the drivers get a little insane when they come down that hill into a hard left with the rear end of their car facing the crowd.  These guys know how to do it in Atlanta.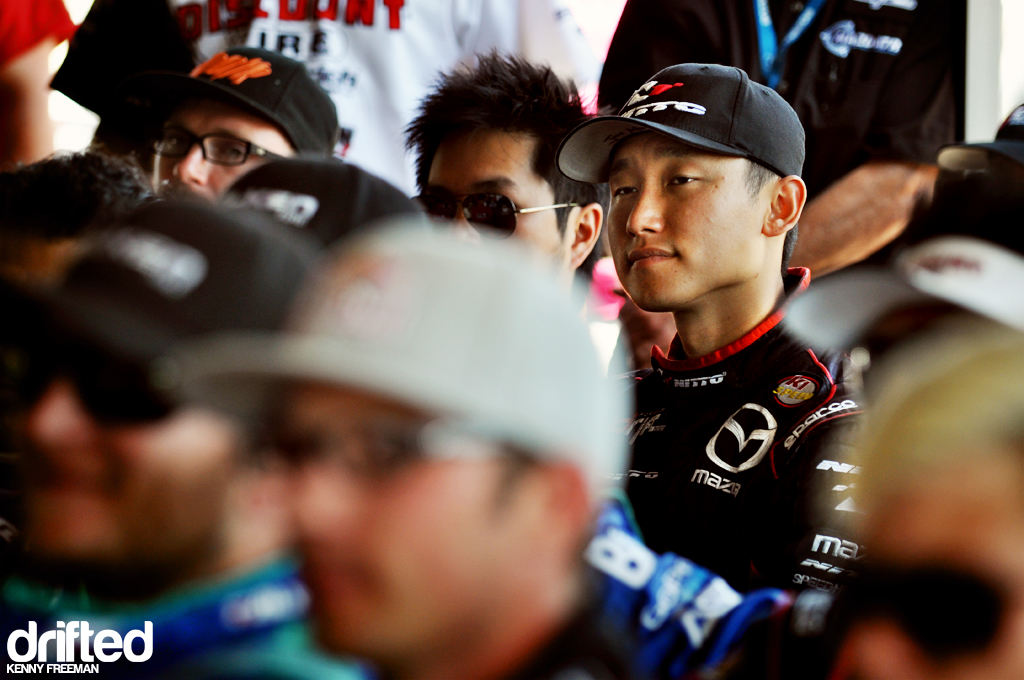 Joon Maeng sitting through one of many driver meetings. There is a reason why they call him Joon "The Gentle" Maeng, but its has nothing to do with is car or his drivin. If you dont know, he drives the 2009 Bergenholtz Racing Mazda Nitto RX8 and it holds a Mazda Speed turbo charged 3-rotor motor.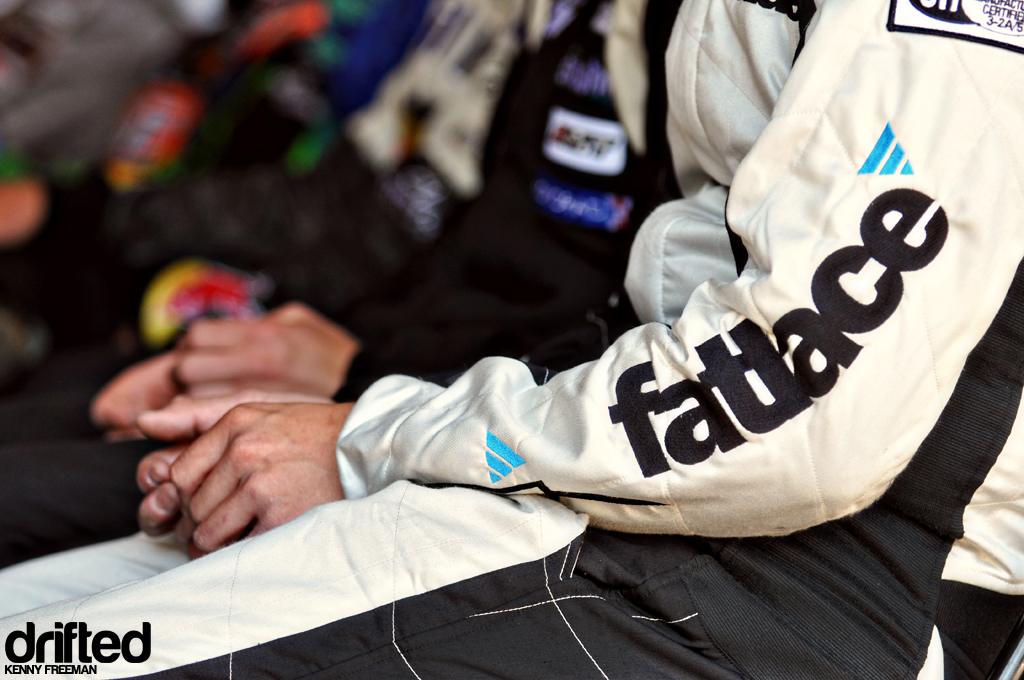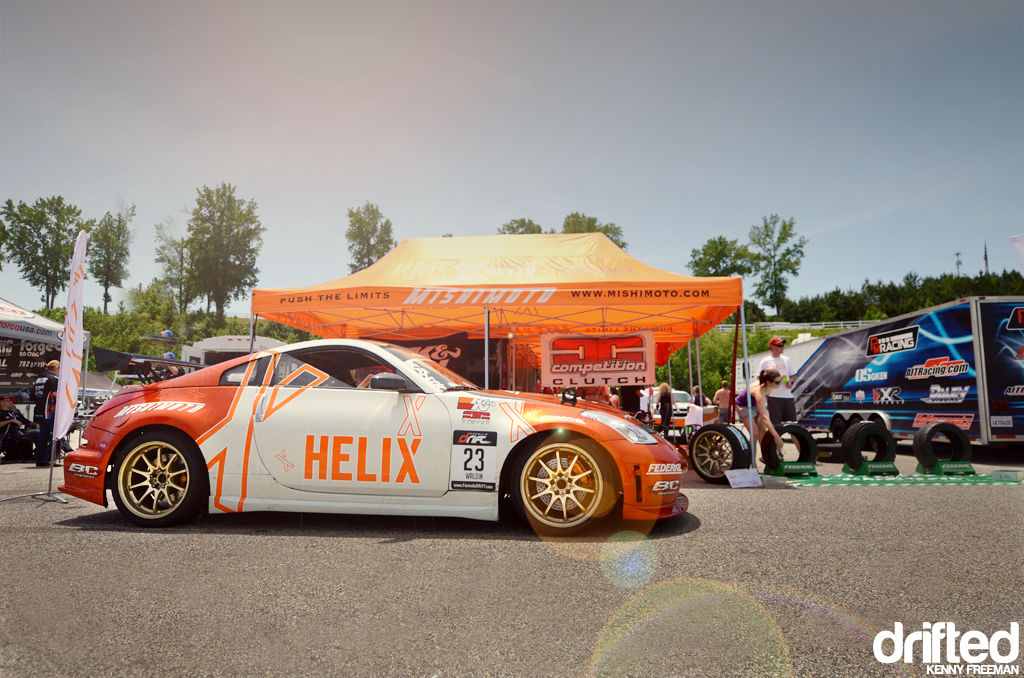 Anticipation can kill sometimes, but maybe its not you its killing. Maybe its eating away at your opponent, ever thought about that. The Helix crew, usually the ones on the track spitting flames, sits proud and awaiting the time for battle.
Matt Waldin and his 2008 Helix Drinks 350Z has got to be one of the crazies cars on the track. Spitting flames, smoke flowing from his tires and great angles makes him a great eye catcher from my Nikon lens.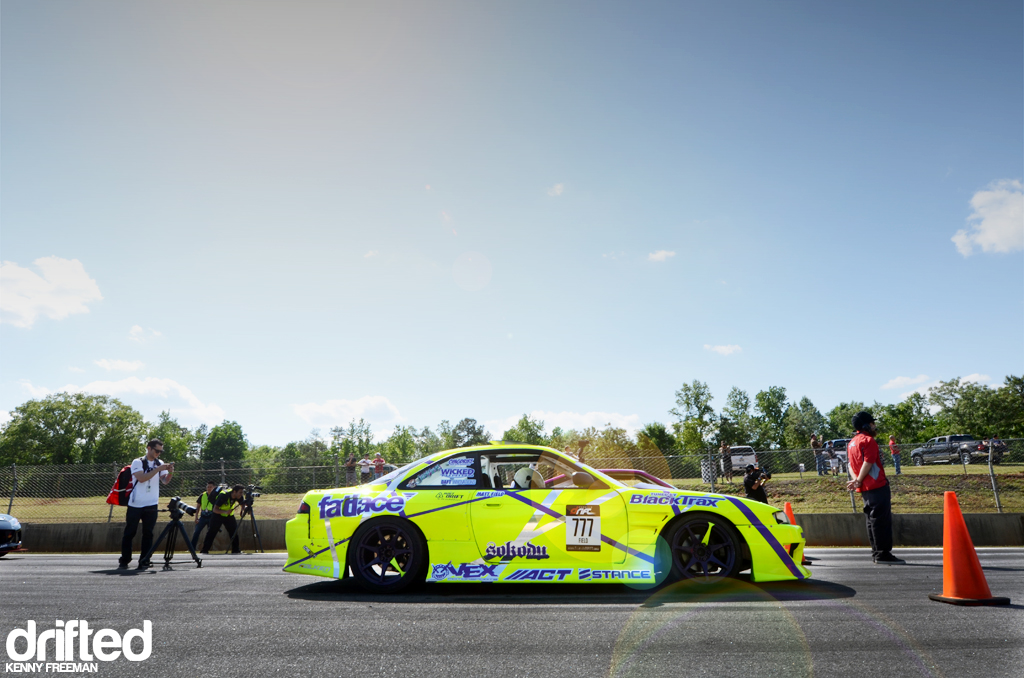 The line-up.. always a great place to see some intense faces on the drivers and their crew. For some its the first time seeing the crowd at the bottom of the hill at turn 10. For others its just another day in the office.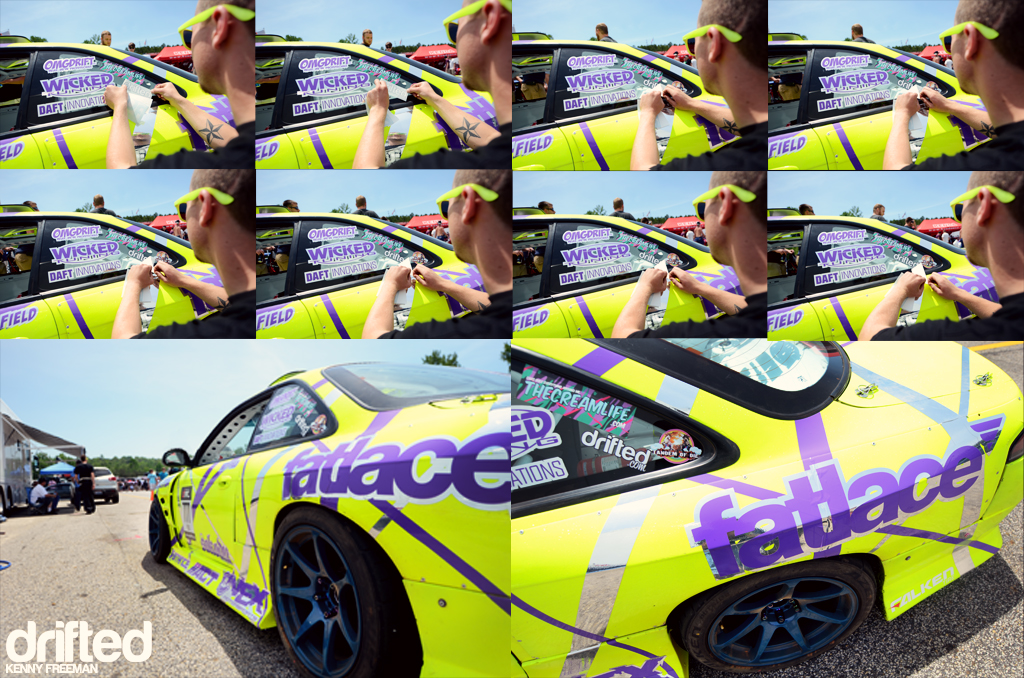 Had the privileged meeting Matt Fields during the two days  at Road Atlanta. Told him who I was and who I was with, and probably the most chilled out driver there. If you are wanting to talk, he is willing to listen. I also handed him a Drifted.com logo and he decided to go ahead and put it on his car right there in front of me.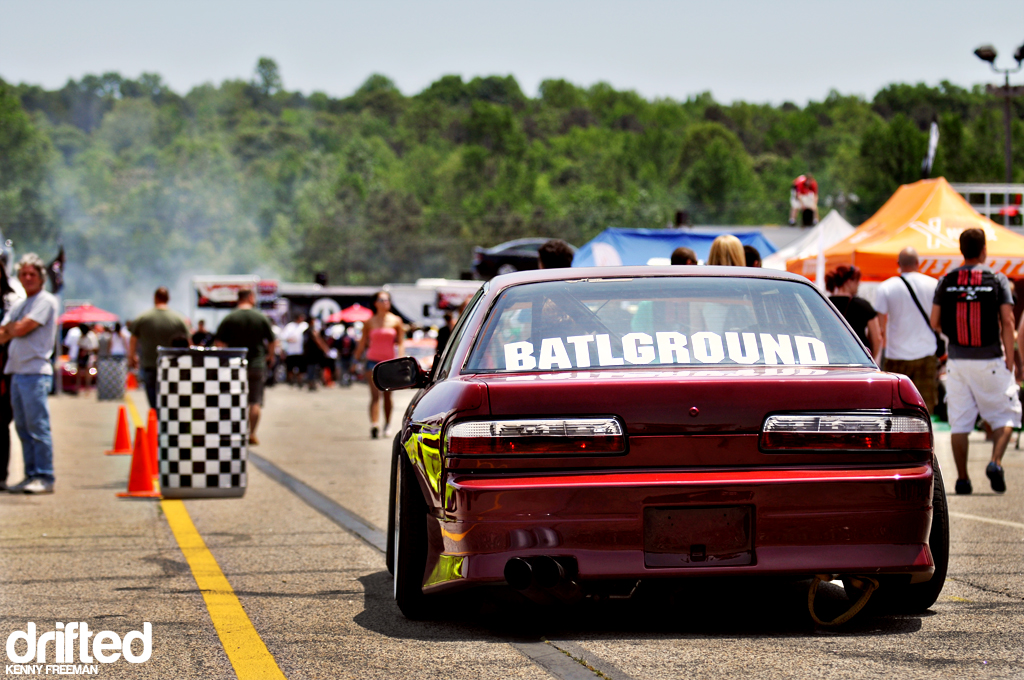 Speaking of the new guys, Chris Ward driving in the Pro Am series last year and placing 2nd now is a driver in the Formula Drift Series as a rookie. The reason I bring him up is because I have watched Chris for years and have pulled for him every time. This guy knows how to drive. If you keep up with my posts then you probably have seen him a few times and if you live in the Atlanta area then you already know who Chris Ward is. Driving his 1993 Nissan 240sx, representing Batlground last year and this year his sponsors consist of Tiger Racing, ROTA Wheels, Megan Racing Suspension, BC Coilovers, Chase Bays, Canton Racing Products, Litespeed Racing, Lakewood Industries, Competition Clutch, Manhattan Pizza, and  EBC Brakes. Just wanted to take this time to say good luck to Chris, I will still be out there cheering for you man.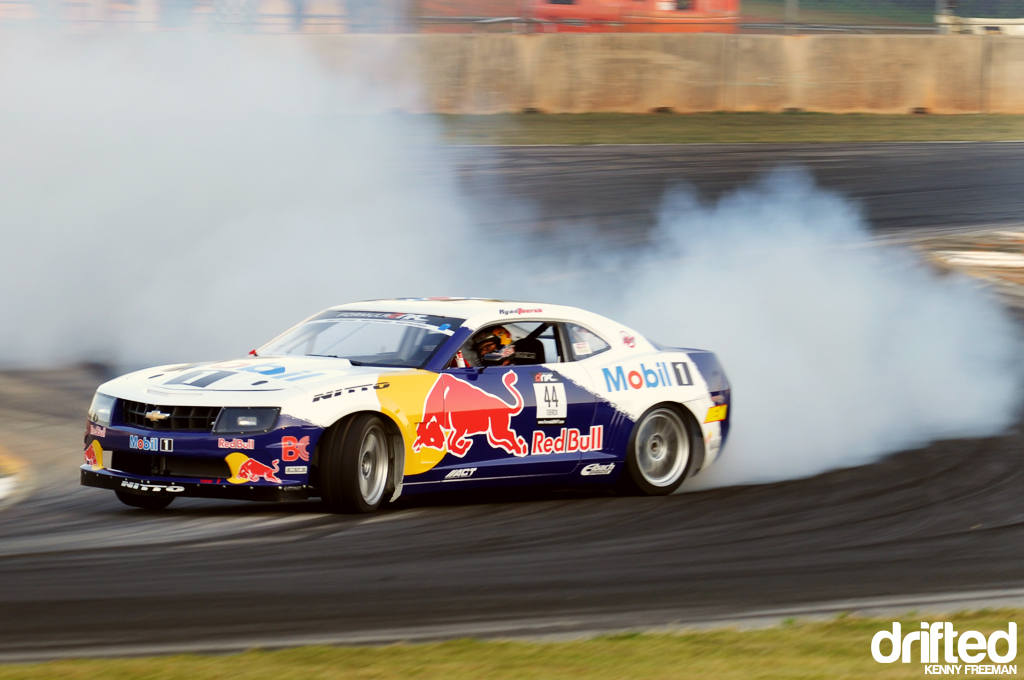 Ryan Tuerck is one of those drives that is now driving a new car, long gone is the Red Bull Camaro; replaced by the Retaks S13.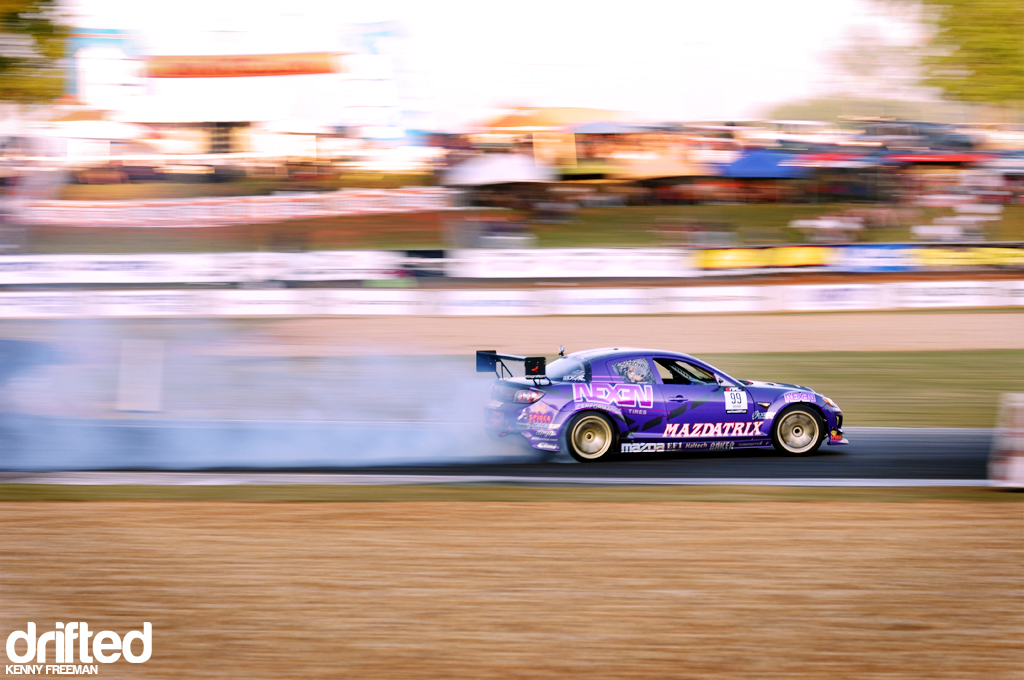 Kyle Mohan, one driver not to look over or forget. I never see much about this guy but I cant help but to keep clicking even once he is past my view. He is one of those drivers that is very consistent and really fun to watch.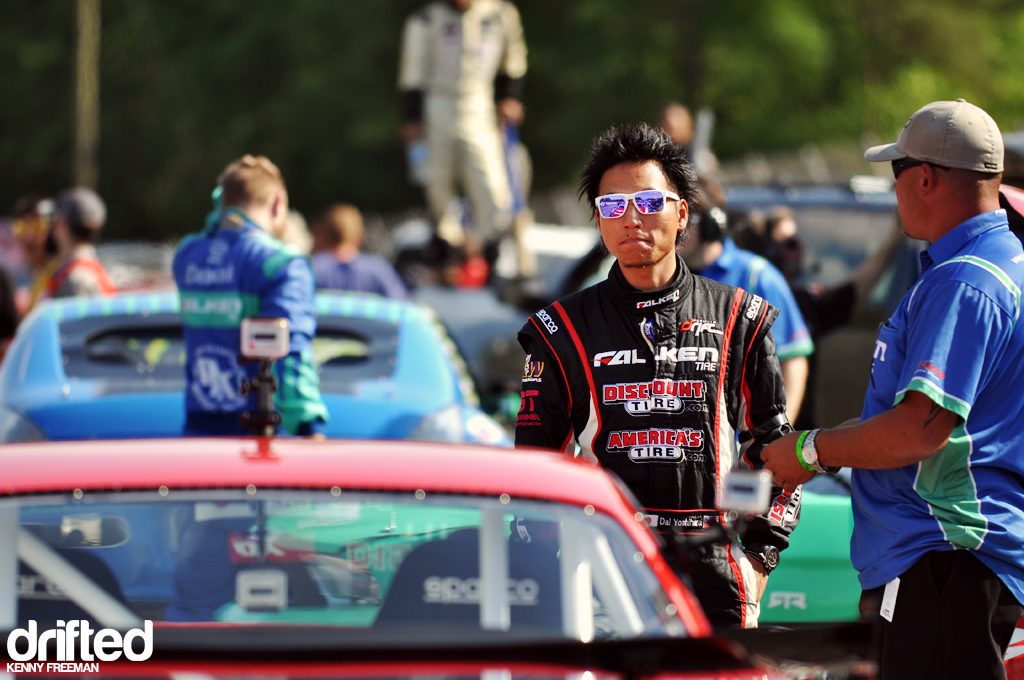 At the end of the day, the one that got it this time was the one who took over last year. Mr. Daijairo Yoshihara and his #9 Discount Tire/Faulken Tire 1993 Nissan 240sx. If you watch Formula Drift then you already know Dai is not someone to take lightly on the track. He is a very precise and consistant driver that is always going to be in the top 32 or at least a good percentage. I don't see why you wouldn't see Dai in the top 3 this year, and maybe I am speaking to quickly but I see him on that top box again for a 3rd year in a row.
Formula Drift arrives in Atlanta May 11th-12th, check back here for the Livestream during the event and post-event coverage.
Thanks for your time and interest and check out all my work on my other pages
::Kenny Freeman