Adrian's V86 Desktop Wallpaper
Download your wallpaper of Adrian Walsh's stunning V8 AE86.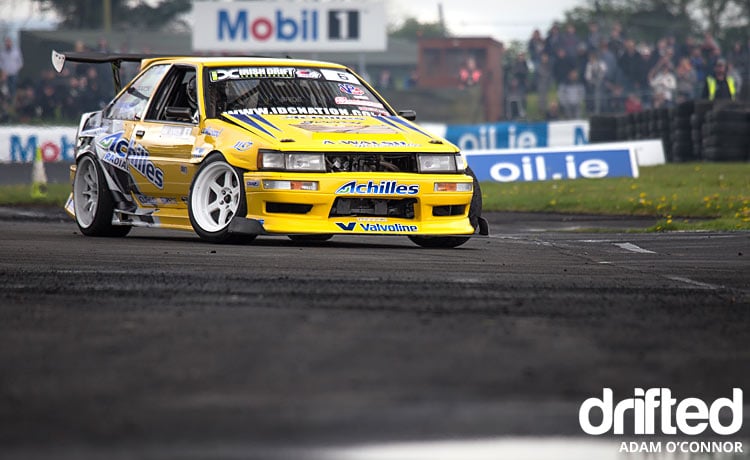 Drifted photographer Adam O'Connor took this incredible shot of Adrian Walsh's V8 (LS2) powered Toyota AE86 Corolla.
We offer this as a free wallpaper for your Laptop, PC or mobile.
Download your Toyota AE86 V8 Corolla wallpaper
Right-click "Save-as" to download the wallpaper in your chosen size.
Watch Arian's V86 in action!