Modified Car Insurance – The Complete Guide
If you're into drifting, chances are that you're into modifying your car. You, my friend, are going to need modified car insurance. Get clued up with our complete modified car insurance guide.
Modifying your car allows you to enhance its performance and make your own unique improvements. You can stamp your personality on your pride and joy and redesign it to your heart's content before hitting the open road.
However, once you begin modifying, all deviations from factory standard must be declared to your insurer or your insurance cover will be void.
Some examples of modifications can include – changes to the vehicle's bodywork, engine, wheels, audio system or even something simple, like fitting a tow bar or roof rack.
Looking for UK modified car insurance? Brentacre has a modified car insurance policy to suit all your insurance needs.
If you have a modified vehicle there will be fewer insurers willing to cover you, which could potentially lead to a more expensive policy and higher premiums. So, it is worth shopping around before deciding which insurer to use.
Although some insurers won't even consider giving a quote for non-standard vehicles, there is a range of specialist modified car insurance companies available who won't rip you off. They recognise that a one-size fits all approach does not suit everyone and will tailor your insurance policy to meet your specific requirements.
Types of modifications
When it comes to modifications, insurers do not differentiate between performance and cosmetic tweaks and safety improvements. So, a change to the suspension to improve handling and safety or even fitting a disabled ramp is treated in the same way as a spoiler.
Even temporary alterations such as tow bars and roof racks are classed as modifications by insurance companies and need to be declared when you arrange cover. Otherwise, you risk invalidating your policy, meaning that you will be without cover and you will be breaking the law.
If an insurance claim is paid on your behalf, the company may also ask for reimbursement, even if you only hold Third Party cover you may still be out of pocket.
Insurance companies want to make a profit like any business, so if they can avoid making a claim, they will do so. Pleading ignorance of non-disclosure is not a defense. Make sure that you keep a copy of the modification notice, so you are ready to present it in the event of a potential claim.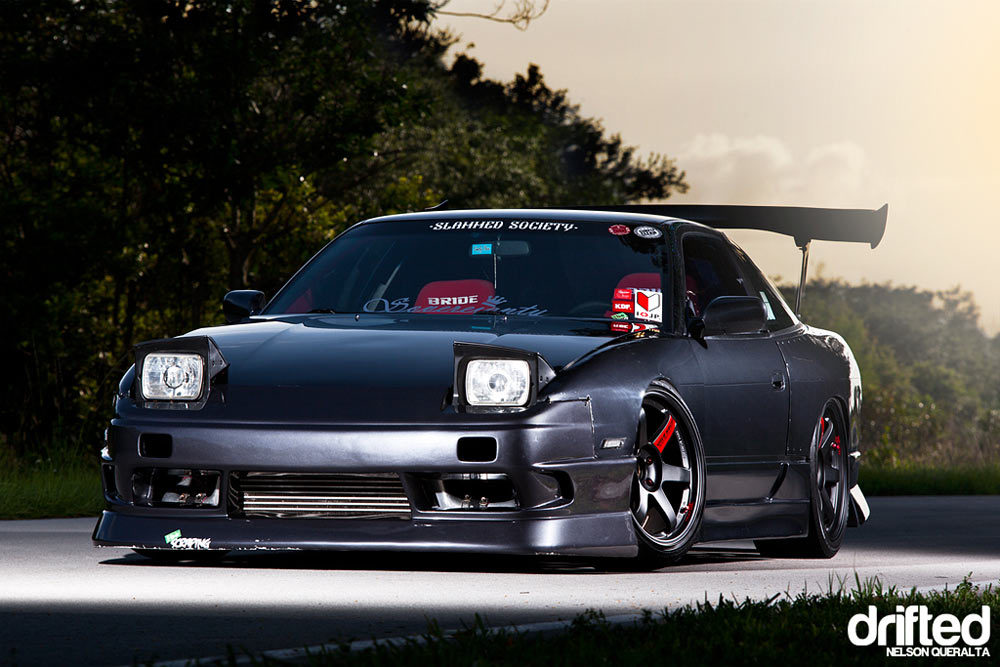 The risks of modifying your car
Research from insurers has shown that modified cars are involved in a greater number of insurance claims, not just because of accidents, but as they are more likely to be stolen.
This is also because modified cars are typically owned by younger drivers who are classed as a higher risk. All vehicle changes, except security improvements, are too treated as an increased risk.
However, you could always buy a car that has already been modified, as this will be less of an issue because you did not make the alterations yourself.
Confused about car insurance? Try our comprehensive types of car insurance guide.
Cosmetic enhancements such as wider wheels could also worsen the car's handling. Your vehicle now differs from the model the insurer rated so the original grouping no longer applies. Therefore, the underwriter then needs to agree "terms of cover."
They may decide to insure the vehicle at "normal terms" (with no extra premium), or "apply terms", which may lead to an extra premium and/or a higher excess or you can agree to replace the modified parts with standard parts, in order to reduce the risk of theft.
You will need to state honestly what alterations you have made but try to use technical vehicle terms instead of petrolhead slang.
If you also describe the improvements that your modifications have made to your car, then you will make a favourable impression on the underwriter.
Insurers are obviously more interested in car enthusiasts who have invested in their vehicle, rather than street racers. If you can provide evidence of the alterations, who carried them out and how this affects the car's performance, then you will undoubtedly impress the broker.
It also a good idea to get insurance cover first, before making modifications, as the insurer is more likely to be receptive if you have made no prior claims.
If you make an alteration after taking out the policy, you must notify your insurer immediately. You can't wait until renewal time because you will invalidate your cover.
The positive of this is that if you were to have an accident, you can claim like-for-like replacements for the expensive modifications.
Specialist modified car insurance
Specialist companies offer modified car insurance at a reasonable cost as car lovers take more care over their automobiles, so they are less likely to make a claim than regular motorists.
They are more understanding than insurers who only deal with standard vehicles and realize that the owners have put time, money and effort into their vehicles, so they are not going to damage their investment by driving dangerously.
This goes against received wisdom, but specialist modified car insurance brokers have recognised that there is a gap in the market and they have come up with a low-cost solution to fill it.
They keep prices at a reasonable level by dealing with modifications that do not affect the vehicle's performance by loading their cost onto the excess.
These items include spoilers, alloy wheels or exhausts and have no effect on the model's power, so they can be added to the policy's excess.
Specialist modified car insurance providers also take an active interest in the "modding" scene and often sponsor events like modified car rallies, shows and track days.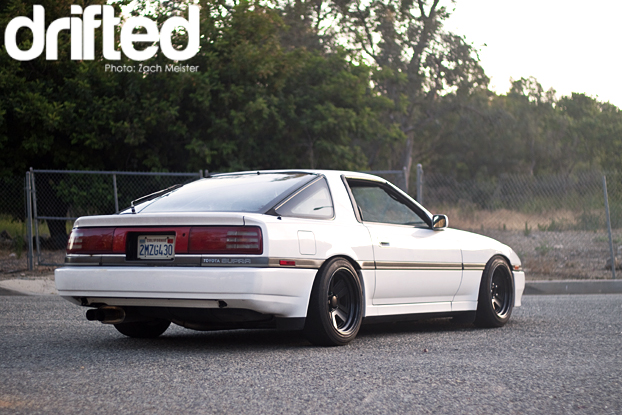 How to find modified car insurance in the USA
The cost of modified car insurance is competitive if you shop around using comparison websites such as gocompare.com.
They can help you to choose between regular auto coverage or specialist modified car insurance. Using their online tools, you can get a tailored car insurance quote within minutes.
Auto insurance requirements vary from state to state so you can ease the confusion by letting the online insurance agents do the hard work while you relax! They will answer your questions and go through the options with you to help you with your decision.
With a modified vehicle you will likely have invested a lot of money into it and will want to ensure that your auto insurance covers you fully in case something unexpected happens.
Got a classic car? Then check out our classic car insurance idiot's guide.
Shopping around for various modified car insurance quotes is the best way to ensure that you get value for money. Prices and coverage differ greatly between insurers and an online quote will quickly give you the details that you need to make an informed choice.
Enter your requirements on the online form and you will be matched to an insurer who meets your needs. You will then be called by a representative who will sell you the appropriate cover. The insurance agent will be familiar with the laws of your home state and save you from unnecessary hassle.
Modified car insurance is offered in the USA by Allstate. Unlike an ordinary policy, it may reimburse you for your vehicle's value if it's damaged or destroyed.
The benefits of their modified car insurance are – no mileage restrictions, the value of your car is protected and they offer a flexible claim service, so you can choose where your automobile is repaired.
Nationwide also offers an impressive modified car insurance policy. The cover usually lasts for 12 months, so you don't have the hassle of renewing in the middle of the year.
Collision and damage coverage is provided, you can use a repair shop of your choice and you will be protected in the event of theft. Although customised cars are not designed for everyday use, accidents can still happen.
So, in the unfortunate event of a collision, your policy will cover you up to the agreed limit. Other types of damage may be covered by the modified car insurance policy, such as fire and vandalism.
If your automobile is stolen, then the policy will cover you up to the agreed value of your vehicle. Nationwide also offers agreed-value and guaranteed-value policies, which we will be discussing later.
They keep premiums low (up to 42% less expensive than regular car insurance), so you can invest your hard-earned money in the latest upgrades!
Progressive Insurance has a "custom parts and equipment value" policy, which covers the repair or replacement of items added to your car. These can include – a stereo, navigation system, custom wheels or even a paint job.
Any alterations that were not made by the original manufacturer are considered to be aftermarket accessories, so you will want to insure them.
If you fit custom wheels and rims to your vehicle, then CPE coverage will usually insure them up to a $5000 limit.
Don't worry if you have not found a suitable modified car insurance policy after using a comparison site, you can still speak directly to a specialist broker.
Otherwise, you could consider becoming a member of a modified car club, such as the Toyota Owners' Club. The club can help you to meet fellow "modders", find a suitable insurer and possibly even make you eligible for a discount.
Other ways to cut the cost of modified car insurance
Make sure your vehicle is securely locked away overnight and if your automobile only has a limited mileage, then let your insurer know.
You also need to consider the type of modifications you make. Performance-enhancing alterations are seen as the riskiest and will result in the biggest premium increase. Insurers will always question why a car needs modifications.
The rise in premium will correspond to the increase in your vehicle's power, so if the change to your automobile leads to a 15% improvement in power, then the premium will also go up by 15%.
Although other performance enhancements such as lowering the suspension will improve the car's handling and therefore safety, they will still incur a higher premium.
Telematics
It may also be worth choosing telematics, commonly known as "black box" insurance. With this policy, premiums are based on how you use your car, so prices are calculated using your mileage and driving behavior.
This means that if you're a responsible driver, then you will be rewarded with a cheaper renewal premium, even you drive a modified car.
You just need to download a telematics app to your smartphone or fit a black box to your vehicle. As you go about your day, the technology will then collect data about your driving habits and recalculate how much you should pay for your car insurance.
The cost of your policy fluctuates depending on: your driving speed, braking and accelerating habits, the distance and time of day you travel and the type of roads that you drive on.
Some insurers will also give you access to an online dashboard where you can review your driving and learn to improve it. How very modern!
Telematics or usage-based insurance (UBI) first emerged in the US around ten years ago when Progressive Insurance and General Motors Assurance began to offer mileage-linked discounts using GPS technology and cellular systems that tracked miles driven.
These discounts are often combined with other benefits such as roadside assistance and vehicle theft recovery. In recent years, advances in technology have increased the effectiveness of telematics, so insurers can not only check how many miles motorists drive but also how and when they drive too.
This has led to many UBI variations including – Pay As You Drive (PAYD), Pay How You Drive (PHYD), Pay As You Go and Distance-based insurance.
Usage-based insurance has a user-friendly approach to insurance pricing because it is based on the mileage driven. Therefore, fixed prices can be converted into variable costs using the mileage.
UBI programs utilize current driver behaviors instead of using statistics based on past trends and events so the price of the premium is more personalised and precise. By linking premiums more closely to the vehicle's actual performance, insurers can more accurately price them.
This increases affordability for lower-risk drivers, who are often on lower incomes. It also gives motorists the incentive to lower their insurance premiums by driving more carefully and reducing their mileage.
By doing this, they will help to reduce accidents, congestion and vehicle emissions, which benefits society.
Telematics also helps insurers to more accurately estimate damages and reduce fraud by enabling them to analyze driving data, such as hard braking, speed and time, during an accident.
They can also use this information to refine or differentiate between UBI products. The additional safety benefits that are offered with UBI insurance also lower accident and vehicle theft costs by improving accident response times, allowing stolen cars to be tracked and recovered and monitor driver safety.
Telematics technology also allows vehicles to determine the best routes, therefore reducing gas and maintenance costs.
However, the use of UBI programs has led to privacy concerns. As a result, some states have imposed legislation requiring the disclosure of tracking practices and devices. Also, some insurers limit the amount of data that they can collect.
Despite this, the acceptance of information-sharing technology is growing in this world of smartphones, GPS and social media. Implementing a UBI program incorporating telematics is costly and resource-intensive for insurers.
As UBI is still a relatively new area, there is uncertainty surrounding the selection and interpretation of driving data and how it should be integrated into pricing structures to maintain profitability. This is very important because if lower risk drivers are included in UBI programs which offer cheaper premiums, this could put pressure on the insurer's overall profitability.
Insurance companies must make sure that they abide by the requirements of the states in which they do business. Many states require insurers to obtain approval for the use of new ratings plans.
Rate filings usually have to include statistical data that supports the proposed new ratings structure. General studies have shown a link between mileage and risk but individual driving data and UBI information are classed as being the property of the insurer, which makes it difficult for companies without UBI systems.
Other requirements that could block telematics programs include – the need for continuous insurance coverage, an upfront statement of premium charge, a set expiration date and guaranteed renewability.
However, surveys have shown that the majority of states have no restrictions to prevent PAYD programs from being affected. Insurance underwriters can use Verisk Data Exchange to access analytics to help them overcome the logistical and technological challenges that stop them from implementing UBI programs.
This is a single source for driver and vehicle data, which allows insurers to connect with telematics service providers and automobile makers.
Telematics is set for rapid growth in the USA. According to research from Strategy Meets Action, around 70% of all auto insurance carriers are expected to use UBI by 2020. Leading insurers State Farm and Allstate already offer the technology.
Everywhere except California and New Mexico use telematics at the moment. Their development is made possible by technological advances which substantially improve the cost, convenience and effectiveness of telematics.
By using this system, insurers can collect data that allows them to more closely link a driver's individual risk to their premium. Through UBI programs, insurance companies can differentiate products, gain competitive advantage and attract low-risk policyholders.
Demand for telematics-based products will only increase in the future, once the use of personal data collection is accepted and the benefits to wider society are recognised.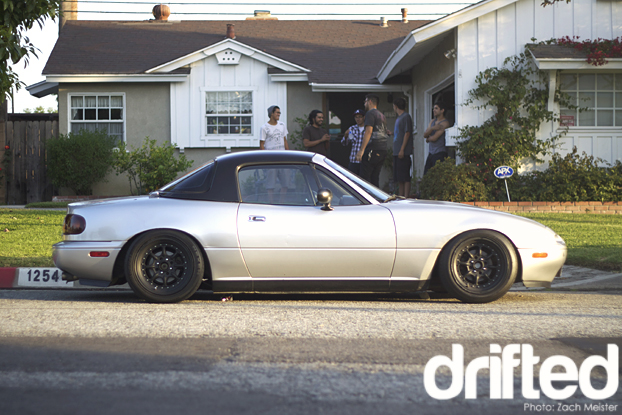 Alternatives to modified car insurance
The value of a modified car is difficult to quantify because its parts and condition may vary significantly from the standard model.
Because you have invested heavily in alterations, it will be worth more than other vehicles of its type and age, so an agreed-value policy would be ideal.
This is exactly what it says on the tin. The insurer will pay out a pre-agreed sum in the event of a total loss. This policy is offered in the US by Classic Auto Insurance.
You will need to provide evidence of the vehicle's worth to the company in order to take out the policy. The requirements differ from insurer to insurer.
Often they will ask for a list of photos of the automobile, including pictures of the interior, exterior, engine bay etc.
Some companies will ask for a valuation certificate from an independent vehicle expert and you may have to pay for the inspection and valuation.
With modified cars, the insurer will let you submit bills for recent alterations as supporting evidence of the vehicle's value.
However, agreed-value policies are harder to find and more costly than insurance for market value vehicles, so it's worth using price comparison websites like www.gocompare.com to find quotes.
Because the policies are scarce, there is less competition between insurance companies, so you may have to pay more to get one.
On top of the more expensive premium, if the agreed-value element of the policy is added as an optional extra, this will also push up the cost of the basic premium. Therefore, you will need to decide whether your vehicle is unique and valuable enough to justify the expense of an agreed-value policy.
Otherwise, you can shop around individual providers to get the best deal or use an insurance broker.
If you're a member of a modified car club, then your fellow enthusiasts may be able to recommend an appropriate policy.
Another option to consider is a guaranteed-value policy. These are aimed at vehicles that are over a year old, as those below this age may already have new car replacement cover.
If a guaranteed-value policy is unavailable for your modified vehicle, you can always purchase Gap insurance to cover it in the event of a total loss.
Guaranteed-value policies cater for high value, unusual or difficult to place vehicles, so they are perfect for modified cars. Both agreed-value and guaranteed-value policies keep costs down by not taking into account deductibles or depreciation.
So, there you have it! If you are the owner of a modified vehicle, then you know that keeping your hot rod in peak condition needs more than just a new coat of wax.
So, having the right insurance for your modified car is the best way to protect it from damage.
By shopping around, you can find the policy that's most suited to your vehicle and get the most competitive price, whilst also giving you the peace of mind that you have the best cover available in the event of an unfortunate accident.