Ultimate Modified Cars Guide
Is it about time you treated your ride to some new mods? We're exploring everything you need to know when it comes to modifying your car.
---
Introduction
Whether you want to start drifting give your ride a stylish new look, or upgrade the handling and performance, modifying will provide the ultimate solution.
Part of the beauty of modifying is that it has absolutely no boundaries.
For many, it's a way of expressing their personality through their pride and joy by adding unique touches, or in some cases, complete transformations.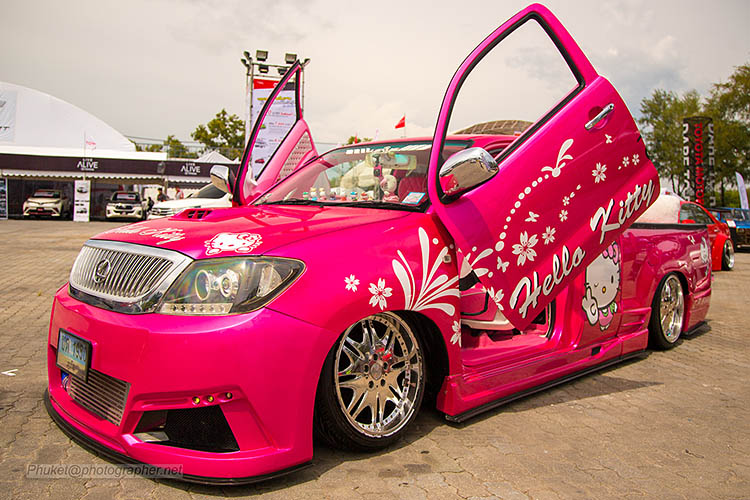 Other enthusiasts may be looking to upgrade the performance of their ride.
Manufacturers often leave plenty of untapped potential in their powerplants' when they leave the factory for various reasons, such as reliability or emissions legislation.
Modifying can often provide the magic key to the performance you're searching for, enabling you to unleash the true power lying in wait.
Although tuners worldwide have been modifying cars for decades, the tuning scene has exploded in popularity in recent times, thanks to mainstream exposure in the likes of The Fast and the Furious.
With Tokyo Drift achieving insane popularity, the modifying and drifting cultures were suddenly trending topics throughout the world almost overnight.
Alongside the likes of F&F, other examples such as the famous Japanese anime/manga series Initial D helped introduce entirely different markets to the Japanese touge scene.
As the mass appeal has grown, tuning houses worldwide have begun building increasingly impressive off-the-shelf parts and kits for just about any vehicle.
We've created this guide to show you some of the first upgrades we consider when modifying cars. Whether you're looking to build a drifter, a drag racer, or a street cruiser, we've got you covered!
We've already created specific, in-depth modifying guides for the Nissan 350Z, 370Z, Mazda Miata, and the Infiniti G37.
We'll provide everything you need to know in this guide for those looking to modify something a little different.
---
Getting Started With Modifying
Whether you've been gifted your grandparents' former grocery-getter as your first ride or looking to refine your high-performance car, any car out there can benefit from being modified.
Sure, it might not be to everyone's taste, but that's the beauty of modding - you're often using a blank canvas to create something unique.
Certain crazes such as the crazy JDM Bosozuku style will undoubtedly turn heads everywhere they go.
Another popular style is the Oni Kyan, also known as 'Demon Camber', which will leave every passer-by reminding you that your car is broken as you continue laughing while scraping your way down the road!
Modifying has no boundaries, and that's what makes it so unique.
While many preach the 'built not bought' lifestyle, others will find it more convenient, or perhaps cheaper, to buy a pre-built car.
In this case, ignore the haters. There's still plenty of selection out there for you to customize it with your personal choices.
Are Modified Cars Illegal?
We've all seen the videos of the cops chasing down modified cars online, and although we rarely know the whole story, chances are there may be a little more to it!
However, different countries take a different approach to modify, and often they'll enforce strict rules.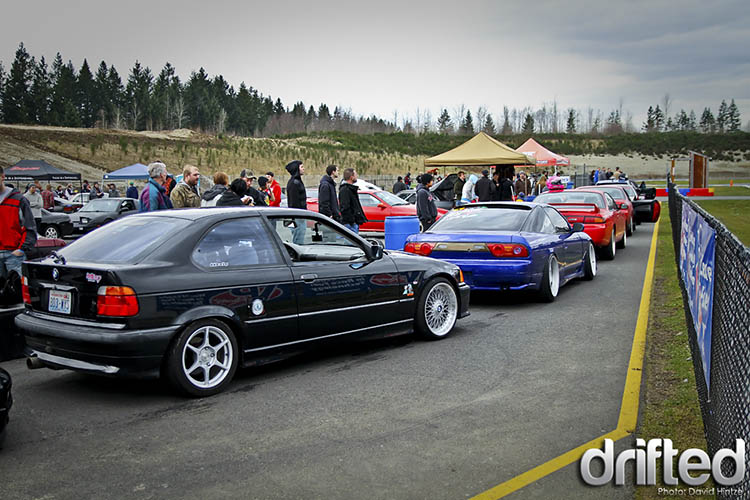 Countries such as Australia are particularly stringent, where tuners will often get pulled for minor mods, typically ending with a defect notice slapped on their car.
Japan's Shaken (車検) inspection testing is also known for being challenging to get through, and the TÜV (Technische Überwachungs-Verein) is also notoriously tricky.
Although the US isn't quite so harsh, certain states such as California have a far stricter modifying approach.
Many cars in the US have been sent to crushers for breaking the 25-year import rule, so that would certainly need to be considered.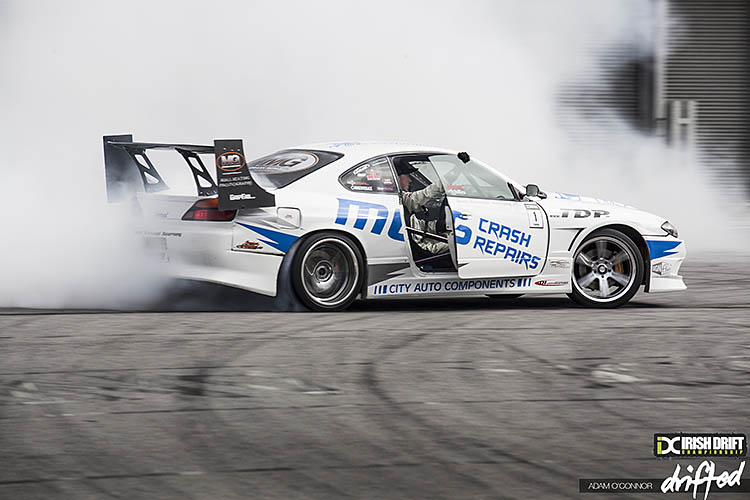 Unfortunately, this means that cars some of the most popular modified cars, such as the Nissan S15 and Nissan Skyline R34 GT-R, are not yet legal.
As well as vehicle inspections, you'll also want to check the specifics of your modified car insurance policy before carrying out extensive mods.
Which modified car is best?
Choosing the right vehicle for modifying all depends on what your goals are.
If you're looking to get started with drifting, then you'll ideally be looking for a rear-wheel-drive car with a front-mounted engine. In this case, check out our best drift cars for beginners guide.
For those on a budget, we've also got a list of cheap drift cars.
It's a good idea to decide what you're looking for in a modified car for those that aren't looking to go down the drifting route.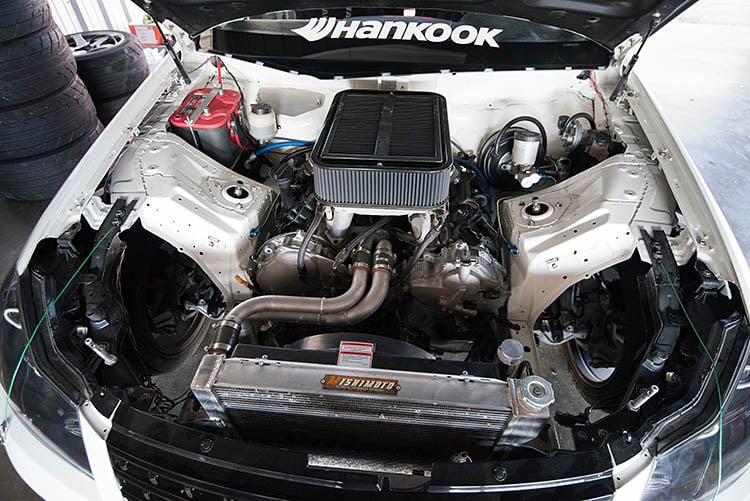 Certain cars are perfect for tuning. Maybe handling is your top priority, or you're looking to build a project car from the ground up.
If you're brave, you can consider old-school JDM legends such as the AE86 or Datsun's 240Z/280Z could also make the perfect platform.
Alternatively, some may even opt for modifying a smaller and cheaper version of the "real thing" by going down the RC drift car route.
Modified Car Games
As well as RC drift cars, another cheaper option to the real thing is modifying cars on a console or PC.
Games provide the perfect opportunity for those with ambitious tuning aspirations without the bank balance to match, or perhaps you're not yet old enough to hit the roads.
Either way, the popularity of the modifying scene has birthed an enormous selection of car tuning games. Here are some of our top picks.
Assetto Corsa is often the top pick for those with a gaming PC, especially if you're into drifting. Coupled with a VR headset, this will provide the ultimate gaming experience from the comfort of your home.
Another fantastic modifying game for PC and Xbox users is Forza Horizon 4, where you'll get given free roam to hit up the streets of the UK in your modified ride.
If you're looking for free online games, make sure you head over to the Drifted Arcade, where you can enjoy games such as the Drifted Exclusive Touge Drift & Racing and other top picks such as Drift Hunters.
We've also compiled a list of our favorite mobile drifting games for those looking to drift anywhere, anytime!
With that covered, let's take a look at the best upgrades when it comes to modifying your ride.
Suspension & Handling Upgrades
When it comes to suspension and handling upgrades, there's a whole range of selections available.
For the ultimate handling for a drift, track, or fast road car, coilovers will be the best choice.
Although coilovers have a reputation for providing a 'crashy' ride, that certainly isn't always the case. Using different spring rates in your coilover setup can be the difference between crashy, soft, and everything in-between.
Coilovers may be the best when it comes to handling, but they're often the weapon of choice for those looking to go down the static stanced route.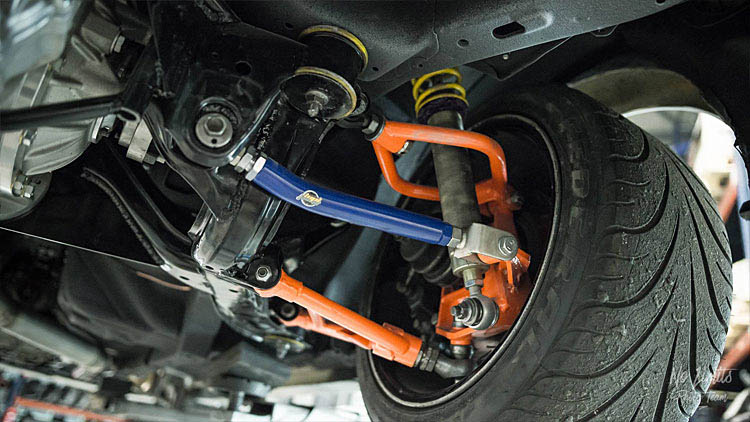 Since a static street scraper will be far from ideal as a daily driver in most areas, other enthusiasts will consider air suspension, which allows you to adjust your ride height at the press of a button.
If coilovers are out of your budget, then lowering springs will provide a cheaper alternative to achieve improved ride height and handling. However, with lowering springs, you'll lack the ability to fine-tune your suspension setup.
It can always be tempting to go far lower than your stock setup when installing aftermarket suspension, in which case you'll need to consider fender rolling to ensure your tires aren't catching on the fenders. If they are, you'll soon hear it!
Once you've upgraded your suspension, you can consider further handling mods such as strut bars and strut braces for superior chassis rigidity in the corners.
---
Performance Upgrades
When it comes to modifying, we understand the temptation to crank up the boost and extract as much power as possible, but we feel that improved handling and brakes should always be the first considerations.
Once you've got the car handling like it's on rails, the world of performance upgrades is almost endless, and it's pretty damn exciting, too!
Breathing mods
The first step to performance gains is to get the engine breathing correctly, ensuring that an optimal flow of cold air reaches the powerplant, with spent gases exiting as efficiently as possible.
When it comes to getting cold air to the engine, a cold air intake (or CAI) is the perfect place to start, providing a reasonably priced off-the-shelf, bolt-on option for most vehicles. For turbocharged vehicles, a front-mount intercooler will also allow for maximum cold airflow.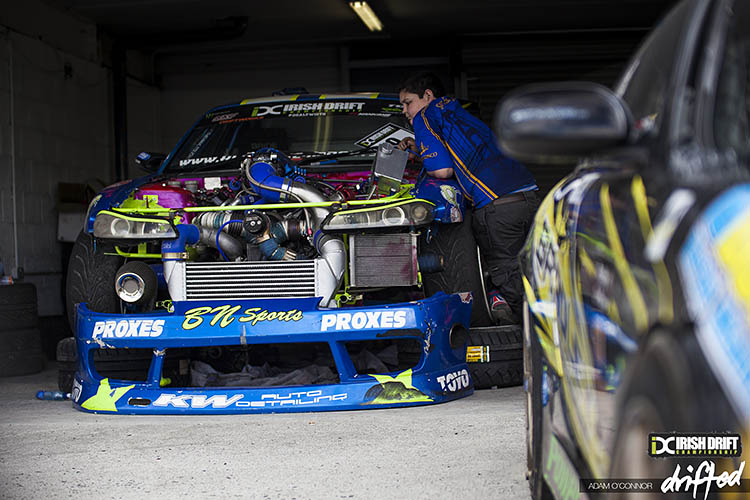 Another consideration will then be the exhaust. While some tuners may upgrade their exhaust with a backbox to provide a louder sound, you'll need a full exhaust system to get the engine breathing efficiently. Doing so will offer performance gains along with a much-improved sound.
If you're worried an exhaust upgrade will make your car stupidly loud and unbearable on long journeys, that's not always the case.
There's a wide variety of exhausts out there, whether you're looking to wake up the neighborhood or cruise silently on the freeway, and our exhaust guides will provide the perfect solutions, whatever your needs.
To get the most out of the breathing abilities, you'll need more than just a cat-back exhaust, which is where you'll want to consider the likes of test pipes, Y-pipes, and headers.
To get the most out of your brand new exhaust system, we'd highly recommend wrapping it in heat wrap for optimal performance and longevity.
Forged Internals
Once you've completed the simple bolt-on breathing modifications, it may be worth considering going for forged internals, which will often provide endless possibilities when it comes to insane power potential.
Stroker kits are also a consideration for those looking to increase their engine displacement.
If significant power gains start to become the goal with your build, you'll need to consider upgrading additional elements, such as the clutch and gearbox, which are likely to struggle with the new-found gains.
Forced Induction
When it comes to a single upgrade that will provide the most power, it's likely to come from forced induction.
Although you're probably hoping you'll be able to strap a giant turbo to your engine and shred your tires at the local track, it's not always that simple.
While some engines will likely explode as soon as you fit a turbo kit, others left the factory with plenty of untapped potentials and robust internals capable of achieving so much more.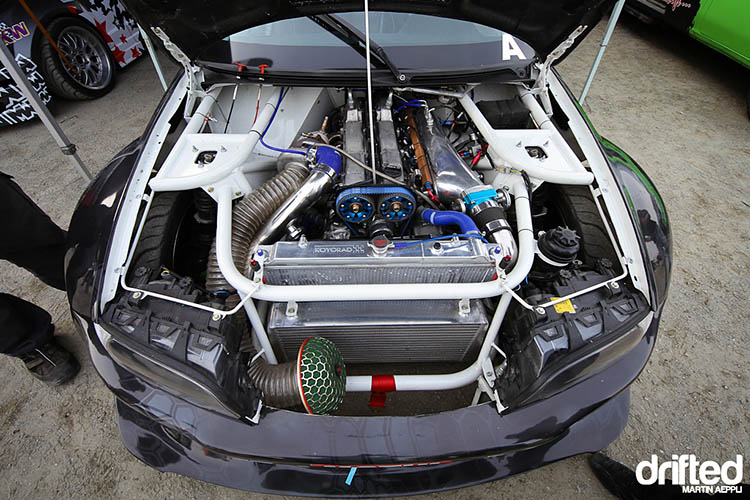 Engines such as the naturally-aspirated version of the 2JZ-GTE, the 2JZ-GE, are happy to be turbocharged.
Thankfully, this is also the case with engines such as the LS1 and the S2000's F20C.
On the other hand, some engines will respond better to supercharging, with plenty of kits available to choose from.
It's well worth doing your research with forced induction rather than regretting it further down the line, as it can be risky if not done correctly.
Engine Swaps
If you've taken a look at what your engine can achieve with the right mods, but you've decided that it doesn't match your long-term power goals, it can be wise to invest in an engine swap sooner rather than later.
There will be many considerations when carrying out an engine swap, such as space, mounting, and wiring.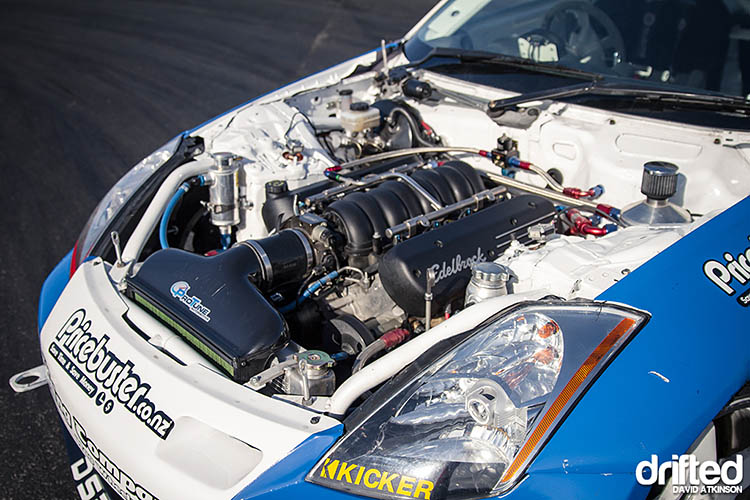 We've already compiled some guides for those looking to engine swap their Mazda Miata, Nissan 240SX, Nissan 350Z, or Mazda RX8.
Once you've found the ideal engine swap for you, provided you have the correct budget, just about anything is possible!
---
Drifting Mods
When building a drift car, everything we've mentioned previously will still apply, but some aspects will be particularly beneficial.
An essential upgrade for any keen drifter will be a hydraulic handbrake, which will allow you to lock up the rear wheels with ease. You'll find hydro's in budget drift cars, right the way through to pro-spec.
To keep your car sideways, you'll likely need to take a look at a differential upgrade or consider welding your stock unit if you're on a budget.
When you're throwing your car sideways at the track, a steering wheel that's the right size and material is perfect for ensuring pinpoint precision. We've put our top picks head-to-head in our racing steering wheel guide.
As soon as you get your ride sideways in your stock seats, before ending up on the passenger side of your car, you'll realize that racing seats are going to be the following requirement on the agenda!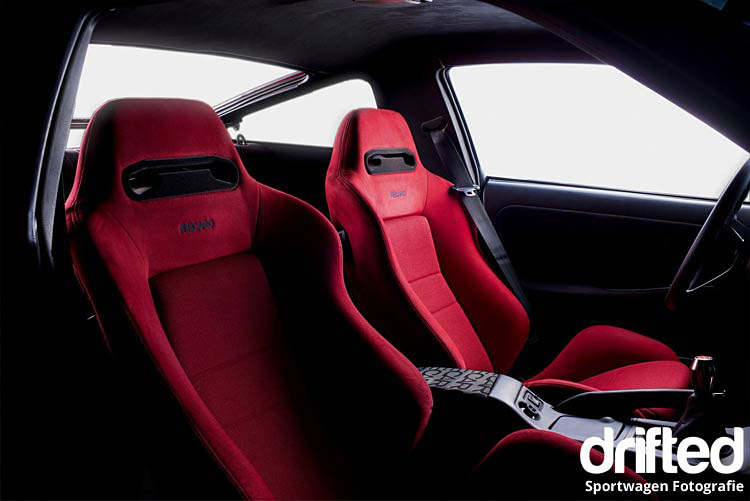 Safety is paramount, especially in a sport where running walls and tapping on doors at high speed is encouraged. For that reason, a bash bar and a roll cage are essential for those hitting up the track or entering drift competitions.
When you sign up for your first event, chances are you'll need additional safety equipment such as a suit, racing shoes, gloves, and a helmet.
---
Styling Mods
Some strongly believe that style is everything in the drifting game, which often comes down to personal taste.
Fitting an aftermarket body kit is the standard choice for drift cars, with fiberglass typically being the lightweight, easily replaceable option.
Exploded your rear bumper to smithereens running the wall a little too hard? No problem, a fiberglass bumper will provide the most convenient solution.
Other styling mods can include subtle touches, such as a front lip or rear diffuser, or perhaps you're looking to become the center of attention with a giant wing.
Other considerations to achieve the perfect fitment include adding wheel spacers or opting for flush wheel fitment right away.
---
Conclusion
As you can see, there's an incredible choice out there when it comes to modifying your car.
If you're not looking to splash the cash, then you can even do so from the comfort of your home on your PC or console, or perhaps even an RC drift car.
When it comes to potential mods and upgrades for your car, the list is endless.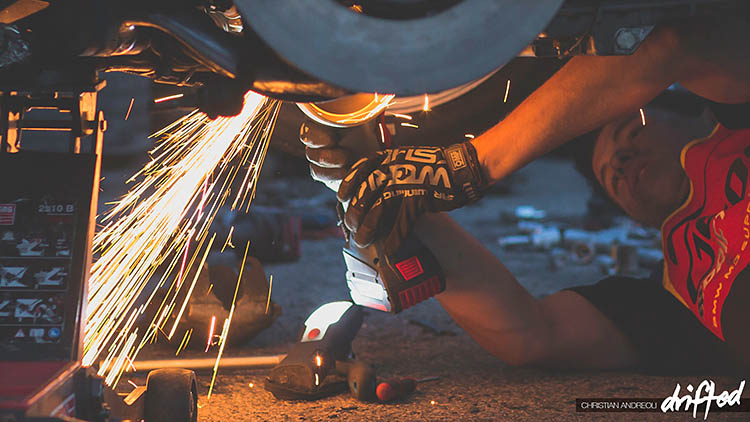 There are also additional considerations such as ICE (in-car entertainment,) where upgrading your sound system and upgrading to a double din head unit can revolutionize your in-car experience.
Or you can even opt for making minor adjustments, such as an aftermarket shift knob.
And this is before you even begin to consider custom upgrades, where the modifying truly has no boundaries!
So, there we have it. We hope that we've covered everything you could want to know about modifying in this guide.
Looking to build something a little different? Make sure you check out our JDM kei cars guide.
Thank you for reading our modified cars guide.
If you enjoyed this article, please share it with the buttons at the bottom of your screen. If you've found this information useful, then please take a moment to share it with other modifying enthusiasts. We appreciate your support.
---
Photography credits
We thank the following entities for the use of their photography in this article: