Ultimate Fast Cars For Under $20k Guide
Depreciation becomes your new best friend when it comes to picking up a performance car bargain. In this guide, we're checking out our favorite fast cars under $20k.
---
Introduction
We've all been there with thinking, "Man, I wish I could afford one of those" at some point in our lives, especially when it comes to hearing the latest performance car roar away at the lights. leaving you in the dust.
However, as time progresses, you'll be amazed to see just how many performance cars become a realistic option with a $20k budget.
Thankfully, high-performance cars only appeal to a niche market, so once the wealthy owner has spent his time showing off, it's time to move onto the newest model, leaving someone to bag a bargain.
Who says that someone can't be you?
With iconic JDM cars continuing to grow in price, it's often more viable to check out vehicles on the USDM closer to home, but that certainly doesn't mean you can't look further afield with a $20k budget.
Although $20k won't be bagging you a Lambo, we've witnessed plenty of tuner cars built for less than $20k upset that have caused devastating embarrassment to a selection of supercars at the lights - much to the humiliation of the owners.
Initial Considerations
Before you splash out your entire twenty-grand budget, we recommend that you consider a few things.
Mods & Tuning
While tuning is always a temptation and can indeed be a consideration, you'll want to decide where your priorities lie before you begin deciding which car is going to be best for your needs.
Sleeper cars are hugely appealing, but we're mainly focusing on the present-day bargains that left the showroom with impressive power from new in this guide.
However, as you've probably guessed, we find it hard to keep our cars stock here at Drifted, so if you're planning to fit some upgrades such as an aftermarket exhaust or suspension, then you'll want to ensure these plans fit into your budget.
Many owners will buy the car with the budget and then begin saving for mods further down the line, while others will immediately have the urge to improve the looks of their new purchase right away.
Condition
Let's face it - we all love a bargain!
When you begin searching for your perfect performance car, you'll need to be careful not to get carried away.
Although some owners will use their fast ride to show off on a trip to the grocery store, the chances are that the majority of performance cars would've been driven the 'right' way for most of their lives.
For that reason, they can often pop up for prices that seem a bit too good to be true, and this is where you'll need to tread carefully.
Damage
One consideration would be that although the initial owner could afford a performance car, it doesn't necessarily mean they could drive it correctly, which may have led to a crash at some point.
Buying a car that's been wrapped around a pole isn't going to be an ideal investment.
Spoiler: We've included a Mustang, so you'll also want to check for body parts hiding in the grille.
Jokes aside, it's always essential to check for crash damage and history before purchasing.
Maintenance
As you've probably guessed, with most cars (not all), the older the vehicle gets, the cheaper it gets.
Unfortunately, this can often lead to performance cars falling into the wrong hands, where the owner is more interested in smashing the car off the limiter with every journey.
As for oil changes? Meh, why bother?!
In all seriousness - many performance cars are treated with care, with the owners likely to have splashed the cash. In which case - perfect!
Try and get a car with a service and maintenance history with as many receipts as possible to investigate what kind of life it's lived.
Additional Costs
It's one thing to afford the cars in this guide with your $20k budget, but it can sometimes become a whole different ball game when it comes to having the cash when things go wrong.
With many of these cars needing big, chunky tires and premium parts, you'll be surprised how quickly your bank balance starts disappearing.
Not to mention that gas is going to be far more expensive than your typical daily, and you're probably going to want to put the pedal to the metal to let the engine scream at every opportunity.
Make sure you also consider insurance, as that's likely to come with an added premium.
All we're saying is that it's a sensible idea to keep some cash aside just in case things go wrong.
Buying a high-performance car and being able to afford long-term maintenance can often be an entirely different story.
Final Considerations
We're far from saying that buying a used fast car is a bad idea. It's just best to prepare for the worst-case scenarios that could surface.
With the used car market continually fluctuating in price, some of these cars may be slightly over budget. Still, we've seen each car pop up for sale under $20k recently, so patience will likely pay off when it comes to bagging yourself a bargain.
So, with that said, it's time to use the depreciation to your advantage and cop yourself a high-performance car with a reasonable price tag!
---
Ford Mustang GT
Horsepower: 412 hp
Torque: 390 lb/ft
0-60 mph: 4.6 seconds
Top speed: 155 mph
Since we've already spoiled the big secret, the Ford Mustang GT comes in as the first fast car consideration on our list.
Although the RTR variant made famous by Vaughn Gittin Jr would be a perfect choice, the reasonably-priced Ford Mustang GT certainly doesn't disappoint.
As Ford paid testament to the Mustang's of yesteryear with the styling for their fifth-generation GT, it brings affordable muscle car goodness to the masses.
With the sought-after 5.0L V8 GT model easily achieved within this price range, we're sure that you won't be left disappointed.
A respectable 412 horses lie under the hood, earning the GT a 0-60 time of 4.6 seconds before eventually hitting a respectable top speed of 155 mph.
It might not be the most exciting option, but long-term maintenance is likely to be far more reasonable than some of the alternatives, and there are plenty of OEM and aftermarket spares and upgrades to be found.
If you're looking for one of the rarer models, we have seen a few SVT models surface within the budget, but remember to do the all-important checks to ensure it hasn't crashed into any crowds. (Sorry!)
---
Mitsubishi Lancer Evo X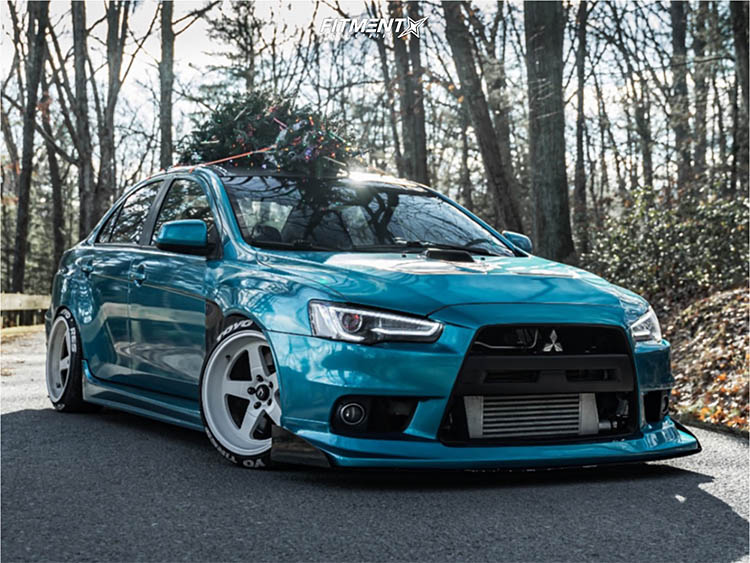 Horsepower: 291 hp
Torque: 300 lb/ft
0-60 mph: 4.9 seconds
Top speed: 146 mph
If you're looking for some AWD turbocharged fun, then the Evo is going to be one of the best options out there.
With a $20k budget, you'll have plenty to choose from, including both the GSR and MR variants of the Evo X.
Featuring a 0-60 time of 4.9 seconds from the 2.0L turbocharged engine, it'll go on to reach a top speed of 146 mph.
For those of you with snowy winters to contend with, where AWD could become in handy, the Evo could make a fantastic choice.
Trust us, AWD drifts are heaps of fun!
---
BMW M3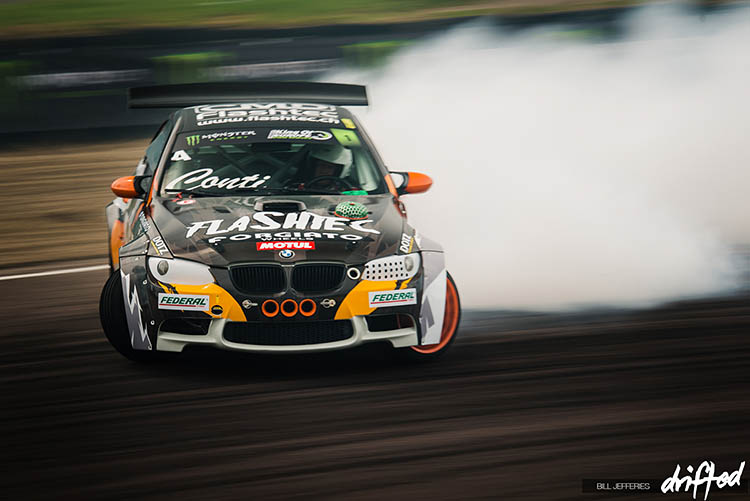 Horsepower: 420 hp
Torque: 295 lb/ft
0-60 mph: 4.3 seconds
Top speed: 174 mph
You might be wondering why we've not mentioned a specific model for the M3, and that's because your $20k will thankfully give you a selection of M3's to choose from.
Although the power figures above are for the V8-powered E92 M3, they all produce respectable power figures.
While E36 and E46 M3's are often sourced for around $10k, we've also seen E92's pop up in the $15k region.
Many believe that the E46 M3 was the last of the 'true' M3's, and with prices rising across Europe, it might be the perfect investment for the future in the US.
If you're considering the E46 M3, then try to avoid the SMG gearbox if possible, as these can often come with costly consequences. (Ask me how I know!)
Although the M3 offers the best package in stock form, the E9x 335i also has heaps of potential if you're looking to build something unique.
With many claiming that the 335i's N54 engine is the German 2JZ, you'll be able to reach 500 hp for as little as $1,500.
If you're after something a little different, then the 135i could be a serious contender.
---
Chevrolet Corvette C5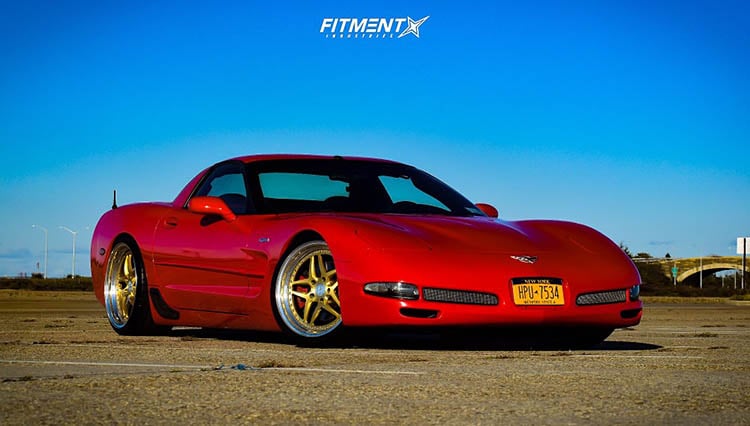 Horsepower: 350 hp
Torque: 350 lb/ft
0-60 mph: 5.3 seconds
Top speed: 175 mph
Let's face it, the US isn't best known for producing stunning cars, but we feel that Chevy pulled it out of the bag with the C5 Corvette.
With the C5's seven-year production run spanning from 1997-2004, the C5 features the highly-tunable and sought-after LS1 engine under the hood.
Having proven itself one of the most tuner-friendly engines of all-time, the LS isn't shy when it comes to achieving four-figure outputs for those planning to carry out upgrades further down the line.
If you choose to keep it stock, it'll still push reach 0-60 in 5.3 seconds with a top speed of 175 mph.
With C5's available for less than $15k, you're going to struggle to get more bang-for-your-buck if significant power is your goal.
If you're willing to consider one of the earlier models, we've also seen C6's within the $20k range.
We feel that the C5 is a genuine contender for the ultimate $20k car.
---
Honda S2000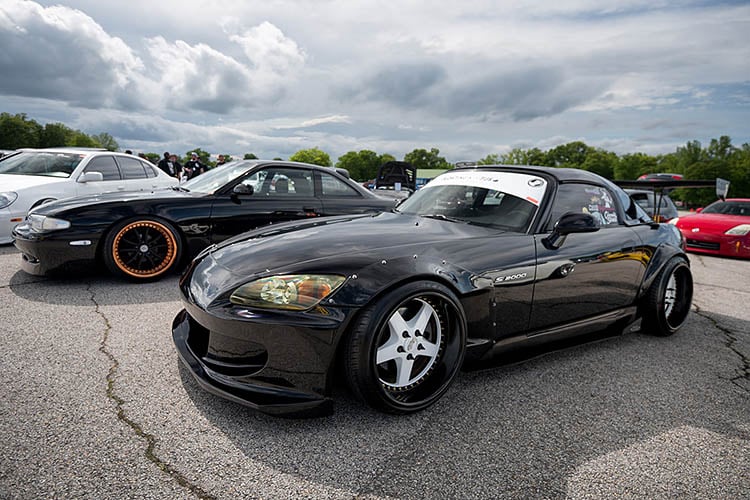 Horsepower: 237 hp
Torque: 162 lb/ft
0-60 mph: 6.1 seconds
Top speed: 150 mph
We can almost hear the groans from the muscle car fans from here!
Yep, that's right – we feel that the S2K is one of the best fast cars for under $20k!
We've found S2K's for as little as $10k, but we'd prefer to opt for a low-mileage example in good condition nearer the $20k mark.
Although Honda's two-seater roadster won't be the fastest car in a straight line, it's sure to leave the majority of this list red-faced in the twisties.
With a vast selection of aftermarket tuning options available, the S2K is capable of becoming a serious weapon.
This lightweight, 50/50 weight distribution chassis sports an F1 inspired 9,000 rpm engine in stock form, with a limited-slip diff in the rear and the potential to have top-down sideways fun.
Although the power figures might not look too impressive on the surface, the 124 hp per-liter of the S2K is around two hp per cubic inch, the highest of any naturally aspirated mass-production car.
If you can stump up the cash further down the line, a turbo kit would be capable of pushing out up to 700 hp, which will transform the humble S2K into a supercar-destroying sleeper.
With just 66,547 S2000's sales in the US and no signs of a successor, we feel that this underrated roadster could become a fantastic investment for the future.
---
Dodge Challenger SRT-8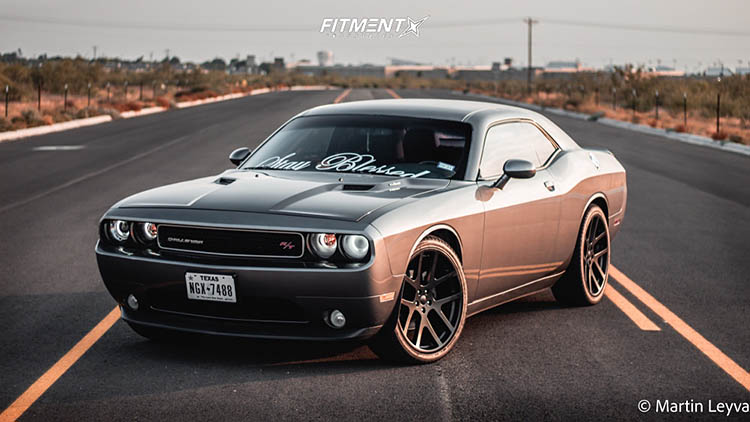 Horsepower: 425 hp
Torque: 420 lb/ft
0-60 mph: 4.5 seconds
Top speed: 176 mph
USDM fans rejoice!
With Dodge Challenger prices creeping down, $20k is now capable of bagging you an SRT8, but you'll have to keep saving if you're after a Hellcat.
Despite the possibility of getting an SRT-8 within budget, you'll have a lot more selection when it comes to the 5.7L R/T models, with 372 hp and 398 lb/ft torque.
However, we can understand that the punchier 425 hp SRT-8 6.4L HEMI V8 will understandably be a real temptation.
It might not be the most impressive in the twisties, but you can guarantee it'll provide heaps of fun in a straight line.
---
Chevrolet Camaro SS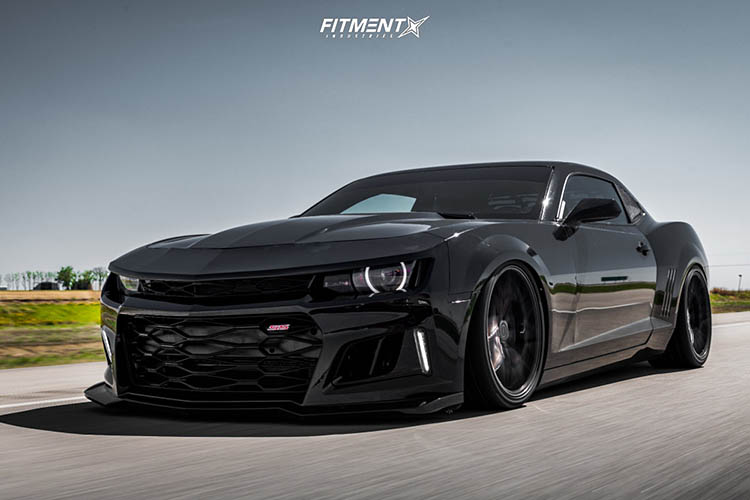 Horsepower: 426 hp
Torque: 420 lb/ft
0-60 mph: 4.6 seconds
Top speed: 172 mph
After an eight-year hiatus, the fifth-generation Chevy Camaro took the market by storm.
Featuring the latest LS engine at the time, the LS3 pushes out 426 hp and 420 lb/ft torque from the 6.2L powerplant, with its tuning potential achieving the lucrative four-figure possibilities.
With its fully independent four-wheel suspension system and Brembo brakes, the SS also comes with fancy features such as launch control for added excitement.
The Camaro SS is deservedly a hugely popular choice, which will undoubtedly hold its value well for the foreseeable future.
With some entry-level options available for less than $15k, you'll be able to tap into the potential that the LS has to offer with the leftover cash!
---
Cadillac CTS-V
Horsepower: 556 hp
Torque: 551 lb/ft
0-60 mph: 4.0 seconds
Top speed: 191 mph
Honestly – we feel that the CTS-V is ugly as hell.
Why is that a good thing? Because we love sleeper cars!
Let's face it, most guys are gonna know the potential of the CTS-V, but for many, this Cadillac is sure to take them by surprise at the lights.
Although the latest model will be well out of budget, the second generation can sometimes be scooped up for $20k if you're patient.
On the outside, it looks like your typical mediocre Cadillac with a few fancy features, such as a twin rear exhaust, but once you plant your foot, you'll soon realize that it lives up to the hype.
With a ridiculous 556 hp and 551 lb/ft torque, the supercharged 6.2L V8 is capable of shifting this chunky four-door sedan to 60 mph in just 4 seconds!
You're not likely to turn around in admiration when you walk away from a CTS-V. But, when you're behind the wheel, all will be forgotten!
If you're looking for pure straight-line speed, then you're going to struggle to find a more impressive car than the CTS-V for your $20k budget.
---
Mercedes-Benz E55 AMG
Horsepower: 469 hp
Torque: 516 lb/ft
0-60 mph: 4.4 seconds
Top speed: Limited to 155 mph with rumored potential to reach 205 mph
When this game-changing 5.4-liter supercharged V8 four-door sedan with 469 hp and 516 lb/ft torque arrived on the market in 2003, it blew everyone's minds.
Although it's limited to 155 mph in stock form, having the limiter removed will supposedly enable top speeds of up to 205 mph with the right tires.
With revolutionary features such as adaptive air suspension, this luxury cruiser wasn't purely capable of epic burnouts – it can be launched from 0-60 in just 4.4 seconds!
This incredible, rare beast can be found for as little as $10k, don't expect repairs and maintenance to be quite so cheap.
We love how unsuspecting these monsters are, looking almost identical to a stock Merc on the exterior.
One of the most incredible all-rounders for $20k, but with the £55 AMG potentially approaching almost twenty years old, make sure you've got enough money saved for potential issues further down the line.
---
Nissan 370Z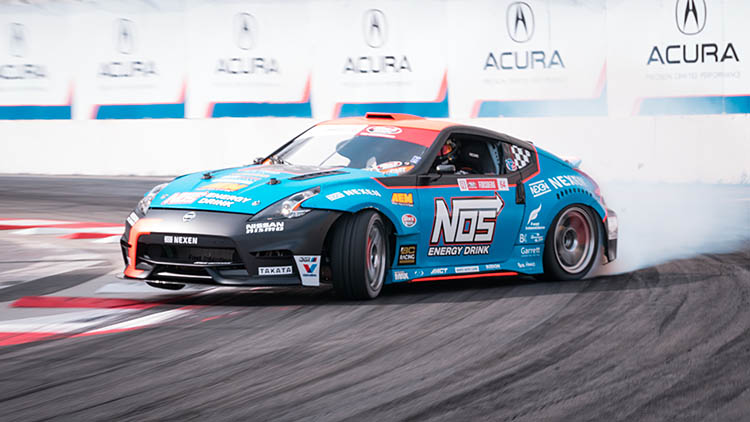 Horsepower: 350 hp
Torque: 276 lb/ft
0-60 mph: 4.6 seconds
Top speed: Limited to 155 mph with rumored potential to reach 171 mph
How could we miss the 'Z' off our list?
It may not be the craziest car here in stock form, but it's still got enough grunt to produce a cheesy grin.
What makes Nissan's 370Z shine is the tuning potential of both the chassis and the 3.7-liter VQ37VHR.
With off-the-shelf turbo and supercharger upgrades available, the VQ engine is capable of pushing out up to 950 hp with the correct supporting mods.
With 370Z's popping up for as little as $12k, the 350Z can also be a genuine consideration nearer the $8k mark, providing plenty of spare cash in the bank for upgrades.
If you're interested in checking out the differences between the two, make sure you take a look at our 350Z vs 370Z guide.
The Infiniti G35 and G37 will also be a great purchase if you're after something a little different.
---
Pontiac GTO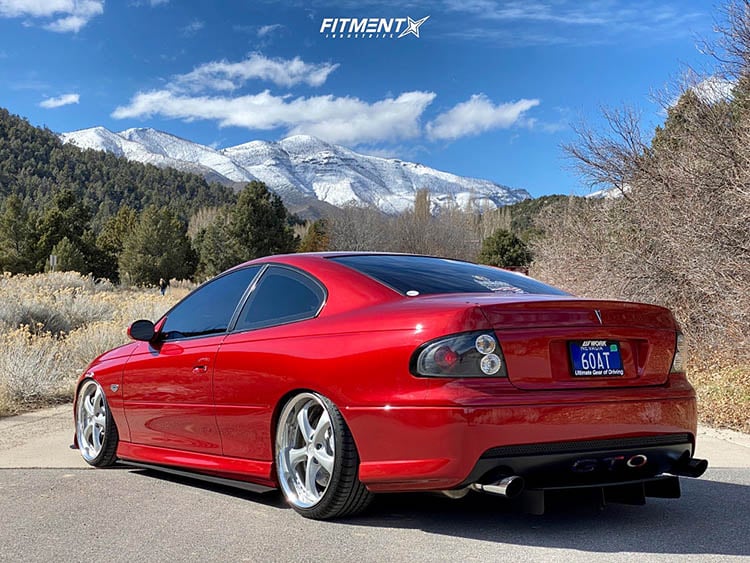 Horsepower: 400 hp
Torque: 400 lb/ft
0-60 mph: 4.7 seconds
Top speed: 180 mph
Admittedly we don't feel that the Pontiac GTO is the best-looking here, but it's what lies under the hood that makes it all worthwhile.
Despite being sold for just two years, Pontiac provided the GTO with two engines during this time - the LS1 and the LS2.
Thankfully, your $20k budget will allow you the option to choose which engine you'd prefer, with the 2005-06 6.0L LS2 model providing 400 hp and 400 lb/ft torque being the most common choice.
The earlier LS1 model is far from disappointing, with 350 hp and 365 lb/ft torque and a 0-60 of 5.3 seconds, and a top speed of 159 mph.
If you intend to tune the engine, they both have incredible possibilities and present a bargain opportunity to grab yourself an LS-powered car.
---
Wildcard: Mazda Miata
Horsepower: Up to 1,000 hp
Yep - that's right - we feel that the Miata can be one of the fastest cars you can get for under $20k.
And no, we haven't lost our minds! However, there may be a method to the madness - so hear us out.
MK1 and MK2 Miata's can be had for just a few thousand bucks. There are several for sale at the time of writing, around $3,500, with possible room for negotiation.
Then, all you need to do is activate this unique magic trick - LS swap!
There's no secret that the Miata is incredible when it comes to handling, and with an insane amount of aftermarket support, it's the perfect platform for the LS engine.
Admittedly it won't live up to the same level of luxury that we've provided with many cars in this guide, but if you're looking for a drift or track car, this can present incredible value for money.
Since it's a popular swap, you may also be lucky enough to find one second-hand, in which case we'd expect it to fall well within budget.
It may not be to everyone's taste, but there are fewer things more enjoyable in life than roof-down fun in an LS-swapped Miata!
… As long as you can deal with the never-ending hairdresser jokes.
So, there we have it! We hope that we've covered all the cars you hoped to see in this guide.
Thank you for reading our Fast Cars Under $20k guide.
If you enjoyed this article, please share it with the buttons at the bottom of your screen. If you've found this information useful, then please take a moment to share it with other automotive enthusiasts. We appreciate your support.
---
Photography credits
We thank the following entities for the use of their photography in this article: