Team Lovetap Mercedes CLK Drift Car
Drifted flew to Sweden to meet Mårten Stångberg from Team Lovetap and to share his new Mercedes CLK drift build with you.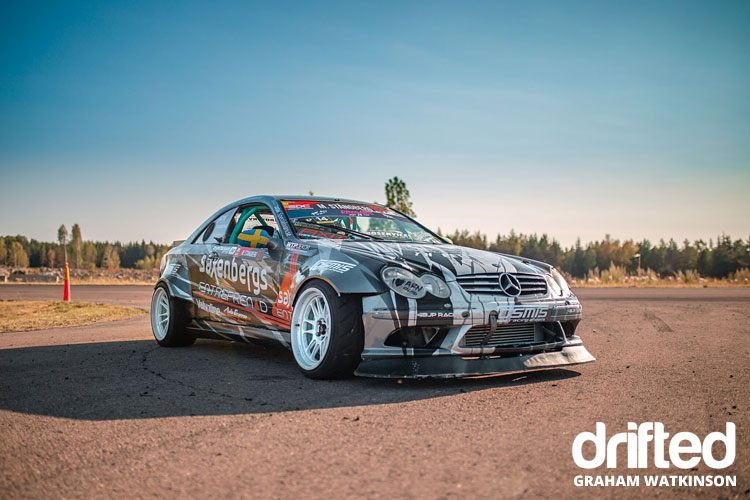 To kick off let's take a couple of minutes to enjoy Lovekhana – Team Lovetap's slick promotional video:
Pretty cool huh?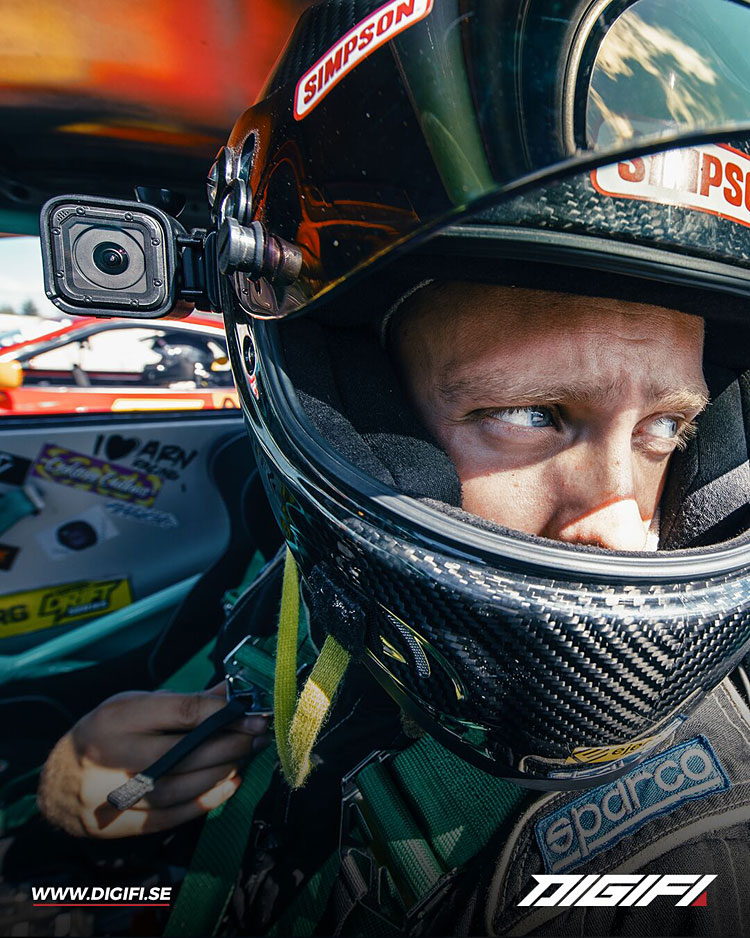 Who is Mårten Stångberg?
Mårten is a 28yr old drifter hailing from Gothenburg, Sweden. He started drifting back in 2012 and has been hard-charging ever since. He favours Mercedes as his drift cars of choice, initially starting out in a Mercedes 190.
I'll hand over to Mårten and let him tell his own story…
My very first encounter with competition was made in 2012
"My journey started out like many others by modifying my own streetcar to make it handle better, go faster and of course look cool while doing it! But quite quickly I got a taste for drifting and decided to pursue my dream of competing in Motorsport."
"My very first encounter with competition was made in 2012 when I entered my first round of the Swedish Drifting Championship since that day I was hooked and I knew that this was what I wanted to do."
"Our Competition debut was made in my first Drift car that was a Mercedes 190."
"It got some serious attention worldwide from a lot of different online media and car magazines."
"The 190 was used in competition until December 2014 where it was deemed illegal due to new regulations in the Swedish Drifting championship. This meant that we had to either rebuild the entire chassis our build a new one."
"None of these alternatives felt good because we had experienced problems with keeping our drivetrain from breaking down, it just couldn't handle the torque our engine produced."
"So we decided that we should build our next Drift car on a new chassis, but which kind of chassis was the big question."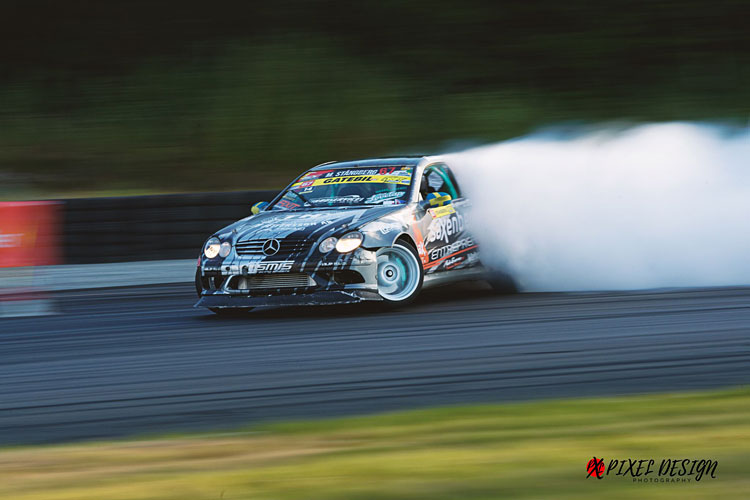 That chassis is a Mercedes CLK.
This is the first of it's kind, a fully built CLK drift car. Here is the spec: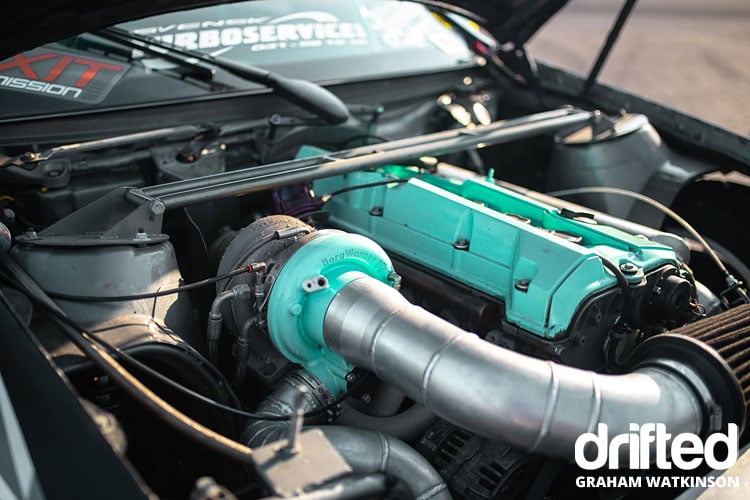 Mercedes CLK spec list
Mercedes M104 inline six (792 whp & 915wnm)
BorgWarner EFR 9180 turbo
Nuke performance fuel system
Auto Verdi DrySump system
200mm Sachs Motorsport clutch and Tenaci flywheel
Tex Racing T101a Dogbox (4 speed)
E34 Differential and custom axles fitted into stock subframe
KW Suspension
Custom built steering angle kit (55 degrees of lock)
Xt206r Cosmis Racing wheels (18×9.5″ front / 18×11″ rear)
6 Point rollcage
Custom built wide bodykit
Back to Martin:
"So a couple of seasons has passed with the CLK chassis and we felt that we had a quite competitive platform as we went through the 2018 season, this, however, is where it starts to get interesting."
"Now that we have figured out a baseline for the car where it performs well and holds together, it's time to take it to the next level step by step and that is what the 2019 season will be all about!"
"This offseason will be the calmest one we have had in many years when it comes to rebuilding the car, we have decided that we will only do a few but very important changes coming into the season to make sure we don't have to start from zero."
"One of our biggest challenges with the CLK right now is the weight, so we are trying to focus on reducing the weight on every area that we are rebuilding."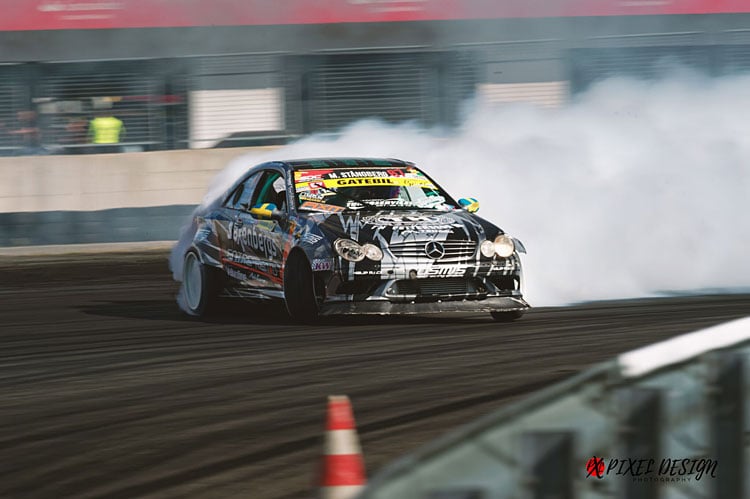 "Rebuild 1:
One of the things we are doing this winter is rebuilding the fuel system, we are going from a traditional external surge tank setup to a Nuke Performance CFC Unit setup."
"This is a replacement lid for the 24 bolt patterned fuel cells that include a built-in surge tank and feeder pump setup that will be inside the fuel cell instead of the external version. This helps us save a couple of o kilograms both in hoses, surge tank weight and brackets."
"Rebuild 2.
We are changing to a new set of KW Suspension competition coilovers that also saves us a couple of kilograms compared to our old coilover setup, this will also improve the handling of the car as well as gaining more grip that always is an important factor when it comes to competitive drifting."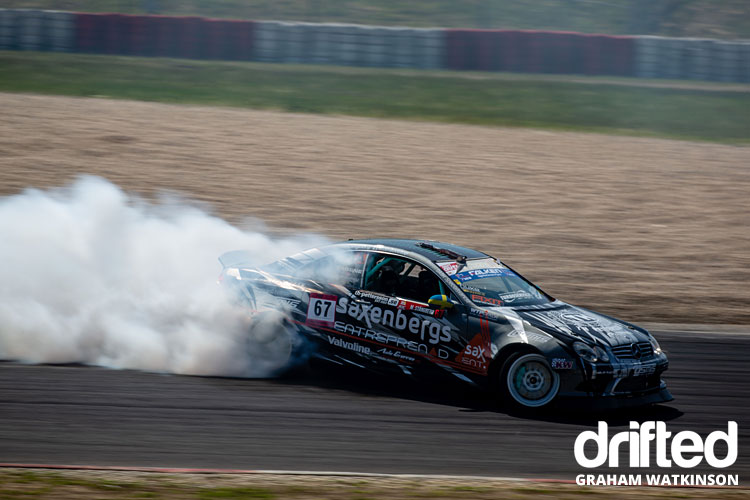 "Rebuild 3.
After more than 5 years running our current ECU setup we are about to change to a new brand of ECU! We have been struggling with some problems back and forth with our current setup and we are very excited to announce that Autogruppen is helping us replace it with an Emtron KV8 Ecu."
"Emtron is an Australian based company which produces high-quality Ecu's and they are focusing on the market between the standard ECU brands and top-level brands that are extremely costly. "
"Rebuild 4.
When running a unique chassis like the CLK it means that you can hardly buy anything off the shelf for the car, this means we produce a lot of the parts ourselves and this often means that we maybe don't have the time to make spares.
So this offseason we are working hard on making sure we have spare control arms and all of the parts that are exposed to wear and tear in drifting."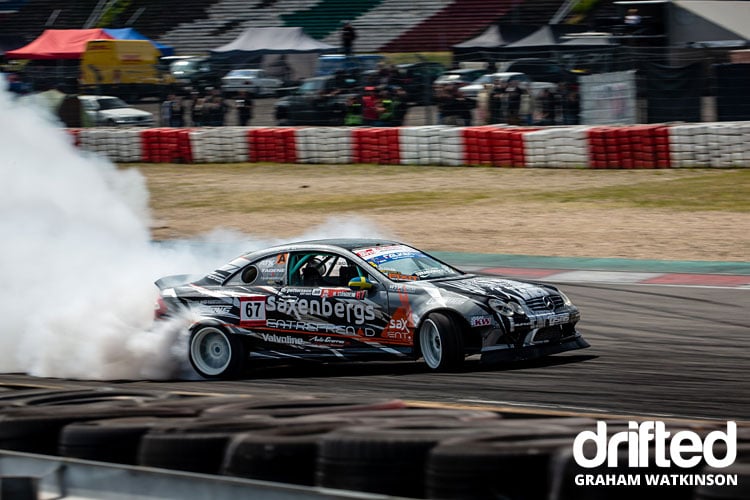 "Our season kicks of at the traditional season starter Bilsport Performance & Custom Motorshow in Jönköping 19-20 of April, this is Scandinavia's biggest car and bike show and they host a competition called Påsksladden (Easter Drift)."
"This is a single event with a lot of spectators and media so it's definitely one of the best events of the year!"
"After that event, we head up to Gatebil Vålerbanan were our first round of the Gatebil Drift Series takes place, this is a drift series where the best in Scandinavia competes during the awesome Gatebil festivals."
"So that means its always a good time no matter what, the 2019 championship features 4 rounds which include Vålerbanan, Mantorp Park, Rudskogen and Mantorp Park again! This will be our main focus as a team and will be the only full championship we take part in during 2019."
"Besides the drift series we are going take part in the Gatebil main event at Rudskogen in July, this will host the Gatebil Super 3 competition where we will compete as well as the Breisladd."
"Outside of the Gatebil events, we have some events we are planning/interested in but we are not going to release them quite yet!"
If this tuned up Mercedes has inspired you to pick up your own tuneable car then check out our best tuner cars article.
So, who are team LoveTap?
Team Lovetap consists of Mårten Stångberg and mechanics Christopher Reinholdsson, Robin Carlsson, Stefan Engström, Jesper Jumisko, Edvin Olsson, Joel Haglund and my Spotter/Media person Sebastian Simonsson.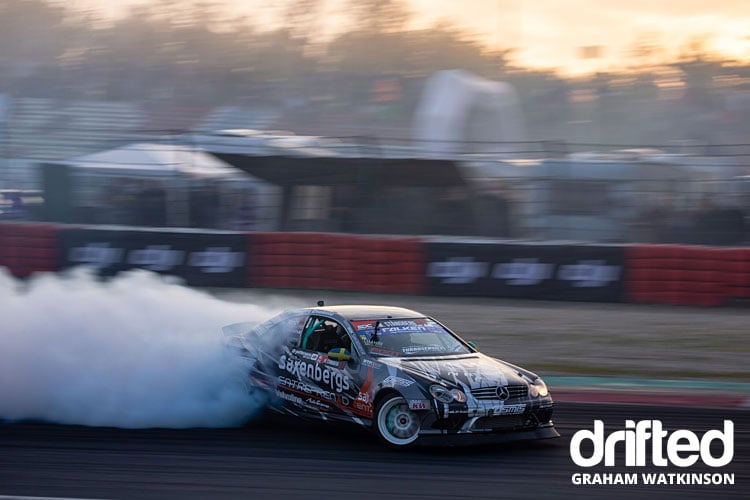 You can follow Team Lovetap's adventures on their website or social media.
Photo credits
Drifted extends warm thanks to P.Blomqvist Photography, Bringitonmedia and Patrick Visser for the amazing photos used in this article.