SNAPSHOT: Broken, but not out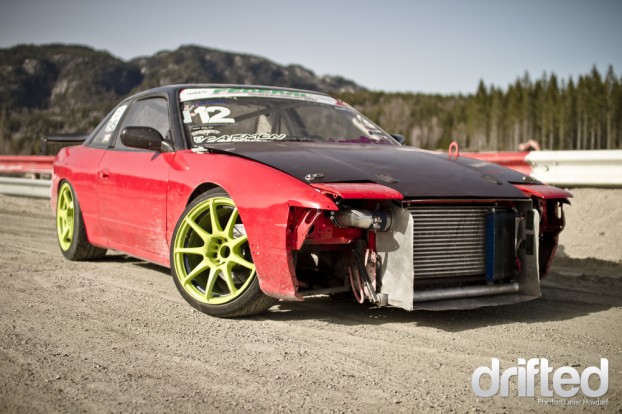 After Reidar Andresen snapped a knuckle while practicing at todays Powerdrift License Day, he limped the DriftMonkey 1JZ Onevia back to a half finished part of the track. I took advantage of this and snapped this shot of it sitting there, waiting to get towed away and fixed before tomorrow's session.
I'm out!
Subscribe to Drifted
If you like this article why not subscribe to Drifted and we will email you our freshest content for free!