FEATURE: The Perfect Understated GC8 2.5RS?
For this feature, we stray from our usual RWD bias and take a look at one of the cleanest GC8's we've ever encountered.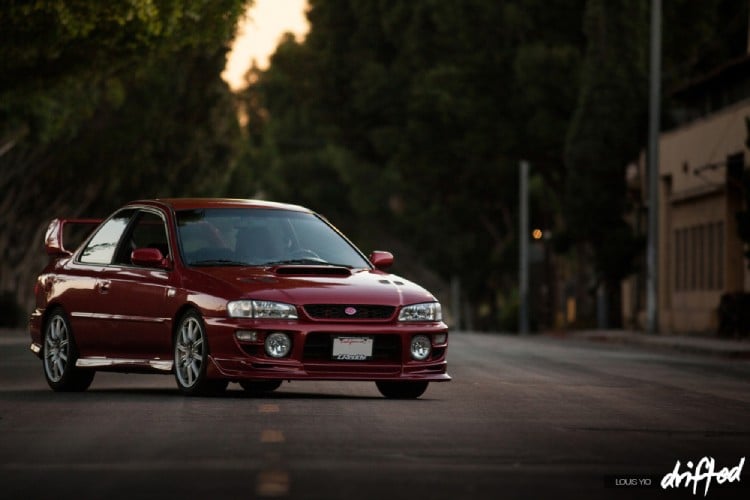 I'd like to introduce you all to Clarence Vong's 2000 Subaru Impreza 2.5RS.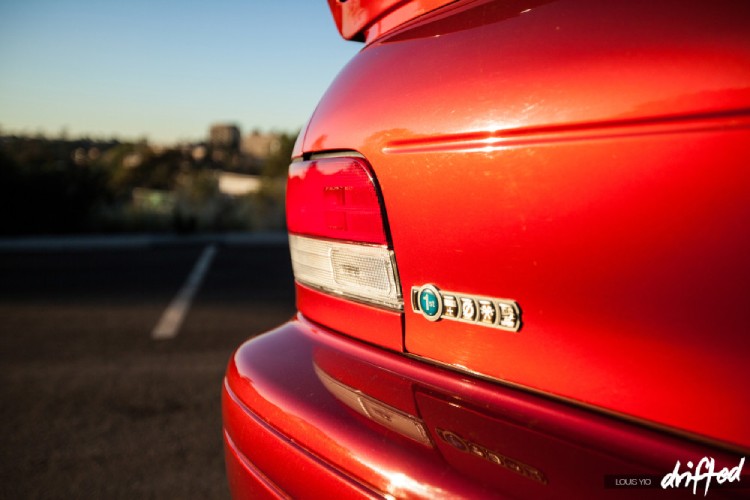 Clarence purchased this car back in 2010 after graduating high school and has been an avid fan of the Subaru brand ever since. When not being a busy full-time student, he works on cars in his dad's shop in Los Angeles.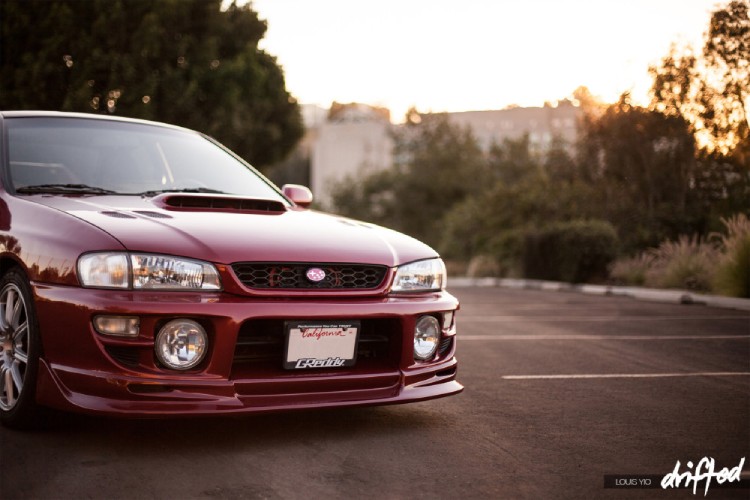 Something about the Subaru GC8 gives me the chills every time I see one on the streets. It is, in my opinion, the best-looking Impreza to come out of the Subaru factory. The C-West front lip, in combination with the beautiful Sedona Red color of the car definitely adds to the menacing yet understated look of this Impreza.
The rear of the car takes a more subtle approach; JDM tail lights help make this car stand out from the normal US Impreza.
Clarence spent some time looking for this rare piece; it's a replica 22b wing. Most people with a GC8 in the United States that choose to change their wing usually opt for the JDM WRX wing as opposed to the 22b adjustable wing.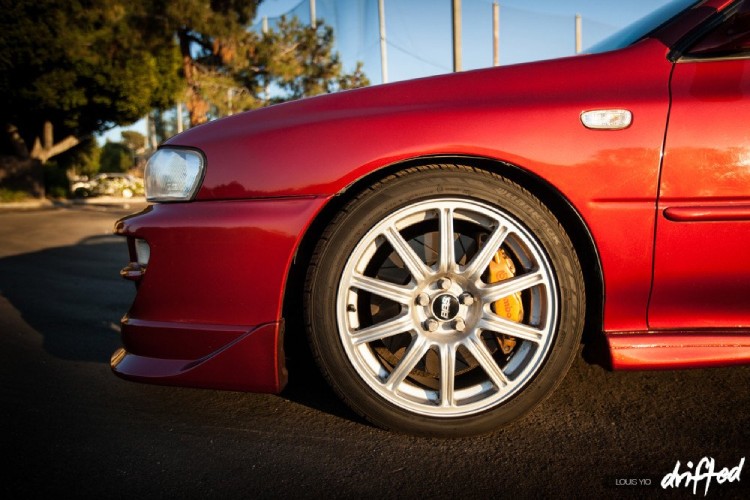 Moving on to the wheels, the car is equipped with the "coveted" 2004 STI BBSs. They were refurbished in the silver you see above. The car sits on Tein Super Street coilovers. Brembo rotors and calipers stop the car efficiently and without fuss.
Clarence's engine has been rebuilt with STI rods, pistons, and crank; his GC8 also benefits from an Avo turbo. A 2004 STI 6-speed transmission and differential was recently installed. An STI engine swap is in the works.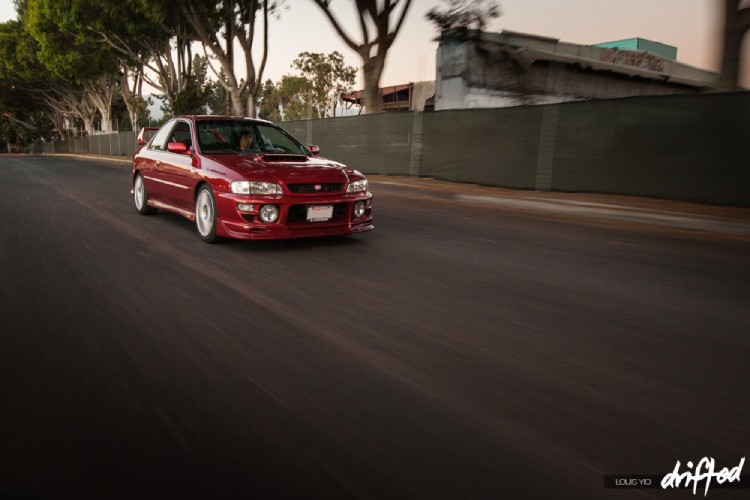 Being a daily driver, the GC8 runs a conservative 5lbs of boost, making roughly 220hp to the wheels, which is plenty more than the 165hp the stock 2.5RS makes.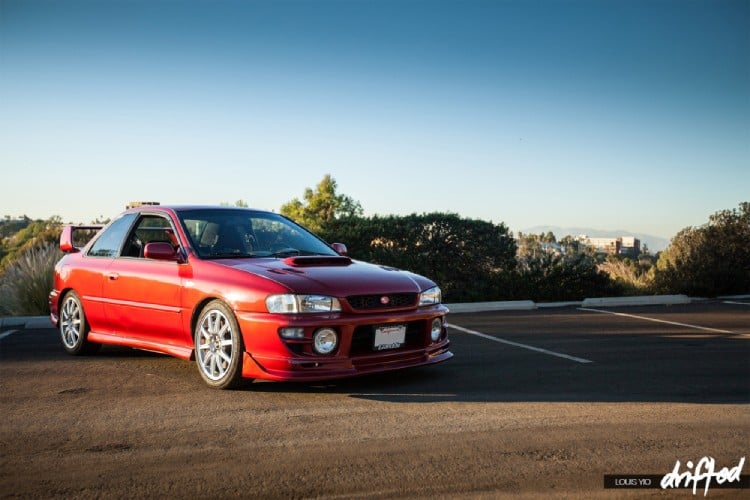 Future plans for the car includes the STI engine swap and possibly a 22b sheetmetal widebody (as opposed to fiber glass).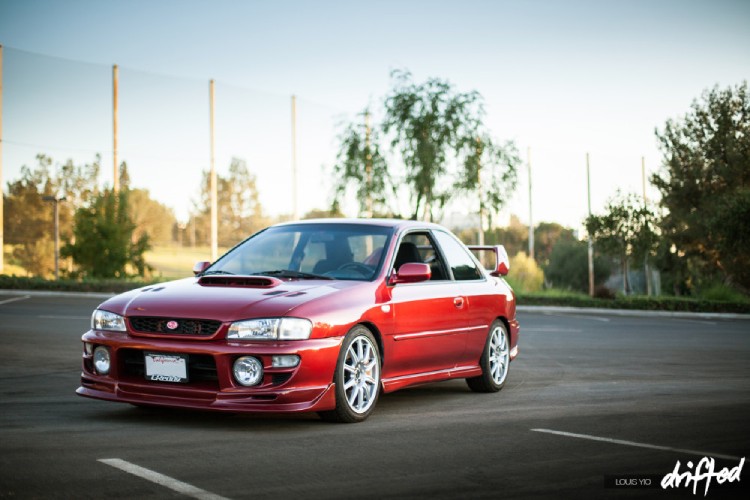 As of right now, having just installed the STI transmission, Clarence is looking to just enjoy the car. He's taken it to Adams Motorsport Park, just outside of Los Angeles for the appropriate shakedowns.
This 2.5RS is the perfect daily, and is Clarence's pride and joy; there are no plans to get rid of 'Susie' the Subie anytime in the near future.
2000 Subaru 2.5 RS USDM Spec:
STI crank
STI rods
STI pistons
2004 STI transmission
2004 STI differential
2004 5 x 100 BBS STI rims
Avo intercooler
Avo BOV
Avo turbo
Walbro 255 fuel pump
PP6 piggyback
C-West front lip
JDM rear spats
JDM tail lights
JDM corner lights
Version 6 STI grille
Cusco front camber plates
Act clutch - stage 2
Act pressure plate
Act flywheel
Brembo rotors
Brembo calipers
Stop Tech performance brake pads