VIDEO: Drifting the Gauntlet: Gardella Racing
Following on from my BEHIND THE SCENES post yesterday, Formula Drift is the pinnacle of professional drifting, following the Gardella Racing team at Wall Speedway New Jersey for Round 4 of the series, this film hopefully portrays what its like to be at a Formula D event.
Shot with a couple of DSLR's and a few lenses, no tripods, rigs or any other support equipment was used .. just a viewfinder.
Huge thanks to Gary Gardella, Richie Gardella, Eric O'Sullivan, Karl O'Sullivan and Ryan Tuerck.
Music
Finale – Danny Elfman
Gimmie Some Lovin' – The Spencer Davis Group
(both tracks available from apple.com/​itunes)
gardellaracing.com
formuladrift.com
advancedclutch.com
pfadtracing.com

::Stephen Brooks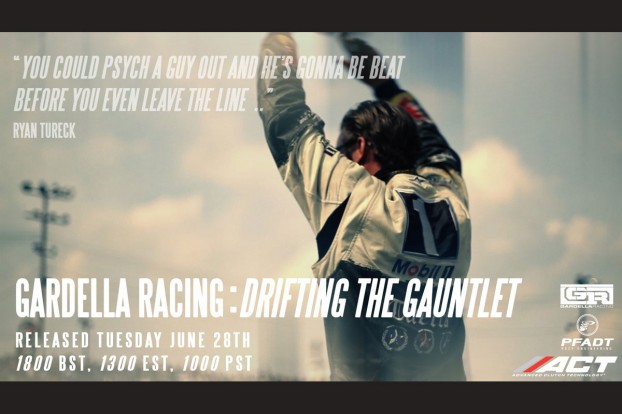 Tags: 2011, Brooksie, Canon, DSLR, Eos, Eric O'Sullivan, Formula D, Formula Drift, Gardella, Gardella Racing, HD, New Jersey, NJ, Ryan Tuerck, Stephen Brooks, Video, Wall
Subscribe to Drifted
If you like this article why not subscribe to Drifted and we will email you our freshest content for free!