Black Friday Deals REVEALED
Looking to bag yourself a sweet Black Friday deal for your build this holiday? Then you are in the right place. We have rounded up our favourite Black Friday deals to save you some time.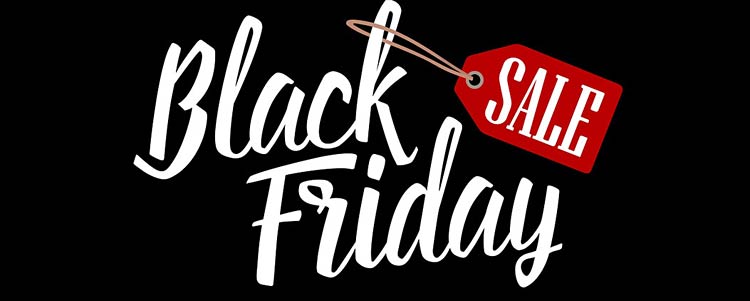 Black Friday deals move *fast* so I am going give a quick summary of some great deals that caught my eye. Don't see something you want? Head over to Enjuku Racing's website as they have 10% off site wide.
NOTE: Some of these items only add the Black Friday discount at the basket, so don't panic if you don't see the savings on the product page.
---
Universal car deals
These deals are universal parts / gear that are essential for drifting:
Our comment: Carbon fiber wizards Seibon has launched a stunning carbon kevlar seat to the market with their Type-FC, which could quite possibly be the most insane looking seat in our list!
These hand-crafted carbon seats will undoubtedly attract a fair amount of attention, and it's easy to see why!
As you can imagine, being carbon fiber, it's extremely strong and lightweight. Its design allows for the ultimate bolster support to prevent unnecessary body movement even when you're pushing the car hard.
These seats were designed for racing use and allow for a multi-point harness to be fitted. An exceptional product which is undoubtedly a contender for our favorite seat on the market right now.
---
Our comment: We're not going to lie, although they may be an acquired taste, we absolutely love JDM tuning legends Vertex's unique wheels that they bring to the market.
Their 7 Star wheel is one of the most common designs which has become hugely popular in the JDM scenes, although admittedly more so in the VIP scene rather than drifting.
Vertex is well known for putting out some of the highest quality products on the market, and this leather wheel with red and blue stitching is certainly no exception. With a 90mm dish, this is certainly one of the deeper wheels on our list.
This is an ideal wheel for your daily driver and occasional drifting, but for competition use, we believe that there are better alternatives on the market.
---
Our comment: This lovely 90mm shift knob from TOMEI is perfect for any Nissan, Mazda or Mitsubishi owner that is looking to add a little extra JDM flair to their car's interior. The shift knob is made from Duracon, a material that is both durable and nice to touch.
---
Now that you've got the basics sorted, let's look at some car specific deals.
350z deals
Nissan 350z owner? Great choice! Here are our favourite deals to spice up this brawny brute: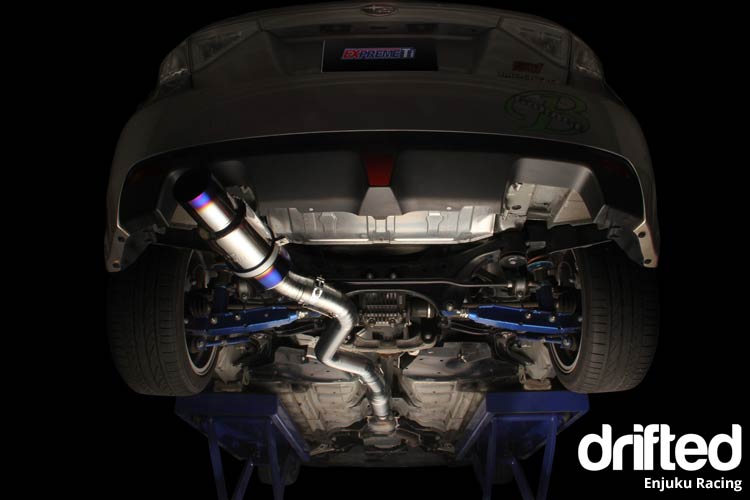 Our comment: The TOMEI Expreme Ti series are highly regarded exhaust systems, they offer stunning titanium build materials, sleeved joins, massive weight savings and a beautiful burnt titanium tip. They are designed to use efficient pipe routing to significantly increase power levels. Considering everything you are getting I think this exhaust system is a bargain.
---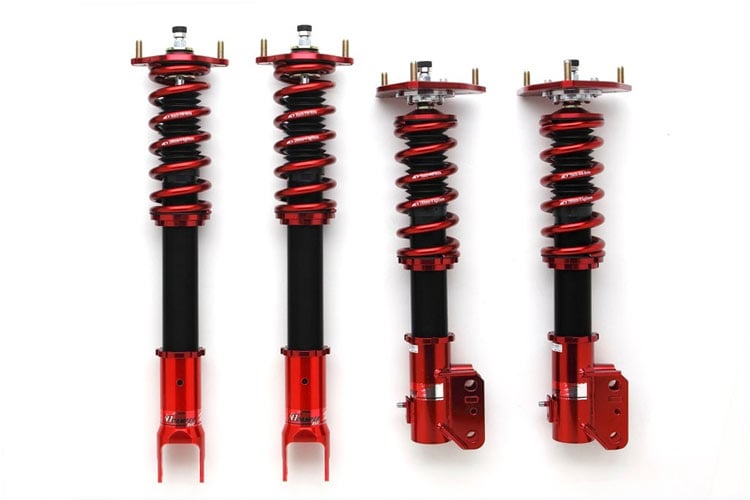 Our comment: These coilovers are a great out of the box option for a no thrills sports setup. These would be suitable for anybody looking to improve the looks and handling of their 350z for a reasonable budget. They are the cheapest coilovers in our guide and offer good value for money.
---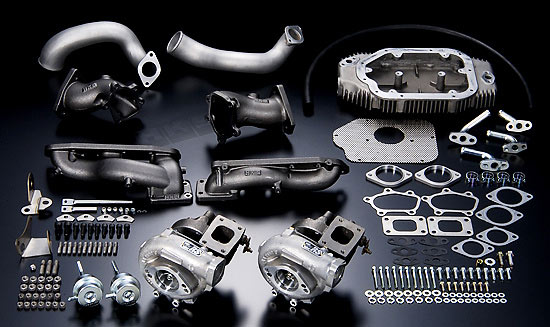 Our comment: HKS are a premium Japanese parts brand that only produces high quality components. Their GT series turbo chargers are highly sought after and with these cast iron manifolds you should have no problems. We are Big HKS fans here at Drifted. Now with over $750 discounted, this may just be the perfect time to turbo charge your 350z. BOOOST!
---
370z deals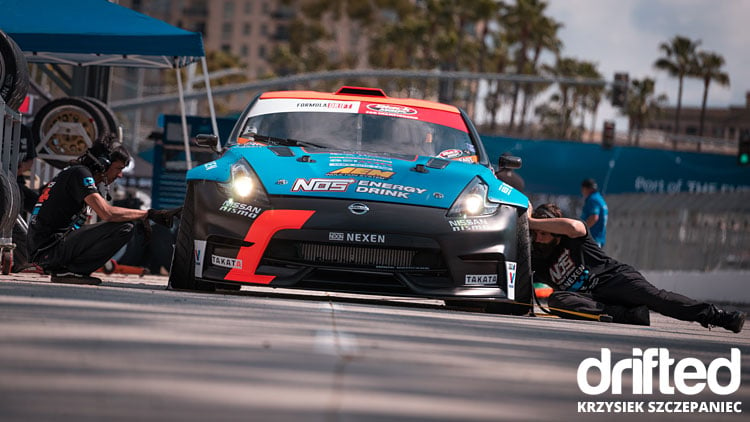 If you are lucky enough to own a Nissan 370z then these deals are sure to get you salivating: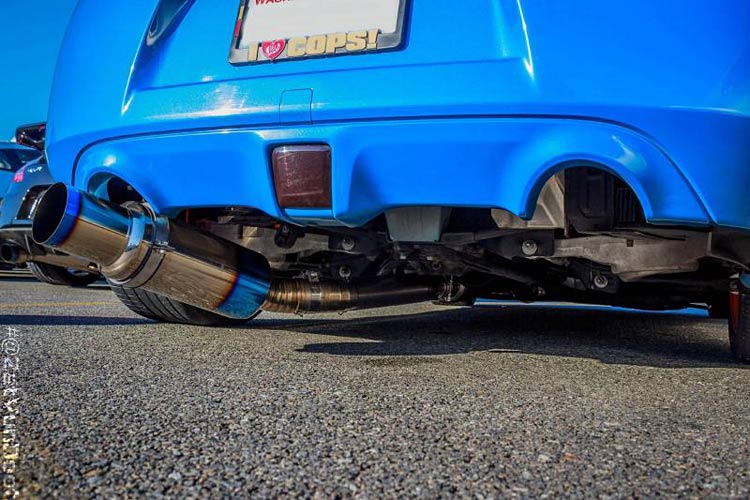 Our comment: Weighing in at an insane 13lbs (5.7kg) is Tomei's offering, despite an extremely impressive 18.8kg weight loss, this single-exhaust system is perhaps not for everyone. If you're purely weight loss and performance - the Tomei is quite possibly the best choice for the money. However, with the 370Z's body design made with twin exits in mind - having a single large Jap-style exhaust poking out the rear is an acquired taste.
Featuring far fewer bends than other offerings, the large diameter, high-flow design of the exhaust is fantastic for performance but not so great for those who are after a quieter drive.
---
Our comment: Despite being one of the more expensive options on our list, they say that quality comes at a price and the KW coilover kit certainly lives up to that.
370Z owners have been stunned by this offering from KW for some time and the ability to provide great road comfort whilst also setting impressive lap times on the track leaves no questions on why owners are so impressed.
---
Our comment: With their 370Z kit opting for the Vortech V3 centrifugal supercharger which is capable of reaching over 500 horsepower (with supporting mods), Stillen's 50-state emissions compliant intercooled setup is available for purchase at Enjuku Racing. With a saving of over $785, this could be the perfect time to boost your Z.
---
Lexus IS300 deals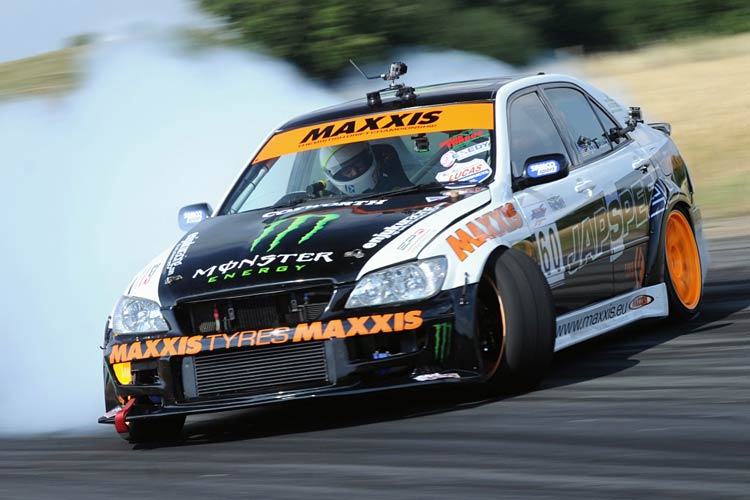 Whether you're just looking to improve the looks and sound of your IS or considering a turbo upgrade to create the ultimate street sleeper, we should have a great deal for you.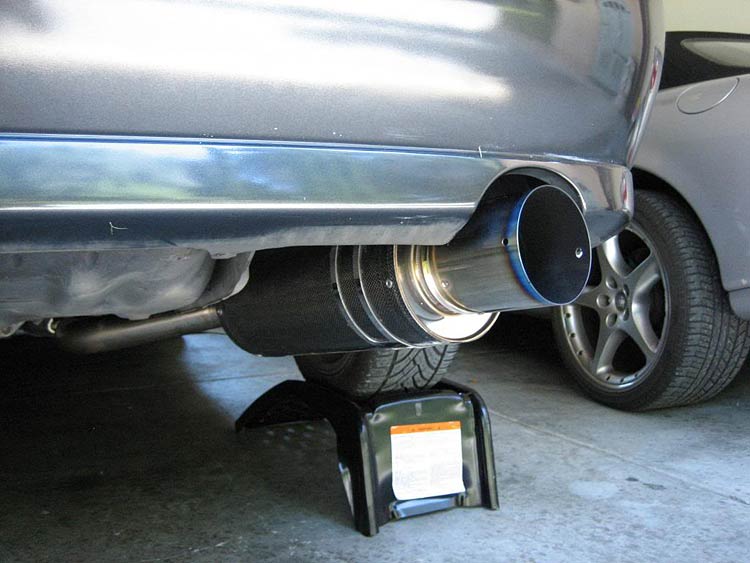 Our comment: Titanium is used for the construction of the muffler with a carbon wrap to make it look even more impressive. We love the sound and looks of this, and the price isn't too extortionate either.
---
Our comment: Legendary Japanese tuning company HKS bring their hand with a justified-price higher-end offering (which is currently on a substantial discount!) This option combines fantastic ride comfort which is close to stock (even when slammed) with the addition of fantastic handling alongside the typical quality you would expect from HKS.
---
BRZ/FR-S/GT86 deals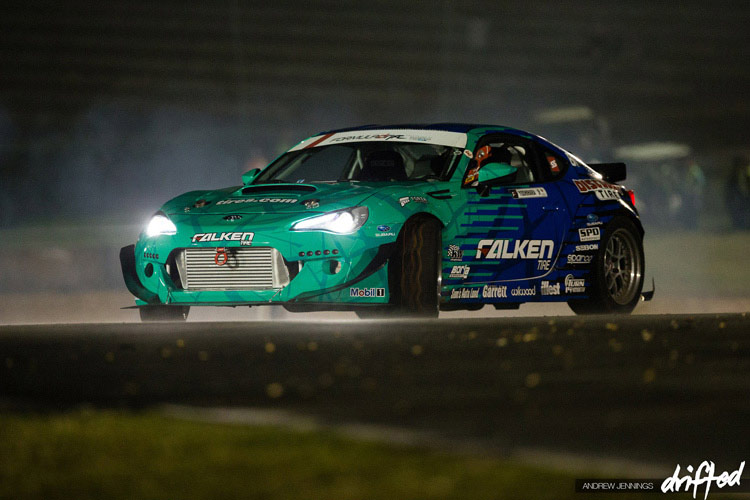 Are you a BRZ/FR-S owner looking to snag a bargain to help take your lightweight sports car to the next level? Then these are the deals for you: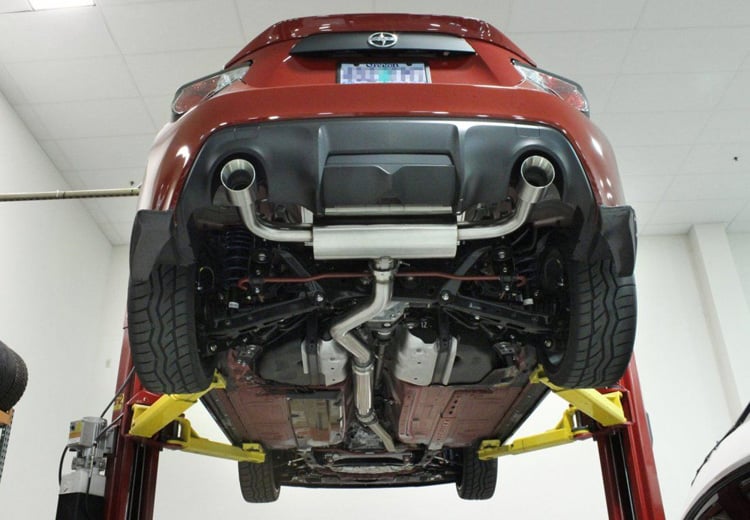 Our comment: Perrin bring you their popular exhaust which features a 3″ internal pipe diameter, a great option for those of you who are looking for a little extra sound, or require extra airflow for pushing out 300hp+ with forced induction.
Perrin also offer a 2.5″ option which would be suitable for those who are looking for a quieter exhaust and have no intentions of going down the forced induction route in the future.
This exhaust has slashed tips which provides a great, stylish look. Combined with epic sounds it's clear why so many owners have opted for this. If you're after a medium noise-level with no drone which opens up to be loud when you want it, this is an excellent option.
Perrin are a US-based company with a great customer service reputation and their exhausts include a lifetime warranty.
---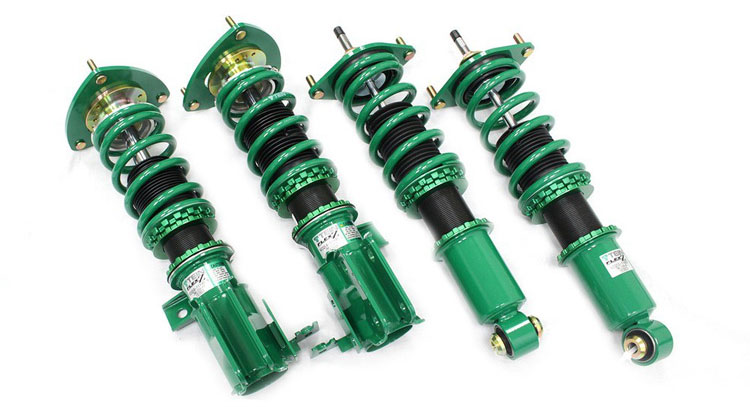 Our comment: Tein bring this insanely good value for money kit to the market, with the price tag you may assume that this is cheaply made, however it is fantastic quality and made in Yokohama, Japan.
Despite being road orientated, this is also a capable track coilover featuring an impressive amount of adjustment. For the money, you're going to struggle to get a better all-rounder than this. Now with 10% this is the perfect time to change out your old suspension.
---
Our comment: This Japanese tuning house undoubtedly needs no introduction, HKS present the third revision of their hugely popular BRZ supercharger kit.
With the latest revision now featuring some drastic changes mainly focused around increased airflow, owners have seen around 320hp on E85 and 250hp on 91 octane with paired HKS intake, headers and exhaust.
This kit has been tried and tested on daily driven cars for long periods with great results. We would recommend opting for the reasonably-priced optional Flash Tuner which allows you to run varied maps for different fuel types. Want to run 91 octane on the street and E85 at the track? This could well be the perfect choice!
---
Is your car not here? Don't panic, our friends at Enjuku Racing have you covered with 10% off store-wide and free shipping on orders over $100. If you are looking for some more in depth tuning information then please do check out our tuning guides.