Black Friday Deals REVEALED
Black Friday provides an epic once-a-year opportunity to bag bargain parts for your build, so we've rounded up our favorite 2021 deals for your drift, track, or stance cars.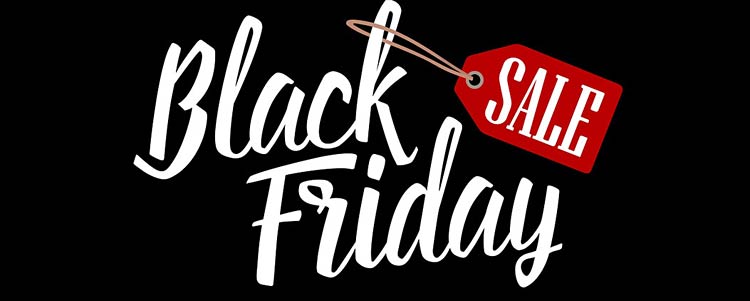 ---
As you've probably witnessed in previous years, customers go crazy for Black Friday deals. But thankfully, you can skip the punch-ups in the queues by getting your bargains online with Enjuku Racing's Black Friday deals.
With Enjuku Racing providing an incredible selection of impressive discounts storewide, it's easy to get overwhelmed by the epic product selection they have to offer, so we've helped you out by narrowing down some of our favorite deals from their 2021 Black Friday sales.
---
Universal Deals
We've broken down some of our favorite universal products in the Black Friday sales before checking out some of the most popular tuner cars from the Drifted fanbase.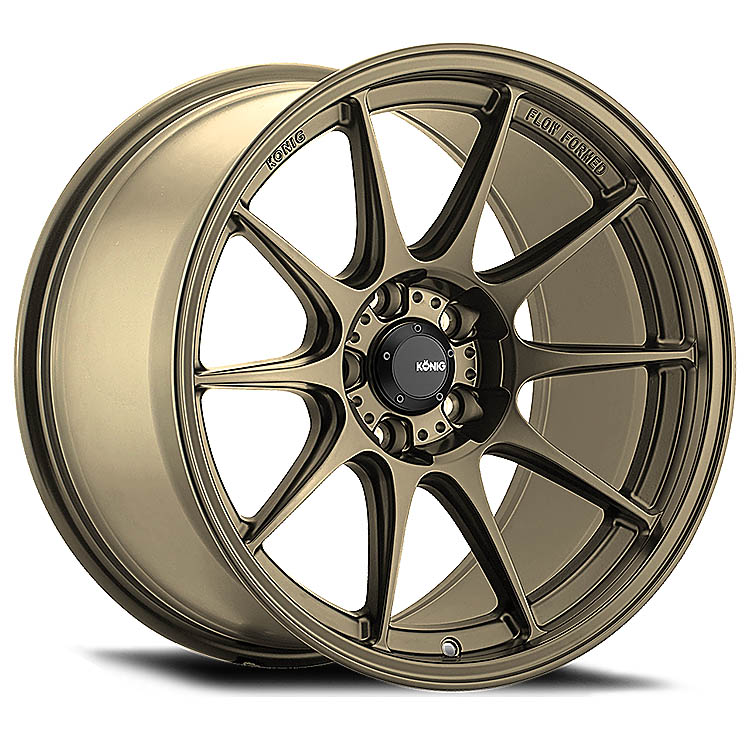 Discount: Up to 47%
Manufacturer: Konig
Fitment: Universal (Check fitment)
Purchase link: Konig Wheels
Our comment: There are some incredible discounts to be had across the board on Konig wheels, with some offerings featuring an insane 47% discount.
We highly recommend checking out their full range to find the perfect style and fitment to suit your ride.
If you're considering purchasing some aftermarket rims shortly, you don't want to miss this opportunity!
---
Our comment: Starting our offers is this awesome-looking red bucket seat from NRG Innovations.
Featuring plush red Alcantara across the seat, it also has an eye-catching gold glitter back for that added JDM touch.
With a 20% saving, we feel that this is a fantastic deal for an already reasonably priced racing seat.
---
Our comment: Whether you're a female tuner or simply looking for something a little (VERY) different, then this truly unique alternative is undoubtedly worth checking out.
---
Our comment: We use quick release kits in all of our drift builds, and it's super useful for numerous reasons, including added security for your pride and joy.
With a 15% discount, this is the perfect time to get your hands on the latest kit from Circuit Sports, suitable for MOMO, Sparco, OMP, Nardi, and many more aftermarket steering wheels – available in a variety of colors.
---
Our comment: Stylish yet practical - this Mishimoto oil catch can will set your carbon-clad engine bay off perfectly.
---
Our comment: If you intend to purchase heat wrap any time soon, the 17% discount on this set provides a real bargain.
Handling direct heat up to 1800°F and radiant heat up to 2800°F, along with Mishimoto's lifetime warranty, it's a fantastic addition to any tuned vehicle.
---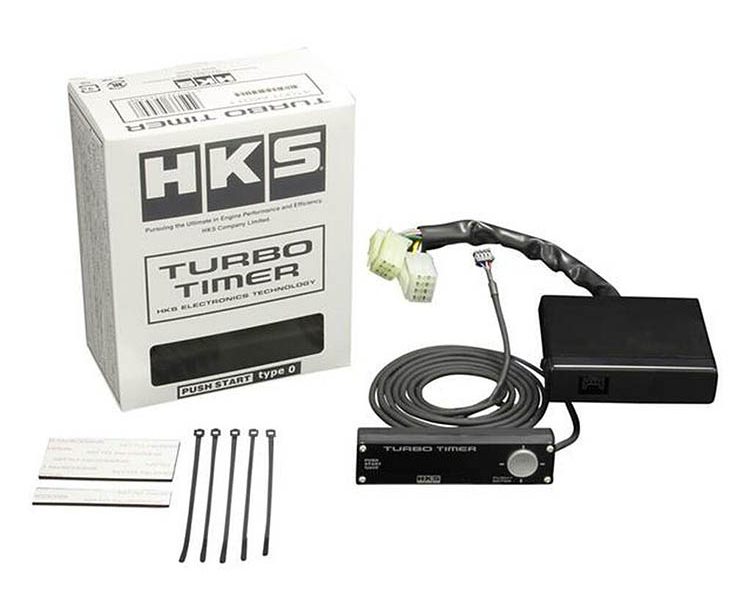 Our comment: The HKS Type-0 won the premium choice in our turbo timer recommendations, and you won't often find HKS products at a discount, making this Black Friday opportunity the perfect time to add it to your basket.
The HKS Type-0 detects your driving style throughout your journey with an 'Auto Mode', whether it's at the track or road, analyzing how hard you've pushed your turbocharger.
If you're after a cheaper offering, then the HKS Type-X is also available with an equal 15% discount - making it a total bargain!
---
350Z Deals
There are plenty of excellent deals to be had for 350Z upgrades.
Our comment: You may not be familiar with Revel, but they're JDM legends Tanabe rebranded for the US market.
Thankfully, this provides Tanabe quality at a better price than ever, and with this additional 15% discount for Black Friday, they're gonna be hard to resist!
With 32-way adjustability, Revel coilovers are known for providing one of the most comfortable rides on the market, as well as providing some of the lowest ride height capabilities.
Alternatively, if you're after one of the most popular 350Z coilover kits on the market, the BC Racing BR's are also available with a 4% discount.
---
Our comment: The winner of our 350Z exhaust guide – the Tomei Expreme titanium exhaust – is finally on offer.
We've stated what bargain we feel this titanium exhaust from the JDM giants is, even at the RRP. However, with an additional 10% discount for Black Friday, it's now mind-blowingly cheap for a limited time only.
---
370Z Deals
We have a vast following from 370Z owners – we couldn't leave you out!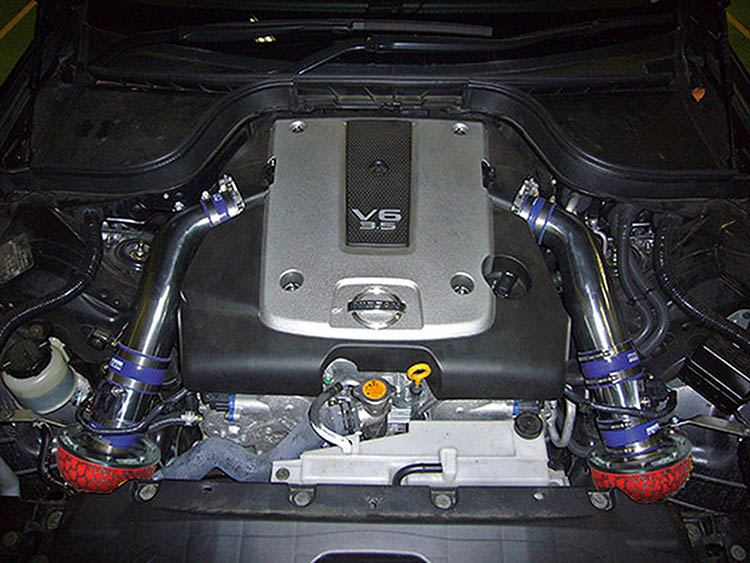 Our comment: If you've been holding out for an intake kit for your Z, then the Premium Choice in our 370Z intake guide is currently available with 15% off.
Known for providing some of the best products in the aftermarket tuning scene, this exceptional kit from HKS certainly won't disappoint.
---
Our comment: The BC Racing BR's won the Budget Choice award in our 370Z Coilover guide, and that was BEFORE the additional 4% discount.
A fantastic 30-level adjustable kit capable of competing with the best on the market - but it won't stay at this price for long.
---
BRZ/FR-S/GT86 Deals
Quickly becoming a tuner's favorite, the Toyobaru is continuing to prove itself one of the ultimate platforms to build upon, and these bargains will help you unleash its full potential.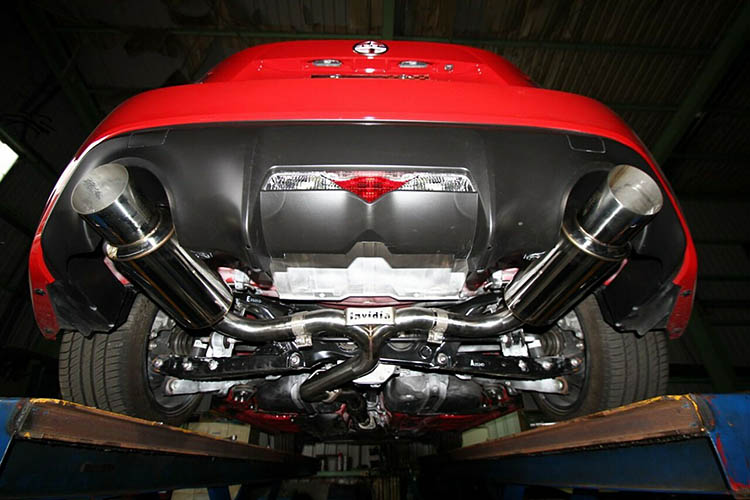 Our comment: The Invidia N1 won our Budget Choice award in our exhaust guide, and although we thought it was an absolute bargain at the RRP, this 25% saving makes it WAY too good to pass up.
Despite being a 2.36″ internal diameter, it has excellent flow and will suit cars running over 300hp.
If you're after a loud, high-flowing exhaust at a reasonable price with excellent quality, make sure you add this to your basket before it's too late.
---
Our comment: We noted that the HKS Hipermax IV kit was a little pricey in our coilover guide, but thankfully they're available for a limited time with a 10% discount, making them great value for money.
These coilovers have been designed for comfort alongside excellent handling, with R&D carried out at Fuji Speedway in Japan.
Offering a similar ride height to stock along with a more planted feel, these are great for daily use while also impressing at the track.
---
GR (MKV) Supra Deals
Despite the controversy surrounding its German roots, we have no doubt that the Toyota GR Supra will become a future classic in the tuning scene.
Thankfully, the leading brands are already showing their hands with the latest innovative products on the market.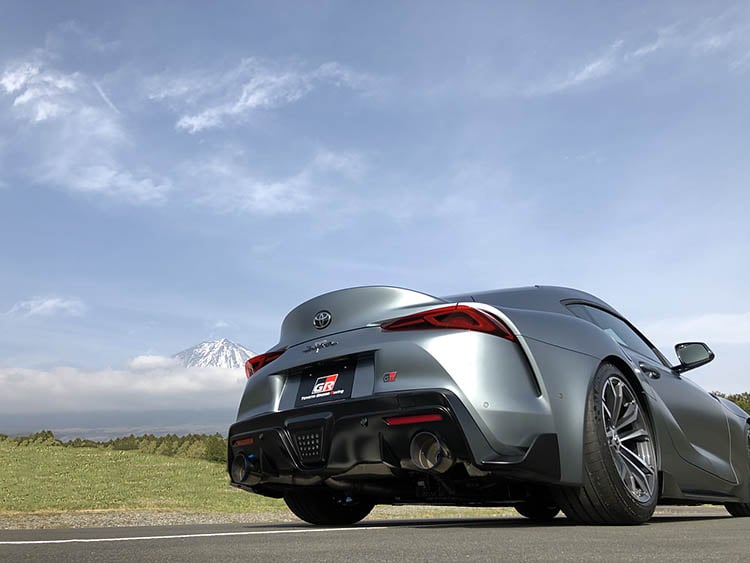 Our comment: We feel that the GR Supra is a work of art, even in stock form, but it comes alive with some subtle aftermarket touches such as this HKS exhaust.
Retaining the functionality of the factory valve by using the existing OEM actuator, HKS has proven 30+ horsepower gains at both internal and external facilities with the addition of this aftermarket system.
That's pretty impressive gains for a bolt-on exhaust if you ask us, and with the 15% Black Friday discount, it's going to be more tempting than ever!
---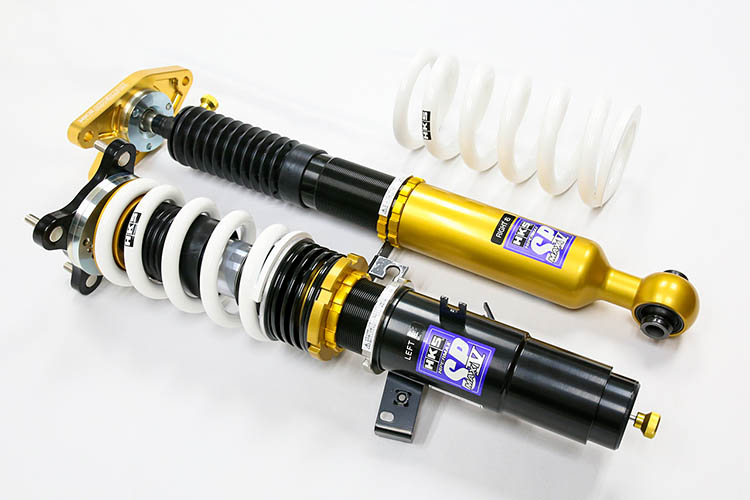 Our comment: Why not complete the upgrade package for your GR Supra with this coilover kit to go alongside the HKS exhaust above?
With the OEM kit electronically controlled, this coilover upgrade enables you to return to the old-school feel that enthusiasts know and love.
Orido set a lap at Fuji International Speedway with these coilovers – setting a lap 1.682s faster than the electronic OEM system.
---
Miata Deals
Our comment: Enjuku offers an incredible 74% discount on this APEXi Power Intake kit, which was one of our favorite choices in our Miata Intake guide.
We don't expect this kit to hang around long at this price, so we highly recommend scooping up this bargain if it's still available - we're sure you won't be disappointed.
APEXi's air filters are known for being the industry leaders, and they almost always take the win when it comes to comprehensive airflow testing.
This simple design, which integrates a heat shield to keep the temperatures down, provides a tried and tested method for generating maximum airflow and performance while also improving the look and sound of your Miata.
---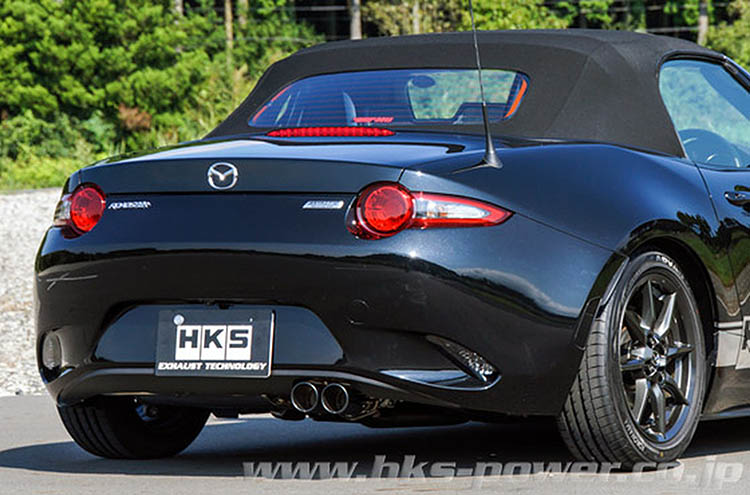 Our comment: The HKS Legamax was our favorite axle-back exhaust in our Miata Exhaust guide, and with a 15% discount in the Black Friday sales, we highly recommend checking out what it has to offer.
The HKS Legamax delivers a deeper and slightly louder than stock sound with a nice, clean, raspy note from the twin tips. Once you step on the gas pedal, it comes alive, but it delivers no annoying drone or 'boom' for daily driving.
---
R32 Sweepstake
Alongside the fantastic deals Enjuku Racing offers during the Black Friday period, they're also running a sweepstake where you can purchase Enjuku merch in exchange for tickets to potentially win a Nissan Skyline R32.

To enter the sweepstake and stand a chance of winning the R32, you can purchase entries to the competition by buying the following products:
R32 Garage Banner = 30 Entries + 1 Entry for every other dollar spent in the same cart during the Black Friday Sale
R32 T-Shirt = 60 Entries + 1 Entry for every other dollar spent in the same cart during the Black Friday Sale
R32 Merch Bundle = 150 Entries + 1 Entry for every other dollar spent in the same cart during the Black Friday Sale
Click here for full info on the R32 sweepstake - good luck!
Thank you for reading our Black Friday deals guide.
We hope we've found the perfect deal for your needs, but don't forget that we've barely scraped the surface with what the Black Friday section on Enjuku Racing, which we highly recommend checking out.
---
Photography credits
We would like to thank the following sources for the use of their images:
If you enjoyed this article, then please share it with the buttons at the side and bottom of your screen. Find this information useful? Please post a link to it on your favorite car enthusiast clubs. We appreciate your support.