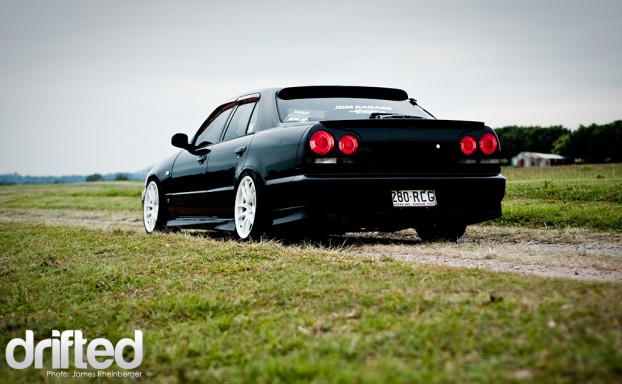 The last few weeks for me have been pretty busy, and there seem to be less drift events to cover. Despite this, last week I caught up with a local drifter, Callum Mathews, who is the owner of this R34 Skyline.  You might know Callum from my last post, he also owns an orange E30 BMW.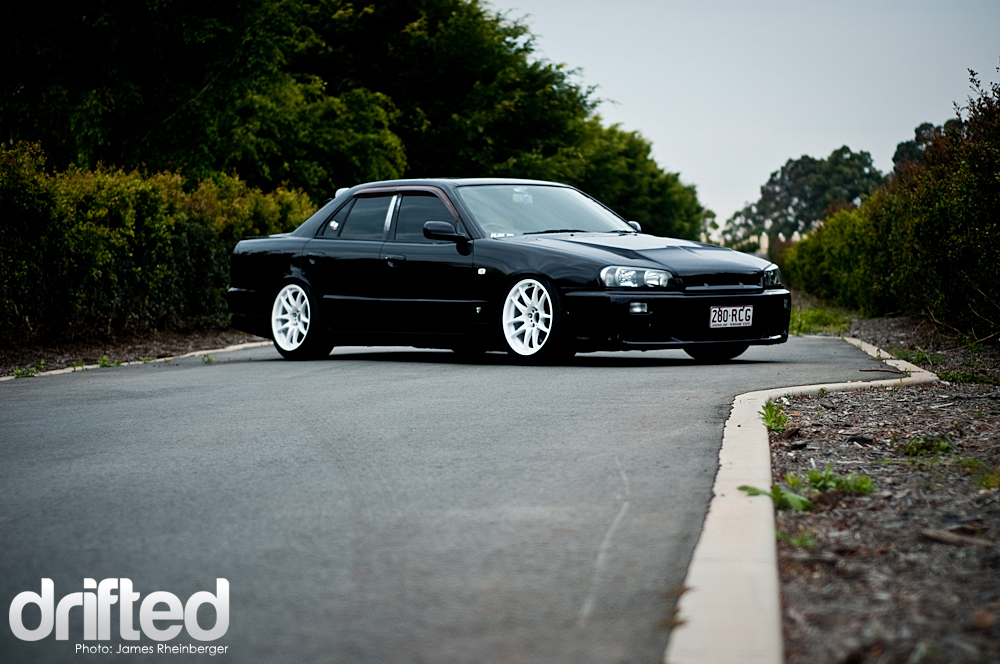 We were driving around for some time looking for somehwere decent to shoot; this was the first spot we had in mind.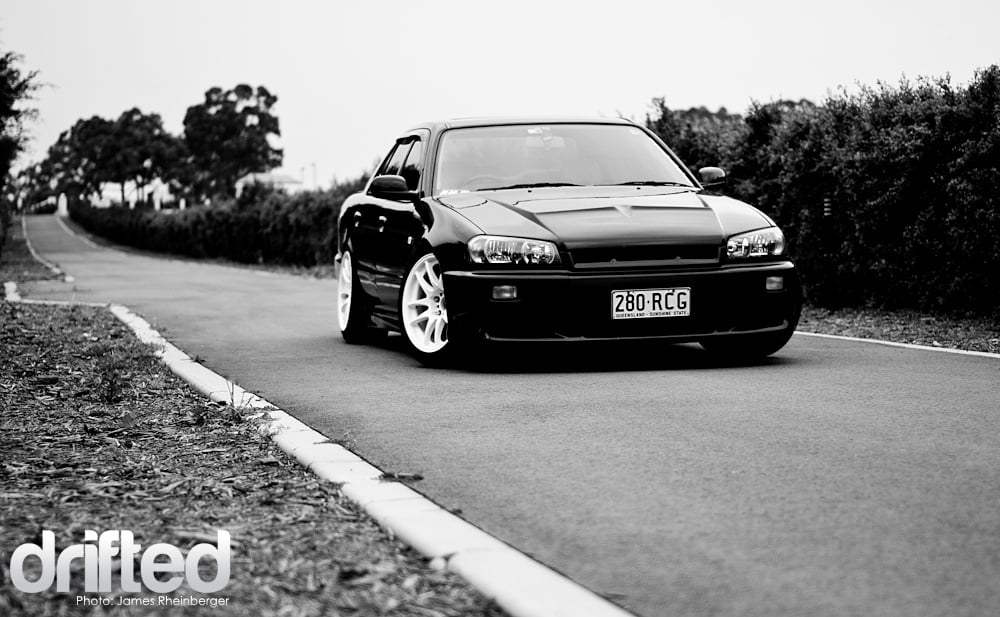 I'm happy we did stop, as the car looks great.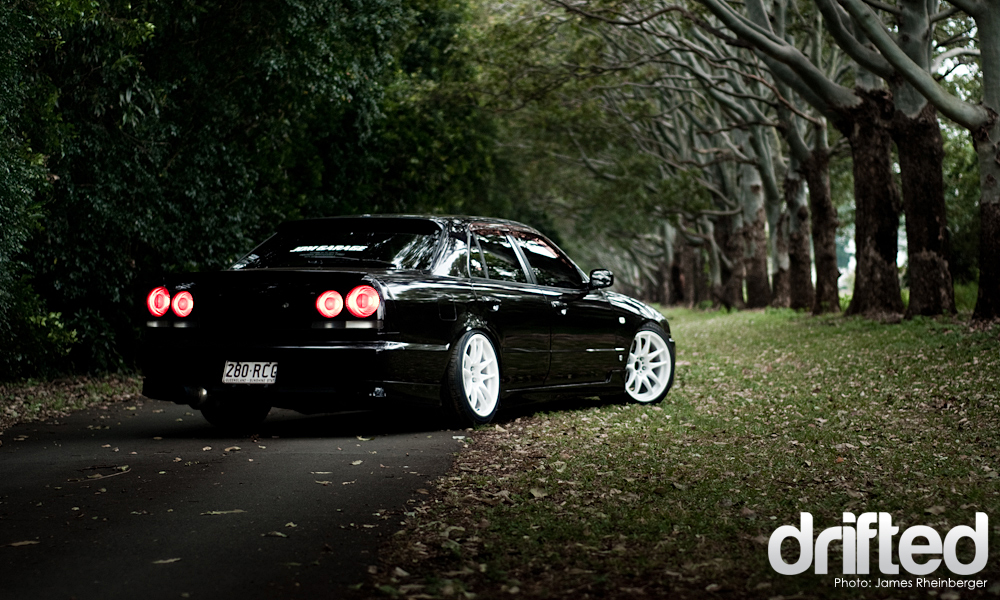 This was one of my favourite spots of the day to shoot. Thanks to the low Skyline, it was quite mission to get there!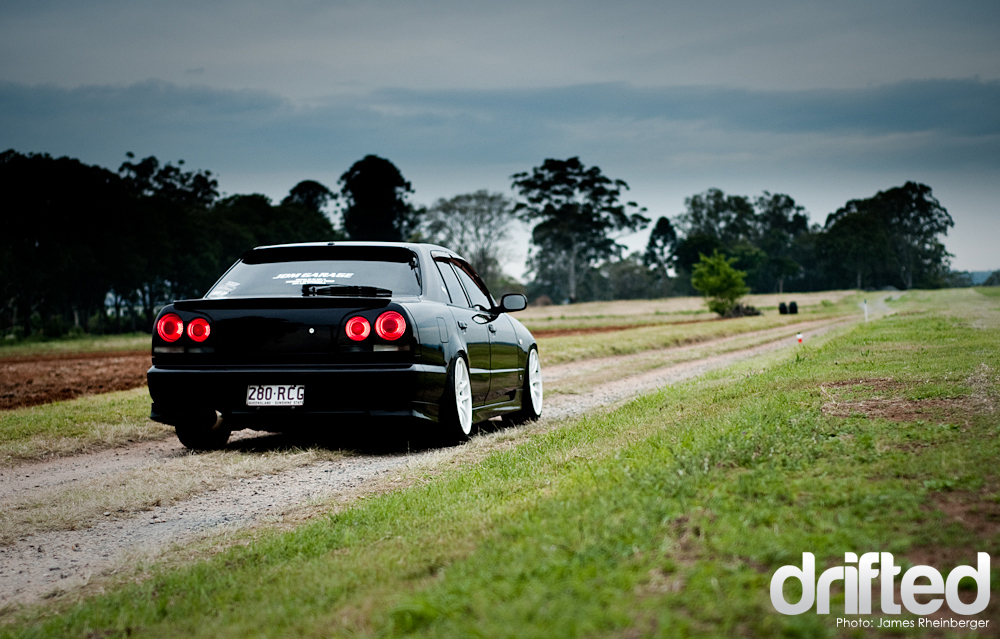 By this time the sky wasnt looking too promising and it looked like it was going rain. Thankfully the weather held off long enough for us to try one more spot out.
Big thanks to Callum for letting us shoot his ride. and hope to see this car out on track someday!
Exterior:
Full nismo kit
Genuine nismo clear indicators
Xenon headlights (new)
Dmax roof and boot spoiler
Blits ADR approved vented bonnet
Tint
Midnight purple Paint, inside and out.
Work cr kais 17 by 9 +12 with 30mm spacers o the rear running 225 45 17 zetums
Tein driving master front coilovers
Apexi n1 rear coilovers
ARC castor rods
R34 Z tune rear sway bar
GTR rear brake setup with drilled rotors
r34 Turbo front brake setup
Interior:
Full buttermilk leather interior
Electric Sunroof
TV/DVD player
Amp, sub, speakers etc.
Defi water temp, oil temp, boost gauge.
Engine:
Redtop SR20det
Sr Gearbox
Greddy 256/264 cam kit 11.2 lift
HKS cam gears
DMAX Lowmount stainless manifold
Stainless split dump pipe
S15 bb turbo
R33 GTR cooler
Stainless piping
Full 3″ exhaust with muffler and rear titan tip cannon