DRIFTING EVENT: Street Driven Tour – St. Louis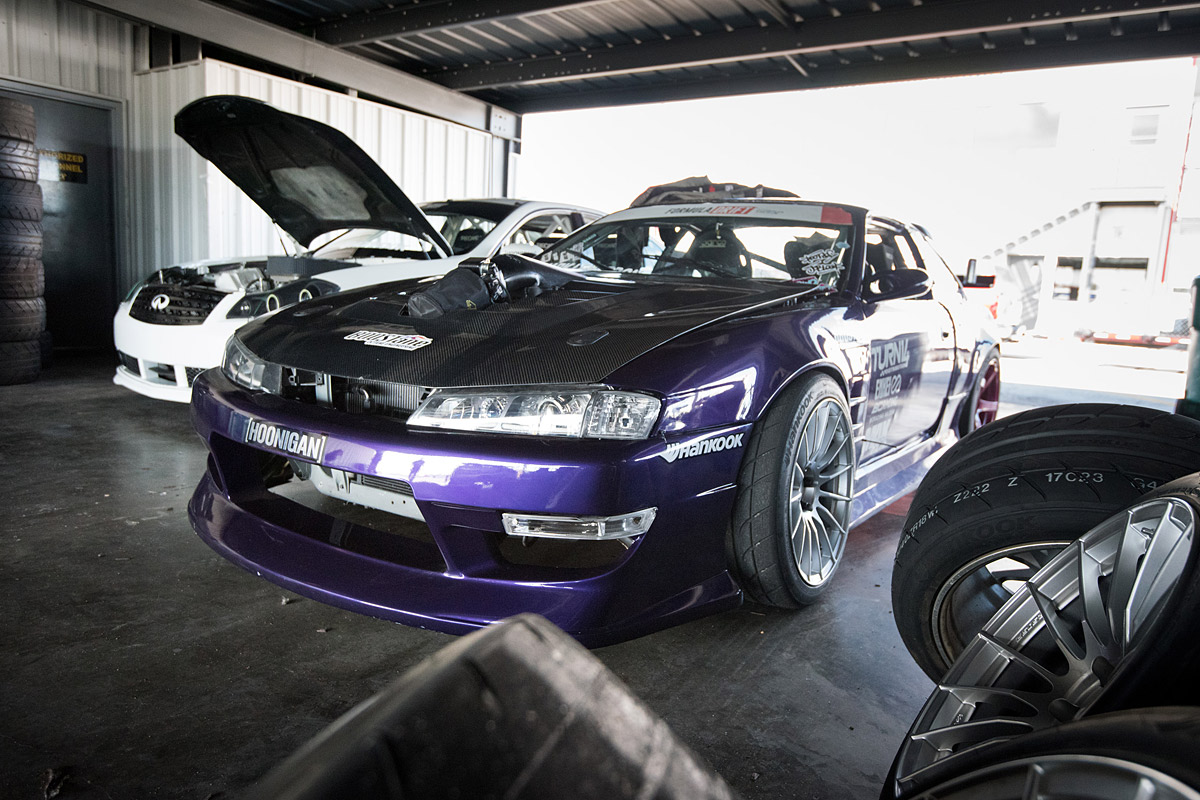 For the second time in as many years, Street Driven Tour returned to greater St. Louis's Gateway Motorsports Park (this time on July 30th, 2016) for the second stop of their four-event nationwide tour, bringing their unique "automotive amusement park" recipe to an often overlooked—but extremely dedicated—group of young drifting and automotive enthusiasts.
The highlight of the event was of course the drifting that persisted all day on a swath of the Gateway Motorsports Park infield road course, highlighted by countless tandem runs from Formula Drift pros Chris Forsberg and Geoff Stoneback on the four turns, two switchbacks and giant right-hand sweeper (Chris in his VK56DE-swapped Infiniti M35 sedan and Geoff in his LS7-powered S14 Nissan 240SX), loaded with fans who purchased "drift ride-along" tickets.
Amidst Chris and Geoff's performances, dozens of local drifters of all experience levels took full advantage of the opportunity to assault the Gateway infield throughout the day (which is usually only open to drifting during Midwest Drift Union competition rounds) with an impressive variety of drift machines: dozens of Nissan S-chassis with turbo-four, six, and eight-cylinder engines, 350Zs and G35s, V8-swapped Mazda RX-7s, Pontiac GTOs and Fox-body Mustangs, a couple Miatas (one with a Honda J-series V6 underhood!), BMWs, a Nissan Hardbody pickup, and Nocturnal Motorworks' Miata-based Coyote tube-frame kit, to name some. Standout talent included Andrew Lewis (white S13.5 Nissan 240SX), Steven Fishel ("666" black S13), Alec Robbins (Nissan Hardbody pickup), Matt Soppa (two-tone Fox-body Ford Mustang), Hooman Rahimi (red Z33 Nissan 350Z), and lots more.
Opposite the road course, drifters and show-goers mingled in the pit garages and in the show-n-shine alley and vendor row, bringing to the event an impressive crop of modified Japanese, Domestic, Euro and Exotic machinery spanning the decades. It was also here that fans could challenge each other to impromptu battles in the inflatable "gladiator" ring, bouncy house and carnival-style basketball games, or cool off with some Dippin' Dots or adult refreshments from Bud Light.
Want to learn more about Mustangs? Try our Fox Body Mustang feature.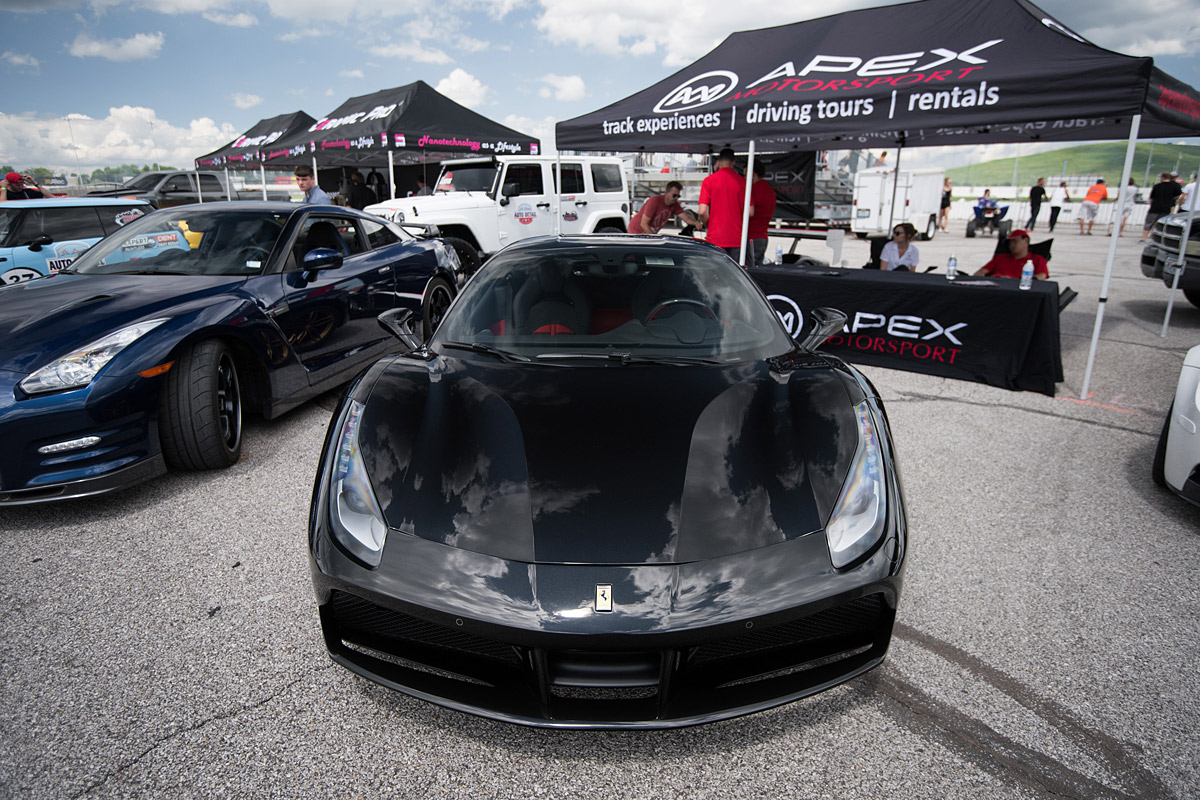 Across the Gateway campus, Street Driven Tour added two new events to their roster: a drift skid pad and drag racing, the latter of which took place on the facility's pro-level 1/4-mile drag strip all day and into the night. While some drifters tested their mettle at the tree, the strip was dominated by locally owned, big-power dragsters and hot-rods running fast, fast times.
As the day grew into evening, and as the drag racing continued, competitors lined up to compete in Street Driven Tour's drift mini games, beginning with another round of Drift Soccer, in which competitors lined up for the chance to drift a teed soccer ball into a small, hockey-sized net—a prospect that's much harder than it might seem, but one Geoff Stoneback dominated by scoring first-ever repeat goals. Next up: Hard Park, where drivers competed for who could drift to rest closest to a wall of cardboard boxes, a challenge that resulted in several competitors coming to rest mere inches from the wall. Finally, Street Driven Tour festivities drew to an official close with the final event of each round: the Tire Massacre. Truncated a bit on account of losing light, four drivers played the day off to the tune of fully throttled race engines, filling the venue with a sacrifice of roasted rubber to the gods of grip, letting every diehard drifthead get one final whiff of that unforgettable scent of a good time.
Until next year, that is.
Street Driven Tour rolls next into Atlanta Motors Speedway in partnership with Southrnfresh on August 20th, before celebrating the close of their second successful season under the lights of Las Vegas, at the Las Vegas Motor Speedway on September 24th.
Cutting room floor