Out on the town with Ann-Mari and her Nissan s13.5.
It's late winter in Norway. The first track event is months away, but I want to take pictures now! I arranged to meet up with Ann-Mari and Morten in Trondheim, in hopes to find the city covered in snow… But when I arrived it was almost like summer, with blue skies and dry tarmac (except for the freezing temperatures of course). Then and there I realized that I needed to swap my "driftcar on snow" idea for a drive around the city, and this is how it turned out: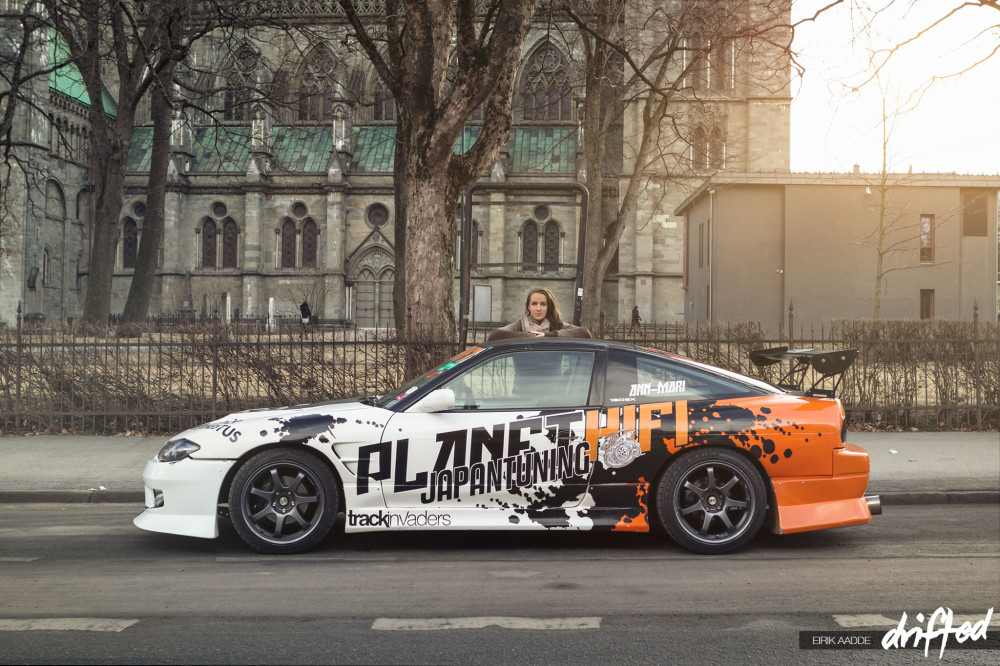 Here we are in front of the historic cathedral "Nidarosdomen".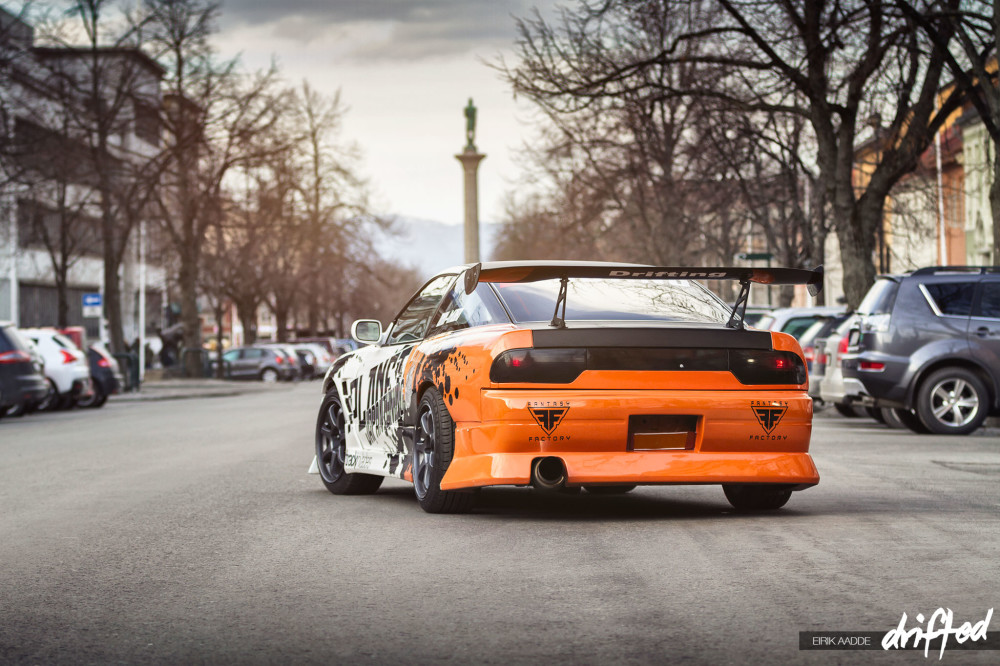 Trying to find a parking space.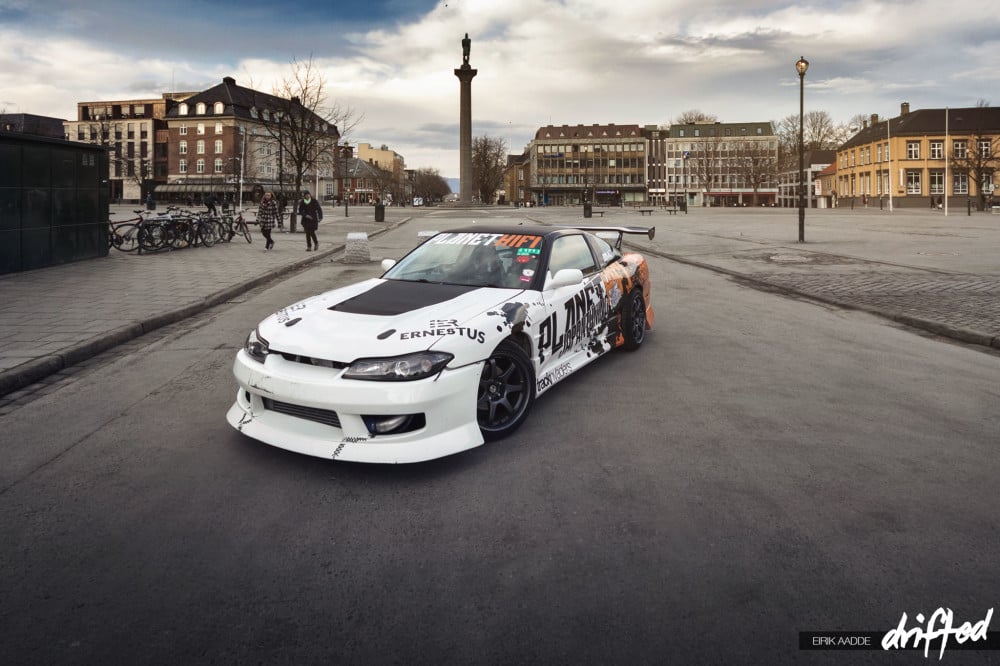 And here we are ready to do some shopping 😉
You may be wondering who Ann-Mari is, and her involvement with Europe's drift scene. So was I, so I started digging!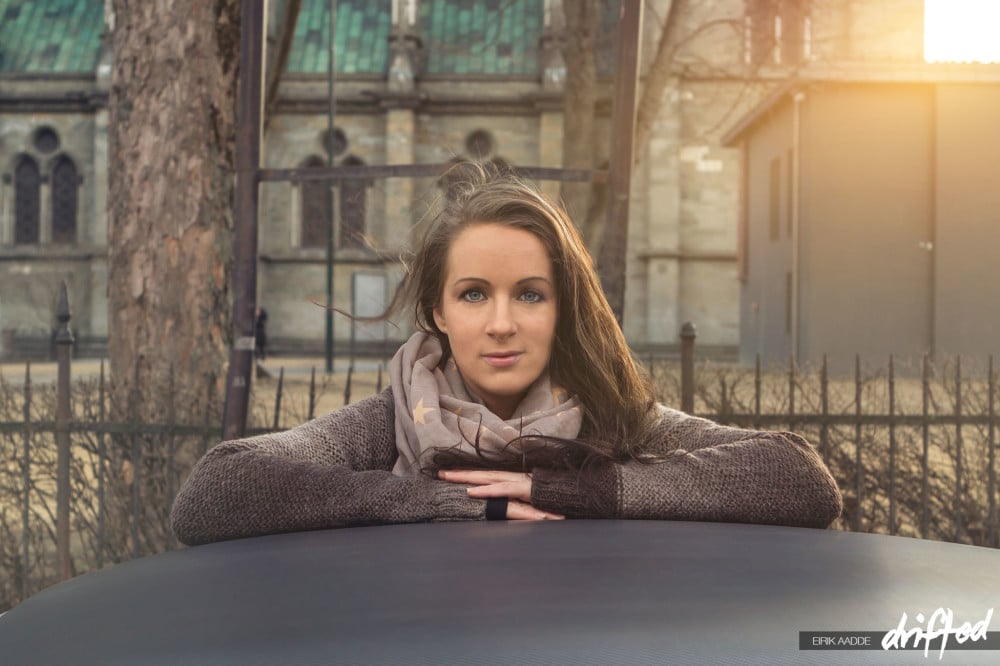 Ann-Mari tells me she's always been into cars:
"In my childhood I was a daddy's girl, and would join him on every car meet he went to. Back then it was muscle cars and V8s, now its s-chassis and Japanese turbos".
How did you end up here?
"Two of my best friends got in to drifting early on, even before it got popular here in Norway. And when I got to ride along with Ronny in his 180sx, that was it… I realized I needed to drift on my own! Shortly after my own 180 was on the driveway."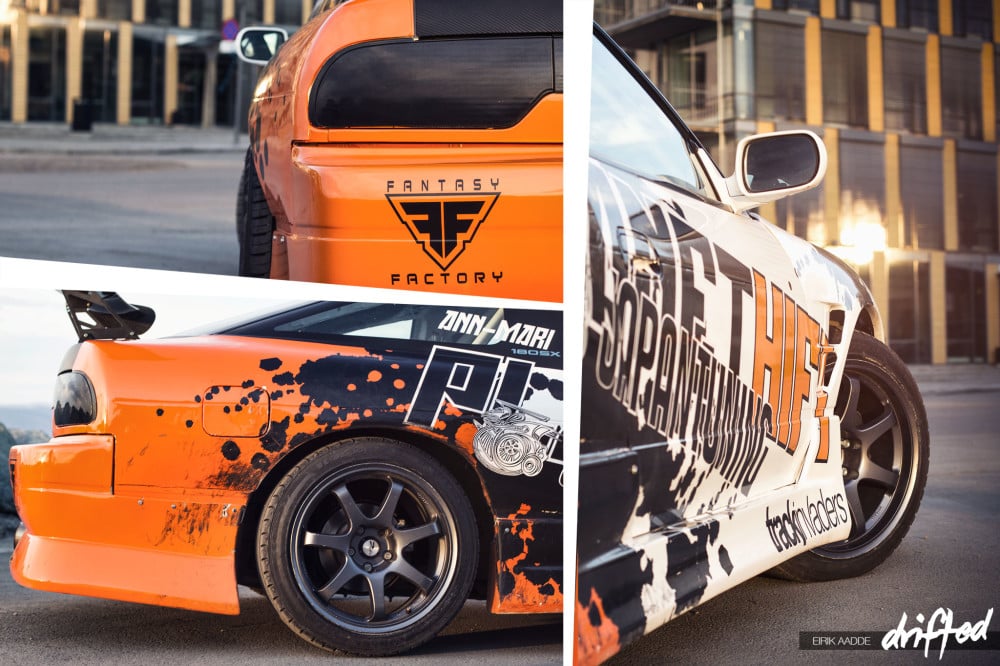 "I bought the car completely stock so we've done everything ourselves, and don't believe for a second that me being a girl has left me on the sidelines, oh no, I have done my fair share! I've also had a lot of help, and I'm lucky to have such good friends to help me out when I need it."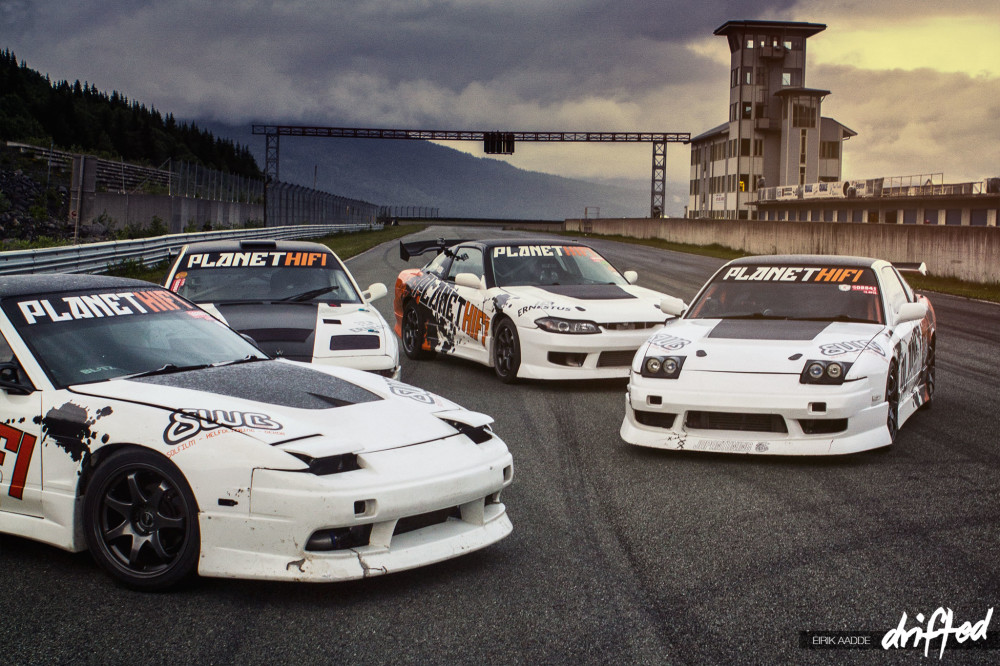 Ann-Mari is part of Planet-hifi Drift team which got started just months before she got her own car. The team has received some attention for their matching liveries on their five cars, with two more to get their colors soon. In theory the team is just a group of friends with a shared passion for cars and motorsport. No one in the team drives competitively; they're all just in it for the fun.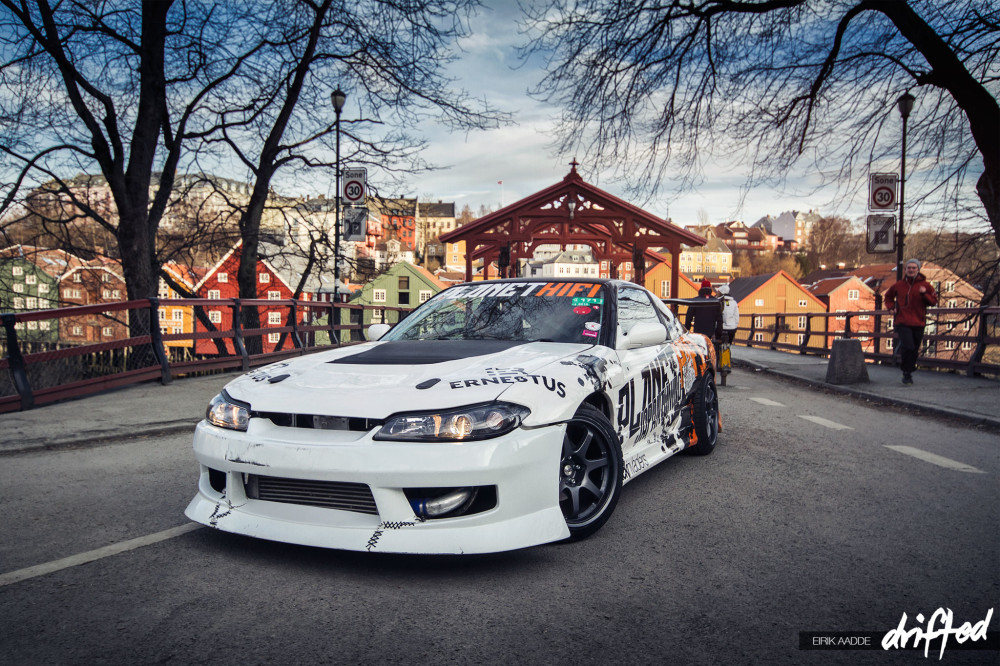 Ann-Mari and her boyfriend Morten (also driving a 180SX) on the other hand hopes to change this and has ambitions to give the Norwegian pro-series a chance, and in the future may go for the King & Queen of Europe series.
"If we get the right sponsors and people involved I'm sure we will get where we need to be to start competing, so if you know anyone interested in sponsoring…" Ann-Mari just winks and doesn't finish the sentence.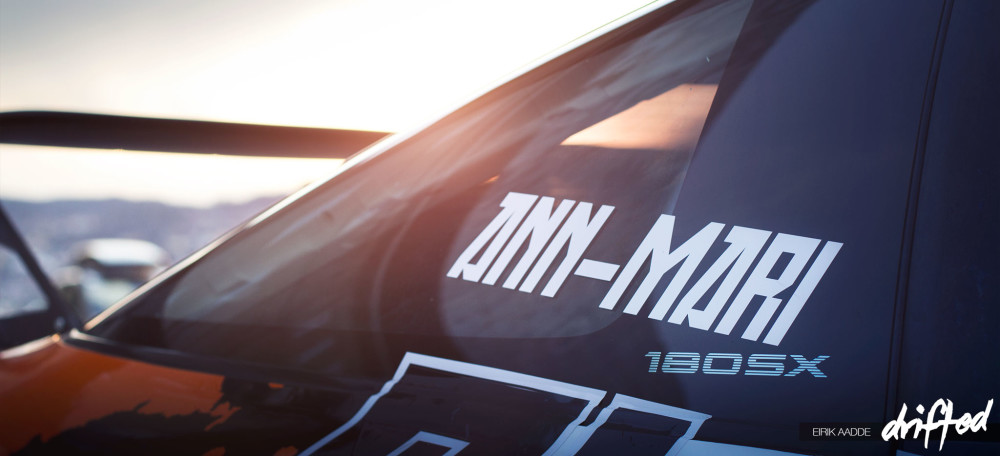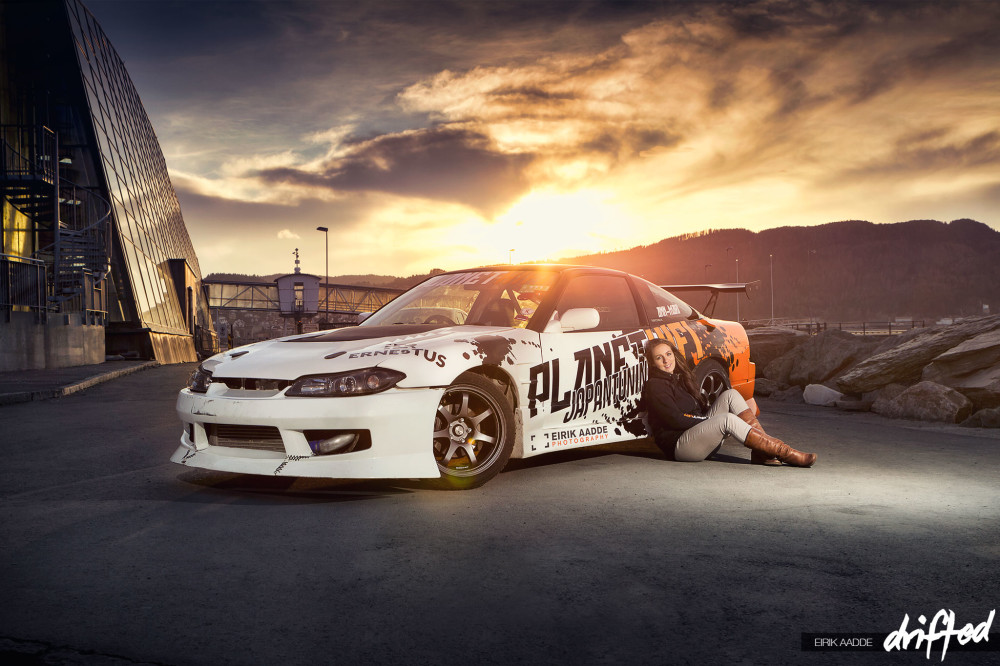 I have to say I think this car looks amazing, and when we were driving around town it seemed people agreed. Ann-Mari tells me that one of her favorite things about the car is the s15 front end. "The s15 is by far the best looking driftcar I know. So when we got the s13 I was pretty determined on changing the front end."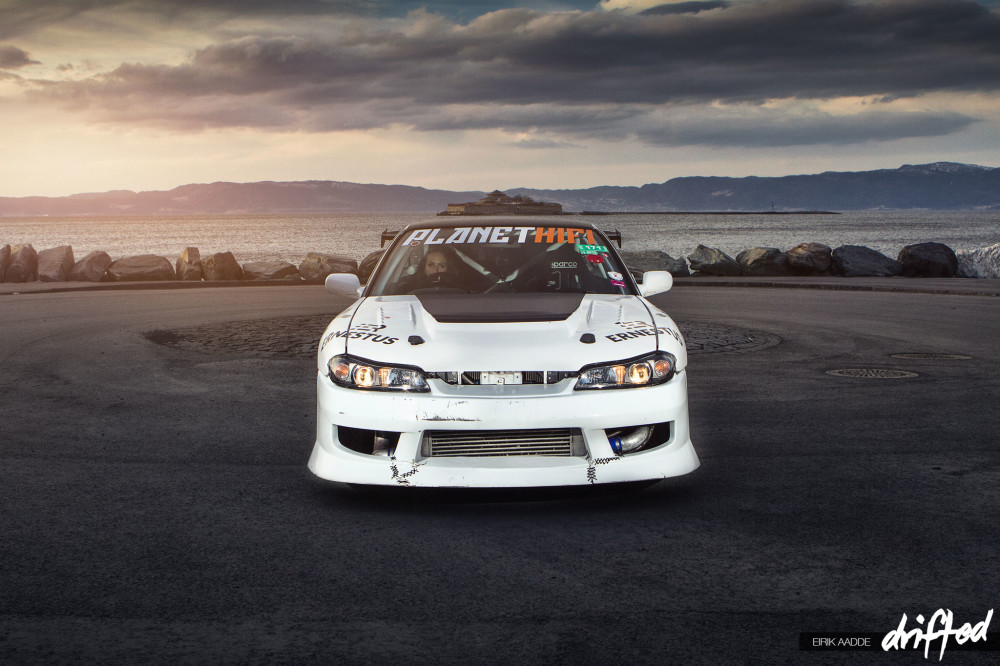 The day eventually turned to night and to round up the evening we went to the restaurants and pubs at Solsiden.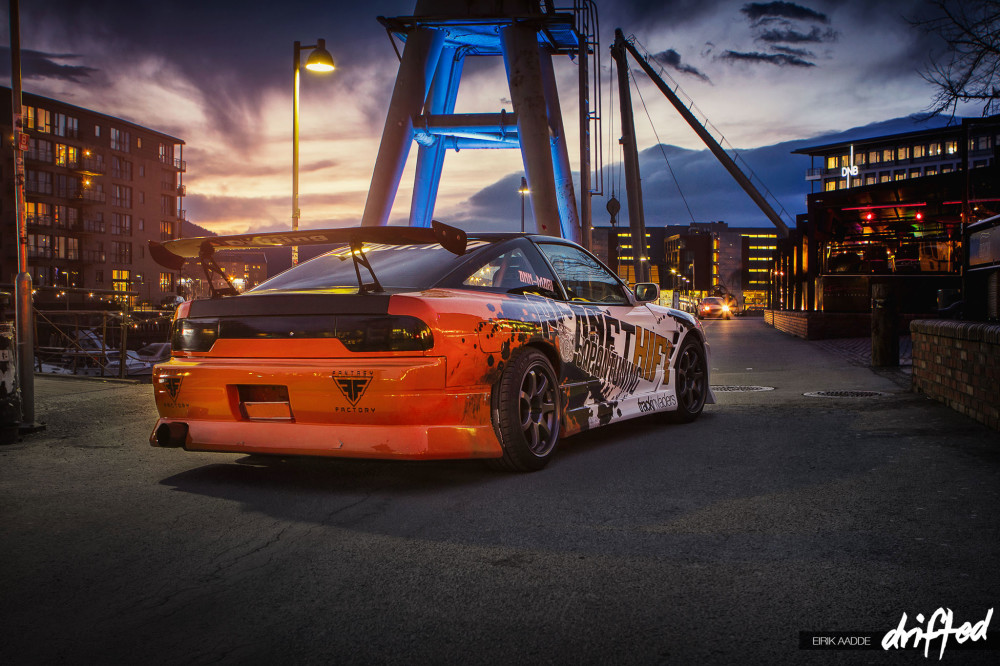 Ending a perfect day in style!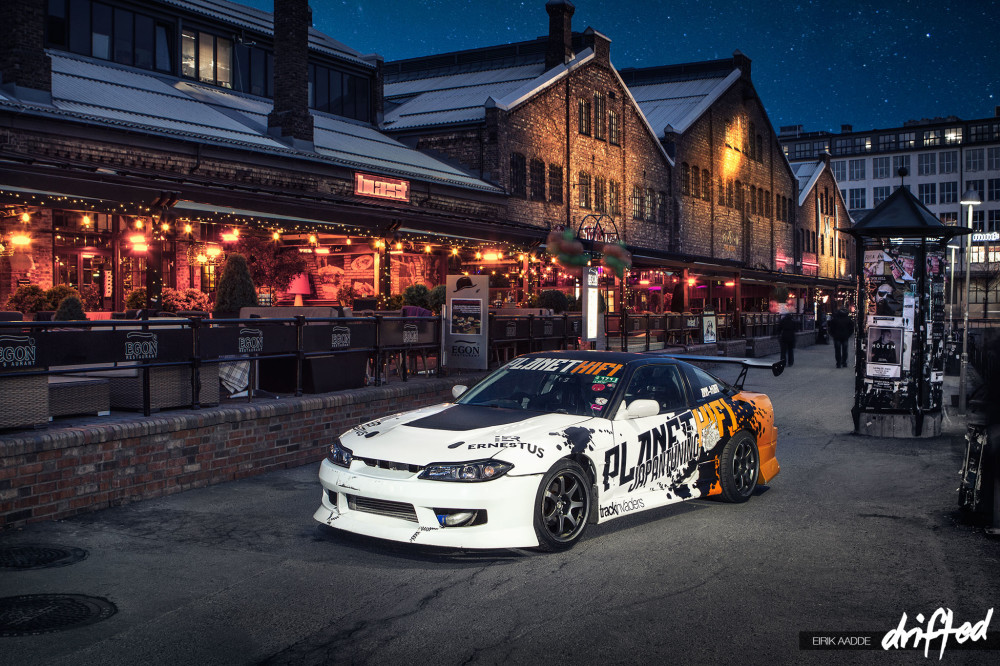 Specs:
Planet Hifi Drift Team / Norway
Nissan 180SX S13,5
Engine:
SR20DET
Garrett GT2871R Turbo
Eagle H-Rods
Wiseco pistons
Brian Crower camshafts
Brian Crower retainers and springs
Rockerarm stoppers
MSD 750cc injectors
HKS fuelrail
Bosch 044 fuelpump
Custom air inlet manifold
Custom exhaust
Oil cooler
Greddy oilpan
Apexi engine management
Apexi airfilter
330 HP
Drivetrain:
SR20 gearbox
S15 5×114,5 hubs
Kaaz 1,5way diff
Chassis:
HKS coilovers
Wisefab lock kit
Brakes
Skyline 4pot front
S14 2pot back
Hydraulic handbrake
Wheels
Zito 17×9 rims with 225/45-17
Body
S15 front
Glassfiber hood, bumpers and fenders
Interior
Sparco seats
Sparco 6pnkt belts
FIA approwed custom roll-cage
———
Join us behind the scenes of this shoot, and see how things went down.
Thanks to my friend Anders at "Usett Media" for tagging along, filming 2. camera and editing this #BTS video.