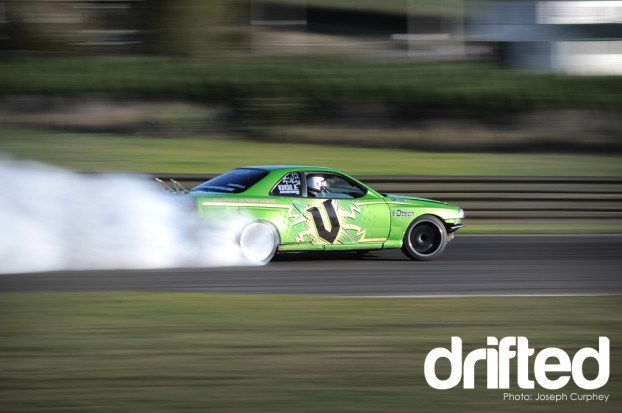 After drinking copious amounts of alcohol until the early hours of Saturday morning, the last thing I wanted to do was spend all day around rev limiters, screamer pipes, screeching tires and Bee*R's. BUT, I did, and I'm glad I did, thanks to Roo getting me there.
There's not many drift days at Pukekohe Park Raceway these days due to noise limits, so when they do come along, there's many people coming out of the woodwork to drive. A few D1NZ drivers came out to play, causing massive smoke screens and fast drifting.
There was some unusual cars there, including this old Mitsi VR4 that was doing pretty well.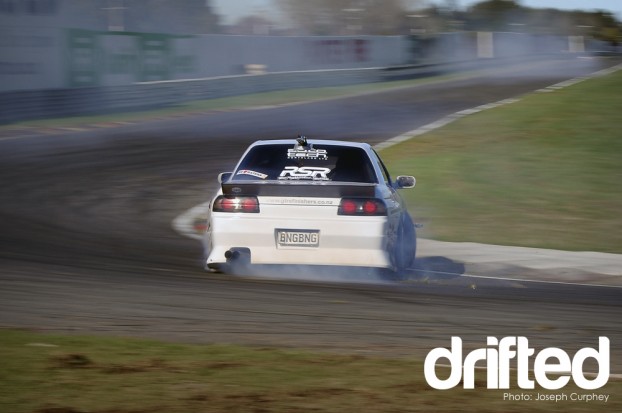 Sam Groombridge's R32 is by far my favorite car, with some awesome Weds SA-70's looking too cool. This photo was taken seconds before his gearbox decided to packup and die.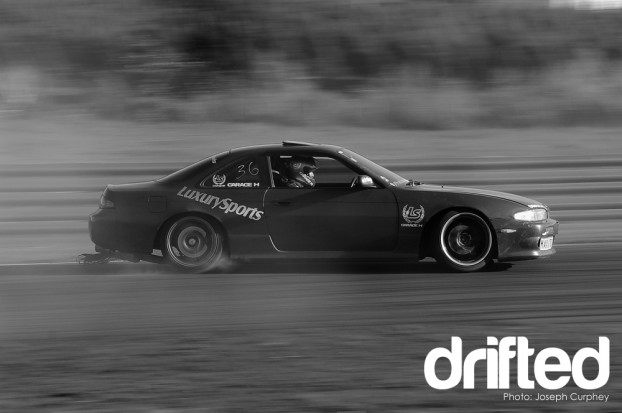 The Garage H guys were there yet again. This car seems to go to 90% of the events we have in New Zealand. The brothers Nick and Simon are making a 10+ hour trip to head down to Christchurch for a drift day this weekend.
D1NZ driver Andrew Redward reppin drifted.com!

Garage H boys reppin.
Overall, the day was good, but I really can't wait until the D1NZ season starts to watch some real close battling!
More photos can be found on my Flickr
Thanks to: Roo, Kylee.