Maxxis BDC RD2 – The Social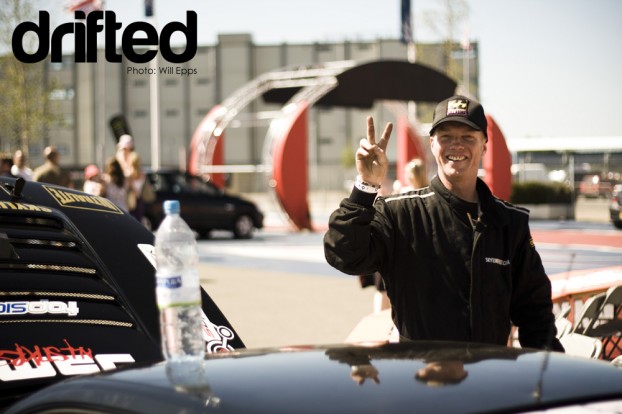 Where's this weather come from? It hasn't let off since last weekend at Castle Combe, dry circuits meant for plenty of smoke, but dry paddocks meant for plenty of smiley faces (possibly due to the sheer amount of near nudity?). So here's my first instalment of the action from Round2 of the Maxxis BDC.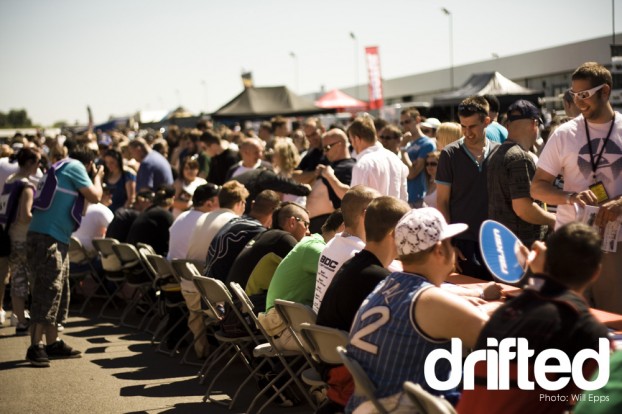 Sunday was a brilliant opportunity to get to know all the drivers, they were lined up for autographs, photo's, small interviews, whatever you wanted really. One of the things I can't express enough is how down to earth all these guys are. Unlike any car club I've come across before!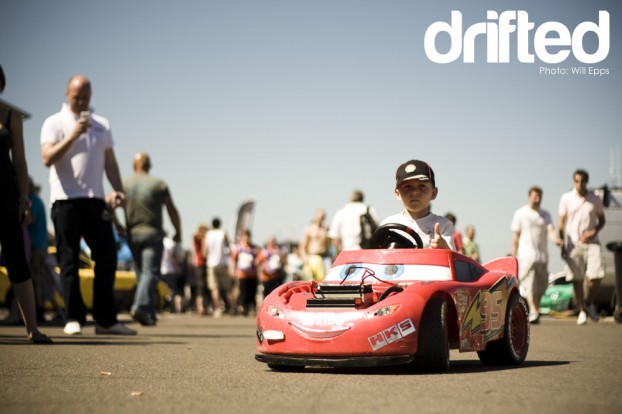 Is there such thing as too starting too young? This dude was running 4bar (24v instead of 6) – enough to light the rears up no problem! Complete with oil temp, speedo and of course the ever important boost gauge. The next Duane McKeever?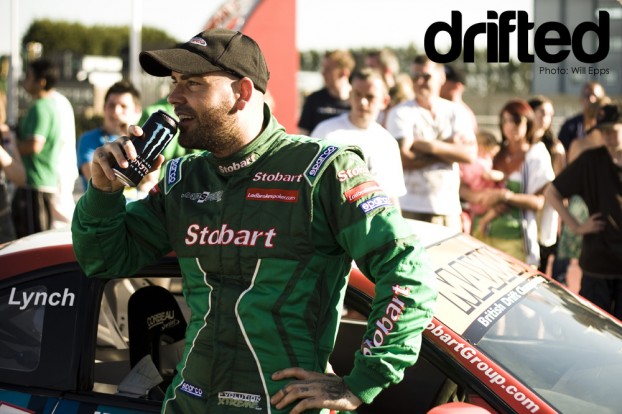 I only need to quote one line from the chat I had with Shane…
Will: "So any problems with the car today or is she running 100 percent?"
Shane: "The cars unbe*******lievable, head gaskets blown on two cylinders, but there's fuel in the cooling system and not water in the cylinders. So I'll just give it some and hope for the best"
And with a blown head gasket he managed to get 2nd place. What a man!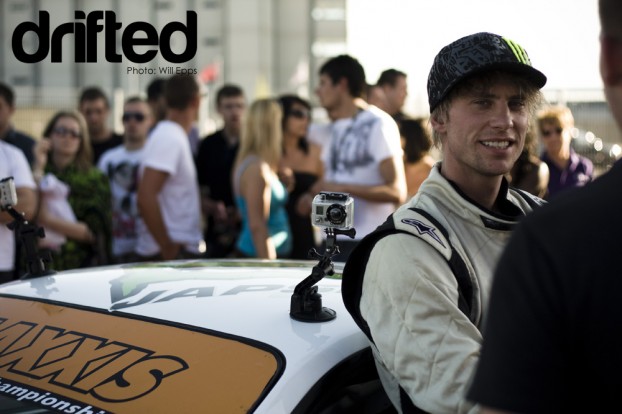 Danny Eyles managed to make it a 1-2 for team Japspeed and took first after an insane battle with Shane. His S15 was looking beautiful and sounded a little understated… Compared to the roar of Shanes twin turbo V8 anyway.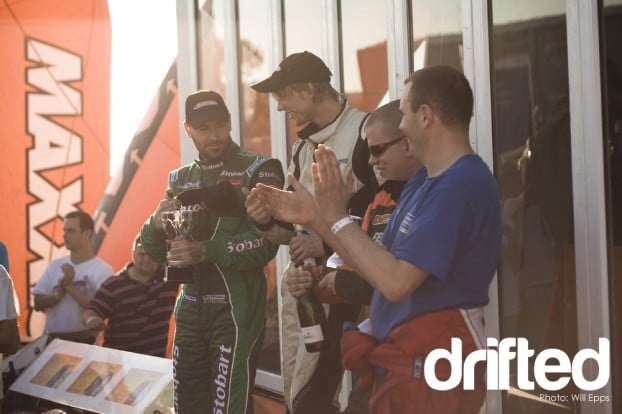 Podium standings…
1st – Danny Eyles
2nd – Shane Lynch
Tied 3rd – Phil Morrison and Declan Munnelly
That's it for my first instalment, stay tuned for smokey sideways action!
Will