Maxxis BDC RD2 – The Smoke
Here's my second instalment of various shots from the round 2 of the Maxxis BDC at Silverstone, But first things first I'll have to let you in on a little secret…
I actually turned up to the event with just this little 35mm camera (due to my camera failing miserably on me). So Gill if you ever read this; thank you for giving me this camera, you very nearly saved my backside. I managed to get one film through it and it's currently being developed… Results will be arriving soon fingers crossed.
Another hero of mine for the day was Mr Jordan Butters… Who was kind enough to lend me his Camera for the day, big props for that! So the last post (BDC Social) and this one were shot with an alien camera, and just a 50mm lens… So bear with my action shots as they've had to be cropped quite considerably!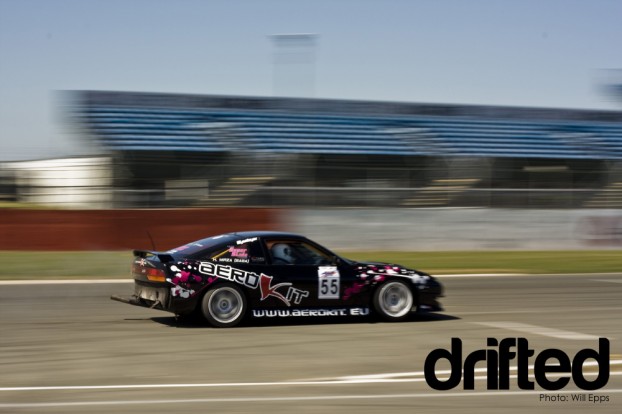 Ripping it down the finishing straight after a (calculated?) touch of the rear end.
A move very similar to what created the bumper-less look on the above shot!
The smoke that resulted from the spin that lost Alan Greens (S14.5 Team Green) battle with Simon Perry (Pink R33 Skyline).
The same slide… just seconds before it got a little too sideways. Smokey smokey!
Christy Carpenter following Danny Eyles. Check the opacity of Danny's smoke, you can hardly make out the far side of Christy's huge wing. How do you drive flat out sideways with visibility of just a few metres?
Balls.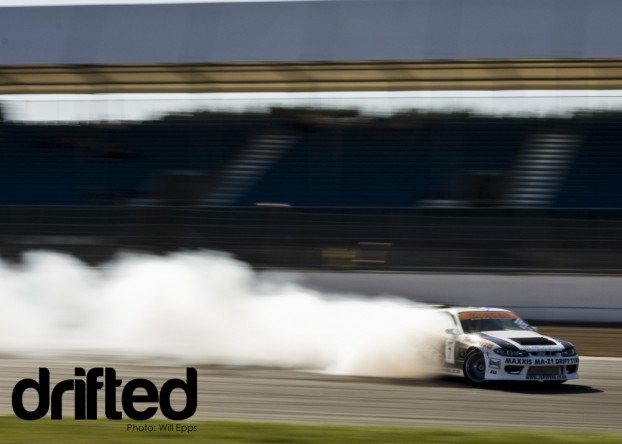 And here's Danny Eyles, the guy responsible for all this smoke. Danny's driving was a little sketchy in qualifying, I'm not sure if it was the vast amounts of Monster or another reason, but as soon as the competition started he got serious. Every single run was consistent (if not a little better) and he managed to take that style and grace all the way to the top of the podium. Well done Danny!
Thanks again for tuning in, sorry it's only a short post but next time I'll have a few more action shots… and possibly even my big lenses like these guys!
Will