SNAPSHOTS: Andy Hateley's BMW E30 from FD Pro2
Among the drivers of the Pro 2 from Formula D Rd. Five was Andy Hateley. I can't get over how much I enjoy looking at his 1989 BMW E30 225i. It's a gorgeous car and one of the cleanest I had the pleasure of shooting.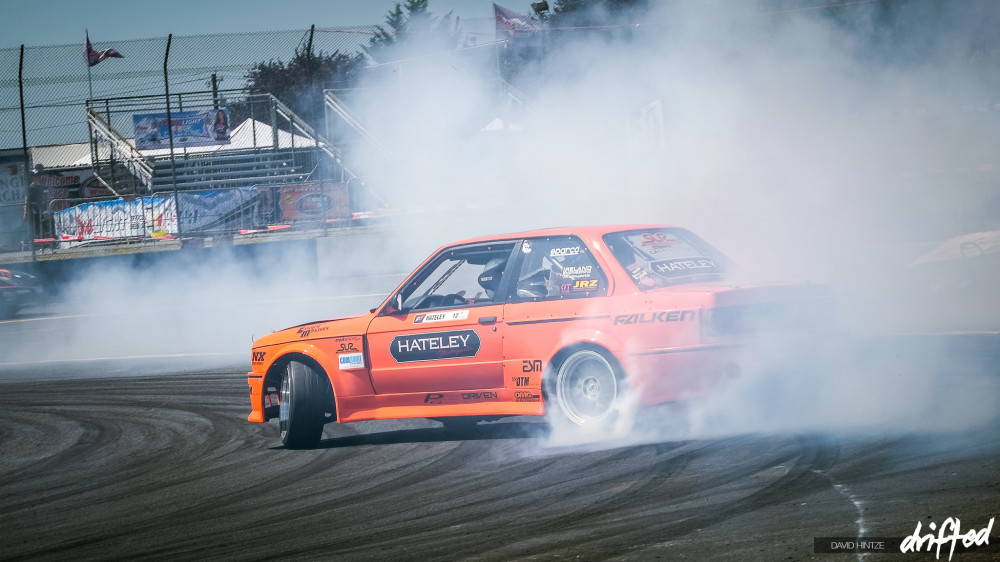 Andy's roots go back to the Santa Monica mountains in Los Angeles, where he first purchased a 350Z and took it out to the Mulholland highway, much of what he learned about drifting has come from those curvy roads.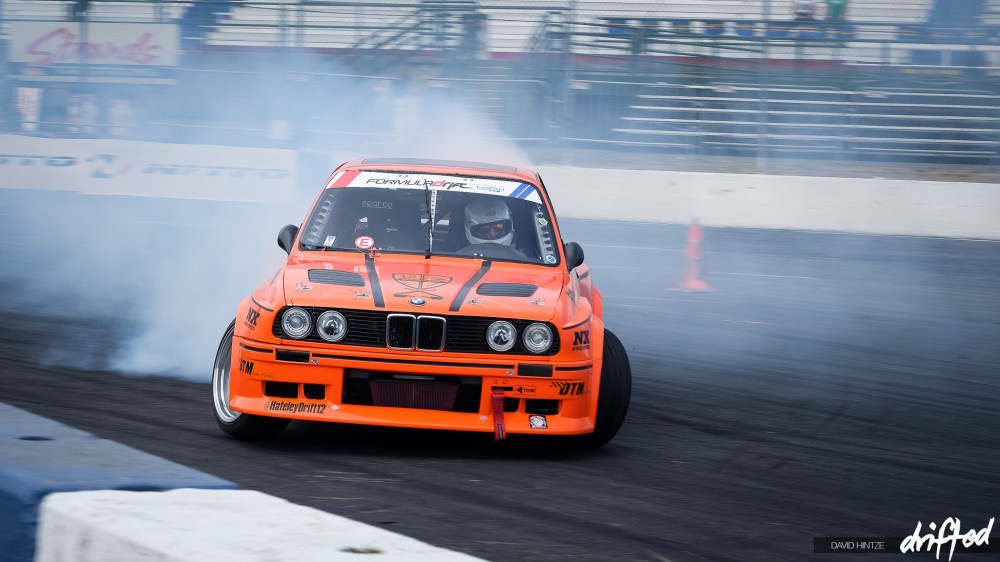 His first drift event was way back in March of 2005 and he was determined to attend as many events he could and after Drift Days and Just Drift evens started up, that's where you could find him.
Andy became a qualified D1 licensed drivers back in 2005 at Irwindale Speedway, his 350Z still remaining in stock condition, and later went on to earn his Formula Drift license in 2006, less than a year after getting his D1.
Check out his full driver profile on Formula Drift's website: http://formulad.com/drivers/profile/andy-hateley.php
Tires – Falken RT-615K 275/35/18
Engine – LS3
Horsepower – 500 HP / 500 TQ
Suspension – JRZ Coilovers, SLR Speed arms
Brakes – Wilwood
Wheels – ESM 004 18×9.5
Exterior – DTM Fiberwerkz obsession widebody kit, Orange paint
Interior – OMP
Sponsors – Falken Tire, Sparco, ESM Wheels, DTM Fiberwerkz, Nitrous Express, Clutchmasters, Driven Steering, JRZ Suspension, Ireland Engineering, Precision Gearing, SLR Speed, OMGDrift.com
Subscribe to Drifted
If you like this article why not subscribe to Drifted and we will email you our freshest content for free!