DRIVER BLOG: Fredrik Oksnevad – Drift Grand Prix Romania
You all probably noticed that Drift AllStars had a big event down in Romania! The event took place right in front of worlds second largest building, Palace of Parliament – Bucharest! Photos don't describe good enough how big it is, it's huge! The event took place over three days, mainly Saturday and Sunday, with practice and qualifying on Saturday, and practice and Top 16 on Sunday!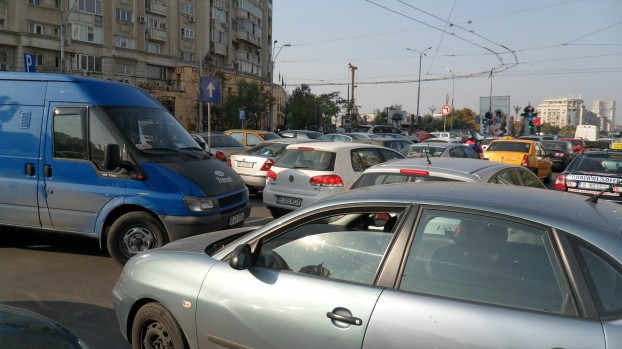 We landed Friday morning and getting out to the Palace wasn't the easiest task! In Bucharest city there lives nearly 3 million people, and it is the 6th largest city in Europe by population! That means there is a lot of cars and they love their horn!
Huge fountains that stretch over 1 km in front of the Palace of Parliament! On a normal day these roads would be packed with cars, but because of the Drift event they were closed!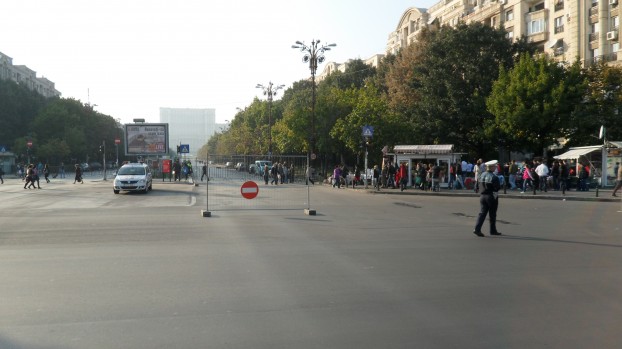 Police officers had to control the wild traffic past the closed roads! This picture also gets it in perspective as you nearly can't see the Palace down this road because of the fog, much created by all the cars in town!
The streets down to the Palace was nice!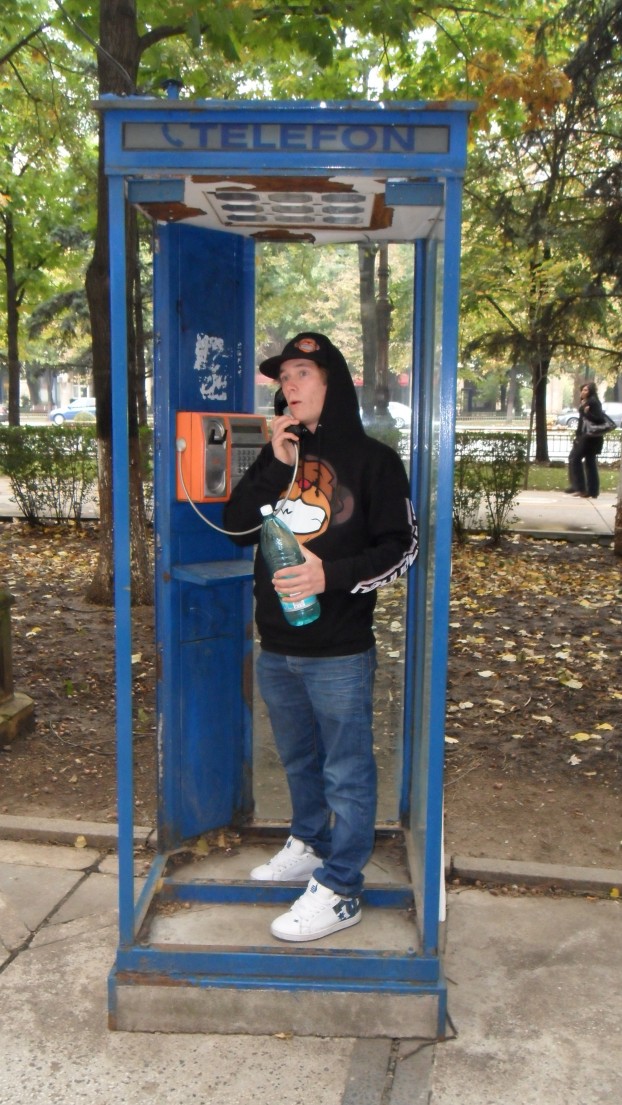 Had to take a quick phonecall back to my mom telling that everything was great!
Stray dogs is a big problem in Romania! You could see them pretty much everywhere you go, and some are even chasing you! Hope your photographer Ian Gratton doesn't get rabies after his fight with 6 stray dogs!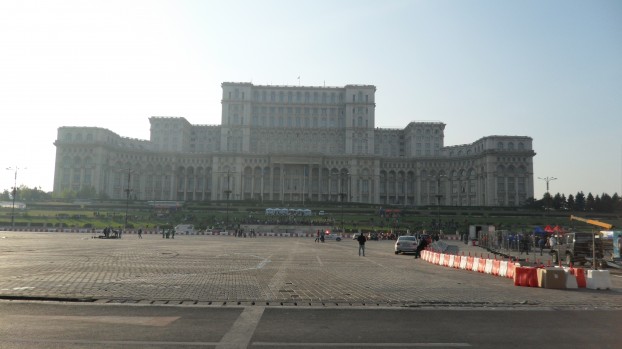 Friday morning the work started with the track and all the grand stands. Usually this is a big parking space and a pretty busy traffic area!
Even though there wasn't happening much on Friday, the crowd were nuts! We had to get some cars out there making some donuts, just to show them what was going to happen this weekend!
Monster Energy Drink was a BIG sponsor of this event, which I found perfect! Thanks to them, you could feel the energy from the crowd!
And what isn't more perfect then having Terry Grant showing of his skills infront of a great crowd!
The ladies weren't a bad show either…
Behind the Monster Energy scene beside the track….
It was packed with people! I wish every Drift event in the world could have so many people coming as Drift Grand Prix got through this weekend!
I was enjoying my self, judging with a biro in one hand and pounding Monster Energy Drink in the other!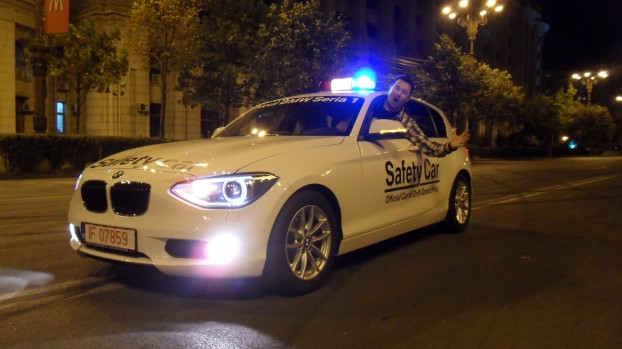 Clarkey was also a judge at this event, in between his stunt driving in this sweet BMW!
DC Shoes in the streets of Bucharest! This is actually facing the second clip zone before entering the open space in front of the Palace!
And right in that corner I found some Love! Wish I could take it with me home…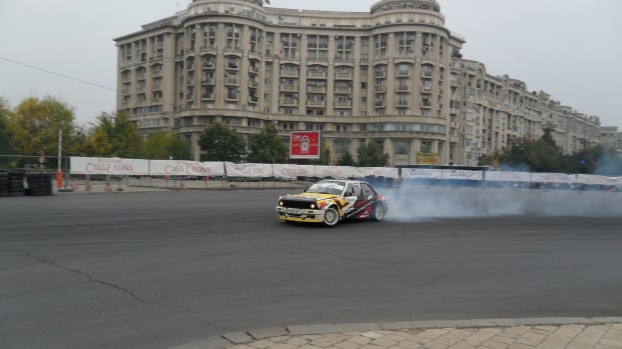 First corner, drivers where hitting 110-120 km/h / 65-75 mp/h sideways! Really fast track!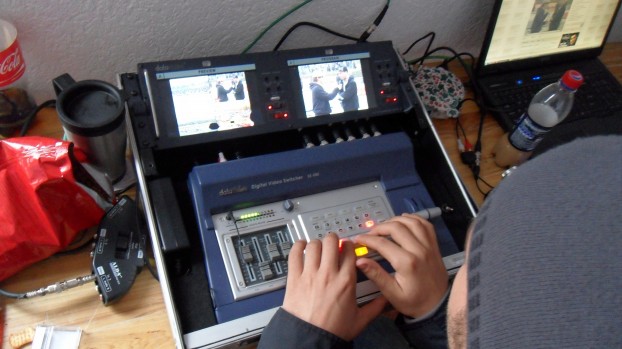 And everything got covered Live through UStream!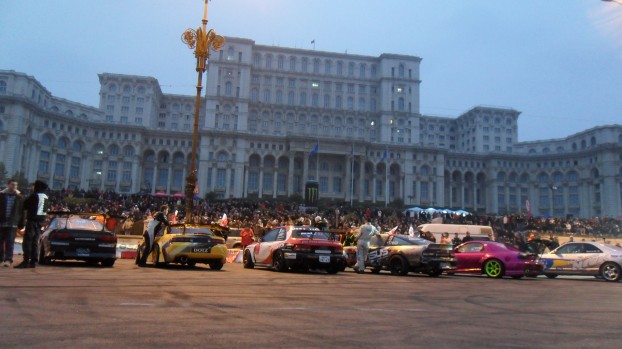 The sun went down…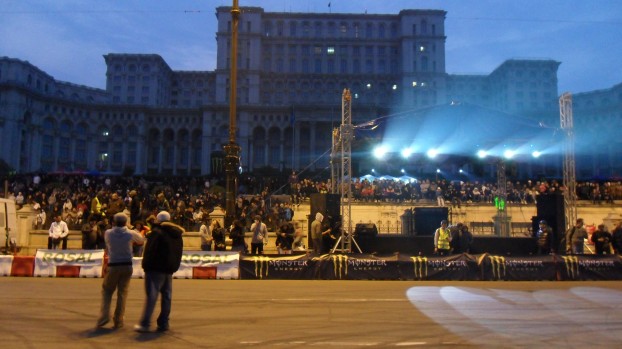 And we were ready for Top 16! The crowd were electric!
But as a judge, It's hard to take photos as the battles went through so it stops for me here!
Hands down to all the great drivers! I'm really impressed!
1.Brenden Stone -Ireland
2.Pawel Tela-Poland
3.Batosz Stolarski – Poland
Anyway, the event was great! Crowd loved it, drivers loved it! I think 2012 is going to be a great year for Drift Allstars European Series!
Thanks to DriftMonkey Clothing for the trip! Had an awesome time!
Thanks for reading!