EVENT: All Change: 2013 Maxxis British Drift Championship Round Two: Pembrey Circuit
Change is good. Life would become boring without it, right?
New scenarios, situations and eventualities keep us on our toes, in everything we do.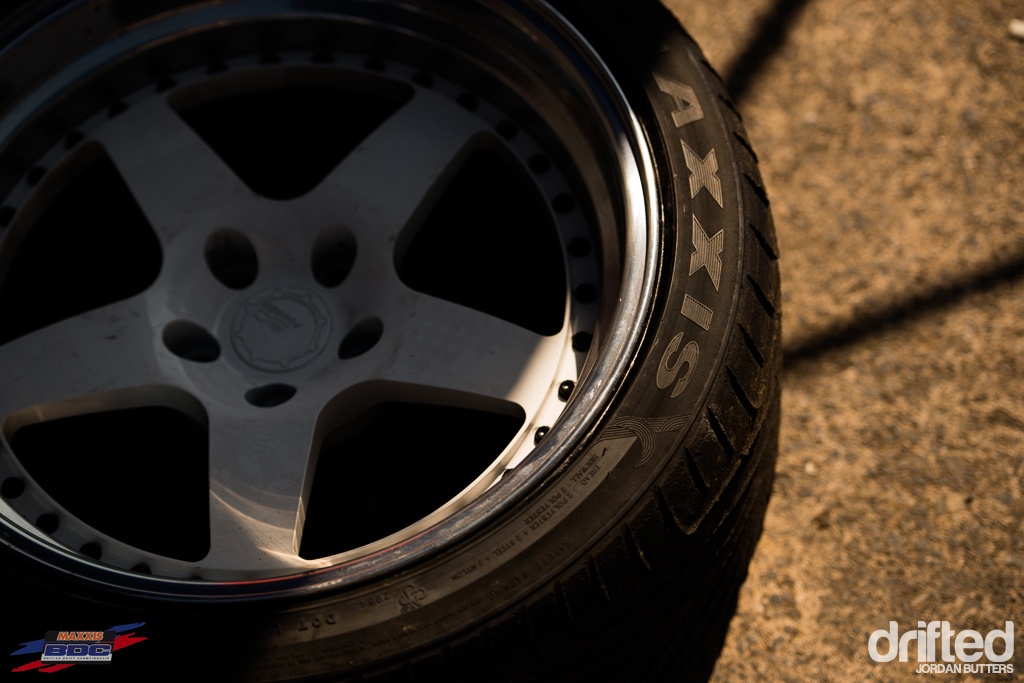 Without change, it's easy to become complacent, blasé and we can take things for granted.
In the tightly-knit world of competitive drifting, and more specifically, the British Drift Championship, as fans, spectators and observers we're fairly certain that a certain (but no pre-determined) course of events is highly likely to unfold.
The big names will qualify high.…
We'll get to witness top-class drifting and breathtaking driving…
…and, as the competition progresses we'll likely see the familiar roster of names and faces progress through to the later stages.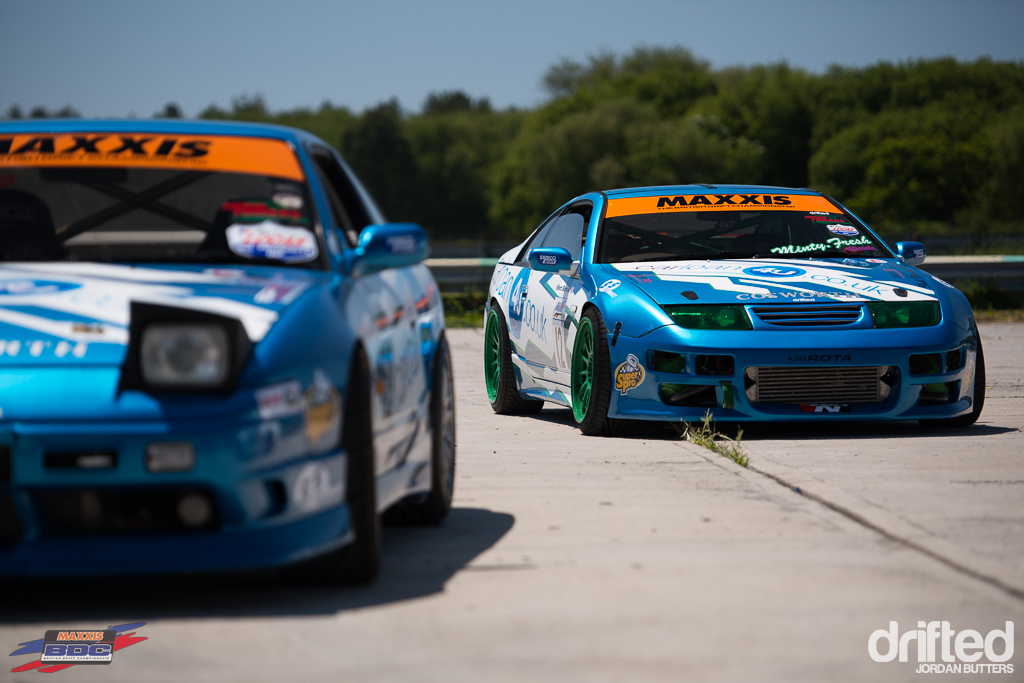 Let's come back to that point in a bit.
A change of scenario is good too, the second round of the 2013 Maxxis British Drift Championship saw the BDC roadshow head west to sunny South Wales, Pembrey Circuit, just outside of Llanneli to be exact.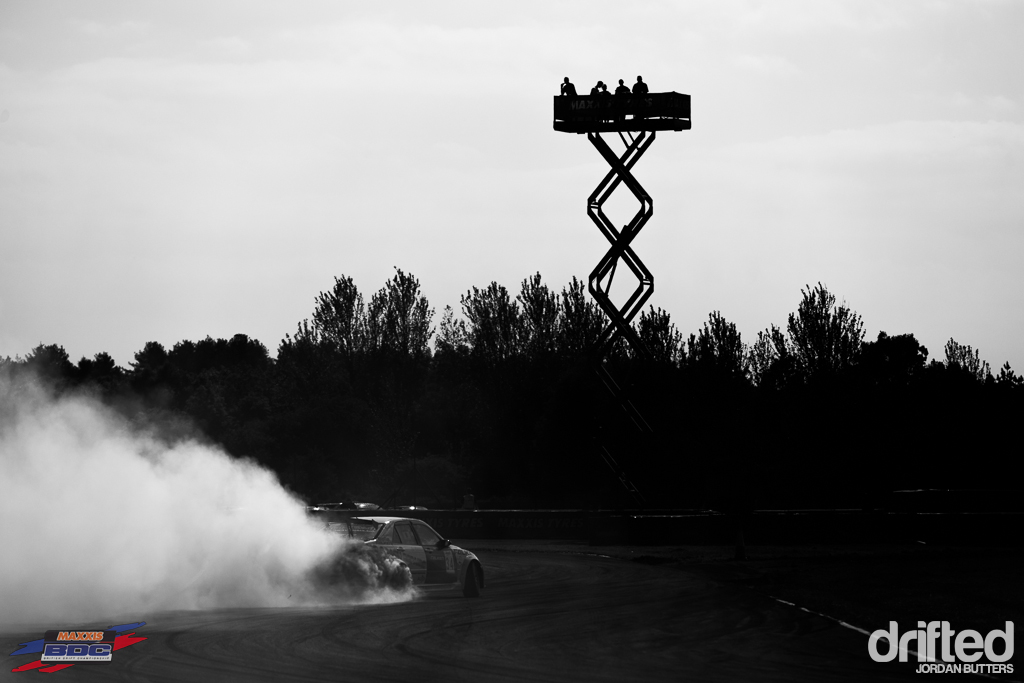 Not only is Pembrey a new venue to the competitors in the BDC, but the layout chosen for the competition is unlike any used in the series' long-standing history.
Traditionally, BDC courses usually comprise of a fast entry, or initiation, into a fast corner, followed by a tighter technical section before a big-smoke, high angle course exit.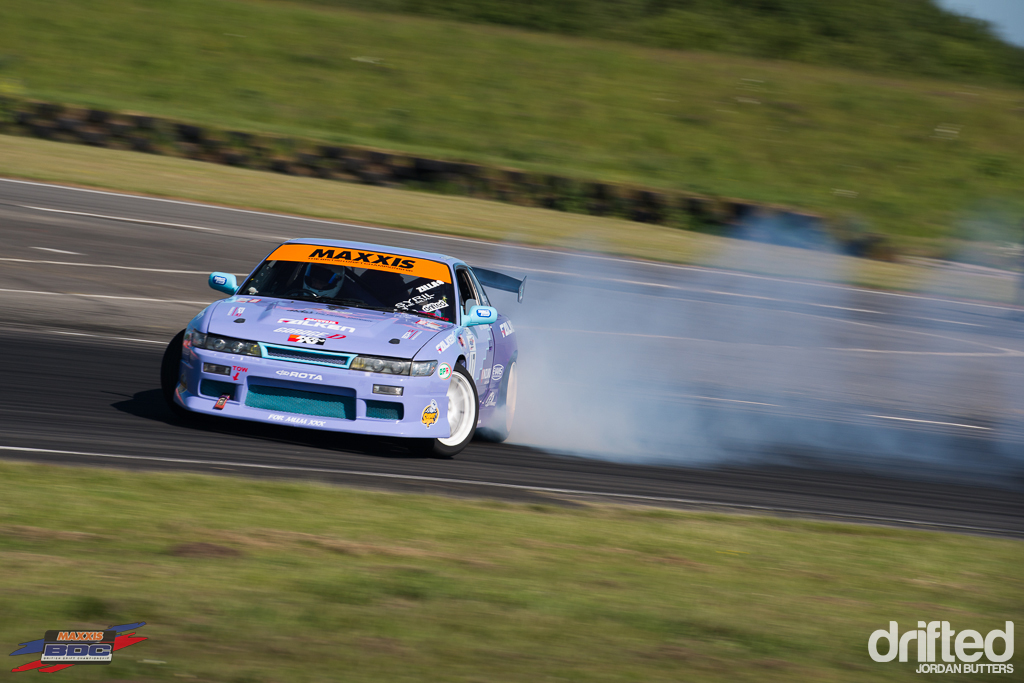 This formula rings true for most circuits  and layouts that spring to mind. Teesside, check. Lydden Hill, check. Silverstone, check. Norfolk Arena, check.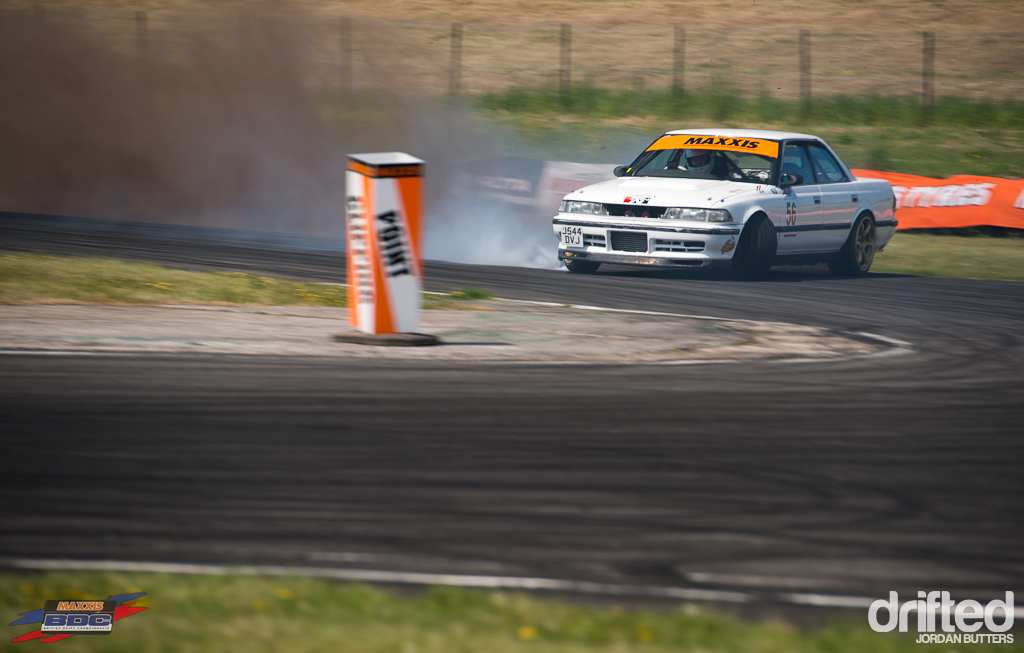 Pembrey on the other hand flips the script - drivers hurtle towards an almost 90° hairpin right…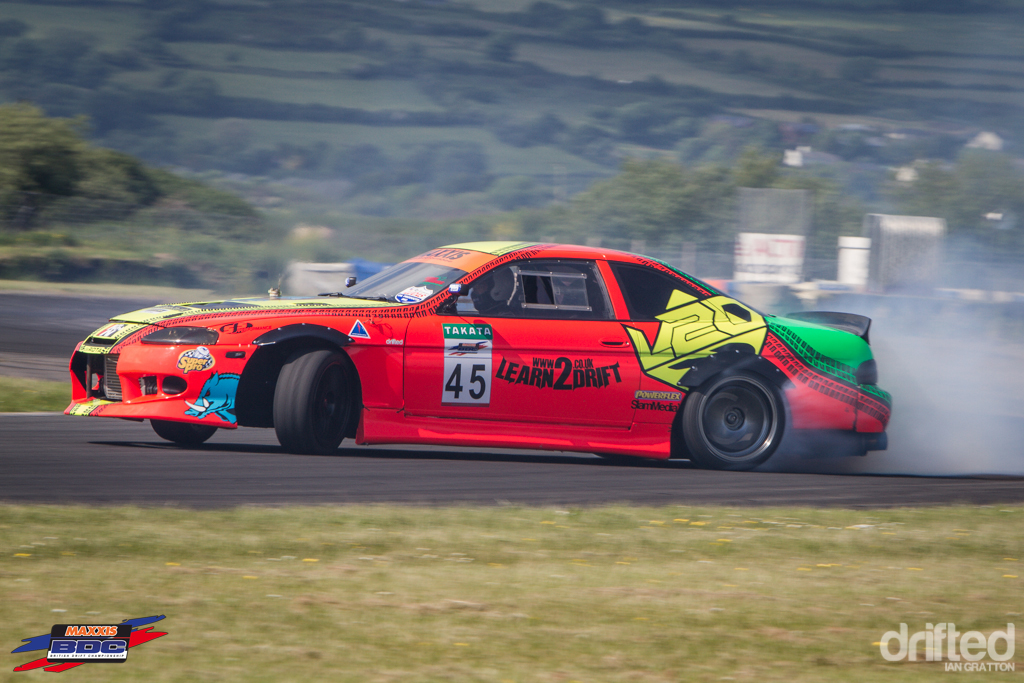 … before scrubbing off speed and accelerating through several transitions…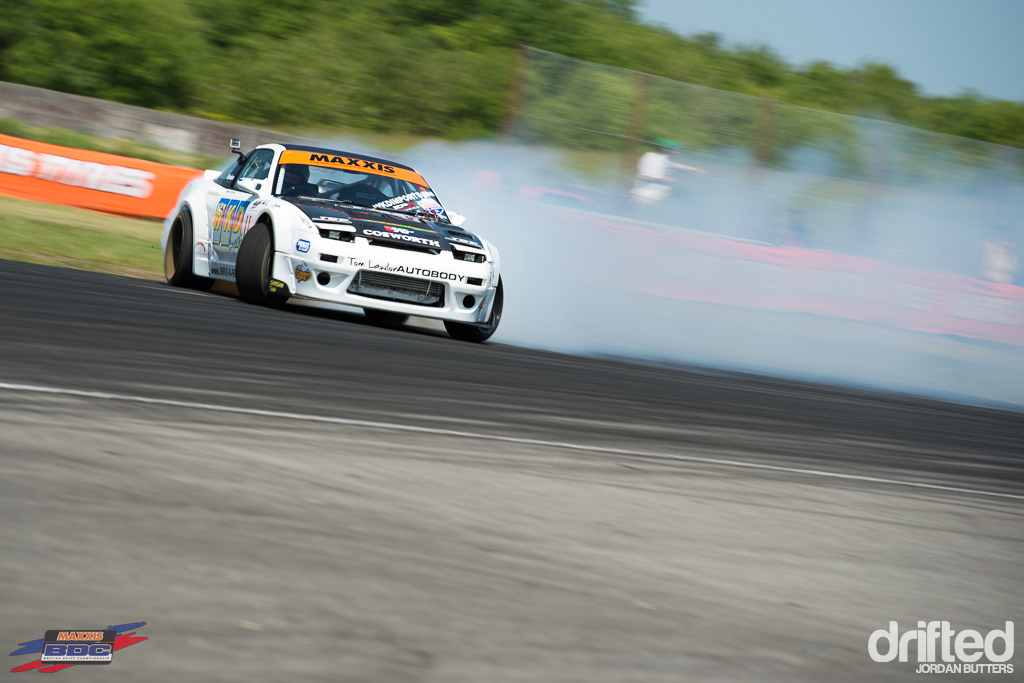 …incrementally increasing paced before finishing off by rounding a fast final bend complete with challenging outside clip.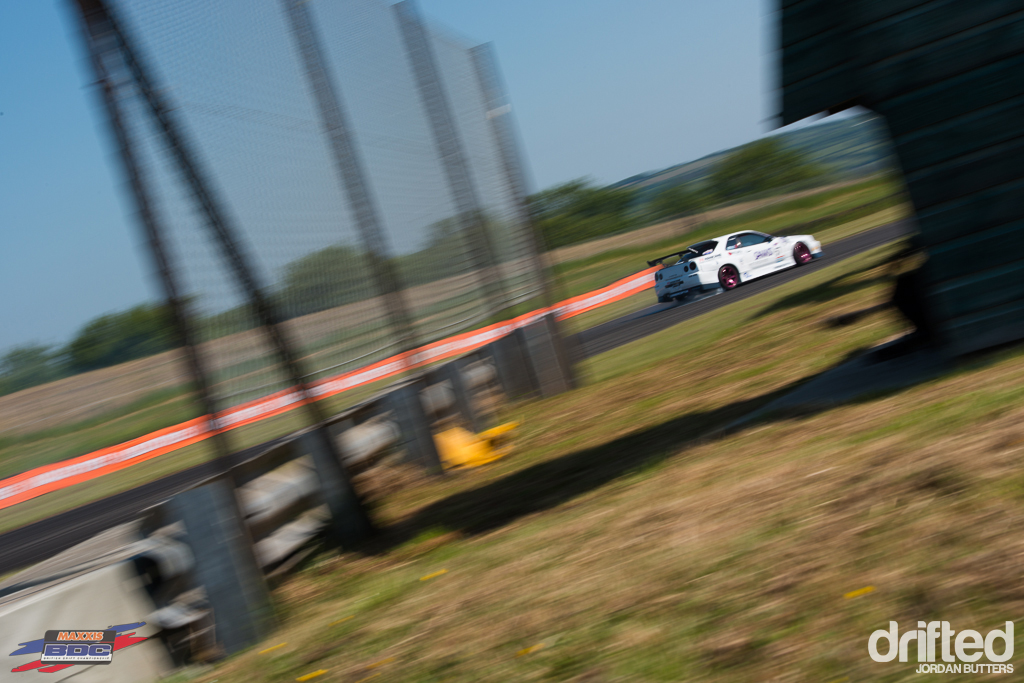 The real test throughout all of this is that first corner - you can attack it one of two ways.
Play it safe and approach at a moderate speed, before waiting for the moment to flick the car at a good angle towards the inside clipping point.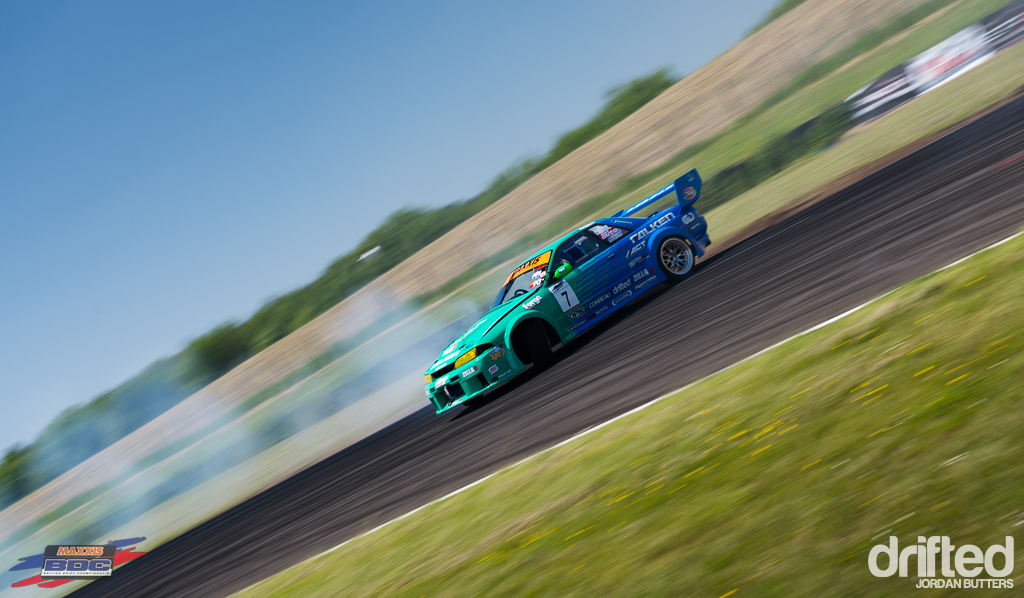 Or, you can throw the car in as fast and aggressive as conceivably possible and cross everything in the hope that you'll scrub off enough speed by the time you reach the apex.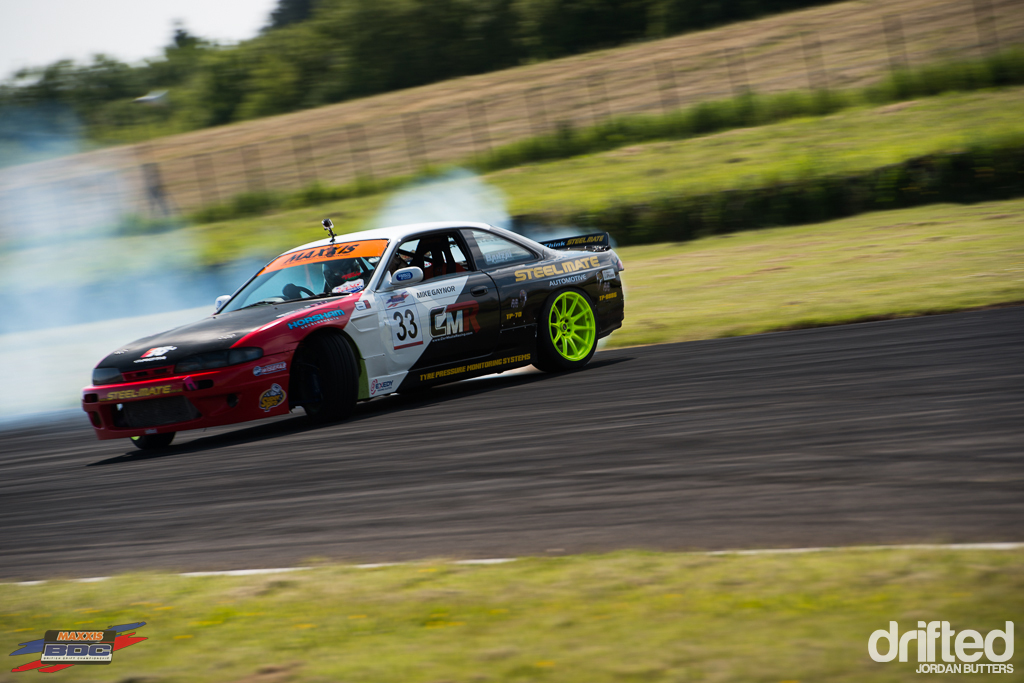 We certainly know which approach we prefer!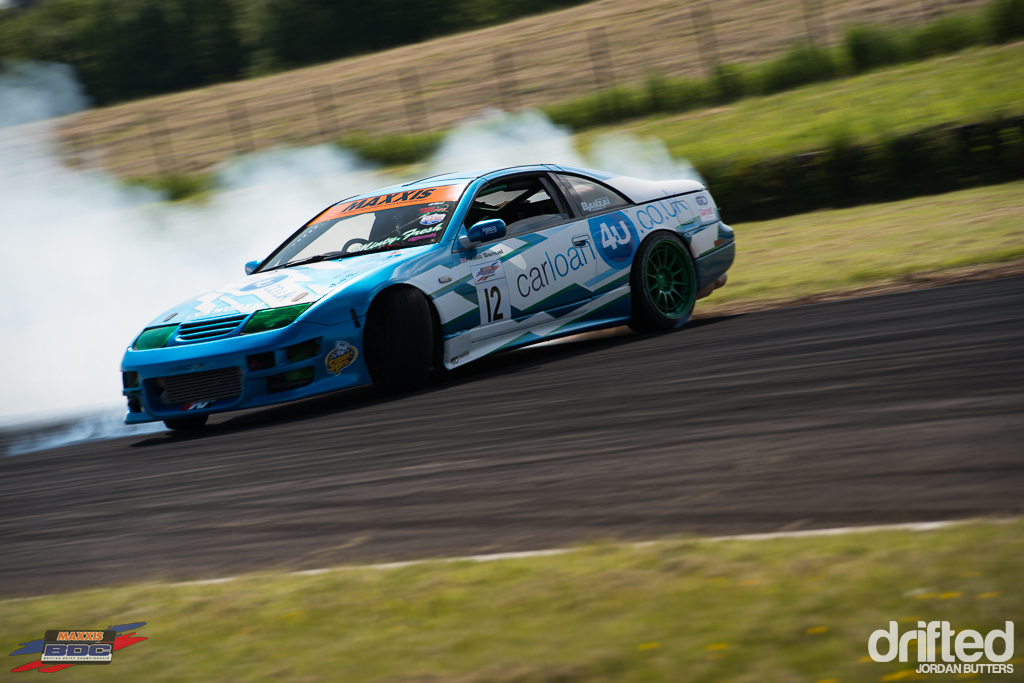 Backwards entries have long been the stuff of internet forum fodder. Tales of who was throwing it down at a certain practice day and long, convoluted discussions of the acceptable amount of Ackerman angle to pull off the perfect post-90° approach.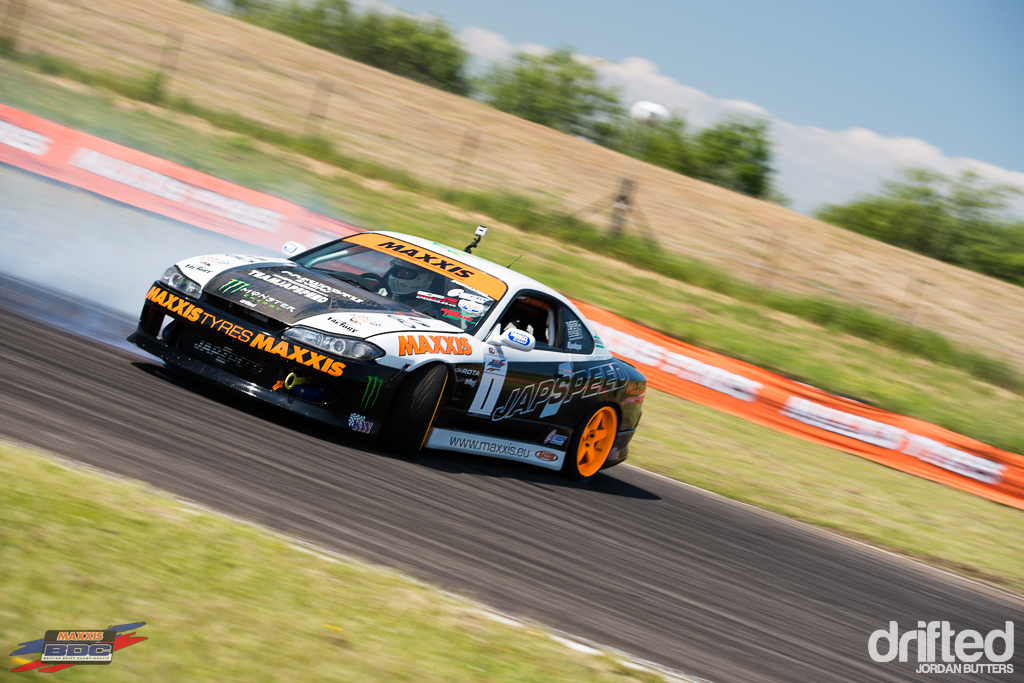 It's all kinda boring really. The real test is to get out there and do it. In competition.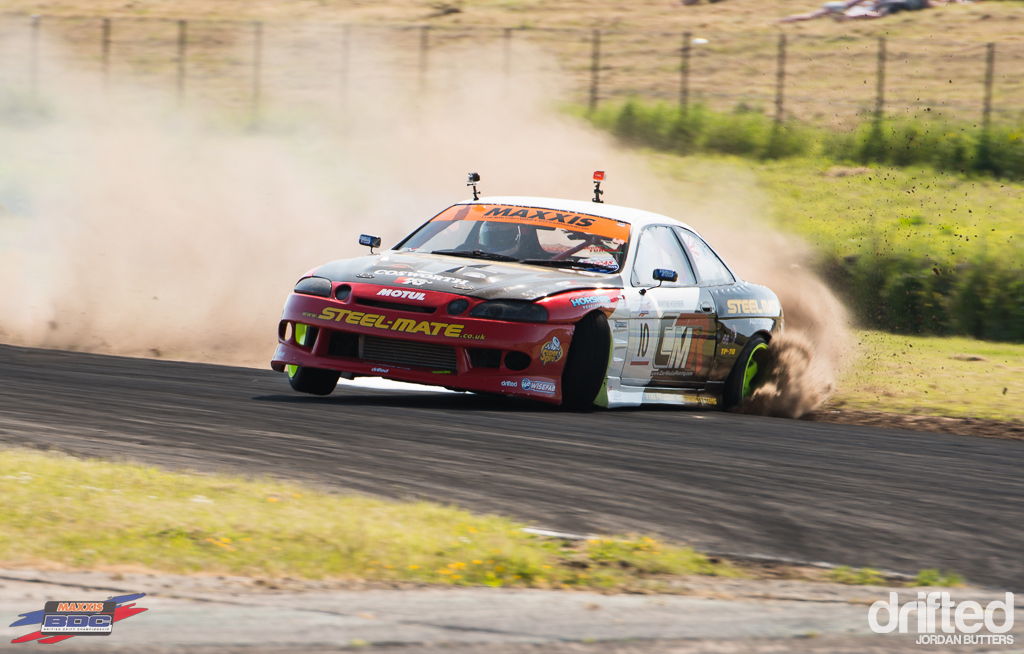 And that's exactly what competitors did. With 40% of the points allocated on that first corner, it really was make or break time and come mid-practice, you had a good idea of who was getting it, who wasn't and who might just make it on a hope and a prayer.
Come qualification time, many of the drivers were feeling comfortable enough with the layout to put in one bank run before going all out on the first corner.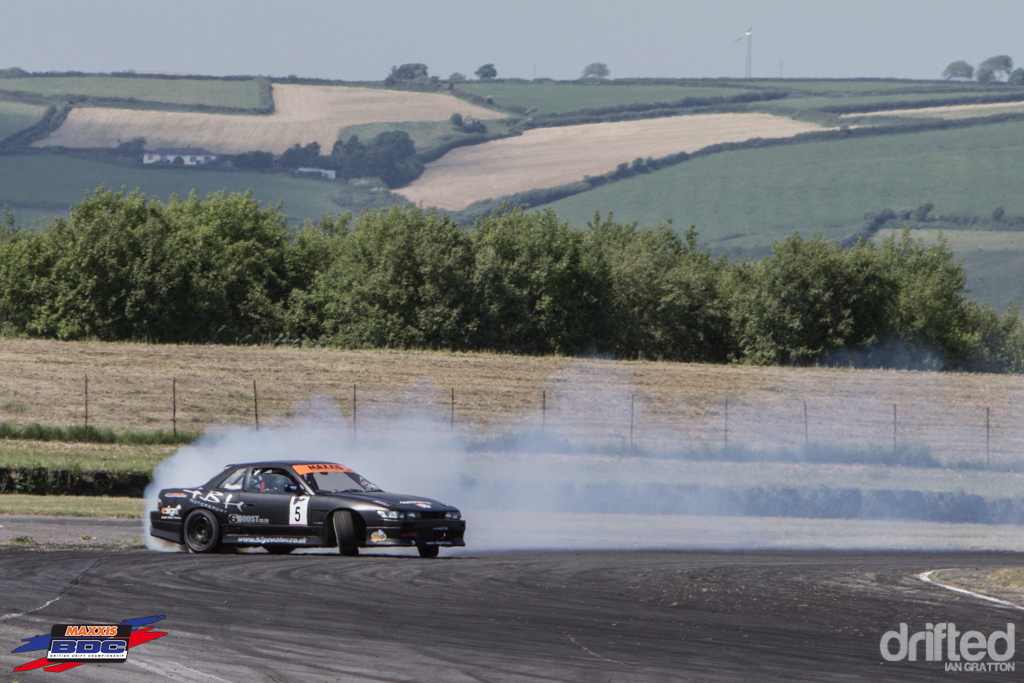 In the Semi Pro class top spot went to Oliver Silcock.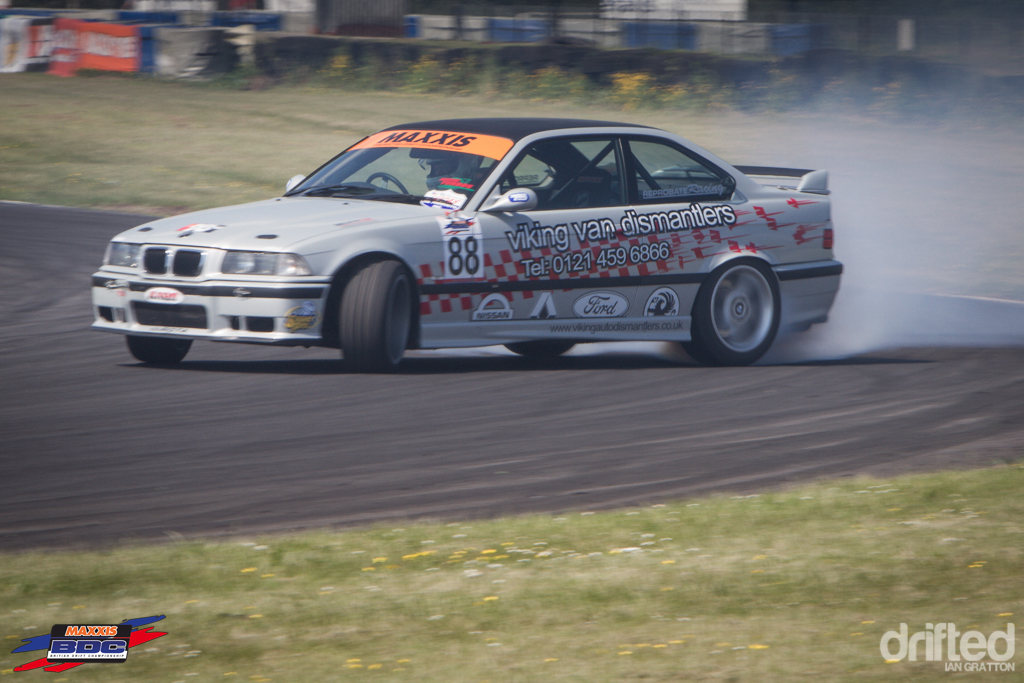 The top qualifying honours in the Pros went to Richard Grindrod.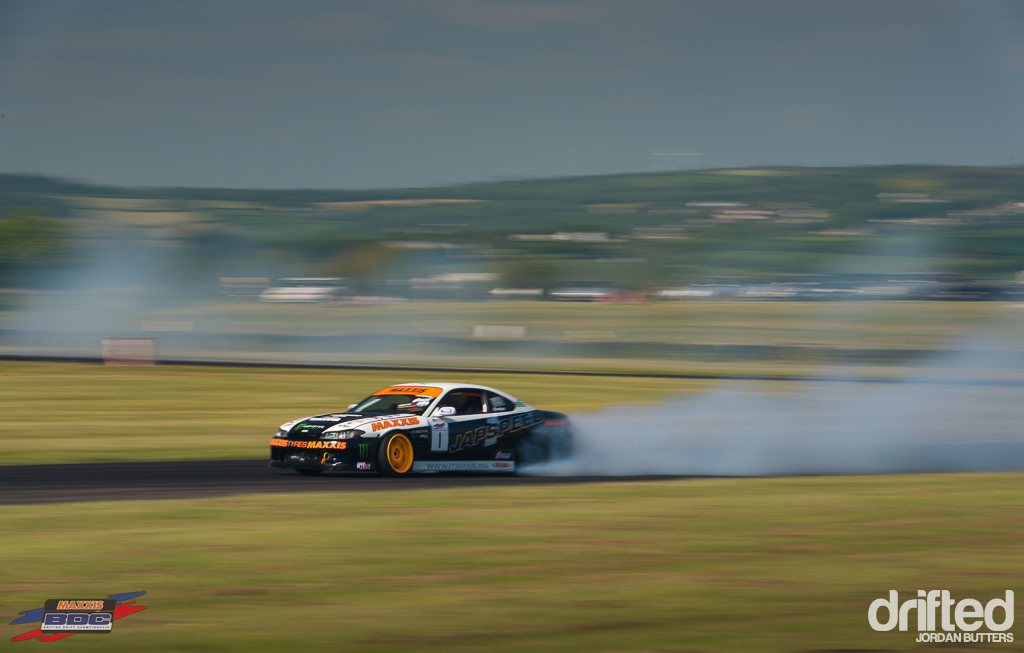 In the Super Pro class, the usual suspects pulled through, with points leader and 2012 BDC champion Paul Smith qualifying in 3rd place.
David Waterworth took 2nd spot in the Viper-engined S15.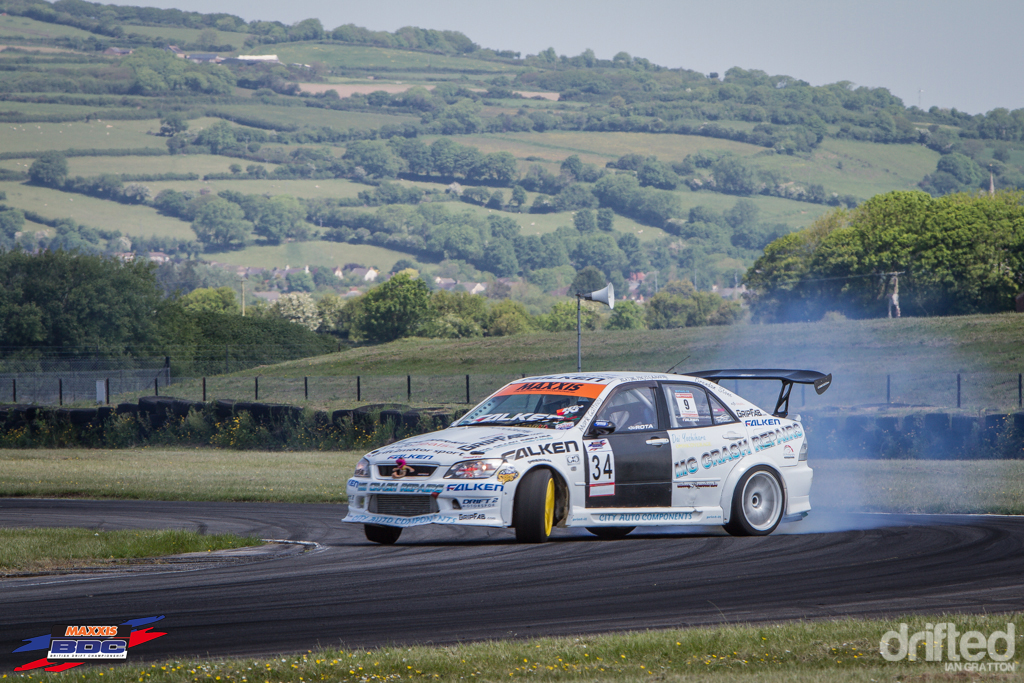 And Irish visitor Brendan Stone took the top spot in this sweet Altezza, the very same car piloted by Daijiro Yoshihara at last year's Prodrift event.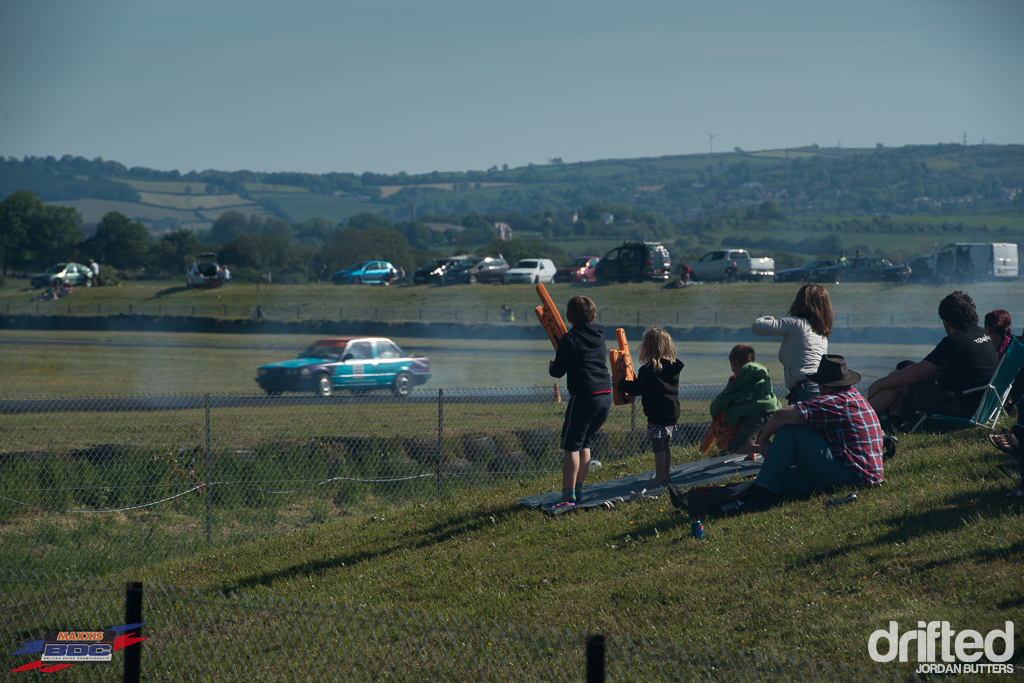 Come Sunday's main event, the decision was made to run three Top 32's, ensuring that the crowd got to see plenty of drifting for their money.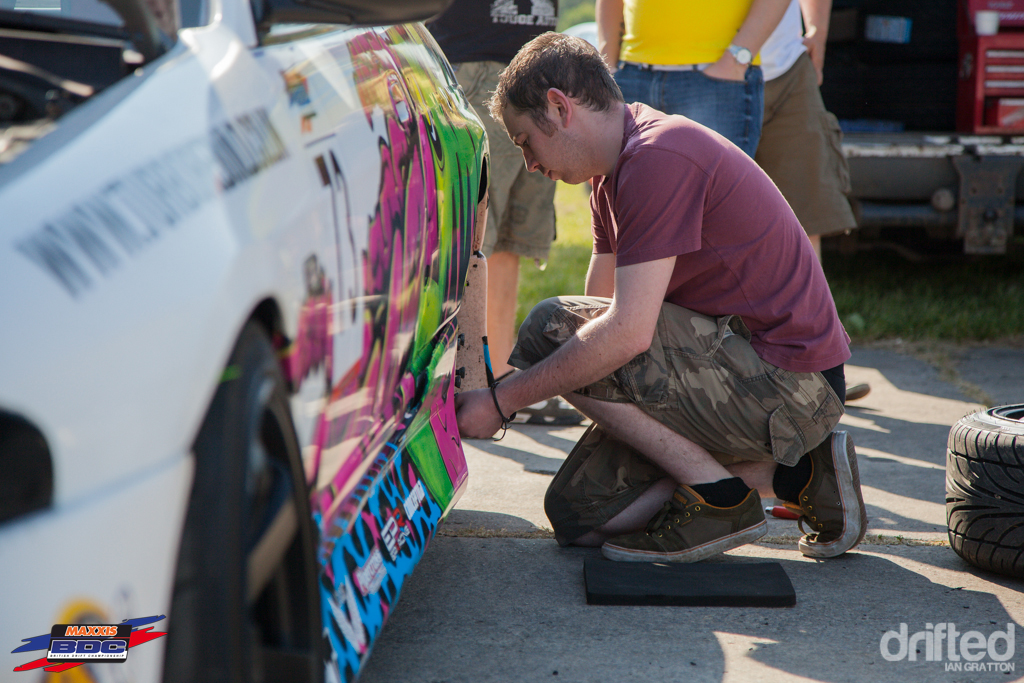 With the sun beating down on the course, drivers were given no respite and come 9am the competition was underway nice and early.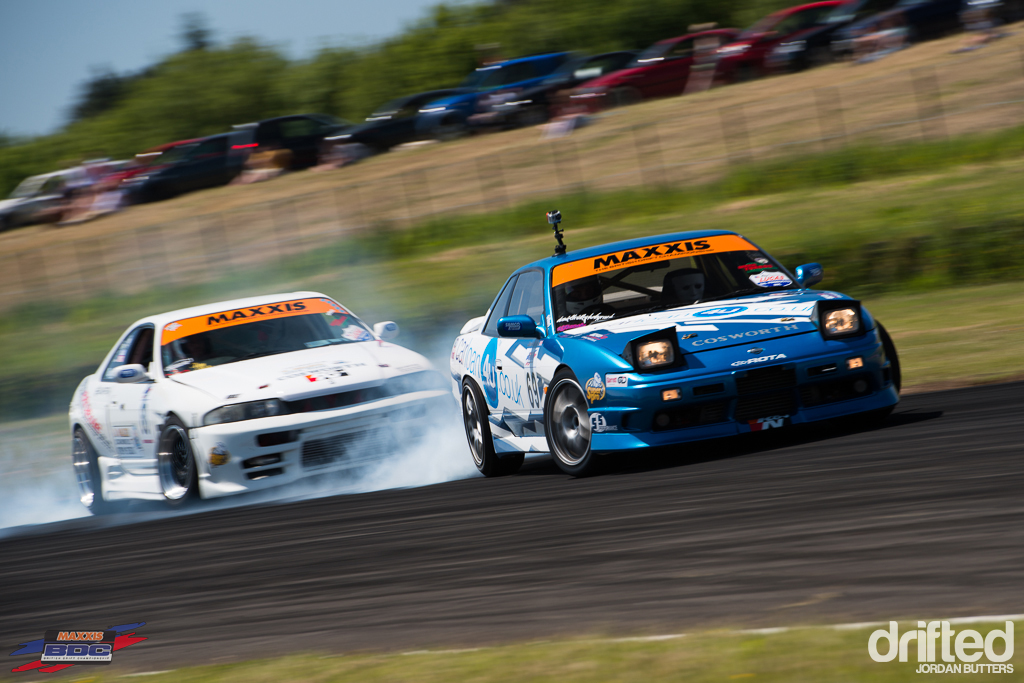 The Semi Pro class was first underway, with the added challenge of a car on the rear quarter entries into turn one were more conservative.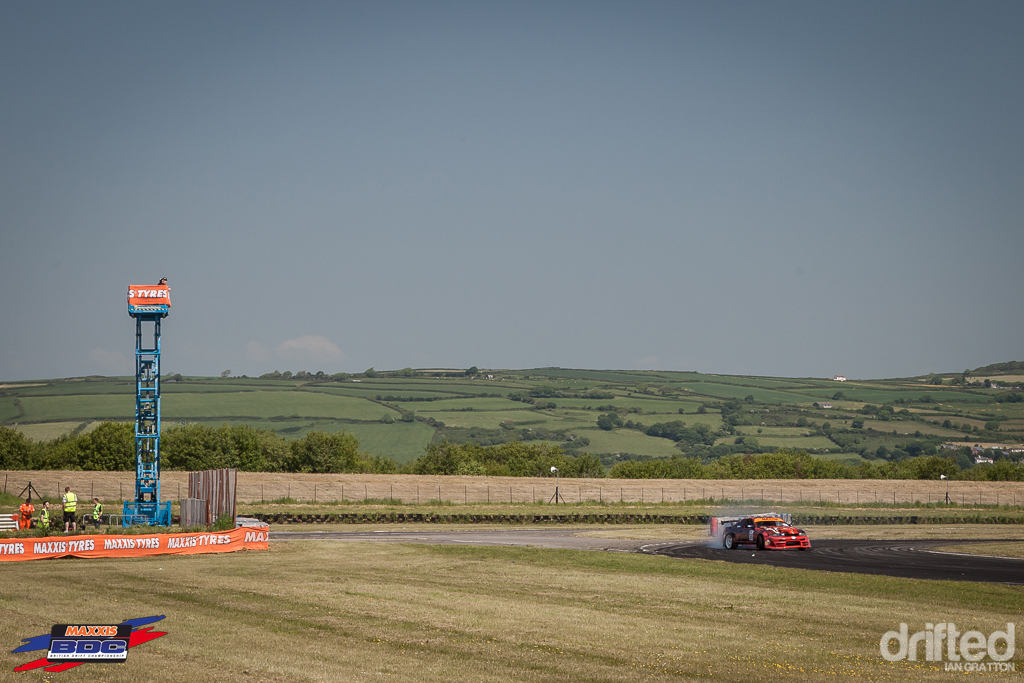 A Top 32 was quickly dwindled down to a Top 16. All credit to the BDC team, they have the running of a drift event down to a tee.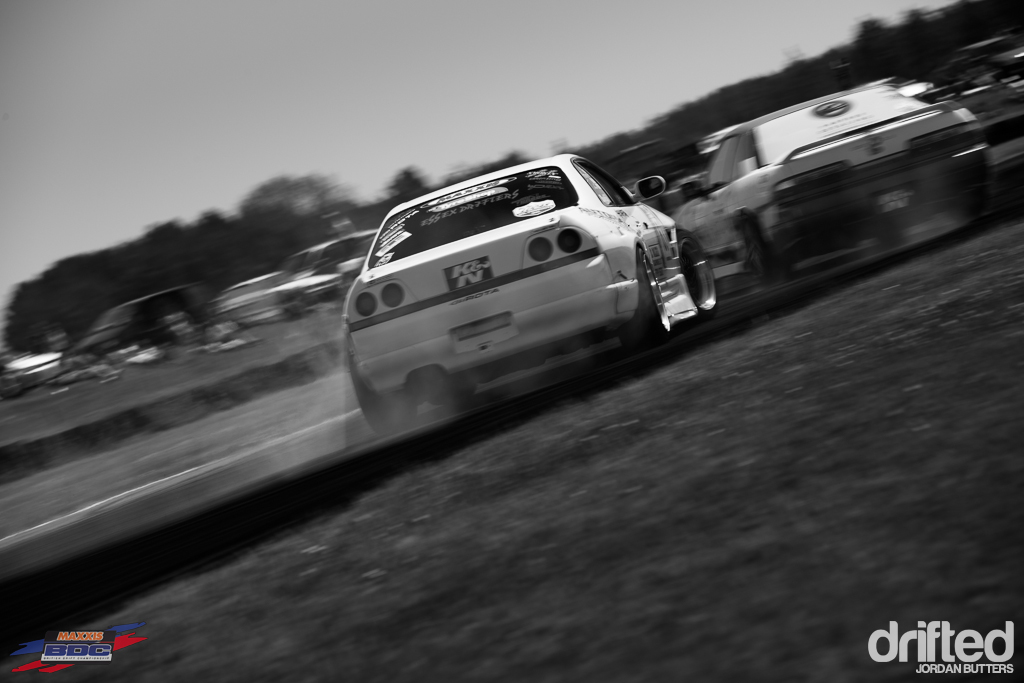 Nick Stratham in the white R33 took top honours in the Semi Pros…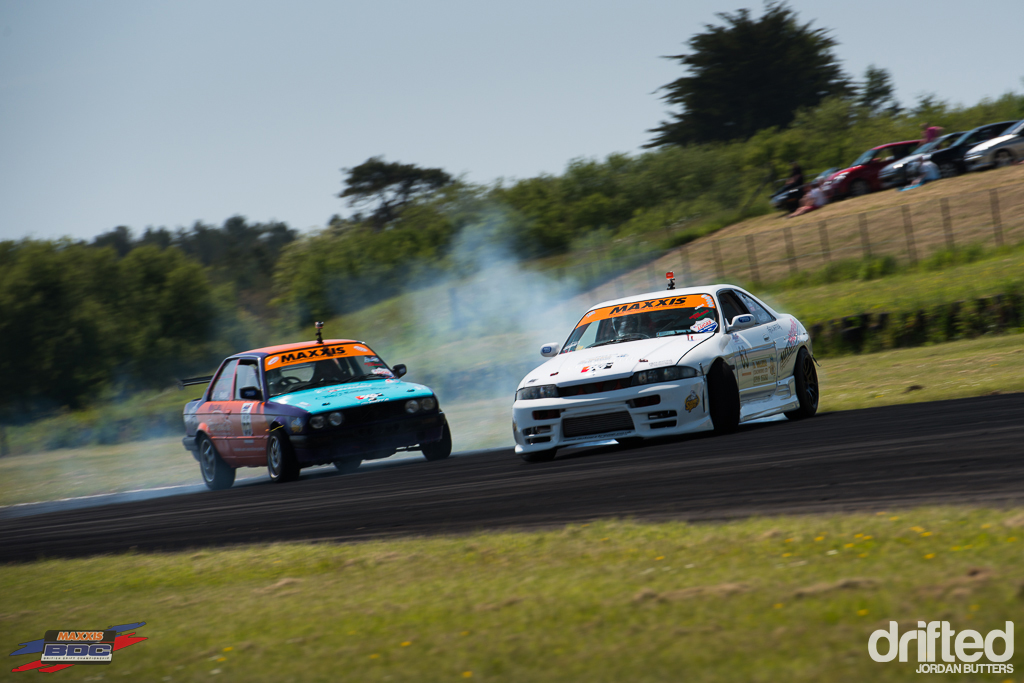 …edging out Damen Haskett in the E30.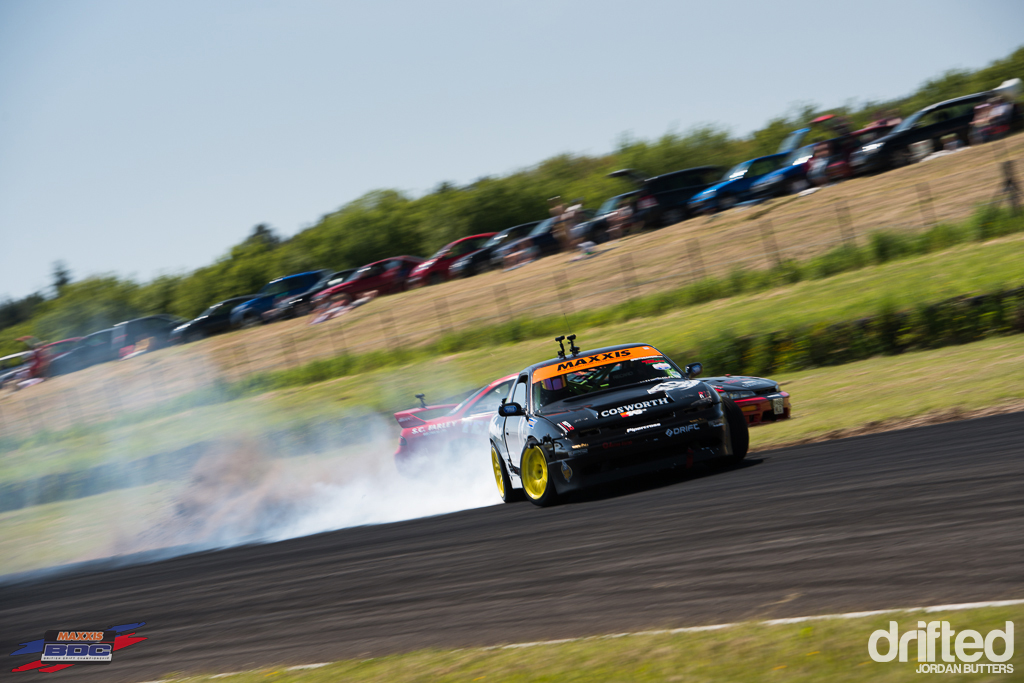 Stuart Egdell of Team Redmist backed up the trio, taking third place.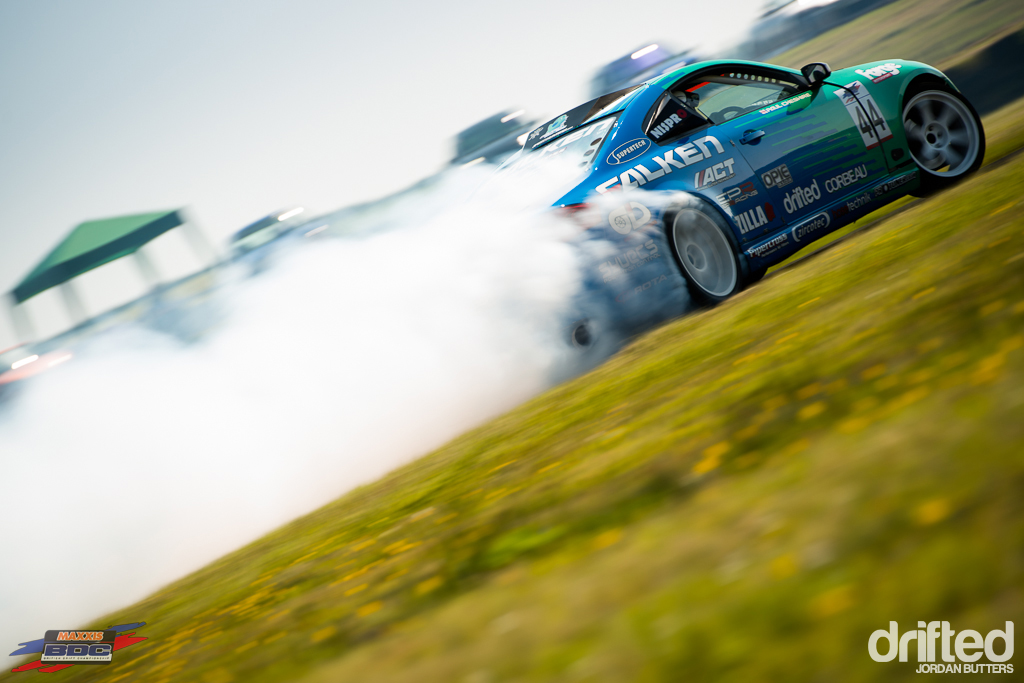 In the Pro class there has already been a few surpasses from the previous day, Team Falken's Paul Cheshire failed to qualify after blowing up his differential during a qualifying run.
And Mike Gaynor, having nailed the first corner consistently during practice, only just scraped a place in the Top 32, securing 31st.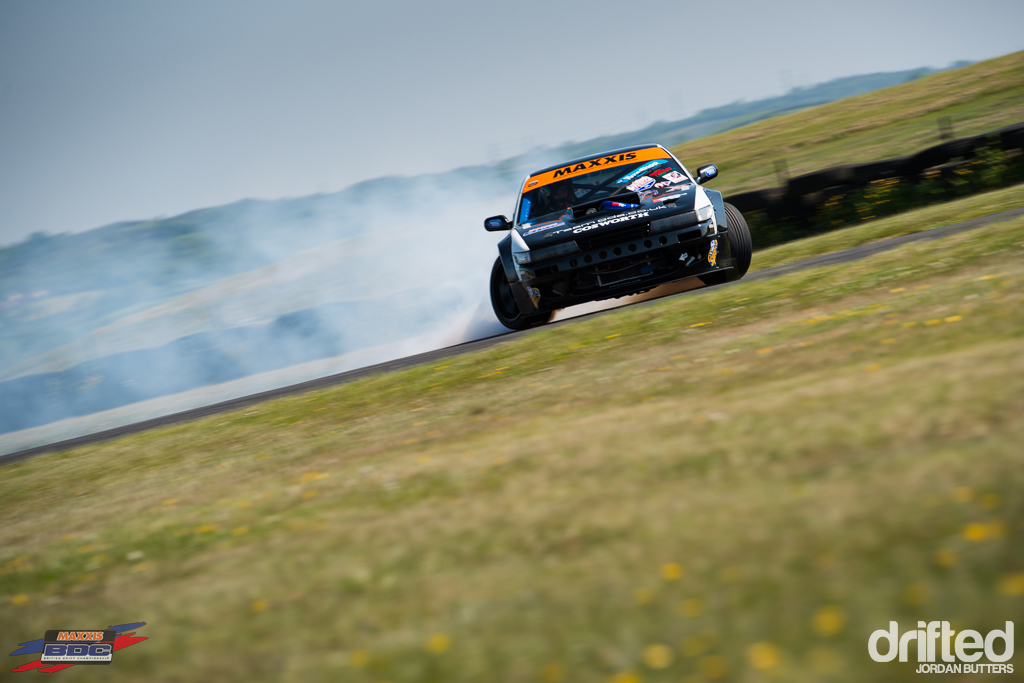 The Pro class has really stepped up its game in 2013, creating a noticeable step up in driving ability between Semi Pros and Pros.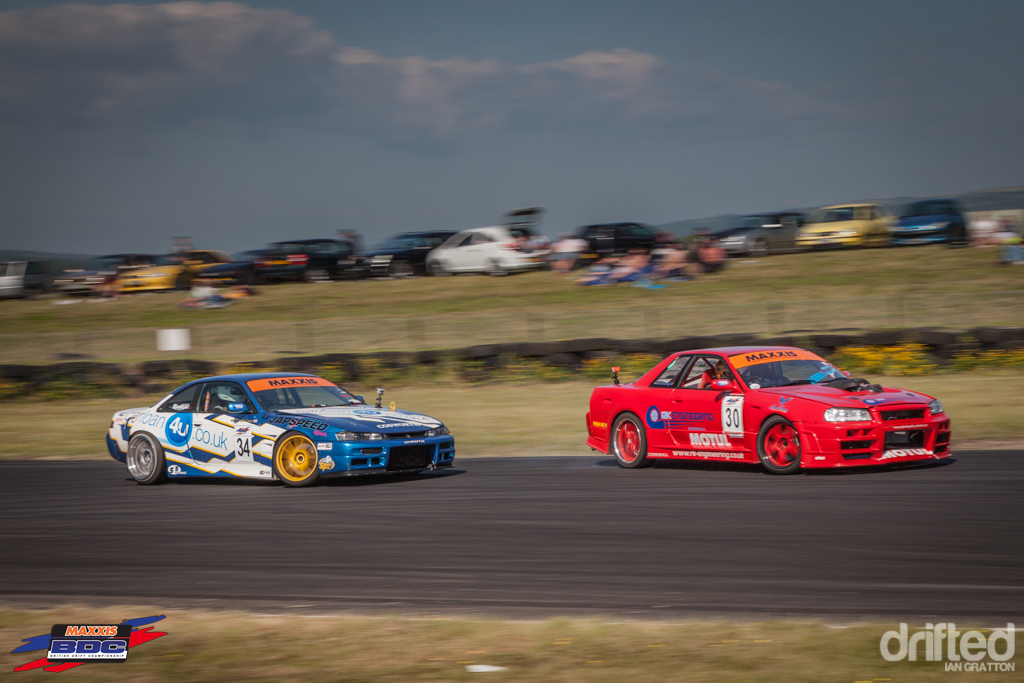 The twin battles were much more fiercely contested, but as we drilled down from 32 to 16 to four to two, we were faced with a battle between Antony Mortley in the V8-powered Nissan R324 against Alex Law in the Car Loan 4 U S14a. Both drivers drove well, with Alex Law edging it and taking the win.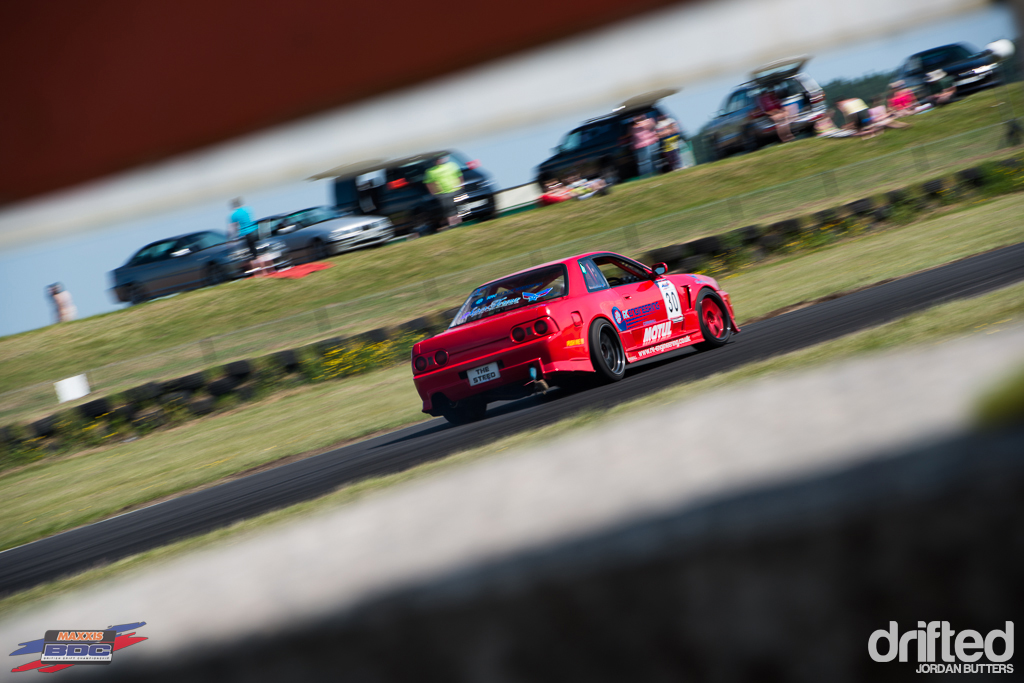 Mortley taking home second place.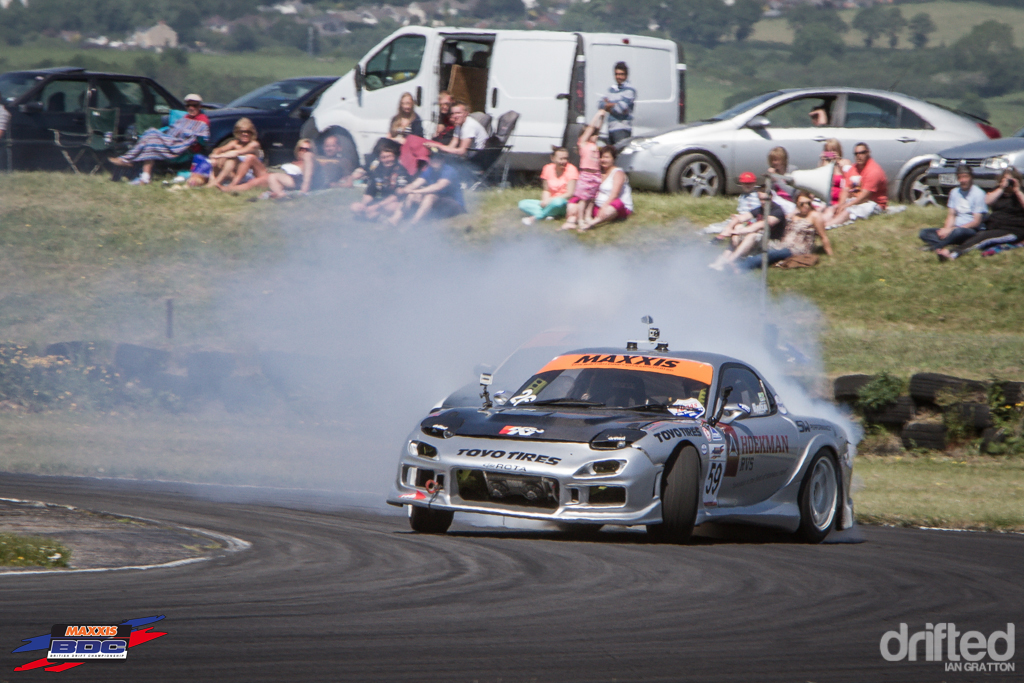 And Gert Hoekman in the LS-powered FD RX7 taking third.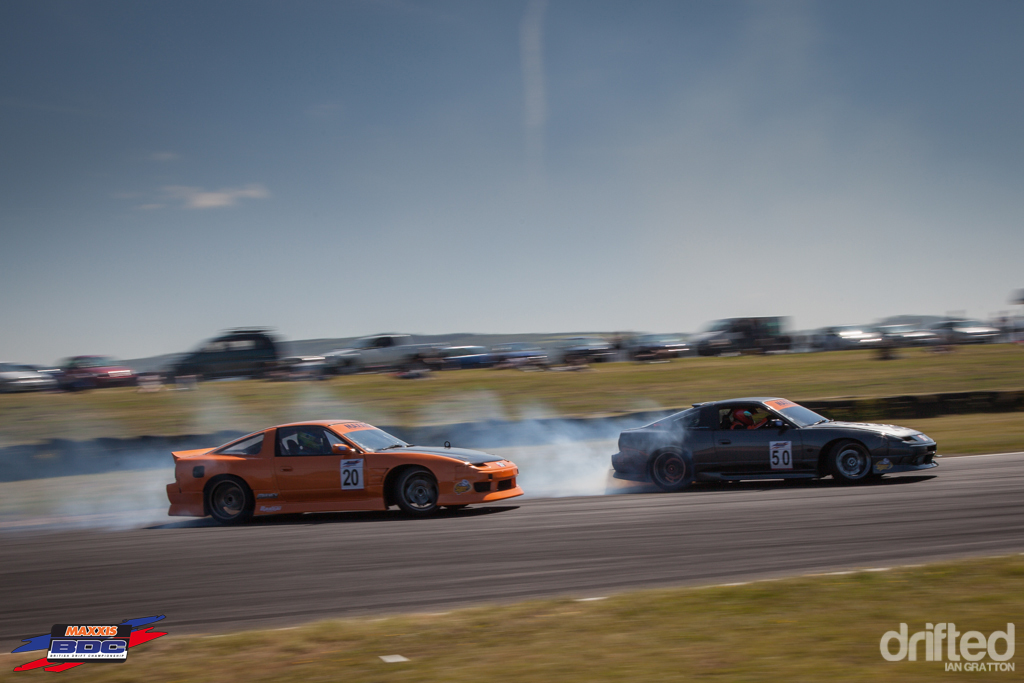 The Super Pro Top 32 threw up some real surprises. FIrst off was the unexpected exit of Formula Drift star Darren D-Mac Macnamara by promoted Pro class driver Chris Hawkins - that's a big notch for Hawkin's bedpost.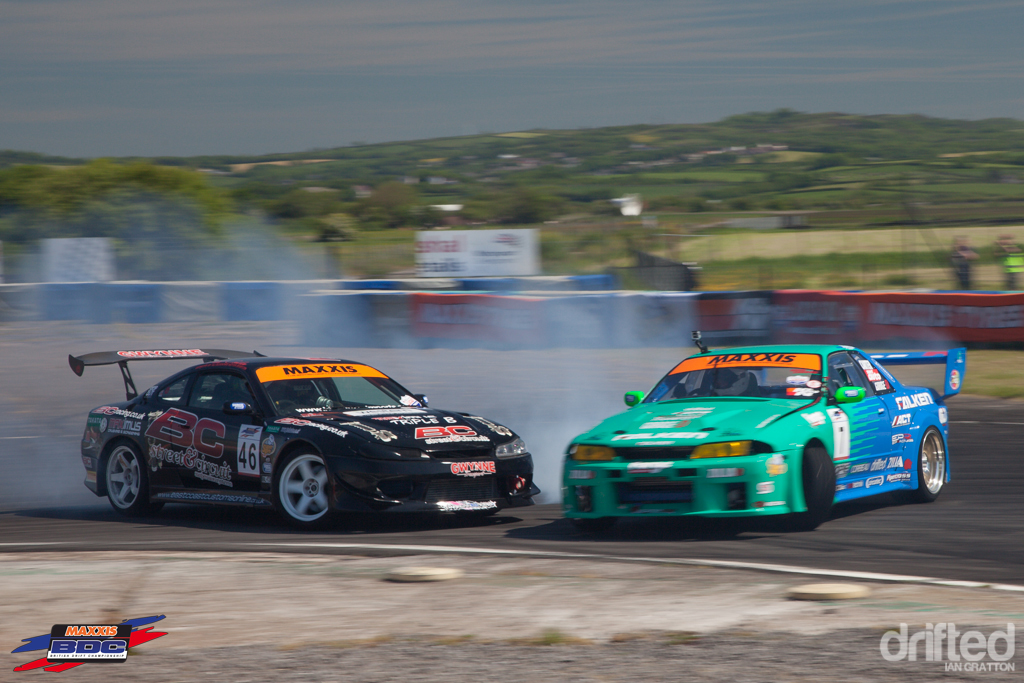 Next up 2011 champion Matt Carter from Team Falken returned fresh from a month's touring Germany in his 1JZ R32, only to spin on his Top 32 run against Paul Conlan and take an early bath.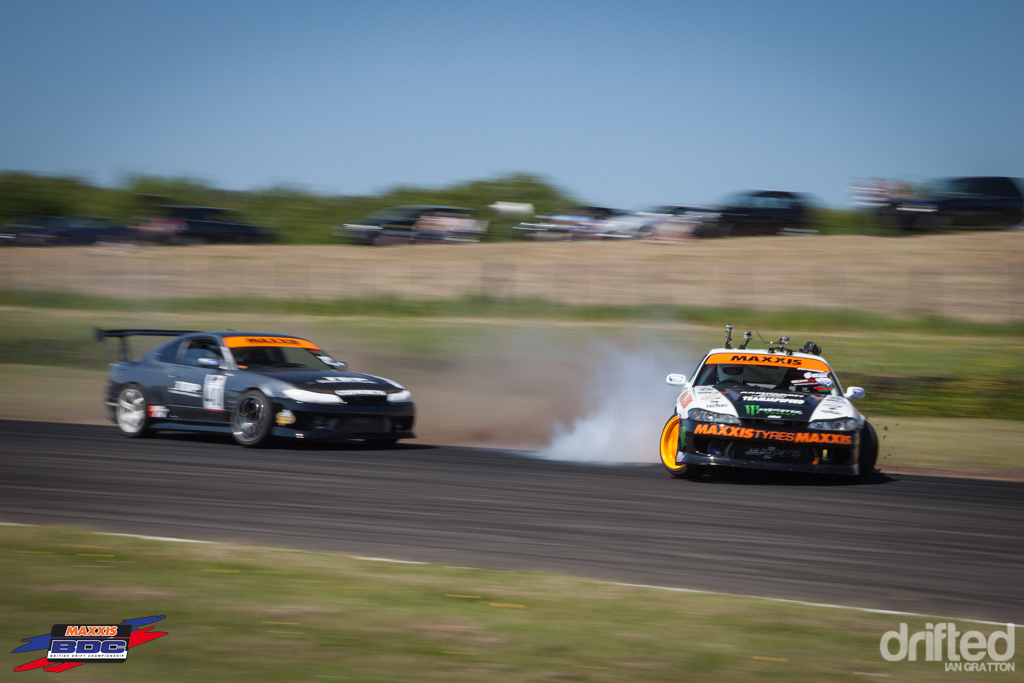 Things weren't going so well for Team Japspeed either, with current champ Paul Smith outed in the round of 32 by Mark Sinnott…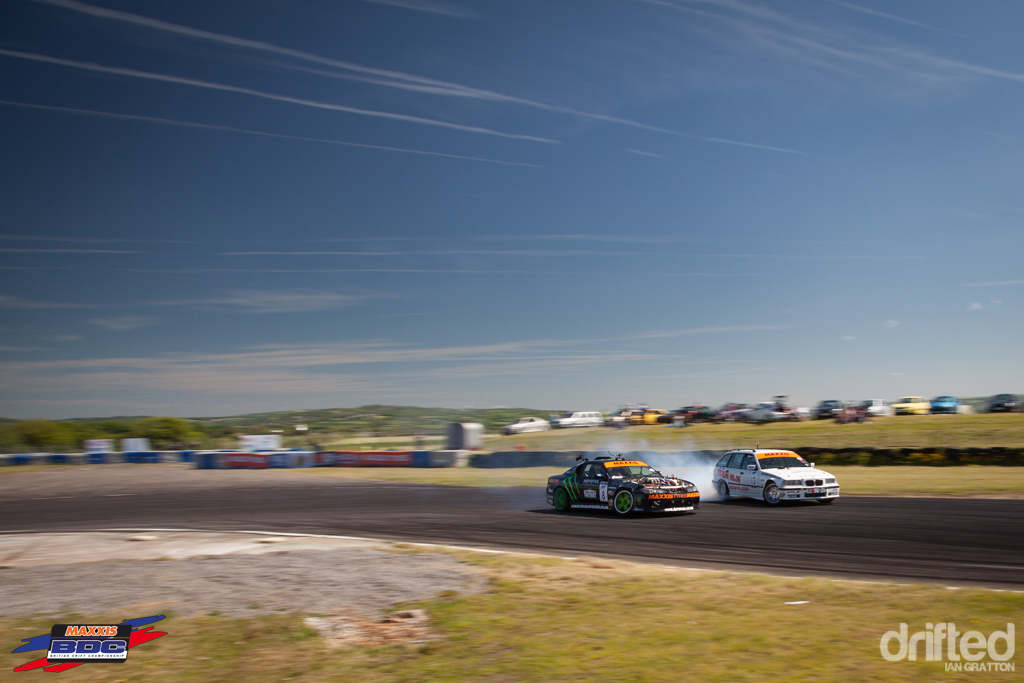 …Shane Lynch sent packing by Michael Marshall…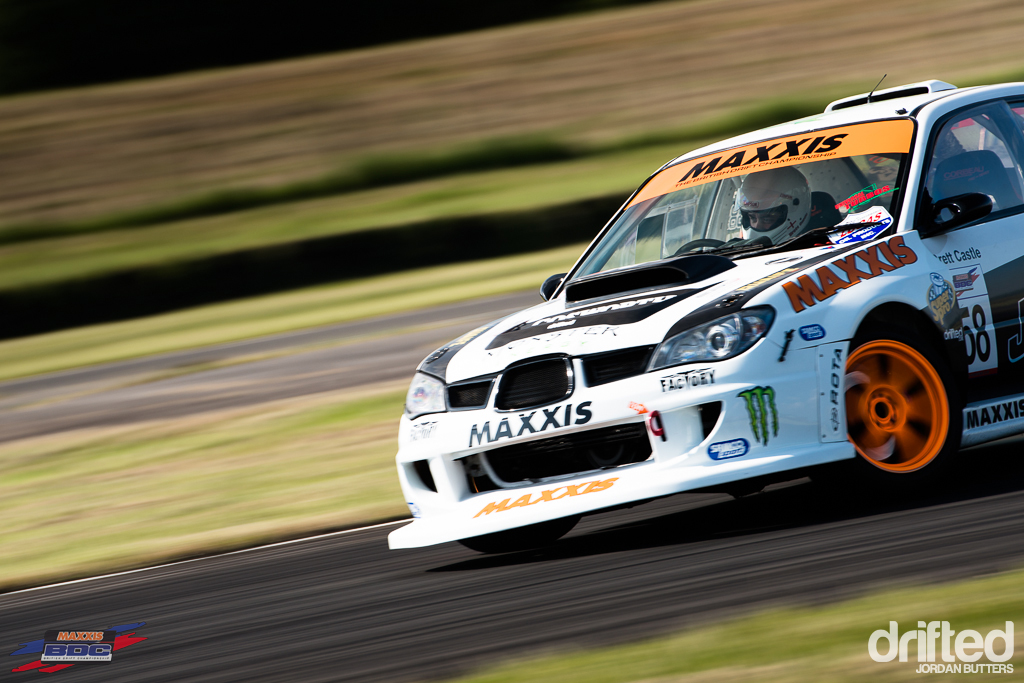 …and Brett Castle in the 1JZ Subaru dismissed by Black Smoke's Teemu Peltola, eliminating Japspeed from the competition!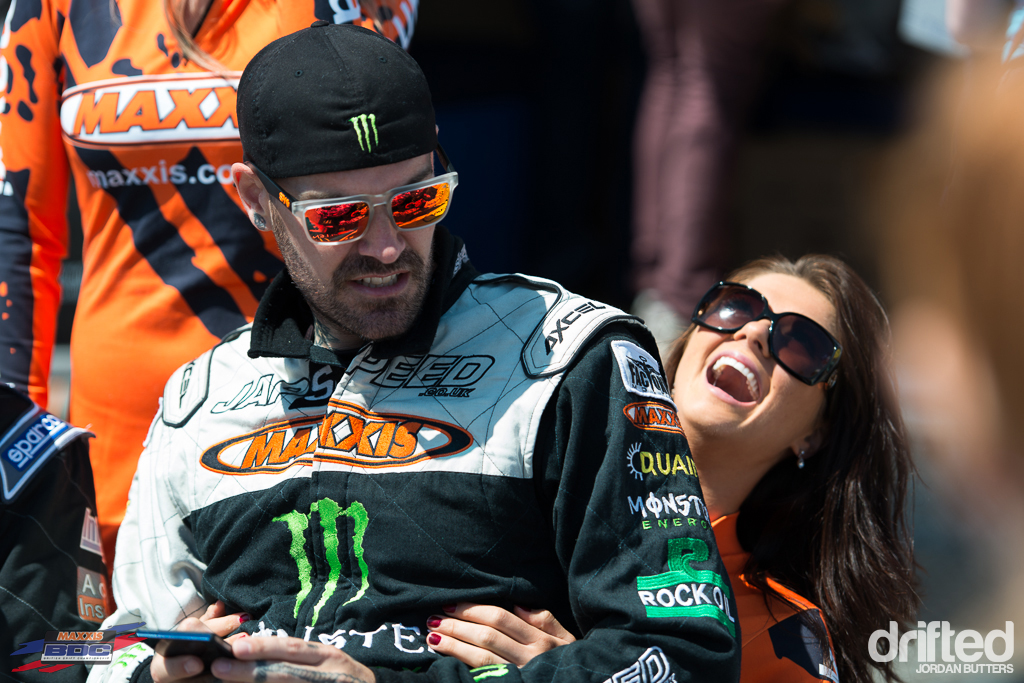 Their spirits didn't seem downed though - it's all part of the competition. You bounce back, and fight harder.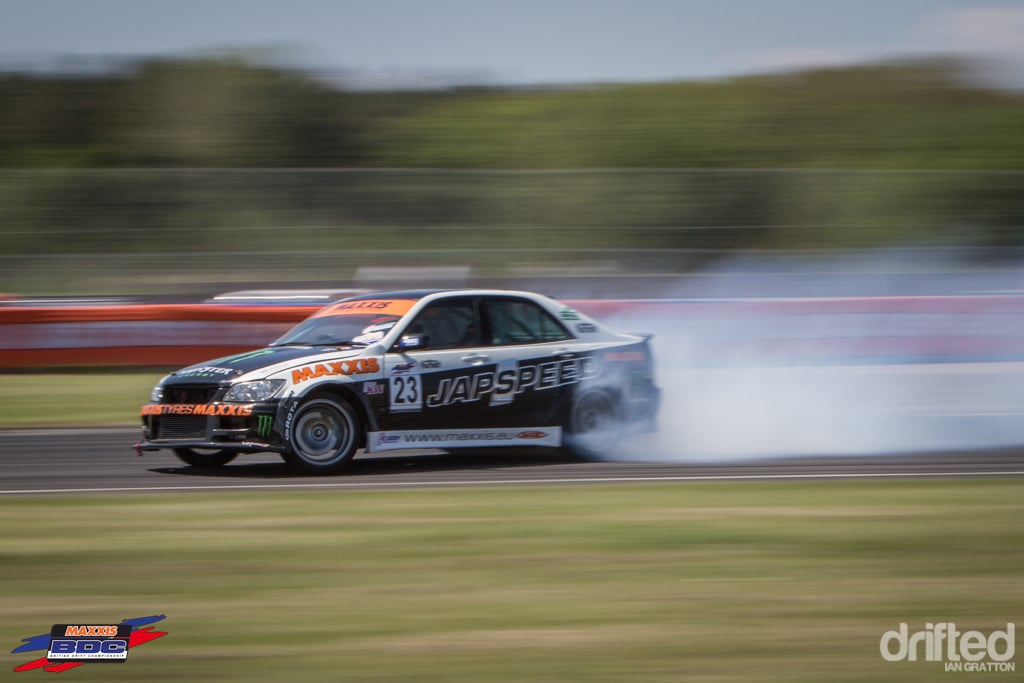 The only representation left was the Japspeed Lexus, piloted by Lassa Tyres driver Jo Fletcher after he suffered last-minute engine troubles in his S15.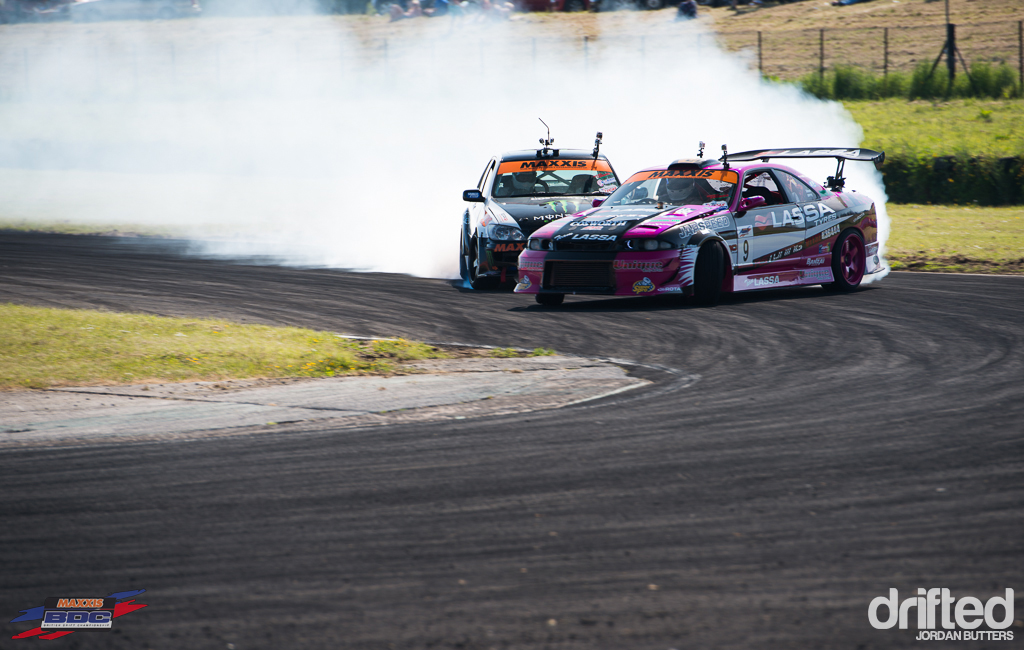 Fletcher would meet teammate Simon Perry in the Lassa Tyres R33 in the Top 16.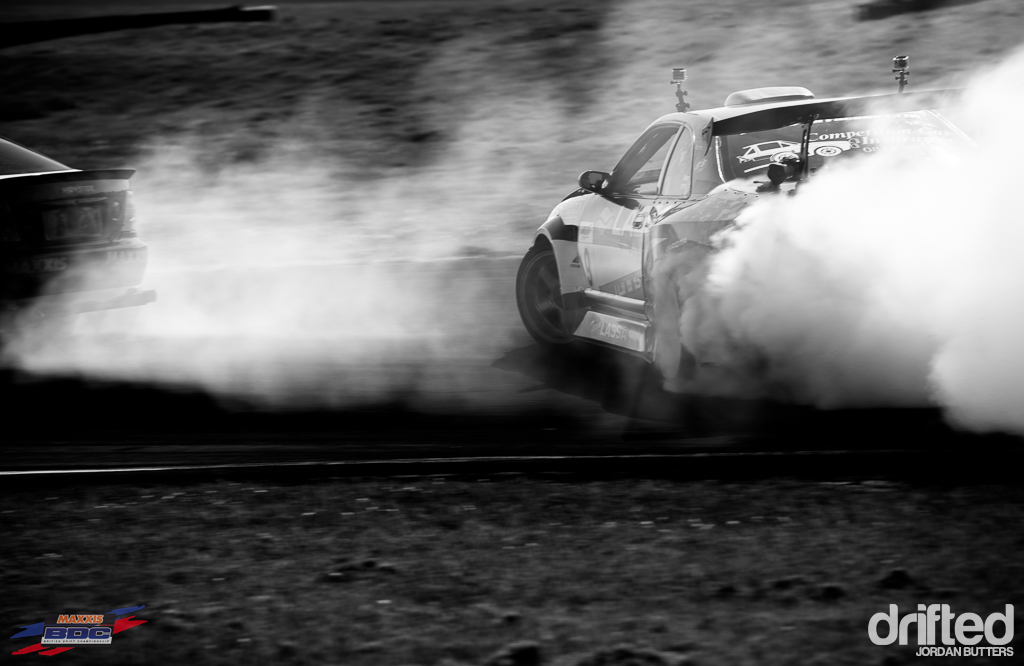 Two close runs followed before Perry clipped a pothole off the track, sending a wheel flying loose.
Fletcher made it as far as the Top 8 before spinning off course on the final turn against Michael Marshall in yet another 1JZ-powered car - the grocery-getter E36 Touring.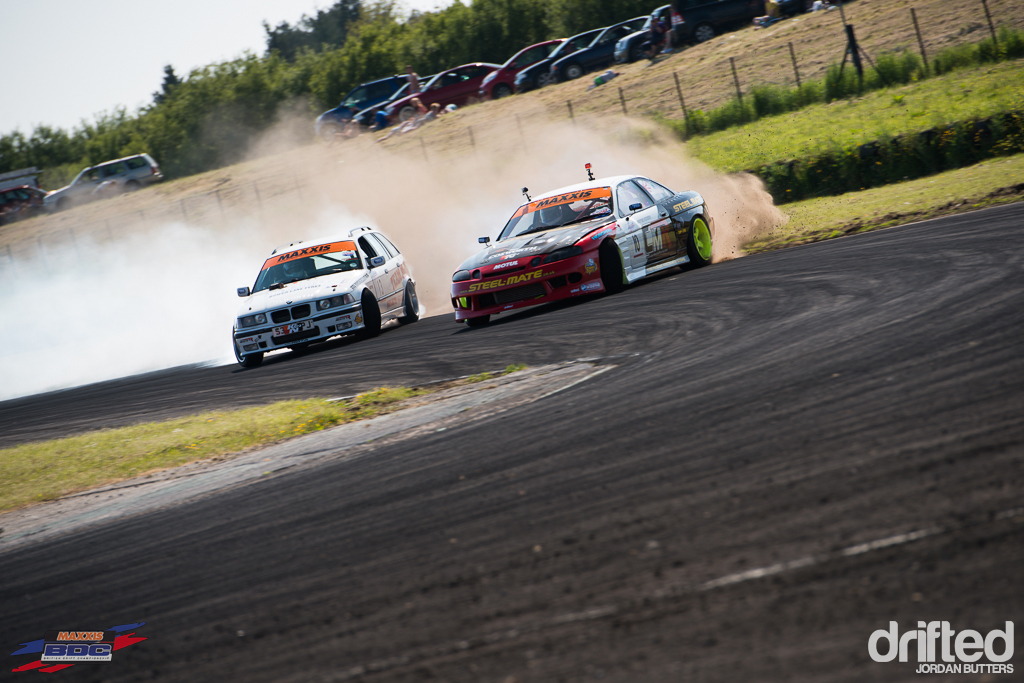 Marshall then taking on Wayne Keeber in the Steelmate Soarer, and moving up into the Semi Finals.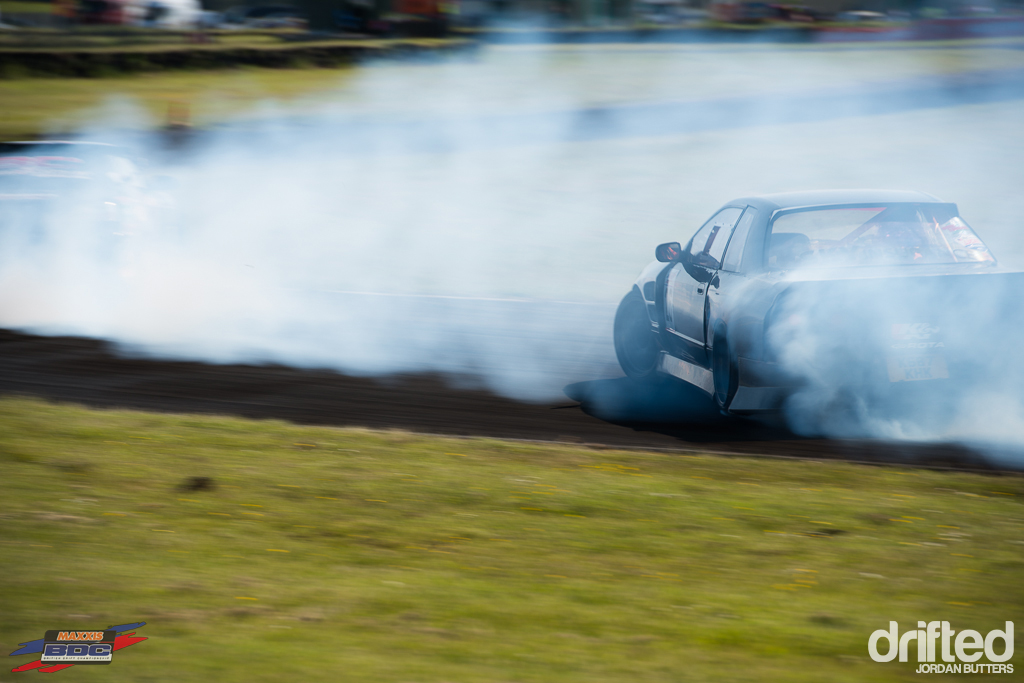 Driftworks' main man Phil Morrison was one of the few hitting backwards entries consistently in practice and qualifying.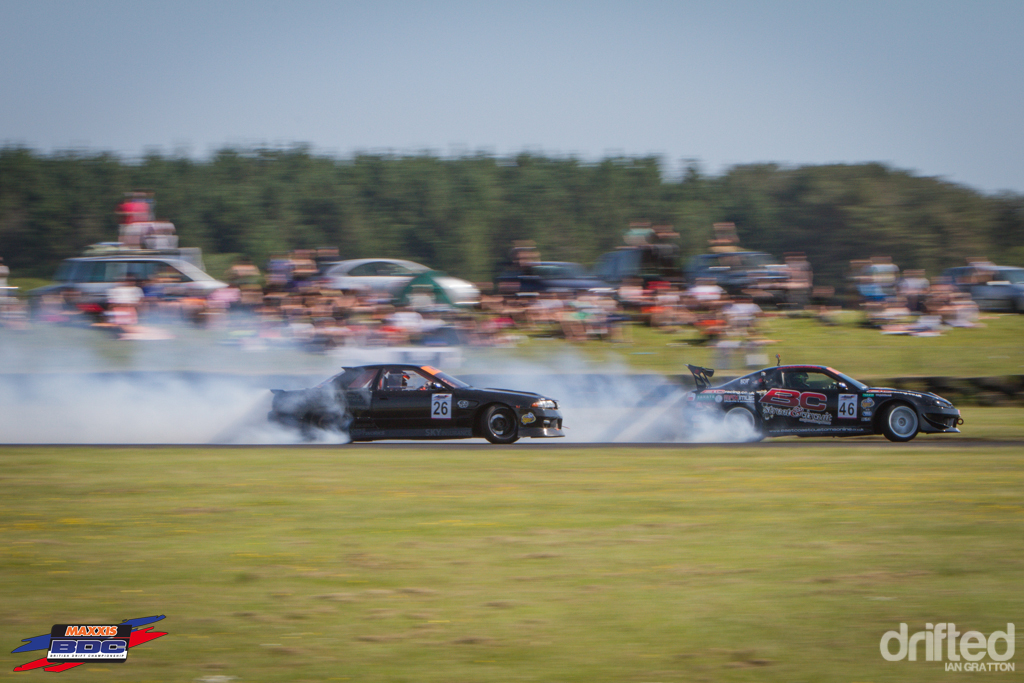 But his weekend was terminated early by Paul Conlan in the BC Racing S15.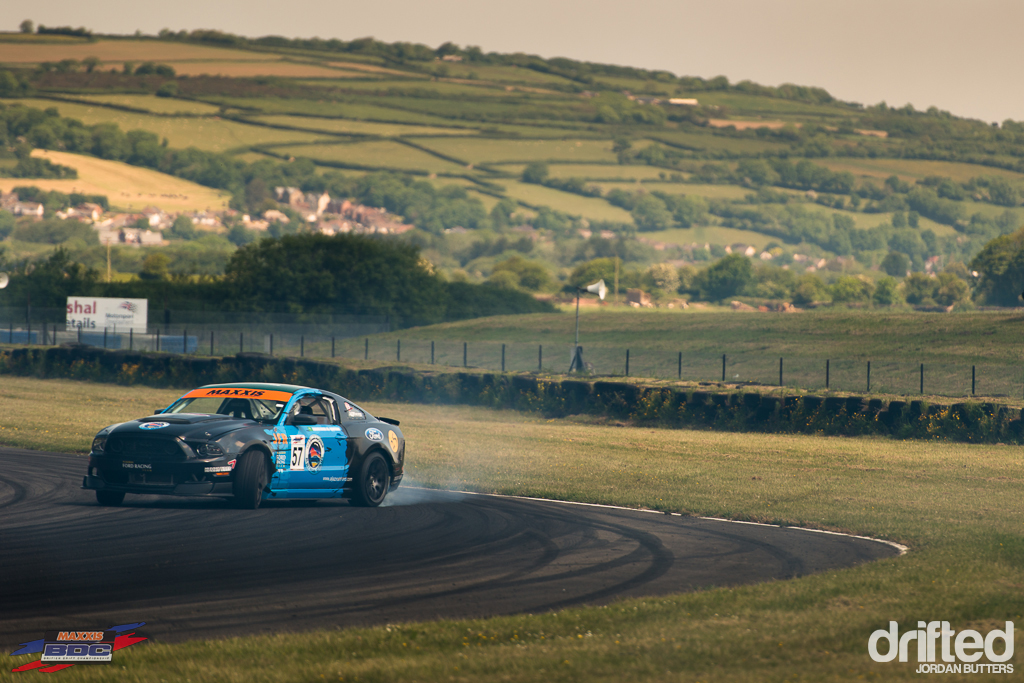 Also packing up early in the Top 32 was Saudi Champion Abdulhadi Al-Qahtani, in the Al Jazirah Ford Racing Mustang, in his first BDC appearance.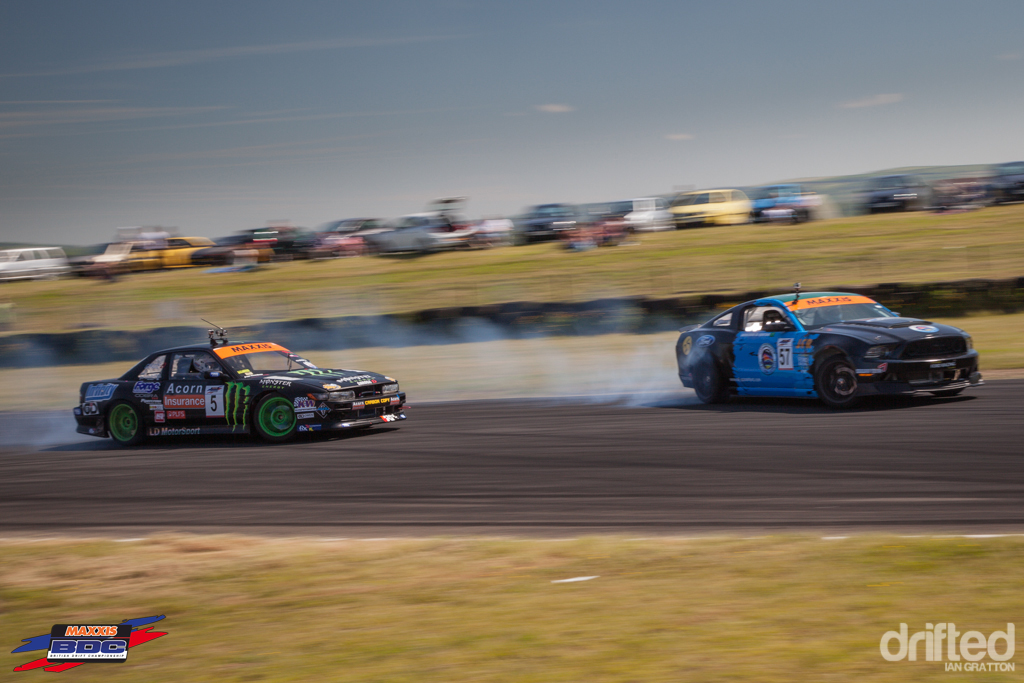 Monster Energy and Team Acorn Infinity driver Stephen 'Baggsy' Biagioni progressing to the Top 16.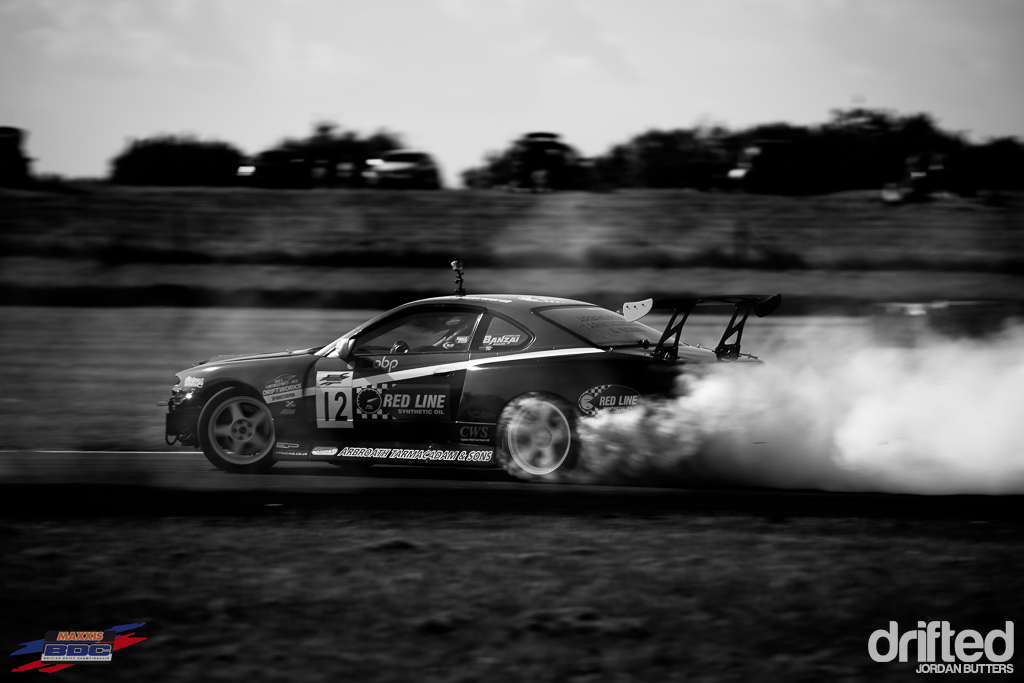 At which point he would meet an on-form David Waterworth. A coming together at turn one saw Waterworth after blood, and after an aggressive pair of runs Waterworth progressed into the Top 8.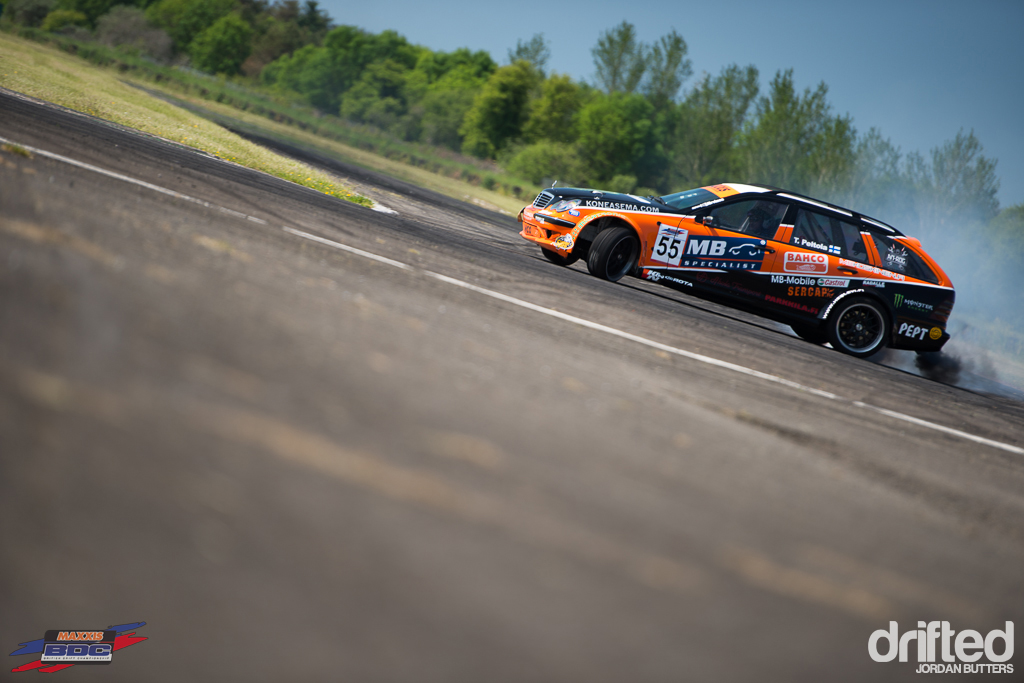 Another newcomer this year to the BDC is Teemu Peltola, in the Black Smoke Racing Mercedes Estate. Turbocharger, supercharged and running Nitrous. oh and it's a diesel. A diesel packing 600bhp and enough torque to spin the Earth backwards.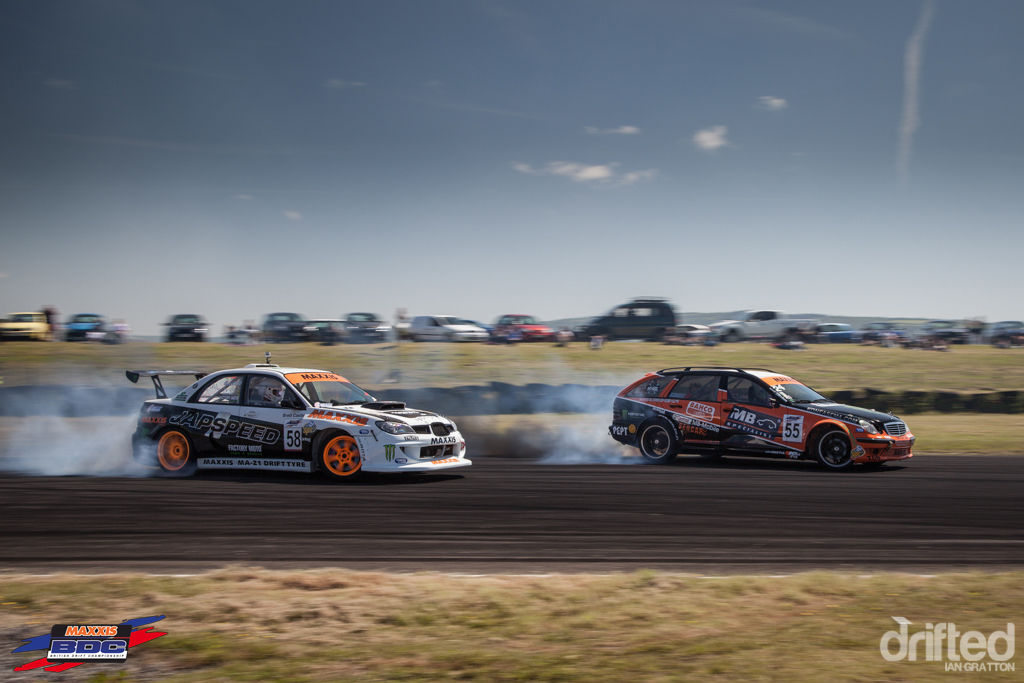 After seeing off Brett in the Japspeed Subaru…
His Welsh roadtrip was cut short by Chris Hawkins, continuing Hawkin's giant-killing spree.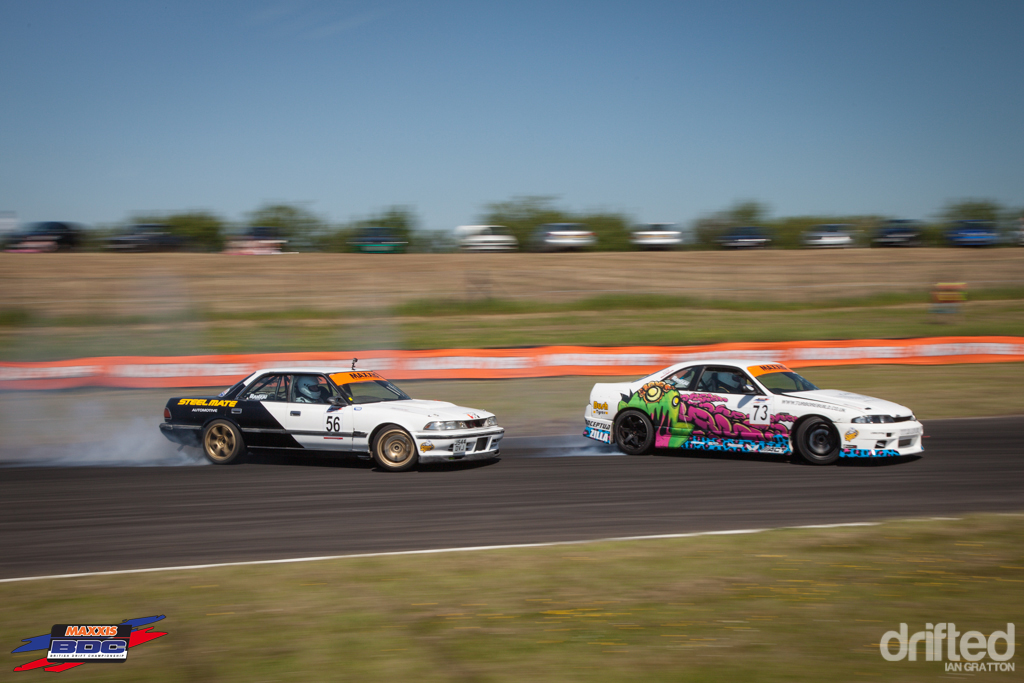 In his first competition event in years old-school UK drifter Ben 'Bon-Bon' Broke-Smith made it past Christian Lews in the Top 32…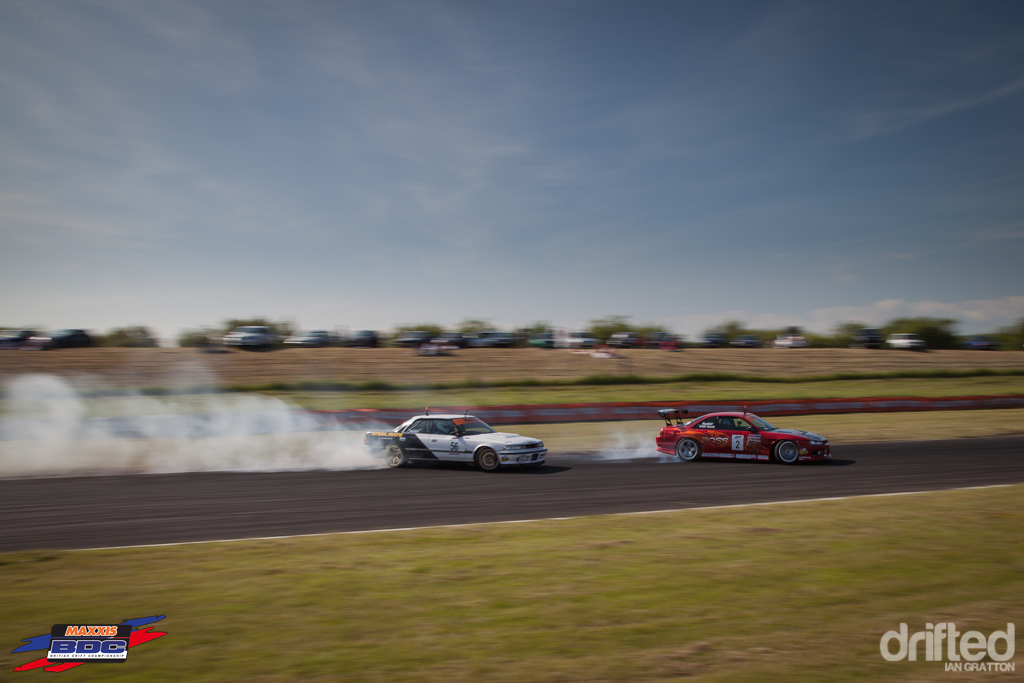 …to meet Steve 'Speed' Moore in the Top 16.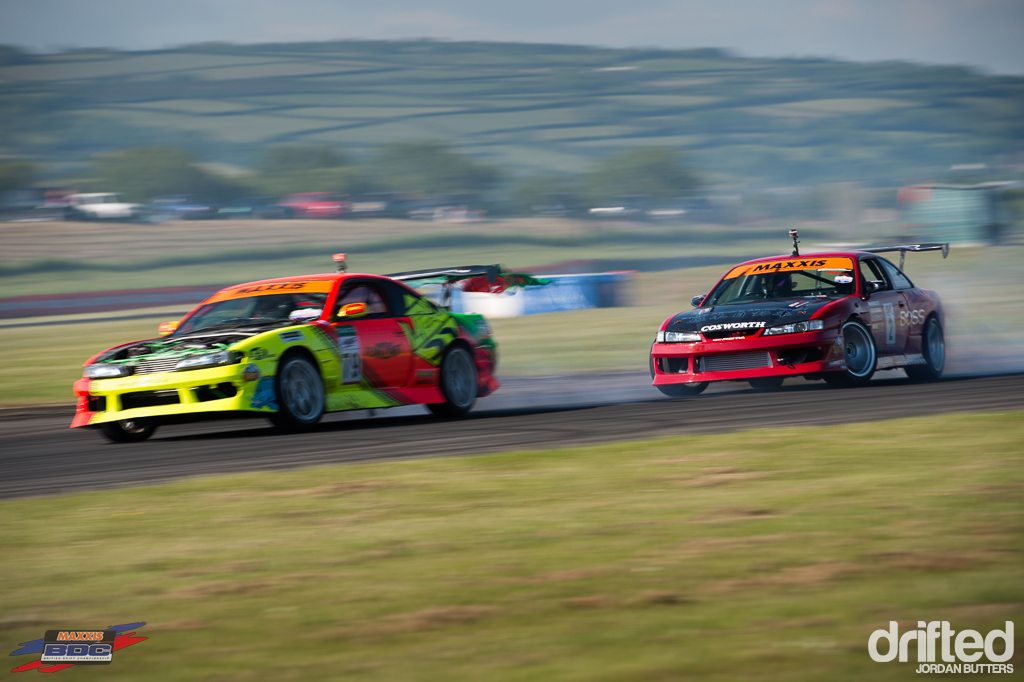 Moore taking the win before going on to dispatch Welshman Jamie Kenyon on his home turf to meet Brendan Stone in the Semi Finals.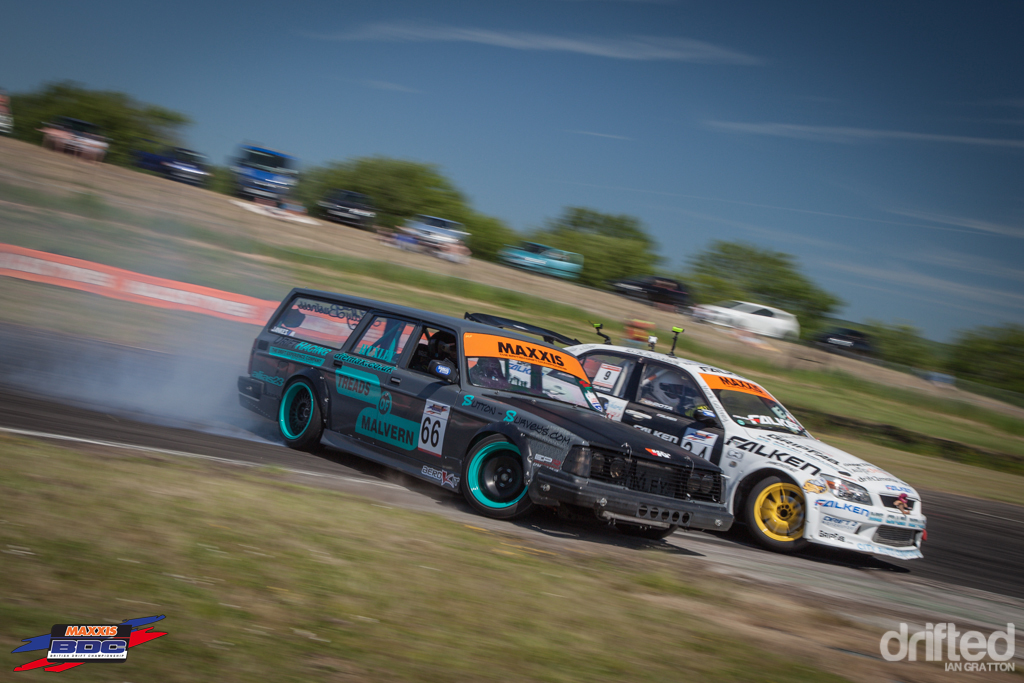 Stone's path to the Semis wasn't a walk in the park either, first facing off against Marc Huxley in the mighty V8 Volvo estate (try saying that after a few drinks!)…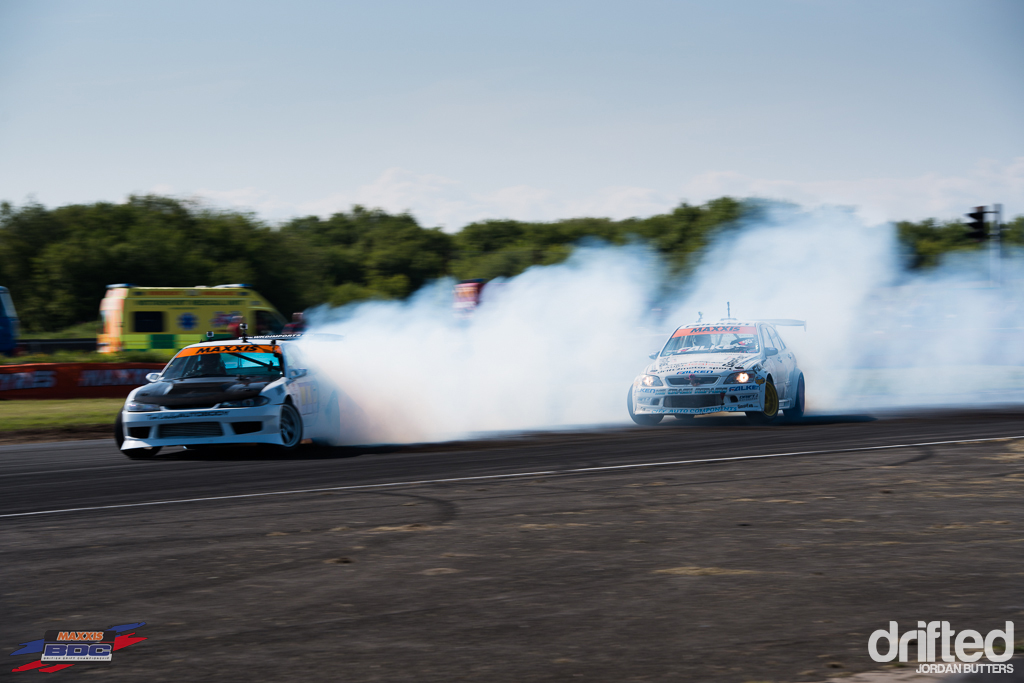 …and fellow Irishman Barry Leonard in the Top 16.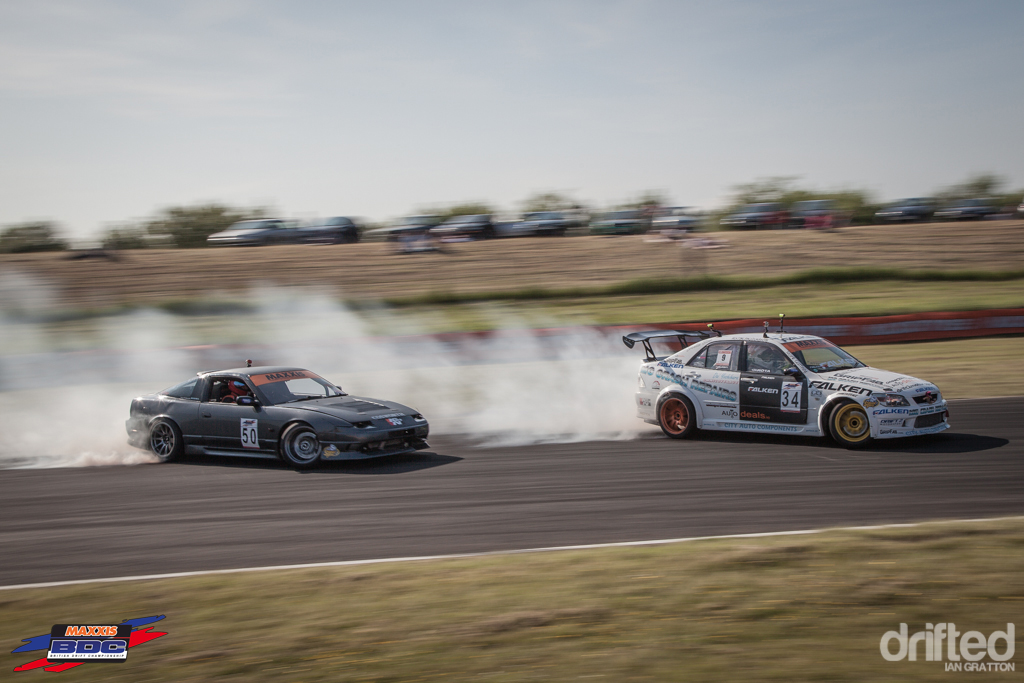 Chris Hawkins was his next victim in the Top 8, Hawkin's streak coming to an end.
Stone and Moore's battles were closely contended, but with Stone piloting the Altezza with great precision and booking himself a spot in the finals.
It was V10 vs 1JZ next as David Waterworth hurtled towards the first turn chasing Michael Marshall.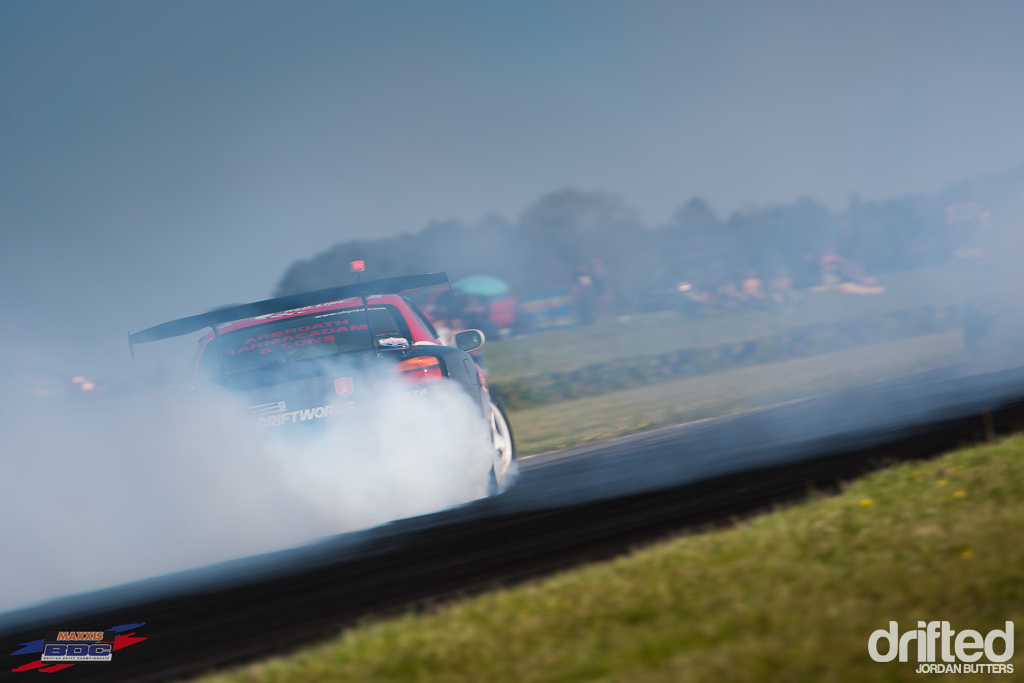 Despite Waterworth really gelling with the mighty Viper/S15 combo now, Marshall's consistency paid off and Waterworth was left to battle Moore for 3rd place.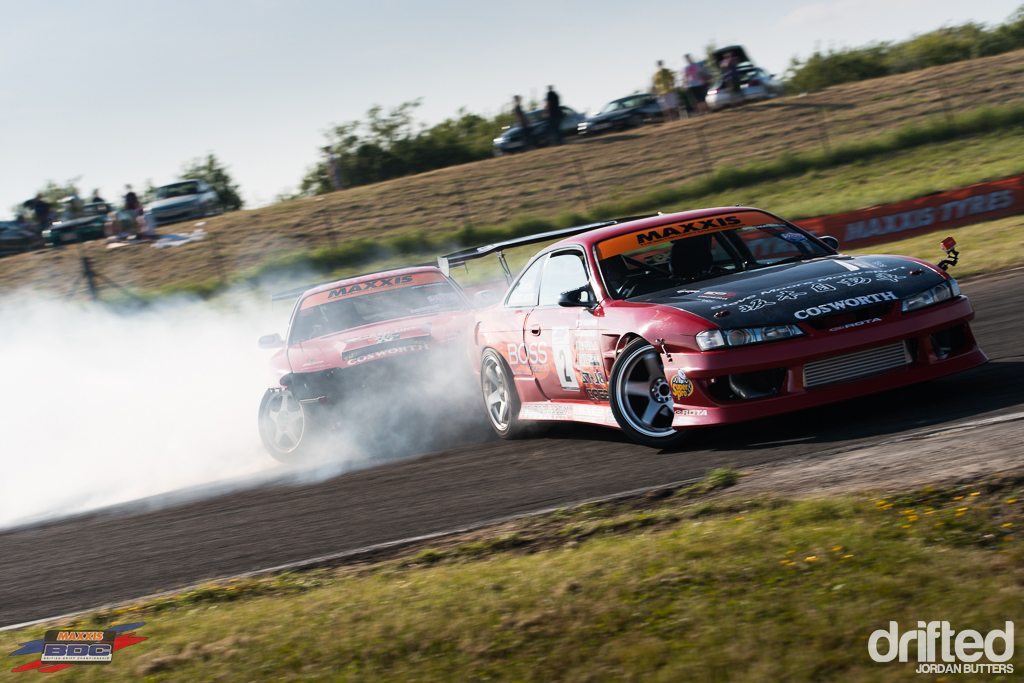 Both drivers charged hard into the first corner, Waterworth throwing in lots of angle but unable to scrub off enough speed, making contact with the back of Moore's S14a.
Moore was awarded the bottom podium spot as a result.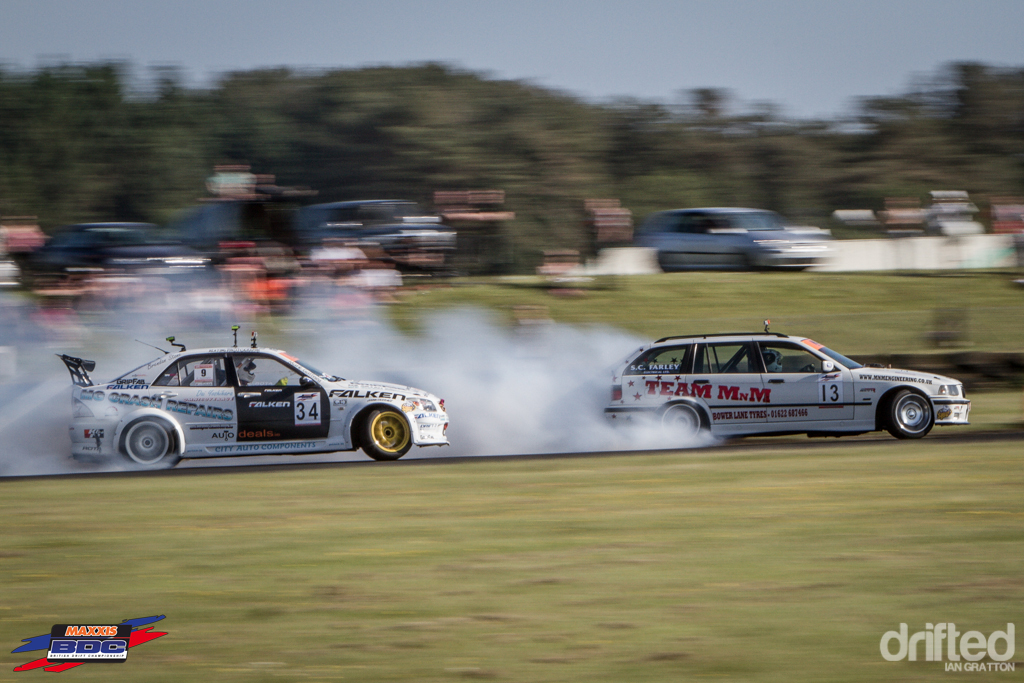 In the final Michael Marshall would meet Brendan Stone for the first time.
Both drivers perhaps an unexpected success at this point. Conservative driving was out of the window and both were out for the win.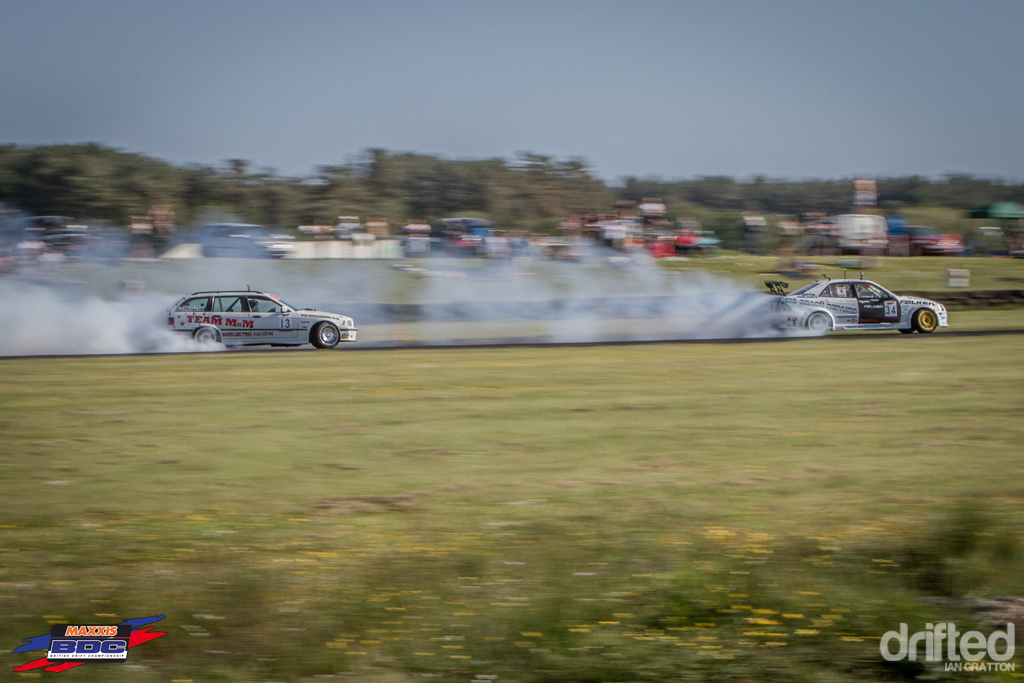 Both runs were closely contested, with both drivers putting in flawless runs.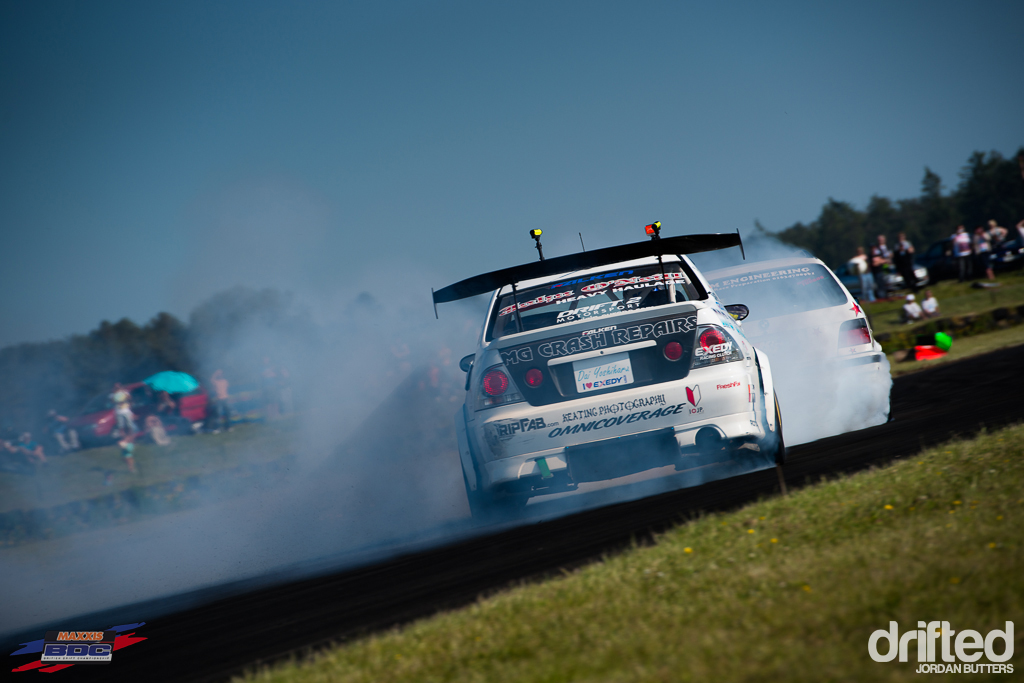 It was undecipherable from the infield, but the judges had a decision - Brendan Stone takes the win at the Maxxis British Drift Championship second round.
The championship next lands at the legendary Teesside Autodrome, Middlesborough on 6-7 July. See you there!