DESKTOP: Chris Forsberg's NOS Energy Nissan 370Z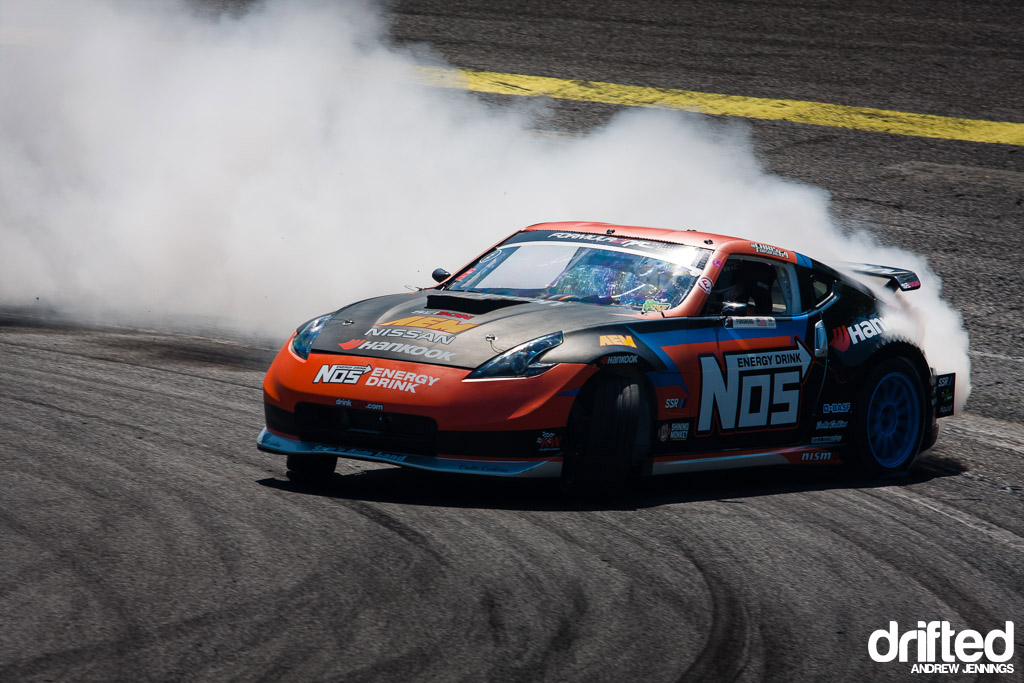 As Formula Drift's 10th season rolls on, one of the most familiar sights on the track has got to be Chris Forsberg's orange and black Nissan 370Z. The 2009 Champion is running his own team for 2013 as lead sponsor NOS Energy Drink dials back its program, but that hasn't stopped Forsberg from rising to the challenge. He sits in 4th place in the overall standings following a 3rd place result at Wall, NJ. Please enjoy this desktop as our tribute, kicking off coverage from Round 4.
Andrew Jennings is a photographer and editorialist based out of Nashville, TN. He has been covering the American drift scene since 2007, and his work has been published in nationally syndicated magazines such as Modified Magazine, Import Tuner, Performance Auto and Sound, and RIDES. Andrew may be contacted through his professional online portfolio, or the social networks listed below.
If you want to throw your Z sideways like Chris Forsberg, you'll want to check out our 370Z coilover guide!
Professional Portfolio: http://www.andrew-jennings.com
Facebook | Twitter | Google Plus | Flickr | PBase
Do you rock a 370z? Looking for a performance exhaust? Check out our ultimate 370z exhaust guide.