DESKTOP: Fredric Aasbo Hangs It Out In Jersey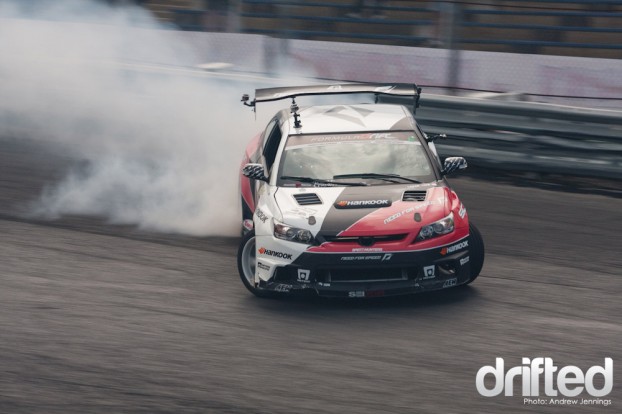 Round 4 of the 2011 Formula Drift season was a wild event from Wall Stadium in New Jersey. The track is brutal on drivers who think they can get just a little closer to the guard rails, but end up getting too close for comfort. One driver who got it right consistently throughout the weekend was Fredric Aasbo in the Team Need for Speed Scion tC. Enjoy this desktop wallpaper of him getting some sick angle up on the banking. Your preferred display size can be selected below:
Andrew Jennings is a photographer and editorialist based out of Nashville, TN. He has been covering the American drift scene since 2007, and his work has been published in nationally syndicated magazines such as Modified Magazine, Import Tuner, Performance Auto and Sound, and RIDES. Andrew may be contacted through his professional online portfolio, or the social networks listed below.
Professional Portfolio: http://www.andrew-jennings.com