EVENT: Australian Drift GP Round 2
The Australian Drifting Grand Prix Round 2 was hosted at Queensland Raceway last fortnight. To say I was excited to see the talent up there is an understatement, seeing the entry list with a few of the regular top drivers mixed a whole heap of new names, I had no idea what to expect. Luke Fink had returned to Round 2 to defend his title after taking the win at Round 1… And did so with utmost style.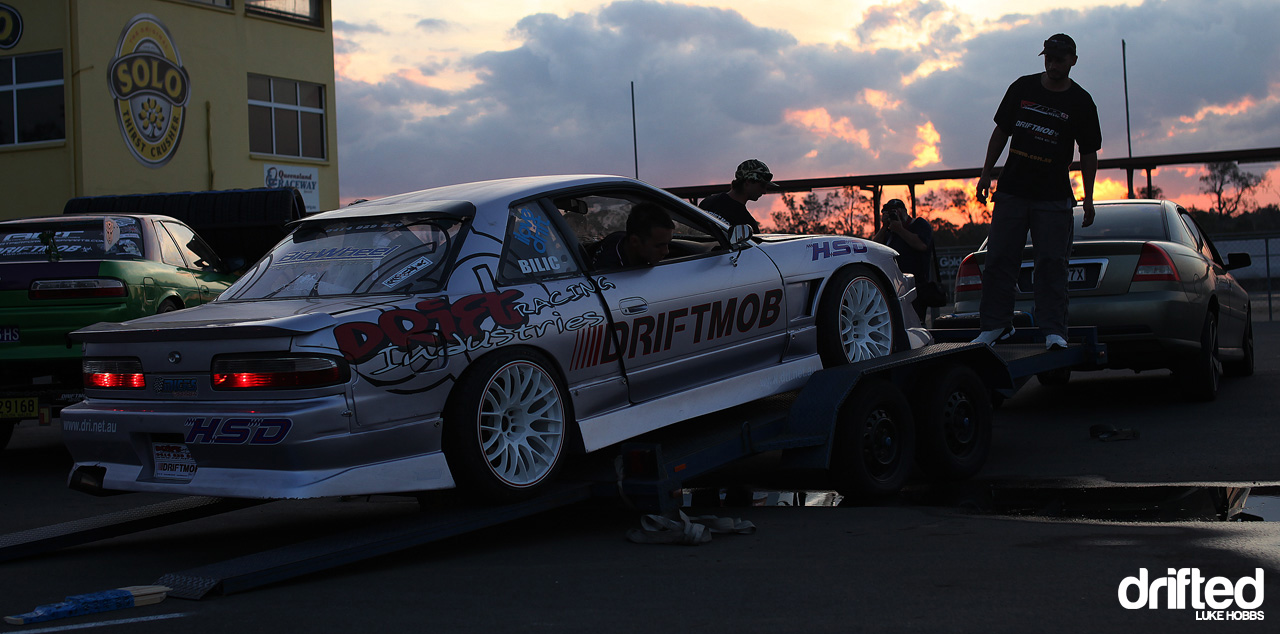 The Friday night before race day was ending as that devious looking cloud starting rolling in. Drivers quickly unloaded their cars and gear into the pits and got out of there for a nights rest before a big day of racing the next day.
That night it POURED down. A tropical storm before a day of drifts? Perfect.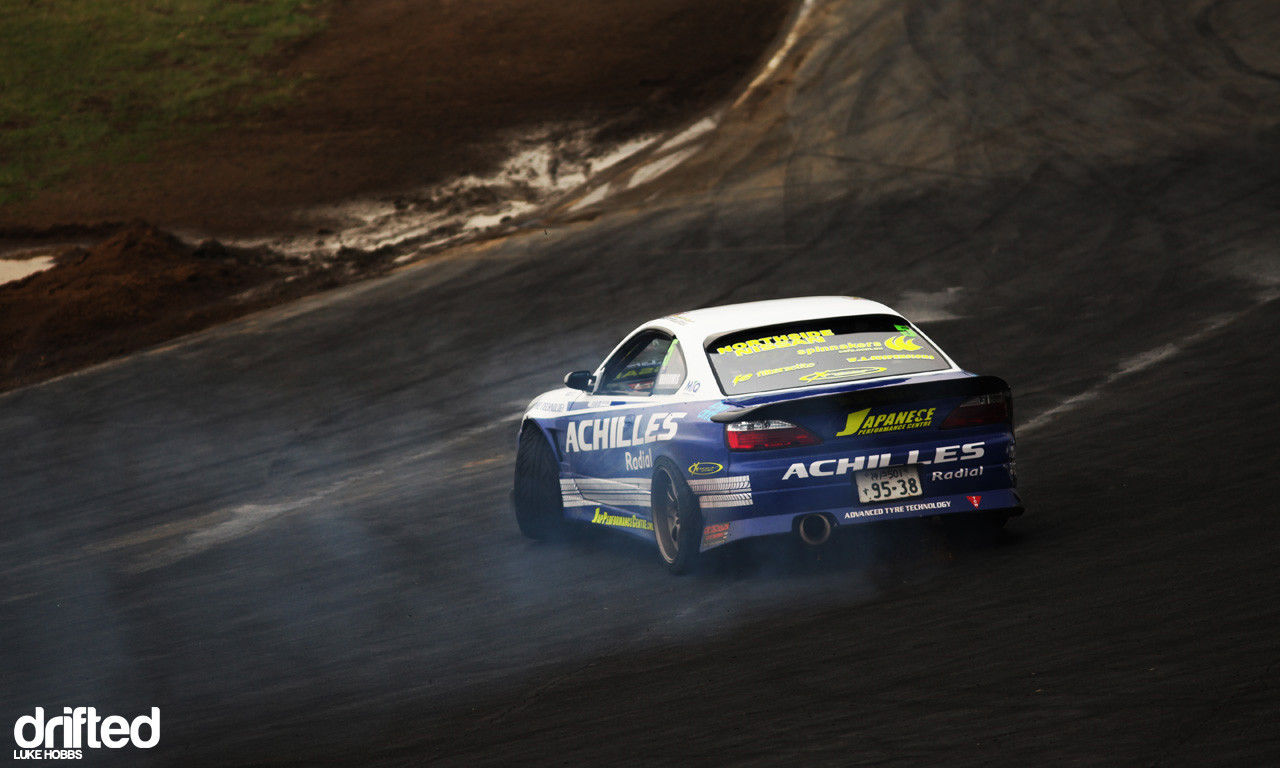 Saturday morning came, the sun had come out and was already starting to dry the track up. There was hope!
The Time Attack guys forfeited their morning runs as the course was still too slippery to race on. But this did not stop the drift boys getting out there and giving it a go! Danny 'Denzo' Vahoumis pictured above sliding into corner one, showing no remorse to the oncoming dipper.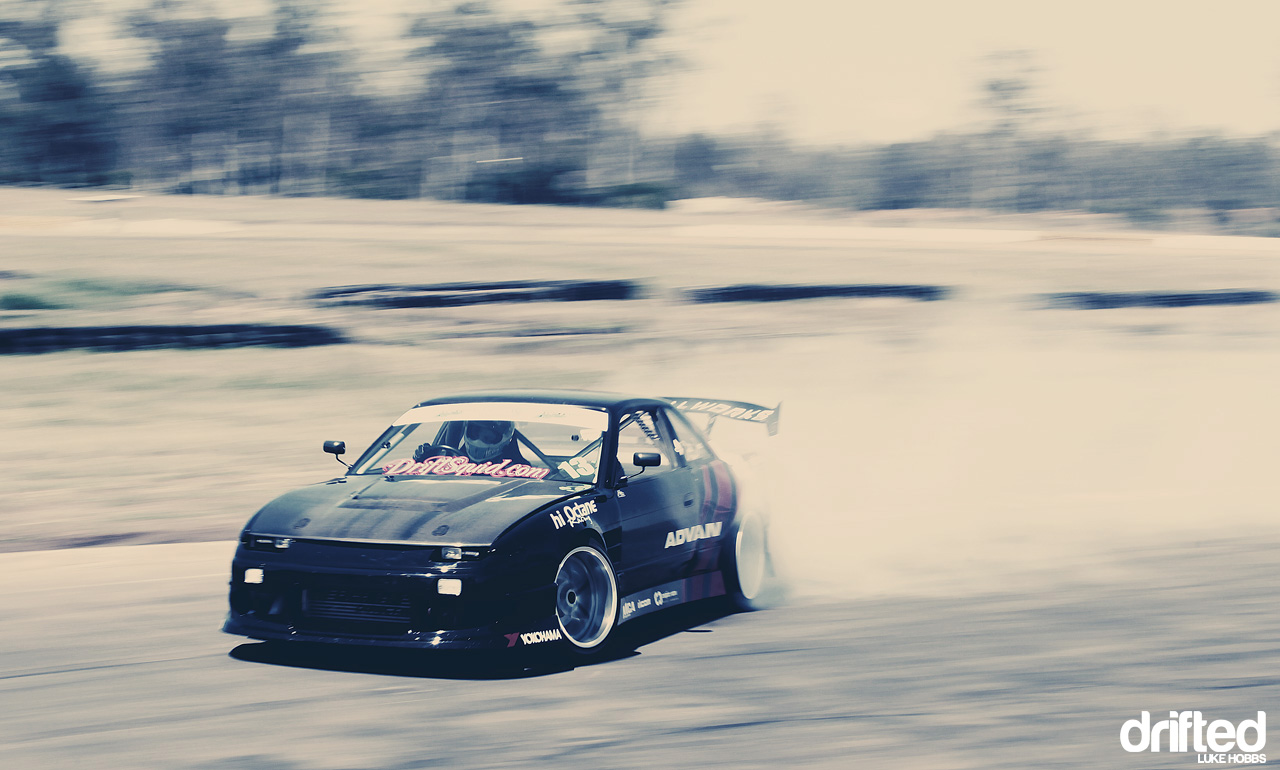 Jake 'Drift Squid' Jones powering out of the final corner burning off some excess rubber!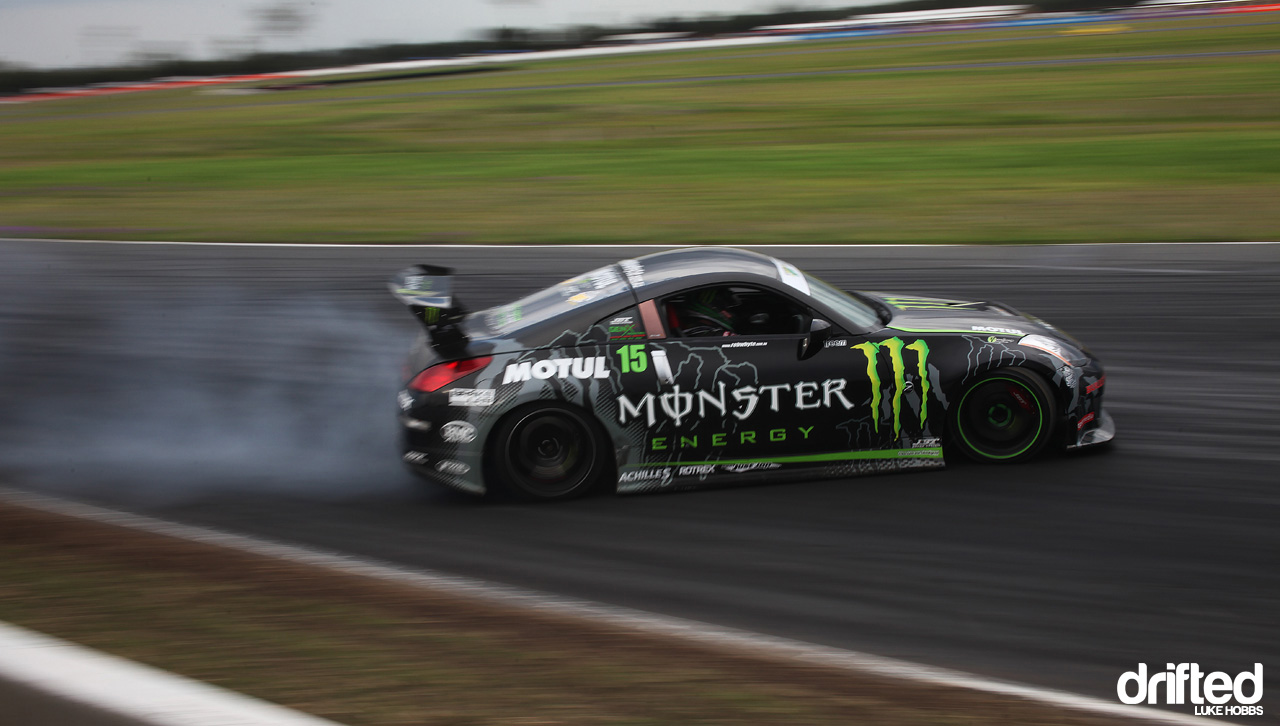 The Monster Energy 350Z was a crowd pleaser on the day, with it's devilishly good looks and ear popping exhaust.
Part of the day's entertainment was Matt Mingay and the rest of the crew from Stuntz Inc. And boy did the boys put on a show! Chucking the bike on barely it's back wheel to set sparks fly, doughnuts… while off the bike, freestanding on the bikes… crazy guys!
And what is a car event without promo girls!? And what's better than promo girls? Promo girls giving us a bikini car wash! The beautiful Mel definitely washed up a crowd, cleaning MotiveDVD's own JET200.
Second place getter Josh Boettcher showing the perfect entry in the run for first place against Luke Fink. Unfortunately his car had mechanical problems and had to forfeit for second place. But makes his final run no less than perfect.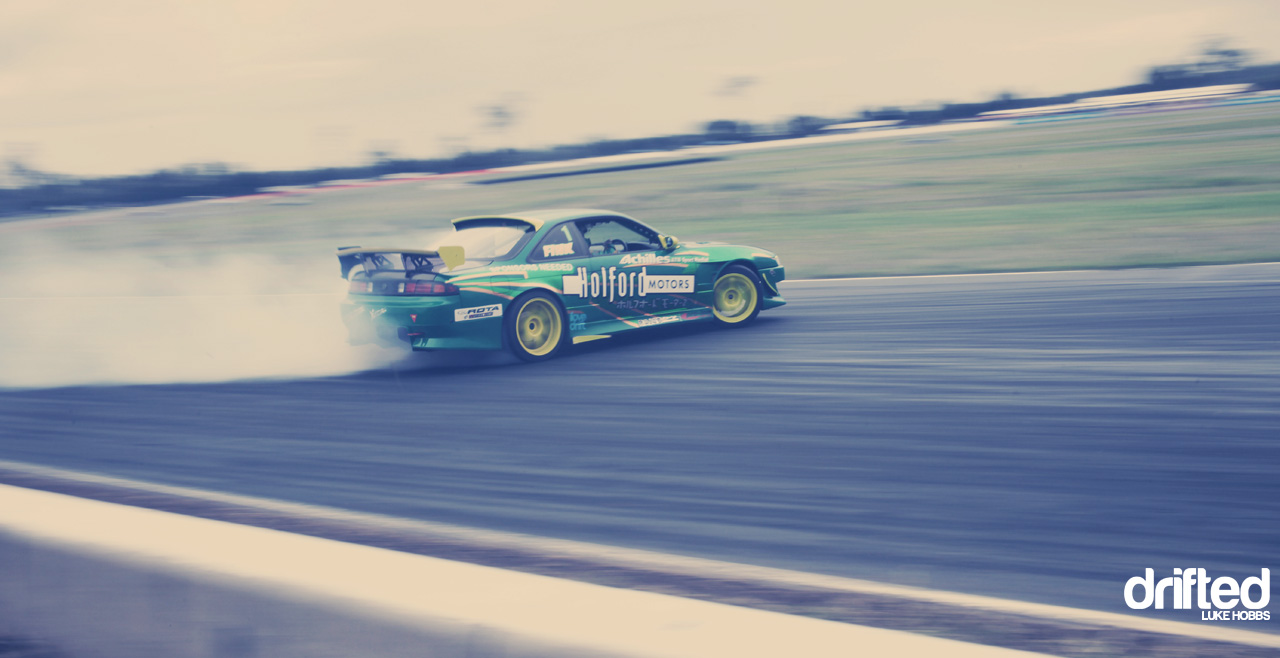 And of course we can't forget about back to back winner – Luke Fink.
He took out Round 1, and was here to back it up for Round 2. And you have to give it to him… the man can drive. This was his final solo run after Boettcher forfeited. Speed, angle, style… perfect. Congratulations Luke.
Round 3 of the ADGP will commence in November, with it looking to be a ripper show!