EVENT: D1NZ 2015: Round One
Returning to Manfeild Raceway after a few years absence marked the start of the new Demon Energy D1NZ championship season. Only a short time after last season finished and already the twelfth year of D1NZ is kicking into action – a scramble to finish off changes to the cars and get everything underway.
Unexpectedly, we hit heavy snow on the way down to Feilding – delaying our trip by several hours. Luckily we arrived just in time to catch the start of Pro qualifying and check out some of the new cars. Cole Armstrong has waved goodbye to the iconic R34 for now and introduced his new Nissan 250GT MOPAR V8 machine. It's a nice addition to the Armstrong stable and very different to the other Nissans in the D1 field.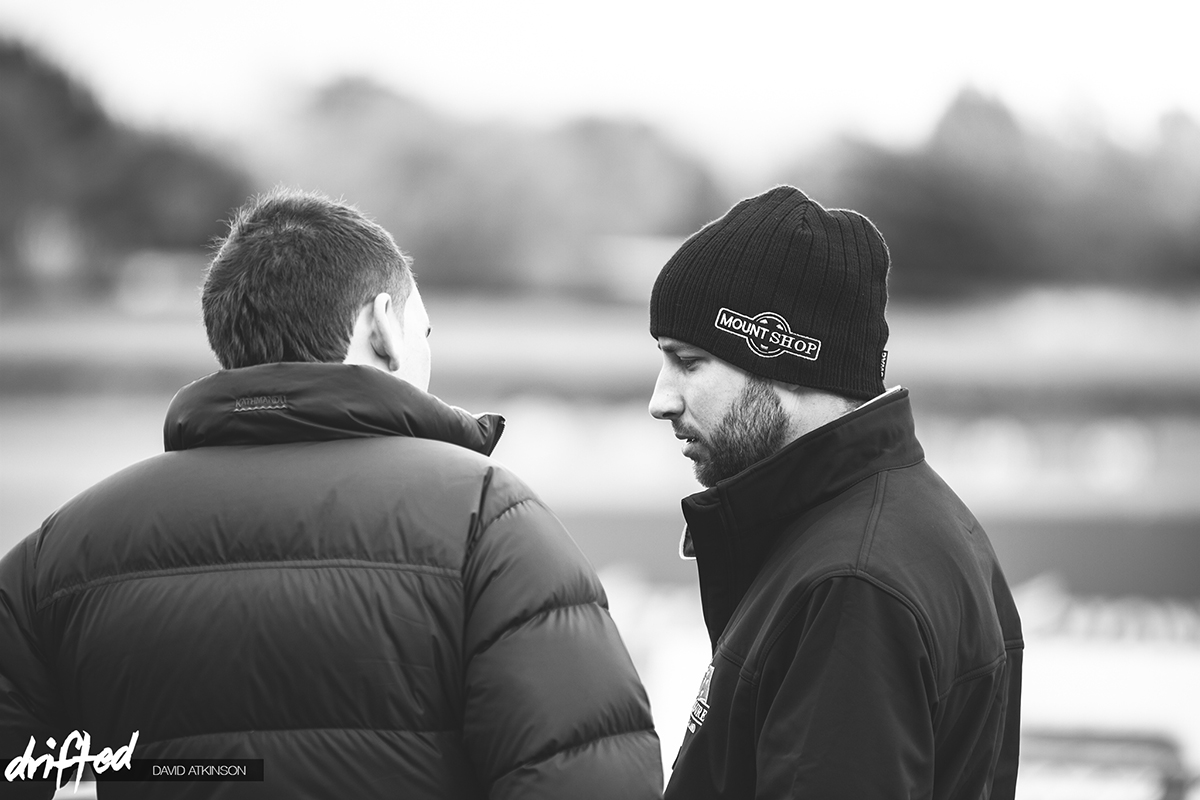 Another to join the V8 'dark side' was Curt Whittaker, leaving behind the 2JZ turbo in favour of a 410ci small block with around 750hp. It's an interesting change to make after seeing a lot of success from the previous setup.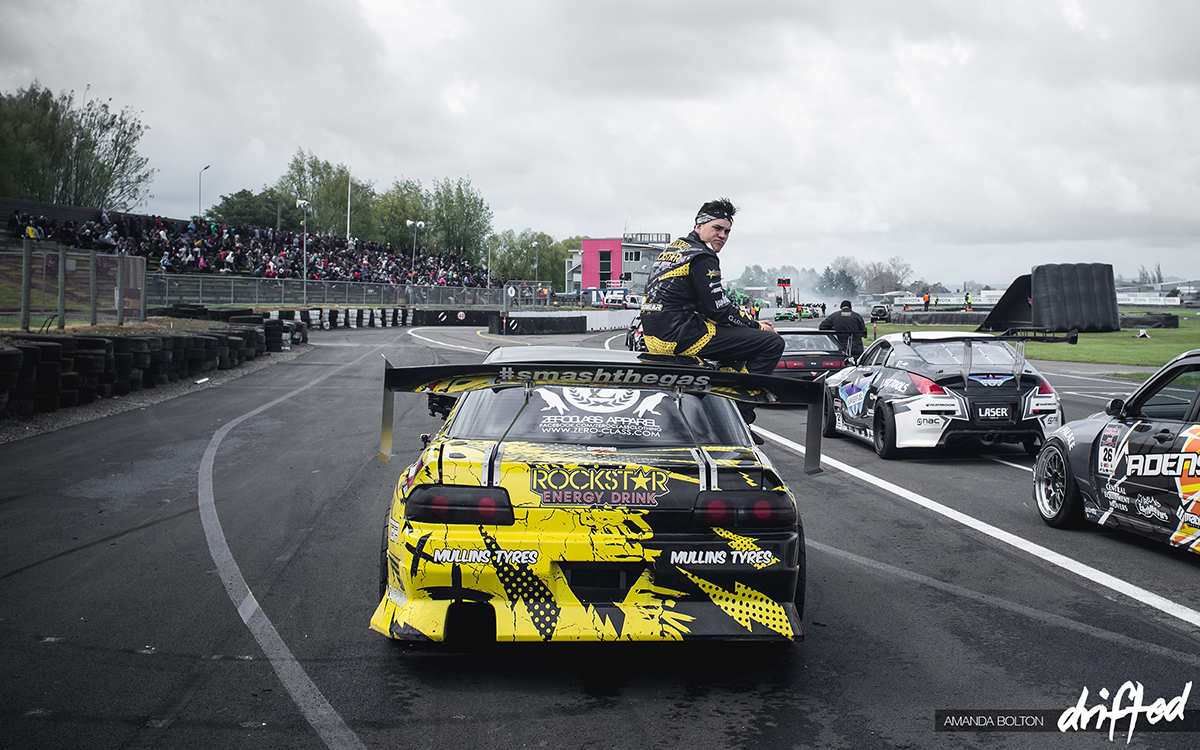 A new season brings new drivers, car setups and sponsors. I always enjoy checking out the new liveries and shooting them out on track. Joe Kukutai's R32 now sports a Rockstar yellow and black colour scheme that really suits the car.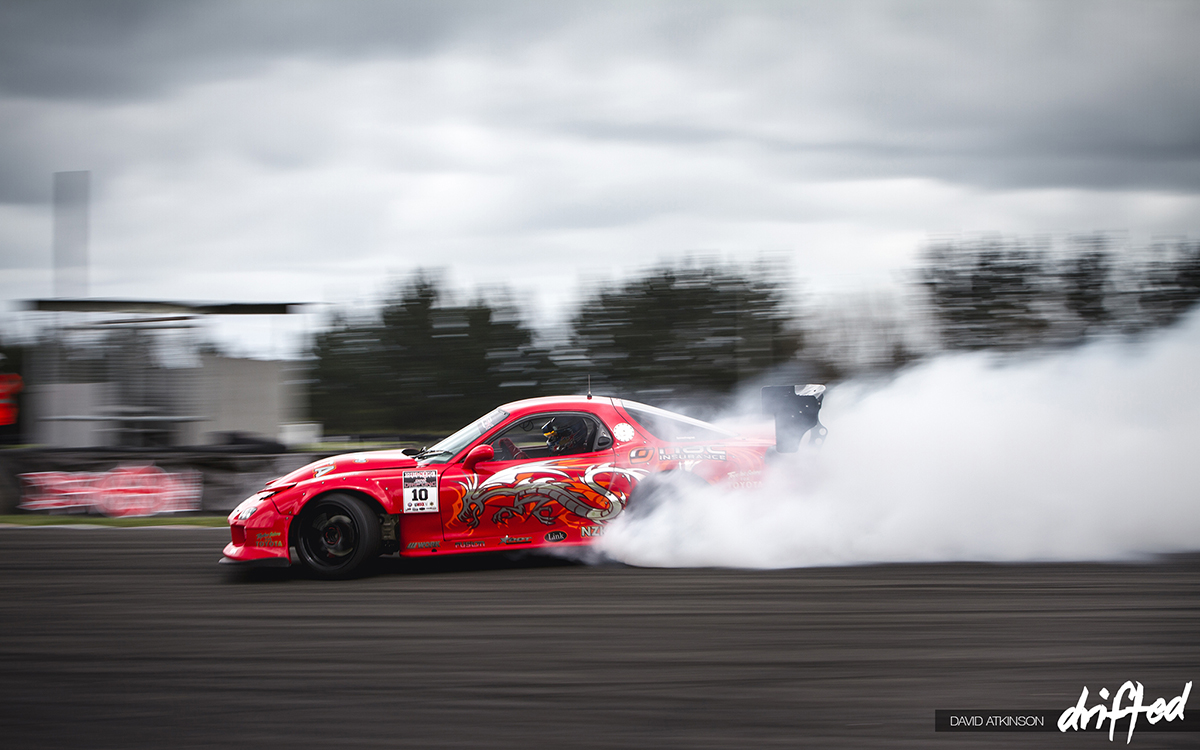 There's more to the aesthetic of the car than just graphics though and Daynom Templeman's FD RX7 'Leroy' has no problems here. The new big-ass wing and glossy black Work D9R wheels are great finishing touches to the bright red body. The car also packs a punch with over 1000hp on tap. Combine this with some sticky Achilles 123s and you have one very quick machine.
Fanga Dan's new VE Commodore finally saw it's maiden voyage although some axle problems took the car out before I could grab any on track photos. Luckily Ben Jenkins offered Woolhouse his Pro-Am S13 for use in competition.
Of course D1NZ hasn't gone completely insane with horsepower figures just yet. There are still some purists out there keeping it humble, namely Adam Hedges from C's Garage sticking with the SR20 for his second season of competition. Switching to a VE head along with a fresh tune only a short time before the round began meant no chance of testing, and as such he ran into some mechanical issues. Luckily this all happened before qualifying so he was able to jump into a borrowed Pro-Am car and go to work.
Shayne Giles qualified in first place in his RB26 powered strawberry face S14. The murdered out look and wheel fitment are both on point, as was Shayne's driving.
Another driver in need of borrowing a Pro-Am car was Darren Kelly after suffering mechanical problems in the R34. You wouldn't know it by watching him drive though, qualifying in P2.
Qualifying in P3 was Daynom Templeman who luckily completed his run before a small 'whoopsy' moment. As he returned to the grid one of his wheels fell off and went for a drive of it's own – much to the crowds amusement.
While not quite snowing the weather was still icy cold and windy. No chance of sunburn today!
Seeing Fanga in a Silvia rather than his big drift-taxi was a bit of a funny sight. He did well with the unfamiliar car, but Sky Zhao capitalised on the Silvia's lack of power in their top 32 battle. Zhao didn't really hold back either – driving extremely aggressively right on Fanga's door. Unfortunately for Zhao, he didn't go through due to the 5 minute rule. Hopefully he continues this driving form throughout the season!
Curt Whittaker was paired with Adam Hedges driving Troy Jenkins' S15 in the top 32. Both driving unfamiliar cars the battle went one more time where Hedges took the win.
With a bye in the top 32 Cole Armstrong came up against an on-form Bruce Tannock in the top 16. It looked like Cole was still getting the hang of the new car, and I suspect we'll see him improving over the coming rounds.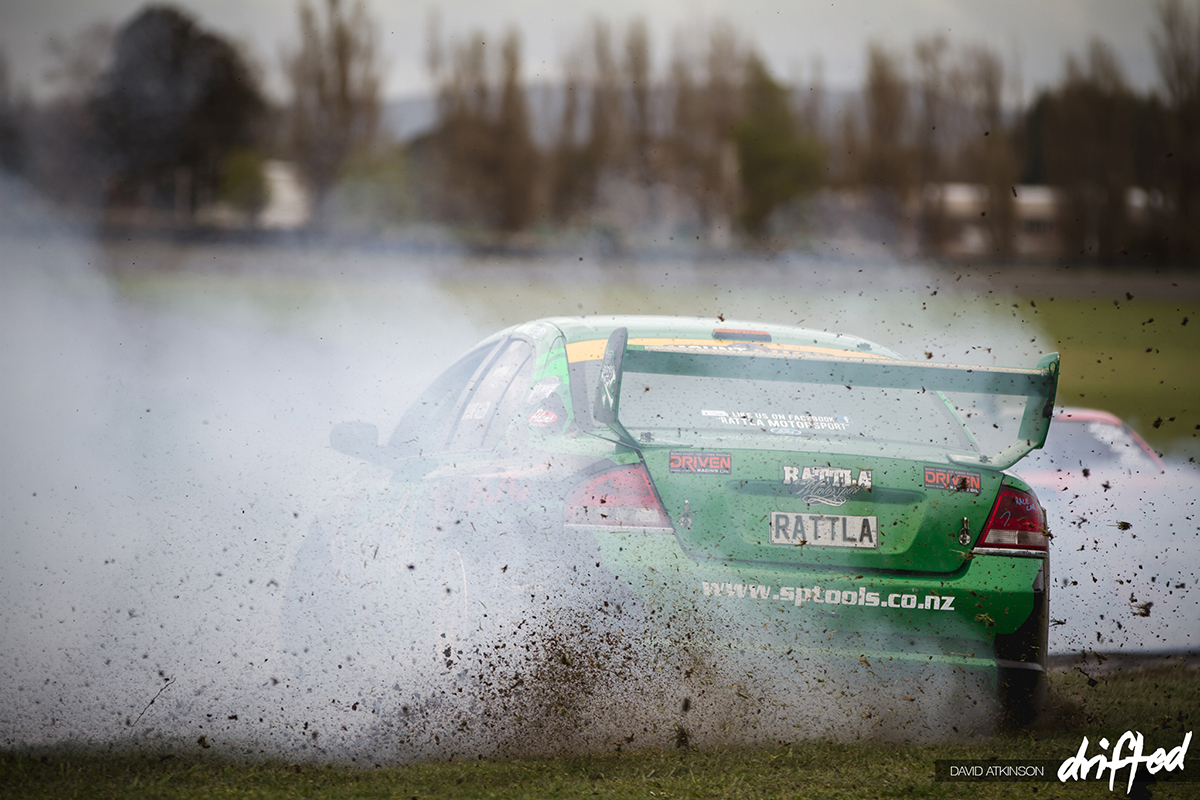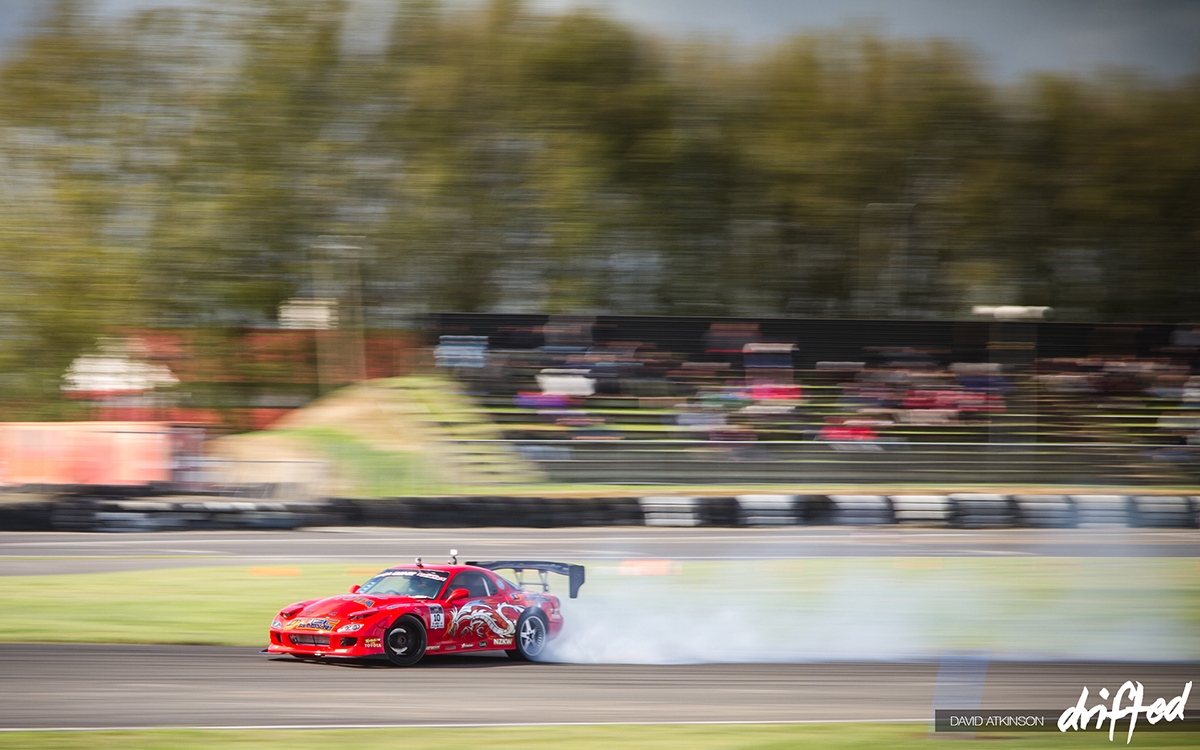 Unquestionably the fastest car in the field, Daynom Templeman's RX7 had little trouble beating Gaz Grove in the top 16 before meeting Bruce Tannock in the top eight. Once again the big horsepower created a gap in proximity the judges simply couldn't look past, paired with a close chase run – Daynom going on to the top four.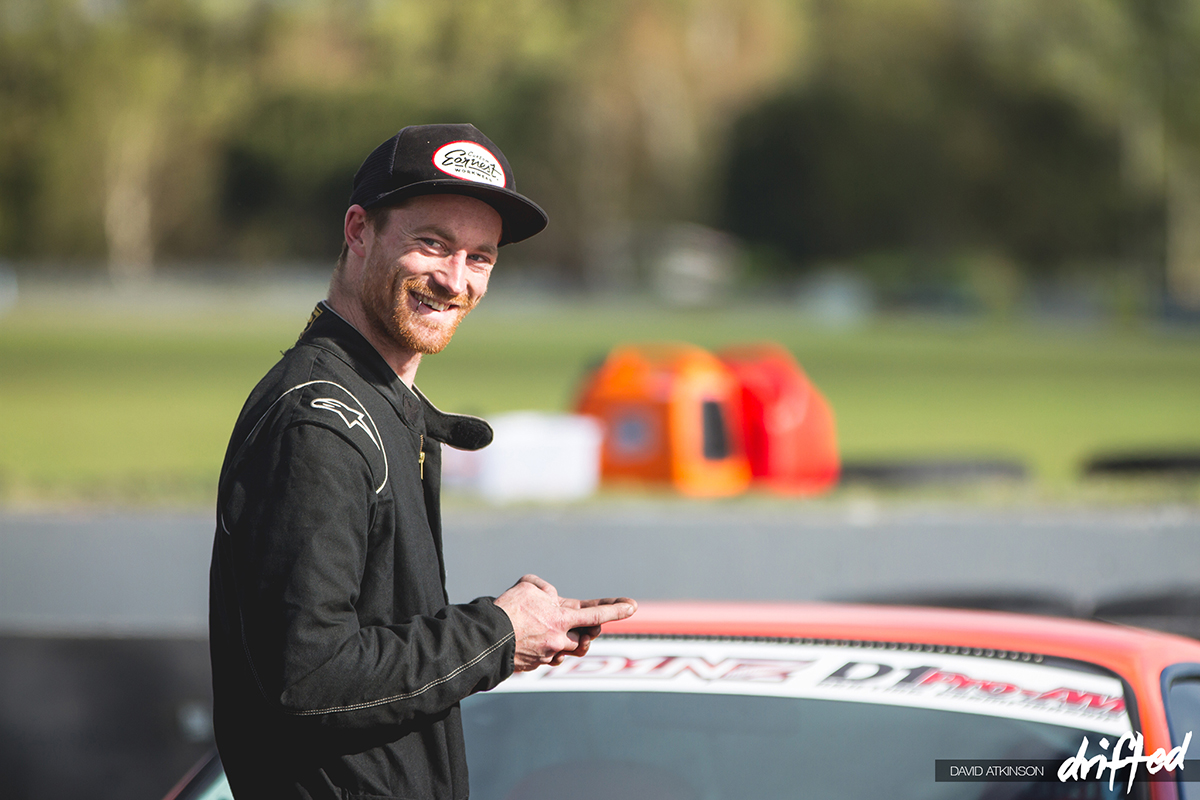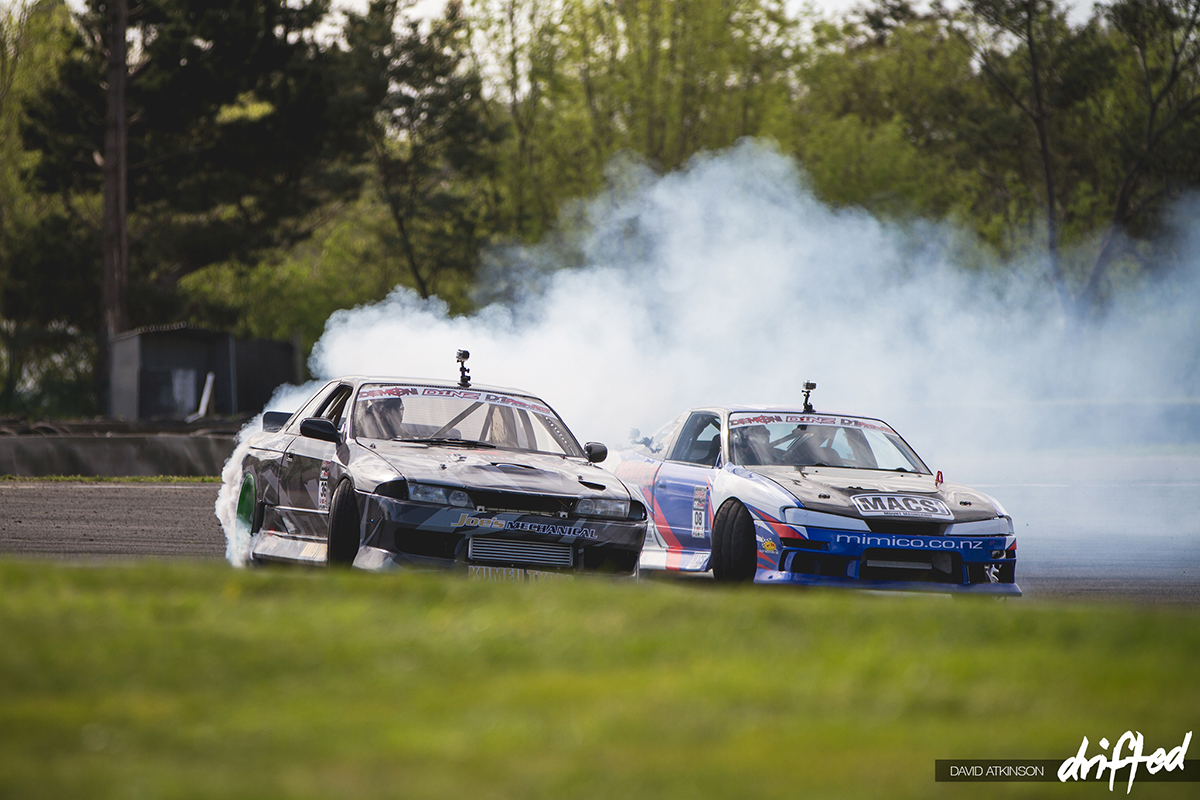 The highlight of the top eight had to be the one more time between Darren Kelly and Dave Steedman. Kelly in the borrowed R32 looked at home with the RB platform and Steedman kept up with a close chase. The battle resulted in Kelly moving on to the finals.
Adam Hedges and Andrew Redward squared off in the first top four battle. You could be forgiven for thinking this was Hedges' own car the way he had been pedaling it. After a small mistake from Redward on the chase and the same error by Adam on the following run, the win was awarded to Hedges. However the C's garage team felt this was an unfair victory and managed to convince the officials to re-run the battle, where Redward ultimately took the win. A great show of sportsmanship from Adam and the C's boys by not taking the easy win.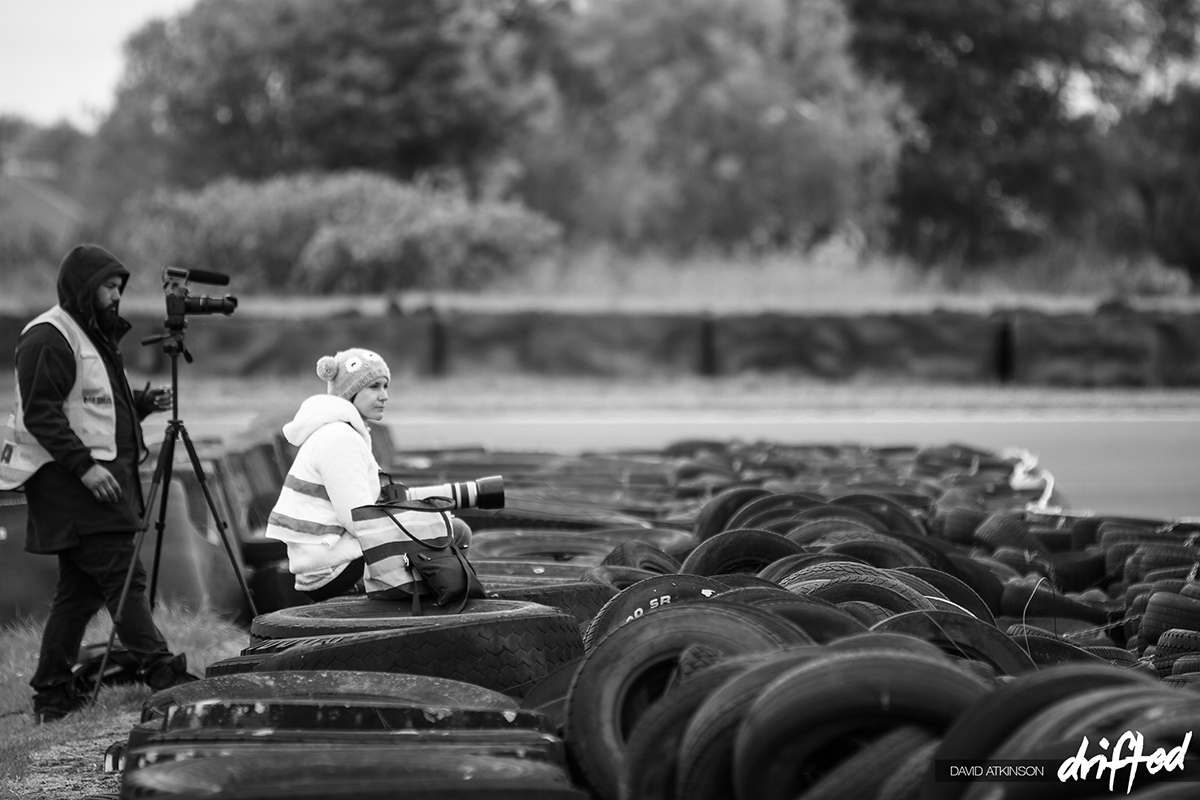 Next up was Daynom Templeman v Darren Kelly to decide the remaining driver in the final battle. A small mistake from Daynom on entry caused him to go off the correct line ending in a spin, handing Darren Kelly the advantage – which he held and moved on to the final.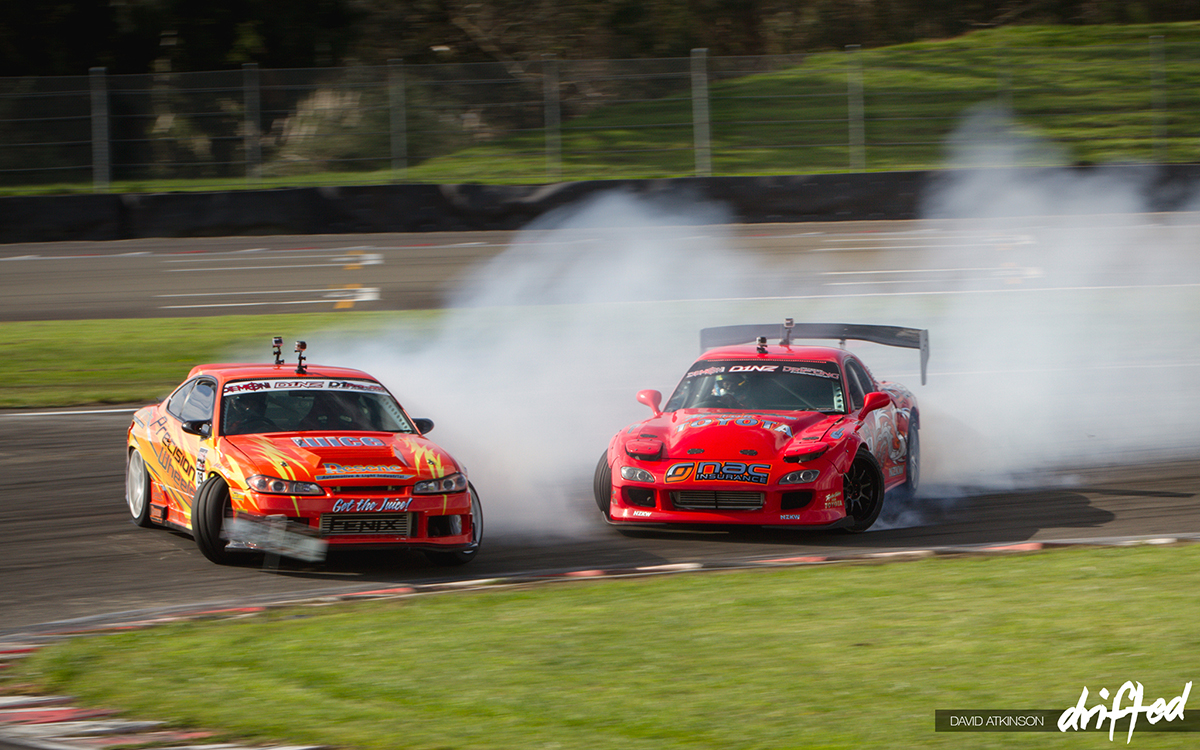 Thankfully we still run a third place battle because what a match-up this was. Adam Hedges giving it everything in a borrowed car, going up against the winner of the last round in a car with much more power and grip. Unfortunately for Daynom he made the same mistake, pushing too wide on the second sector and going off line. Hedges claiming his first D1 Pro podium and his best ever D1 Pro result!
The final battle came down to Darren Kelly and Andrew Redward to see who would take the top step of the podium. After the first run Andrew Redward was looking strong with a very close chase. Darren Kelly putting down a good lead run and not making any mistakes. Switching over we saw Kelly chasing a little further out than Redward, perhaps playing it safe. This strategy paid off as Redward straight-lined and had to re initiate drift, handing the advantage to Kelly.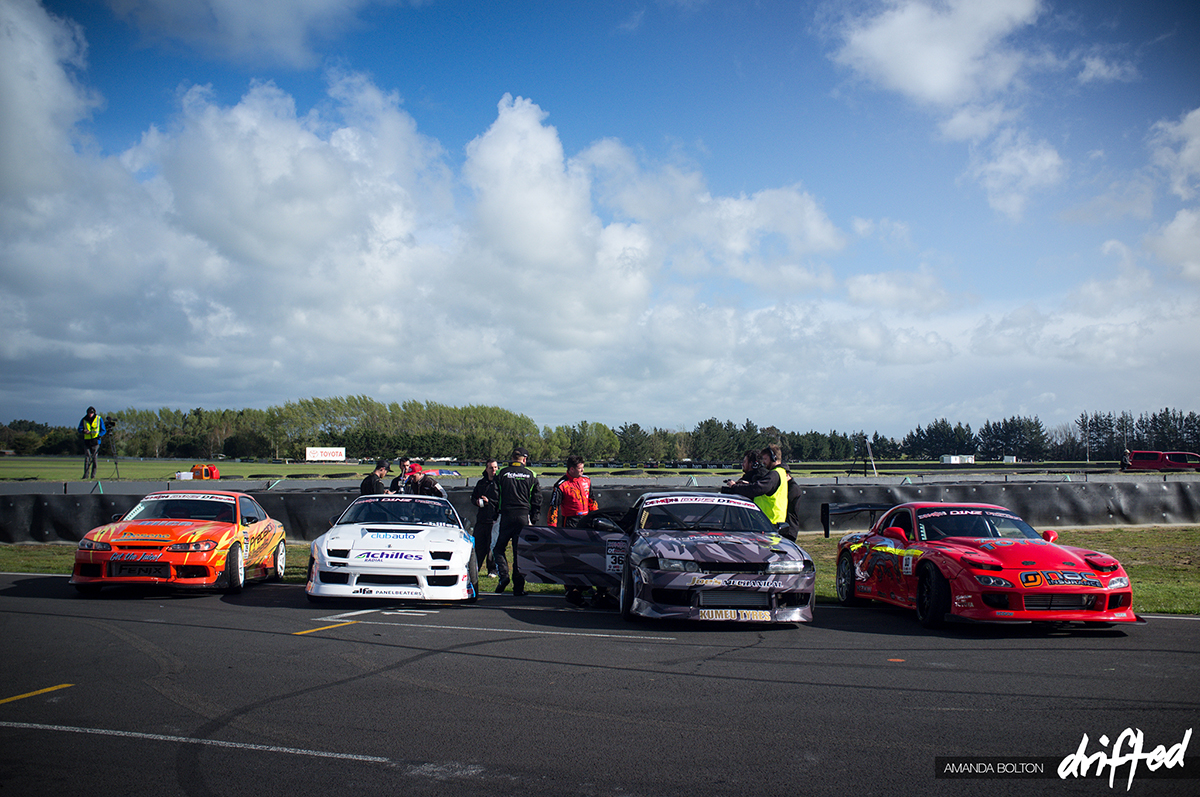 Darren Kelly claimed victory for the first round, creating a strong start to the season despite using a borrowed car. Redward also looks like a good contender for the championship, finishing up the round in second. And of course Adam Hedges in third place, another driver in a borrowed car.
With Manfeild already shaking up everybody's predictions, let's see what happens at round two at Mt Smart, Auckland!
Words & photos: David Atkinson
Additional photos: Amanda Bolton