EVENT: Drift Allstars: The Streets of London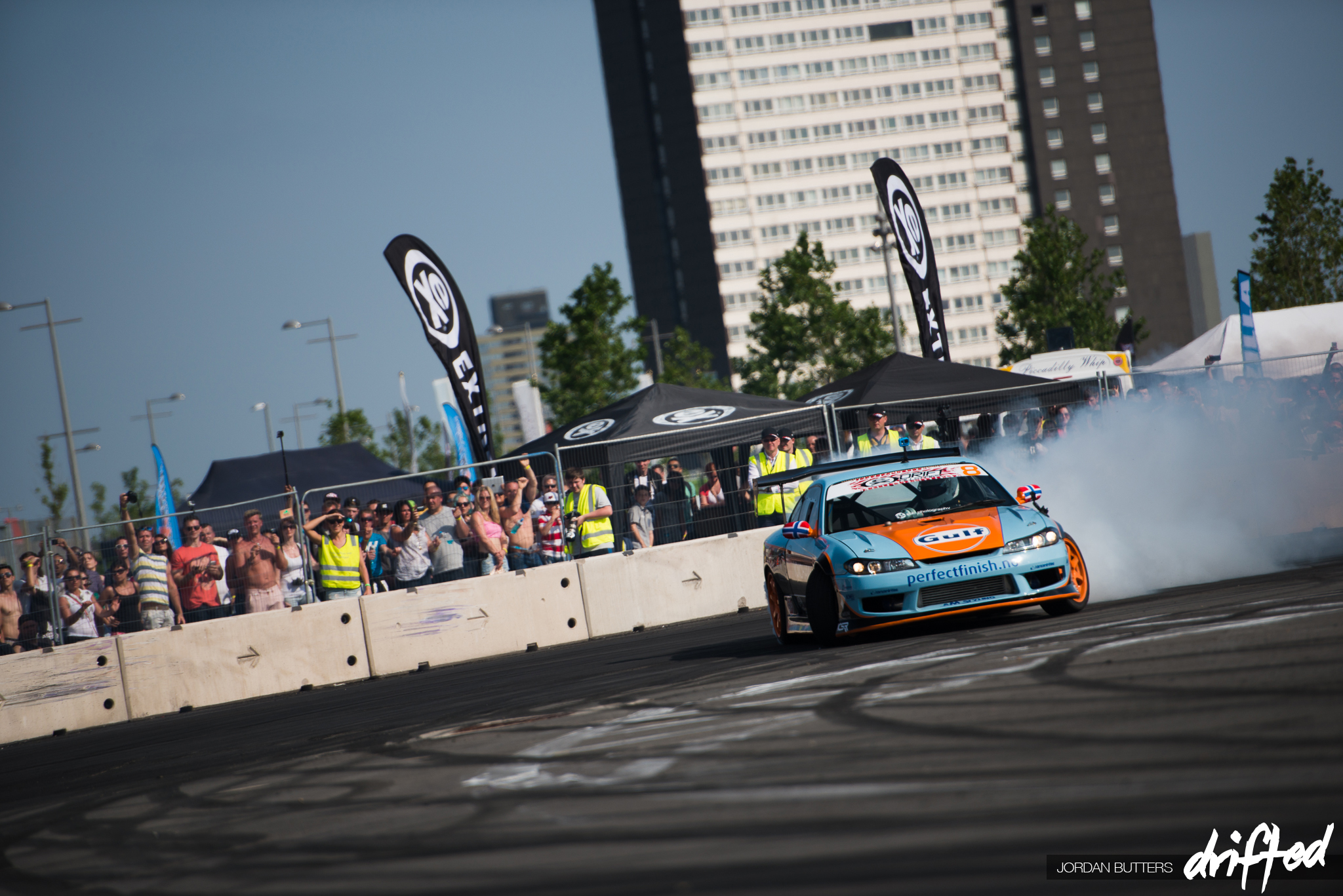 It's been a good while since I managed to get myself to a Drift Allstars event. Calendar clashes and travel implications have kept me away, so when I saw that I was free the weekend of the opening round of the 2014 Drift Allstars season, and that the event would take place in London, I knew it would be a day to remember.
Taking a motorsport event to the heart of the city is a tried and tested formula that Drift Allstars has had success with before. There's an energy to events in London that you simply can't replicate on a racetrack away from civilisation. The beating overhead sun, scarred asphalt, unforgiving concrete walls and looming skyscrapers all around culminated to create an incredible area for some of Europe's best drivers to clash within.
And clash they did, with each other and with the course. The cars would launch up a curved entry ramp towards the first clip, already sideways by the time they came into view. Erratic undulations in the surface of the track flung front wheels bouncing up into the air, sending machines understeering fast into the approaching walls. Should the driver hold on to make it past the first clipping point, three more tricky rear clipping zones followed. Of the Top 16 battles, only a handful of cars made it through both runs. Before we got to the Semi Finals we had seen two fires, one suspension collapse, one wheel fly off and several of crashes into the wall. The city takes no prisoners.
Budmat Auto Drift Team's Piotr Wiecek secured his place in the Final by beating Dan Chapman after Chapman collided with the wall on the first bend. The other Semi Final would play host to one of the unluckiest outcomes I've seen in drifting - Ingus Jekabsons also planting his E34 into the wall at bend one. As his opponent Janis Eglite rounded off the lap, the motor blew on his twin turbo LS1-powered E46, spraying oil all over the track. Neither driver had finished the run, but the judges deemed that because Jekabsons's crash happened first, Eglite would go through, but could not compete. With only one finalist with a working car, the winner had been decided prematurely.
If what I saw that day is an indicator of the standard of driving in Europe then the rest of the world should be very worried. High speed, ridiculous angle and some real commitment combined with an electric atmosphere and unbelievable venue made the British Drift GP one of the best drift events Europe has ever seen. Words can't do the day justice, so rather than run through a blow-by-blow account of what went down, I'll let the pictures do the talking. Enjoy.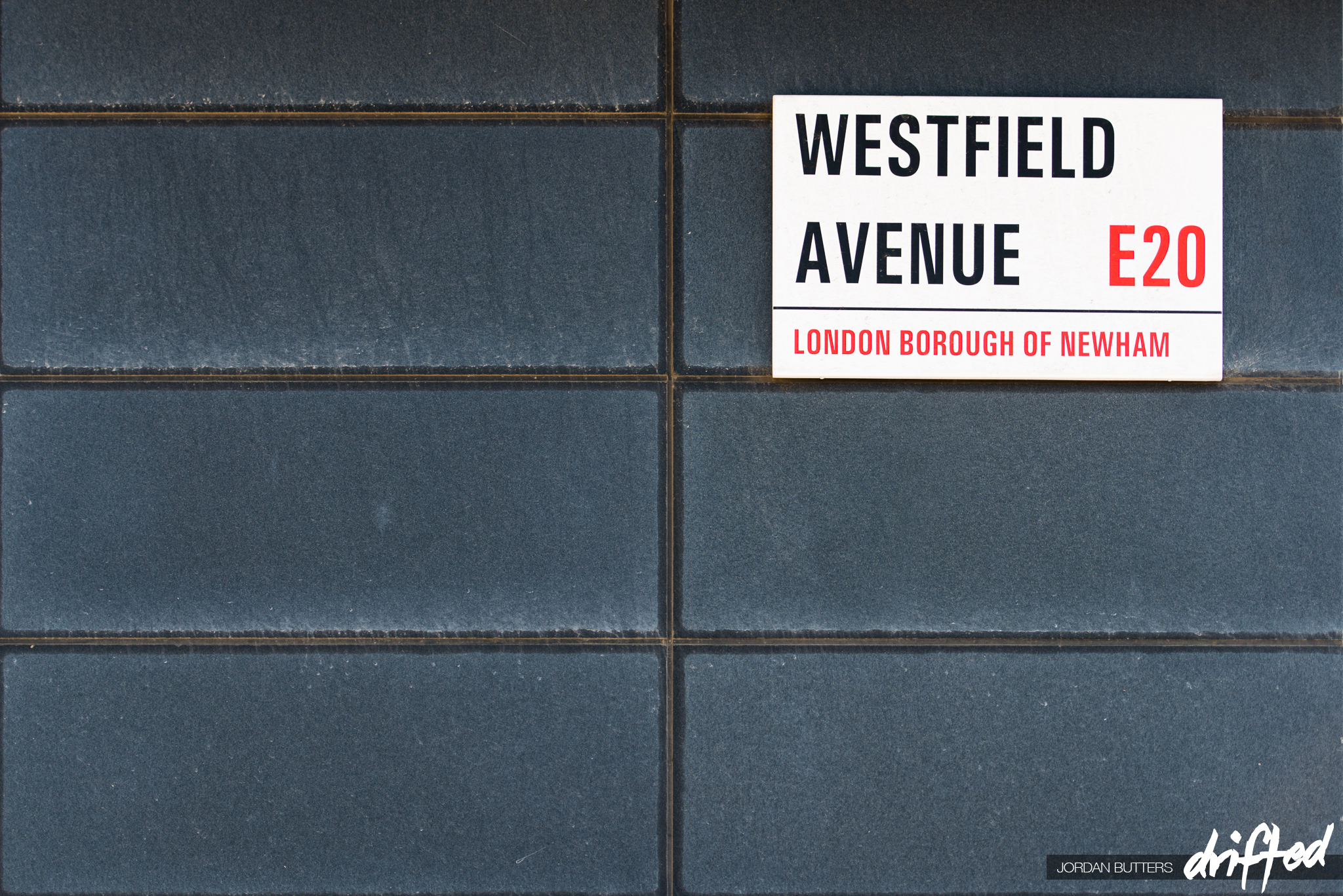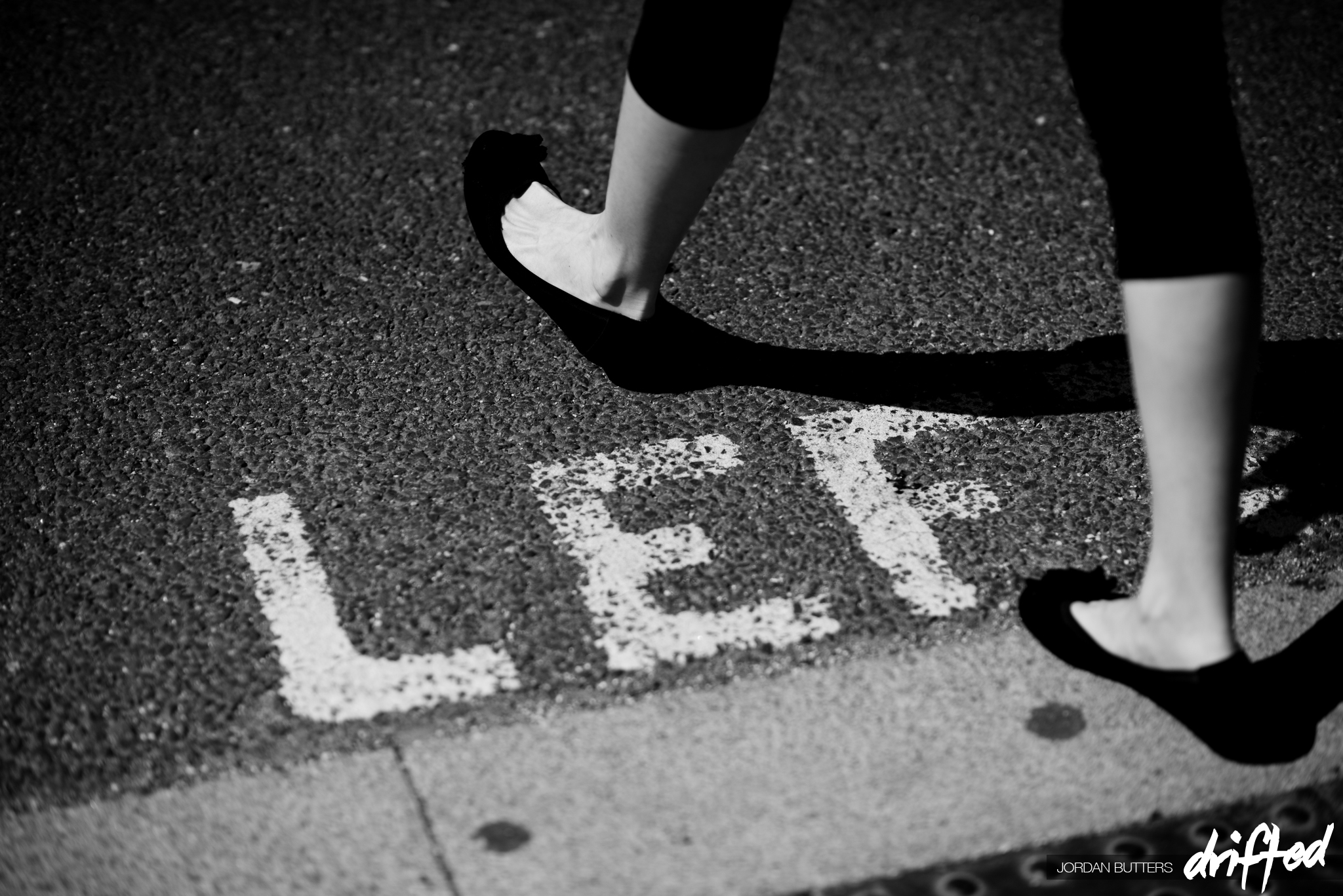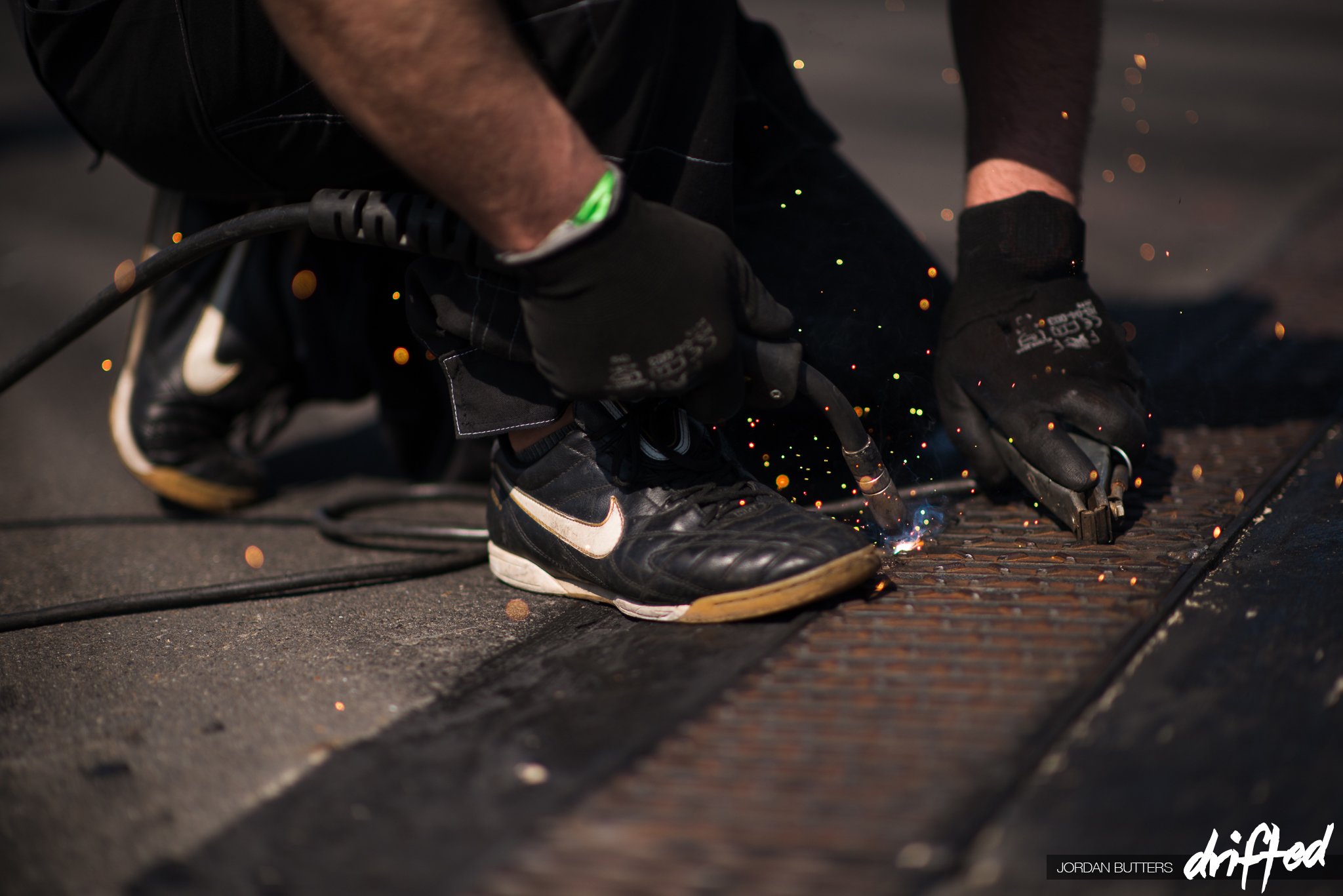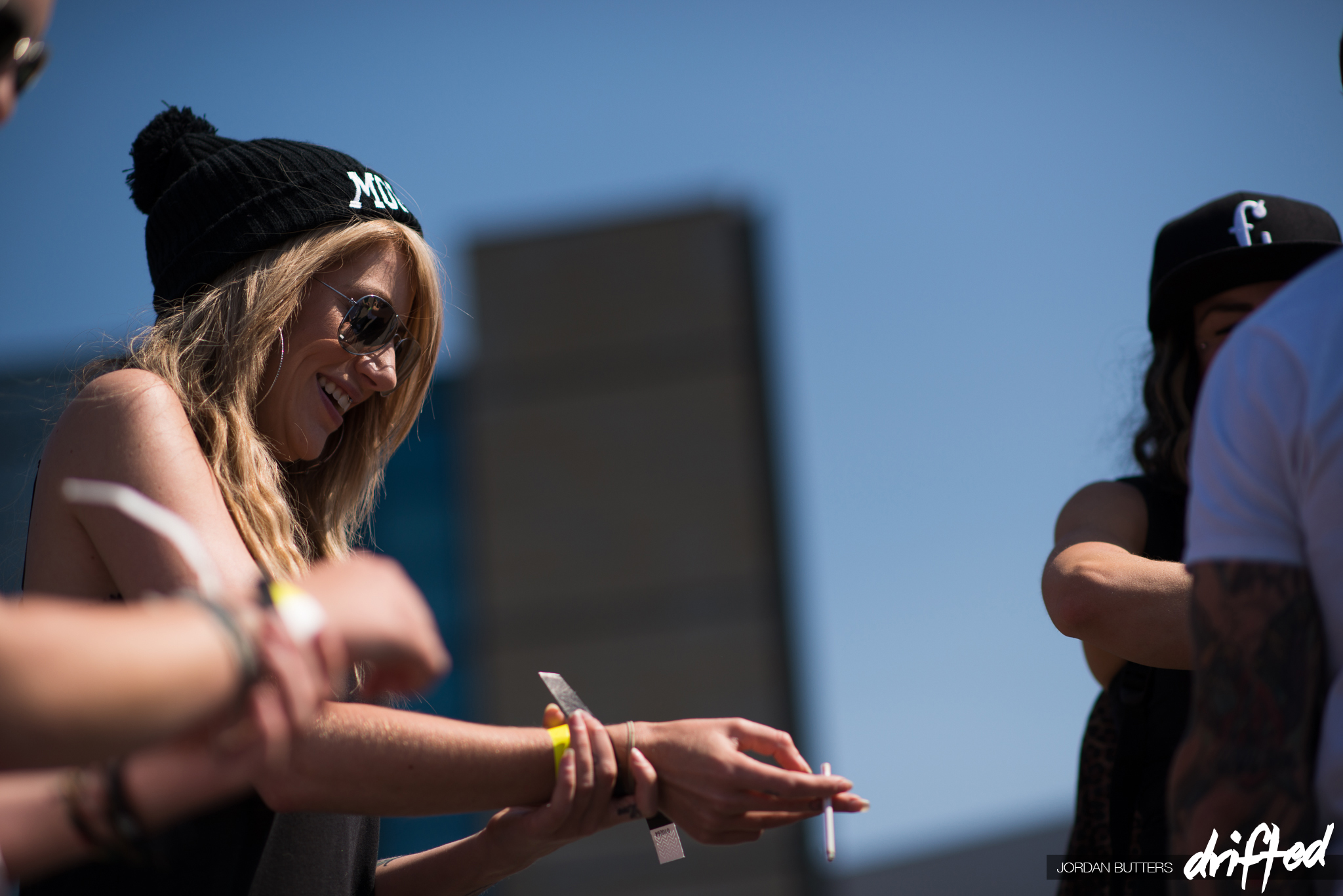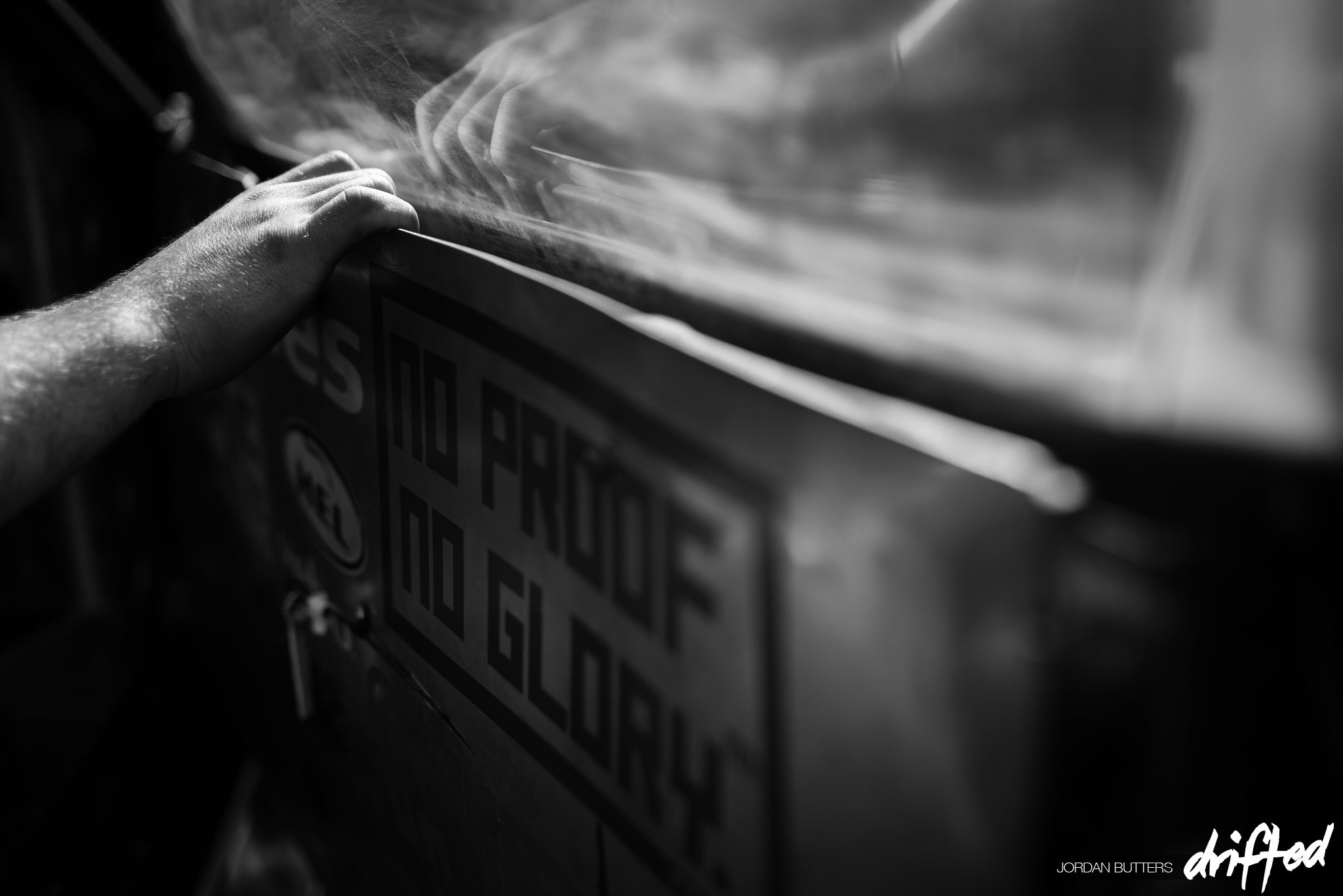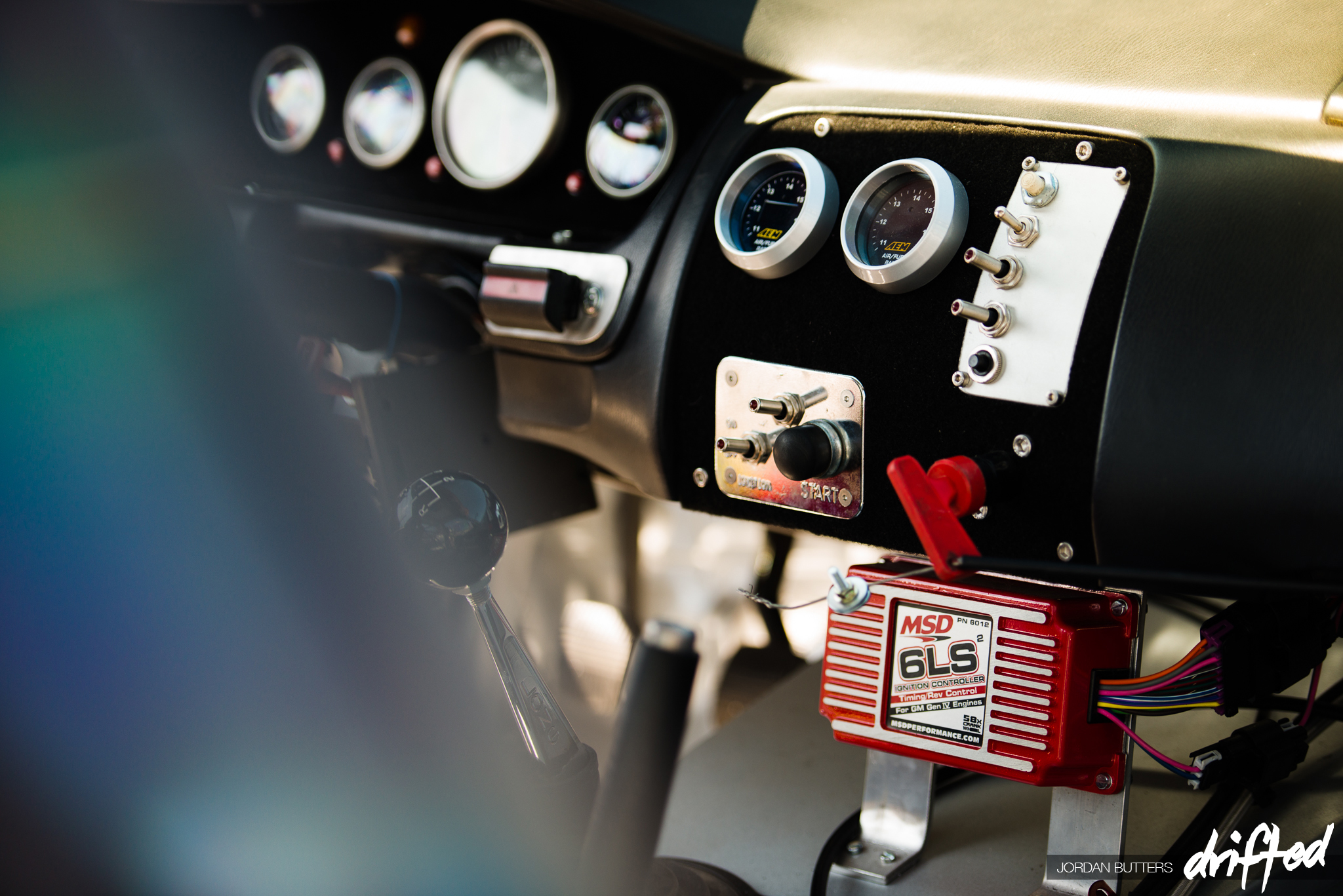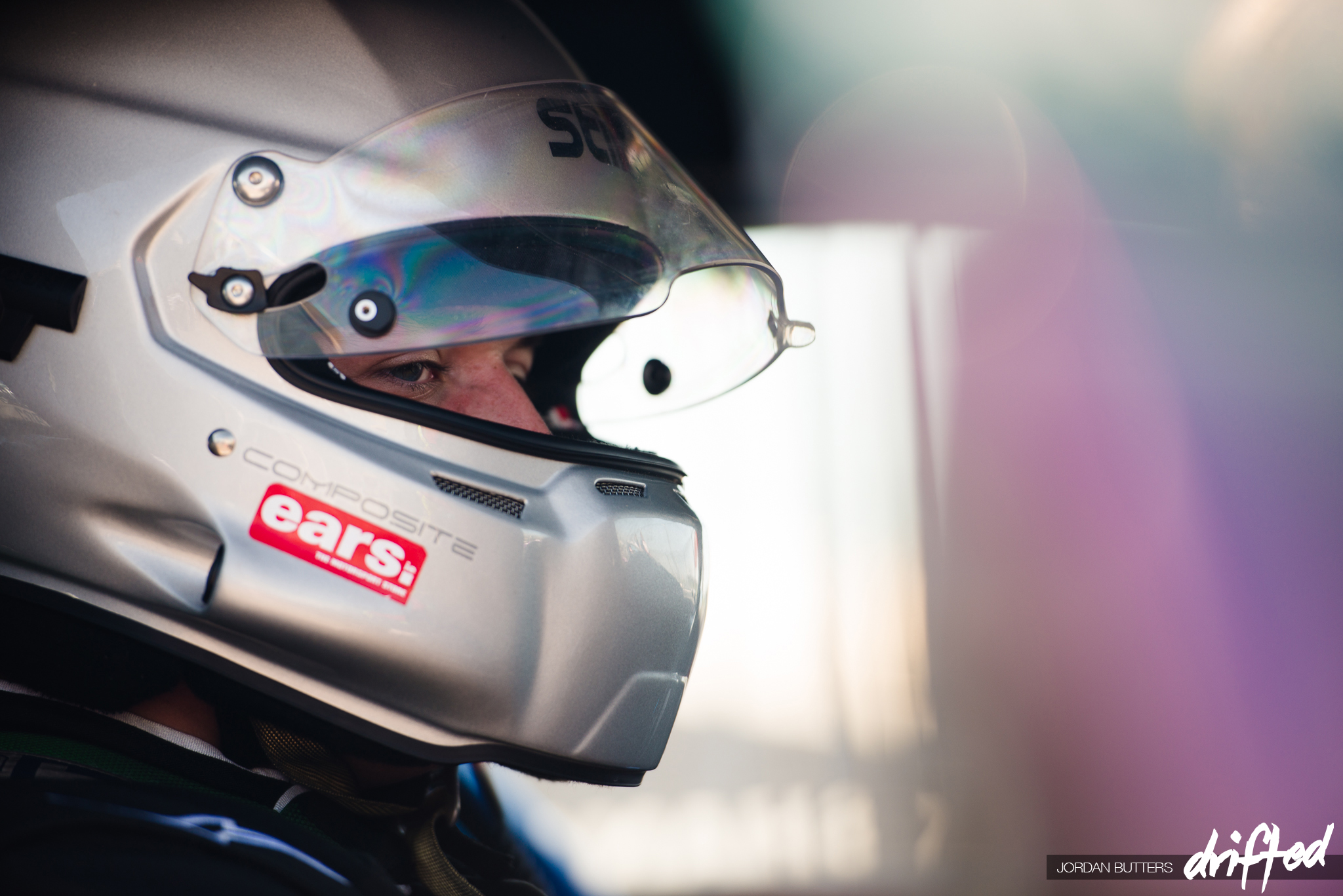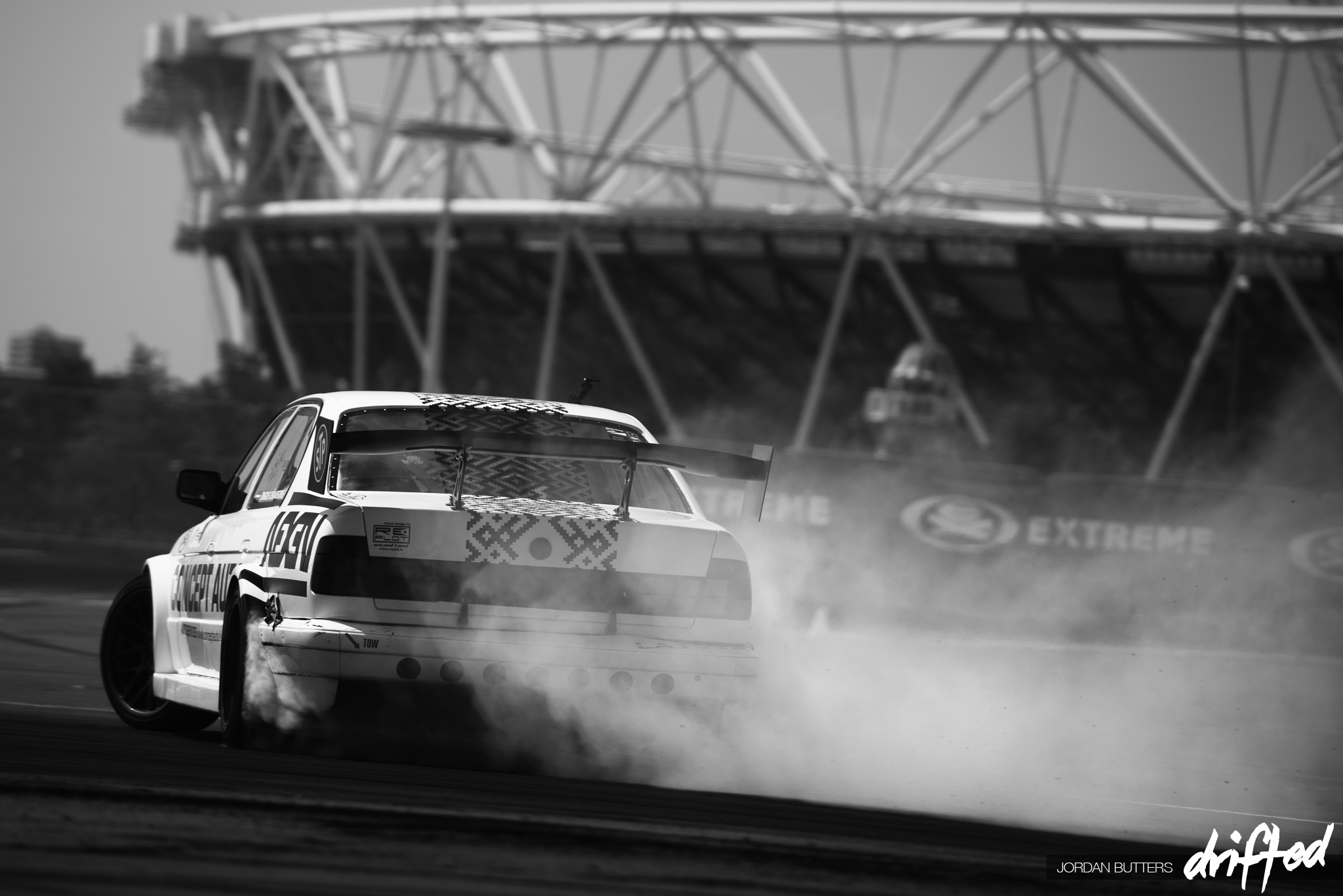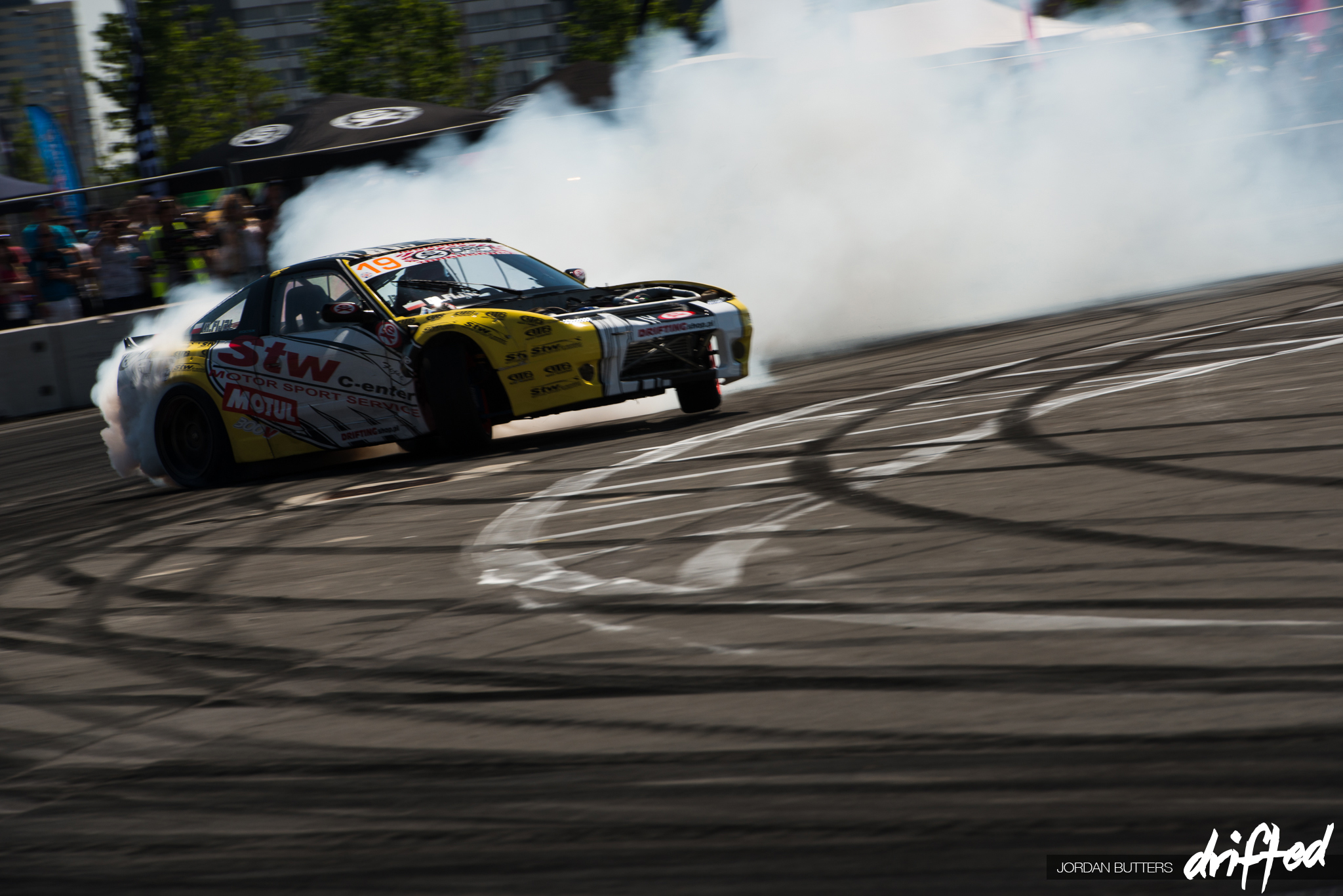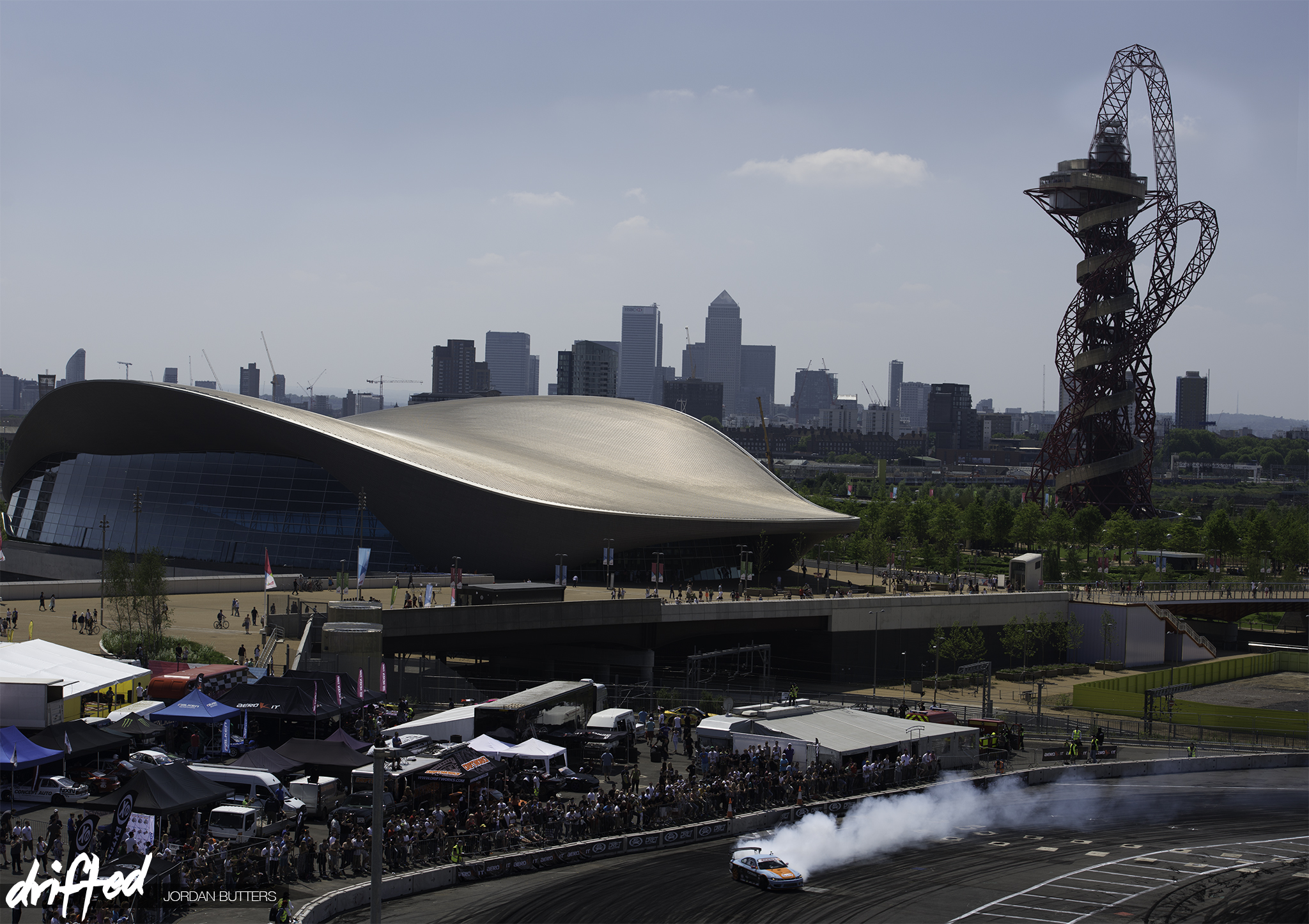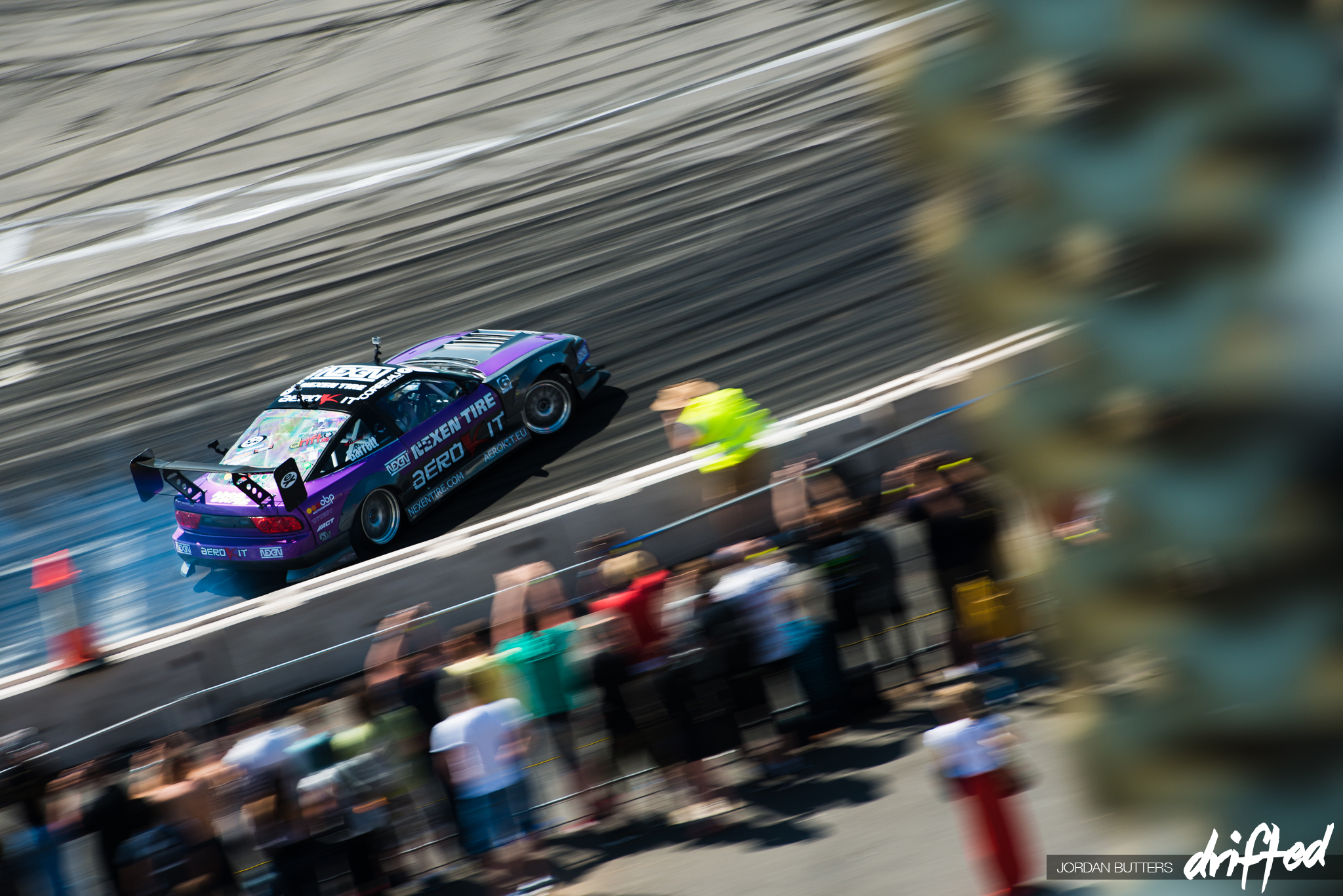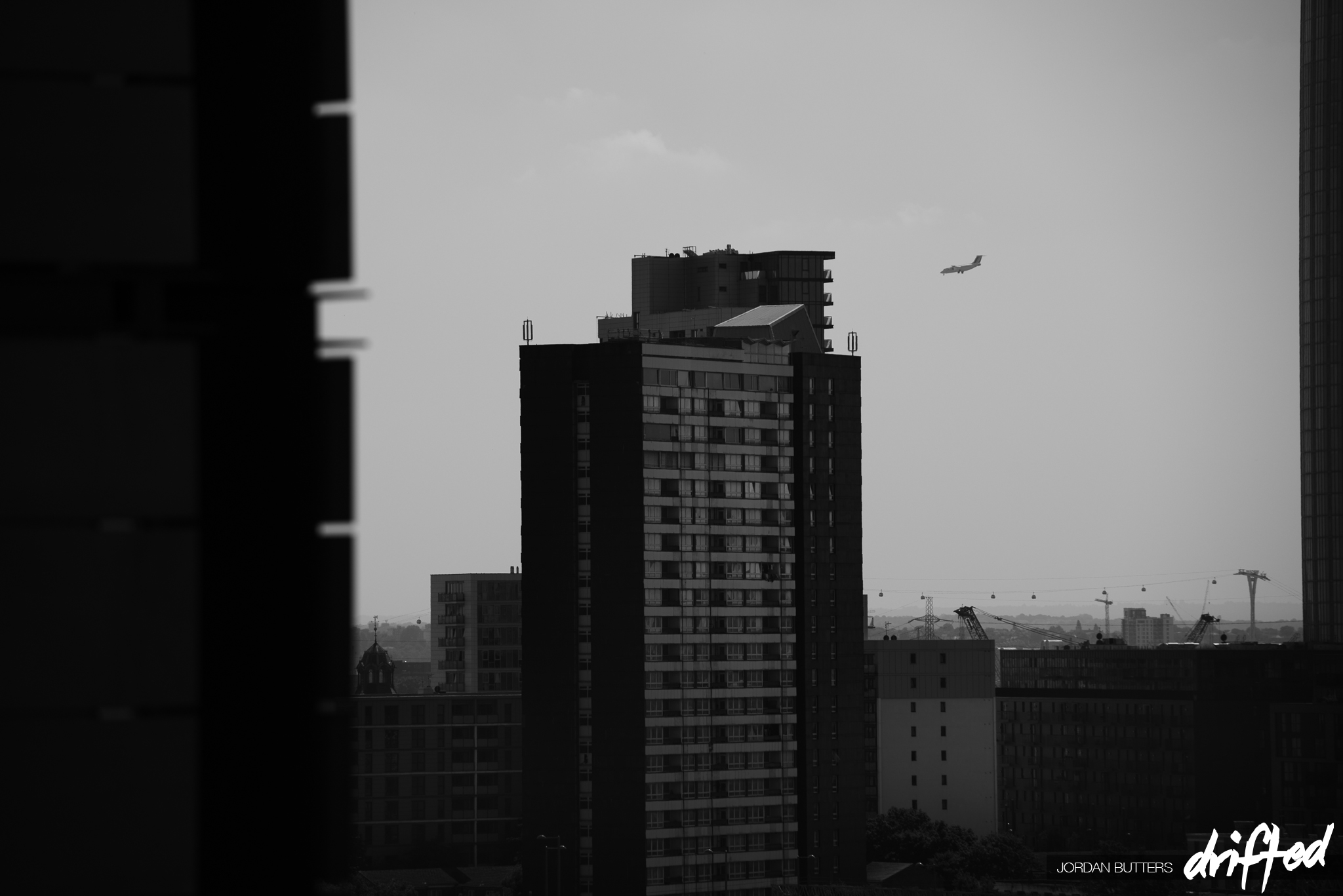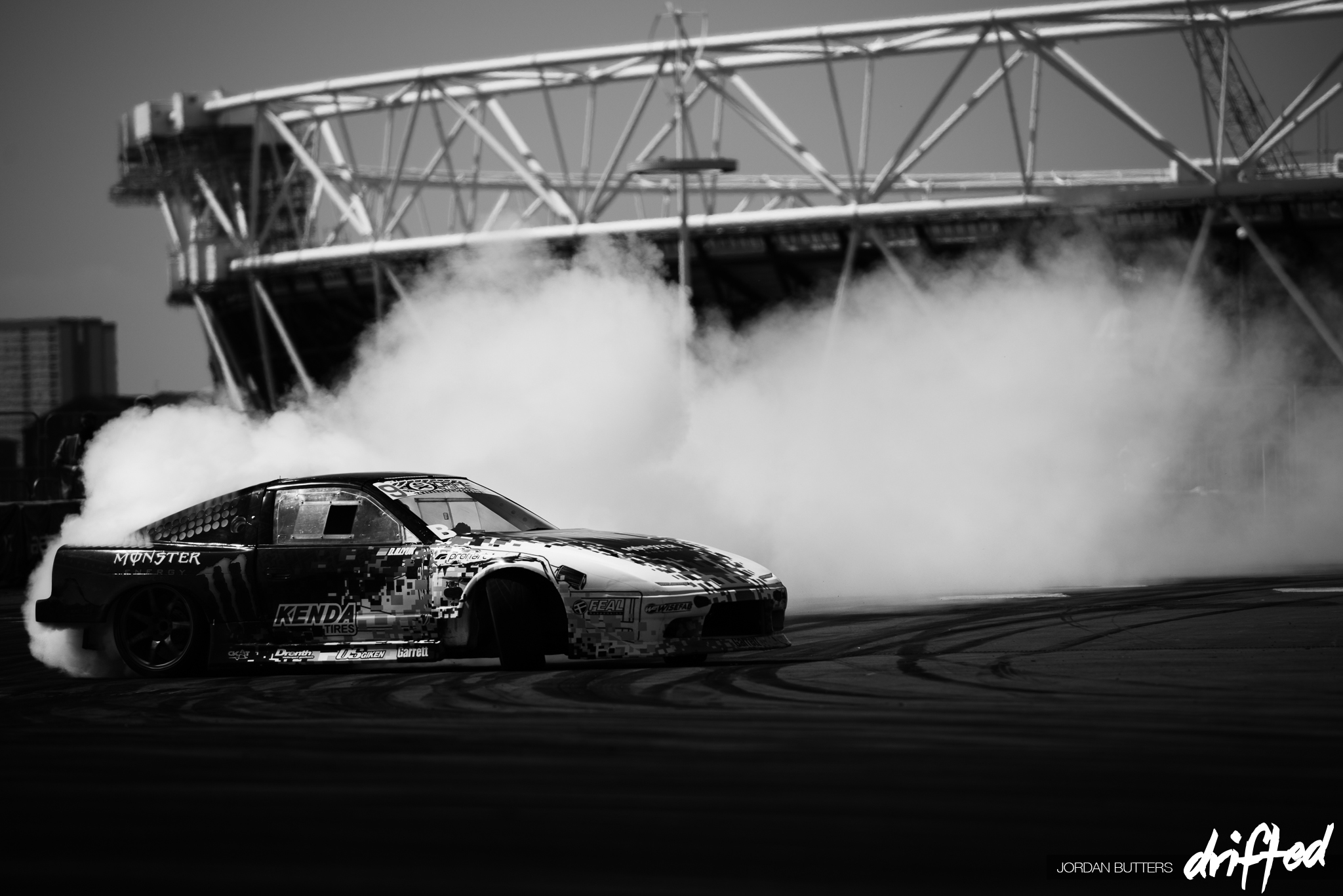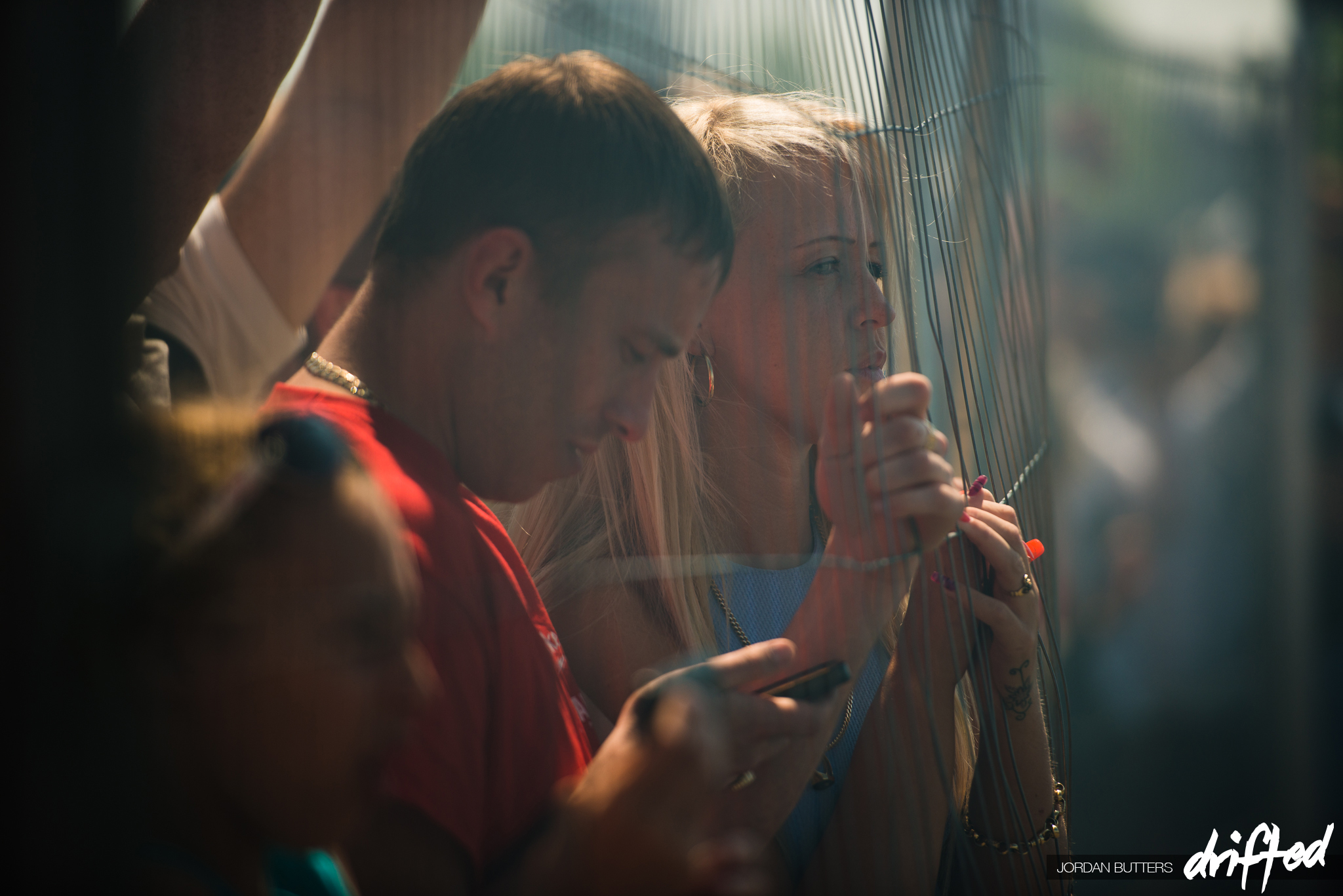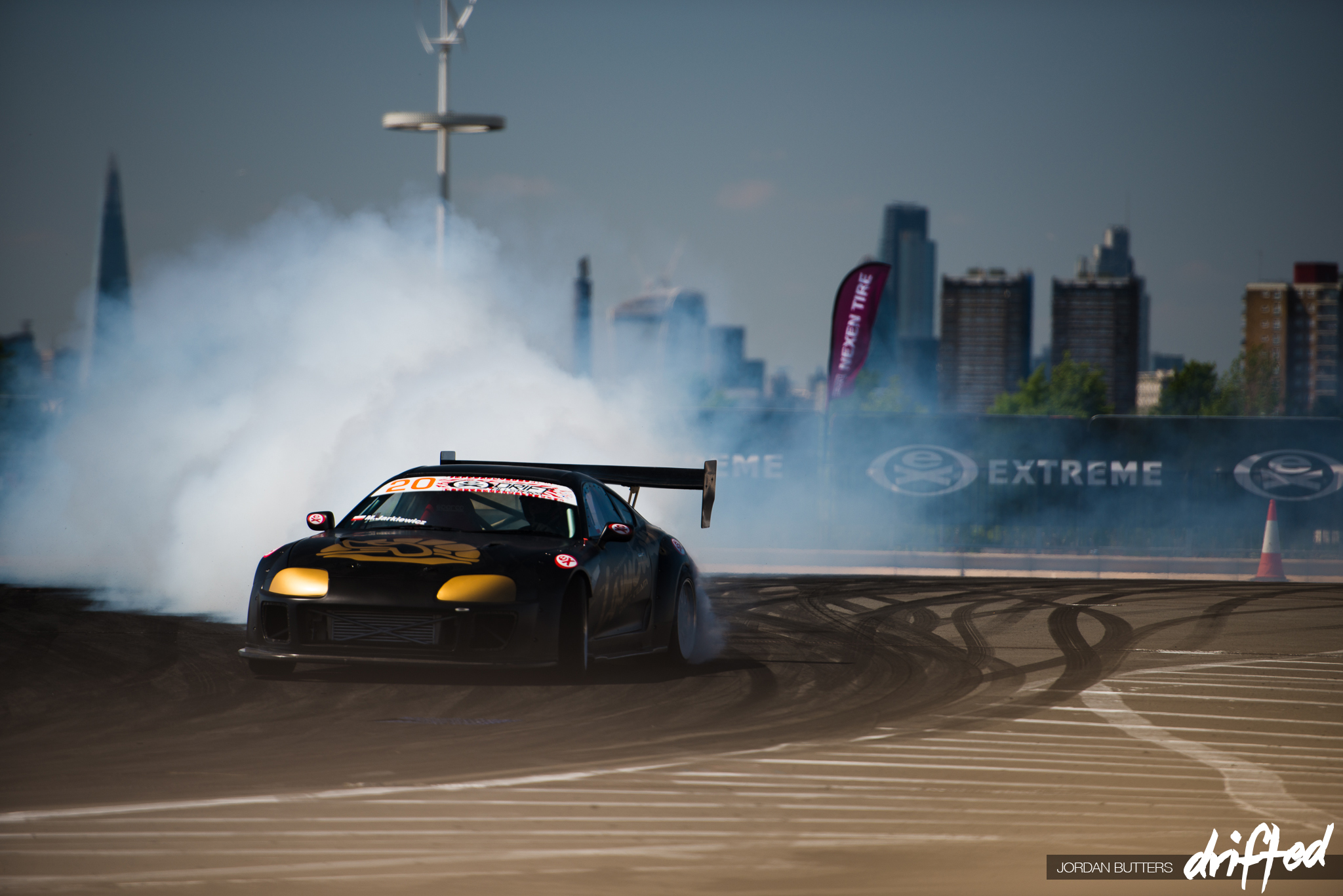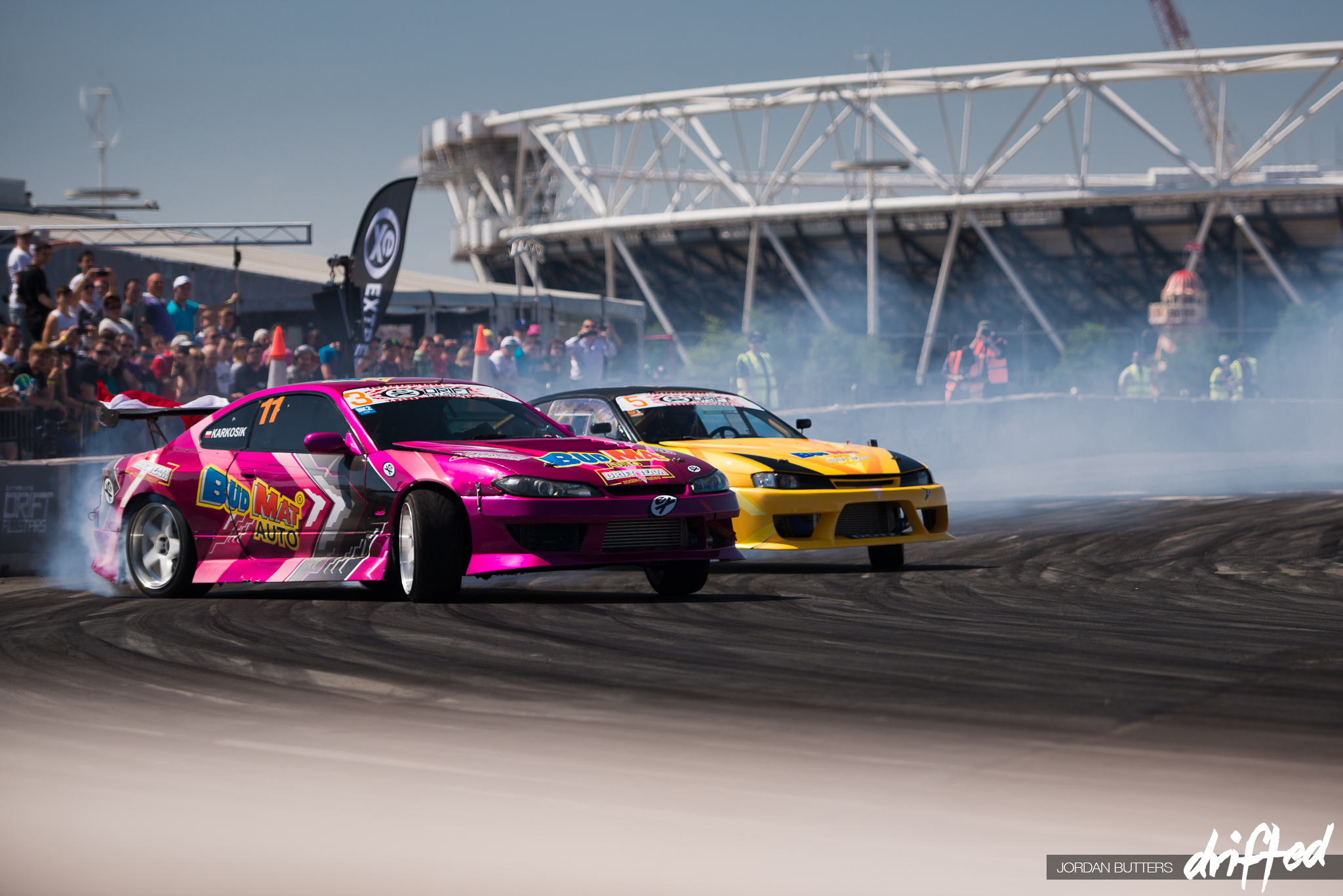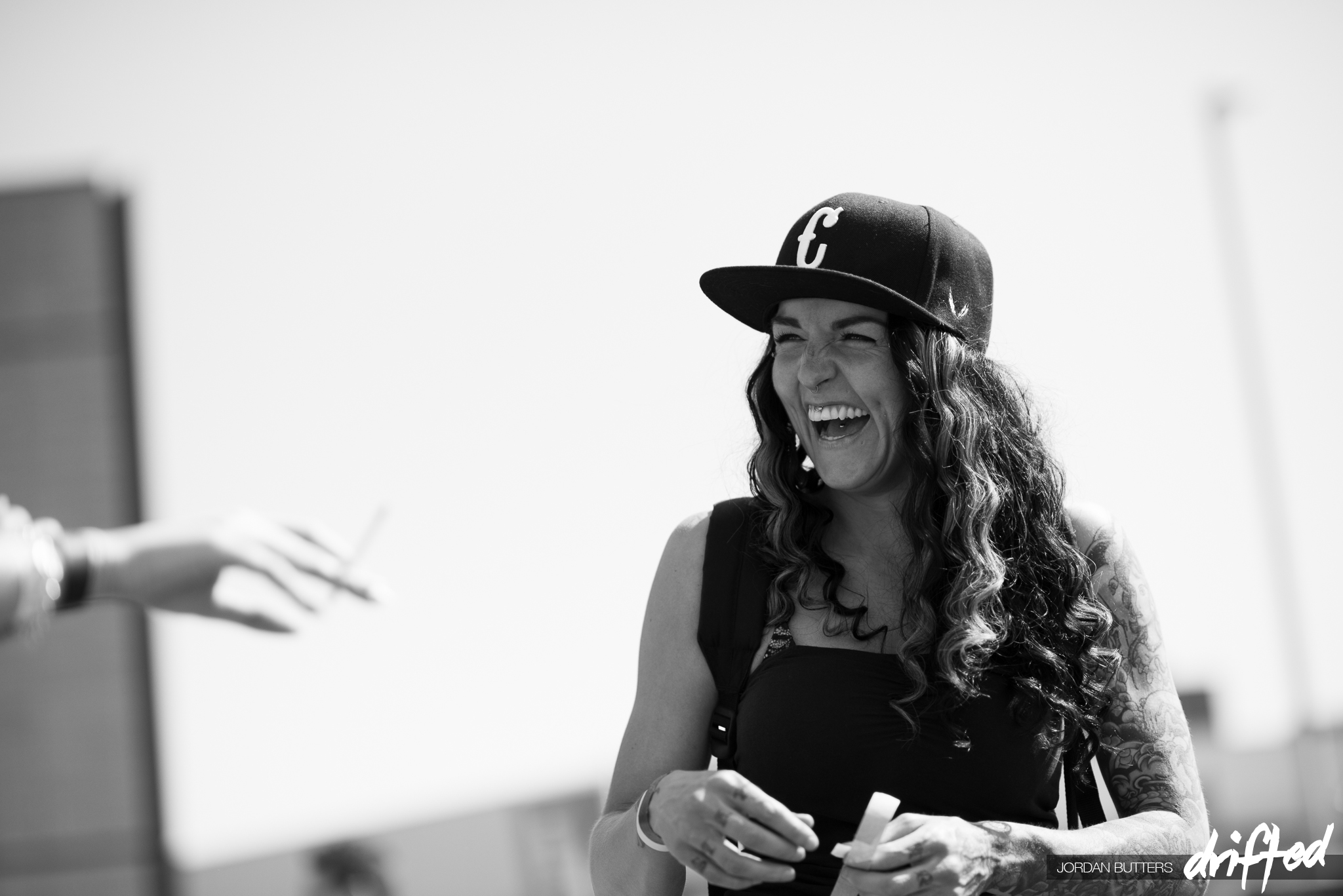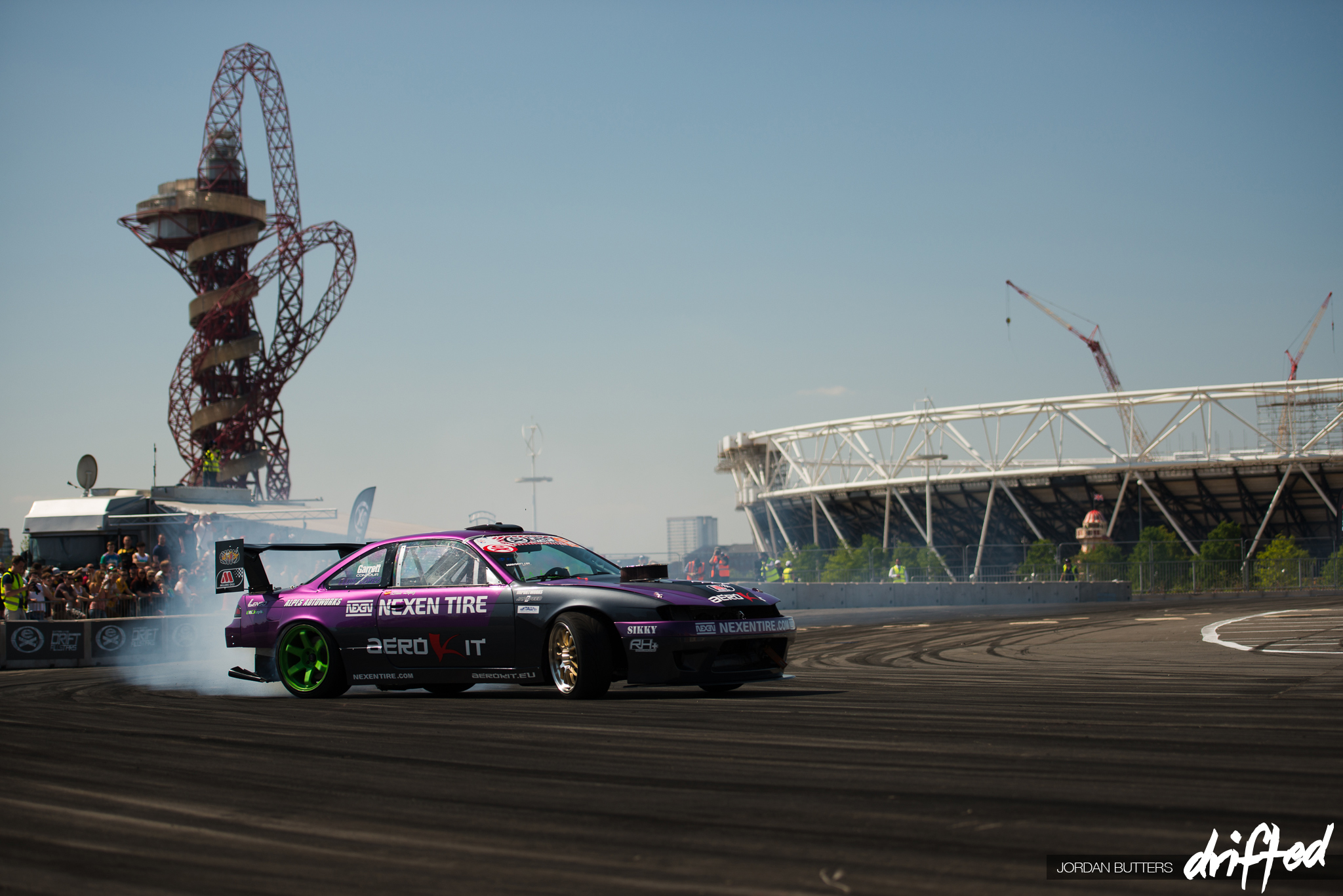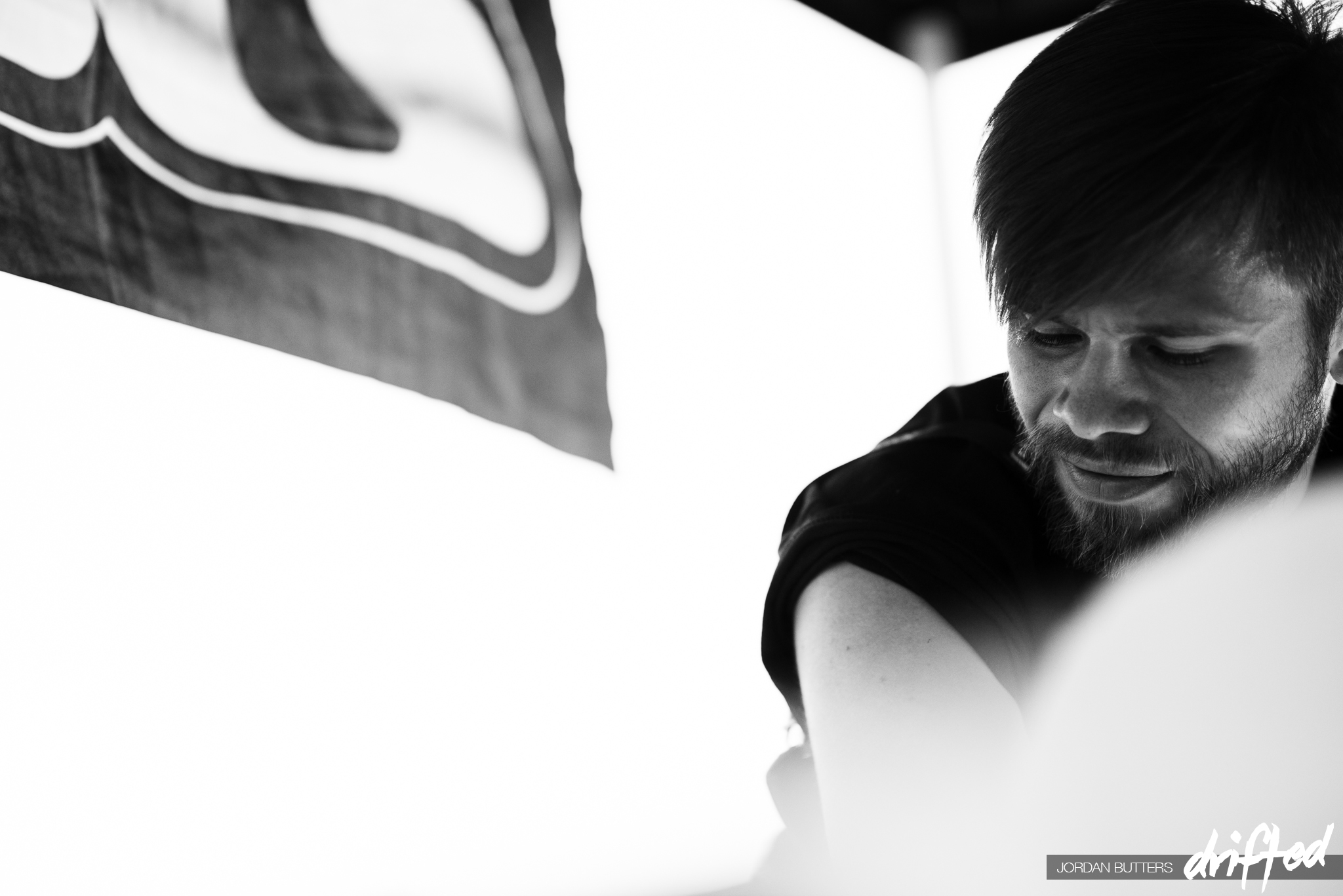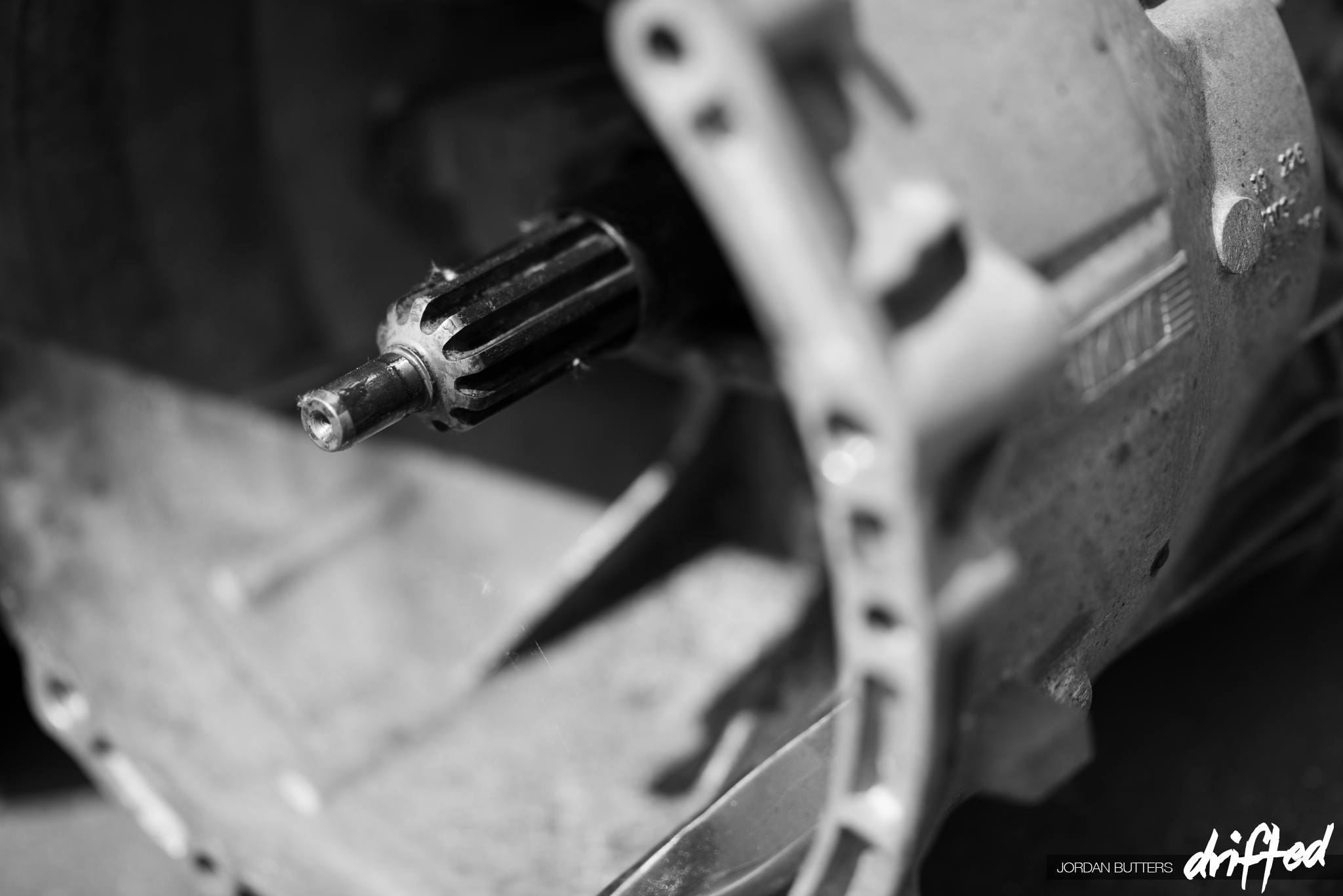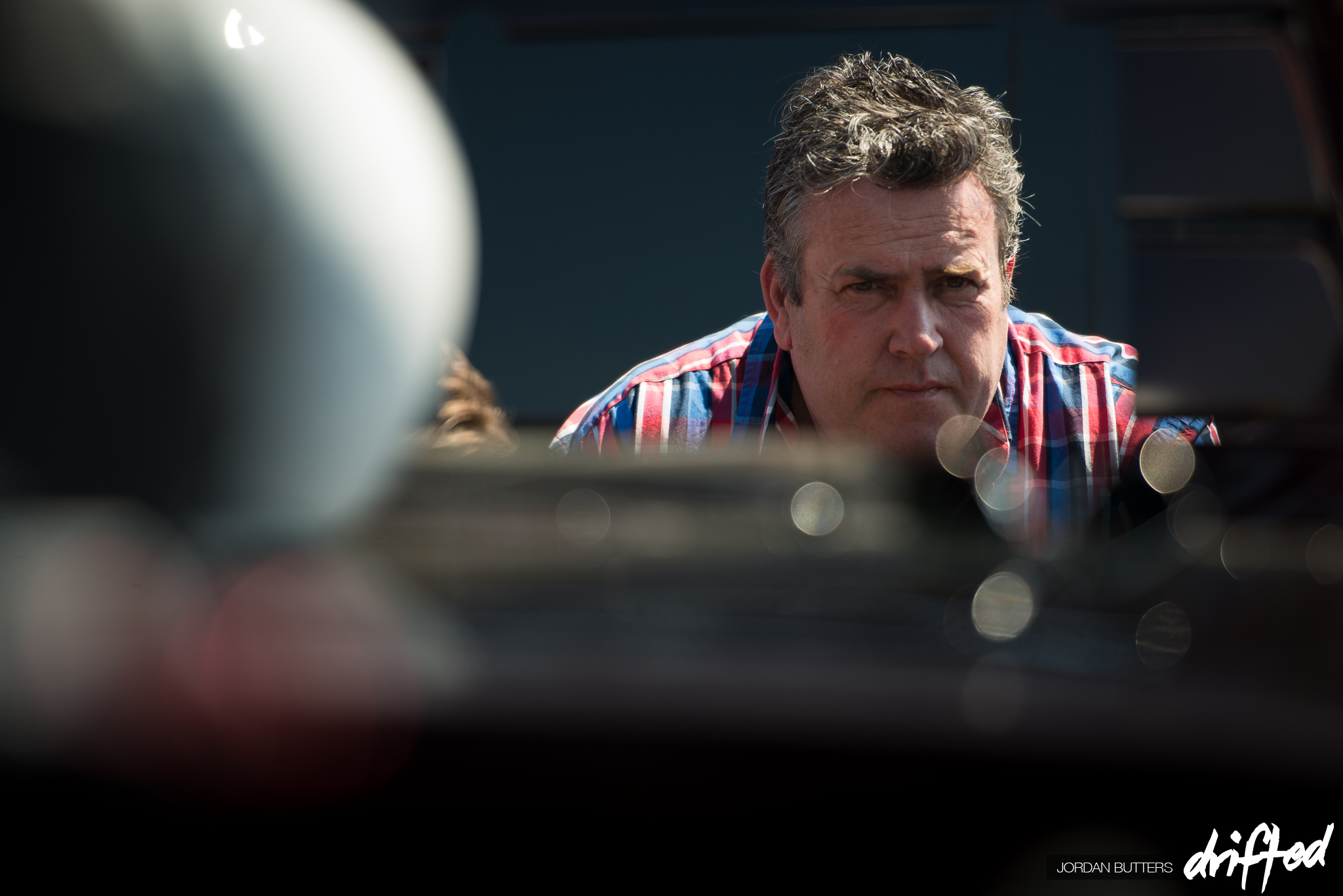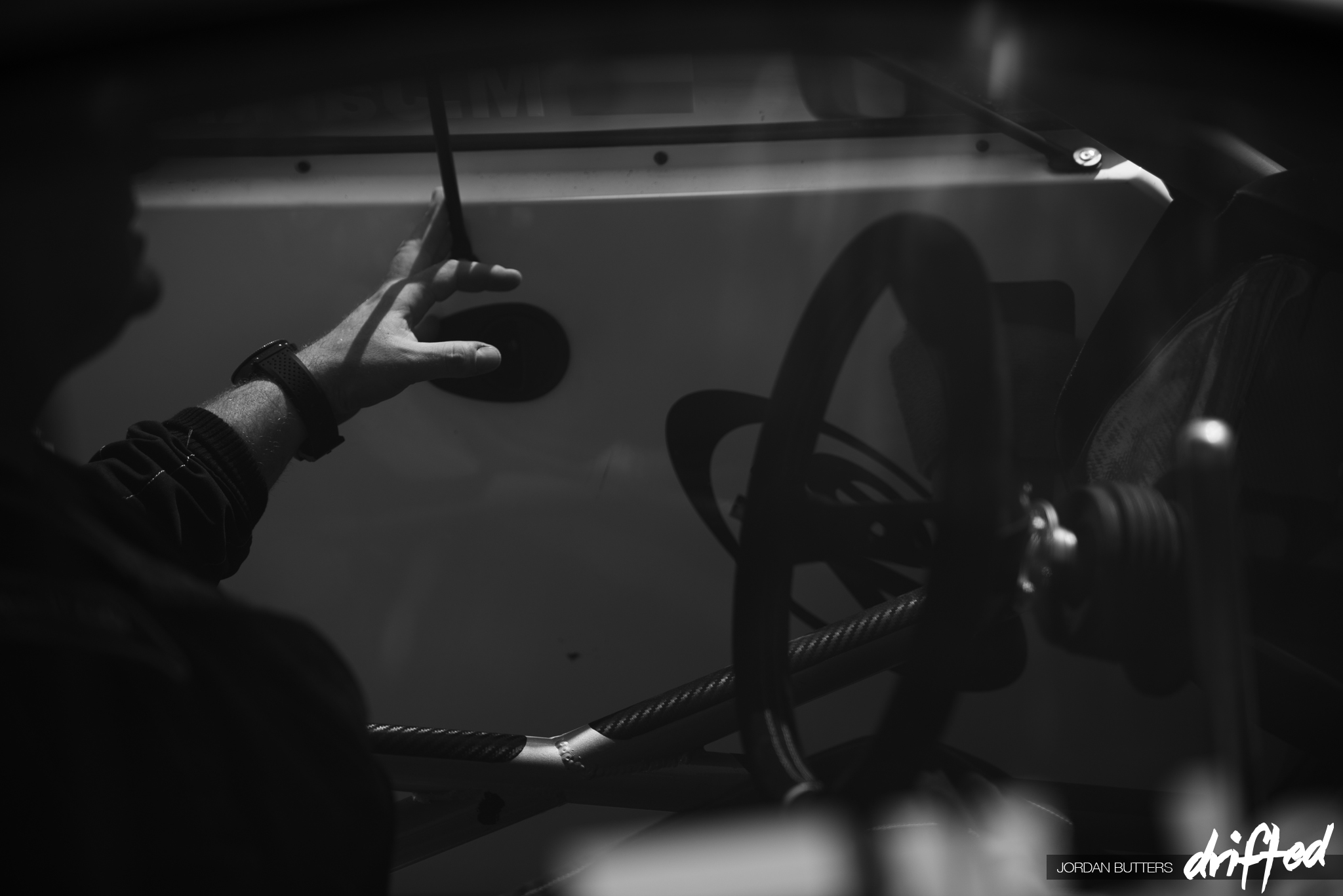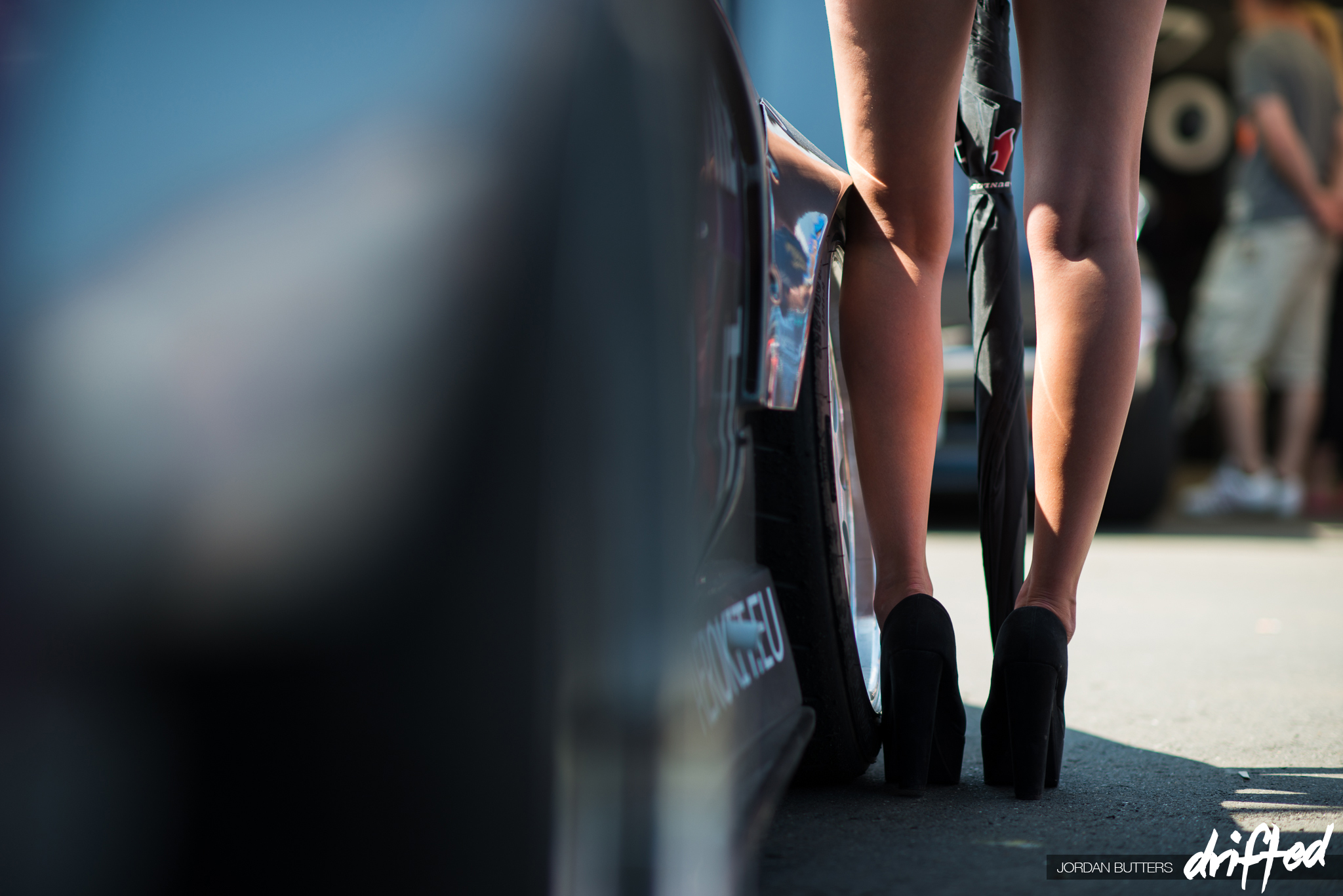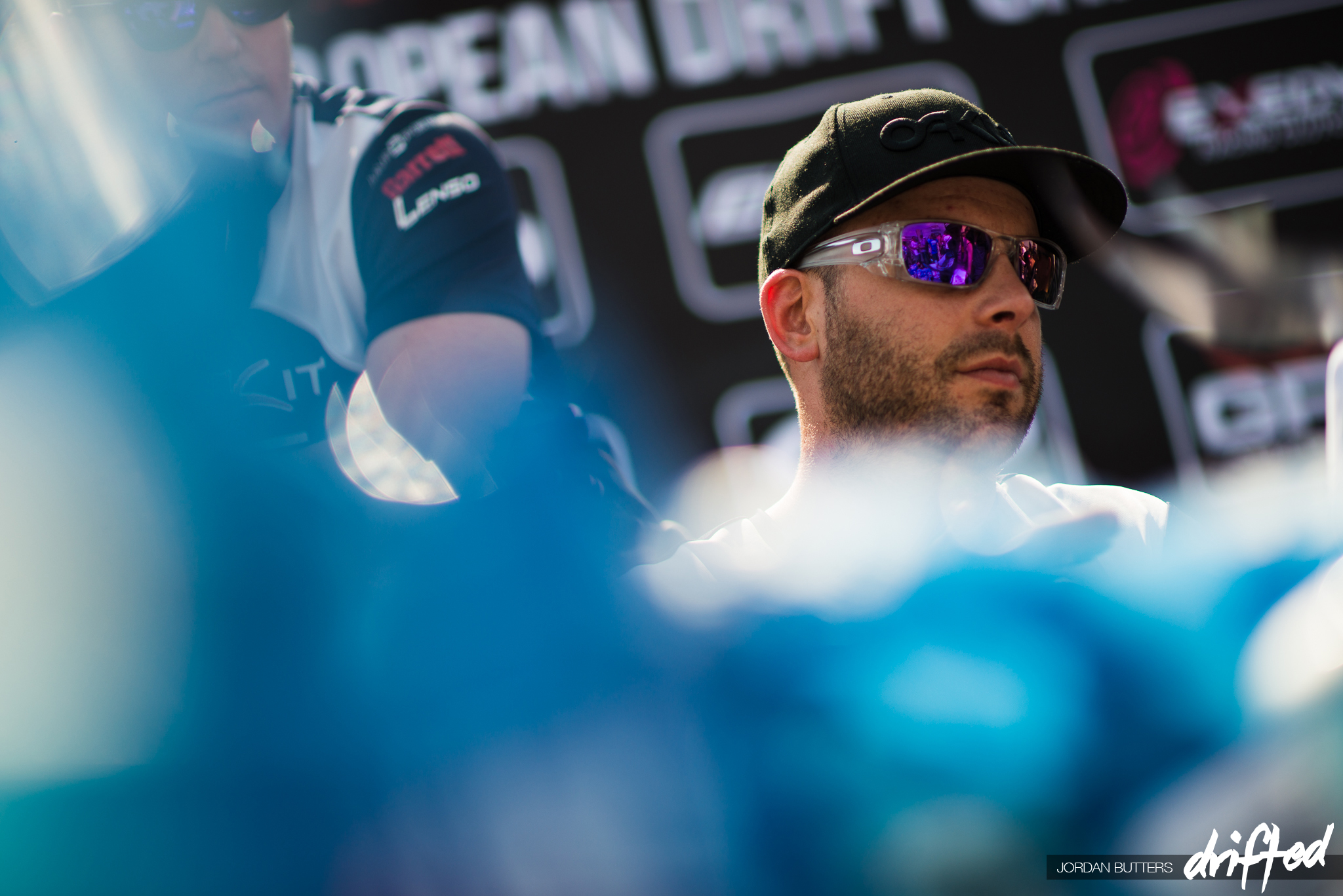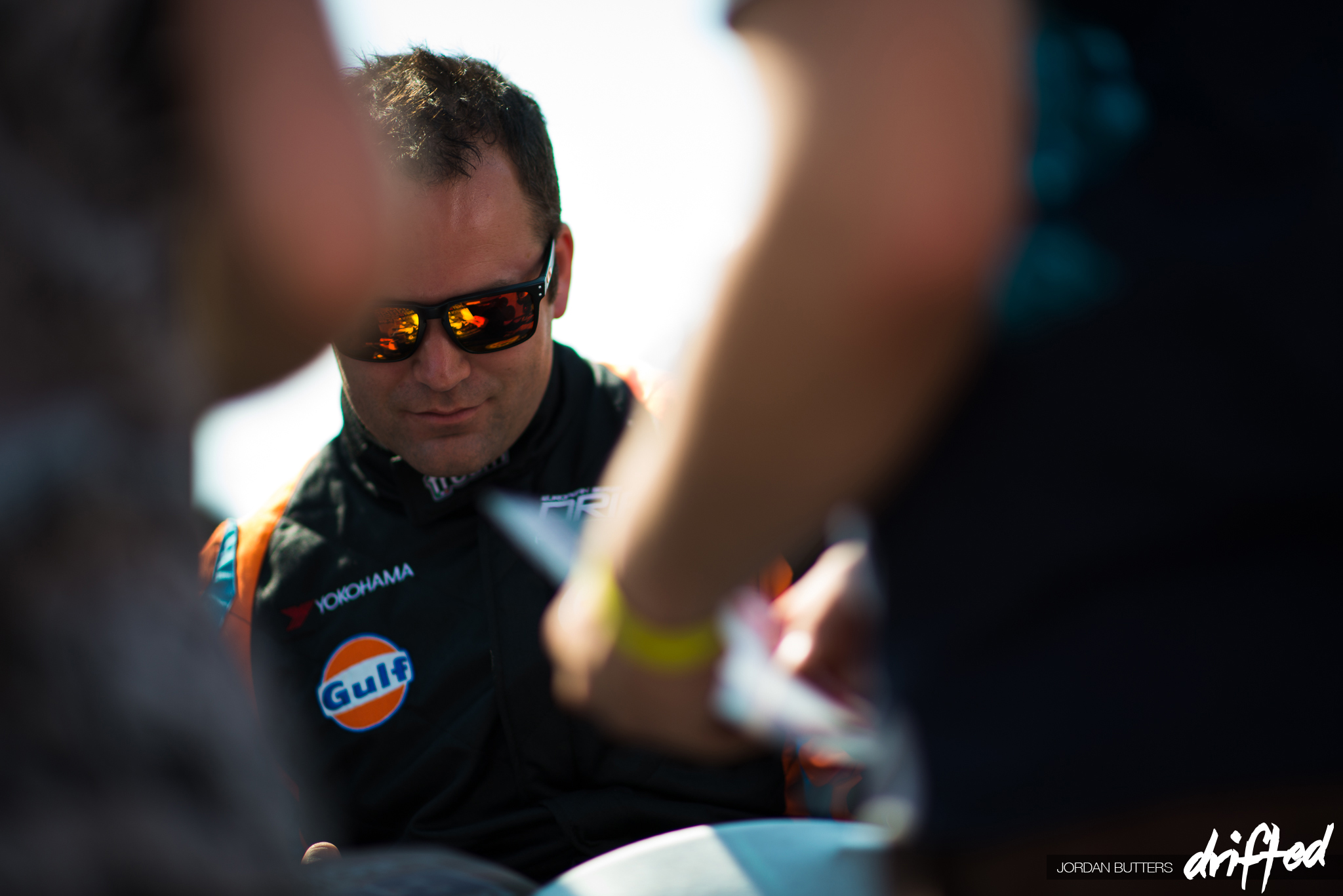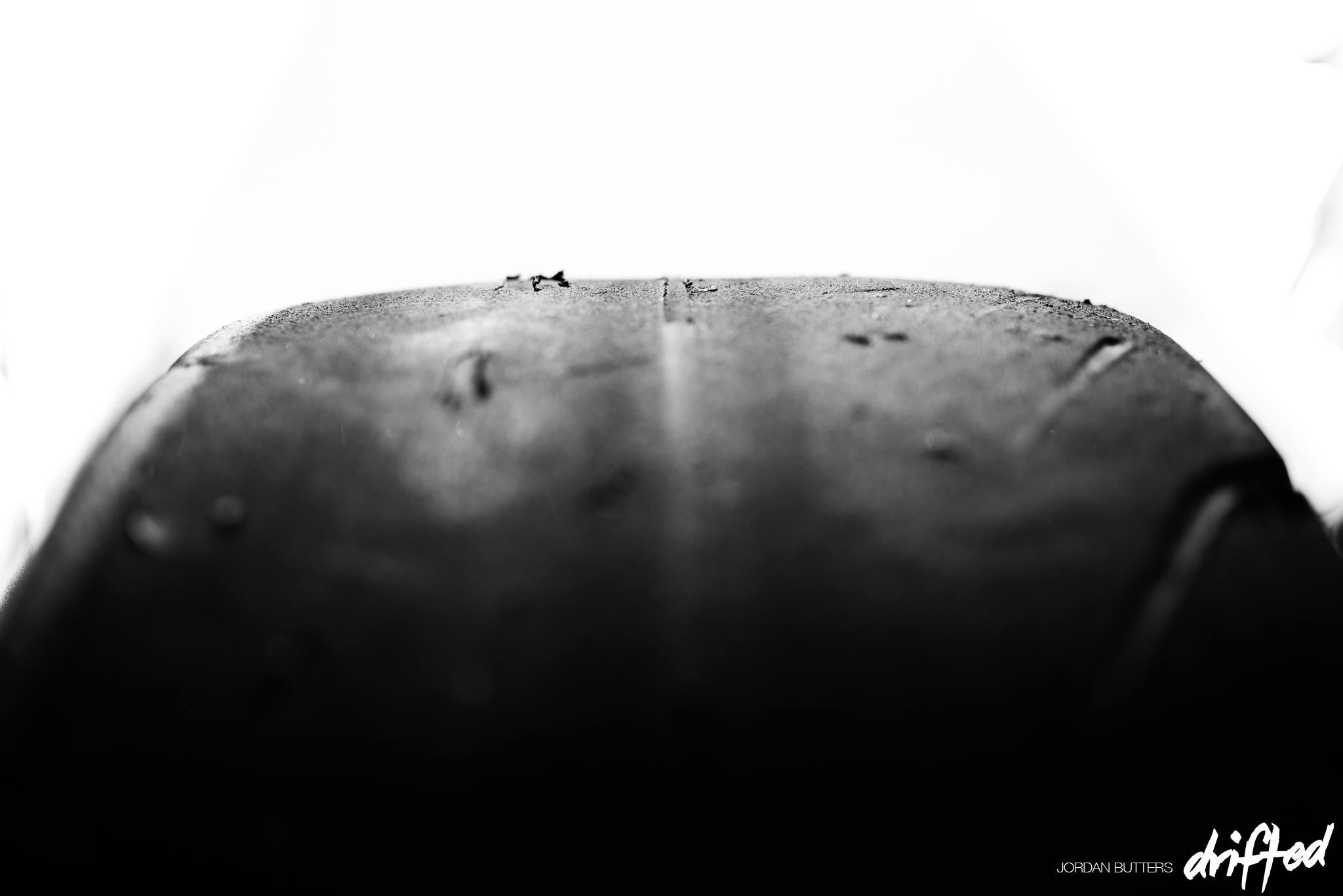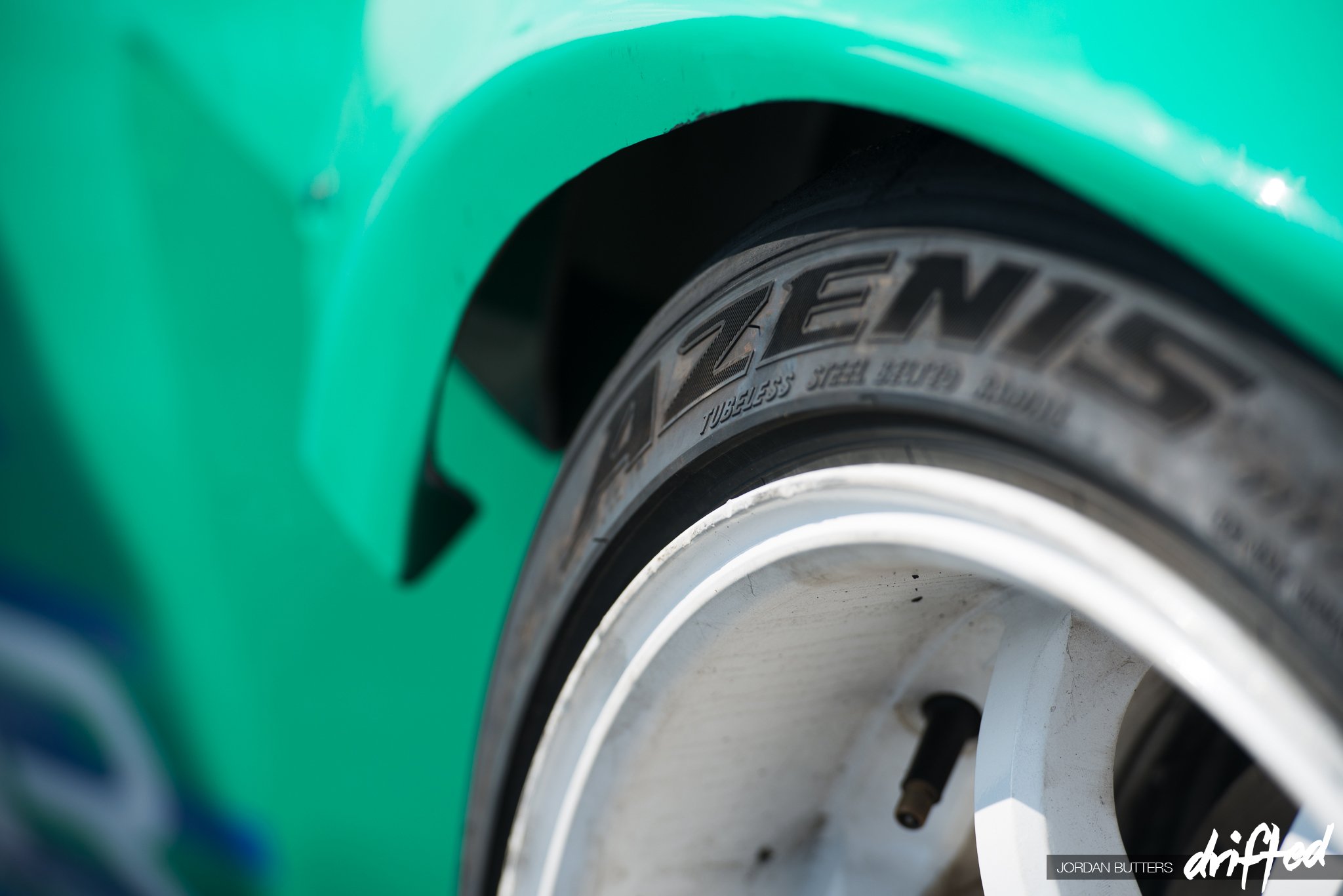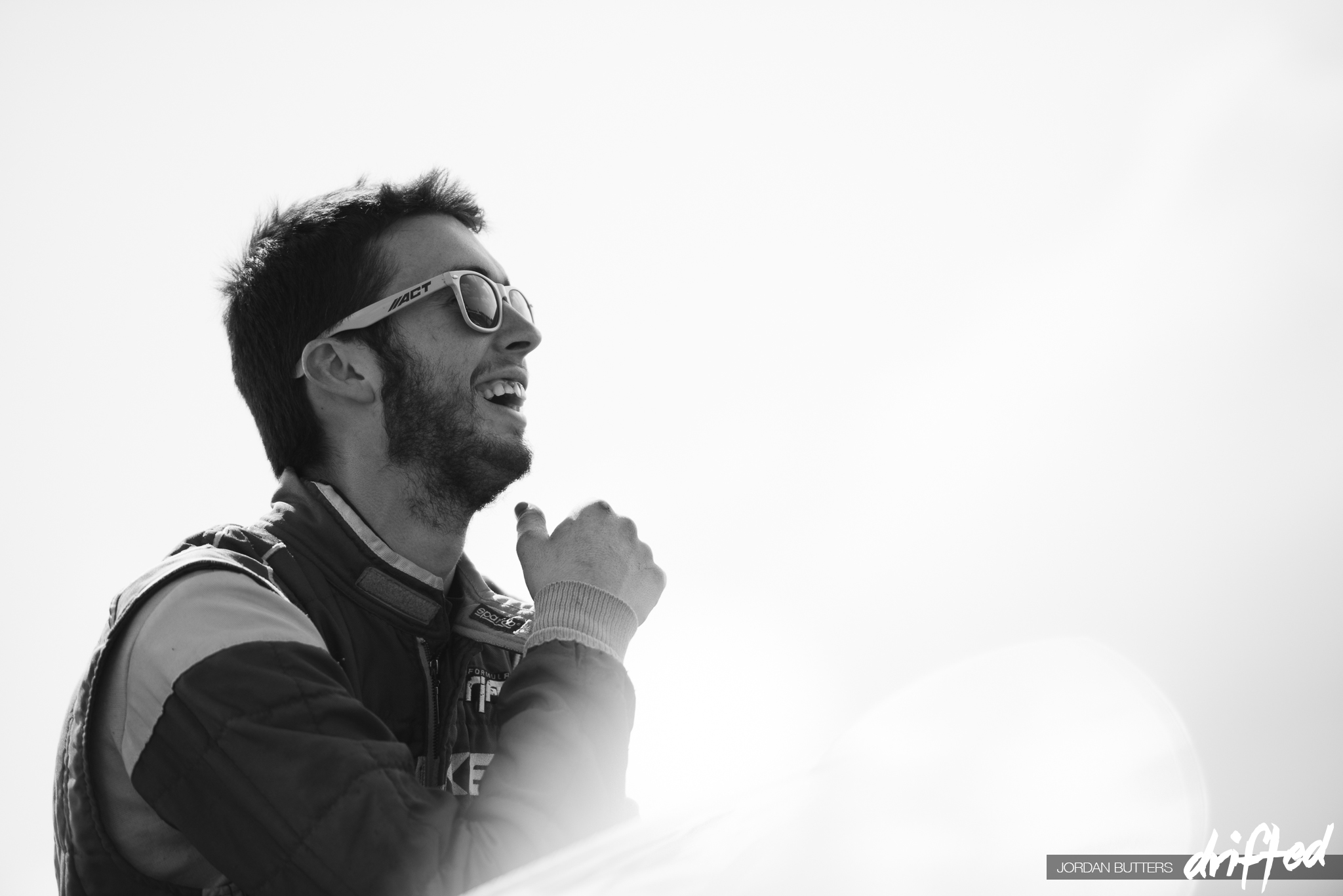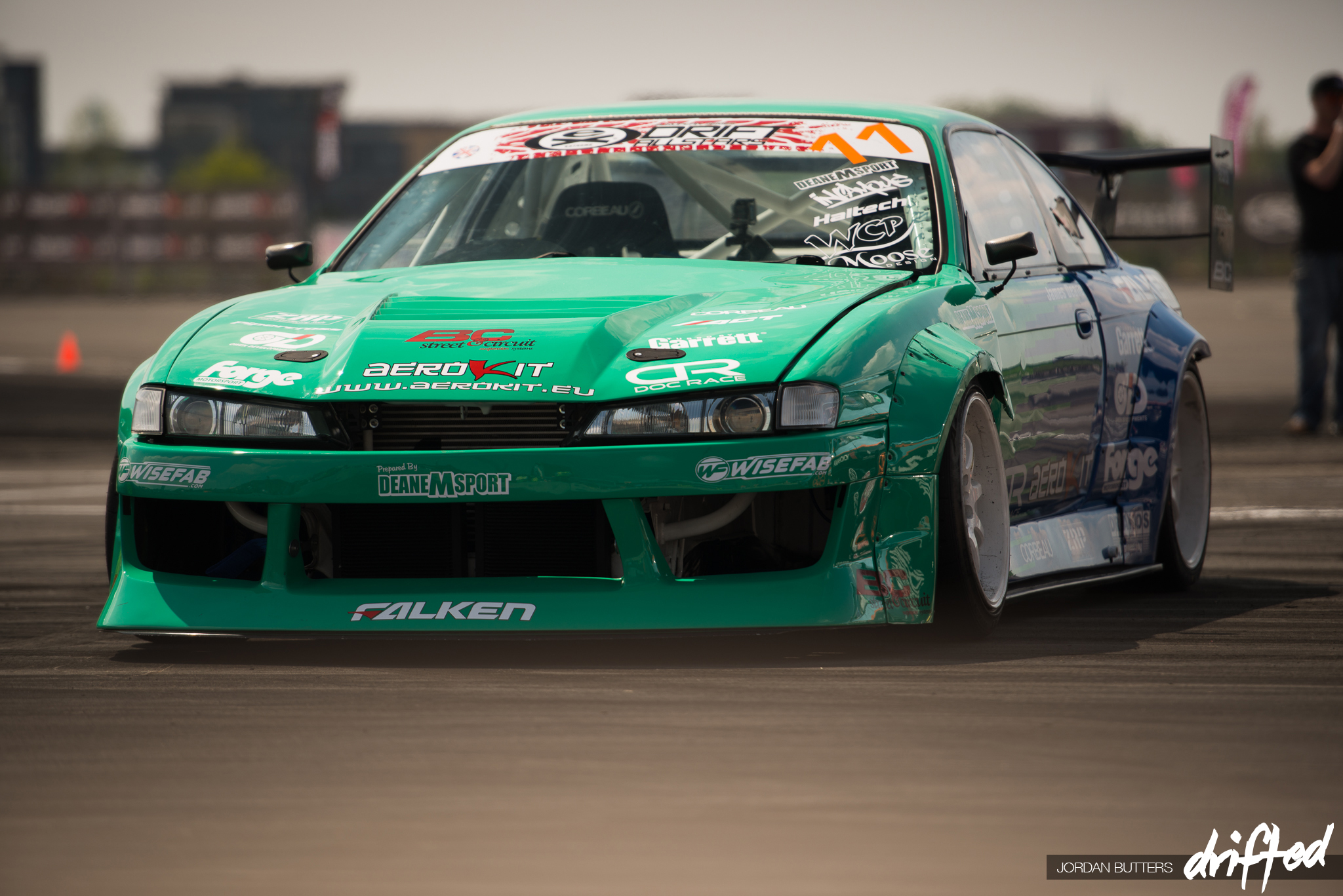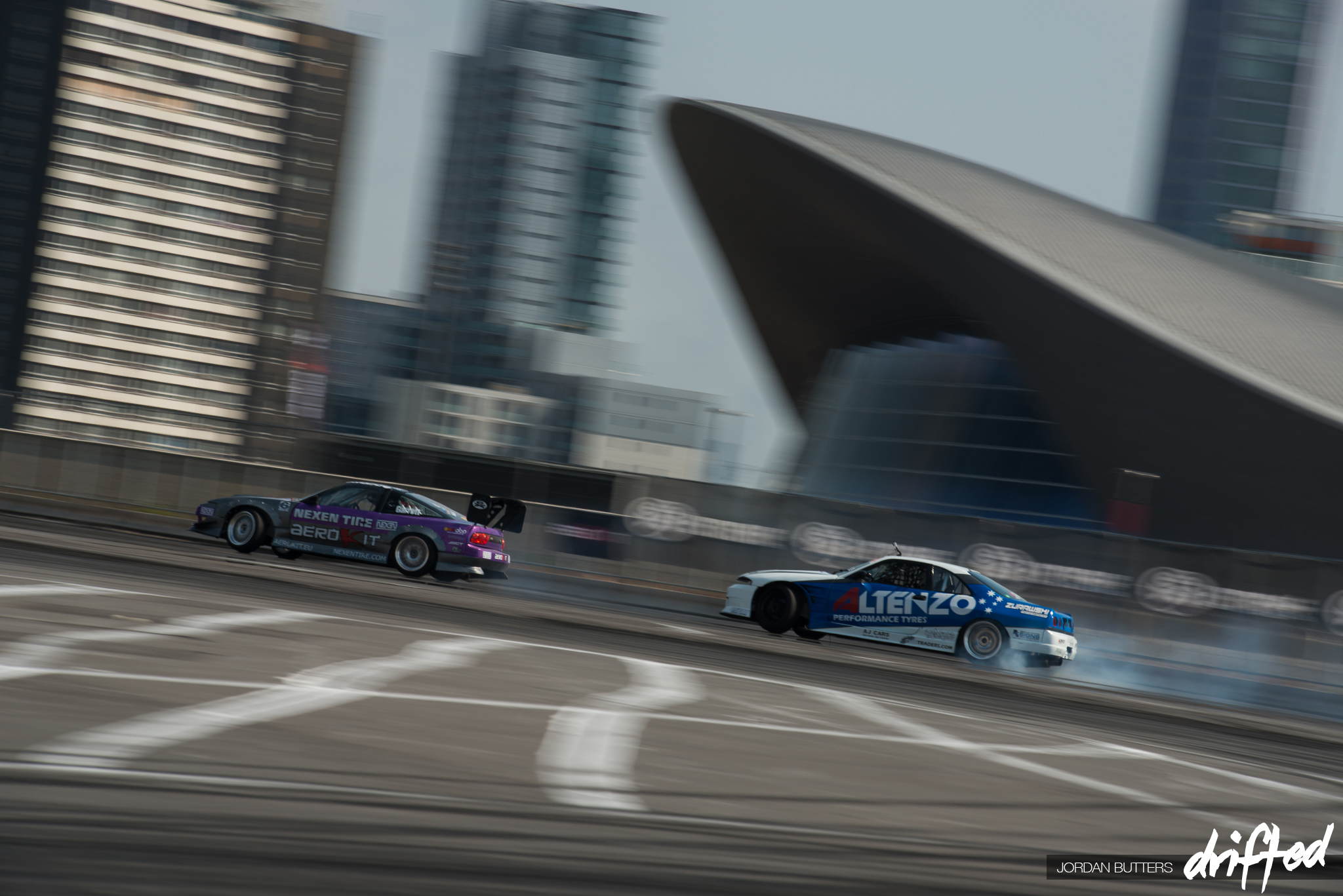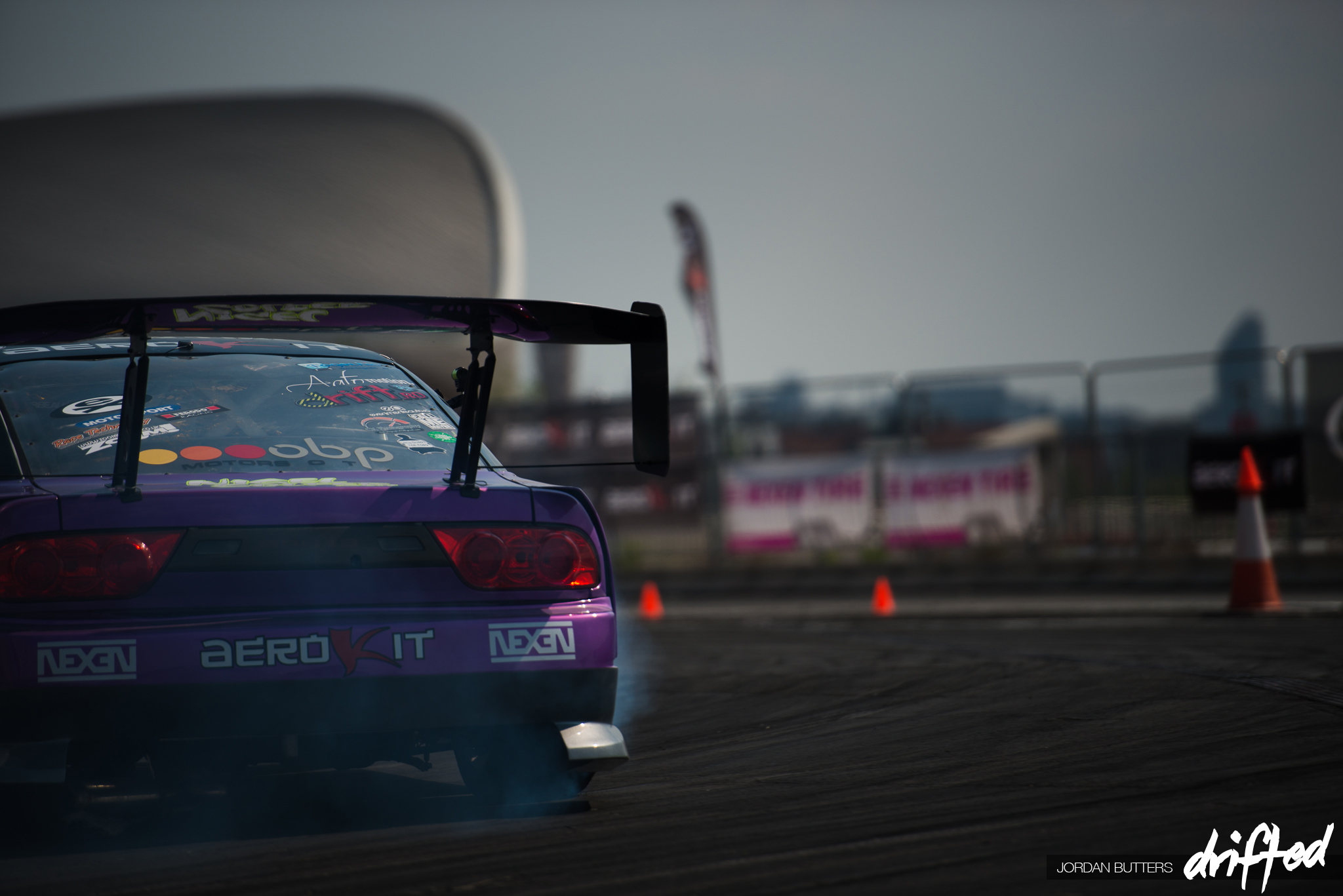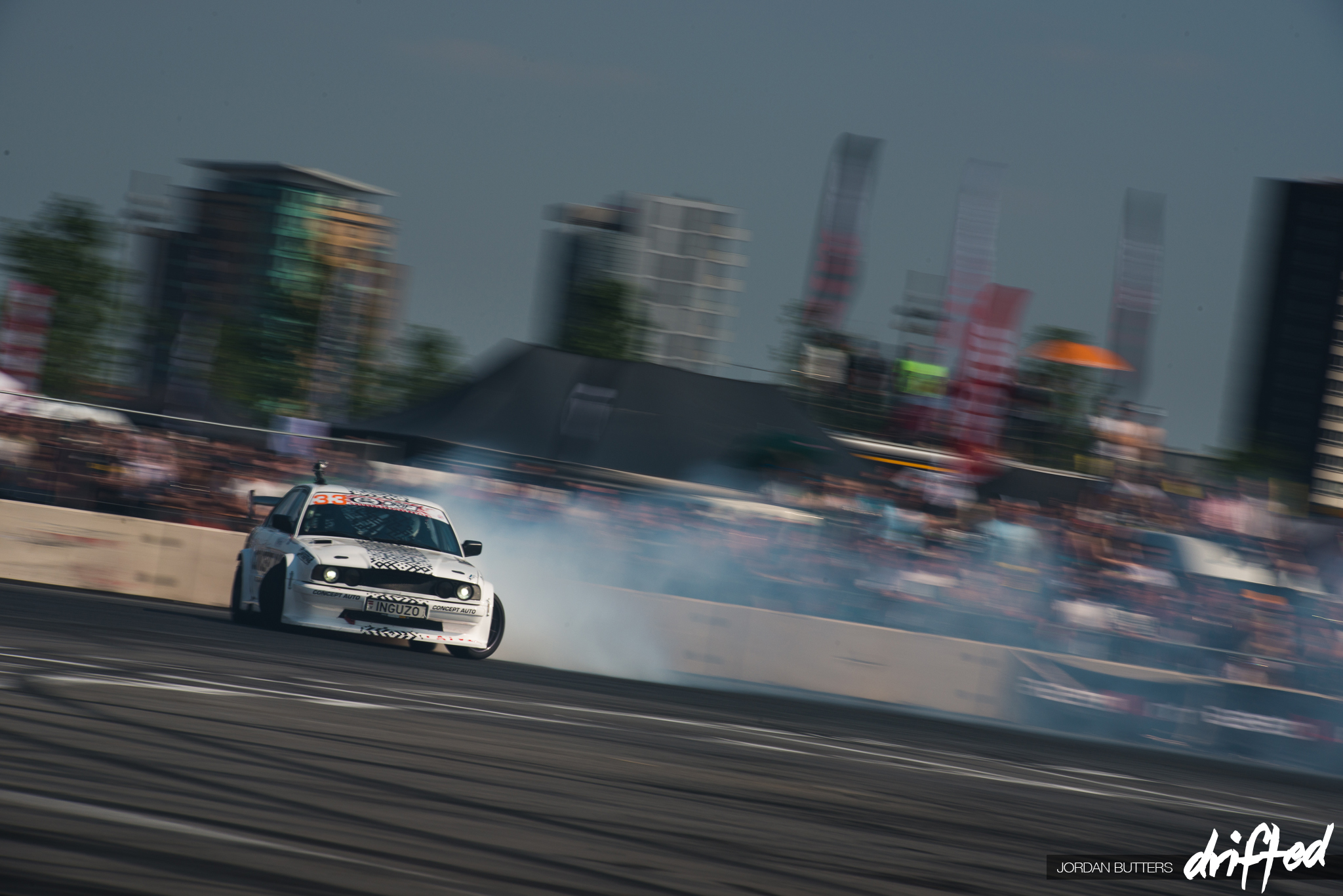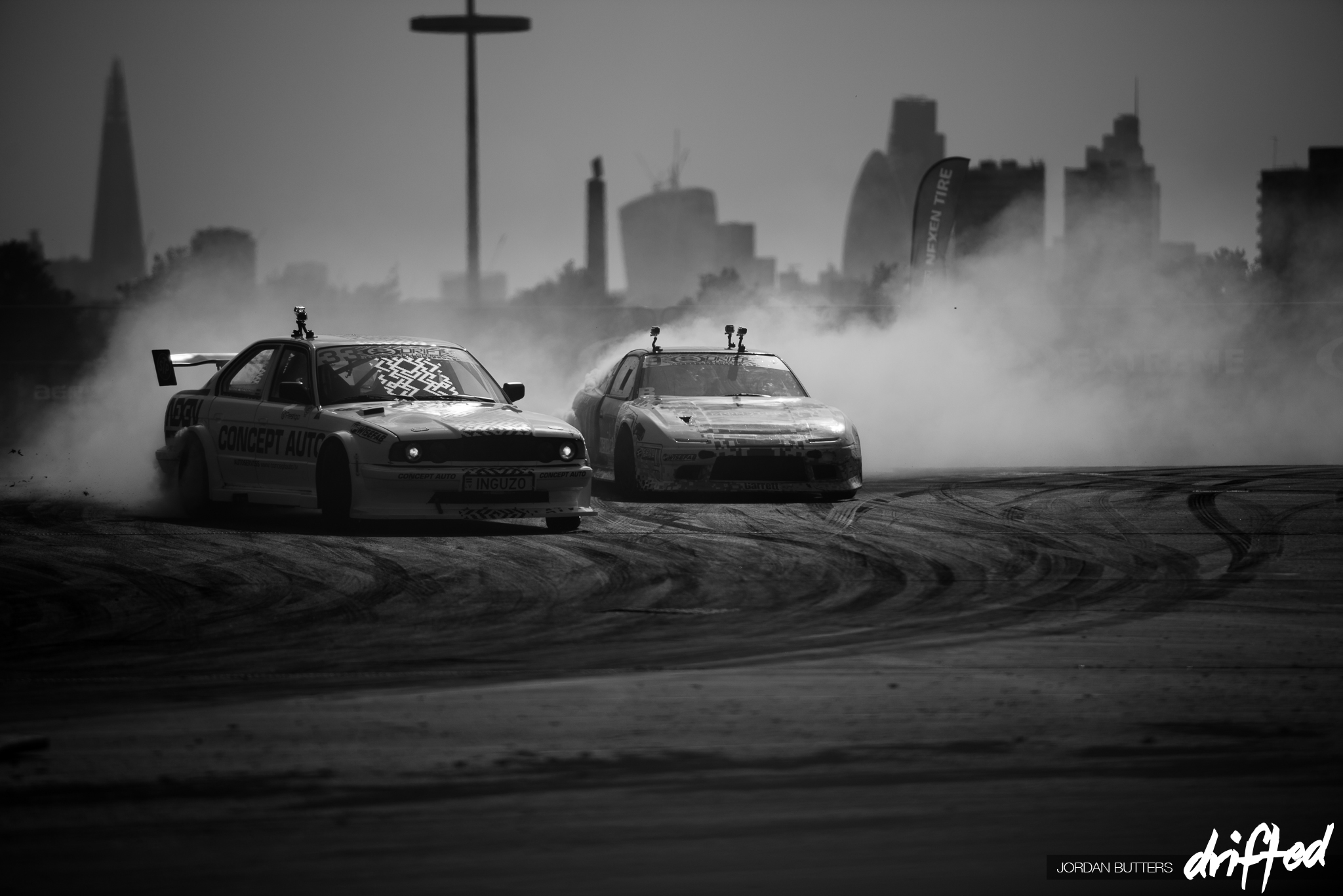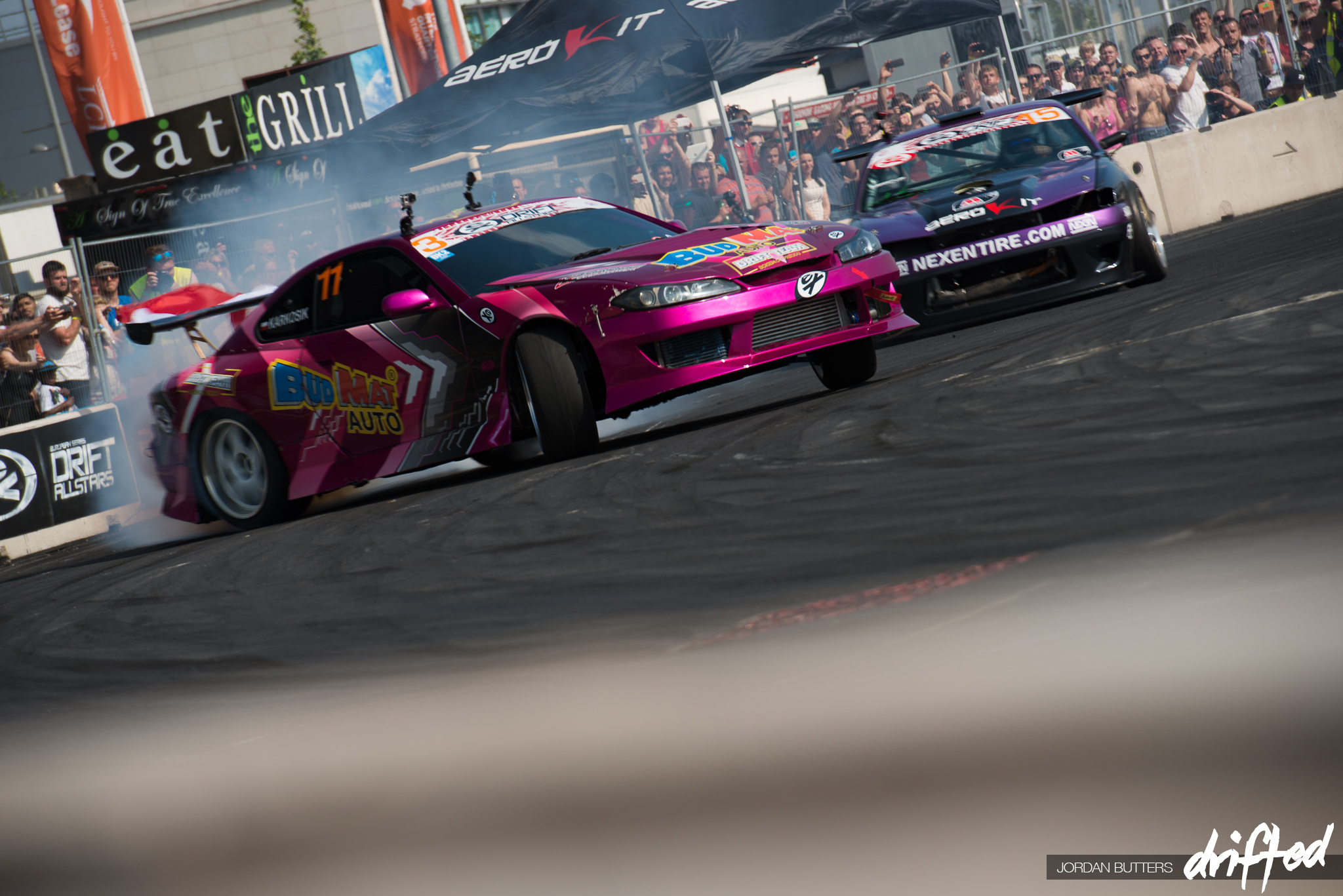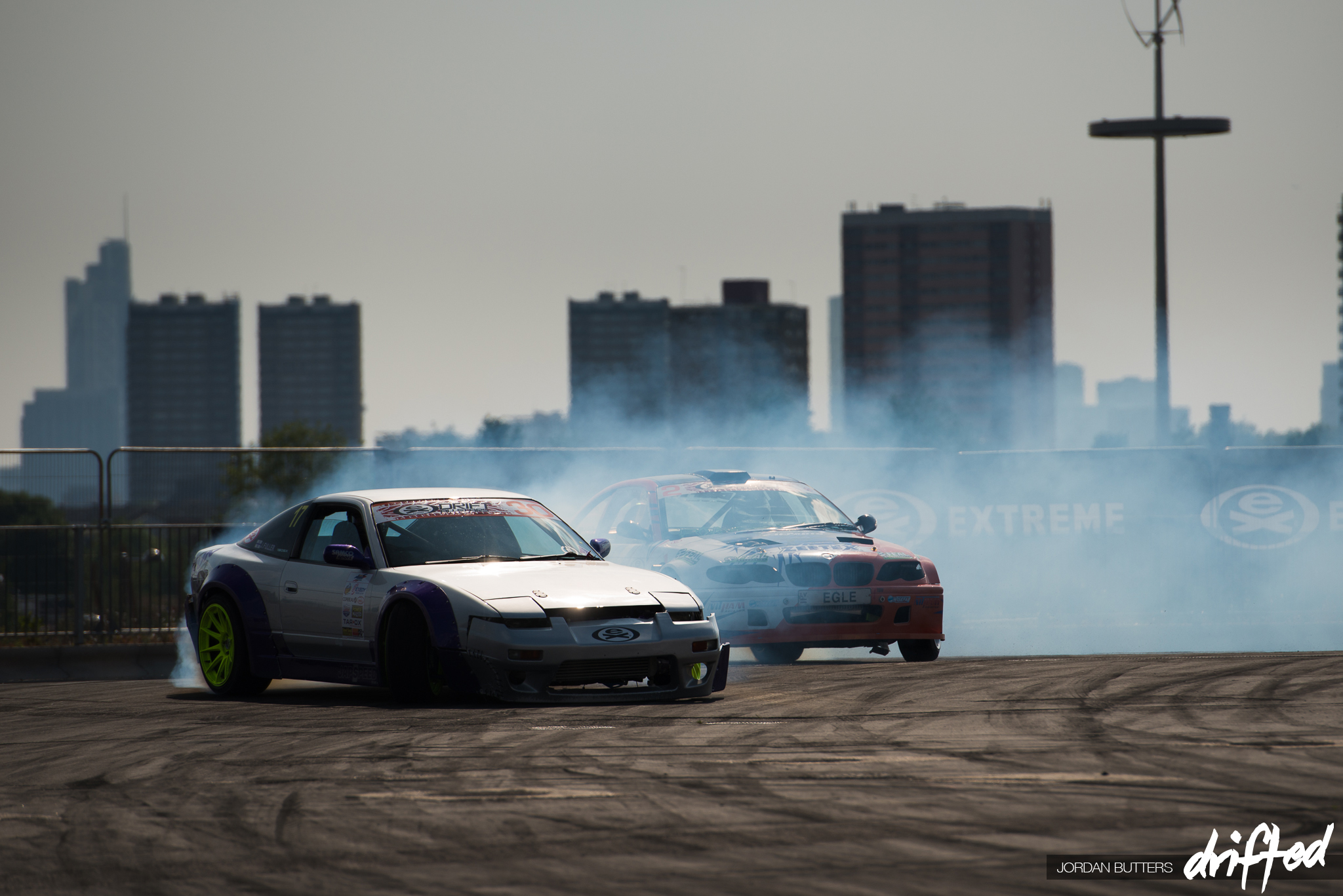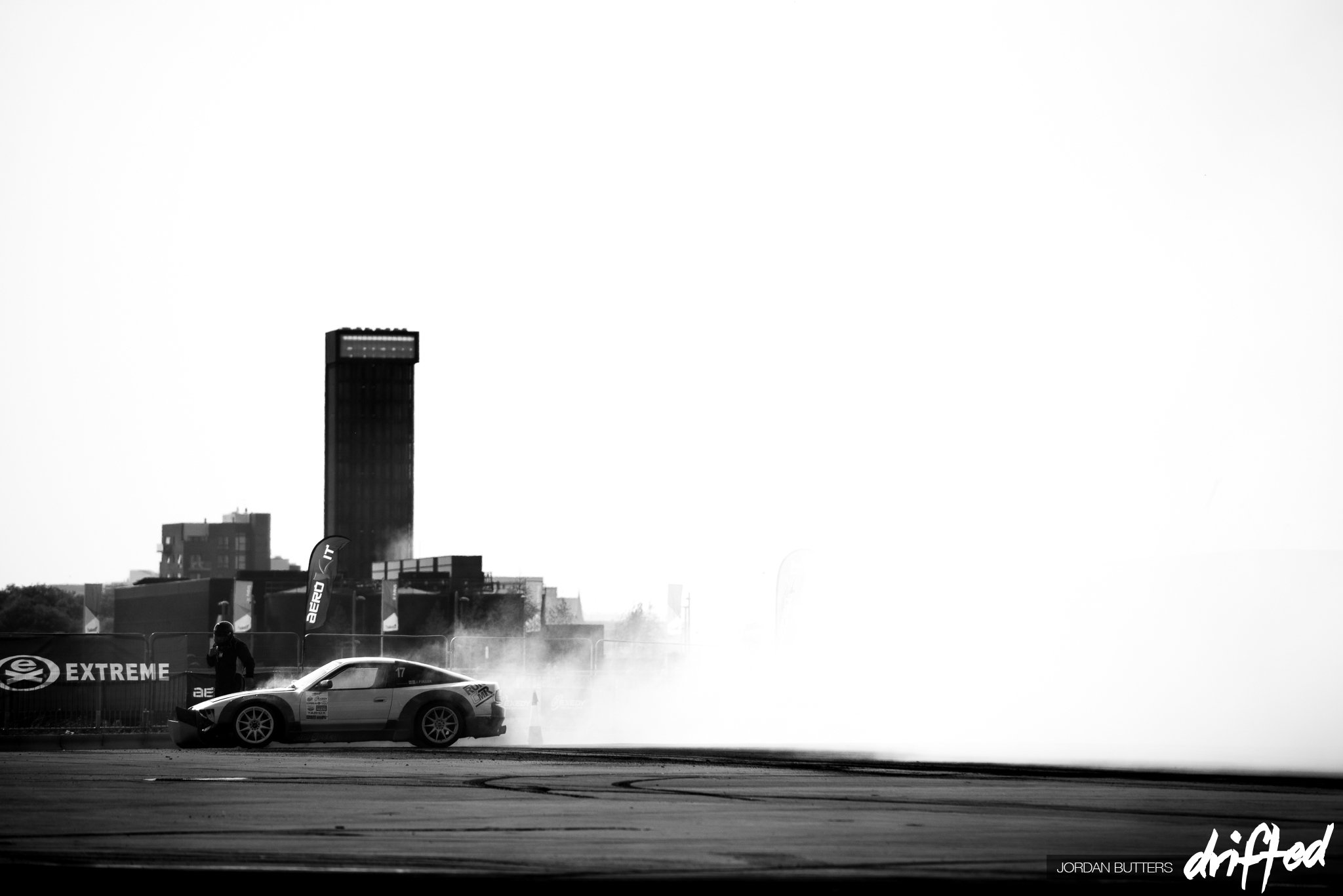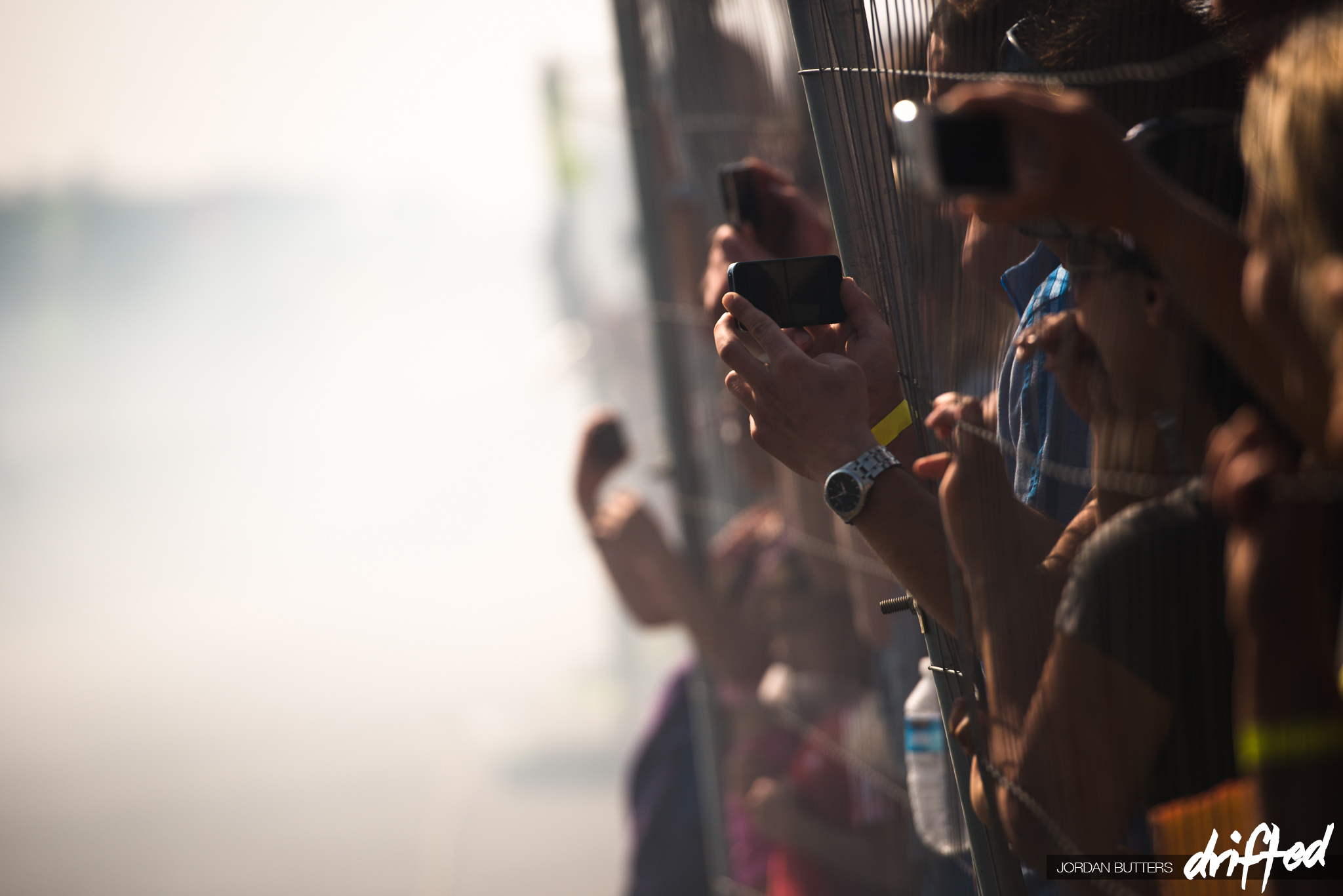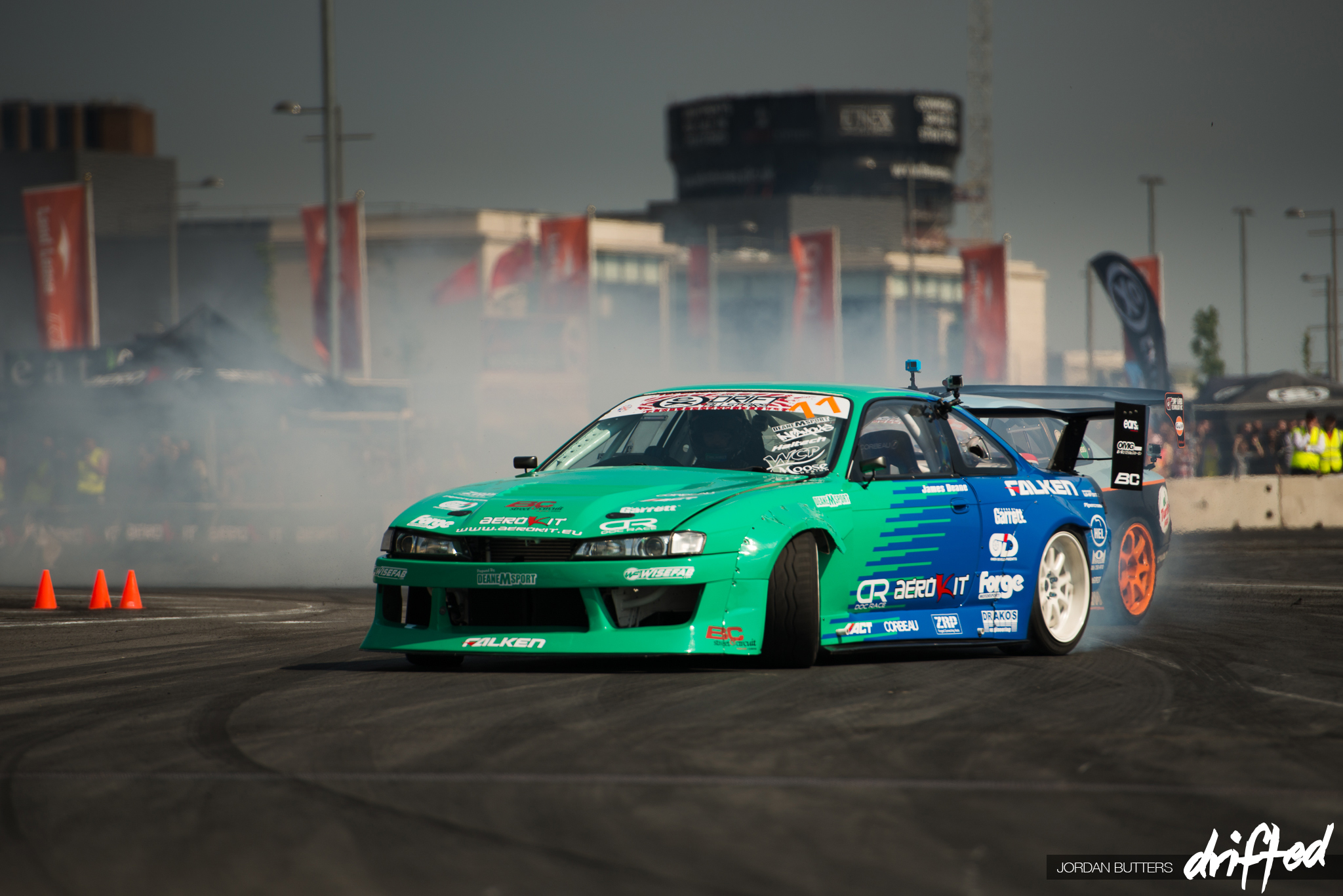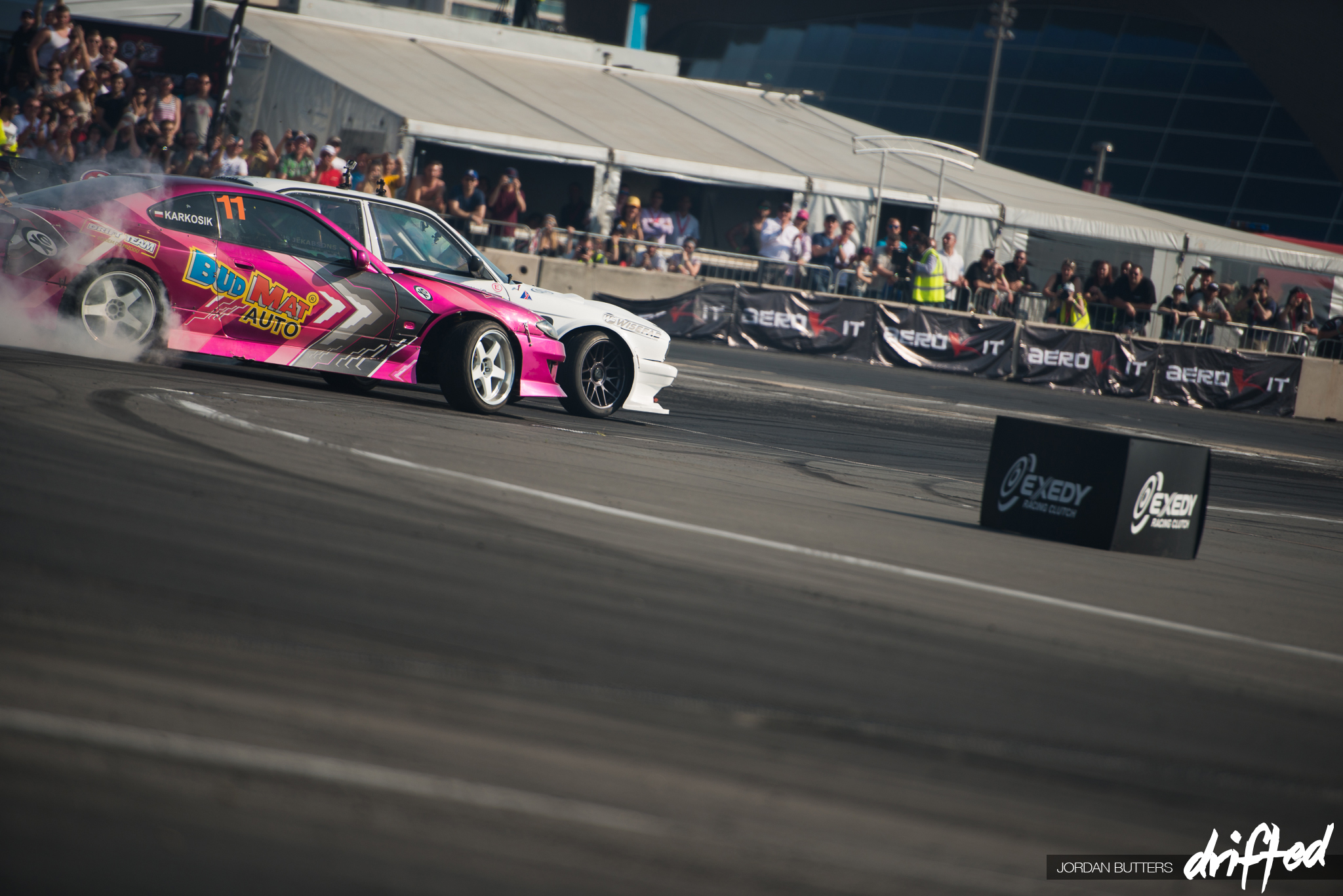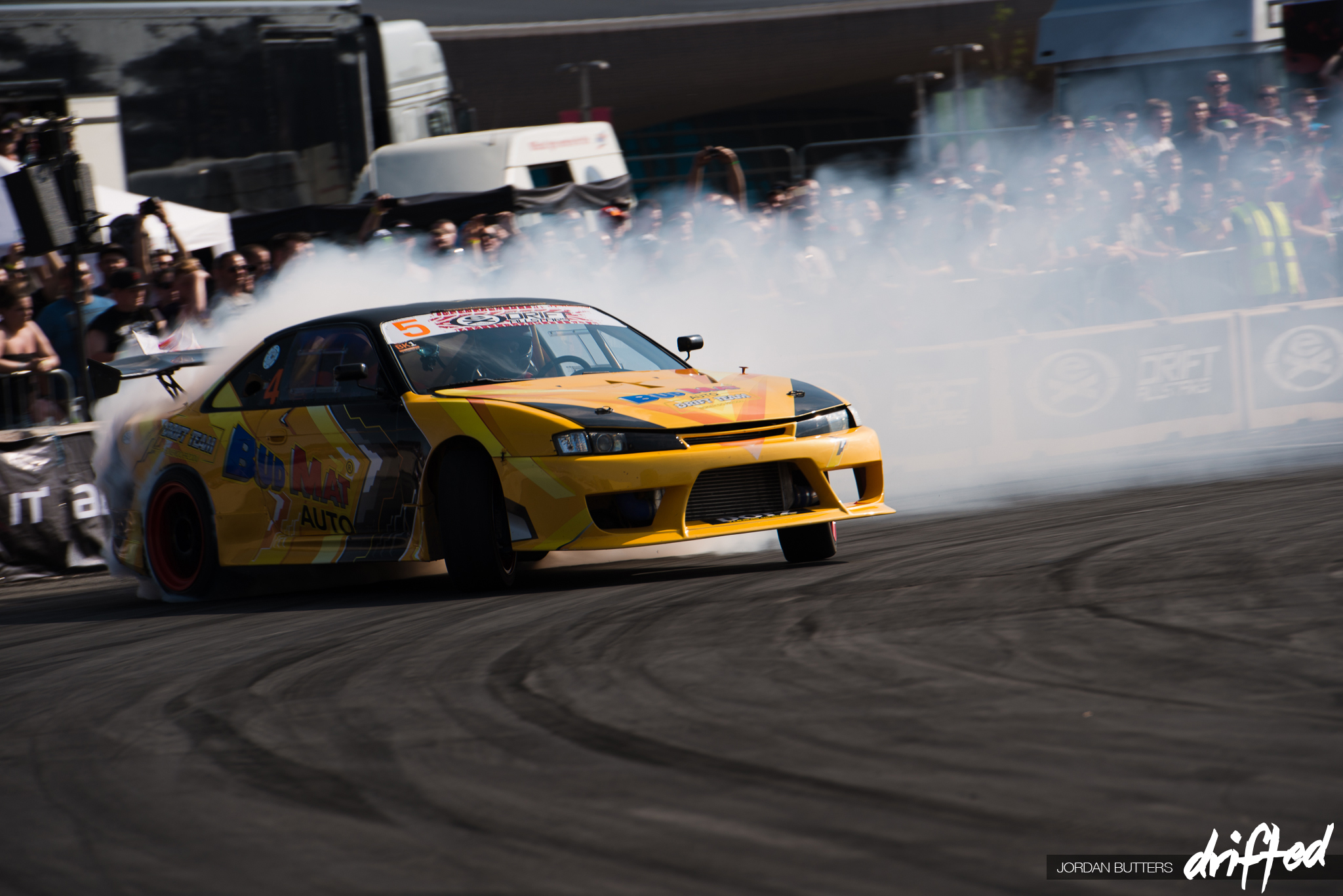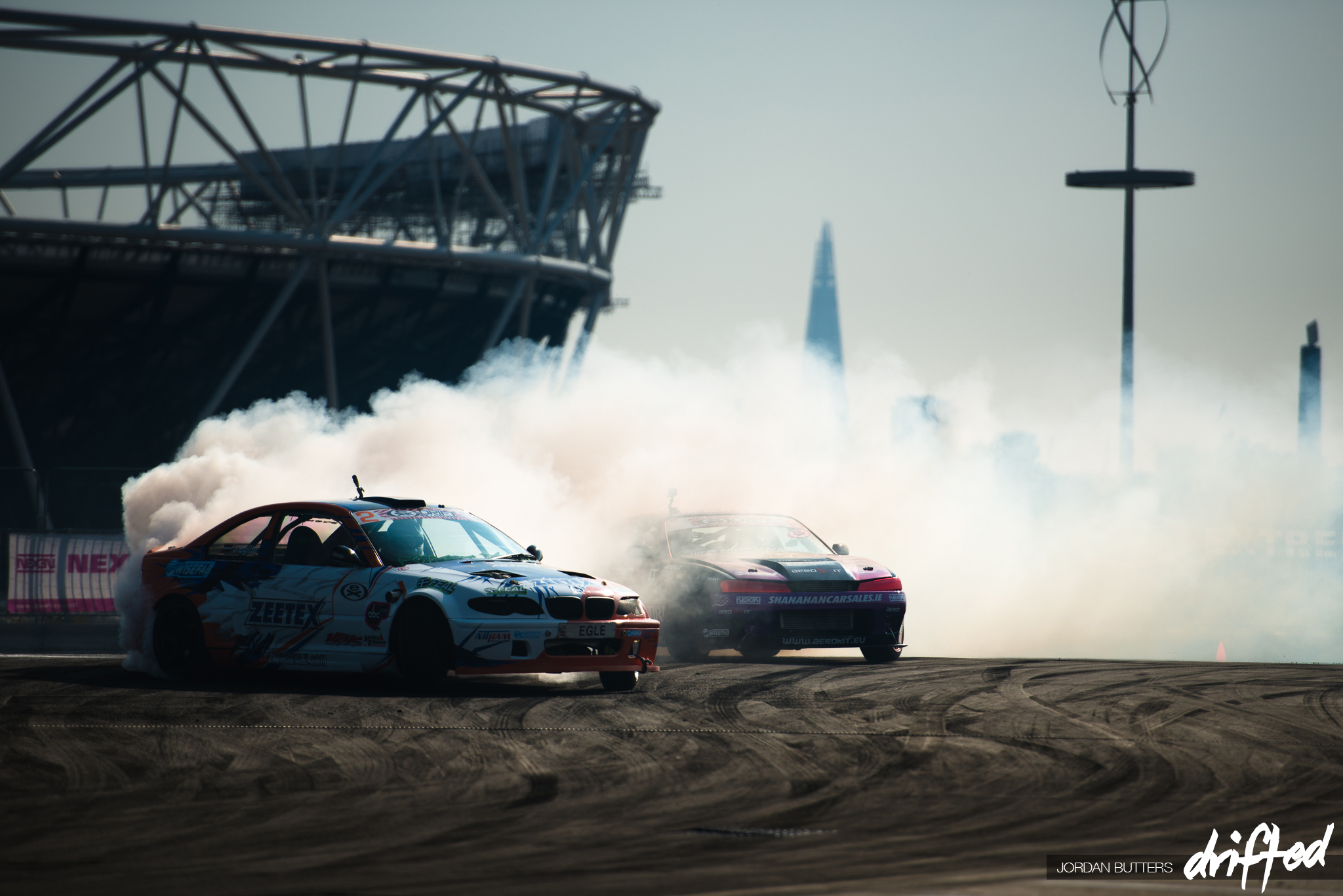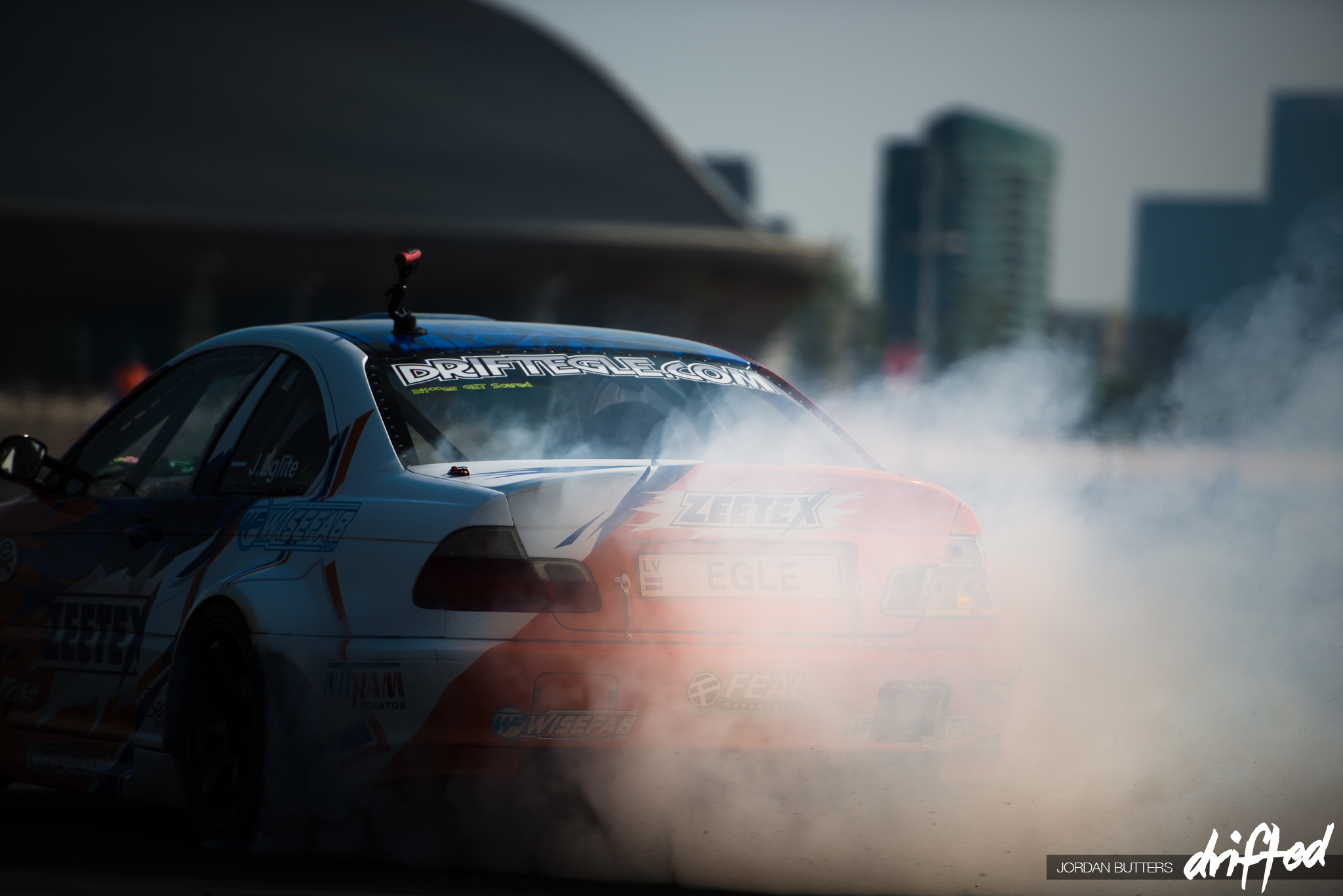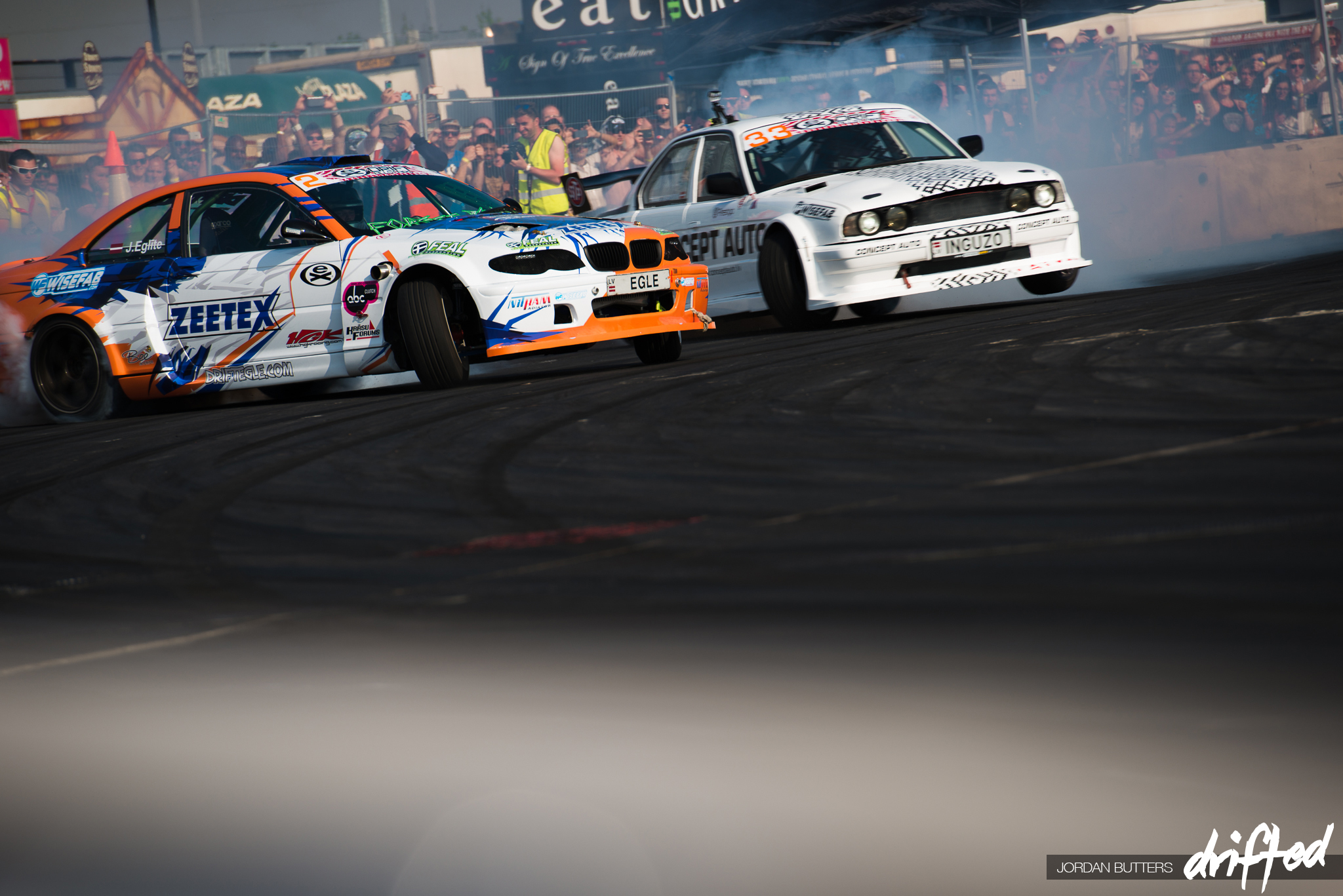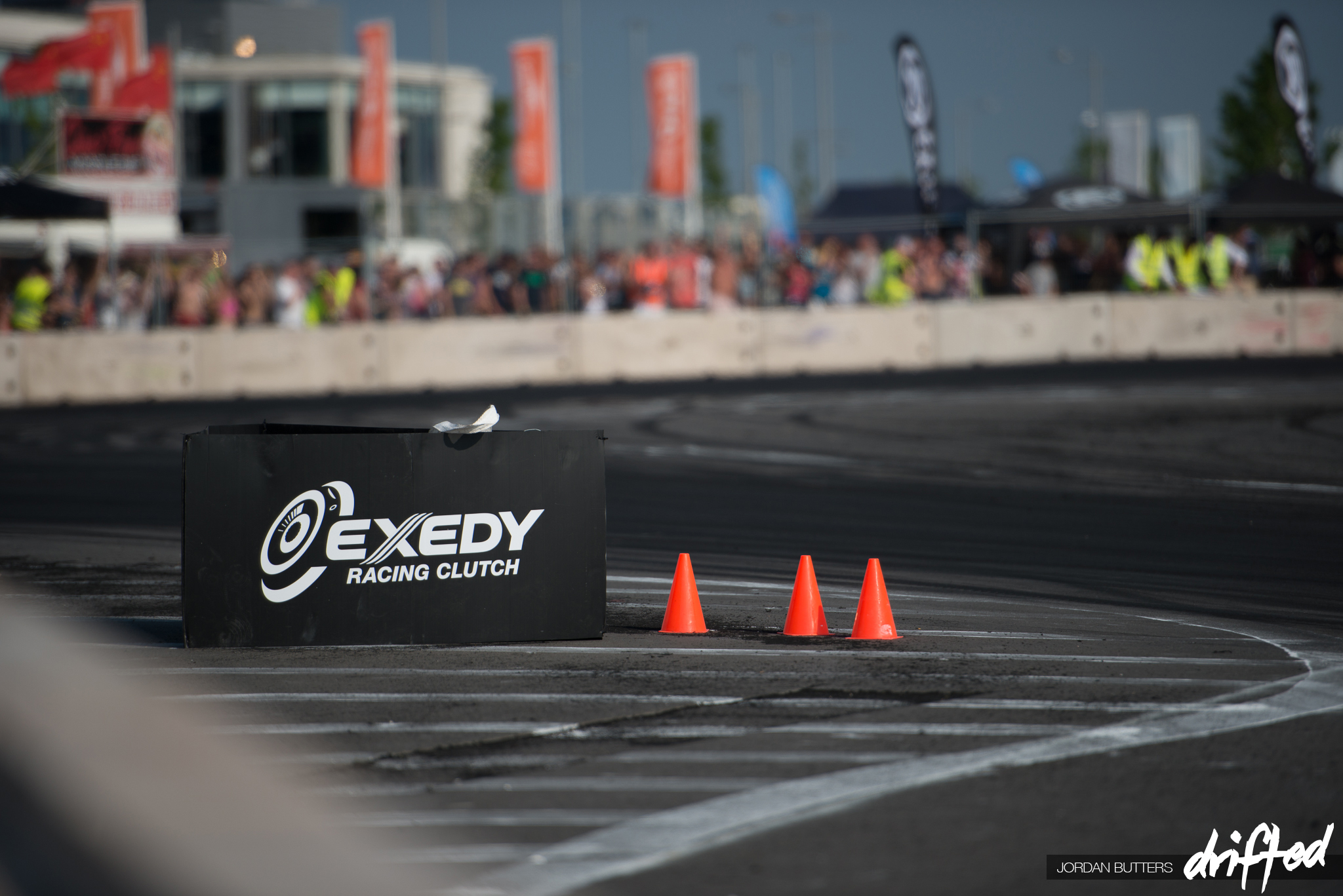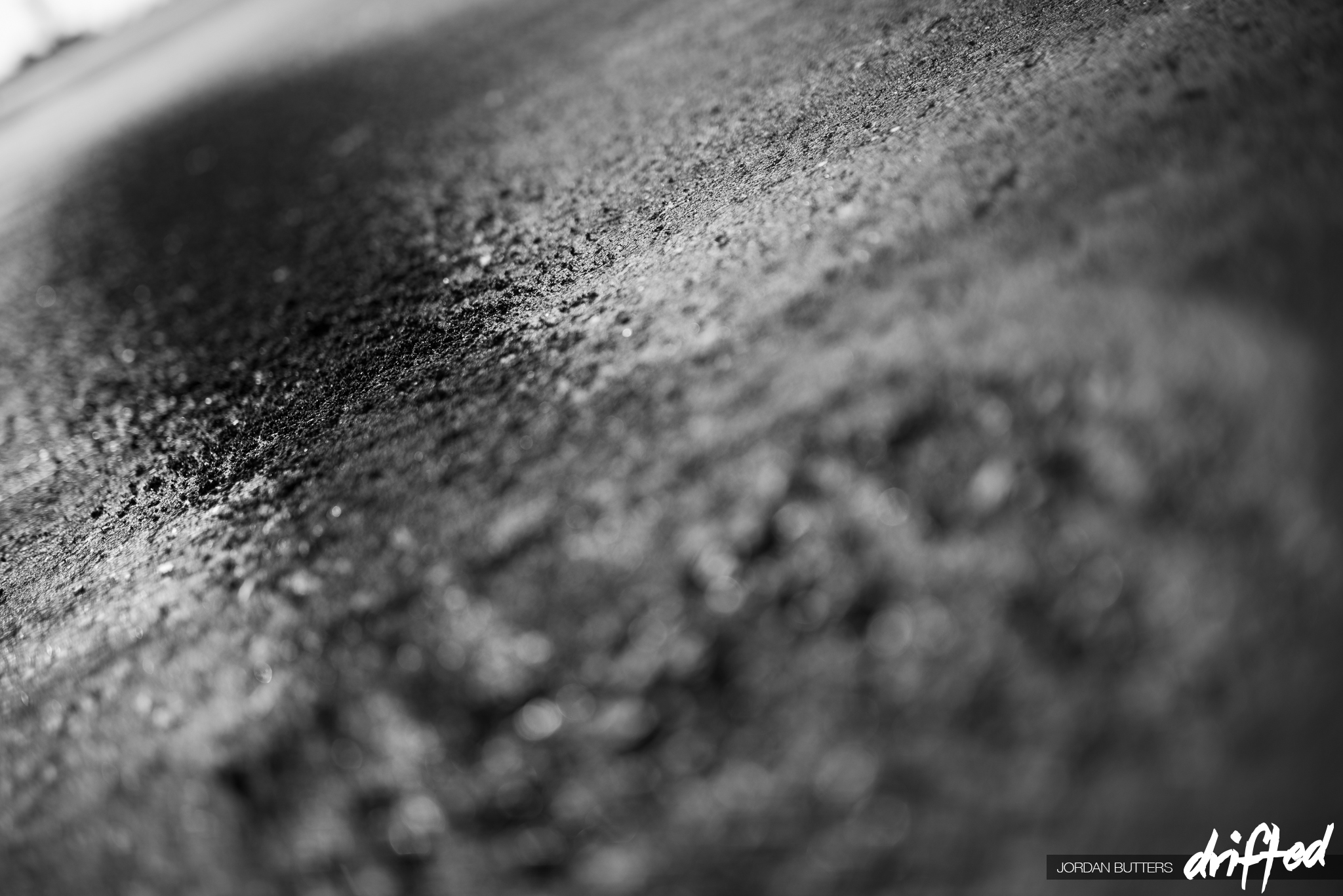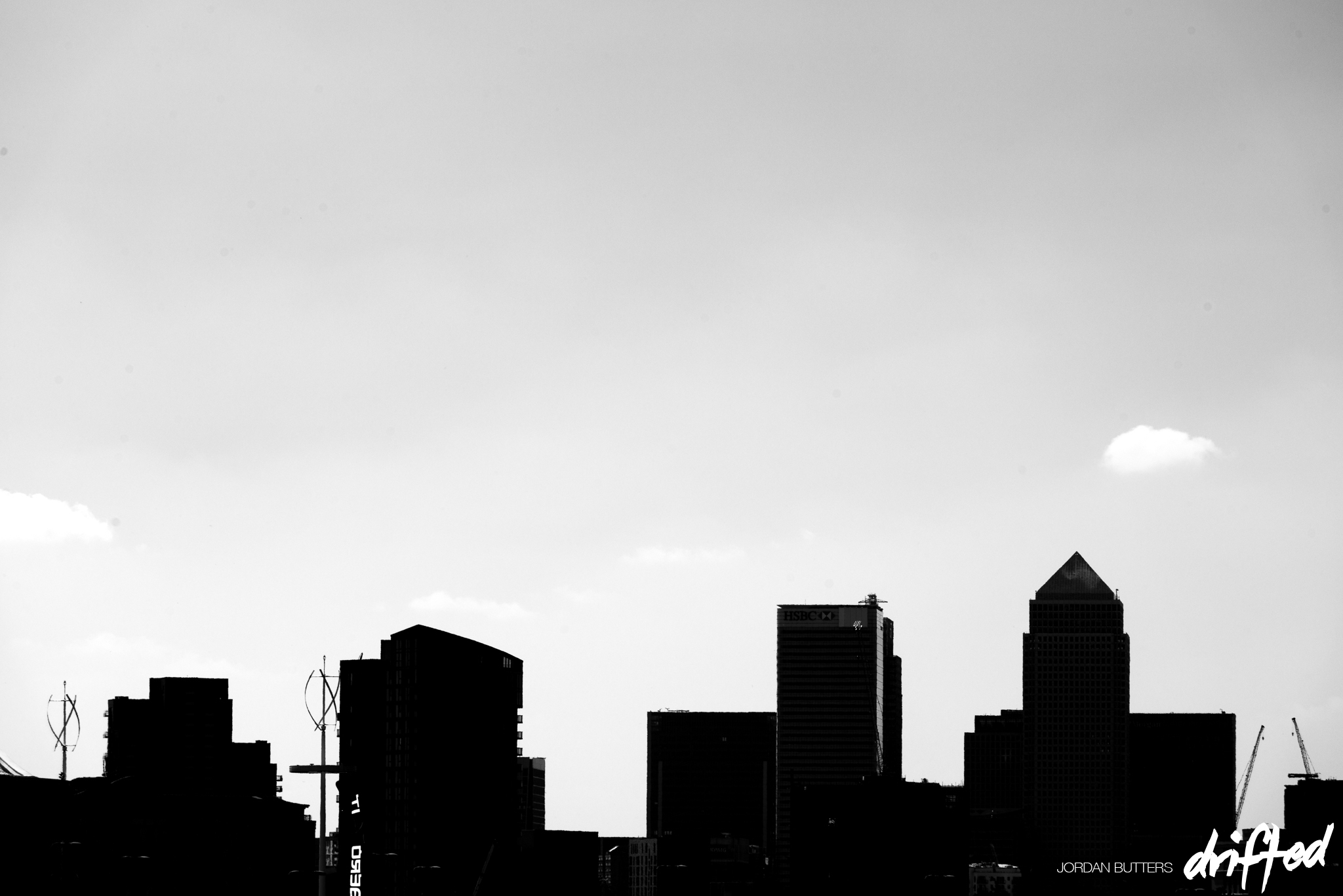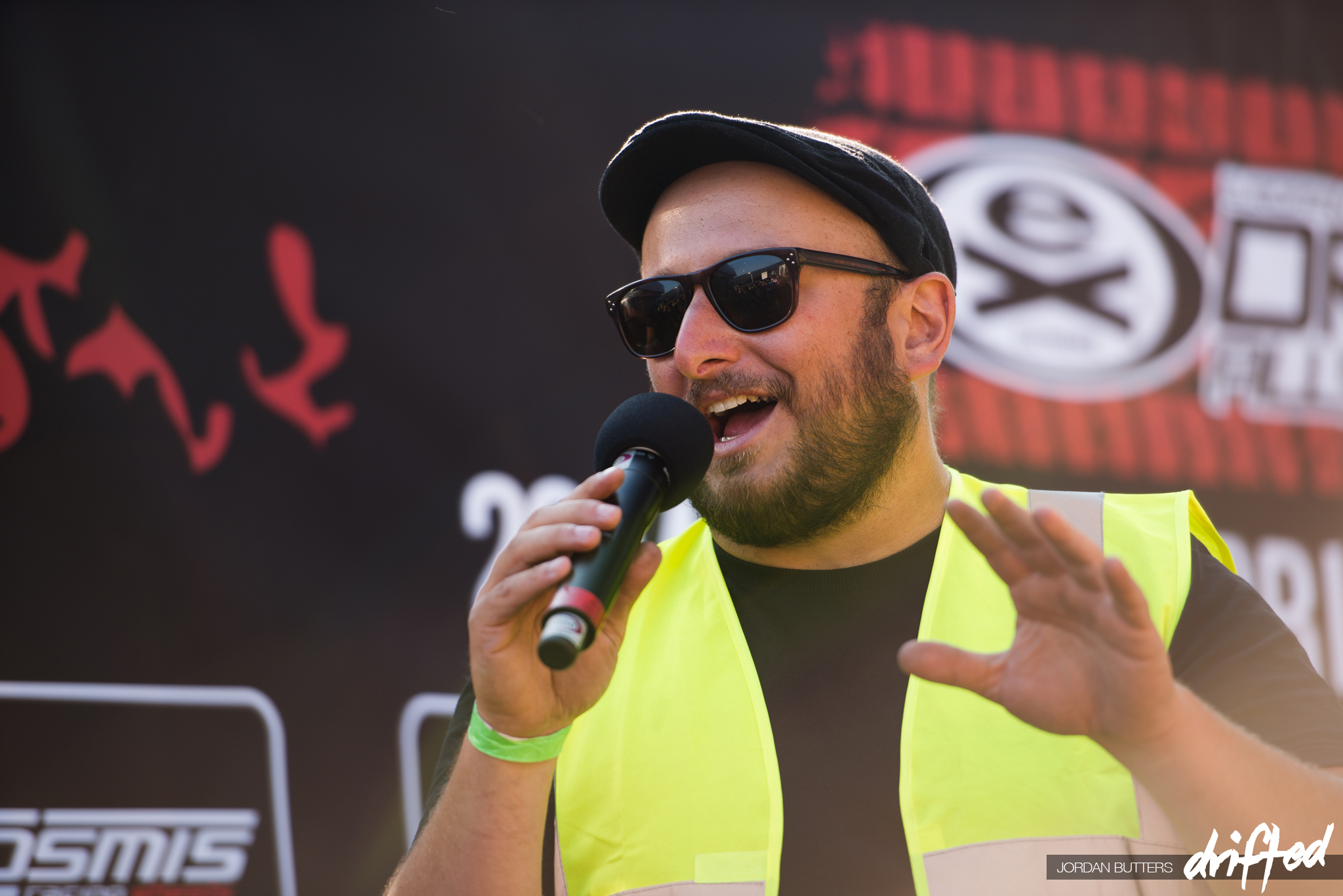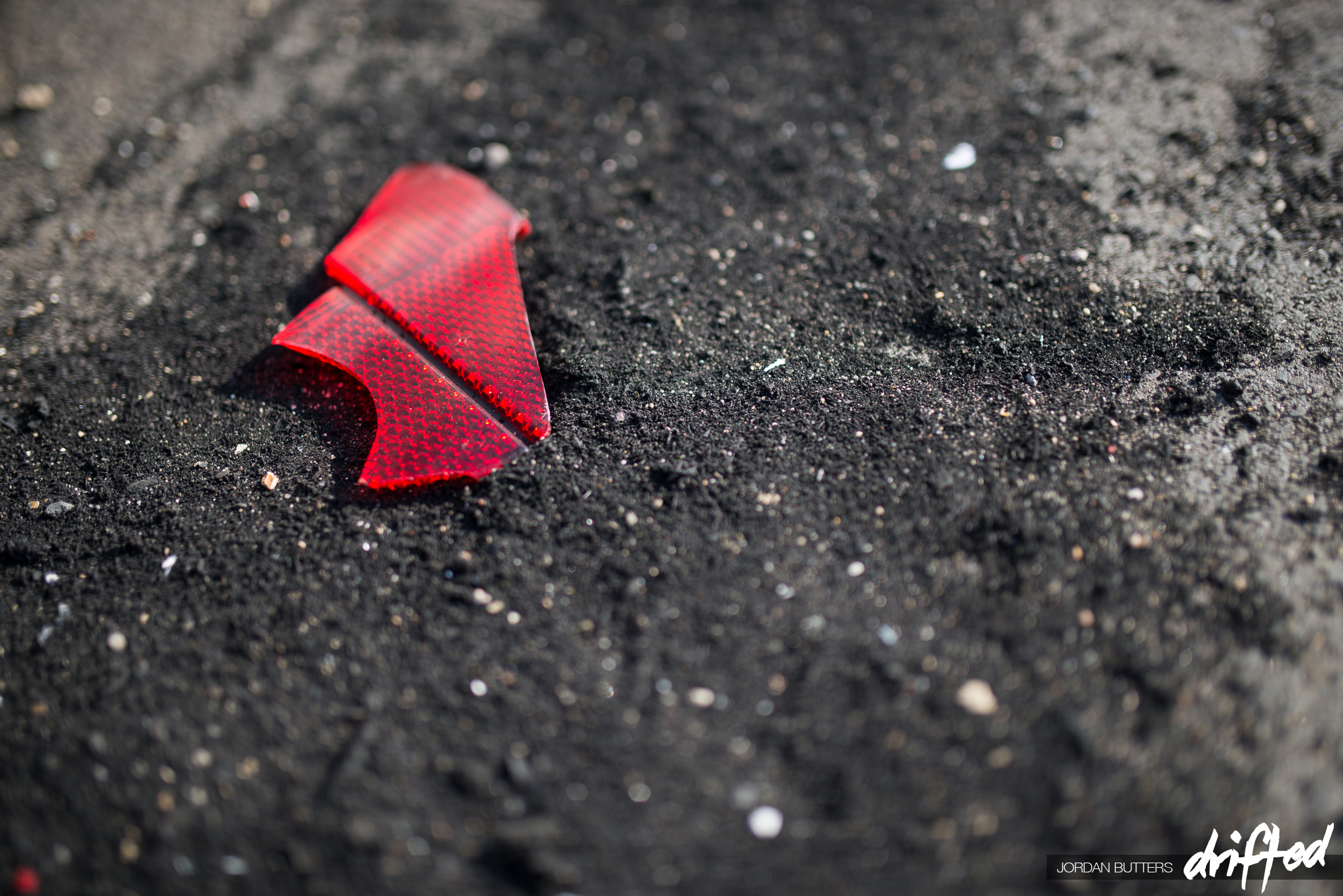 Words & Photos: Jordan Butters Photography