EVENT: EEDC 2013 Round 4, Nemunring, Kaunas, Lithuania
On June 29th 2013, The Eastern Europe Drift Championship drivers came face to face with a new challenge. Stage 4 was held in Lithuania's only racetrack, Nemuno Ring.
This track has a combination of turns that are one hell of an experience. The skilled drivers contend with a sideways blind left turn, coming in at an average of 160kmh into a downhill battle. With the local drivers never training on the competition course there was no advantage; limits were to be raised for this event, this series, and this country. The drivers even stated that this is the most complex track in the series and that next year they will be more prepared.
EEDC also had another special guest from Formula D to compete at Stage 4. At EEDC Stage 3, Ryan Tuerck took a second and lost to Gvido Elksnis in a fellow driver's E30 at the final battle. This time, Lithuania's most popular drift garage, Drifter.lt, brought in a Formula D driving American-Lithuanian, Aurimas "Odi" Bakchis. Odi had a new challenge to overcome; being used to having American Muscle under the hood, Aurimas did very well and brought Lithuania and America a WIN in a 2jz Lexus Sc300.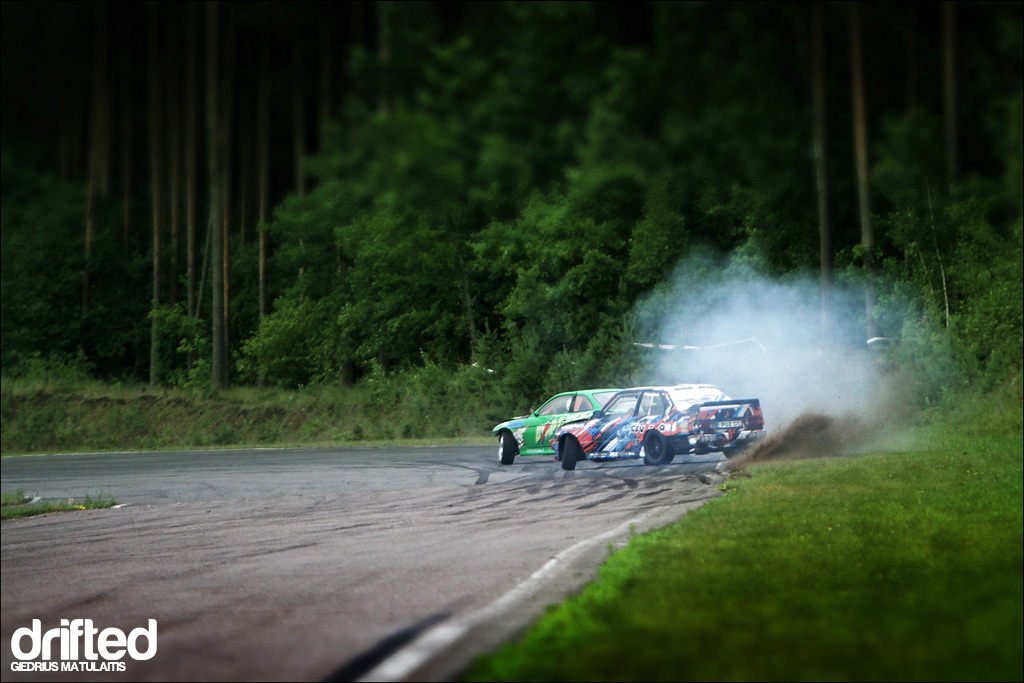 The Polish super team, "Puzz DT" driver Mospinek (LS powered E30) chasing down Odi at training.
Dima Nagula (Belorus) Mazda RX7 flying off the track while preparing his line for qualifying.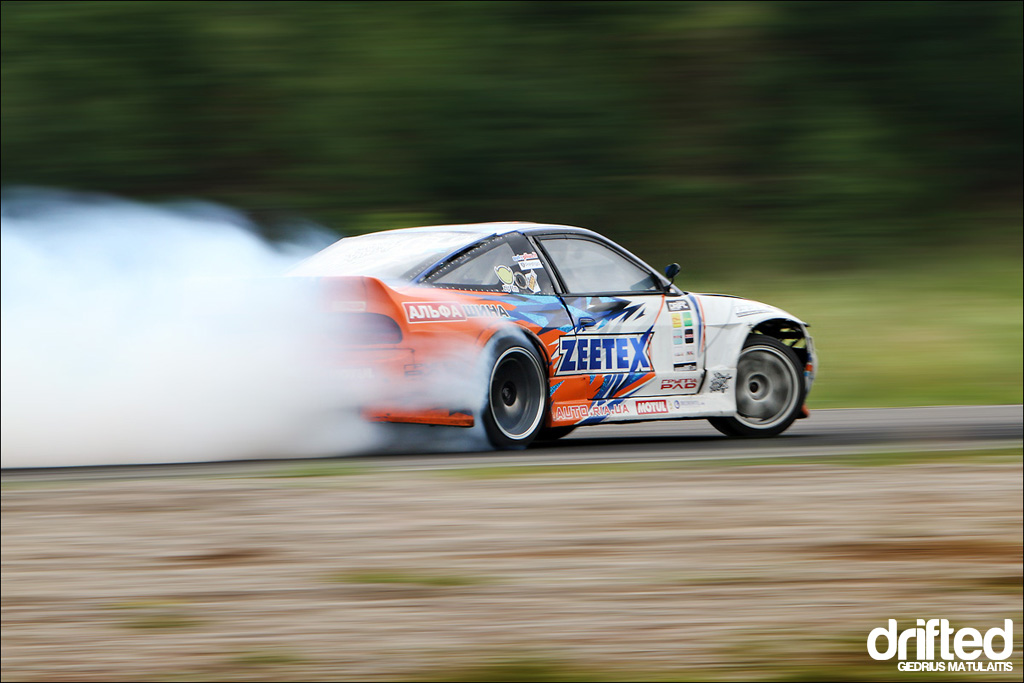 Everybody was enjoying the sounds that this RB powered S13 was making. Alex Golovnya (Ukraine) was a smoke machine.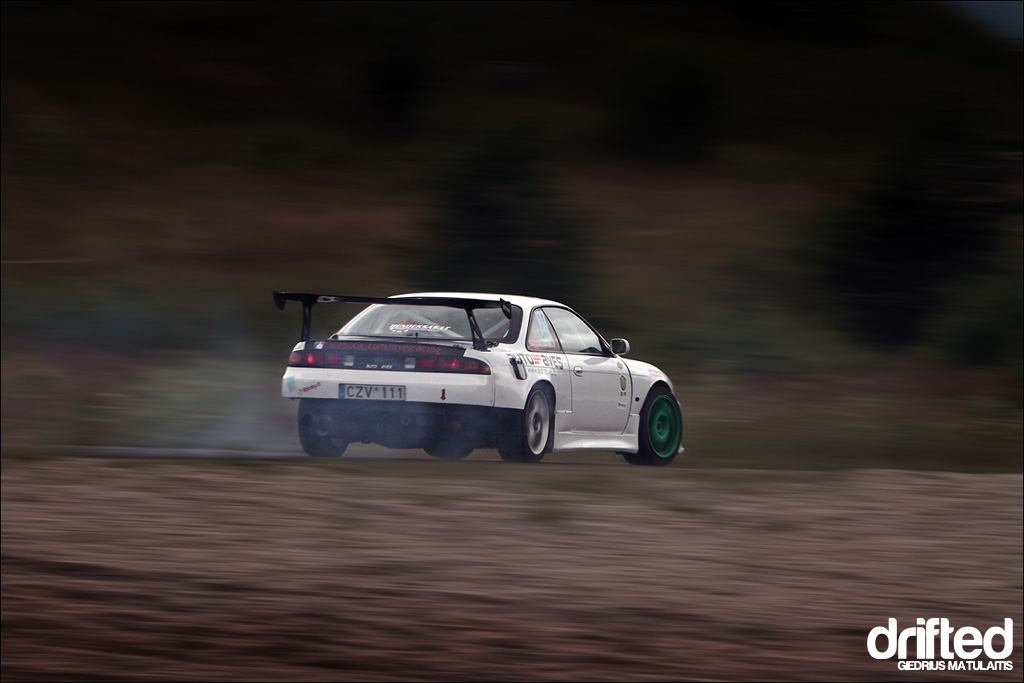 Izidorius Paukstys (Lithuania) had an SR20 with SR16VE head.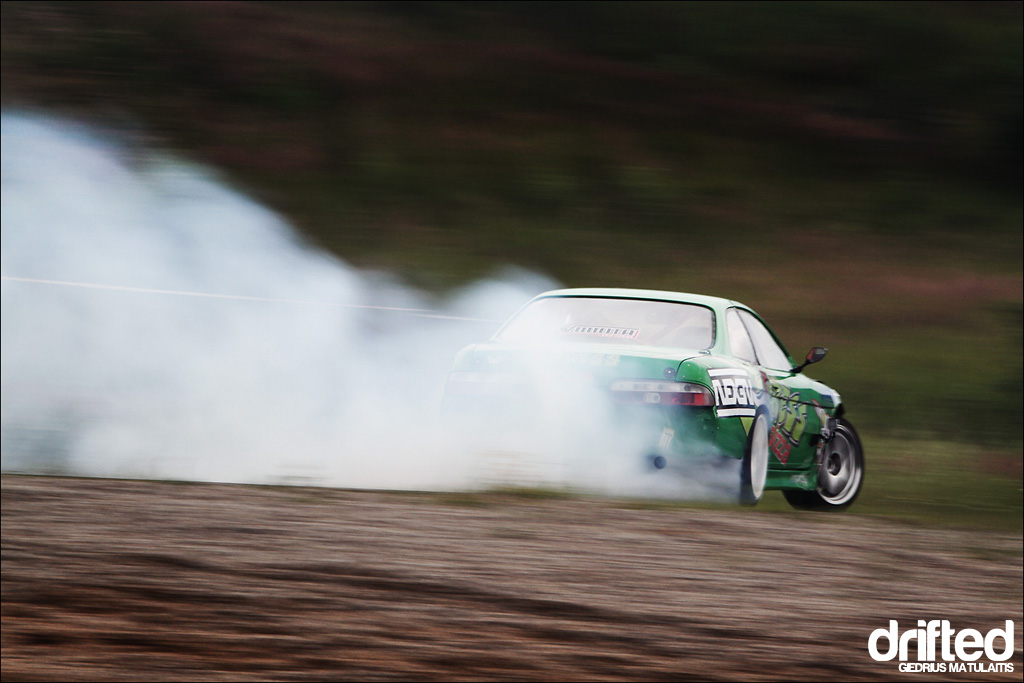 Odi was fighting all week with the SC300. Trying to get comfortable with it was tough. But after getting his car suspension right he was unstoppable at the tandem battles.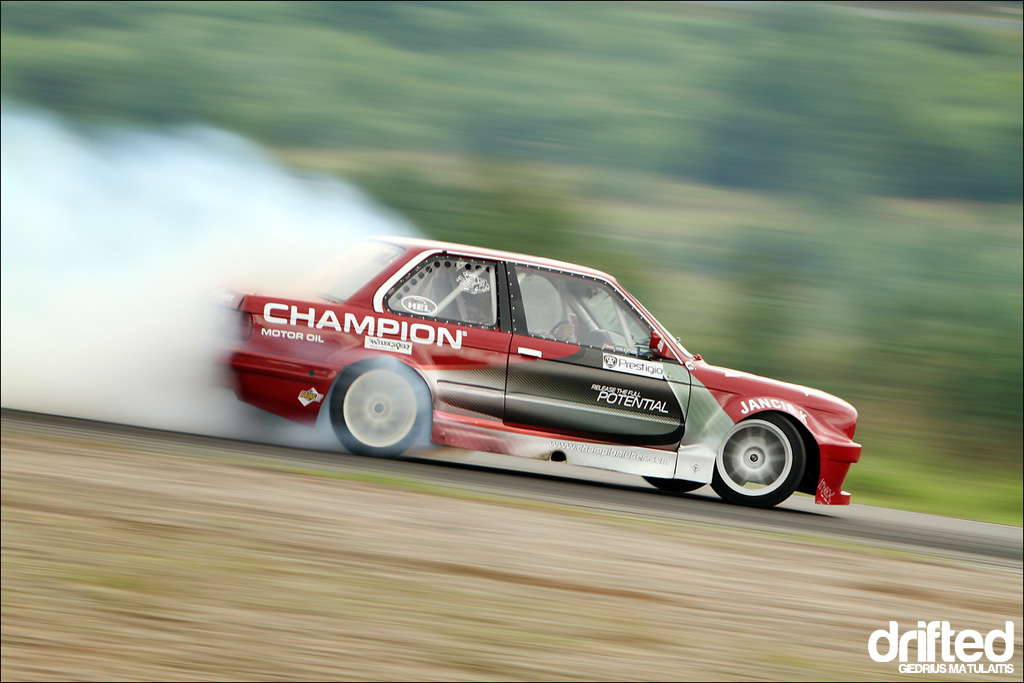 Ivo Cirulis and his e30 boosting through the course. RB25 | 9000rpm
2JZ powered E30 driver, Mantas Kulvinskas (Lithuania), got used to the track quick and was raising his entree speed after each run.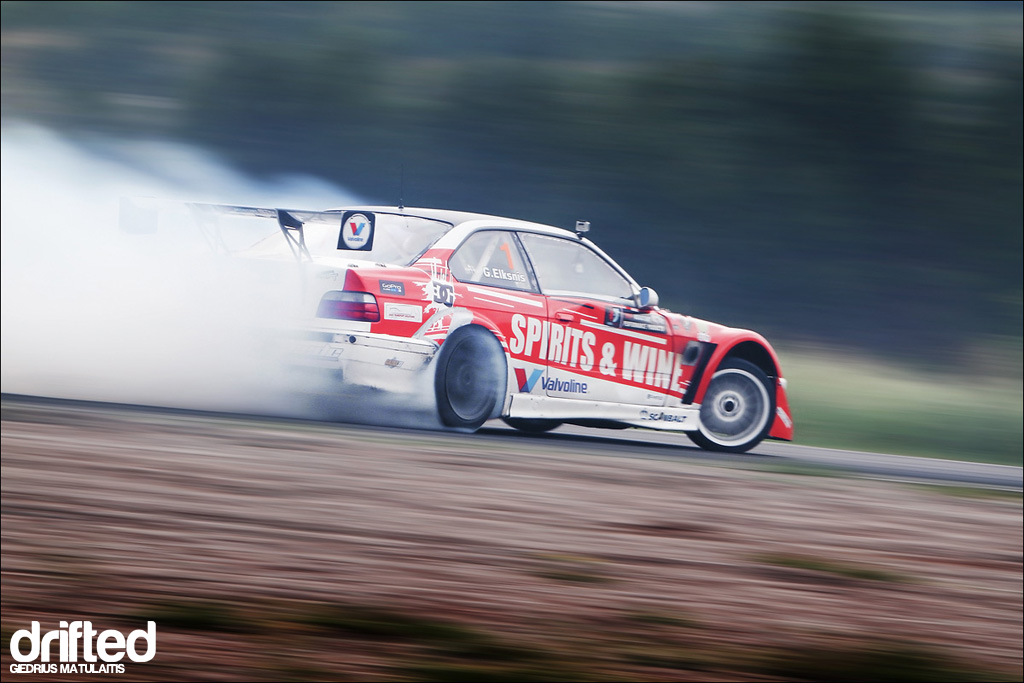 Round 3 winner, Gvido Elksnis burning smoke.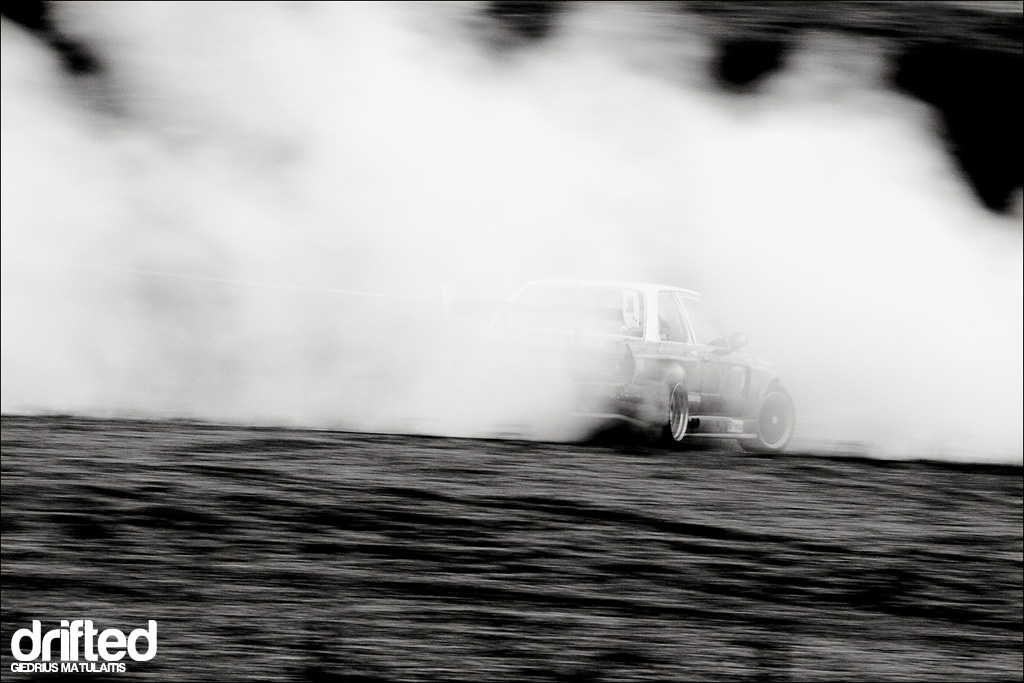 Janis Eglite, following a cloud of smoke.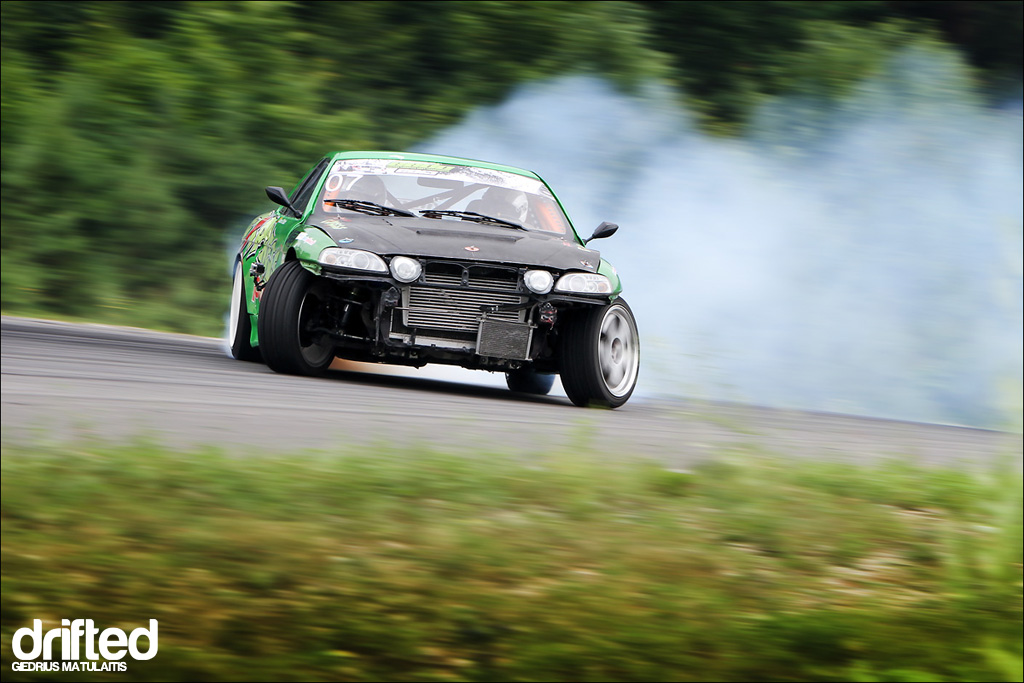 Odi Bakchis in the Drifter.LT SC300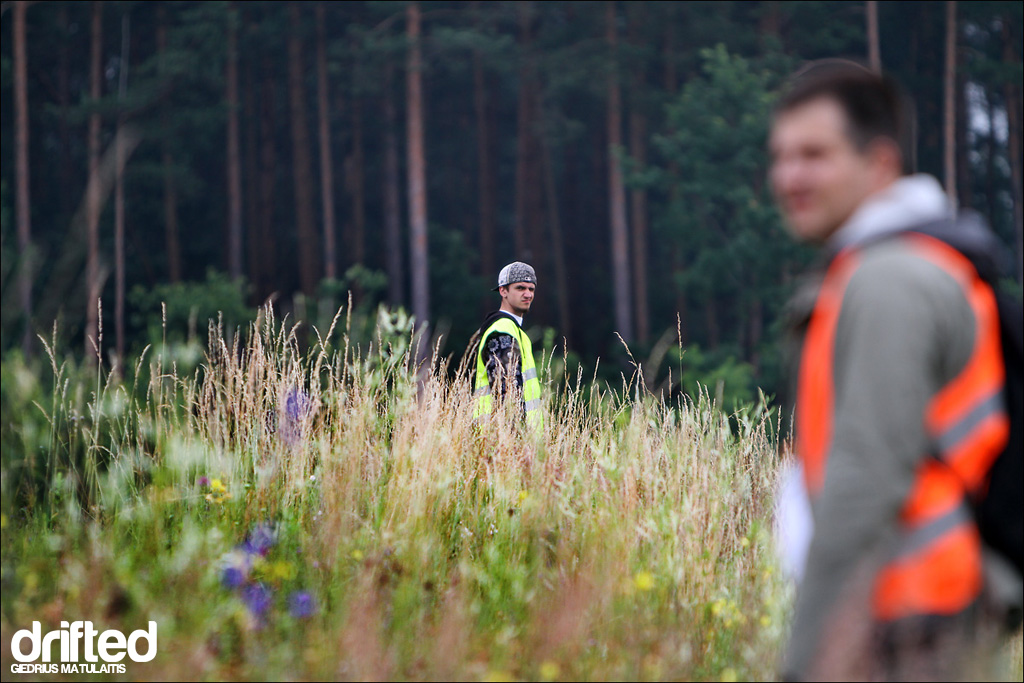 Media.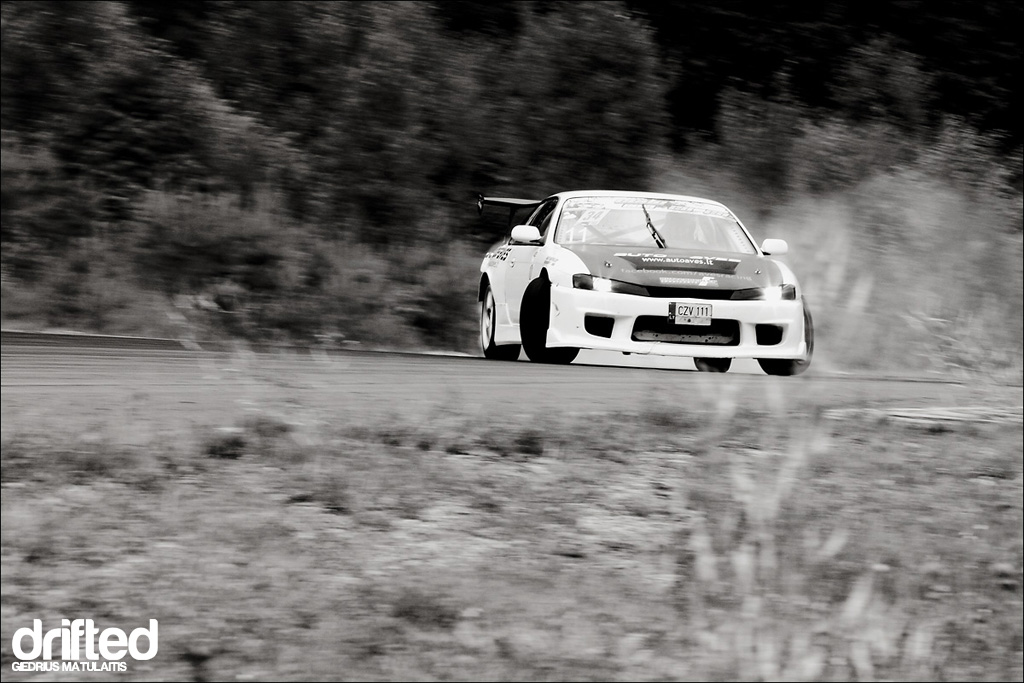 Izidorius Paukstys (Lithuania)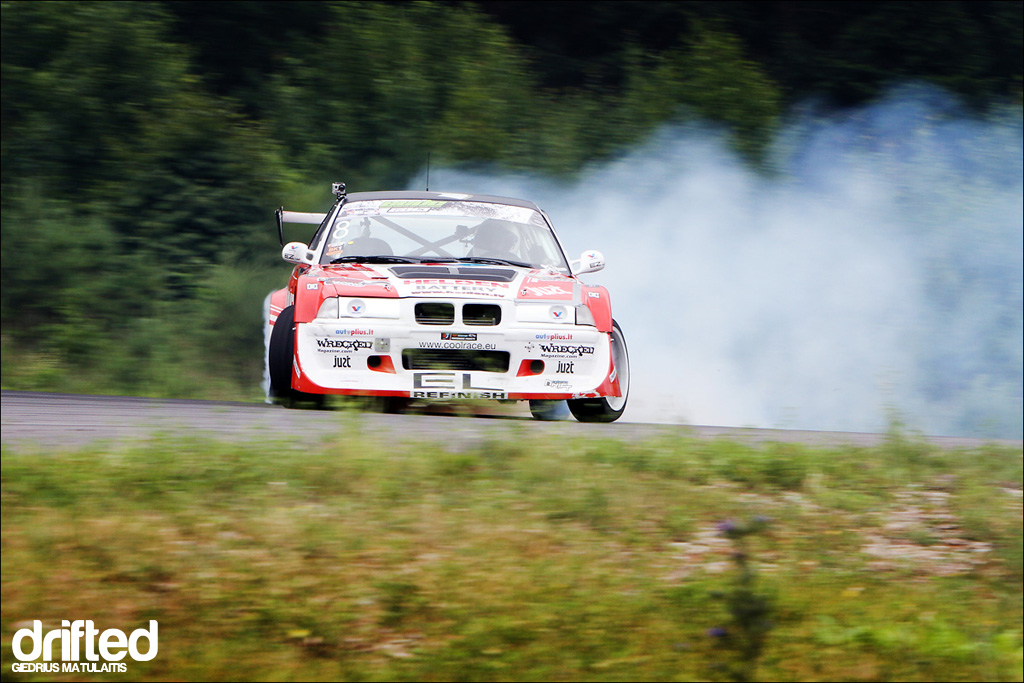 Gvido Elksnis
Alex Golovnya putting a smile onto his s13's face.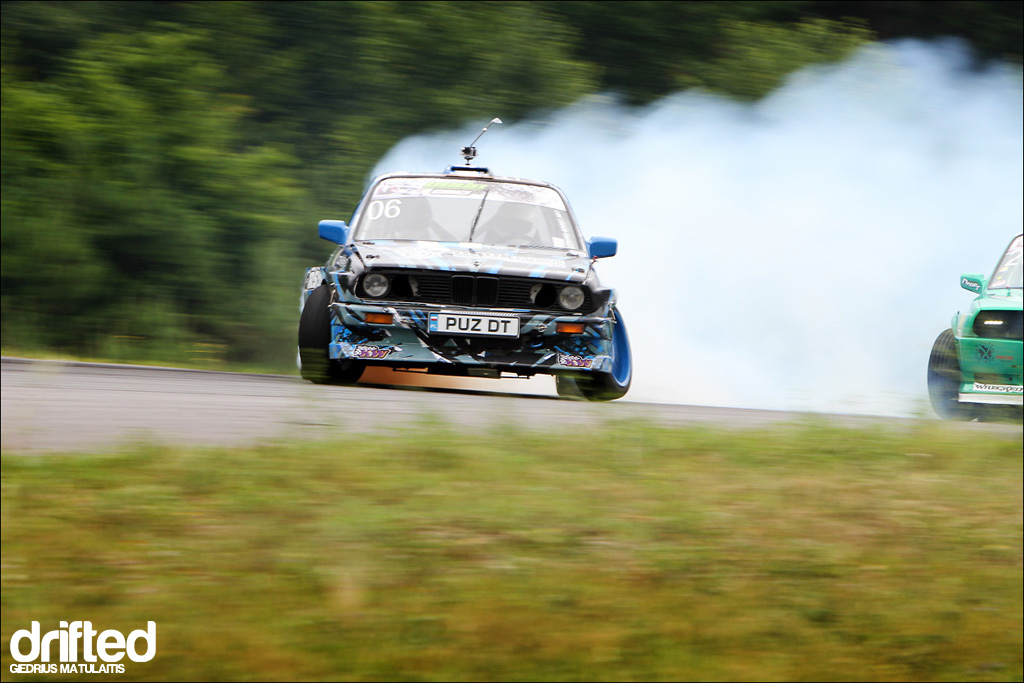 Eglite keeping up with Hypki's crazy lines durining training.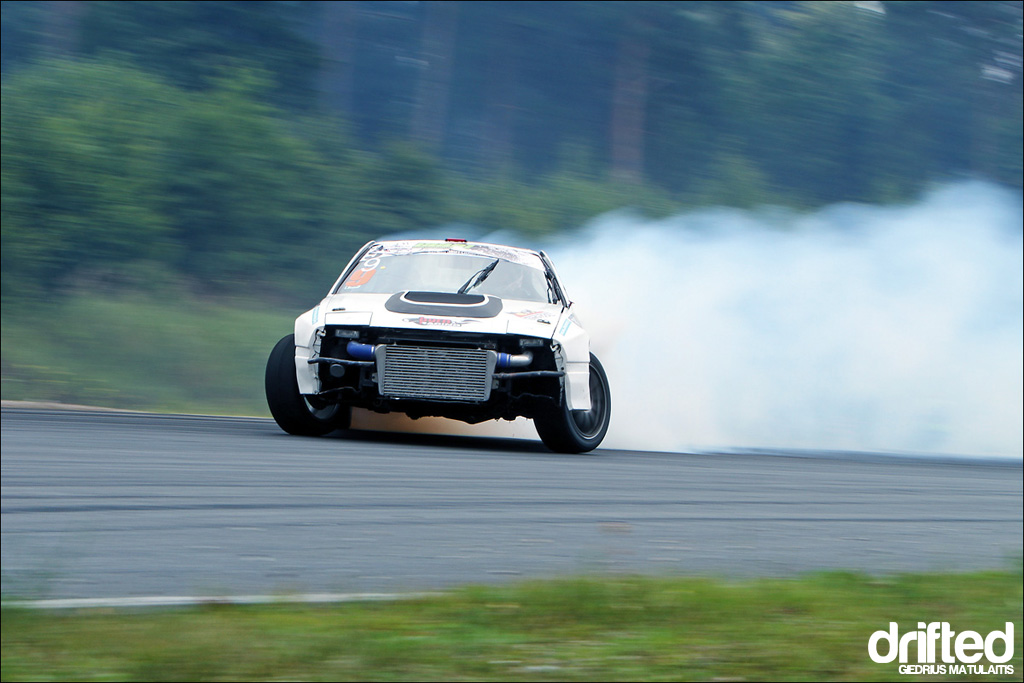 Dima Nagula, Belorus, RX7
Gvido Elksnis dipping his feet into the sand.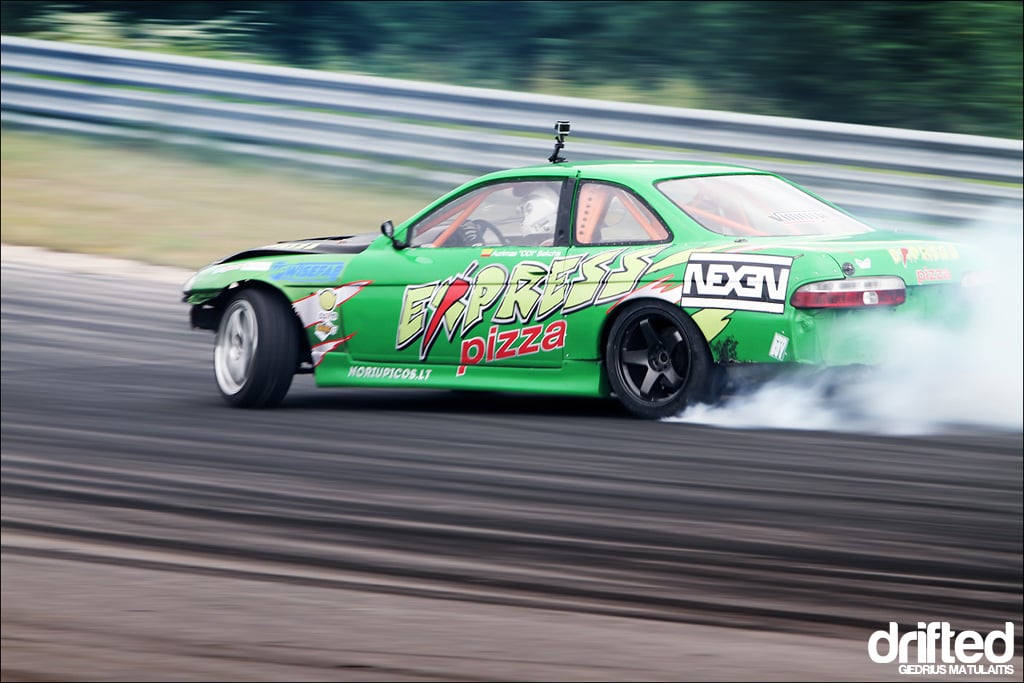 Odi locking up for a little distance.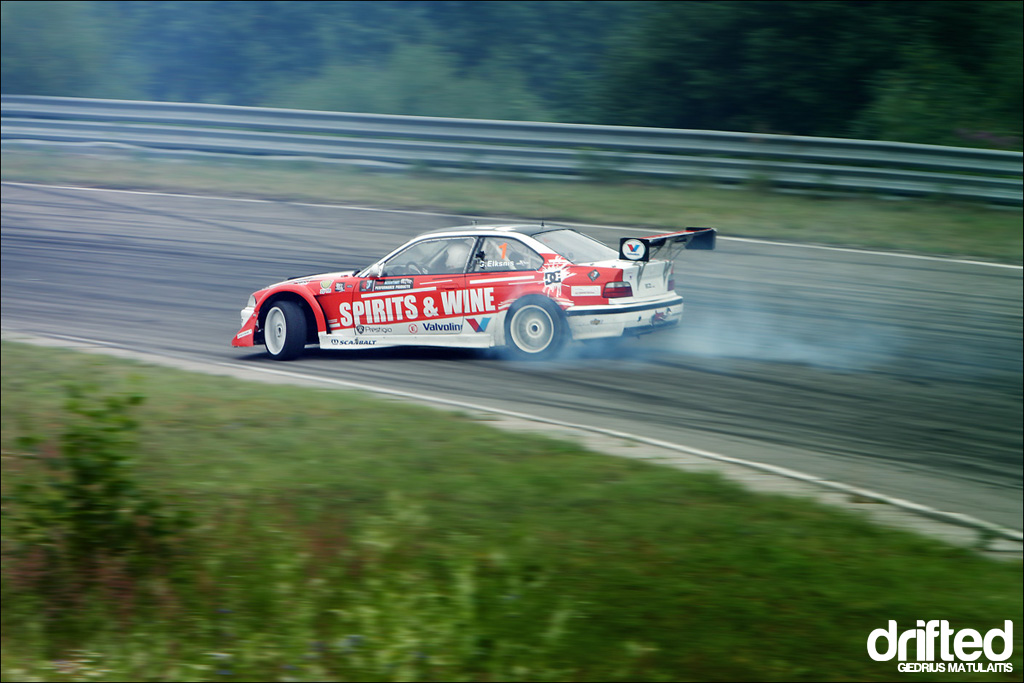 Gvido's BMW always looks proper.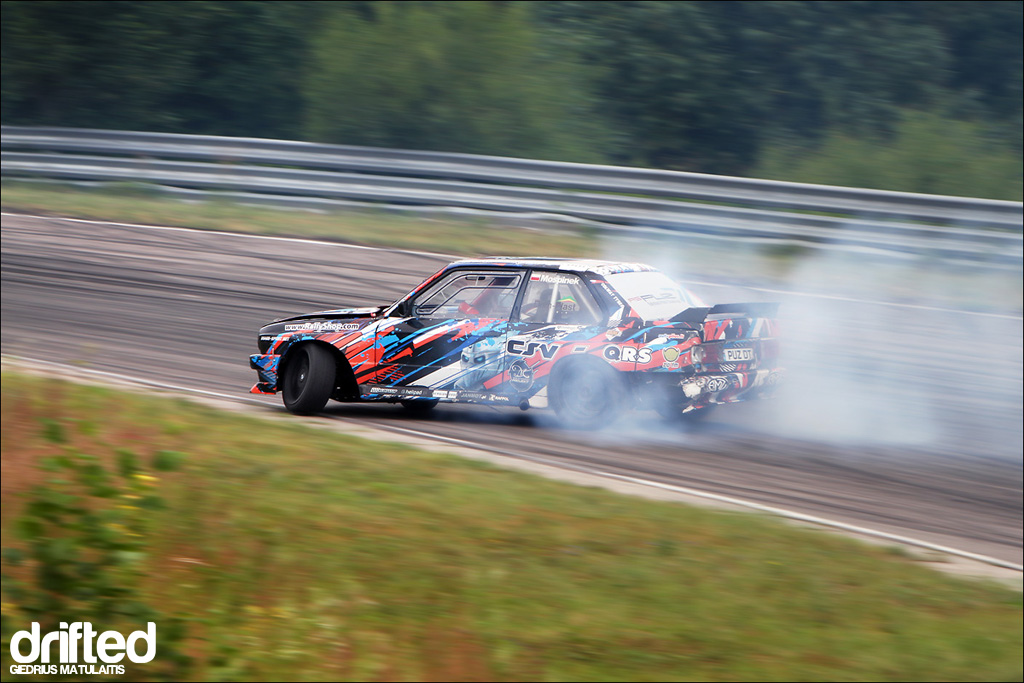 Mospinek from Puz Drift Team.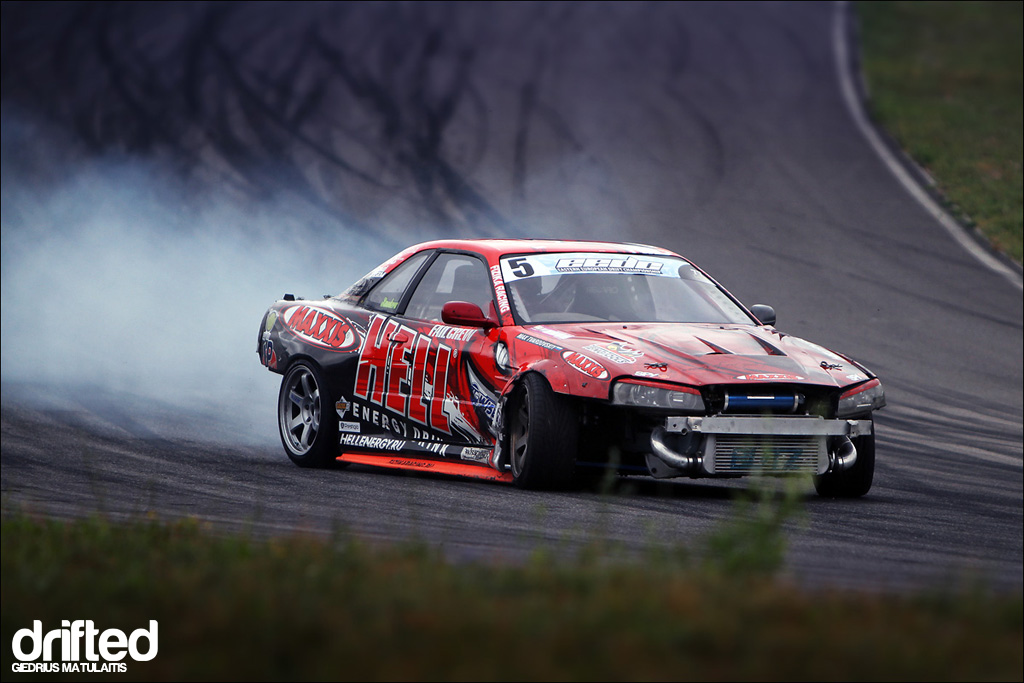 Max Tvardovskyi took a nasty spill at Stage 3. Im very glad to see him up and running again. He said that this course is unbelievably fast, and that he might need more power for next year.
Formula D driver, Aurimas "Odi" Bakchis testing different settings of tire pressure to figure out what he's going to run in qualifying and tandem.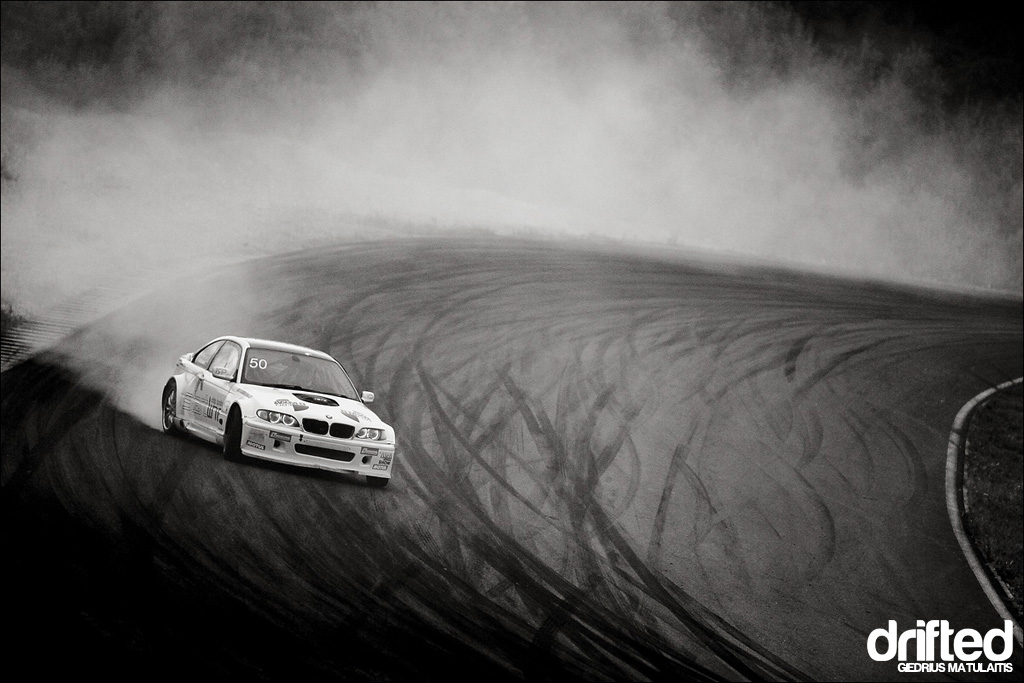 Andrius Vasiliauskas (Lithuania)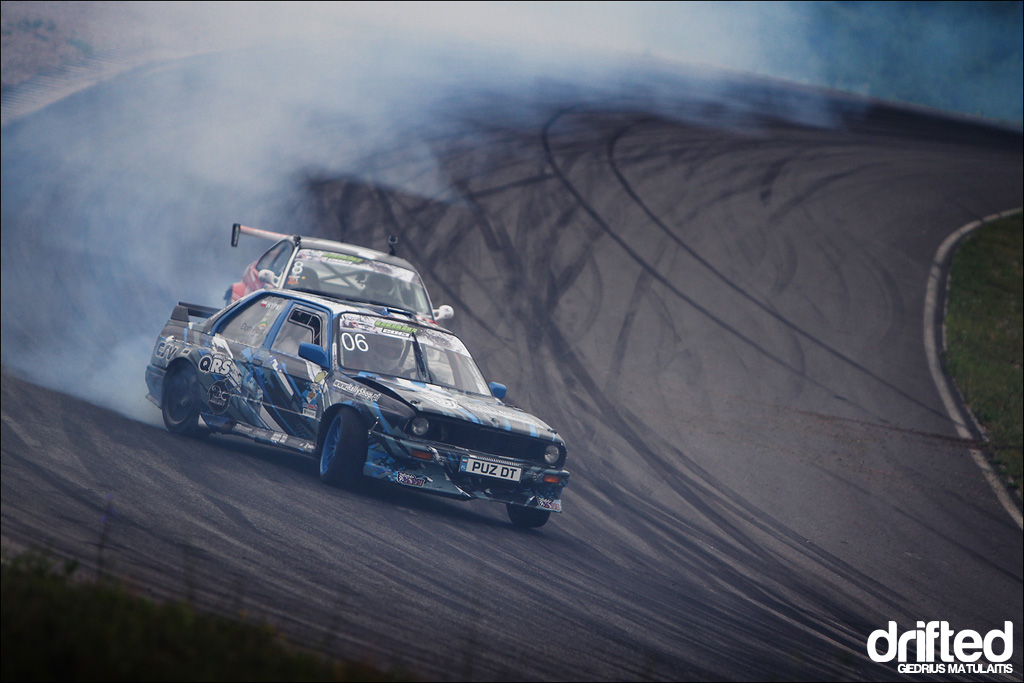 Hypki vs. Gvido
Andrius Vasiliauskas trying to keep up.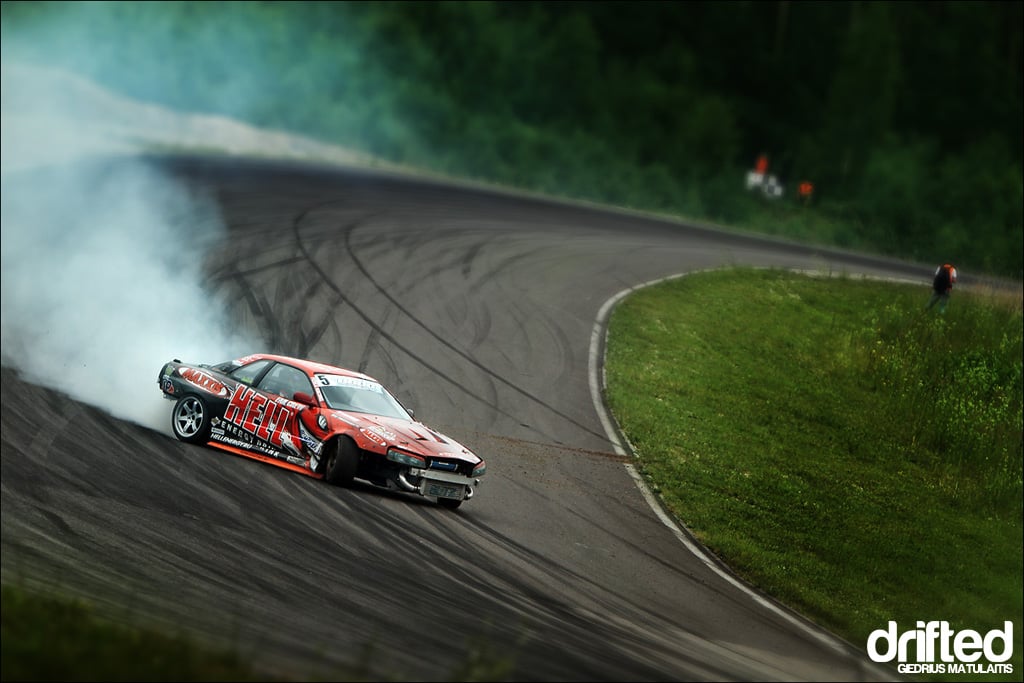 Fail Crew driver, Max Tvardovskiy.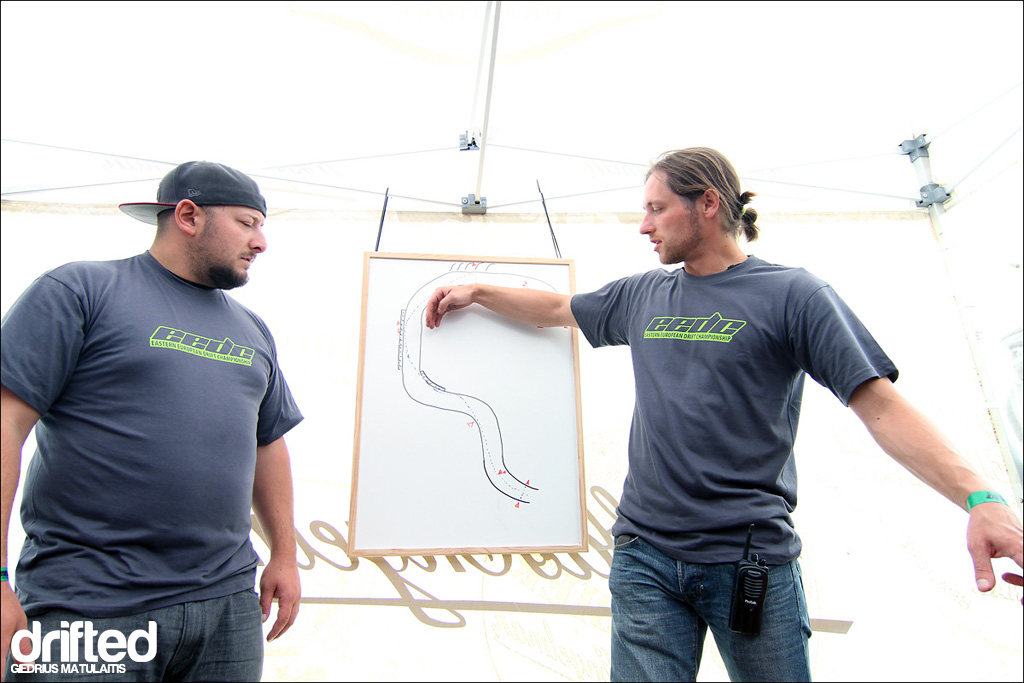 Faruk M. Kugay and Mantas Kuzmarskis explaining the track and what they expect from the competitors.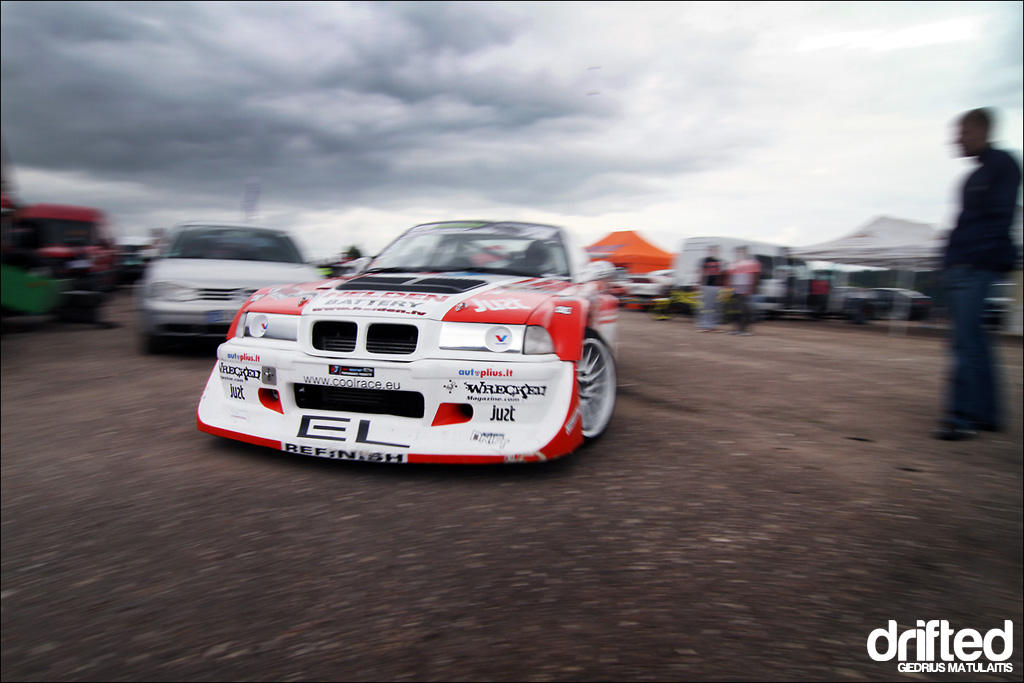 Gvido rolling in.
Kulvinskas 2JZ taking a trip to the start line.
MAXXXX with MAAXXXXXIIISS!!!!
Coffee-Inn ladies kept us up all day!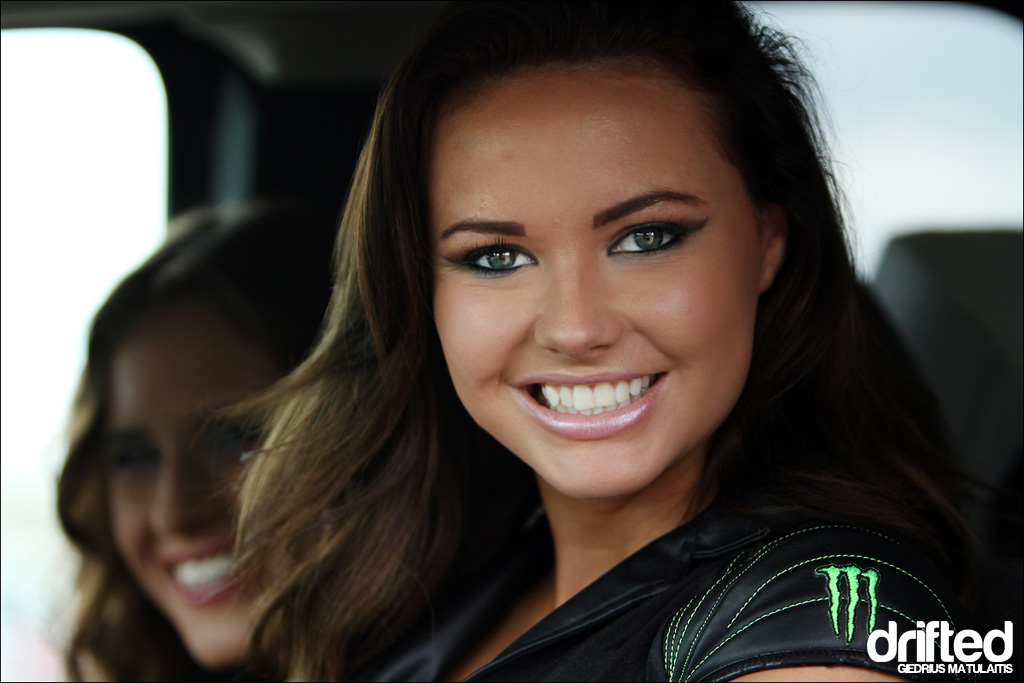 Monster Energy eye candy.
Rolling up!
Monster'ed.
Monster Girls. Doesn't sound good right? 😀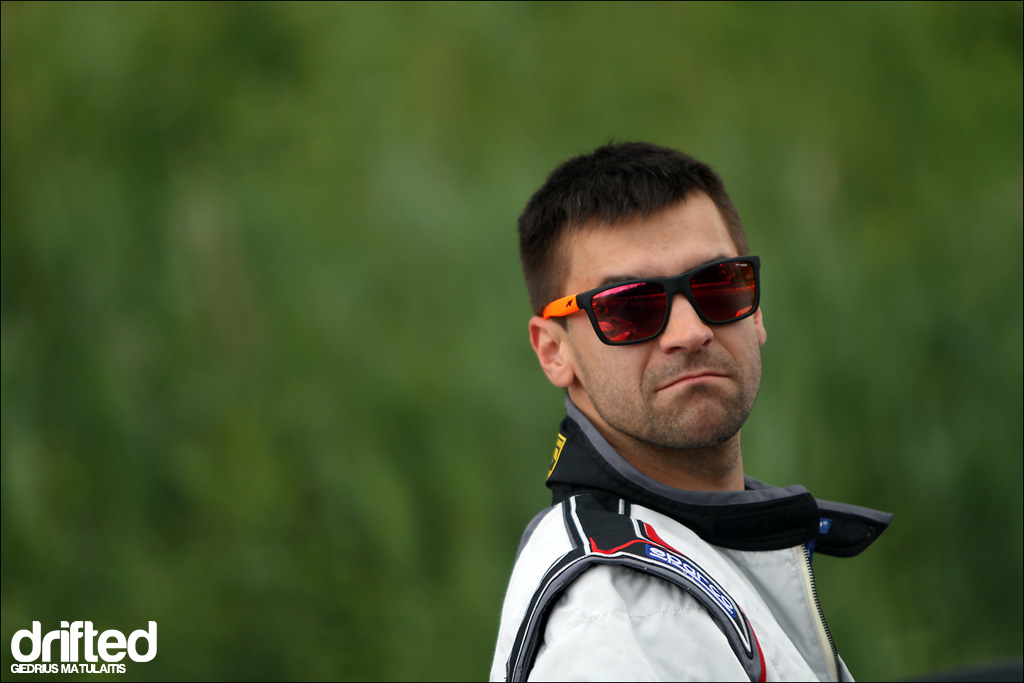 Fashionable Kristaps Bluss
Kestutis Petronis (Lithuania) | 2JZ S14
Andrius Vasiliauskas burning red smoke.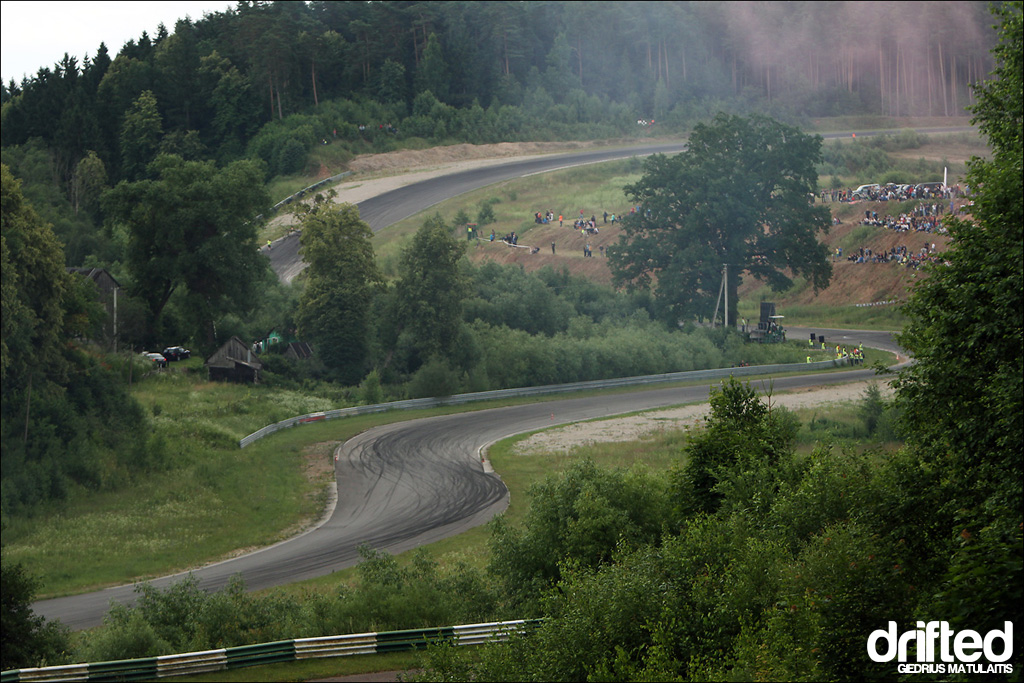 Nemunring, Oak turn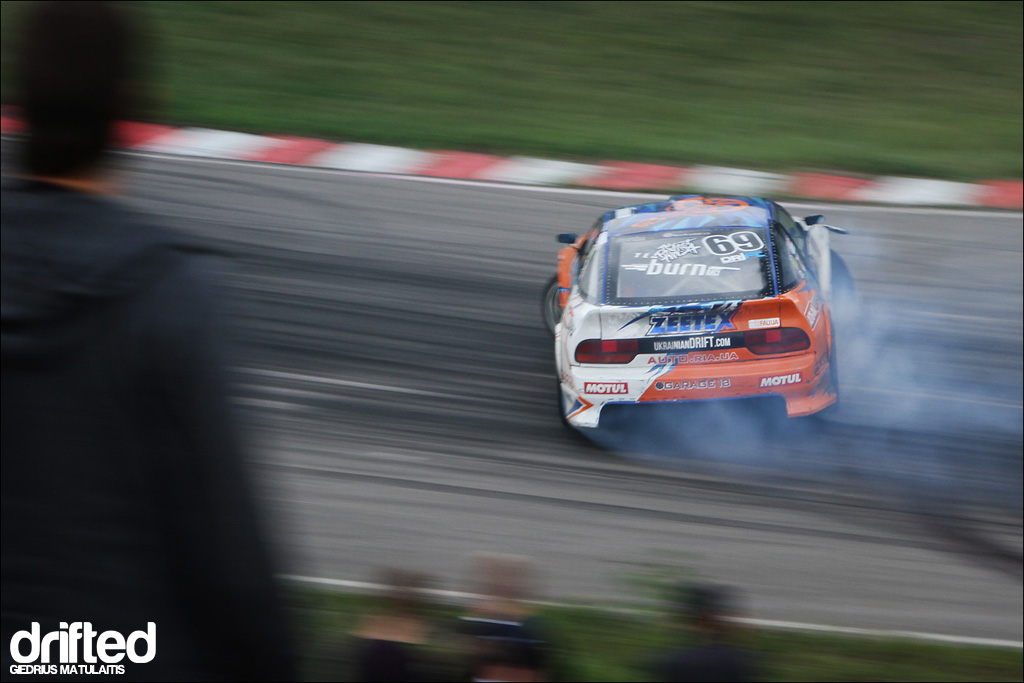 Alex Golovnya from the crowd perspective.
The crowd was great at this event!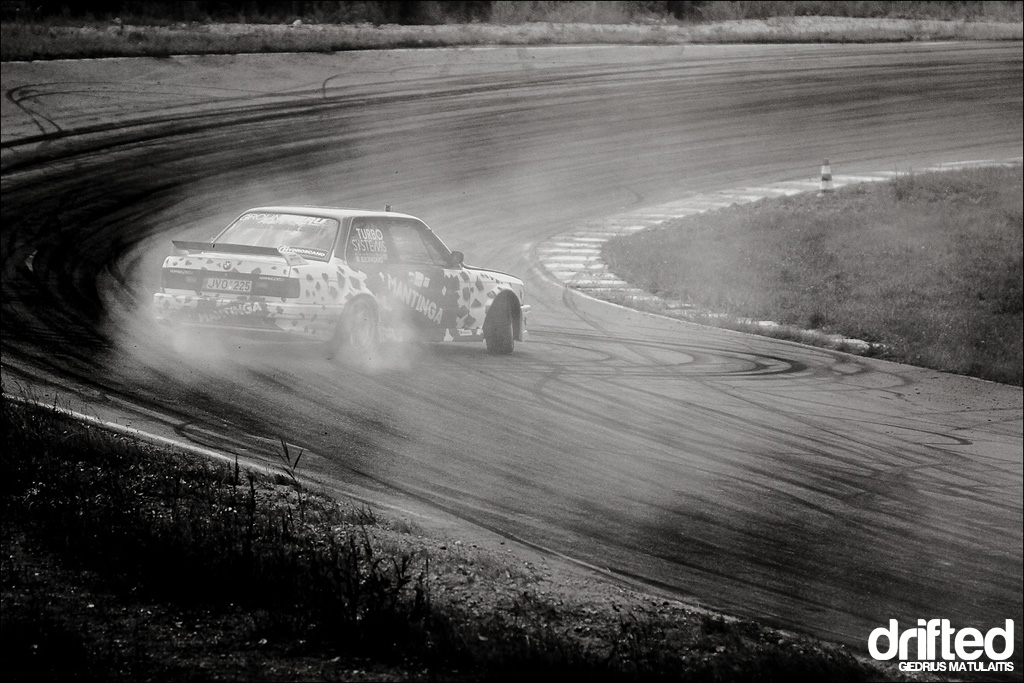 Kulvinskas passing by the Oak tree.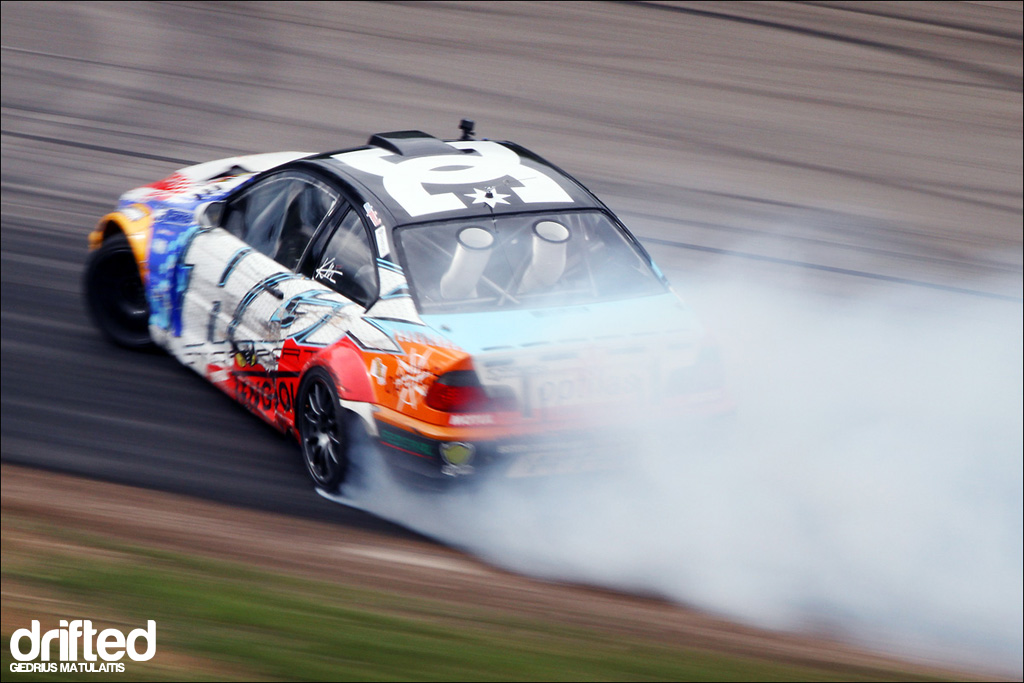 Kristaps Bluss was killing it all day!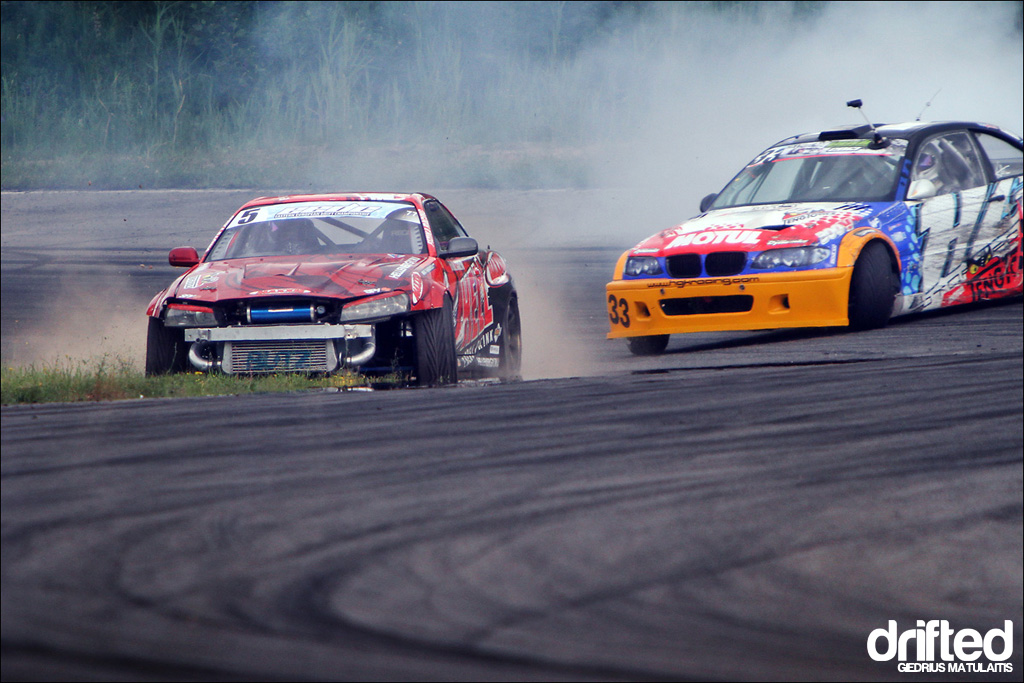 Round 2 finalists, Kristaps vs. Max | Top 32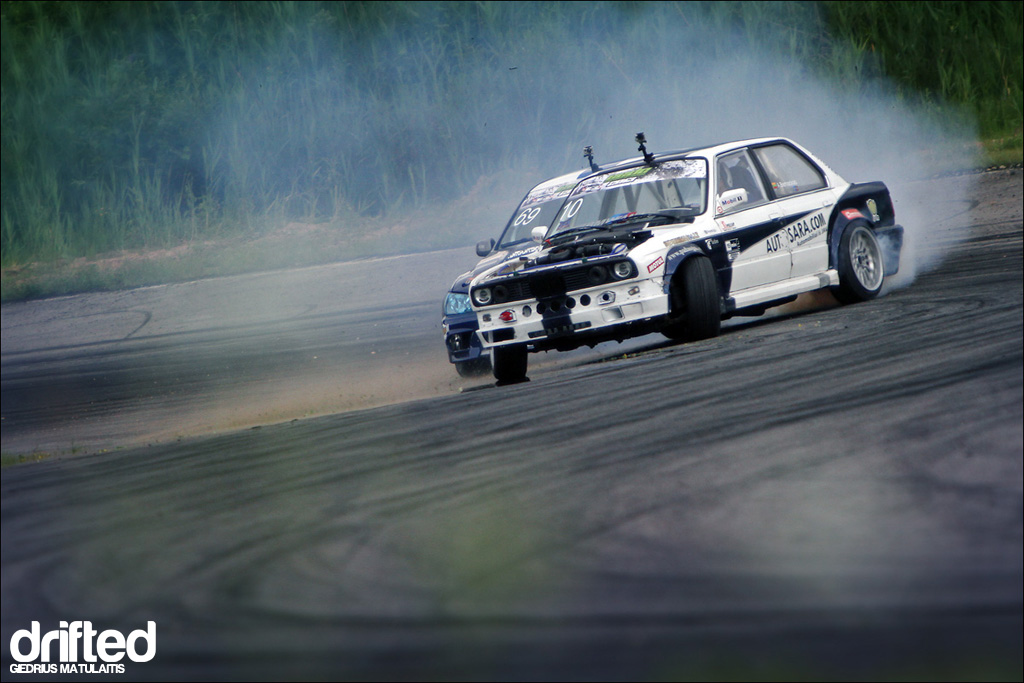 Bernackas trying to loose the lexus.
Alex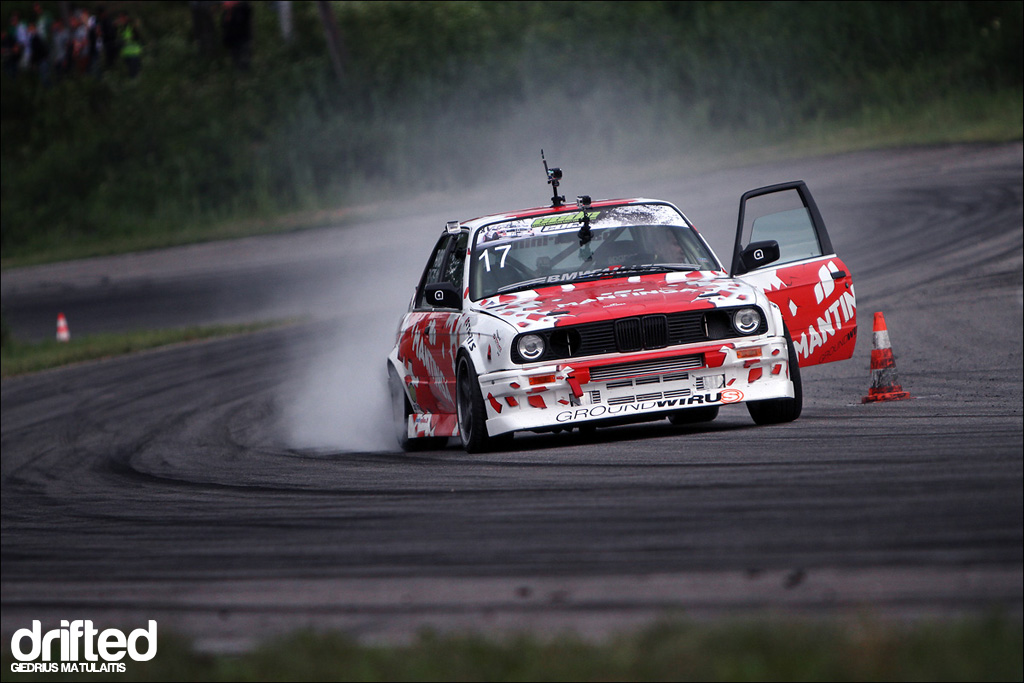 Mantas Kulvinskas, broken suspension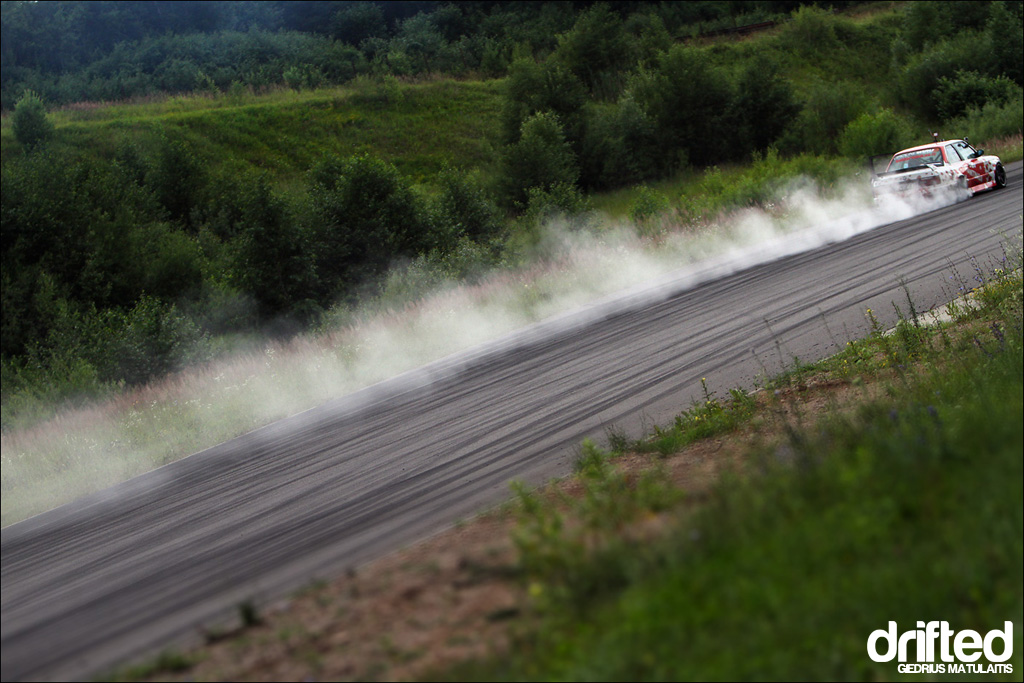 Broken suspension #2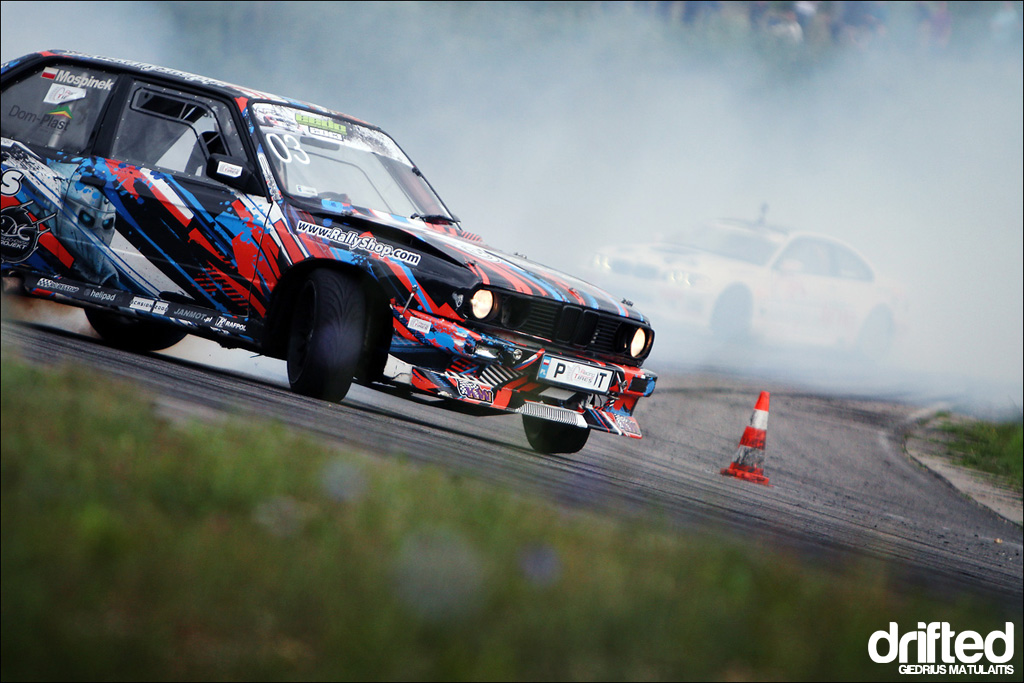 Mospinek loosing Vasiliauskas in the smoke at the tandem battle.
Vasiliauskas couldnt loose Puz DT driver, Mospinek.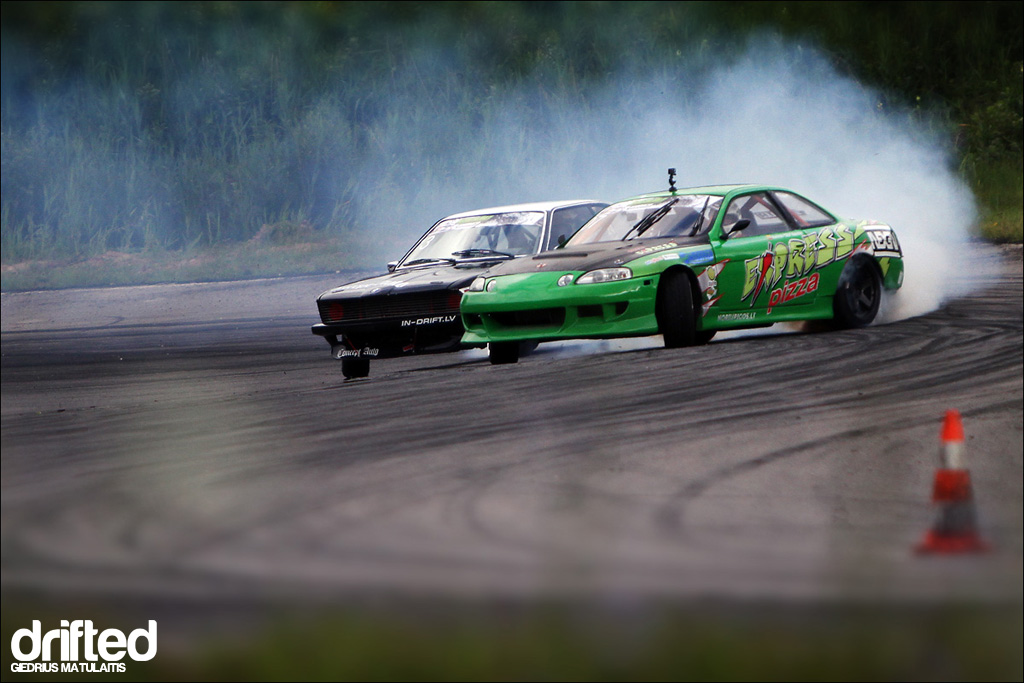 Odi vs. Ingus Jekabsons
Egle vs. Cirulis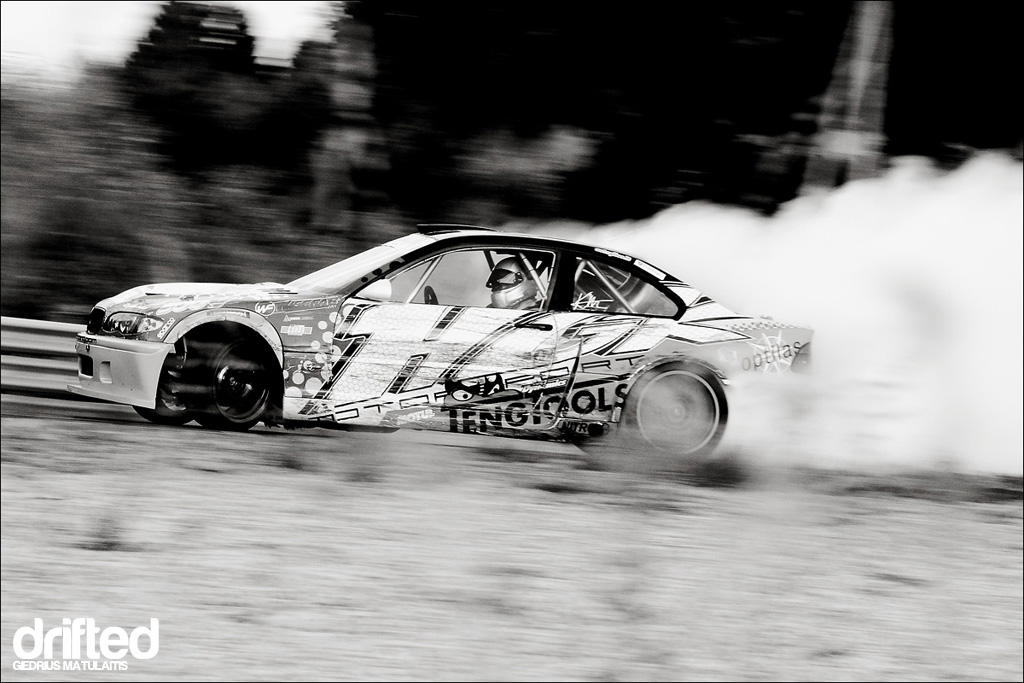 Kristaps Bluss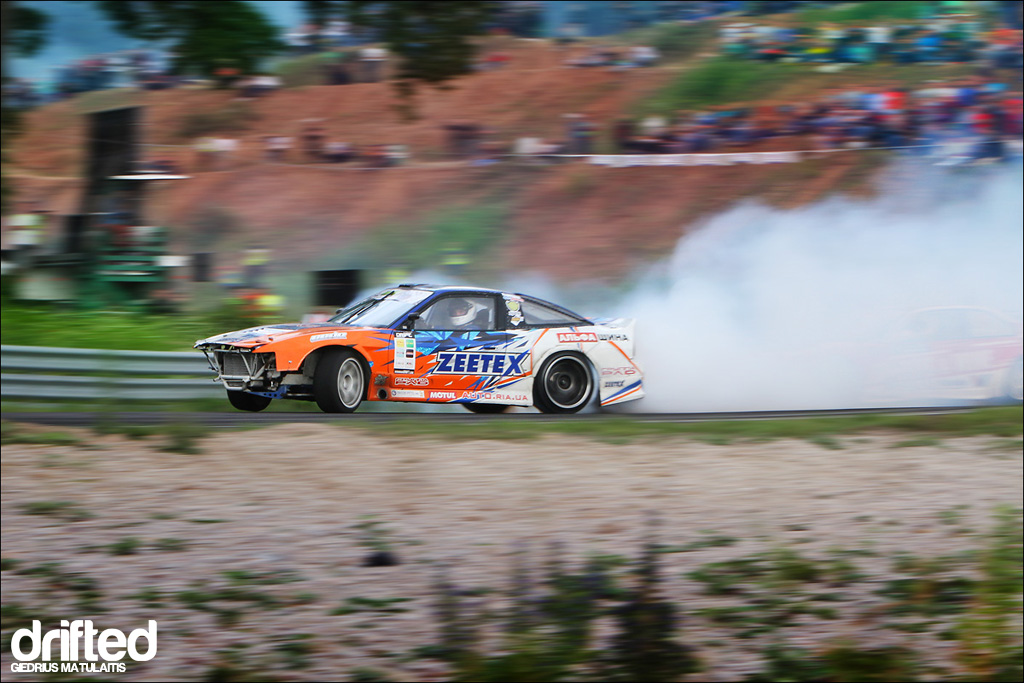 Alex
Mospinek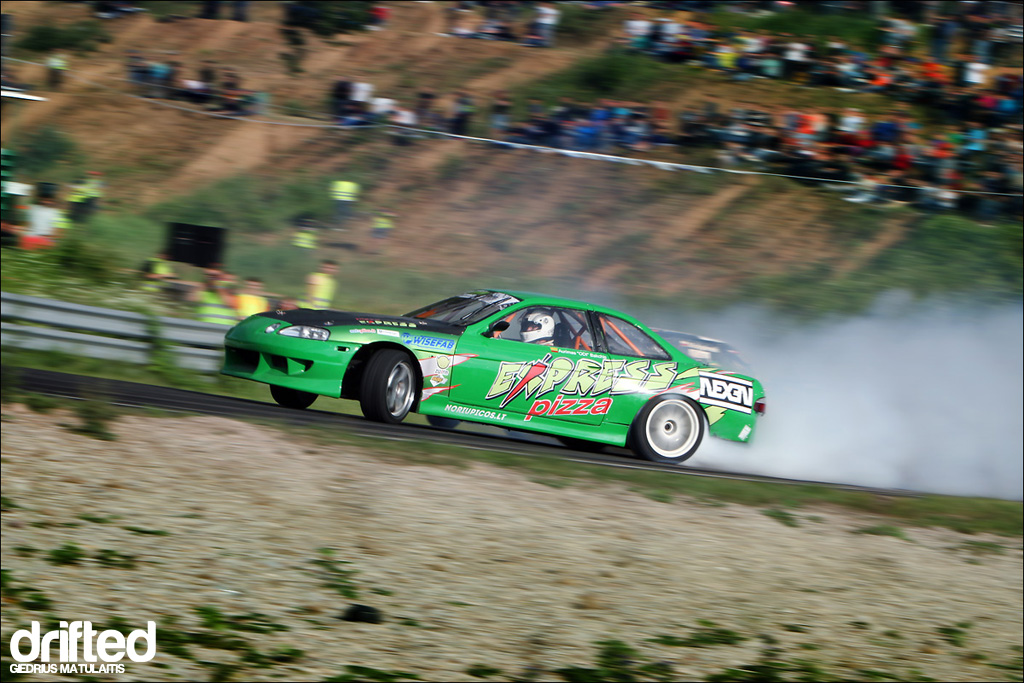 Odi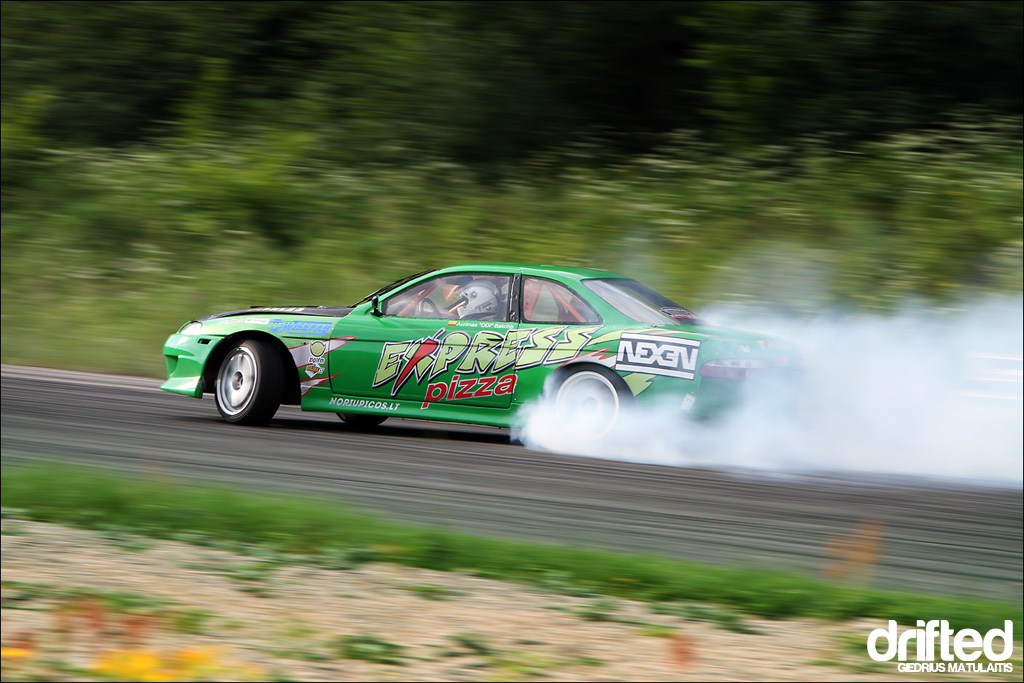 Odi
Kristaps
Gvido vs Kristaps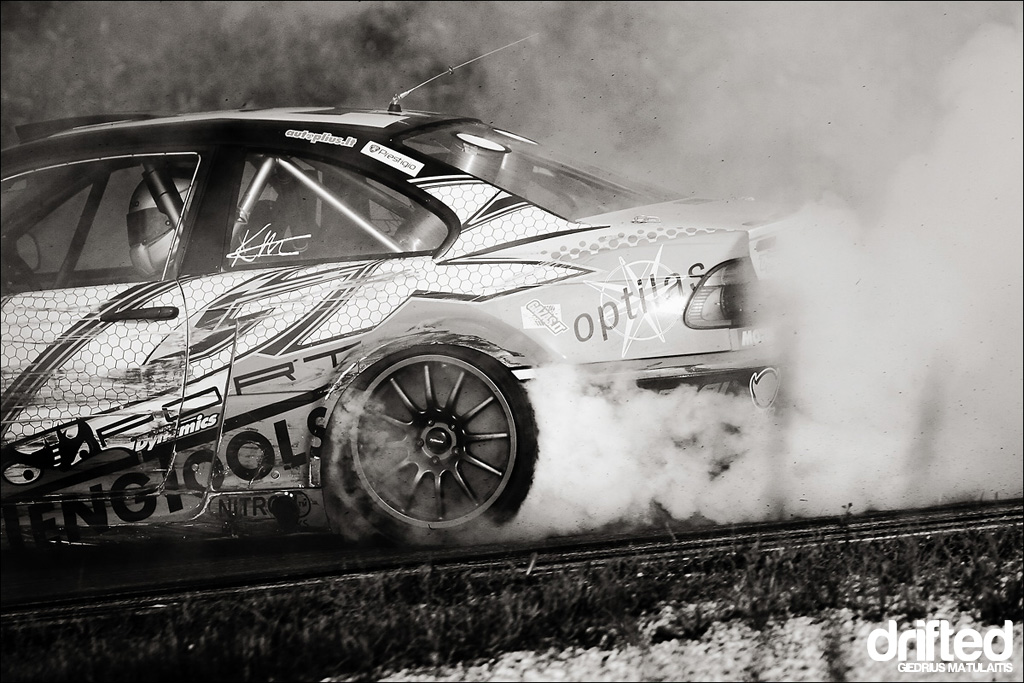 Darth Wader, Kristaps.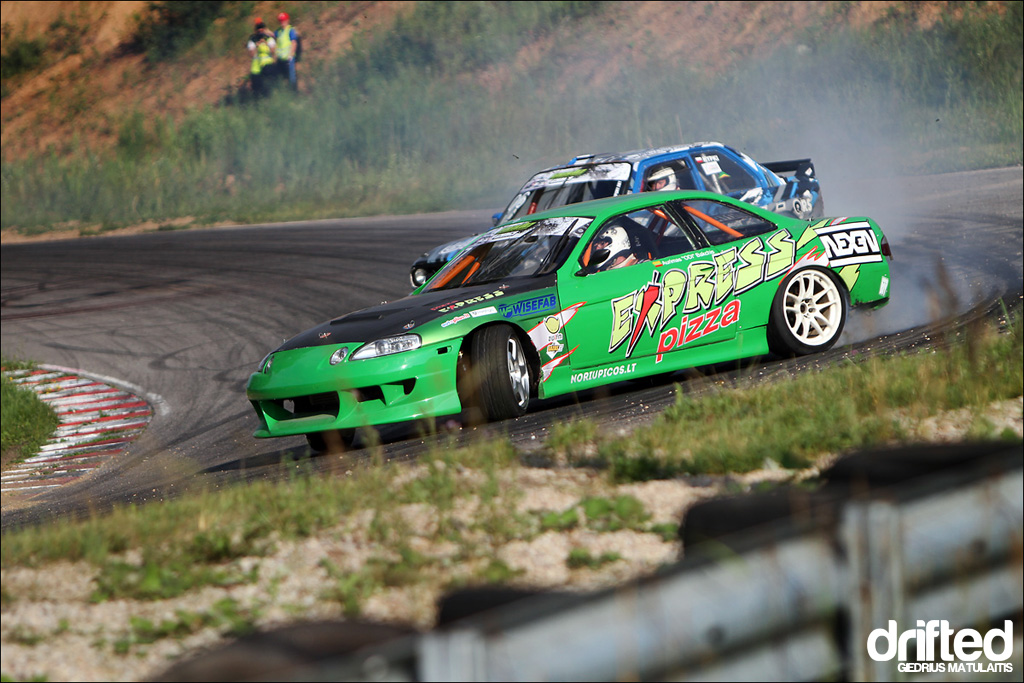 Odi vs Hypki Top 4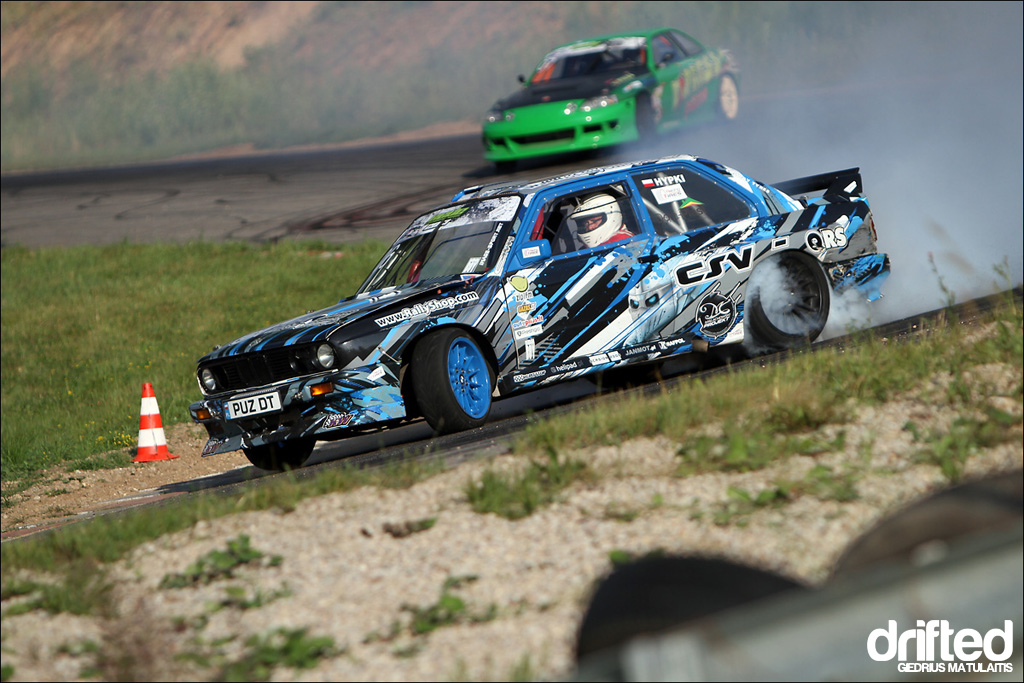 Hypki vs. Odi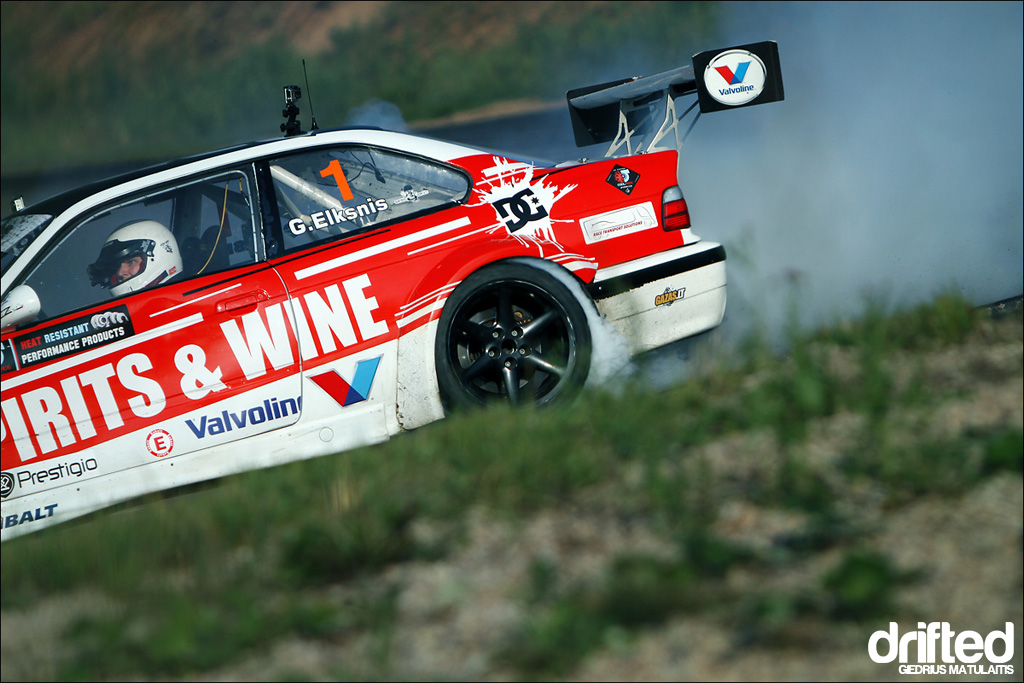 Cameraman Gvido (he is awesome barmen too)
Hypki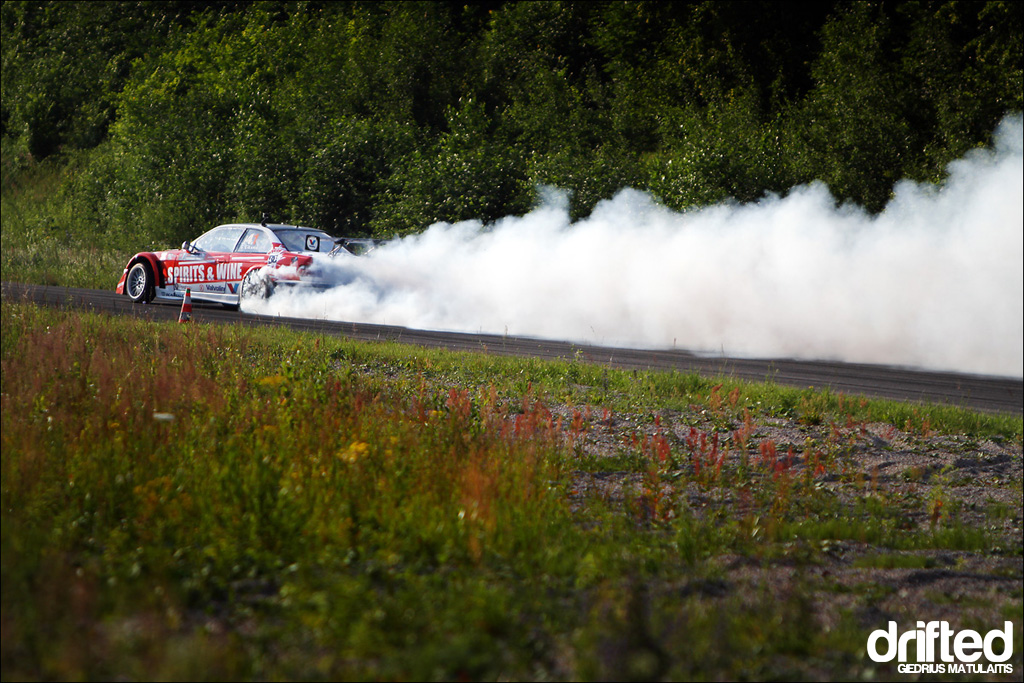 Gvido's crazy smoke trail.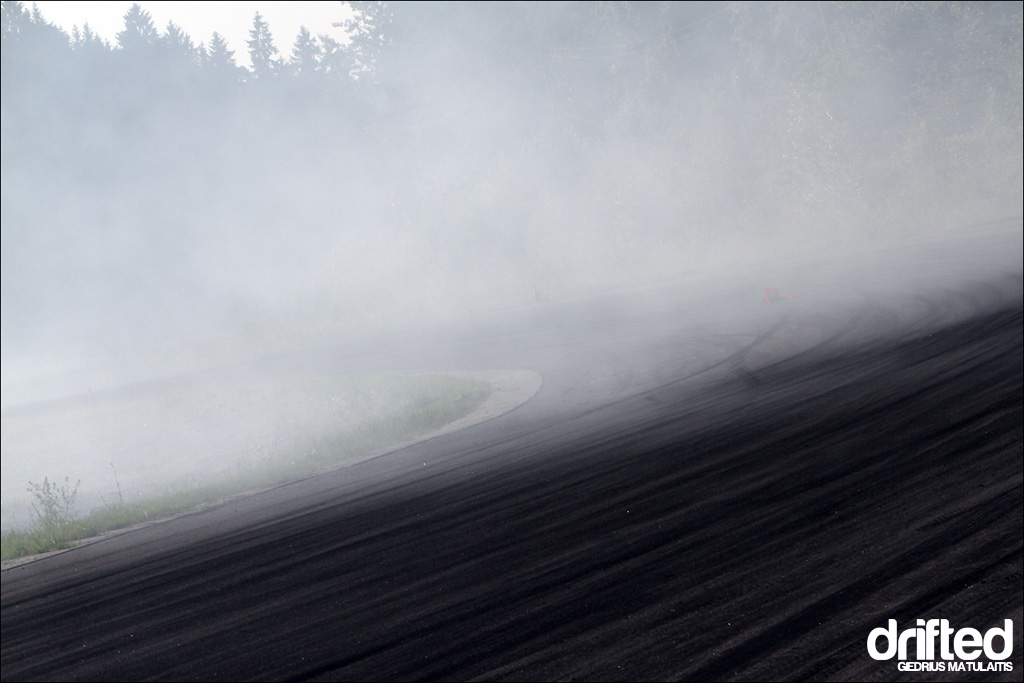 NEMUNRING under Smoke.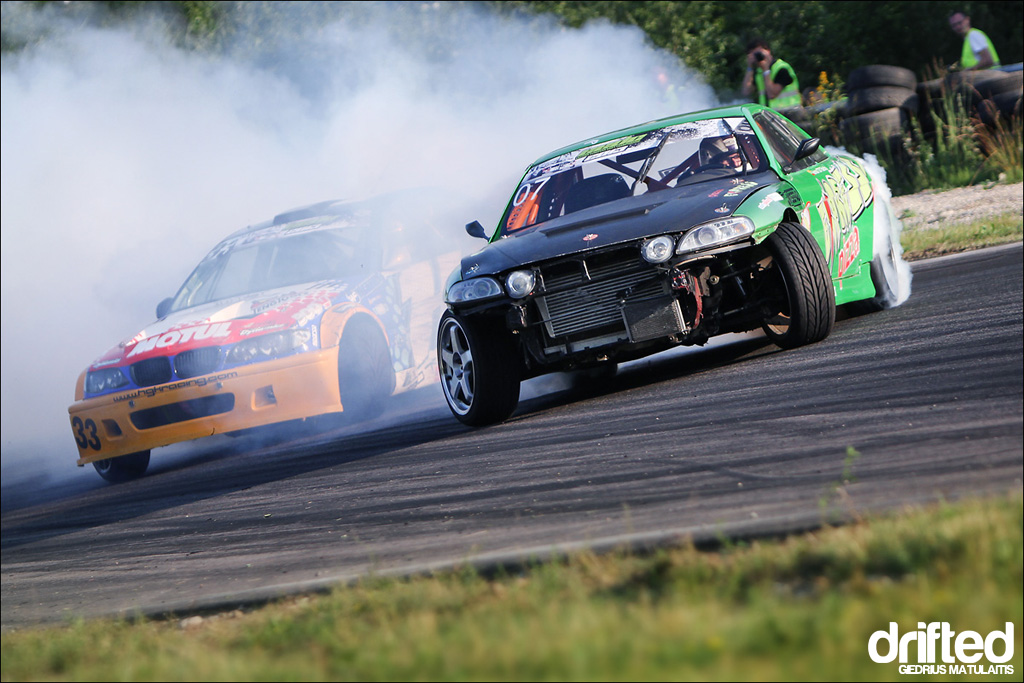 Final battle!!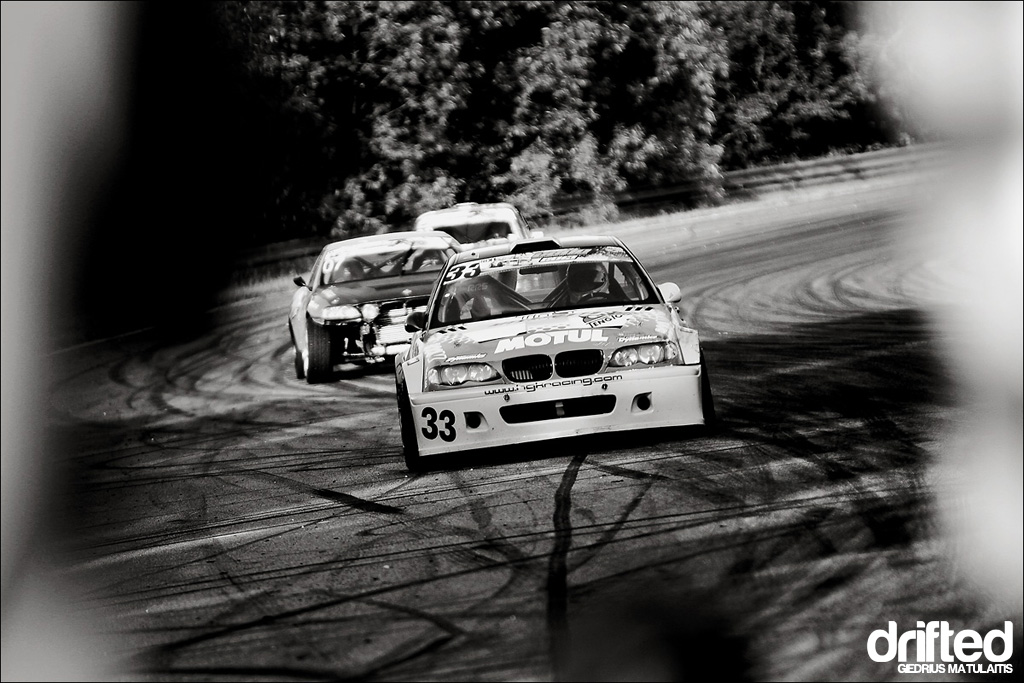 Coasting to the ceremony.
TOP 3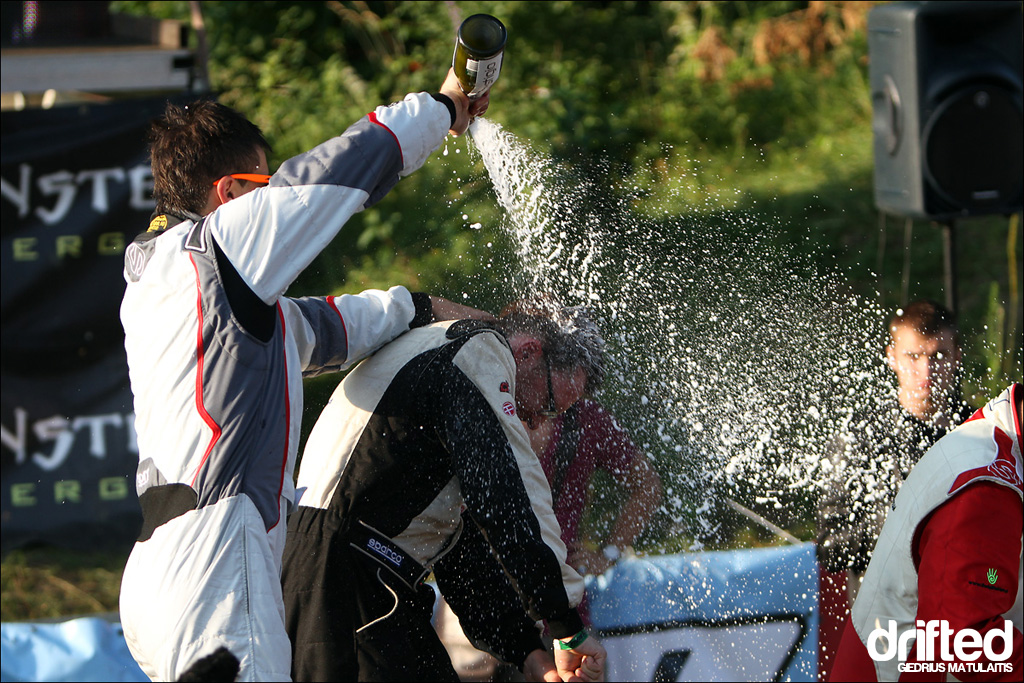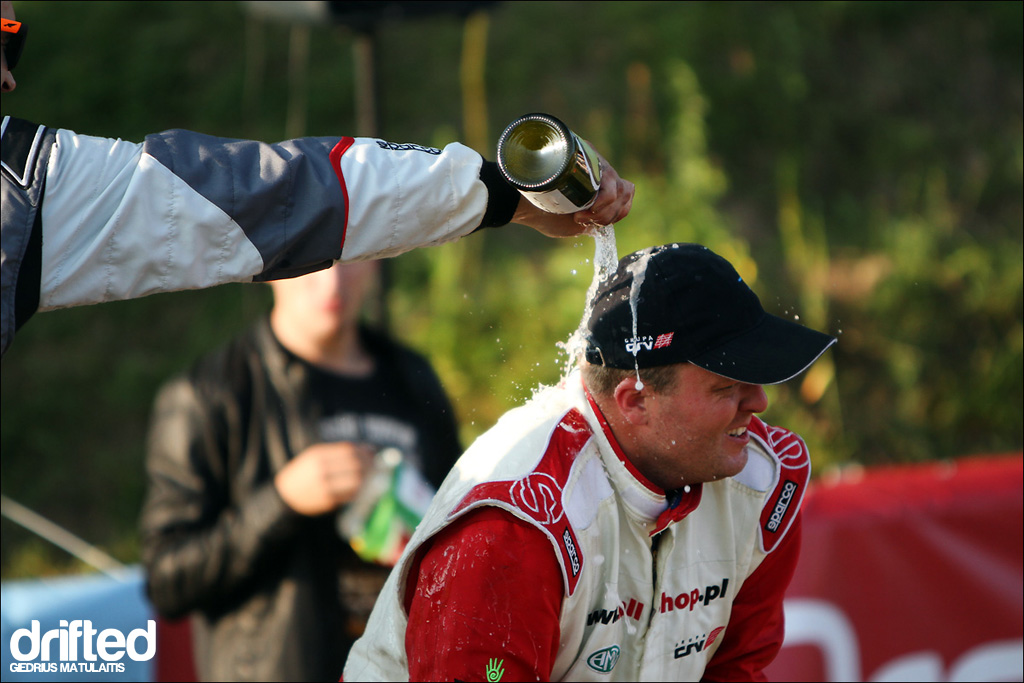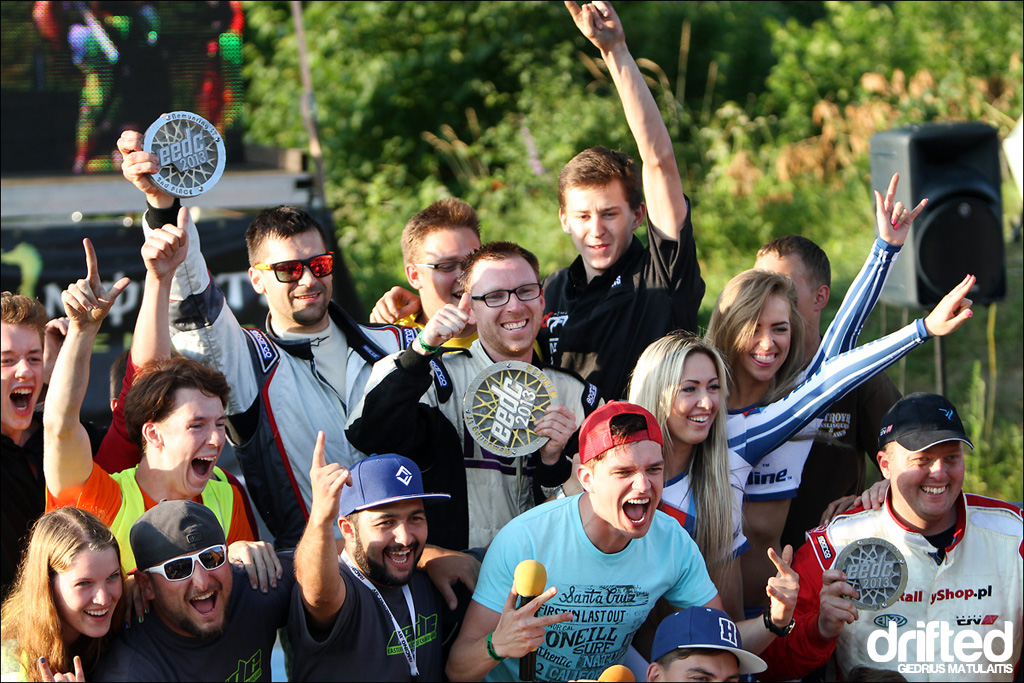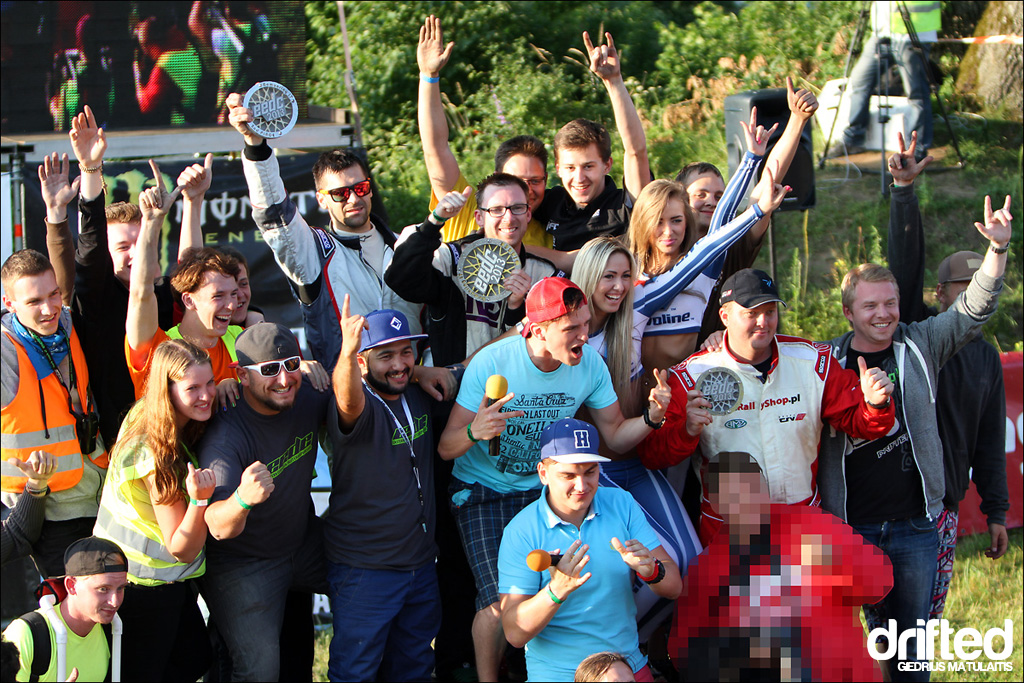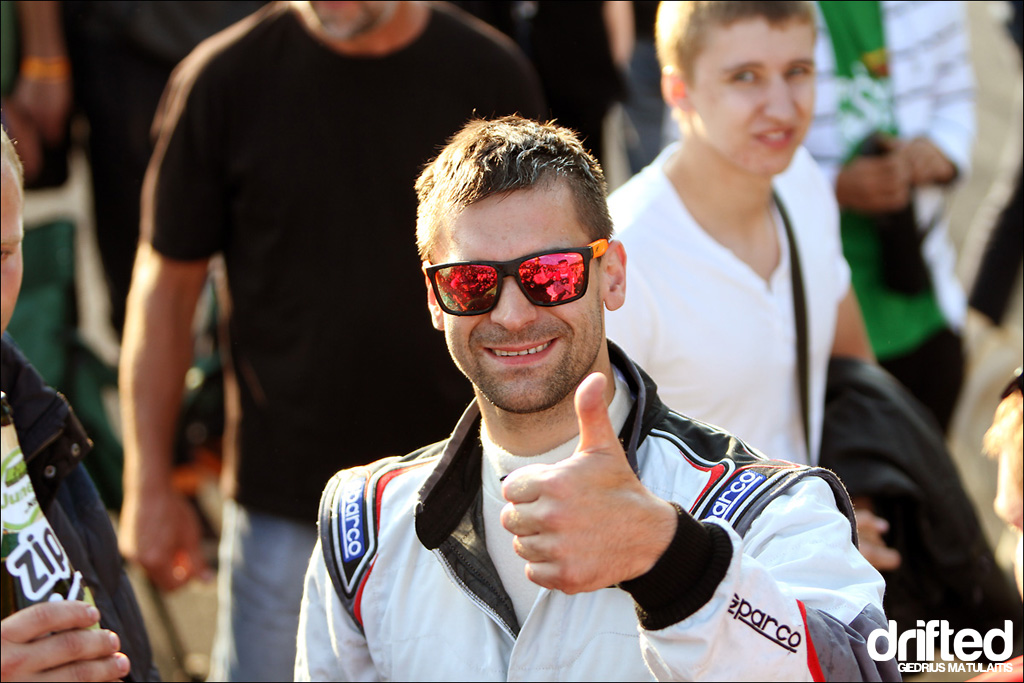 2nd place winner, Kristaps Bluss
3rd place winner, Hypki
Eastern Europe Drift Championship 2013
1st place winner, Aurimas "Odi" Bakchis
EEDC STAGE 4 is now over and it wouldn't have went so well if it wasn't for the staff, drivers, judges, media, vendors, and of course the crowd. Big thanks to you guys for putting up one hell of a show! This event was a surprise to everyone. No-one expected Lithuania to be home to the most epic course in the series. With the runs being so dangerous and with no serious injuries, we close this post and patiently wait for Stage 5 in Mariapocs, Hungary.
Text: Bandana Boy