EVENT: FINALBOSS Weekender.

FINALBOSS is a movement in the UK that consists of a few like minded people who share the same passion for drifting and the history behind it. These guys aren't just into drifting as a form of motorsport, but also the story, cars and culture.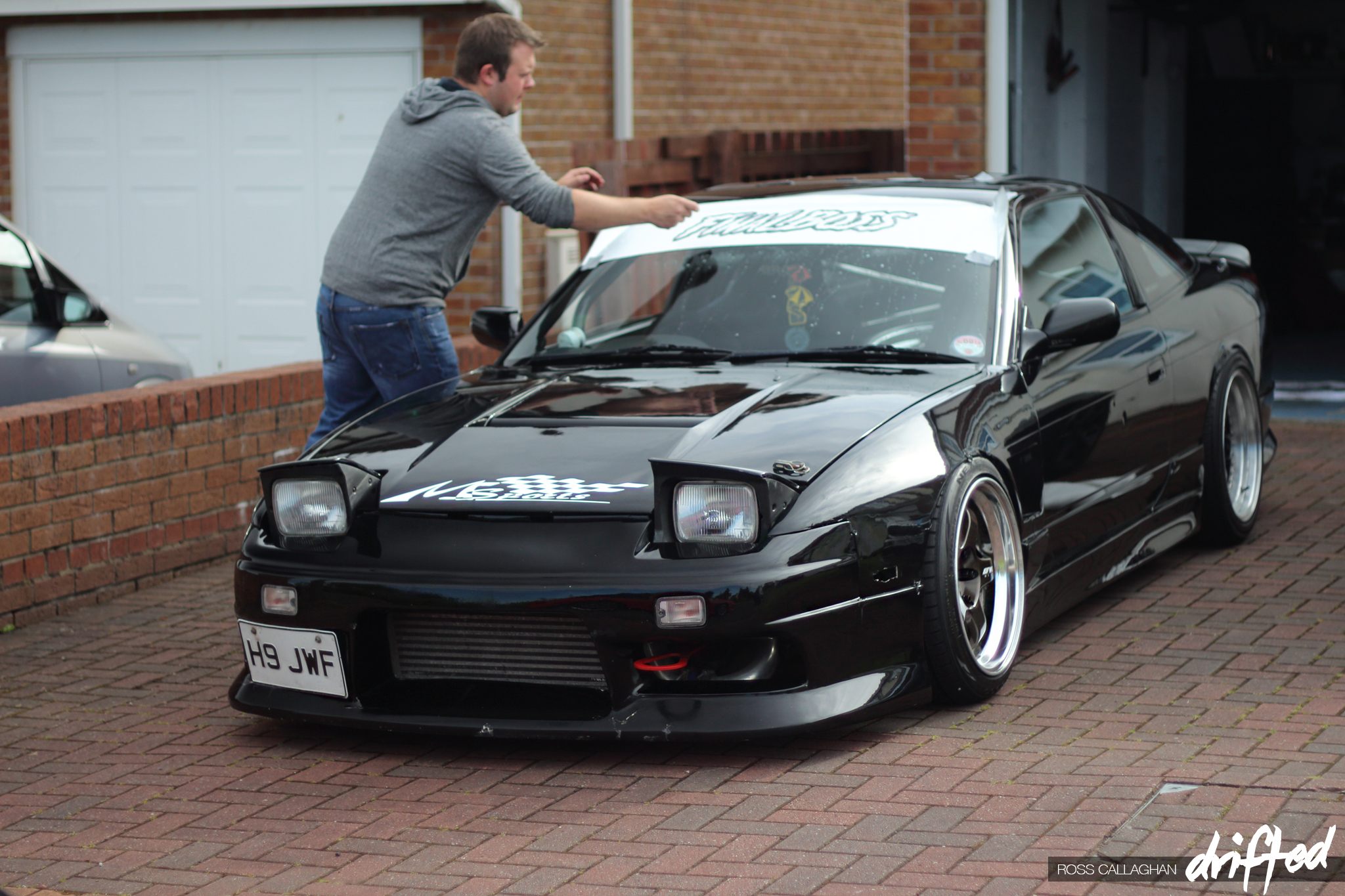 FINALBOSS are all about Japanese cars, hard driving and having fun.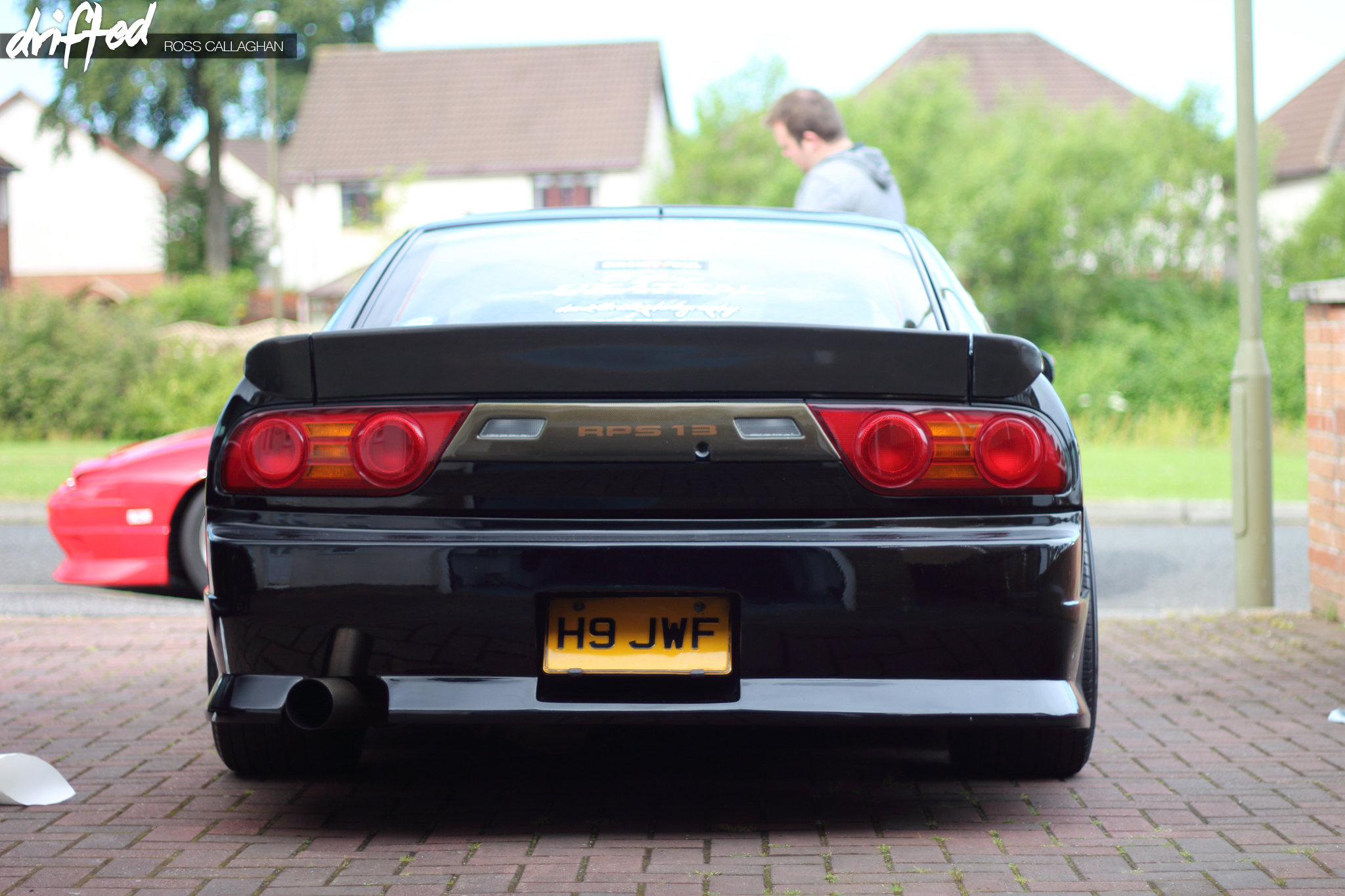 The purpose behind the FINALBOSS Weekender, held at Scotland's infamous Driftland, was to get all of the UK's top drivers in one place at one time.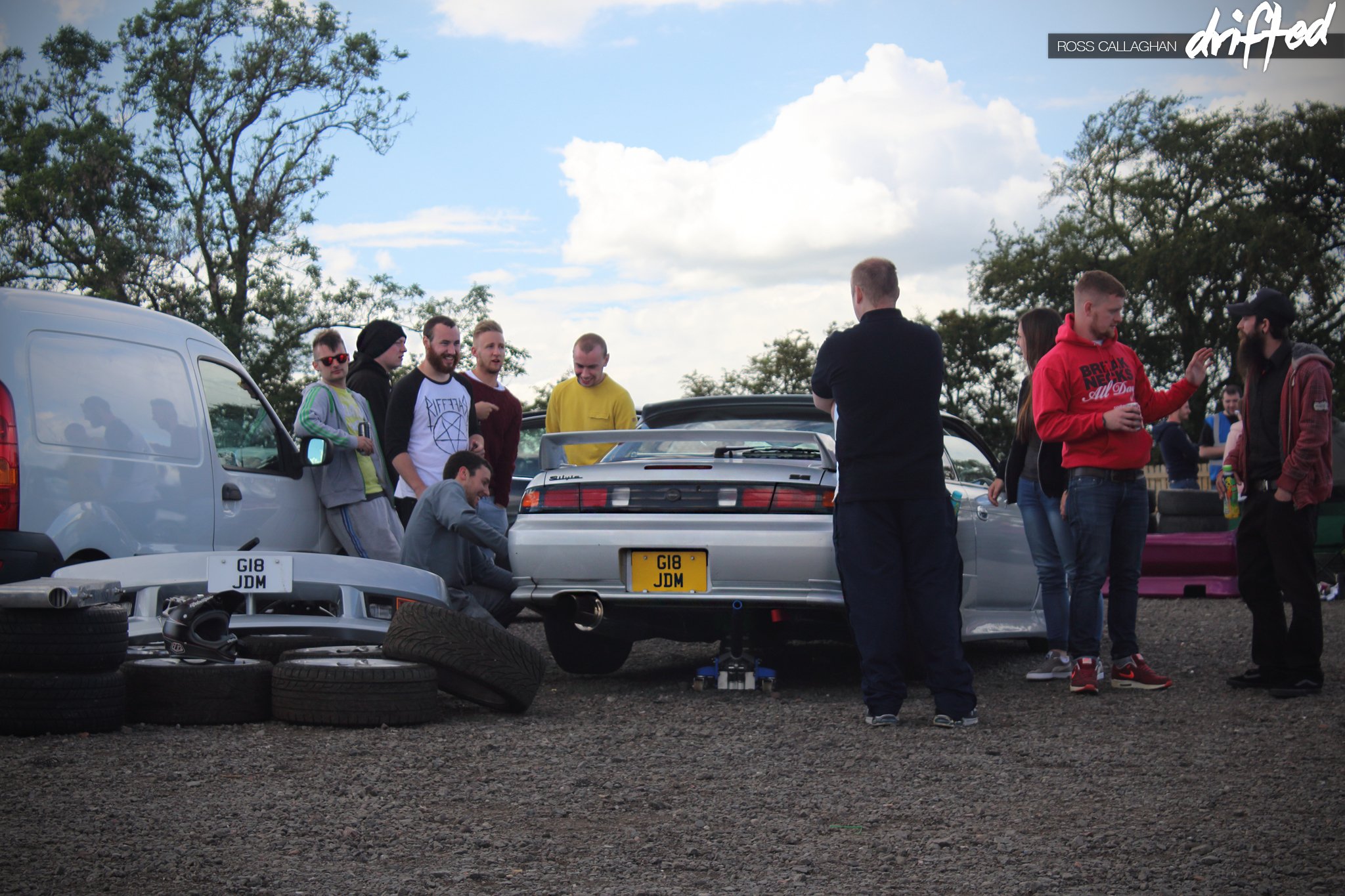 The atmosphere was very chilled on Saturday morning as drivers prepared their cars for the laps ahead. This 1JZ S14A Silvia has been built up by Jonny McIntosh - he's done an incredible job.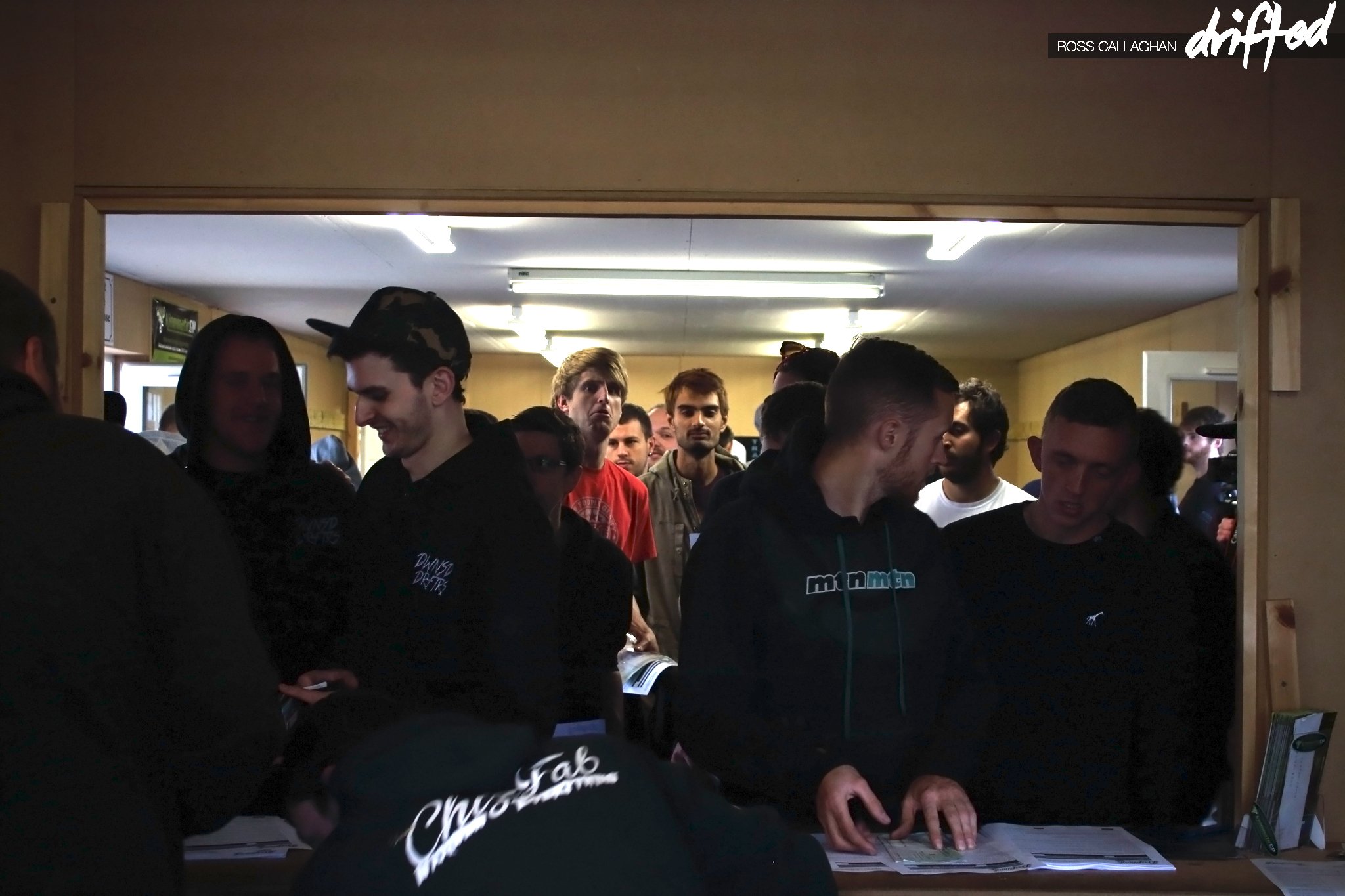 Once the guys had some time to get ready the briefing started. Alistair Graham of EJ9.co.uk doesn't like briefings!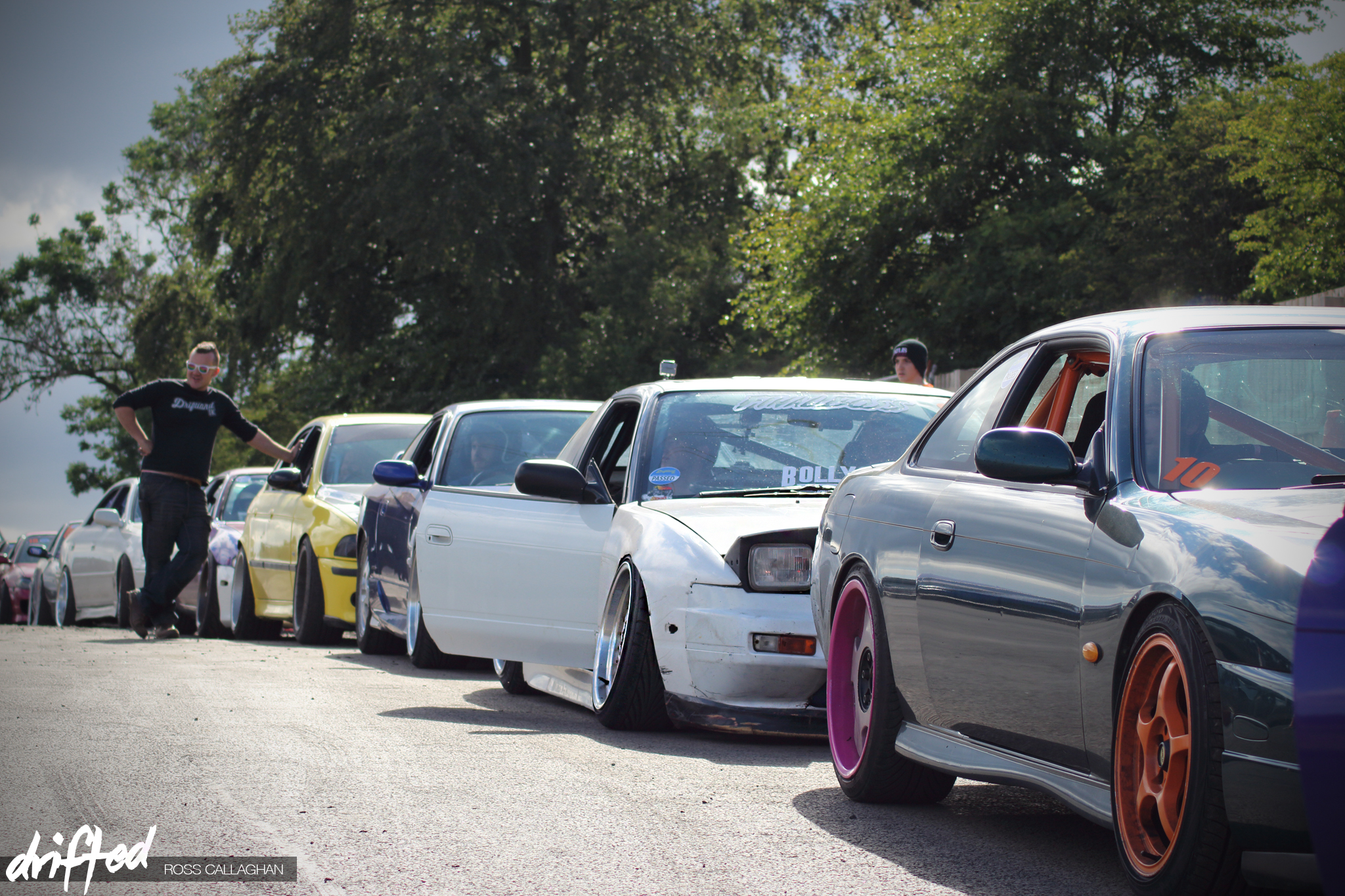 The drivers got lined up, ready to go.
David Cooper of Throwdown Drift was in attendance with a couple of his other Throwdown friends…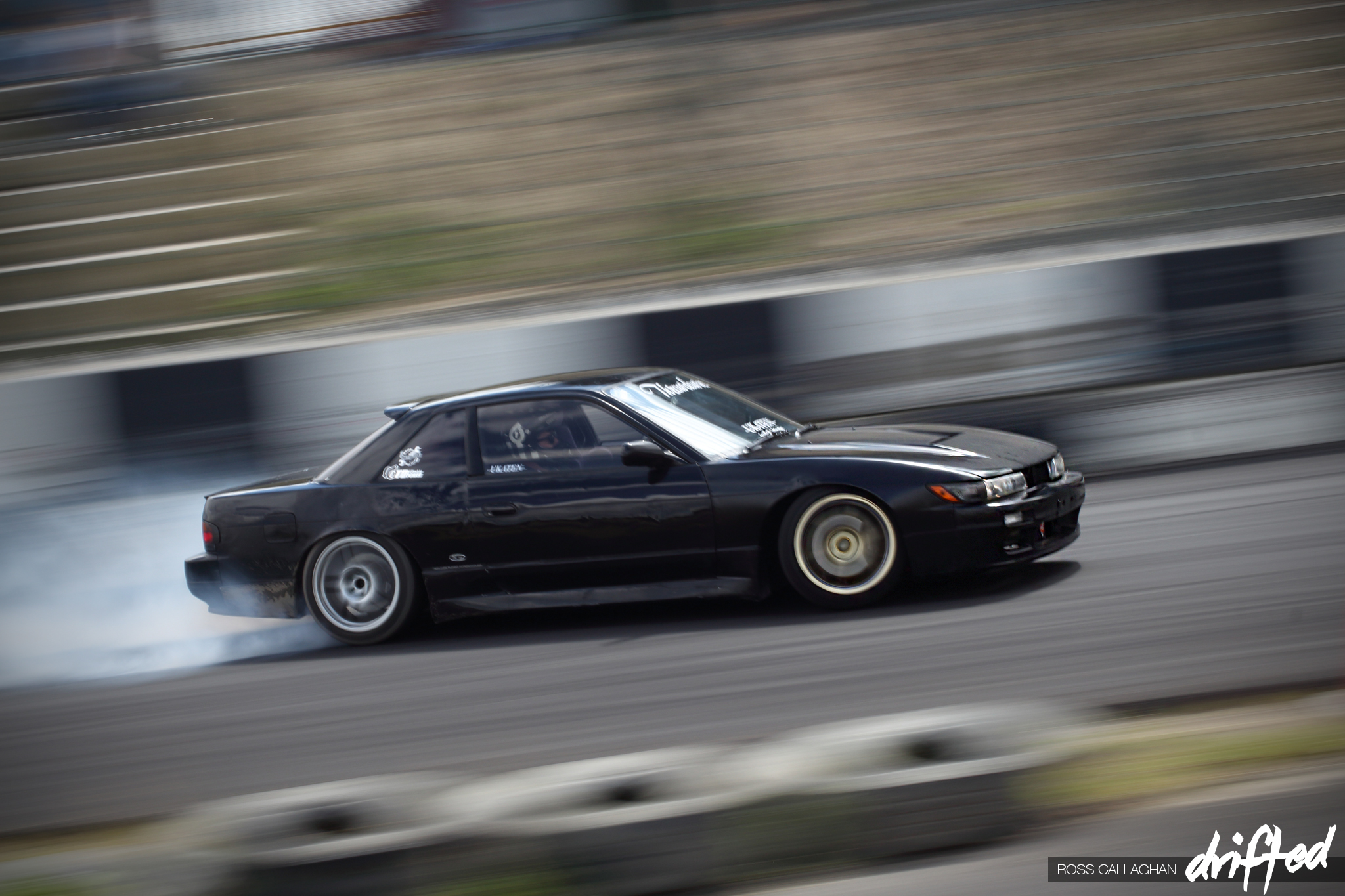 …including Rich Hudson, the owner of this incredible TD06 PS13.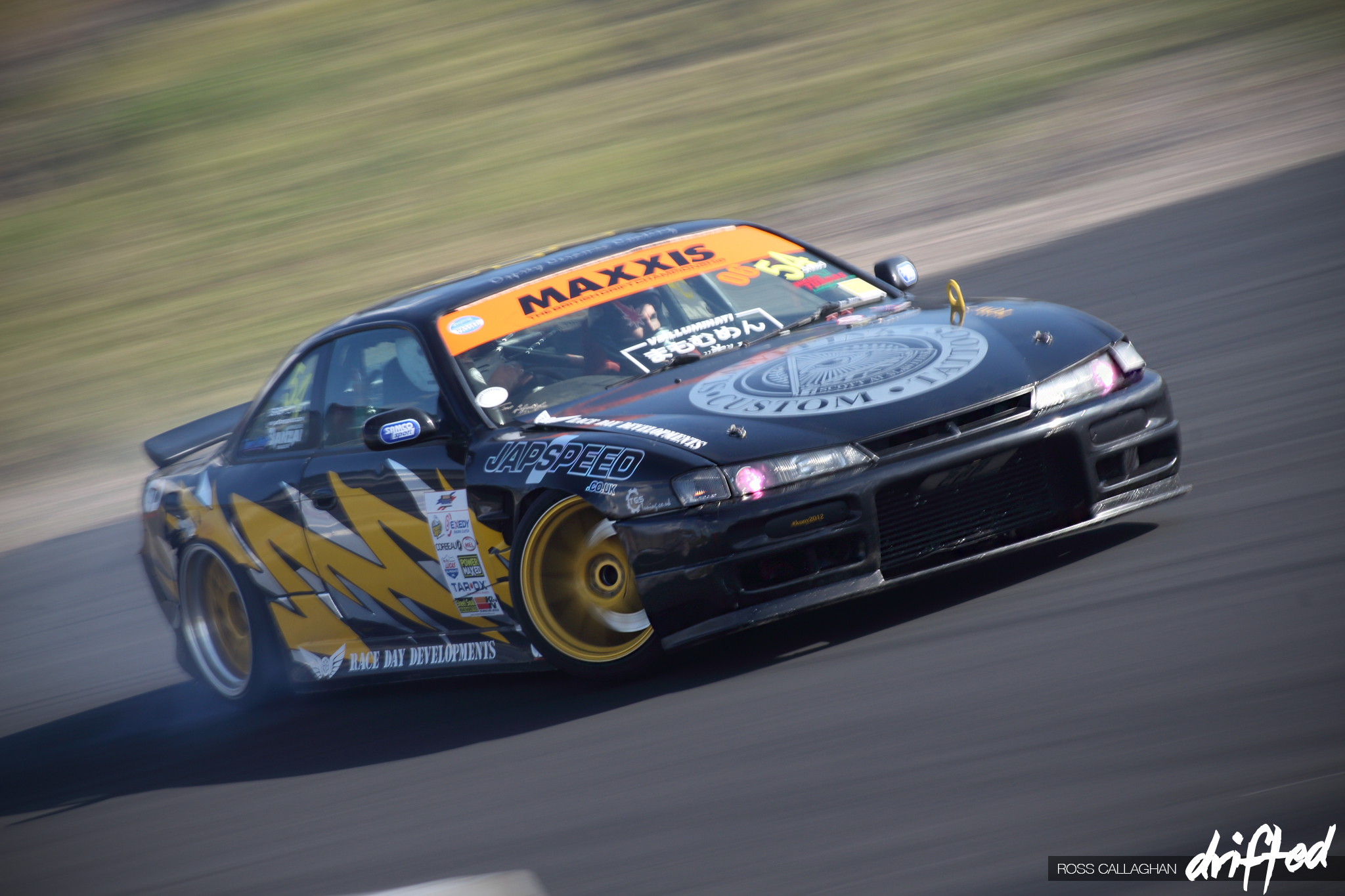 Alexander James competes in the BDC and drove his road legal competition car up to join in on the weekend. His driving style is hard.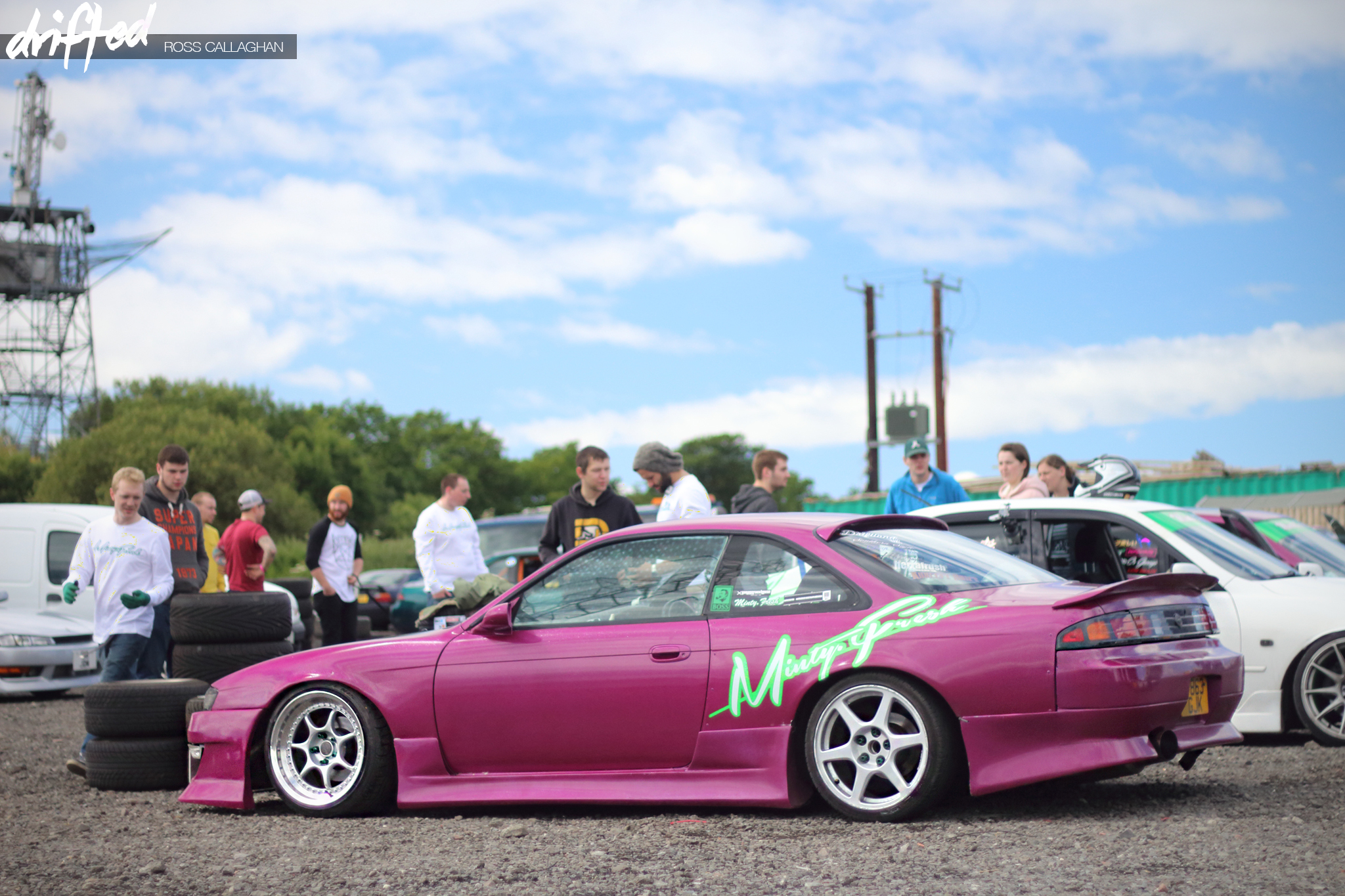 Team Minty Fresh drove down from Aberdeen. Here's Jites' Silvia sitting pretty with the new paint job and team livery.
Minto-san was going hard in his JZX100 Chaser. Mint imported this car to the UK when he moved back from Japan after driving it around Ebisu.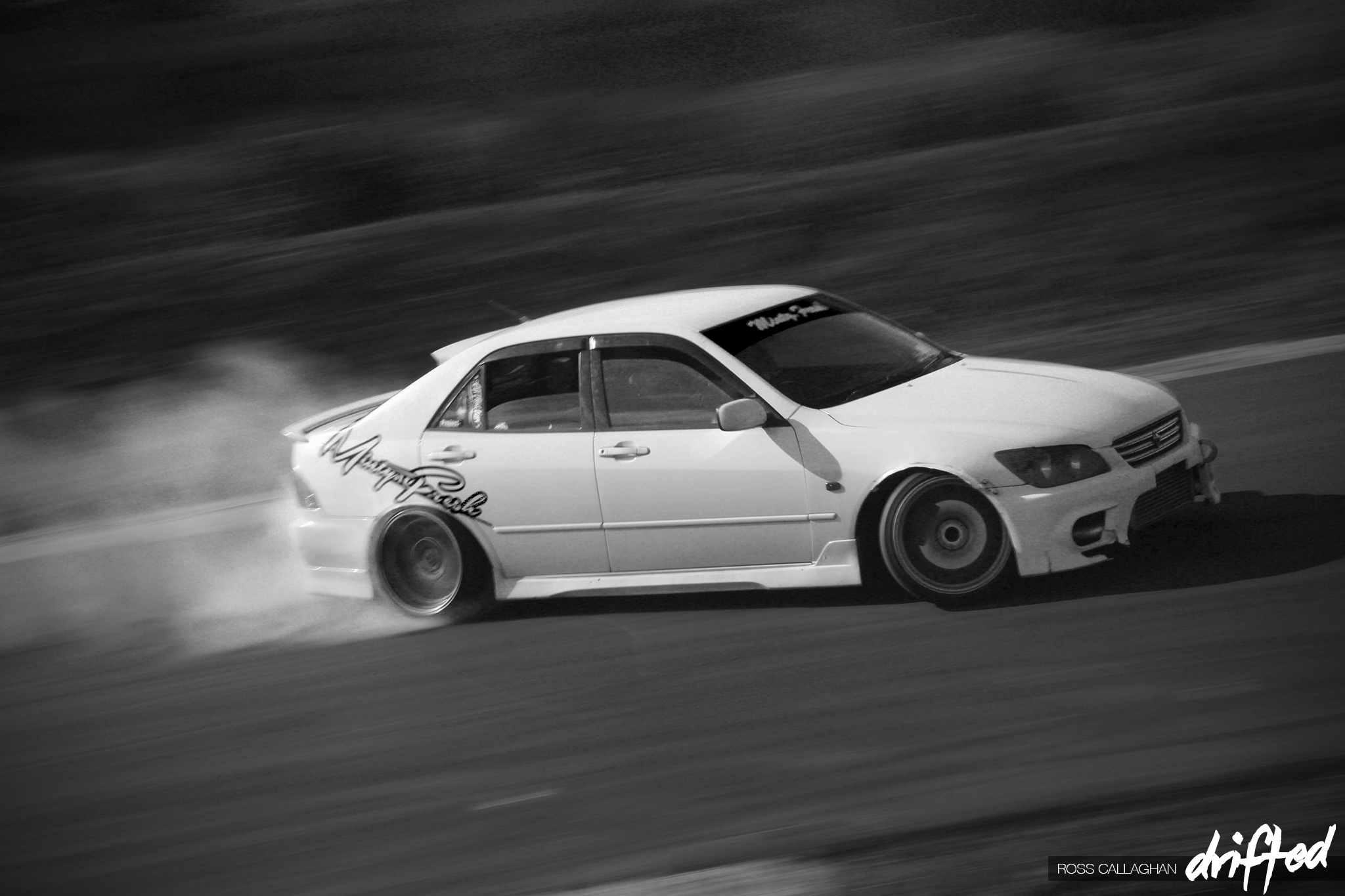 Pete too was out going hard in his turbo Tezza'. This thing sounds like a fighter jet when on boost!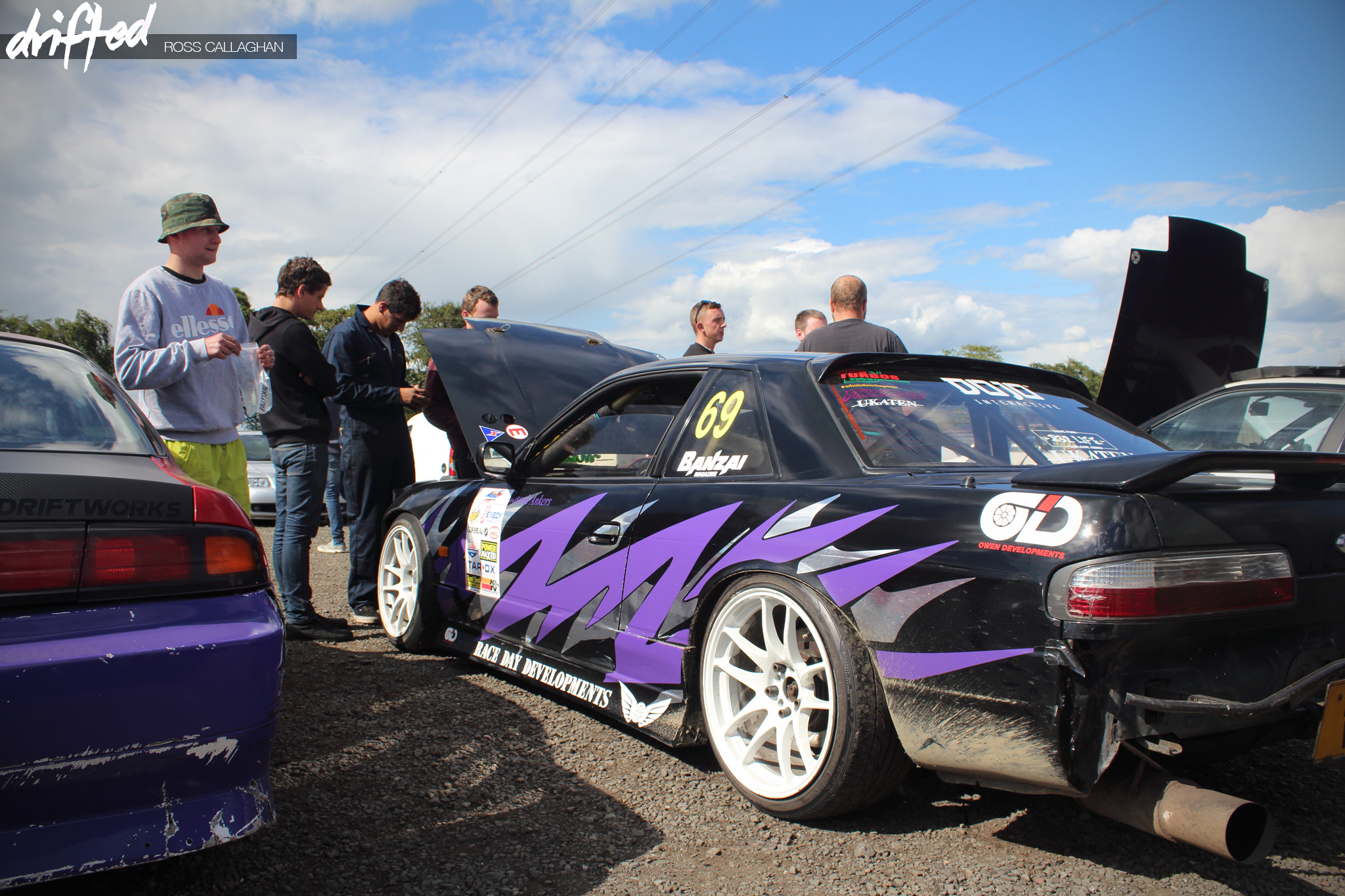 In the afternoon the drivers had some time to relax whilst the staff at the track got everything prepared for another layout.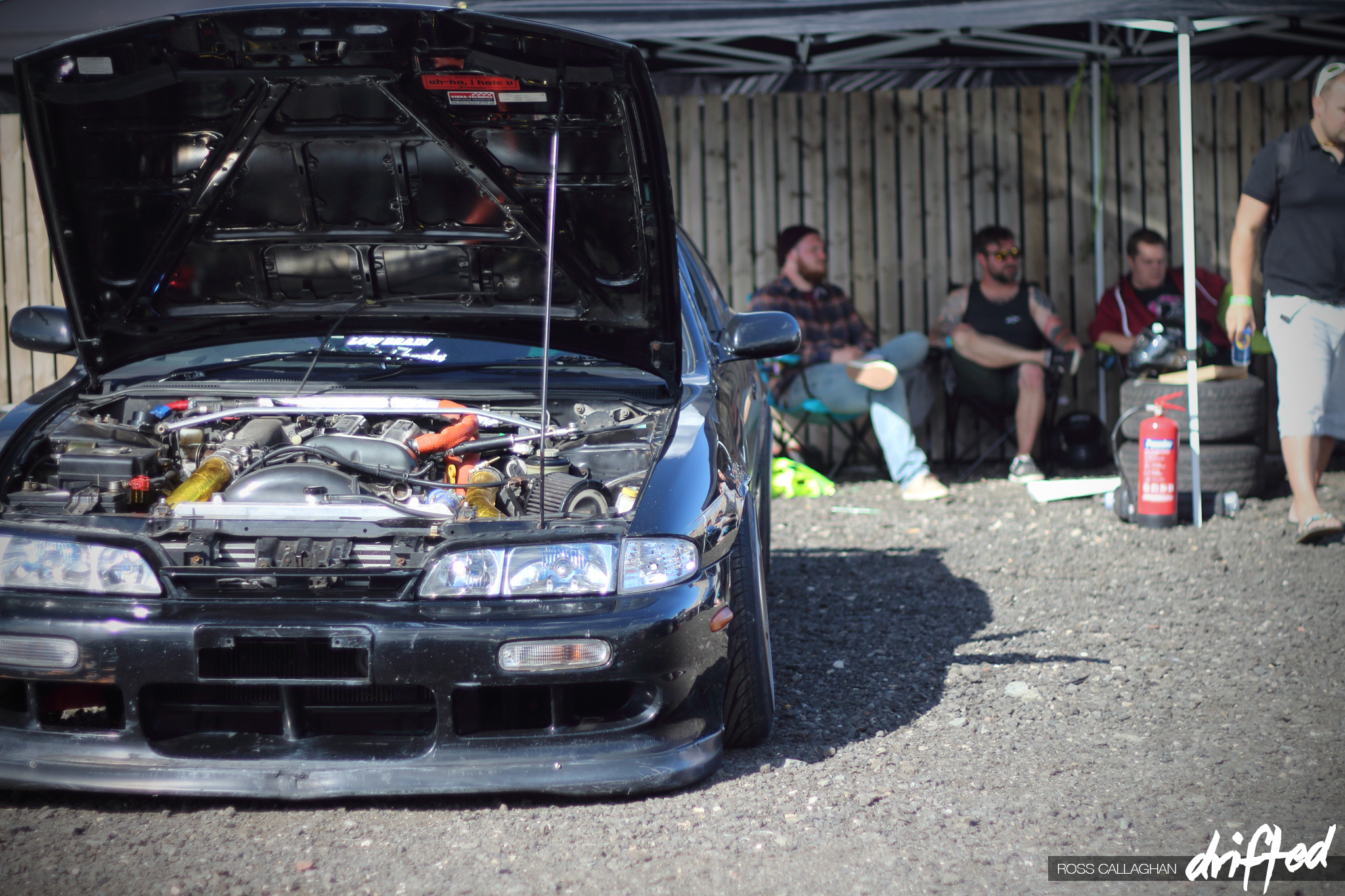 Dave's Silvia looking like it's almost ready to go back out for some abuse!
Lukas Skersas (AKA Bandana Boy) was one of the many media men there. He's a very talented videographer who put together this gem.
Stuart Lawson is an experienced drifter and Driftland regular. Competing in many competitions in the UK, he was straight into the swing of it in his FC3S. You can tell from this car's bodywork that Stu can get a bit aggressive on track.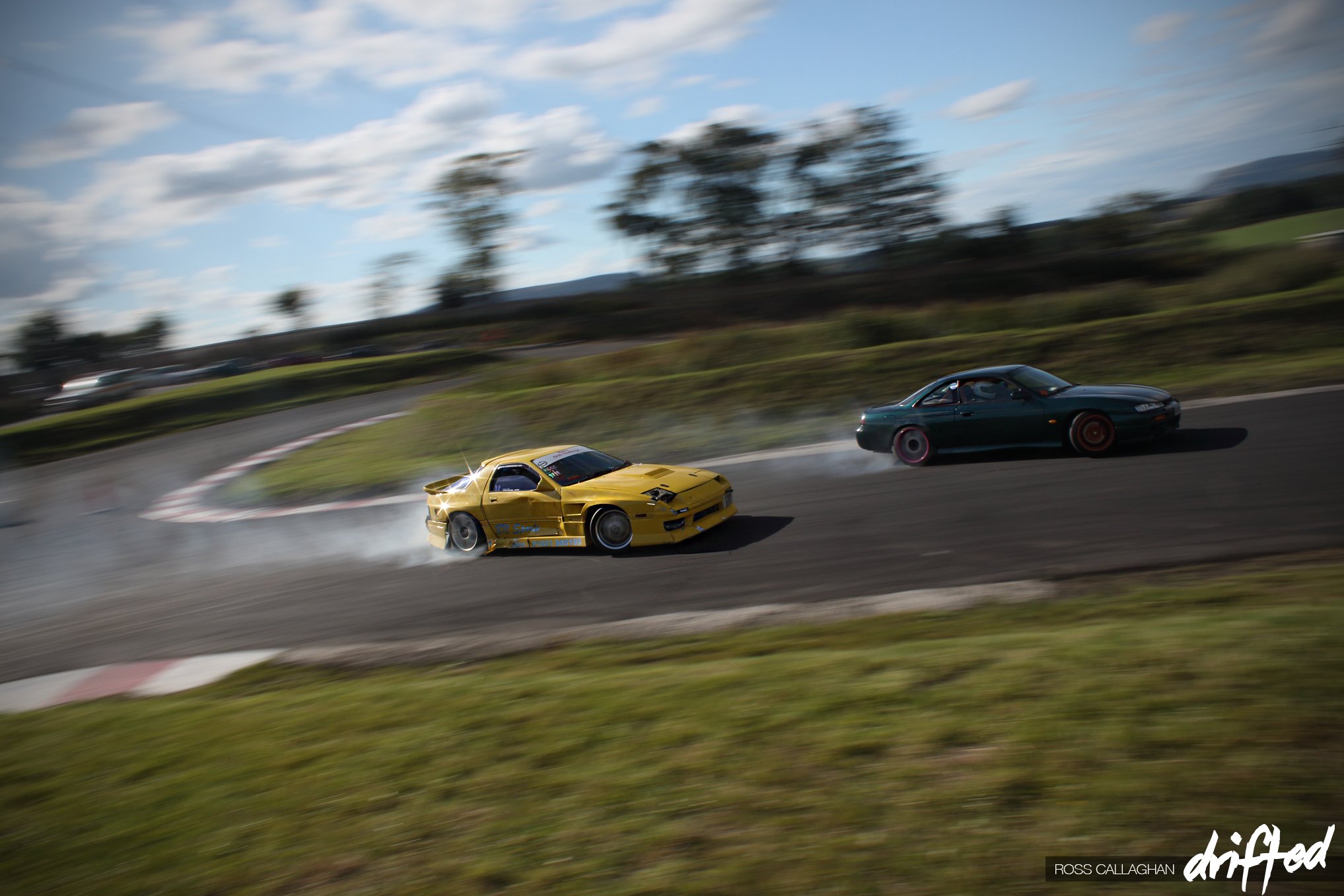 As the drivers gained their confidence, the twinning began. Here's Stuart and Steven Taylor getting up close and personal!
Craig Hamilton is another regular of the track and again a great, consistent driver. Craig sold his E36 328 and replaced it with this lovely R34 GTT; a car rarely seen being drifted in the UK. Needless to say I was very happy with Craig's decision when he moved from his E36 to the R34!
Team Minty Fresh waiting patiently…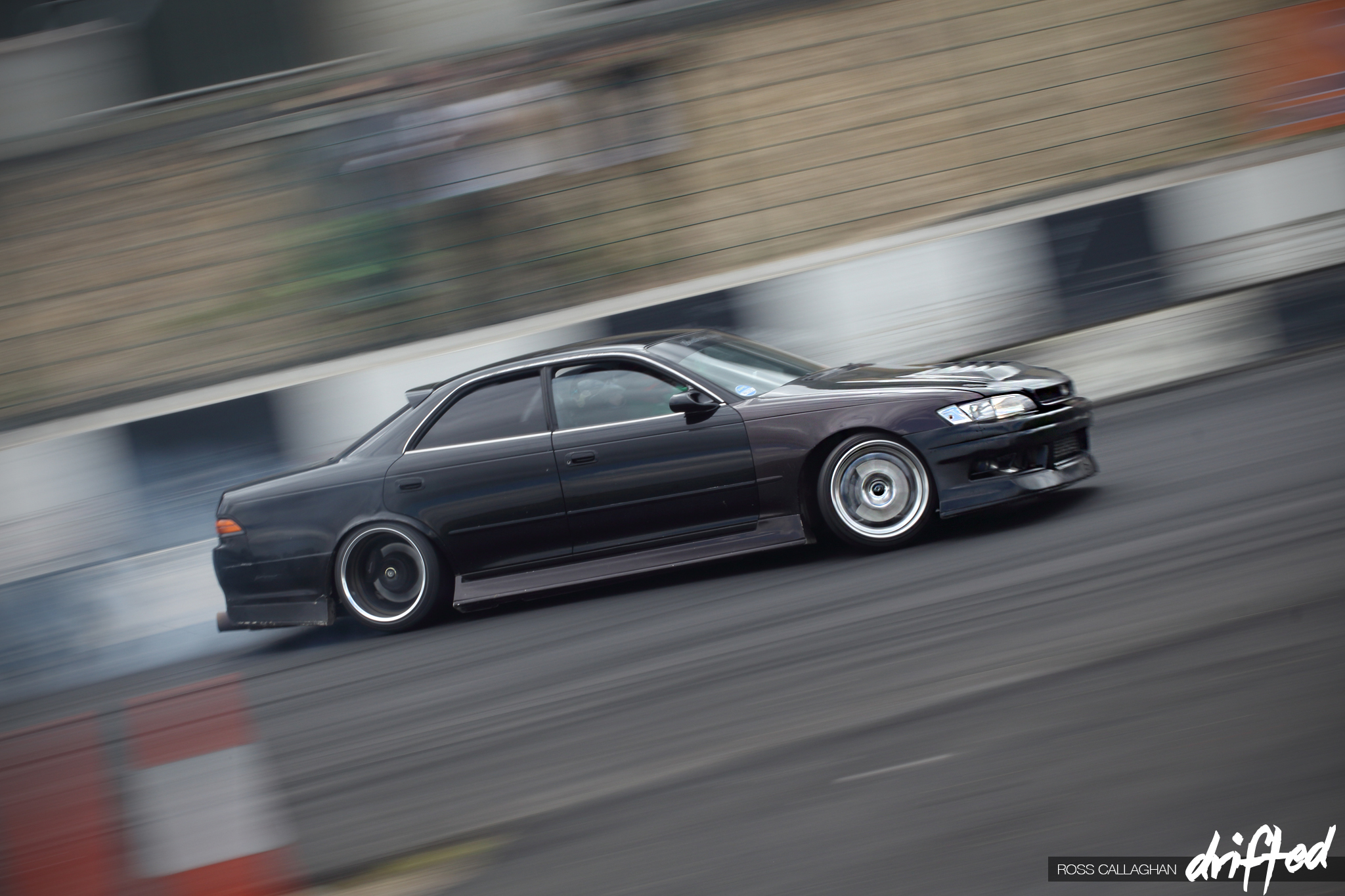 Steve Saunders was up in his ultra badass JZX90 MKII. This car sounds incredible and Steve drifts it so well. Unfortunately his gearbox blew on the Saturday.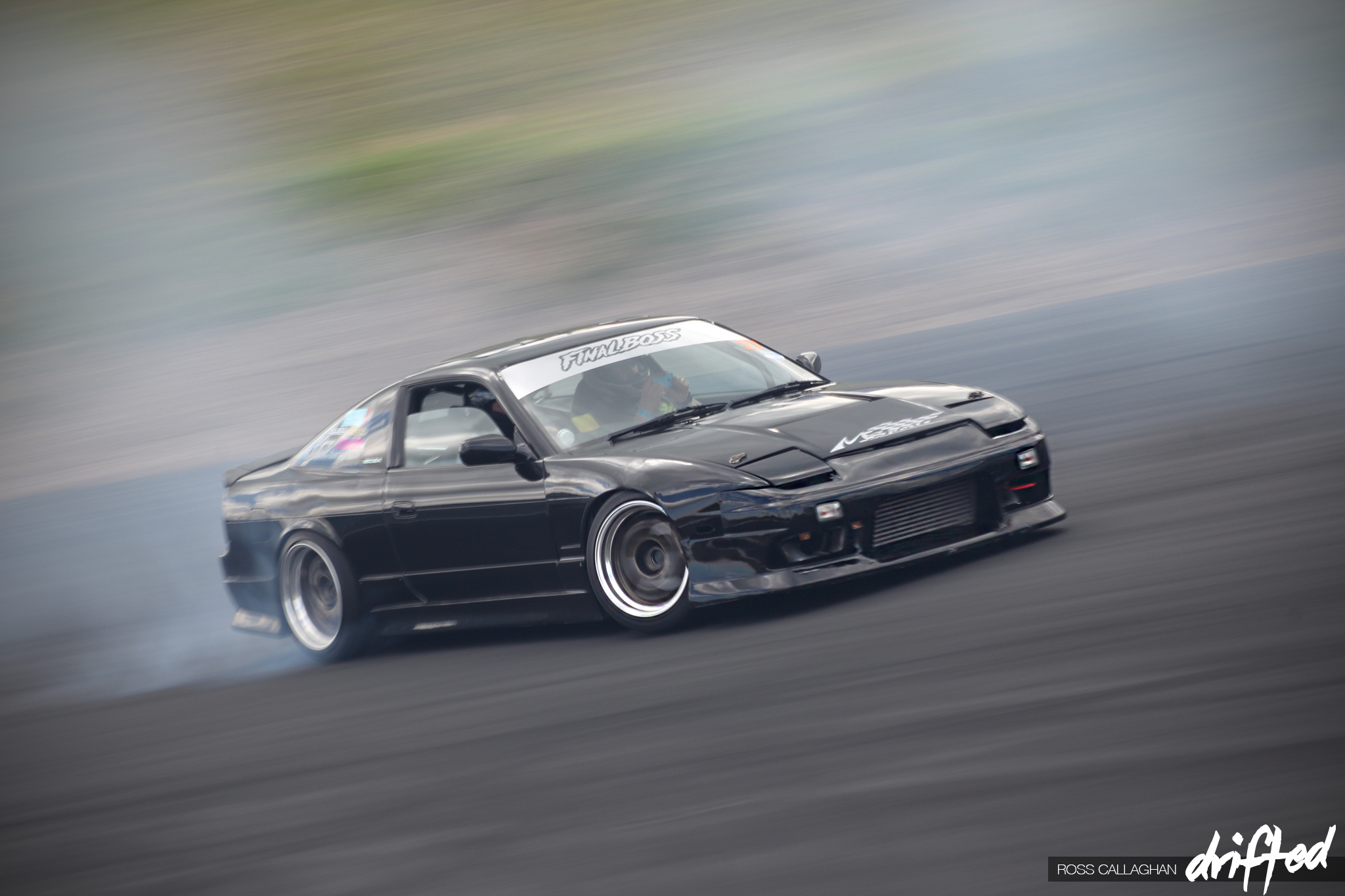 There were several 180SX's at the event, my favourite being John Fallon's. This car emphasises the importance of a clean roadworthy street car, but also one that can be given a hard time around a track when required. Here he is skidding on his 10J Meisters.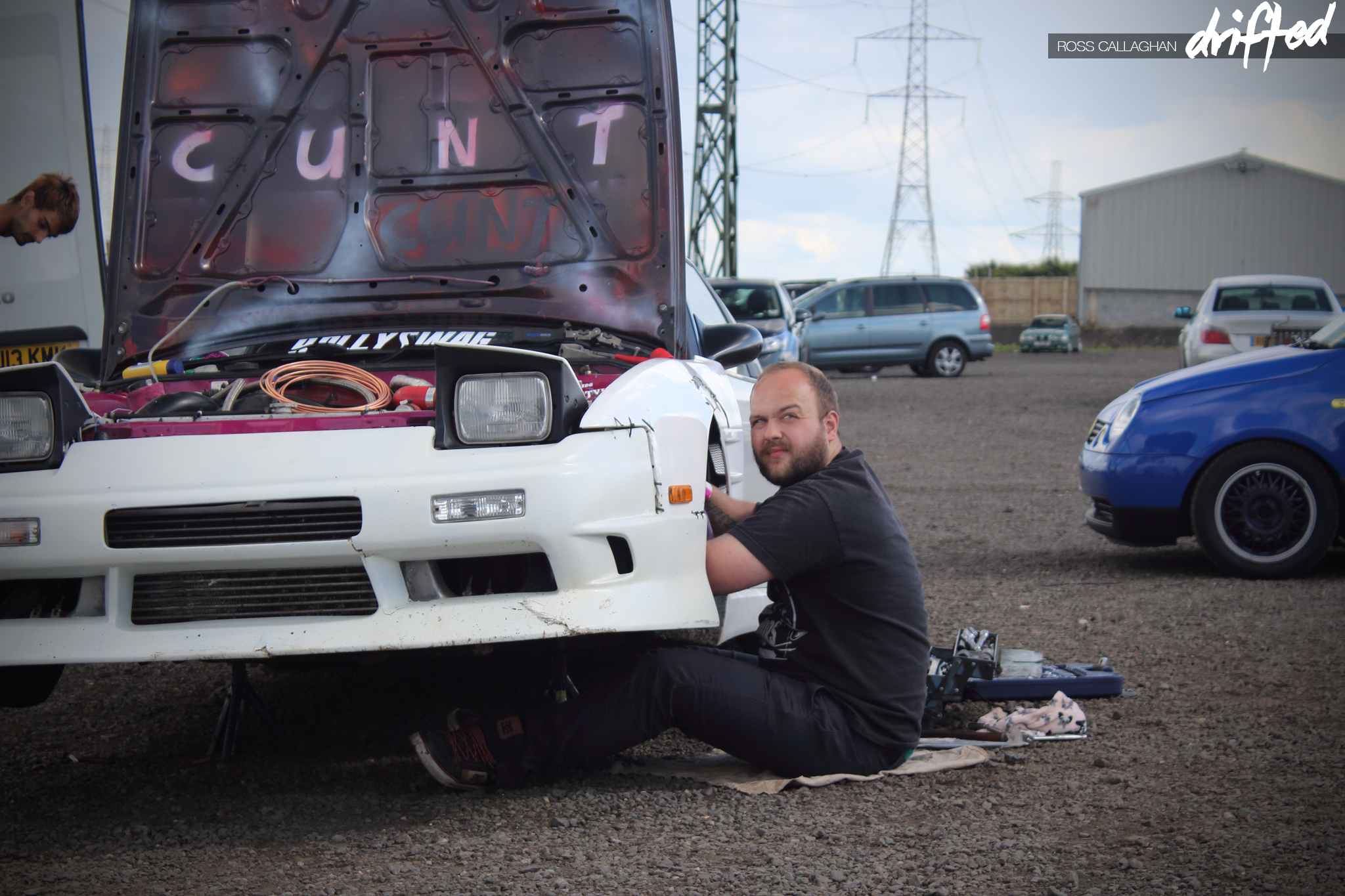 Dan Chapman was also in attendance; here he's making up some new brake lines after bursting one on track.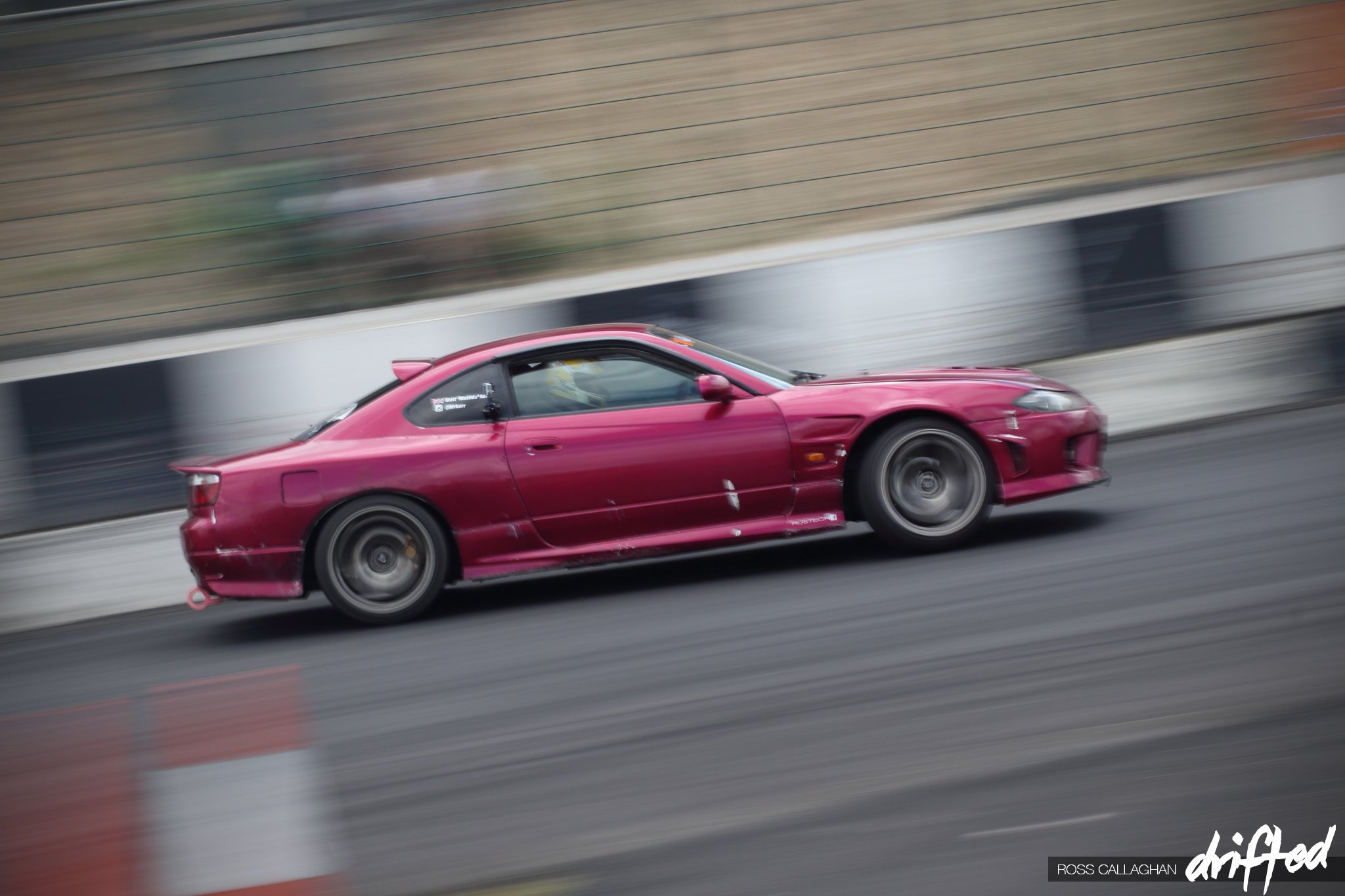 This crazy pink S15 was driven by Matt Kerr from Portsmouth. He was extremely consistent, utilising some great lines.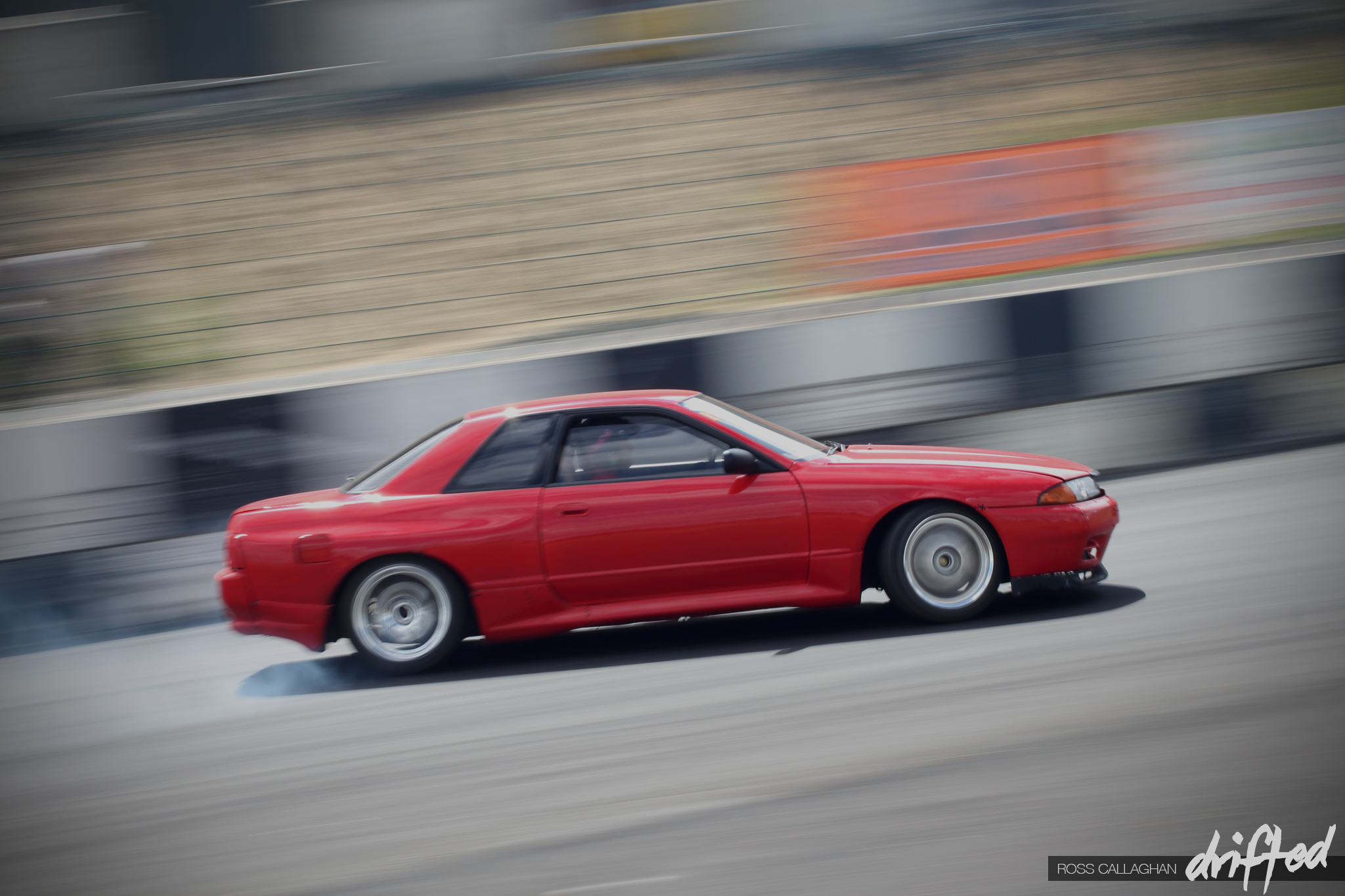 Here's Amjed Aslam in his red 32 with a CA18! This is Amjed's missile car. Check out my blog entry on Driftworks to see his daily driver.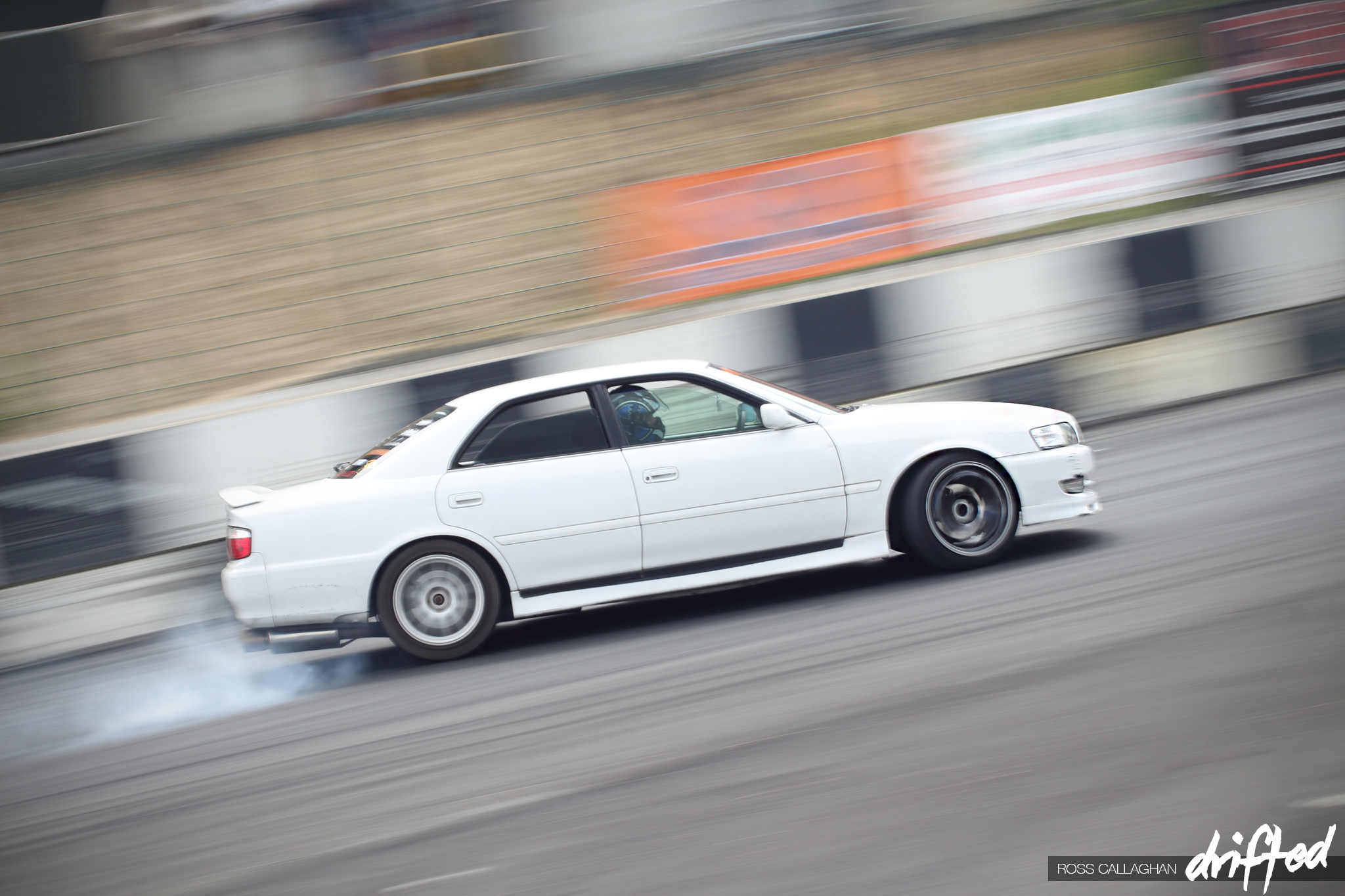 Big body Toyotas are a real favourite of mine. These cars can make great, easy power with their JZ engines. They're particularly rare in the UK, but with that being said, FINALBOSS still managed to source a few.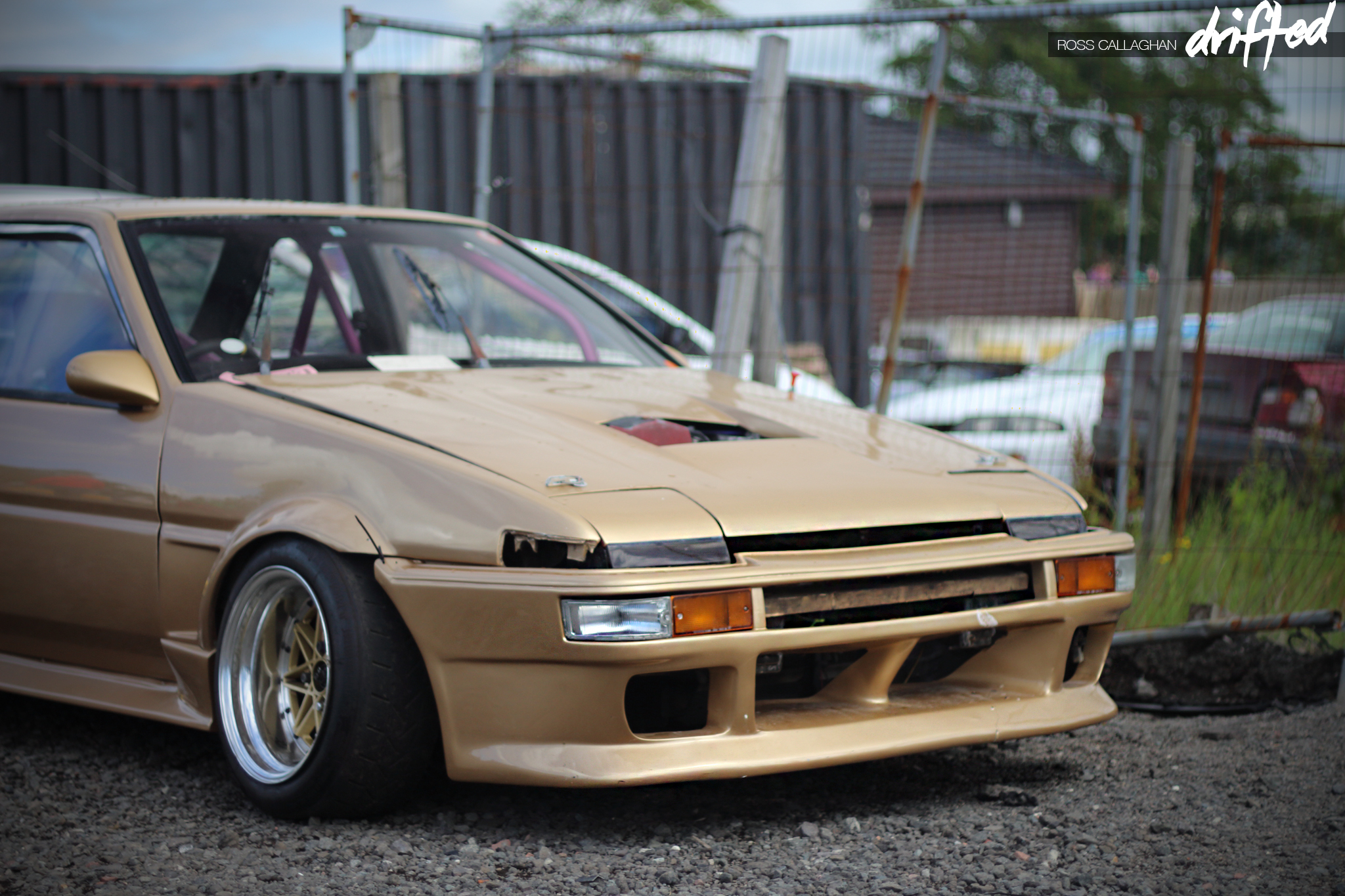 The car of the event for me was not a big power JZX, S body or Skyline, but a timeless classic and drifting icon… an AE86. I was expecting to see Killian O'Brien and his Team Tekno friends at the event but unfortunately they couldn't make it. I was not disappointed, however with this incredible 86. For me everything was right about it. It keeps a classic Japanese street car look using some aggressive FRP add ons like the bonnet and skirts. The car was running some great Work Equips wrapped in sticky track day rubber.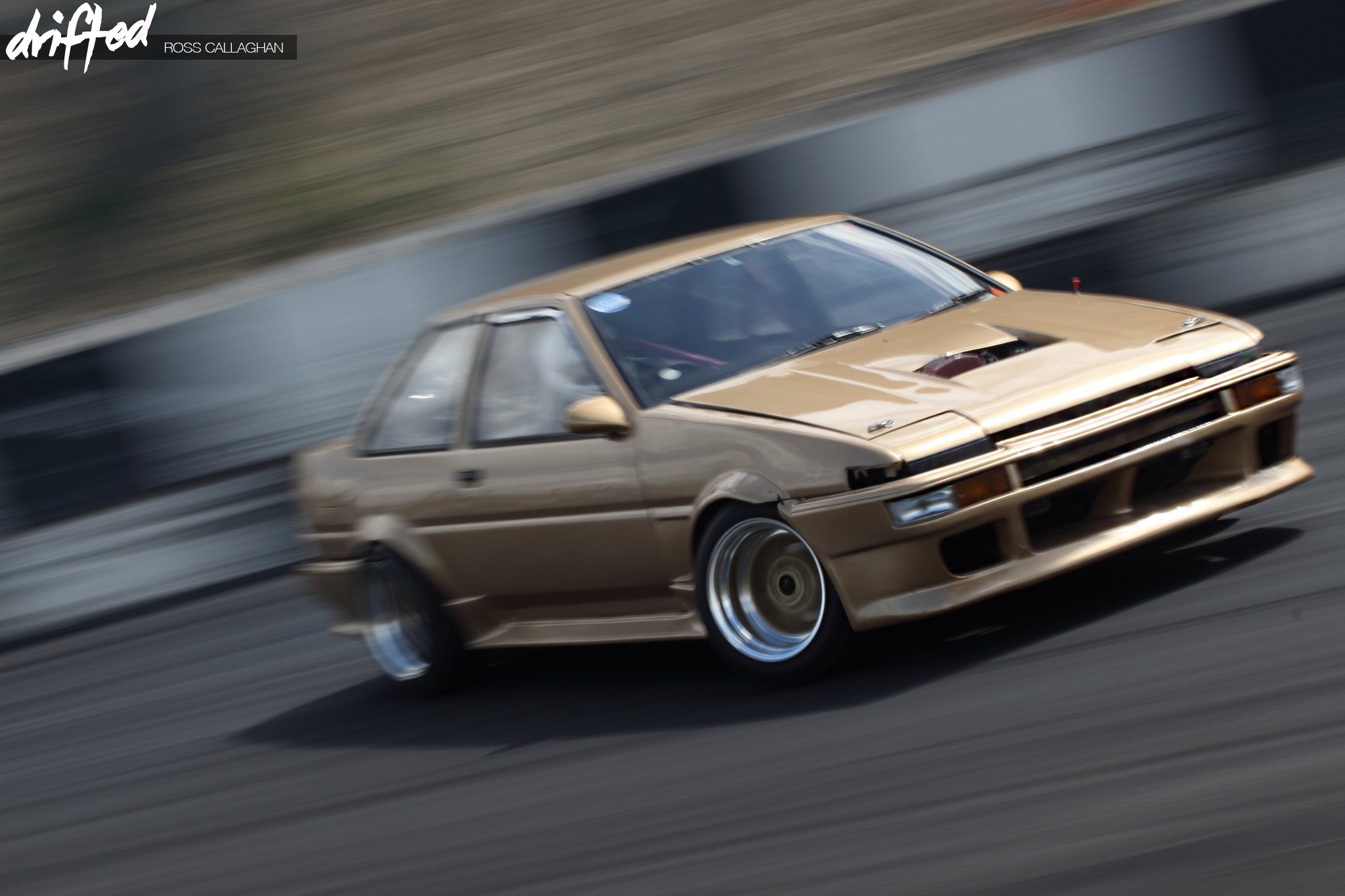 It was a great shame I didn't get the chance to talk to the owner but hopefully one day I can get some better pictures of this car and feature it on Drifted.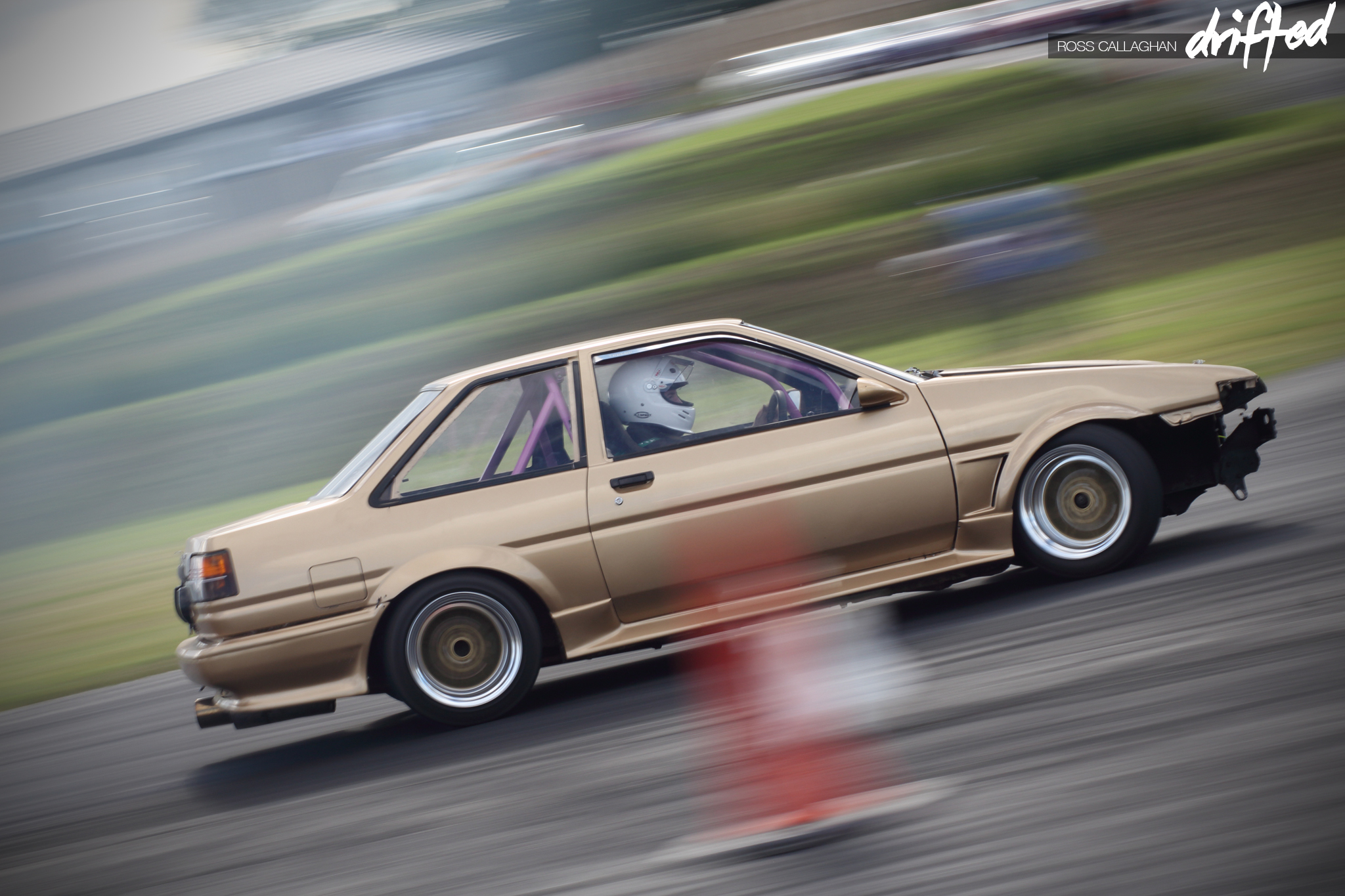 The twist with this car is that it is running a non Toyota engine. To AE86 loyalists, removing the car's standard 4AGE engine is sacrilege. But in an effort to keep this car competitive it has had an F20C S2000 engine installed, making it more powerful and also keeping the running costs down over the 4AGE.
I'll finish up by saying thanks to the guys behind FINALBOSS for making the event what it was. It was genuinely the best drift event I've been at. Due to the chilled atmosphere, good weather, great people and cars I can familiarise myself with. Well done to everyone who attended. Here are some more snaps from the weekend.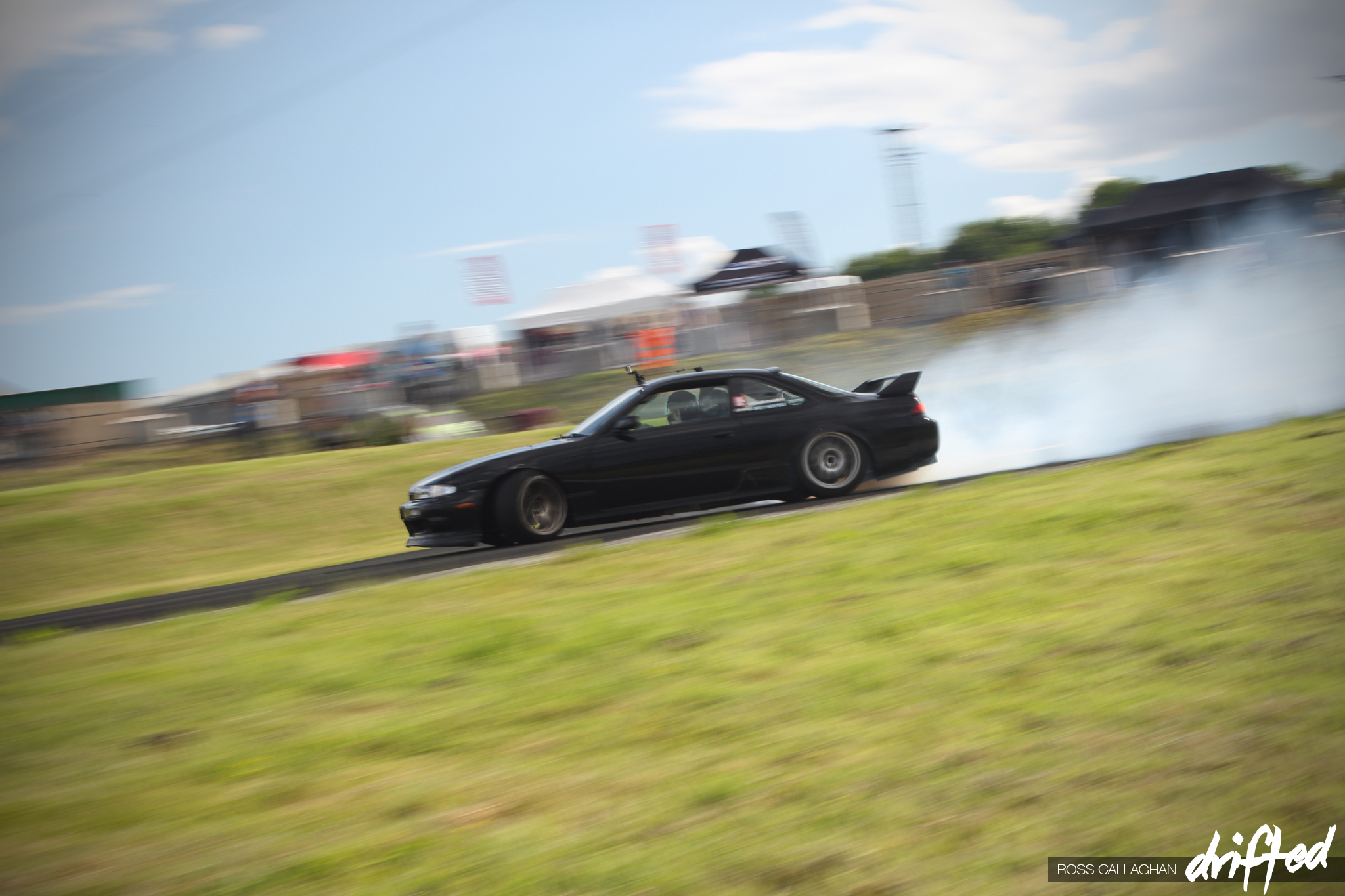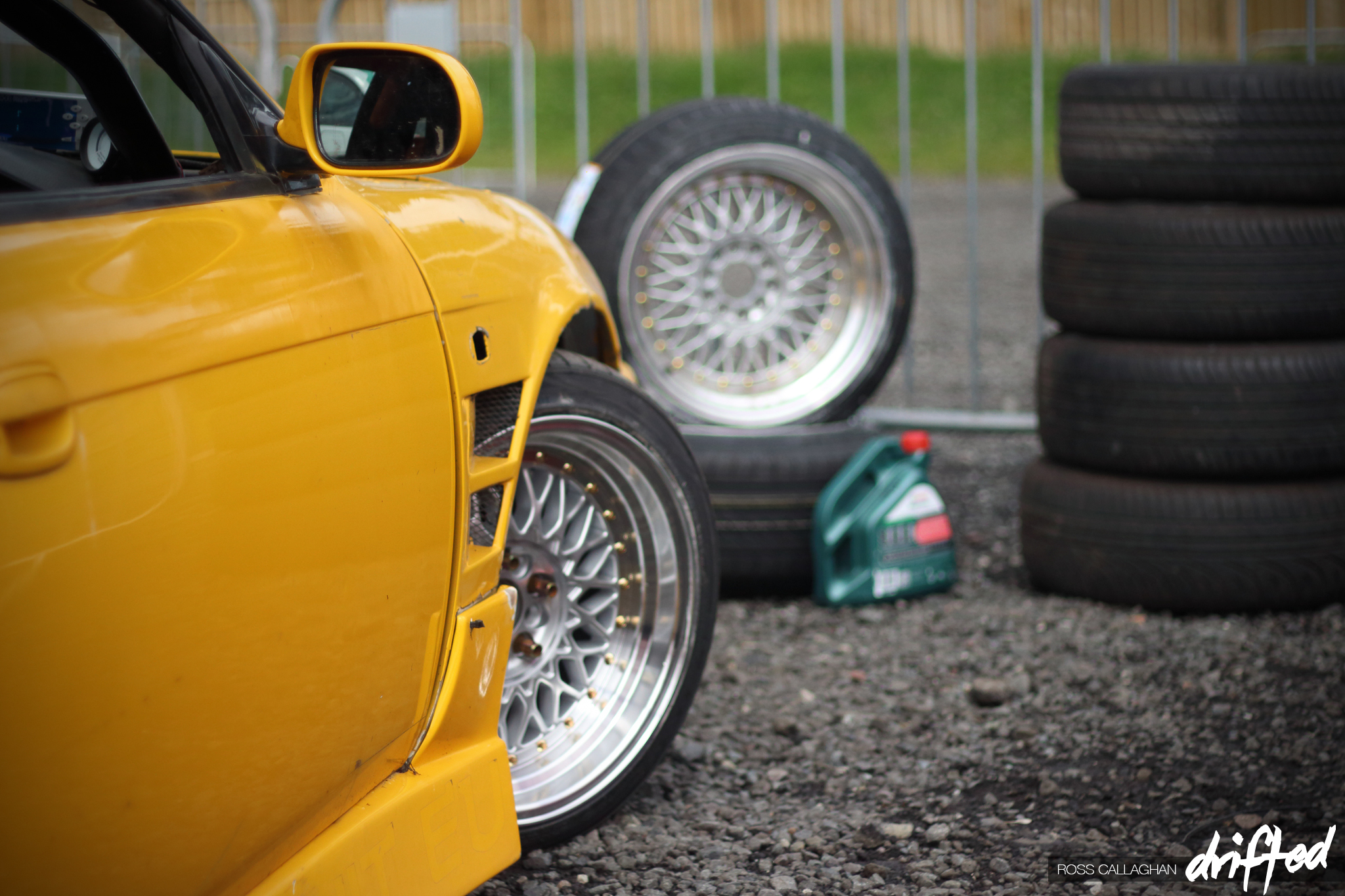 Adios amigos.