EVENT: Prestigio EEDC 2014 Round 2, Minsk, Belarus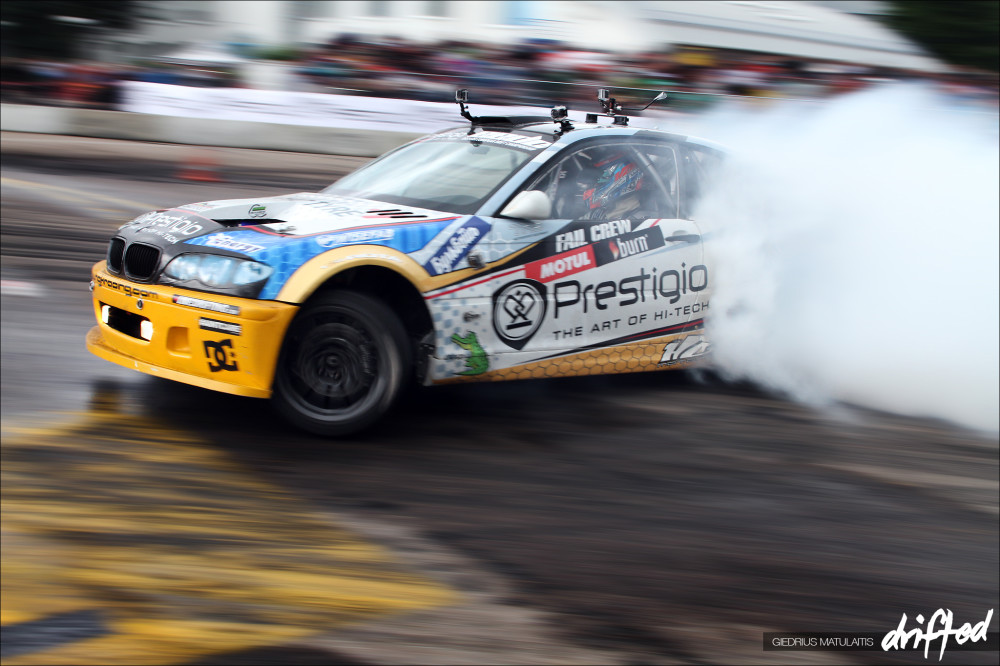 Kristaps Bluss wins the Prestigio EEDC - burn Drift Minsk
For the second round of the Prestigio EEDC, the Burn Drift Minsk event took place at the Minsk-1 airport. This unique track hosted more than thirty of the best drivers from Eastern Europe, who made this a truly spectacular sporting event. Over four thousand spectators came to watch the racing live, and more than three thousand viewers live-streamed the drifting action on the EEDC Youtube channel.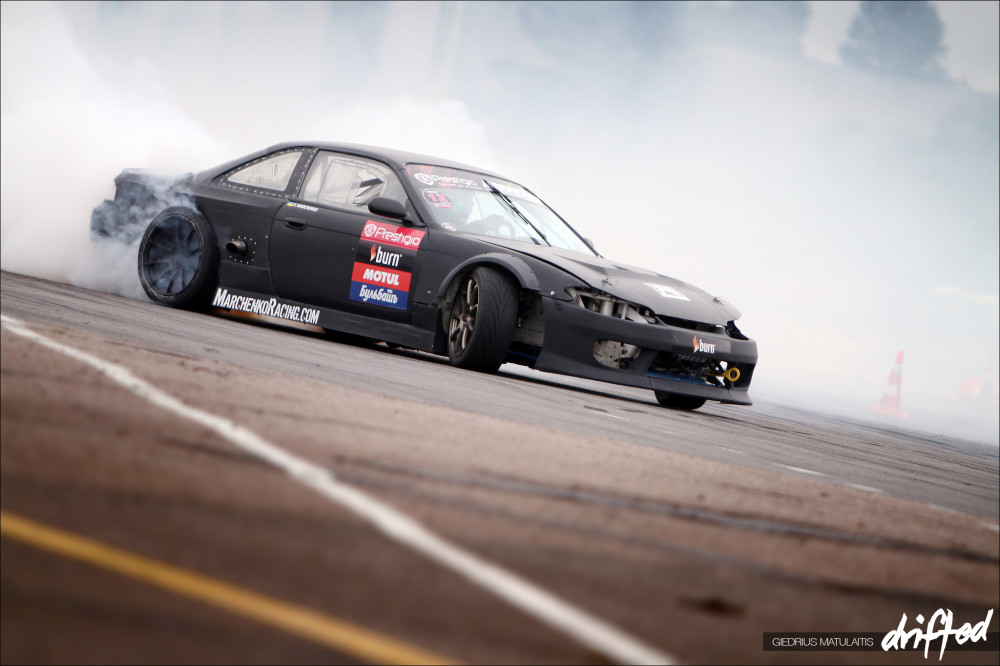 Interestingly, Burn Drift Minsk happened in the worst possible driving conditions. The airport was closed for the championship just for two days, thus making it difficult for organizers and judges to prepare the track for racing. What's more, the rain did not stop for almost two days.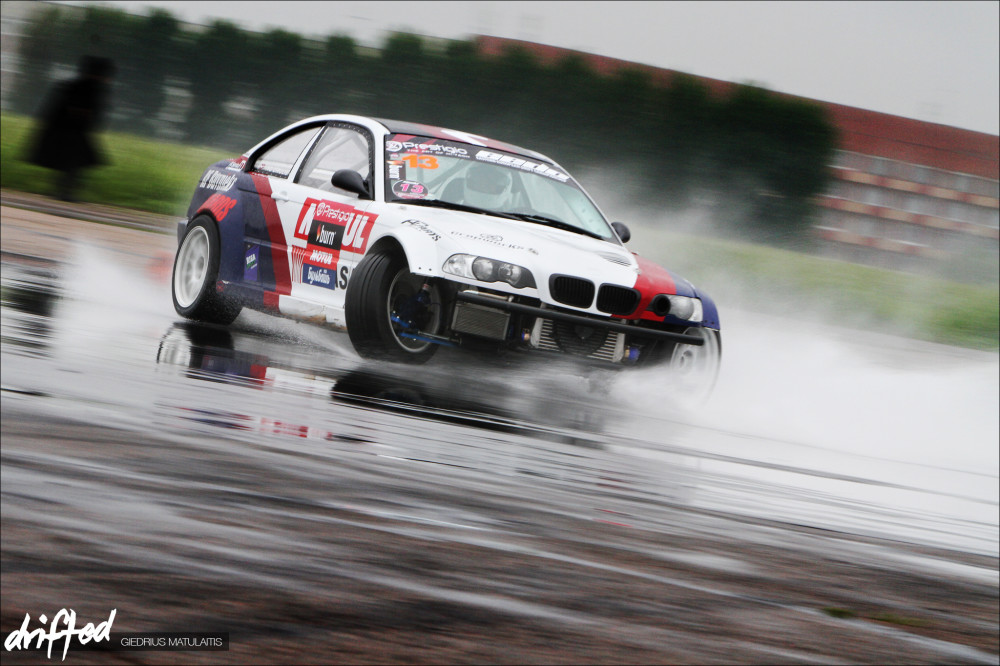 Mantas Kuzmarskis, the main judge said, "The Minsk Belarus round of the Prestigio EEDC 2014 was one of the hardest days judging in my experience…"
After rainy battles, the top qualifier Kristaps Bluss in the Prestigio/Kumho tires BMW E46 took the victory over 2013 defending champion Gvido Elksins in the Evil Empire BMW 328 turbo. Third place was taken by Maxim Kostyuchik in the Toyota Altezza 1 UZ-FETT from Russia. For the second time in the 2014 season, Kristaps Bluss and Gvido Elksins met in the final and Bluss used all his experience to gain a small advantage which gave him the win.
Kristaps Bluss commented on his win: "I'm in perfect relations with my car. "Croco" totally understands me and obeys on any surface. Low visibility was the only problem on the track. I couldn't see anything, especially when driving second, but I'm happy to have take the first place in Minsk".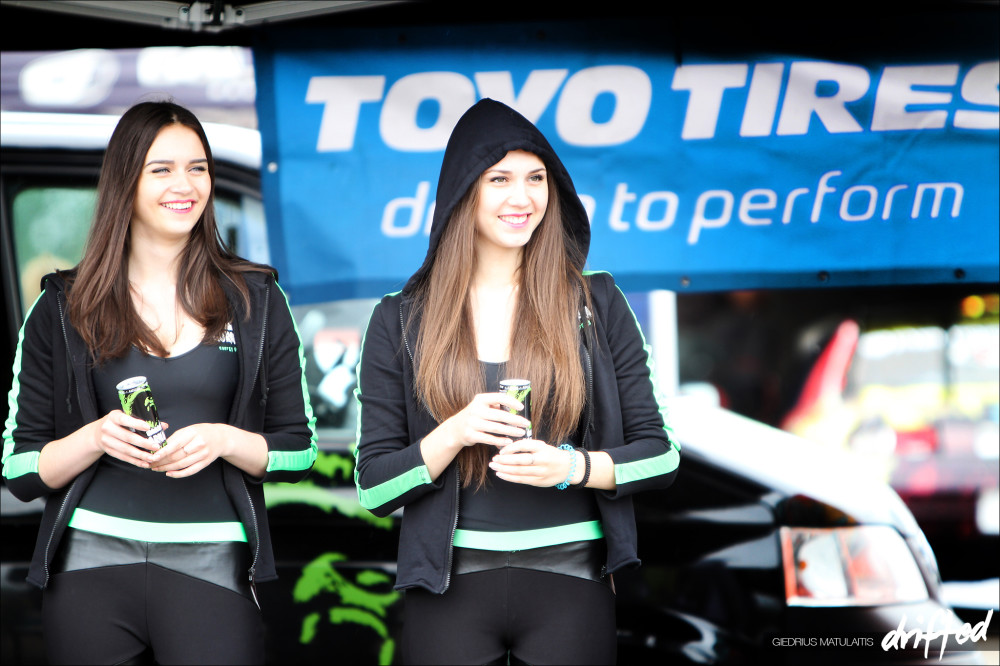 Next stop on the Prestigio EEDC calendar is Round 3 in Kaunas, July 5. Stay tuned for the next episode of Prestigio EEDC 2014!
Round 2: Prestigio EEDC - burn Drift Minsk Event Results
1. Kristaps Bluss (Latvia)
2. Gvido Elksnis (Latvia)
3. Maxim Kostyuchik (Russia)
The rest of the series:
July 5 - Niemuno Ziedas race track, Kaunas, Lithuania
August 24 - A.M.G. RabócsiRing, Mariapocs, Hungary
September 6 - Warszaw, Poland
October 5 - Brno Circuit, Brno, Czech
For more information visit: http://eedc.eu/
Follow us: @iameedc on Twitter | iameedc on Instagram | Facebook: https://www.facebook.com/iameedc
Full Round 2 Gallery