Xtreme Drift Circuit Toyota Speedway
This past weekend, Round 1 of the Xtreme Drift Circuit (XDC) was held at the House of Drift in Irwindale Speedway.
Chelsea DeNofa piloted his Purple Nexen Tires / NST / Technica BMW E36 Sedan to victory over "Odi" Bakchis' Forged Racing / Godspeed Nissan S14 (below).
Below is Kelvin Arreola's and his CX Racing FC3s. Kelvin's hatch popped open the moment the rear hit the wall while leading "Odi" and his Nissan S14.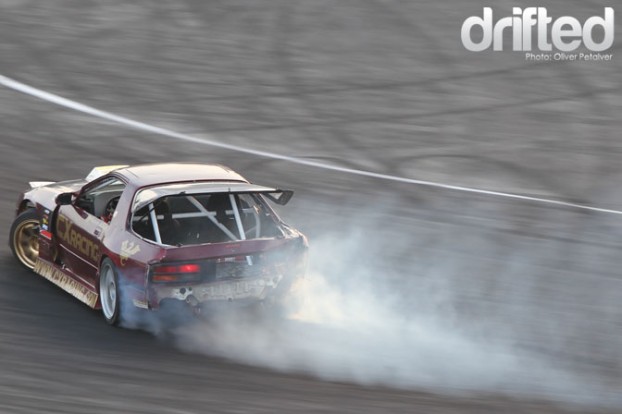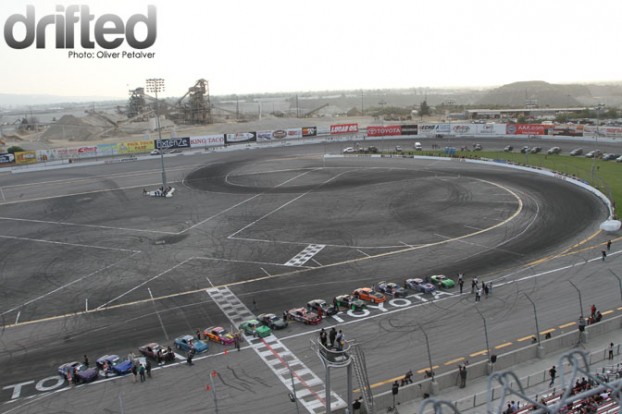 Missing from the Top 16 ceremonies is Daniel Kuo and his gold FC3s. "DK" and his crew were securing the front bumper and dealing with other problems.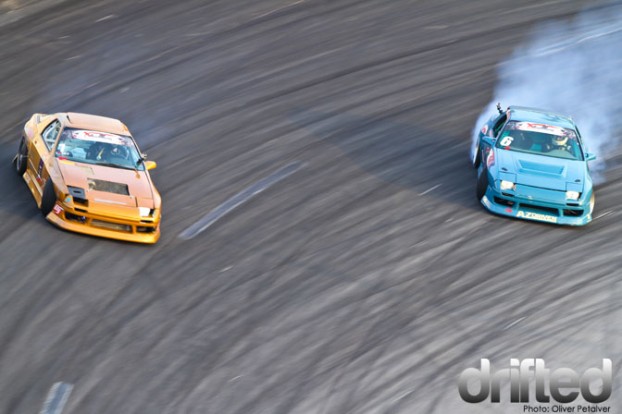 "DK" & his rotay-powered FC did not make it past George Marstanovic & his teal-colored FC3s powered by a V8.
From the state of Arizona is Vitaly Sopkin and his white Nissan S13.4 sans hood.
Will Parson's and his green Non Stop Tuning (NST) Toyota AE86 made the trip all the way from Texas. Will and "Odi" had a "One More Time" battle during the Great 8.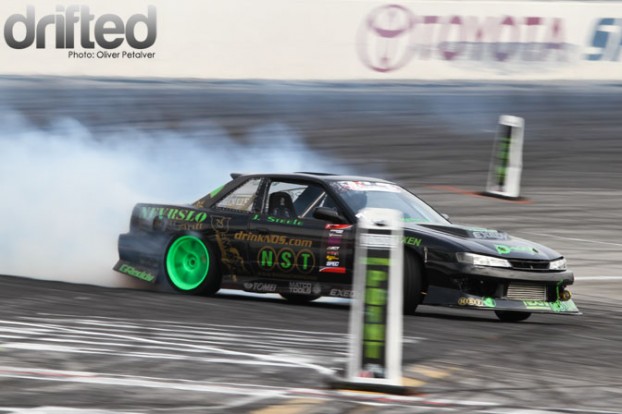 Also from Texas was Joshua Steele and his NST / NOS Energy Drink / Neverslo Nissan S13.4; Steele faced-off "Odi" during the Final Four.
Another angle of Kelvin Arreola and his CX Racing FC3S.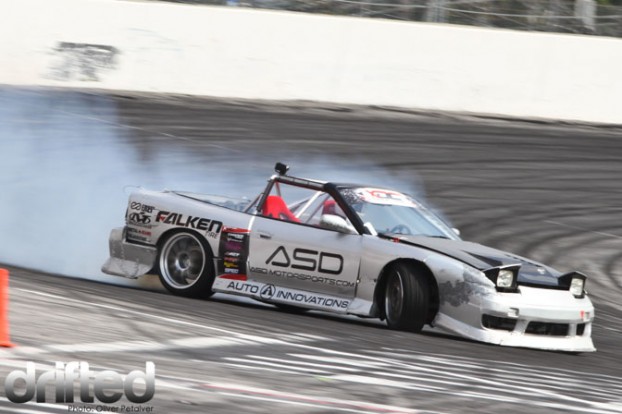 Above is Josh Chang and his Ls1-powered RPS13 pushing over 400+ hp! As you can see, it's a chop top vert.
Jeff Jones and his maroon CX Racing Nissan RPS13 leads Forrest Wang's Nissan S13.4
Here is another shot of Forrest Wang and his S13.4; Wang was a tough obstacle for Chelsea DeNofa's road to victory since he gave DeNofa two "One More Time" battles.
Be sure to look out for the rest of the XDC rounds throughout the country. Round 2 will be at Firebird Raceway in Chandler, AZ. For more information, visit www.xtremedriftcircuit.com
:: Oliver Petalver