Evergreen Drift School presented by KP Race
A couple weeks ago I attended Evergreen Speedways Drifting School, put on in part by KP Race. The purpose of this school was to give drivers with little drifting experience an opportunity to get one-on-one instruction with some of the top drifters in the Northwest.
The day consisted of:
Ground School talk: What you need to know to participate in drifting events.
Hands-on, in-car instruction from the Northwest's best drifters.
A morning skidpad drill session, ride alongs in your instructors car, and an afternoon drift course session.
A wide variety of cars came out that day from stock Nissan 240's to cherry red Mustangs. Drivers started out the day by learning how to maintain donuts, which helped teach tire control and steering.
The track was not short of smoke in the least bit as drivers spun out again and again. While a lot of drivers performed well, photographers stood by as the rest of the cars just drove in circles before finally getting the hang of it.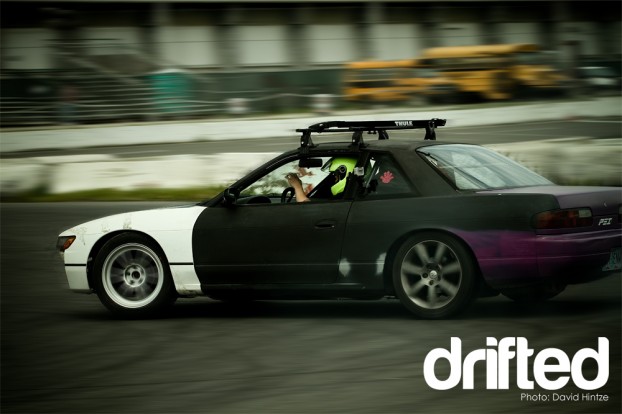 Lunch was called, and soon after the students were invited to ride along with some of the teachers and pro drivers. I've been on a few rides myself and it's intensely fun. Getting to see up close how the drivers handle the car and getting thrown about is a great experience. Drivers had a chance to learn and drive with some of the best in the northwest, including three Formula Drift licensed pros: Victor Moore, Nikolay Konstantinov, and Roland Gallagher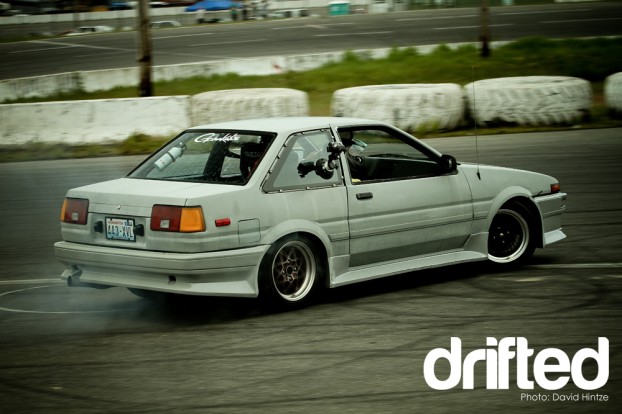 In between shooting stills I somehow managed to capture some video and threw together this little bit below. It was definitely a fun event and with the Open drift season here, as well as the Pro Am series underway, it should be a great summer, followed by Formula Drift which will be held at Evergreen Speedway come July.
Full gallery of images can be found at the below link:
http://www.gwagdesigns.com/Sports/Drifting/Evergreen-Drifting-School
-Dave
Evergreen Drift School Sponsored By KP Race from David Hintze on Vimeo.