Had a manic week at work, did over 45 hours just Thursday, Friday and Saturday alone. Also didn't have any internet access at the Hotel I was staying in, which became a problem… As I needed to organise a shoot for the very next day in Liverpool.  Thankfully the guys on SXOC pulled through and I managed to take a few snaps.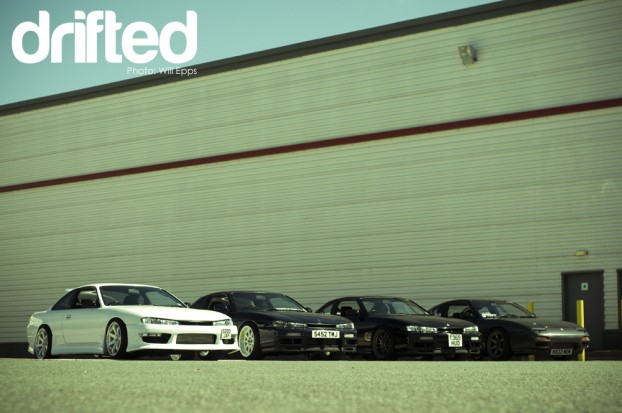 Arranged to meet up in Costco car park, original line up involved some blue ovals as well… They didn't turn up so I presume they broke down? 😉
Had plenty of security watching us round the loading bays, not sure they wanted us there to be honest…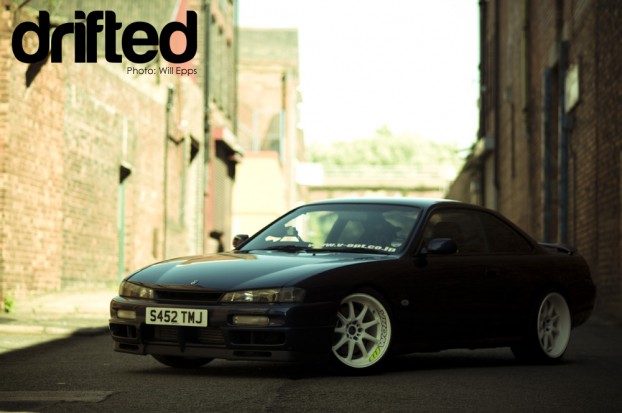 Spams big spec S14a
Garret 2871r .86
Tomei Poncams 260 in and ex
Eagle rods cp pistons
1.9mm head gasket
Power fc
Nismo 740 injectors
ACT flywheel and clutch
AVCR boost controler
Work XD9 10j et18
BC coilovers
Rose jointed sus arms
and not to forget the getto spec welded diff!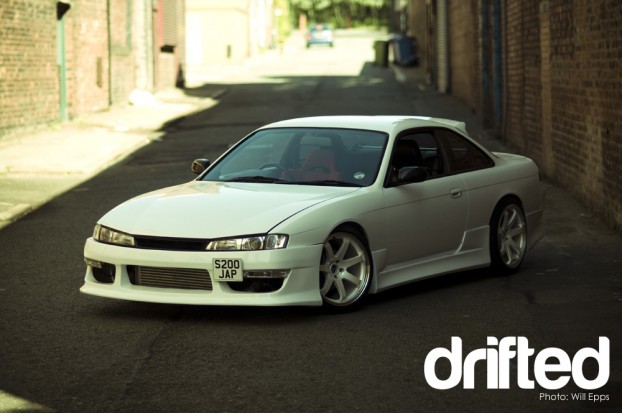 Adams equally mental spec S14a
Garrat 2871r turbo
Z32 maf
Nismo 555 injectors
Horsham Development Management (around 350bhp)
Bride seat and super low rail
R33 GTS-T brake set up all round
Greddy Gravity 18×9.5 et10 all round
I tell you now… Adams SR20 with Garrett T2871r accompaniment pops and bangs like there's no tomorrow, sends the girls wild. Well it did the one next to me in the tunnel, couldn't get enough.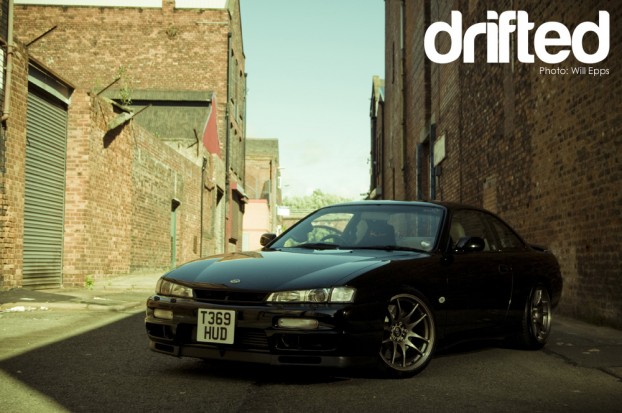 Here's Alans spec list, take a deep breath and a sit down, it's longer than your arm!
99 S14a kuro black
Apexi induction kit
Walbro fuel pump
Nismo 740 Injectors
H – DEV Manifold
HKS divorced elbow
Full 3″ Exhaust twin box
Apex type 1 front mount Intercooler
Greedy easy cams 254/264
Braided turbo lines
2871r turbo 0.86 Turbine housing, Comp wheel exducer 71.0 mm
DB Power Big Rad
Power FC D-jetro engine Management
Apexi AVC-R boost controller
Racelogic Traction Control
ORC Ogura twin plate carbon clutch
K-sport 8 pot with 356mm rotors and bells
R32 GTR rear Brake setup
Goodridge braided brake lines
Apex Gen 2 coilovers 8/6
Whiteline front and rear adjustable antiroll bars
Full Apex Alignment Kit
Solid Subframe/Diff Mounts
Cuso front strut brace
9.5 ET30 18 Rota Torque Drifts in bronze with
255 35ZR 18 Rear
225 45ZR 18 Front
Power
415 – 426 bhp depending on which rollers
380 – 395 ish ftlb torque
Looks kind of understated.
Goes like HELL.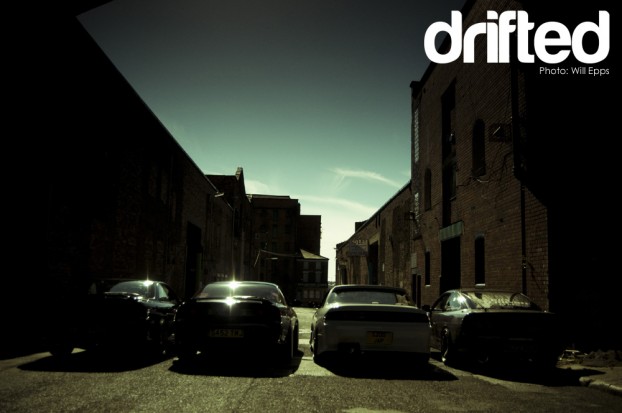 The architecture in Liverpool is so cool.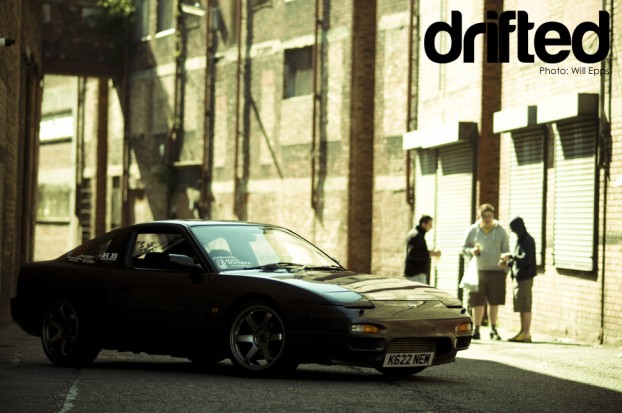 Roy's S13 which he gave up a photography career to fund… Fingers crossed I won't have to do the same thing.
Stage one horsham developments chip
Apexi cone filter
Front mount intercooler
Free flow exhaust
Boost control valve
Walbro fuel pump
Bc coilovers
Rota grid drift 18×9.5
S14 arms and brakes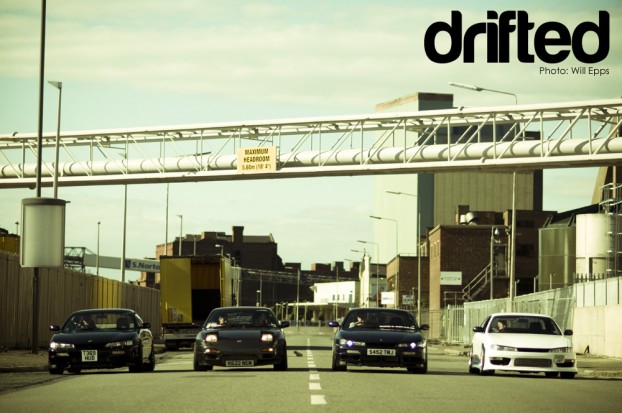 Fast & Furious: Liverpool Drift cast.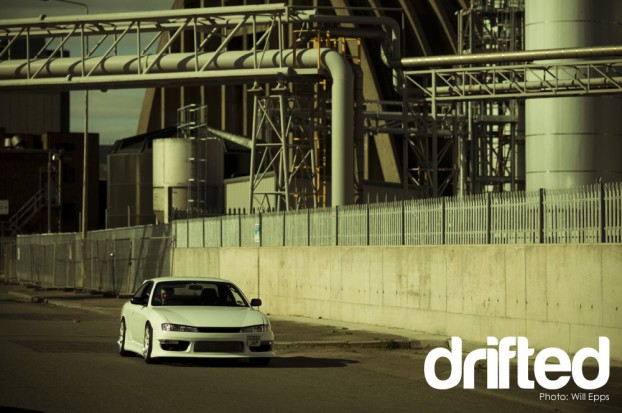 Now I just need to befriend one of the Maxxis girls.
Big thank you for turning up, really enjoyed myself and hope you like the shots!
Will