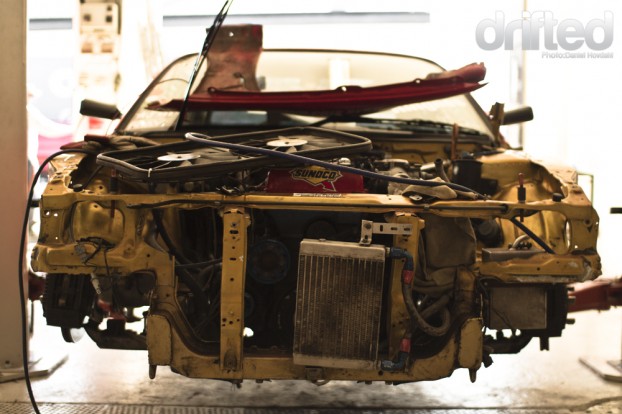 Continuing where I left off at Part 1 with this shot of the DriftMonkey 2JZ Silvia S15 sitting in bits, needing a little overhaul after last years bashing by Nomuken and Murata-san!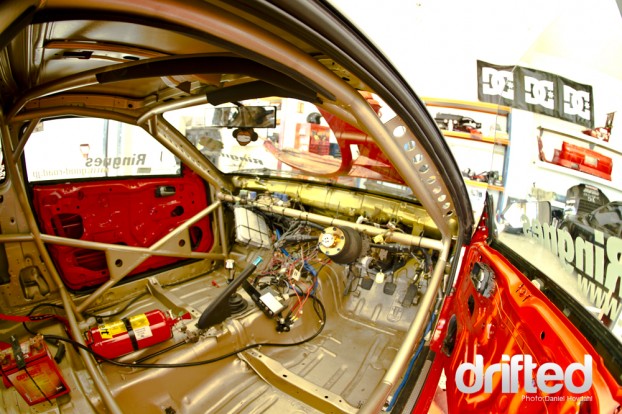 The car is completely gutted inside, as the interior is getting pimped in the near future. One key word: Stickers!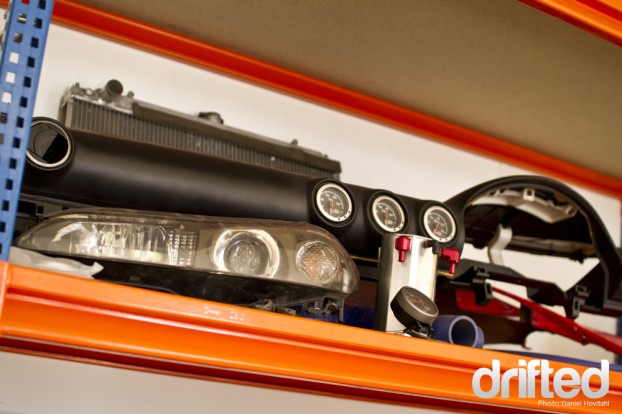 Here's all the previous bits on top of the shelf. The dashboard will be treated in a full on sticker-bomb!
Next to the S15, a lonely 2JZ just sat on the floor. Is it broken? Is it for spares? Backup? Maybe it'll go into a new car?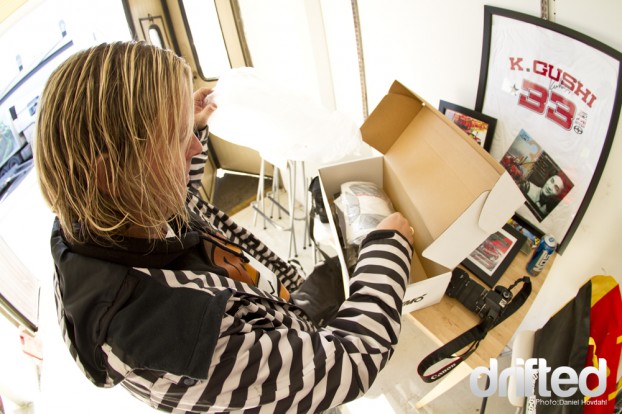 Ove called me over and told me to bring the camera, he wanted to show me something special he brought home from one of his recent trips to Japan…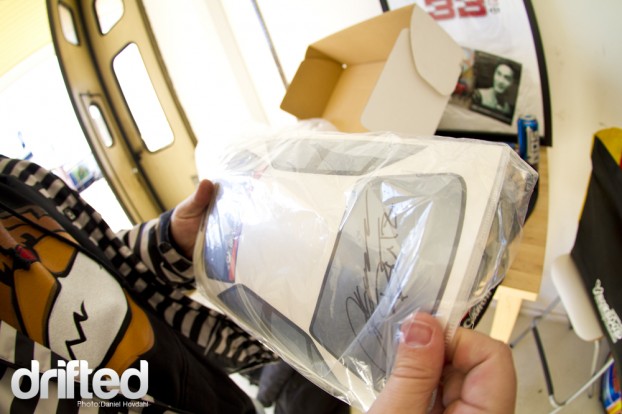 It's an Blitz ER34 1/10 scale RC-drift car signed by Ken "Nomuken" Nomura himself on the back windscreen! Do want.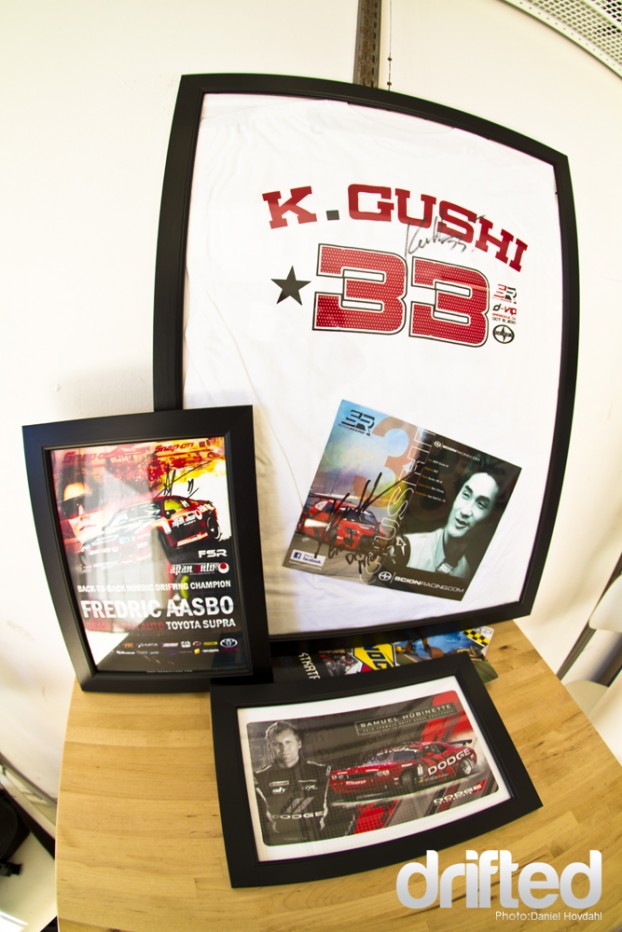 Speaking of special things… Posters and shirts signed by numerous famous Drifters. From Norway, Japan and the US of A
It's time to take a look at Ringnes' Supra build…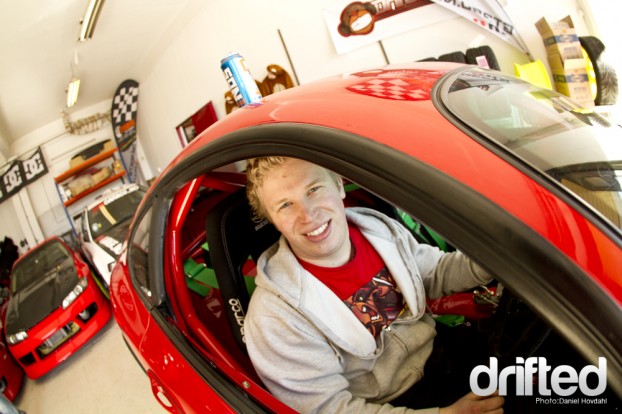 He has a reason to be smiling, with a Garret GT3582R a/r82 Turbo combined with a Autronic SM4 ECU, it sounds like a jet when given the beans.
All the DriftMonkey cars run luminescent yellow Ray's Gram Lights, the Supra is no exception to this rule.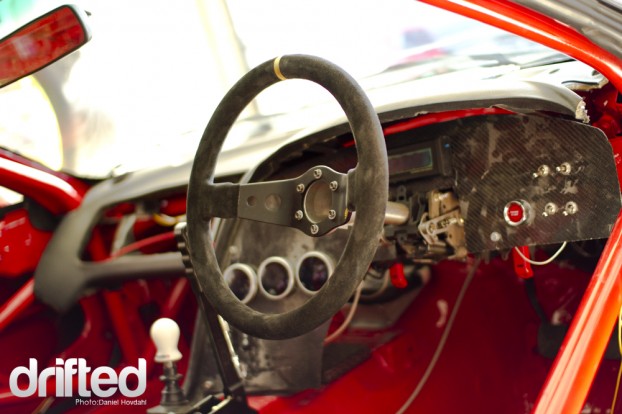 How can I describe this interior? Simplicity, is the word I'm looking for.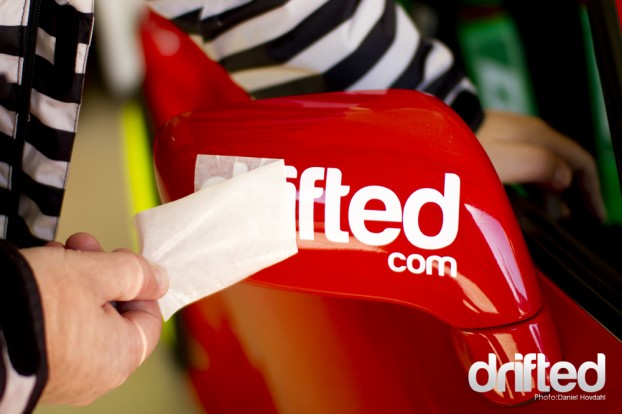 The Supra was treated to my very last Drifted sticker, representing!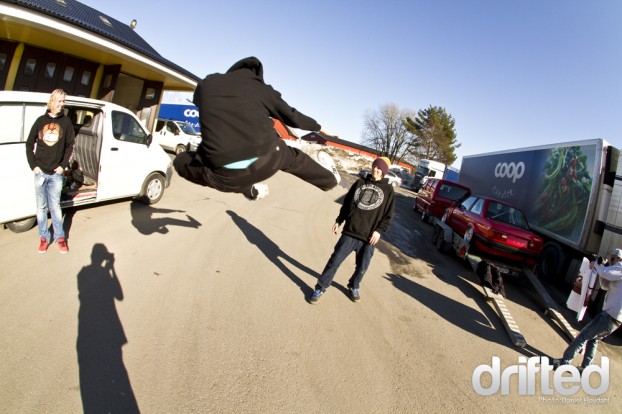 Meanwhile outside….
The DriftMonkey Be@rbrick had taken Ringnes' seat for this season!
It was about time to get out of there…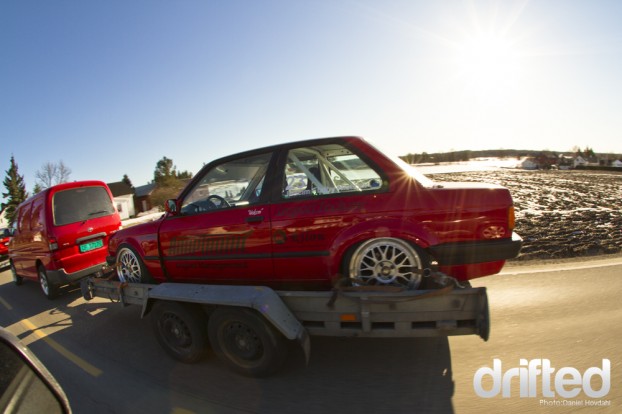 … And make use of the last bit of sunshine we had for the day.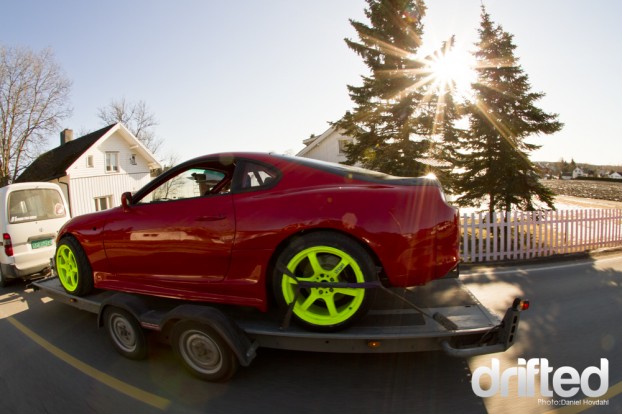 It was time to call it a night and head off home.
Keep an eye out for the DriftMonkey cars this season!